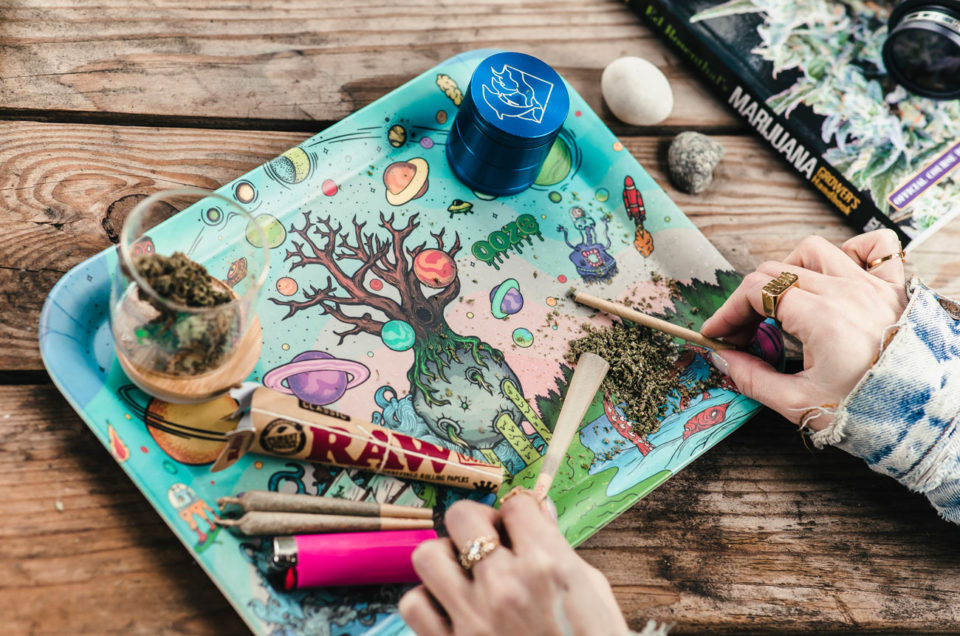 These Biodegradable Rolling Trays Break Down in Under Two Years
Last year, humans globally produced 359 million metric tons of plastic. That breaks out to 718 billion pounds of plastic in one year. Even worse, a whopping 91% of plastic isn't recycled. The cannabis industry is complicit in this plastic production, which is why I am so proud to partner with Ooze Life to promote their biodegradable rolling trays.
Ooze Life's biodegradable rolling trays are made with melamine powder, bamboo powder and corn starch to form a resin that degrades in nature. The bamboo powder is repurposed from leftover cuttings and shavings from the manufacturing of other bamboo products like chopsticks or flooring, thus making it even more sustainable.