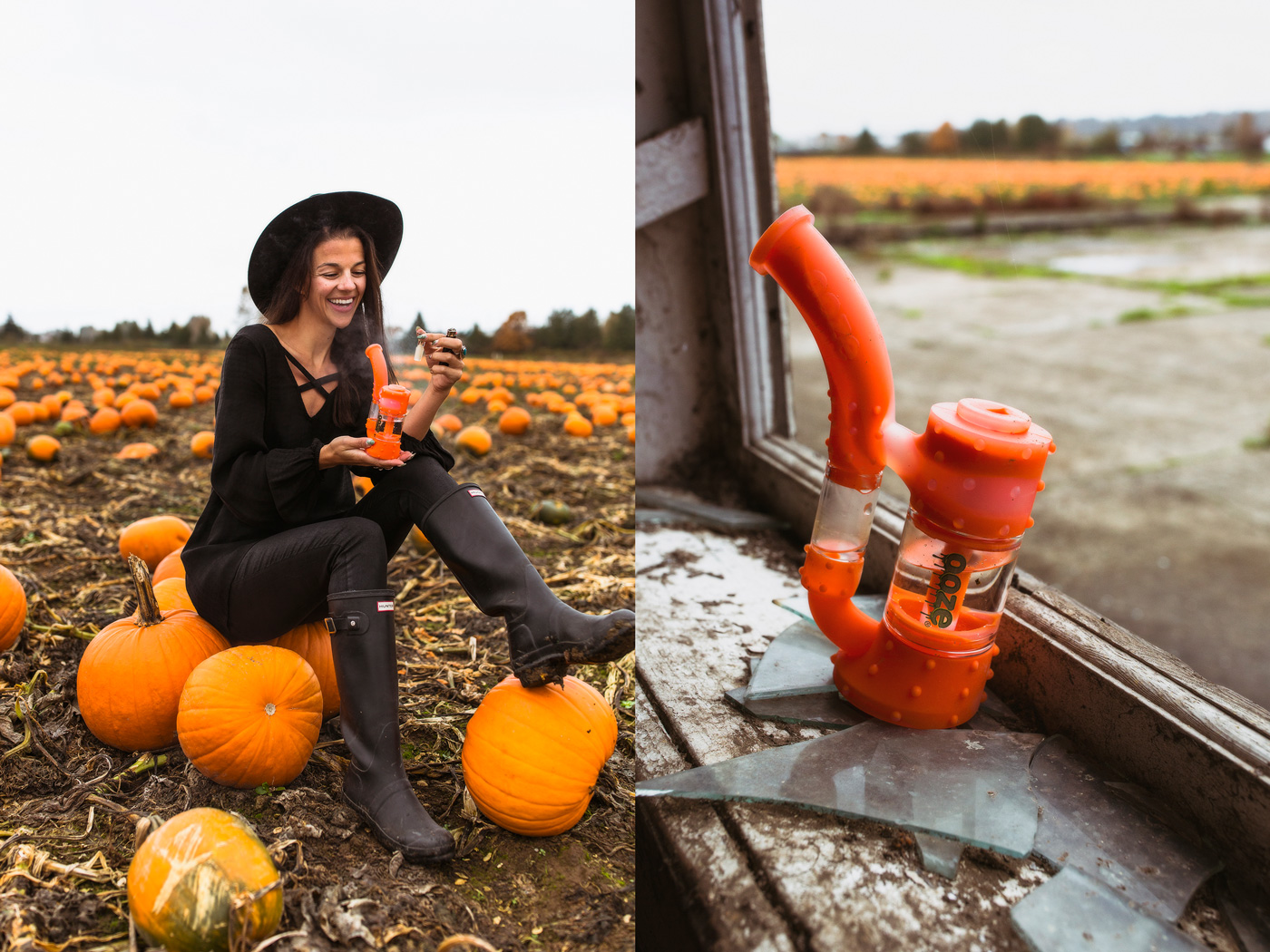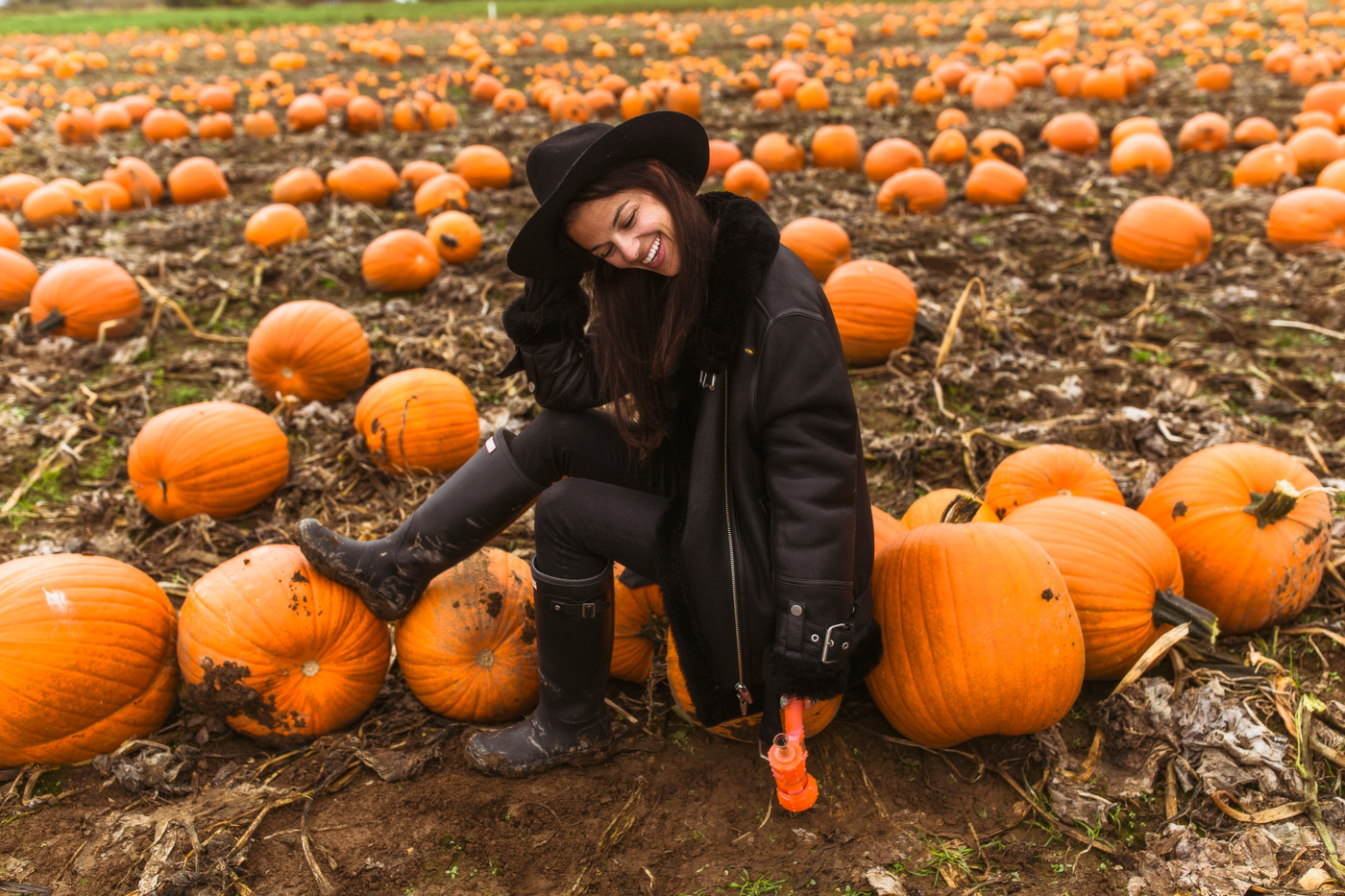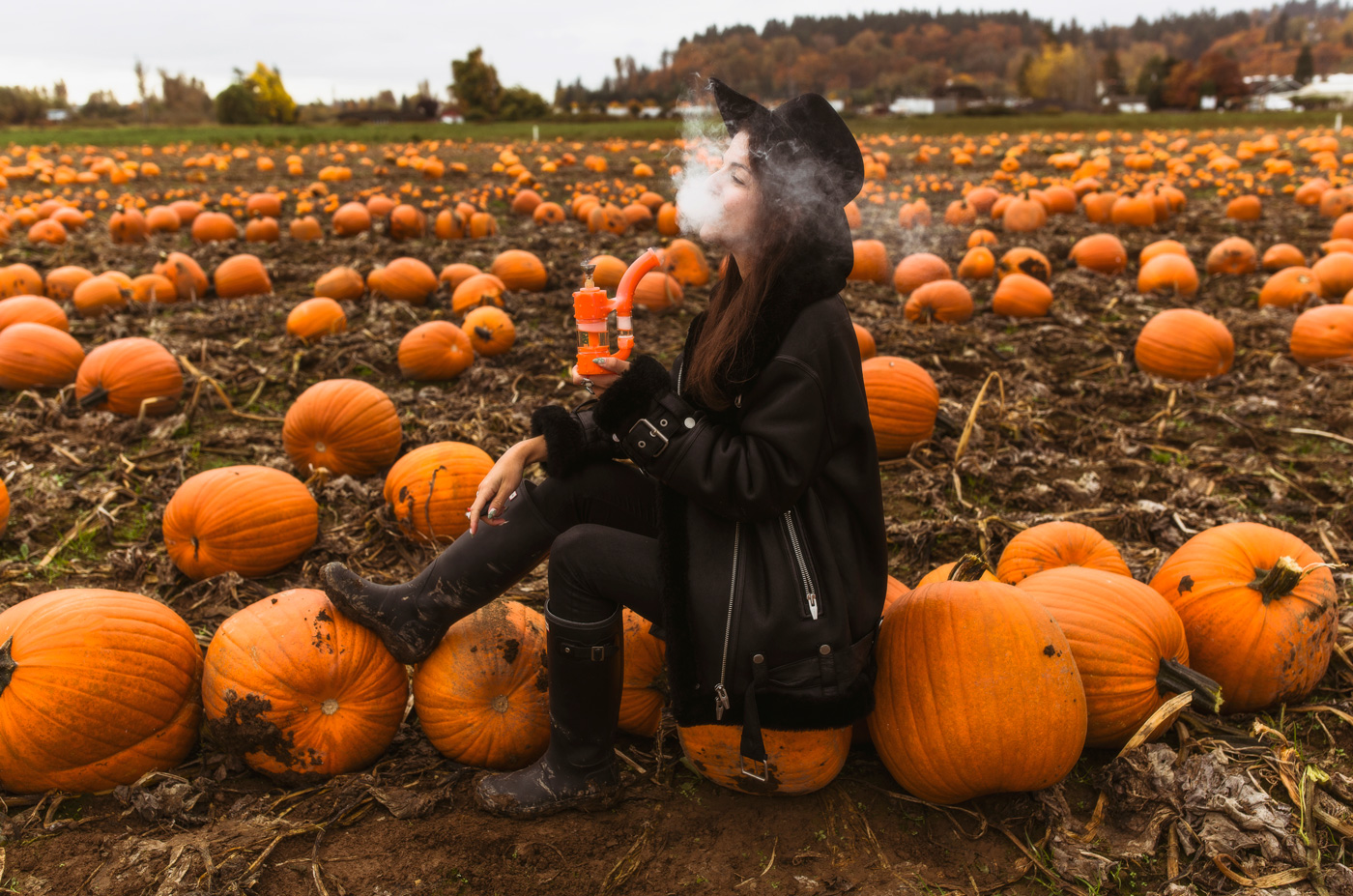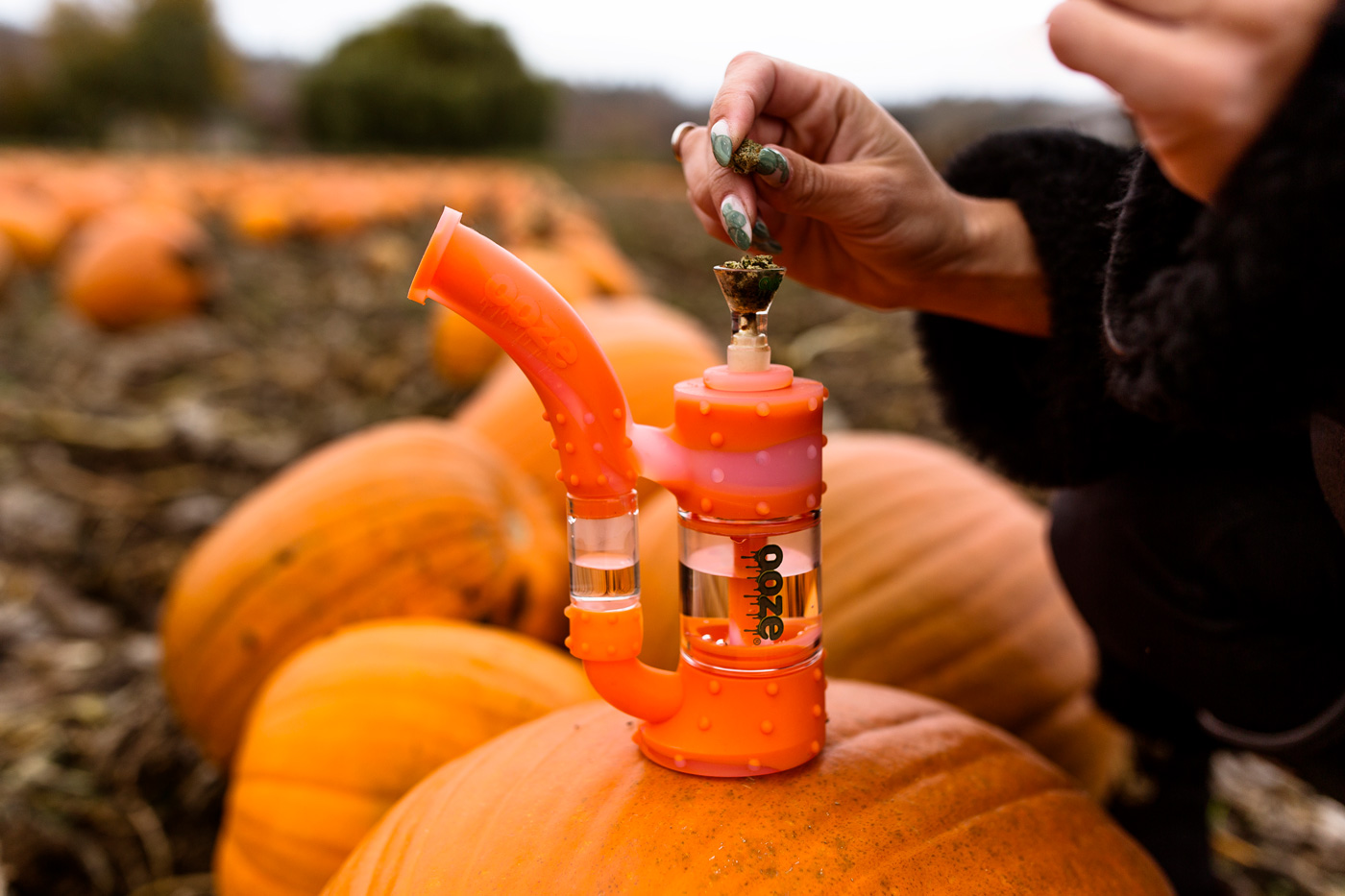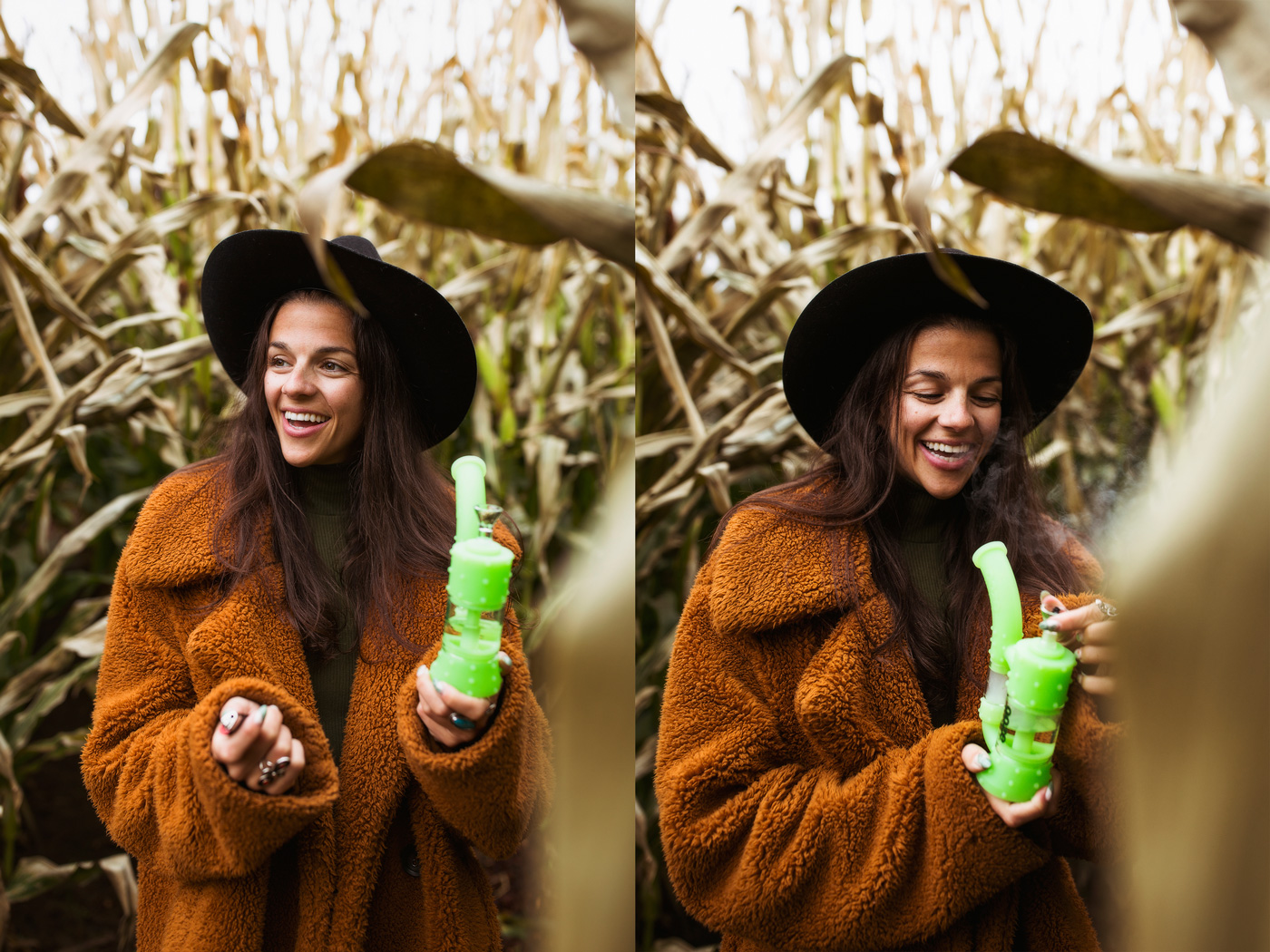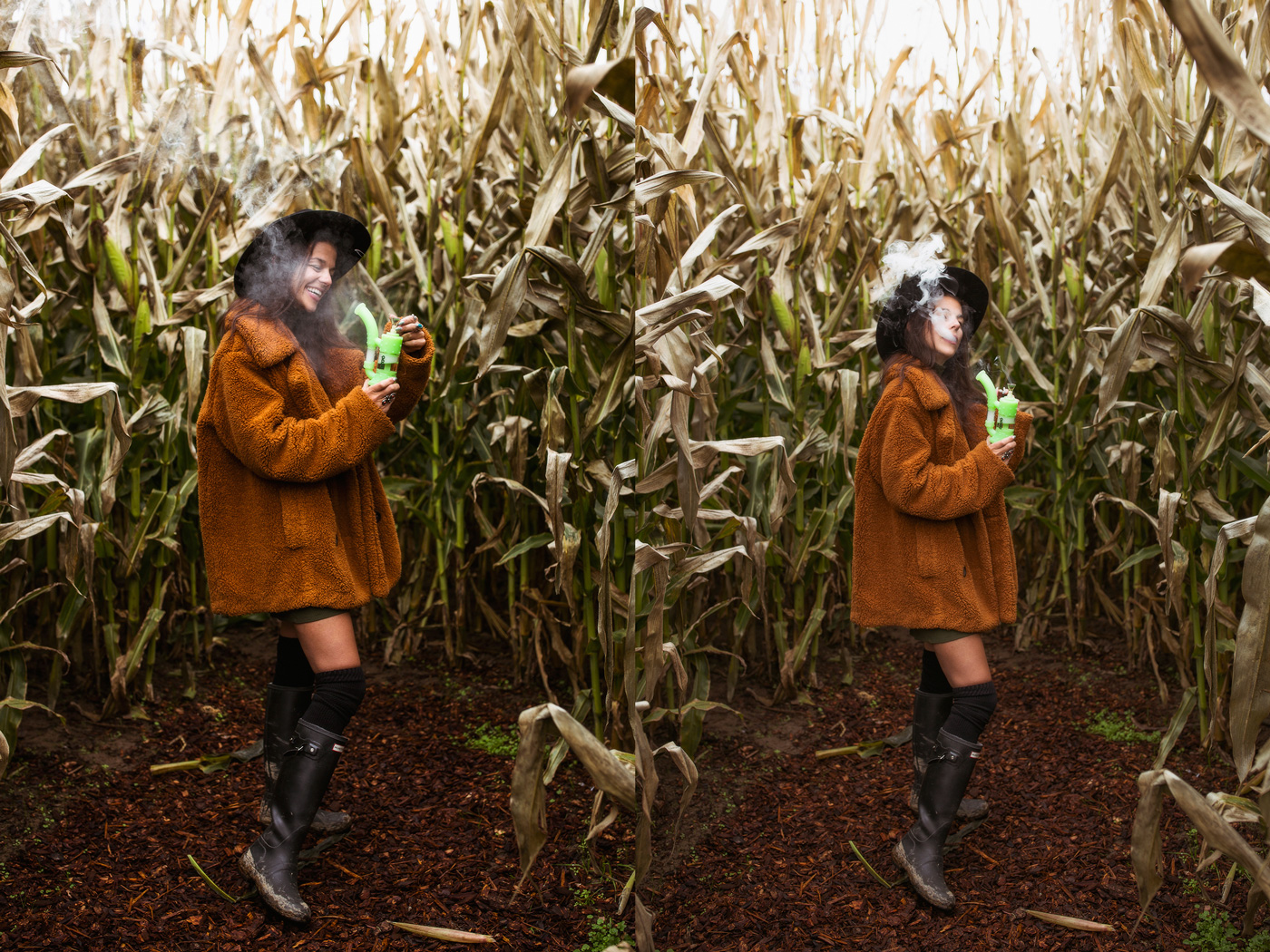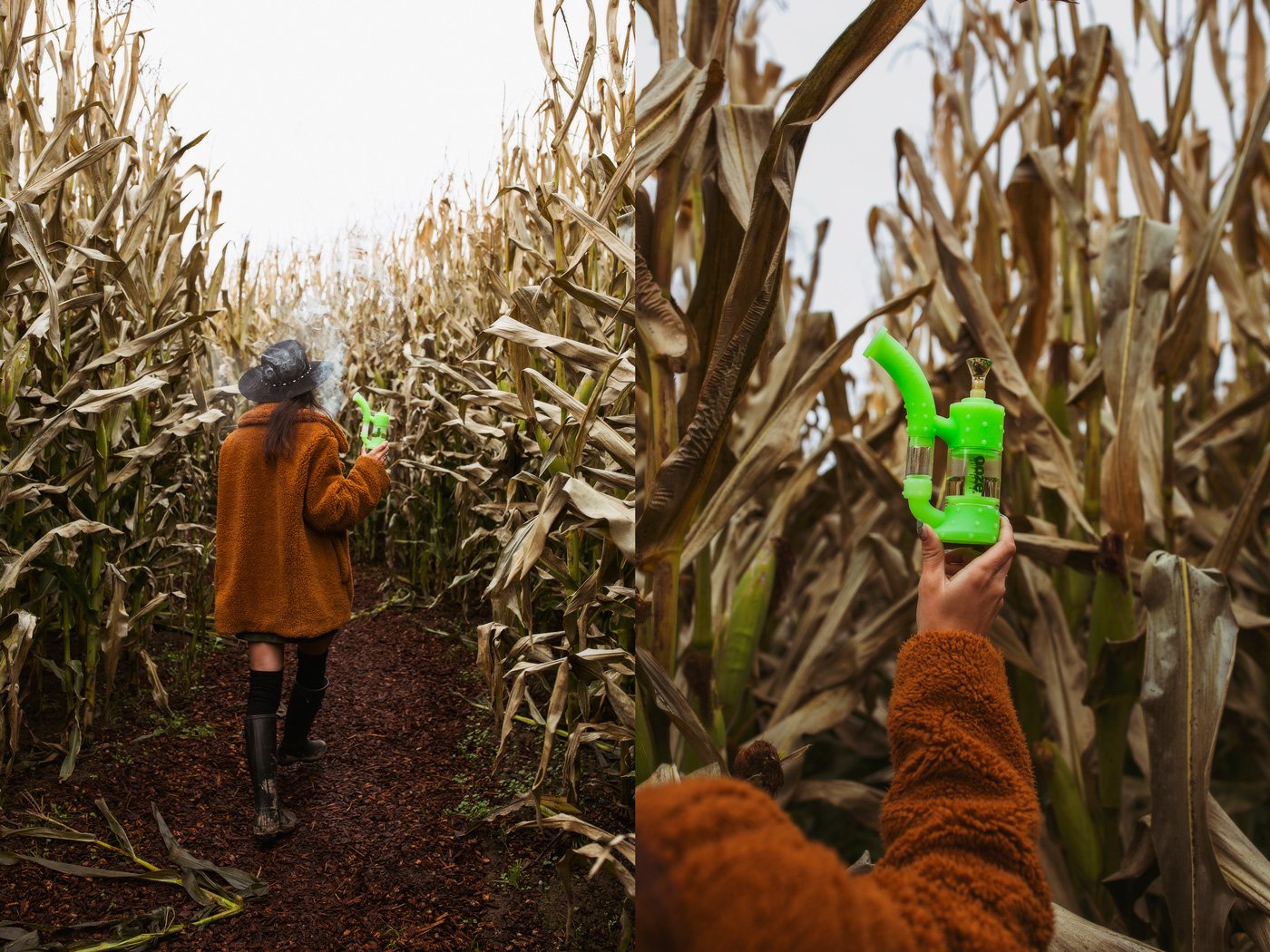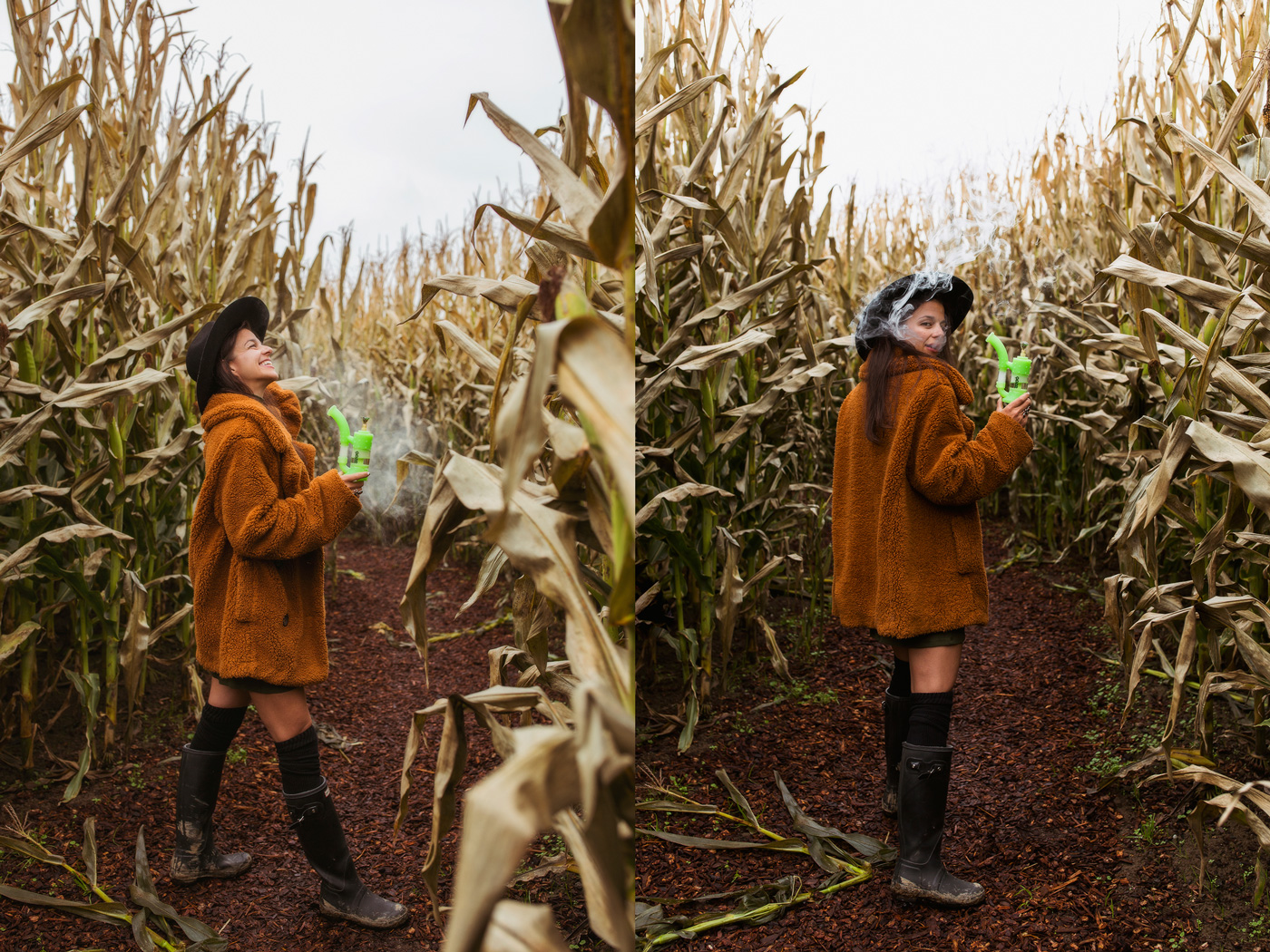 It's no trick, Ooze's Silicone Pipe is a real treat
Whether I'm running through a corn maze or dodging ghosts on All Hallows' Eve, I need a piece that can keep up. It's why I love Ooze's new Stack Silicone Pipe.
Water percolation makes for smooth hits, durable silicone means no worries if you drop it during a moment of fright, and my personal favorite — THEIR GREEN PIECE GLOWS IN THE DARK. Seriously, hits in the dark? Not a problem. You will always see this piece. Just be careful, because the goblins and ghouls will want to hit it too.
To test the durability of Ooze's silicone pipes, Mandee, Austin and I ventured to a local pumpkin patch. Our day started with hits in the mud. No joke, after a week of rain this pumpkin patch looked more like mud meadow. Luckily Ooze's pipes are easy to clean after accidentally dropping them during a product shot.
Next up? Let's get lit in the corn maze. We took the green glow Stack to the green aisles of corn. The silicone grip makes it easy to grab as you're running from ghosts. Just be warned, getting high in a corn maze makes it even easier to get lost.
Lastly, because someone might say something, I should clarify Ooze's Stack Silicone Pipe isn't unbreakable. If you threw it off a skyscraper, drove over it with a car or hit it with a baseball bat, it might break. However, this is the most durable piece I own and it's perfect for all my PNWeed adventures.
Want to purchase your own Stack silicone pipe? Click here to purchase the Green Glow piece. Prefer orange instead? No problem, click here!
---
---
You might also like
---