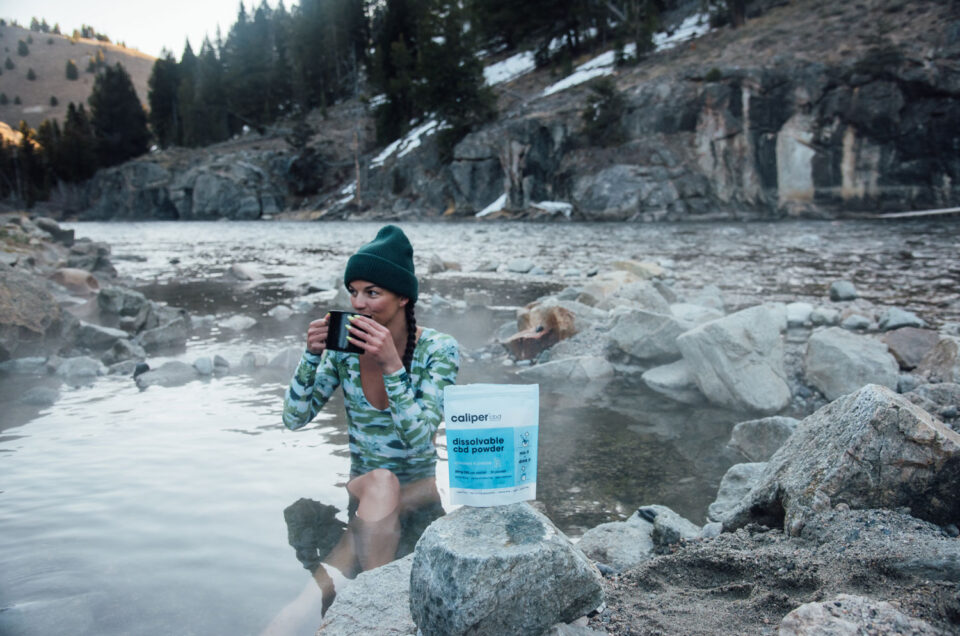 Kick Back with Caliper in an Idaho Hot Springs
Lately I've worked long days, late nights and weekends. It's safe to say I'm slightly stressed. So when Caliper reached out to sample their CBD, I knew just what to do. Kick back and relax in an Idaho hot springs.
I'm always on-the-go, which is why these portable 20mg packets are convenient for travel. We drove seven hours east to a small town near the Sawtooth Mountains. Air temperatures in the teens and water temps over one hundred, I couldn't wait to decompress with Mother Nature's best — CBD and hot springs.