Kick Back with Caliper in an Idaho Hot Springs
Lately I've worked long days, late nights and weekends. It's safe to say I'm slightly stressed. So when Caliper reached out to sample their CBD, I knew just what to do. Kick back and relax in an Idaho hot springs.
I'm always on-the-go, which is why these portable 20mg packets are convenient for travel. We drove seven hours east to a small town near the Sawtooth Mountains. Air temperatures in the teens and water temps over one hundred, I couldn't wait to decompress with Mother Nature's best — CBD and hot springs.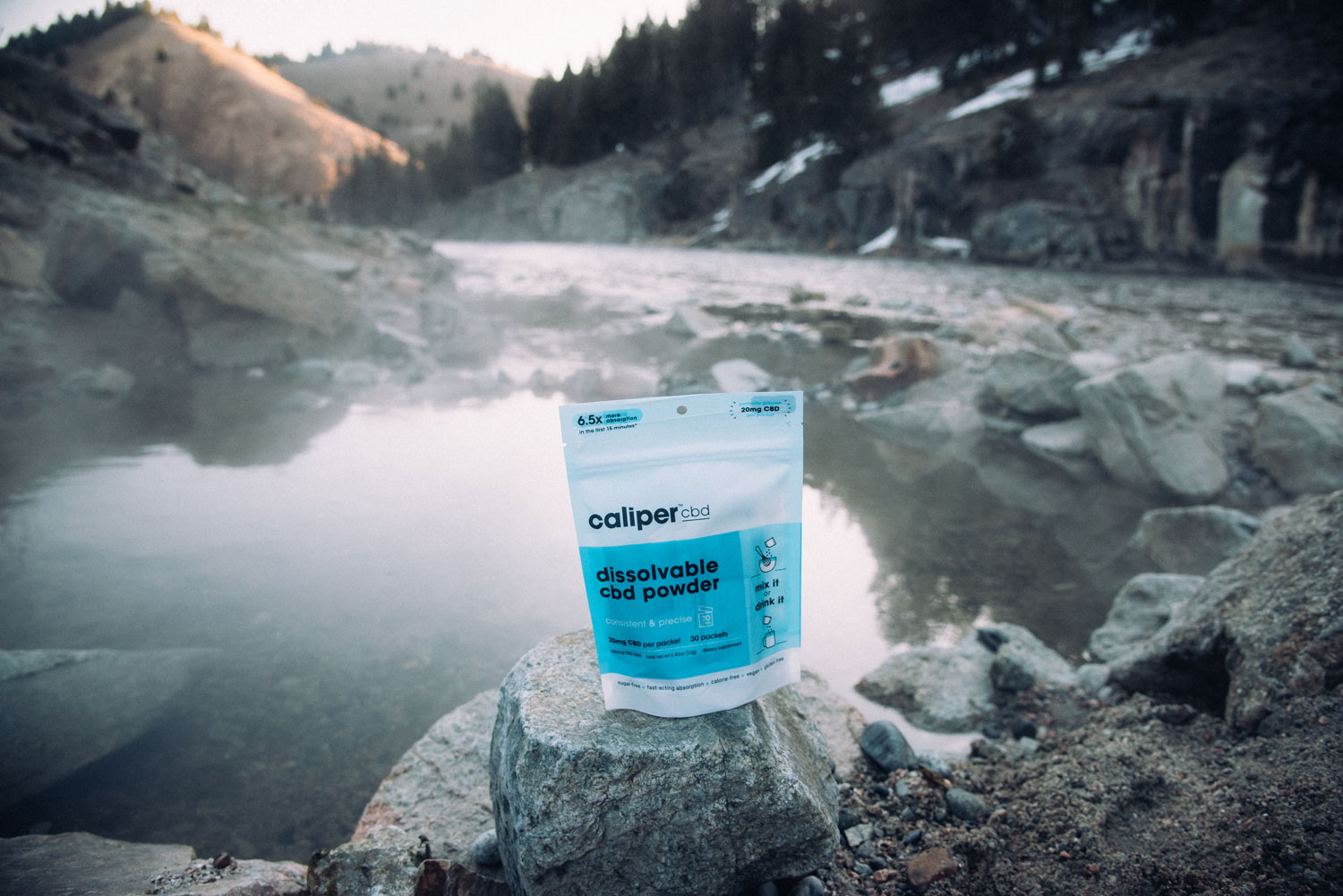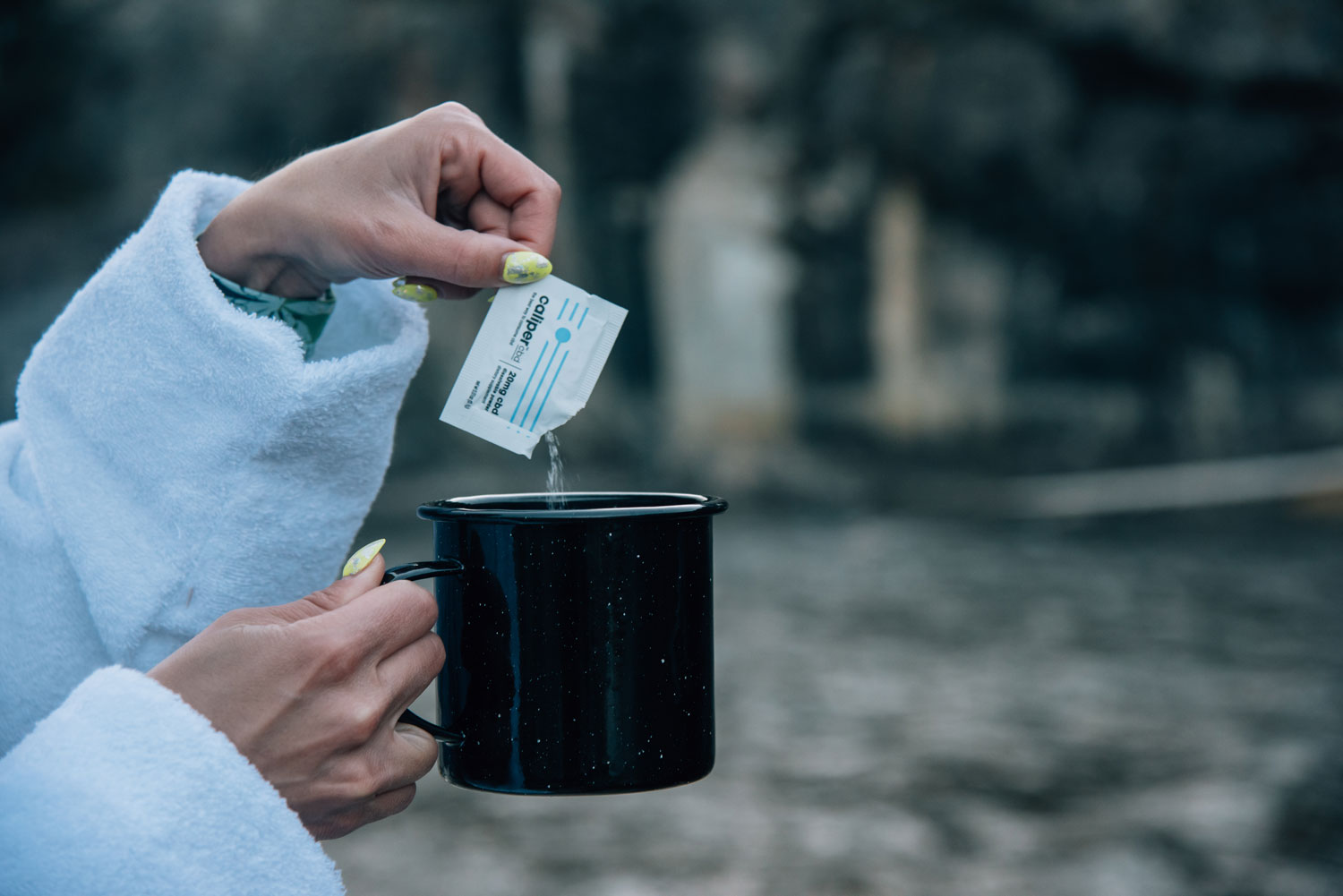 Caliper CBD for your Morning Coffee
I started my morning with Caliper CBD. This flavorless dissolvable powder mixes quick and clean into into any beverage or food, hot or cold. I chose to mix mine with coffee although it didn't stay hot for long.
I sipped my Caliper infused drink, then took a soak in these scenic side pools. Water from the Salmon River flowed in to meet the scorching 110 degree springs bubbling out the Earth's crust. I stretched my legs and felt the stiffness from our long car ride wash away.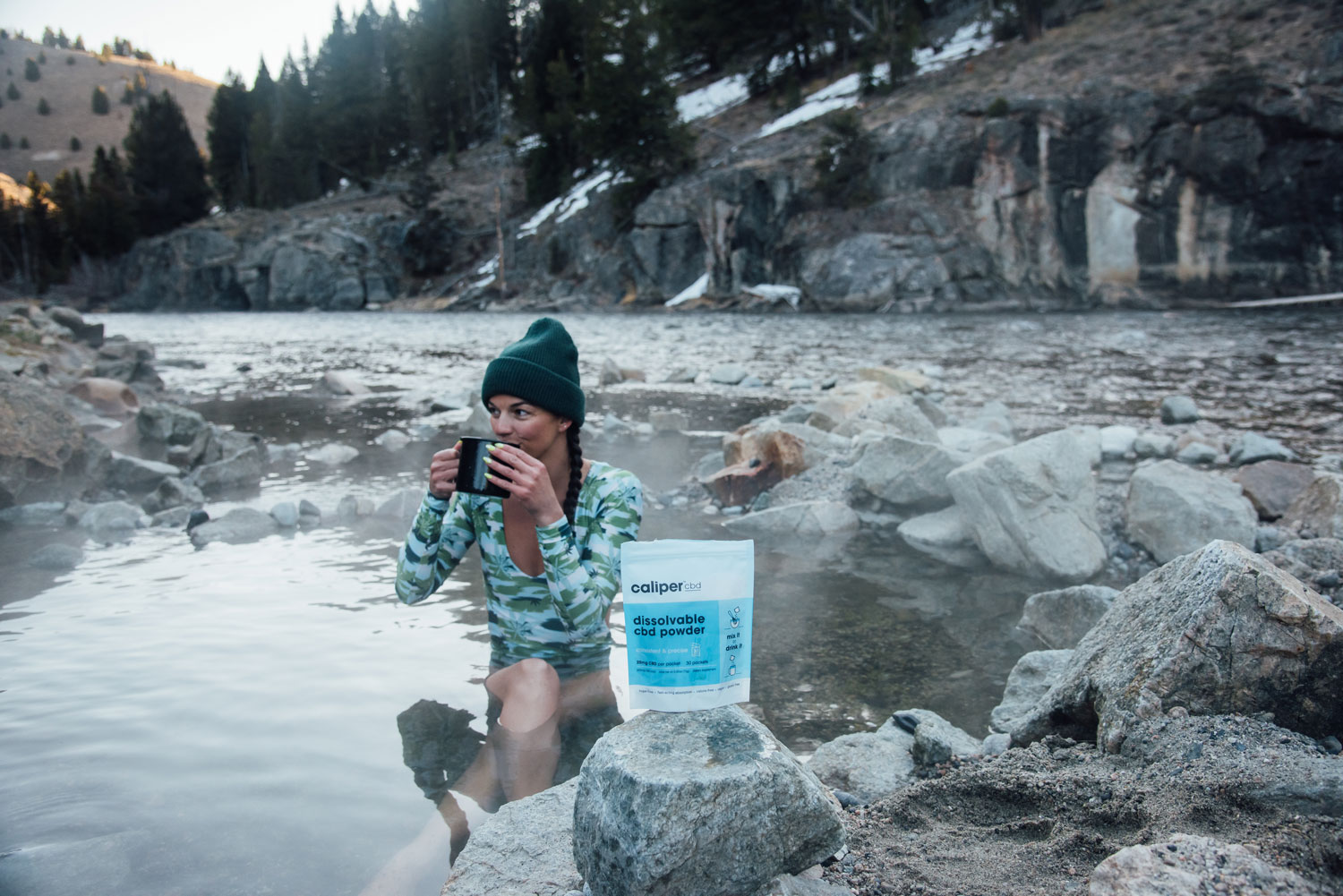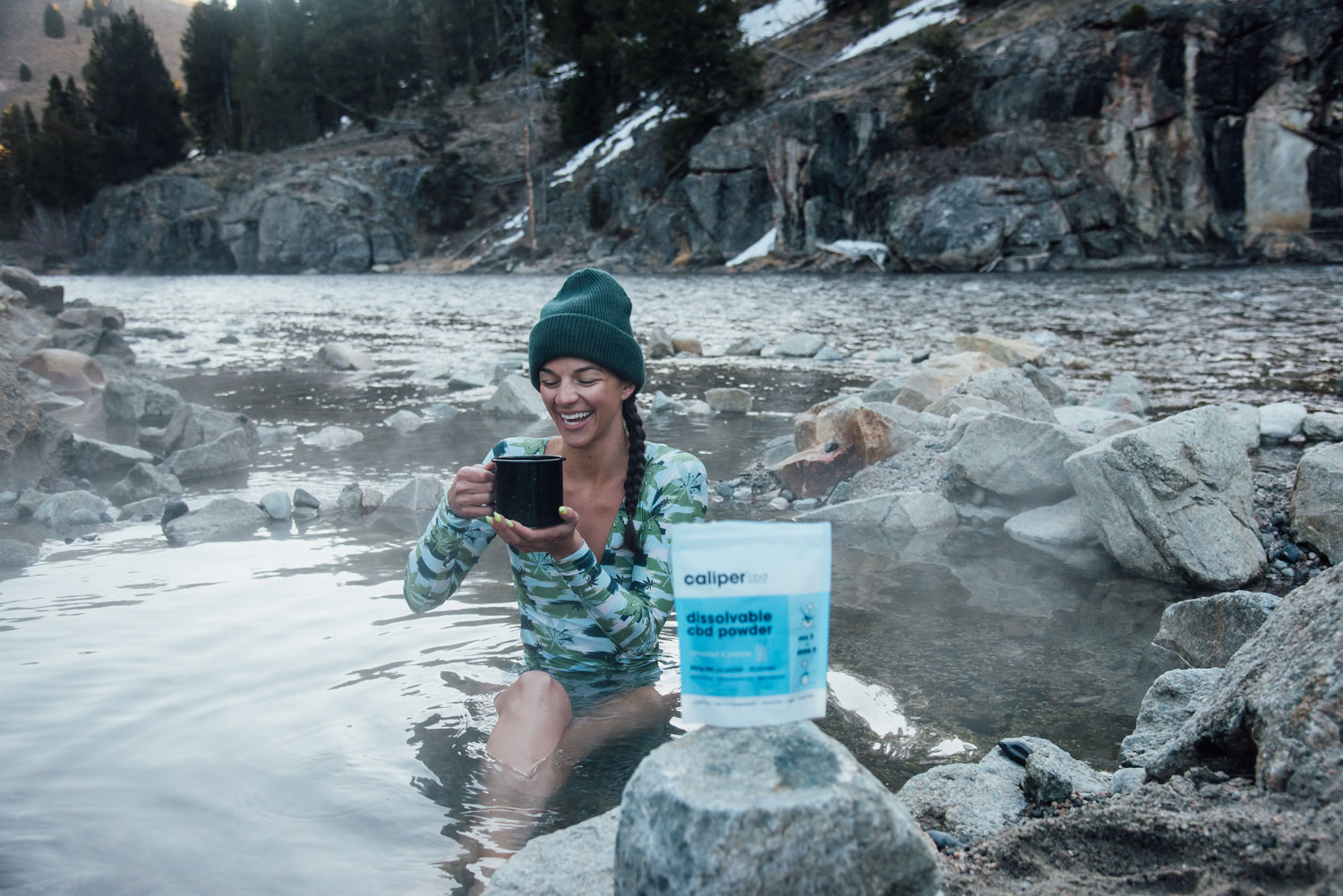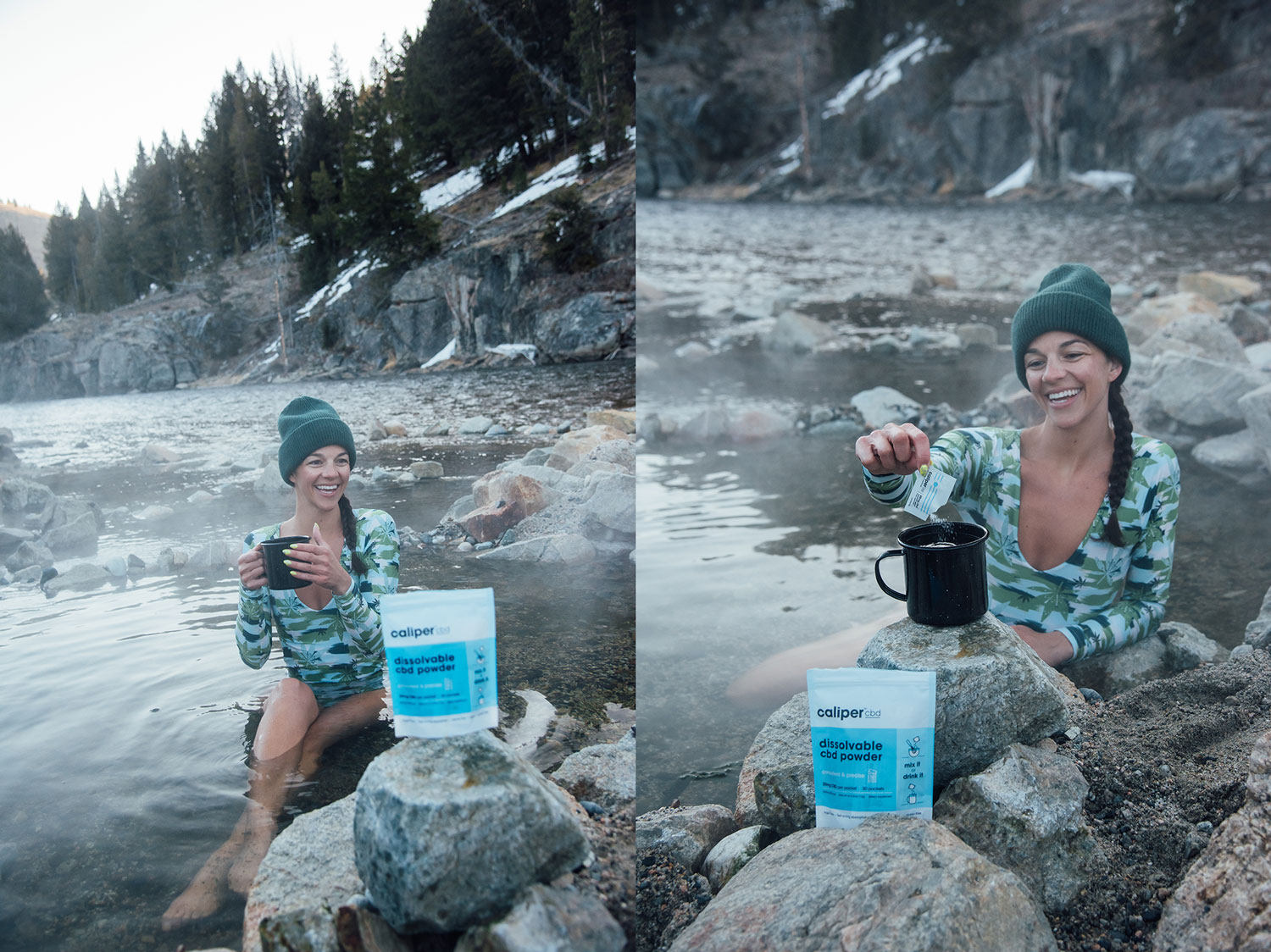 Convenient Absorption with Swiftsticks
Next I jumped into the tub. It has water piping directly out the springs and is much hotter than the side pools. The quick change in heat pairs perfectly with Swiftsticks.
If you don't want to mix CBD, or the hot springs steam interferes with a good pour photo, make dosing direct. These sticks come in three flavors, with my personal favorite the lemon lime. Simply sprinkle the powder on your tongue and let it dissolve.
Maybe it's Swiftsticks' fast absorption amplified by the heat. Or maybe it's the setting and sulfuric water. Either way, a sense of calm came over me and I found myself appreciative for the moment.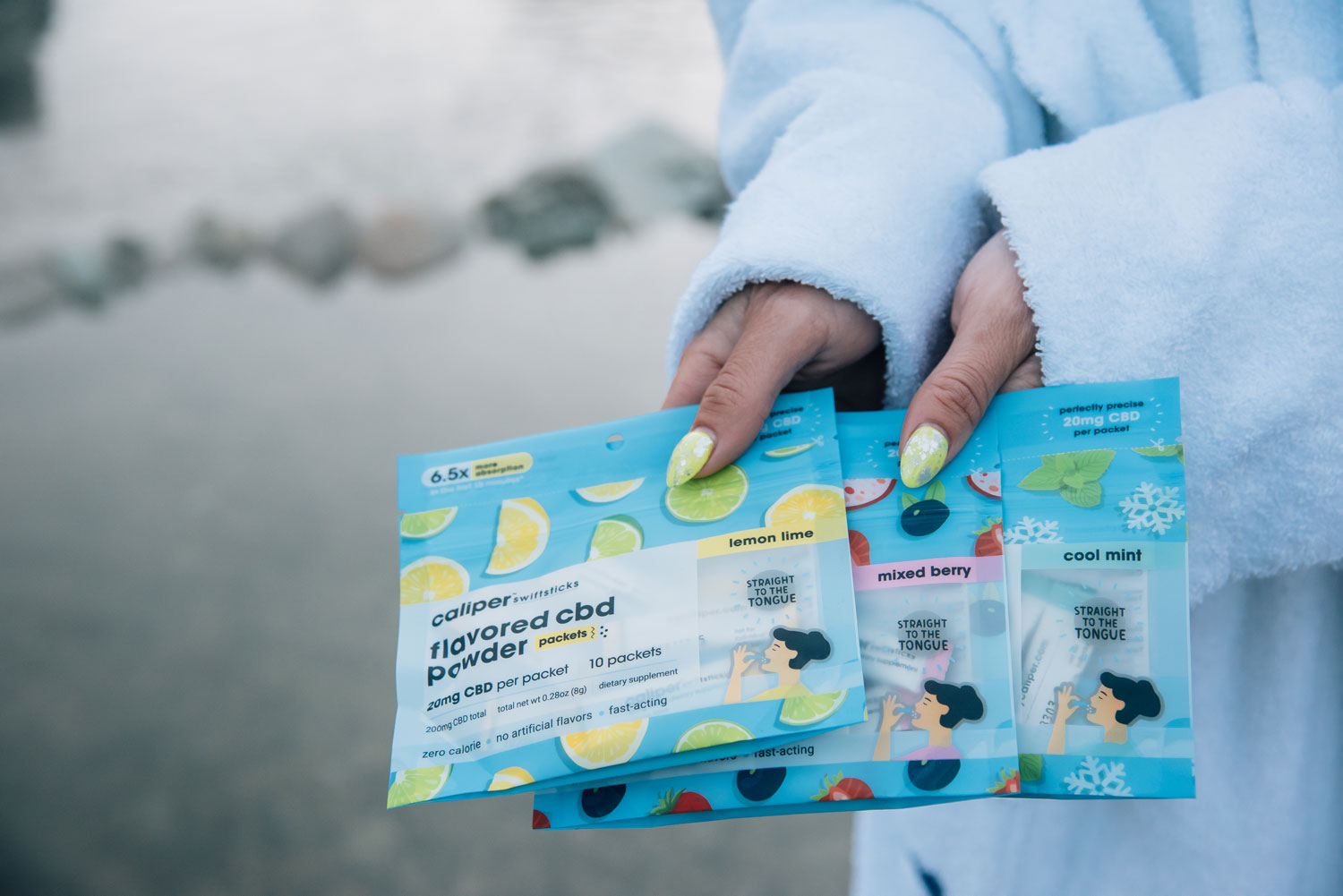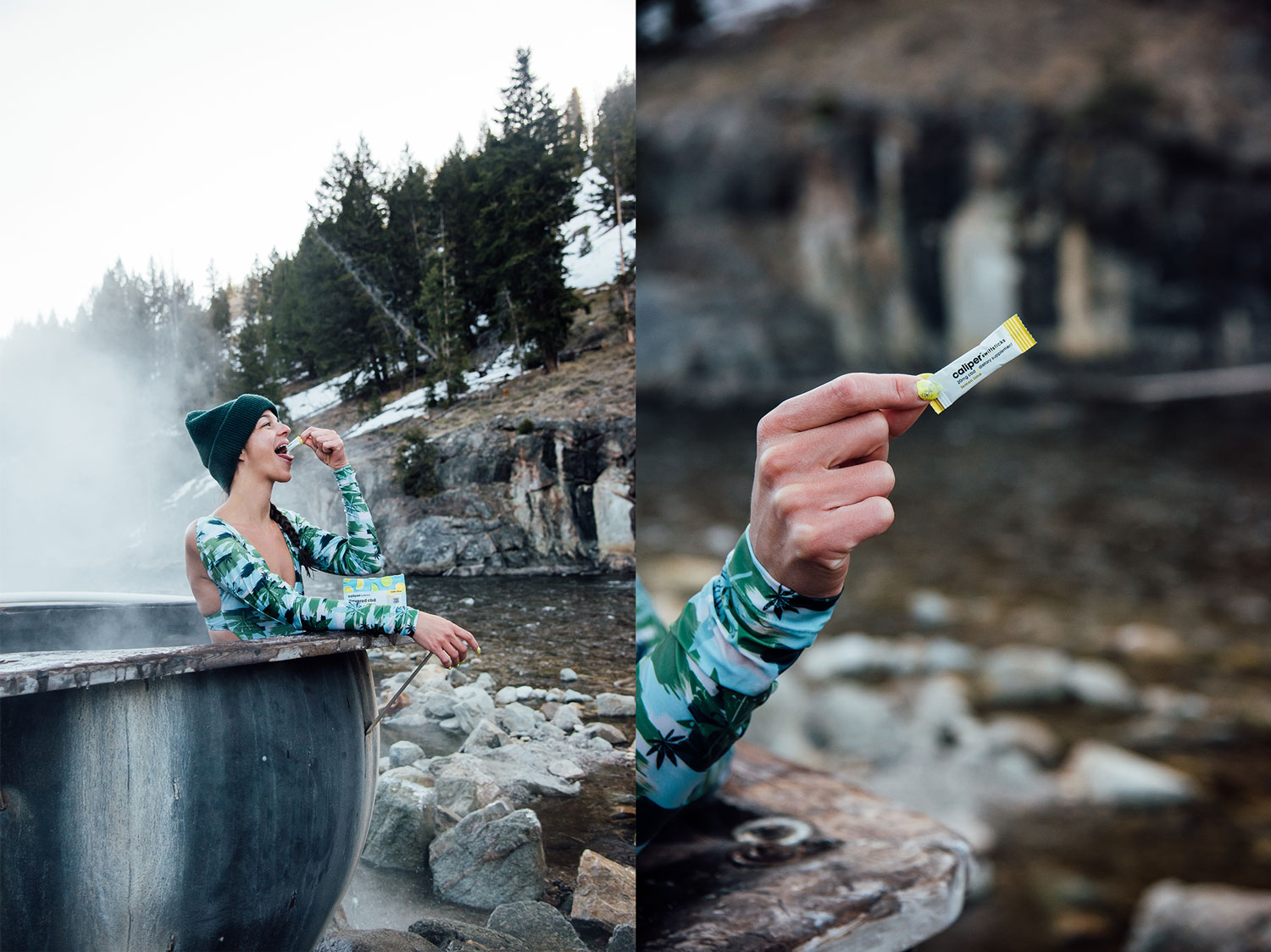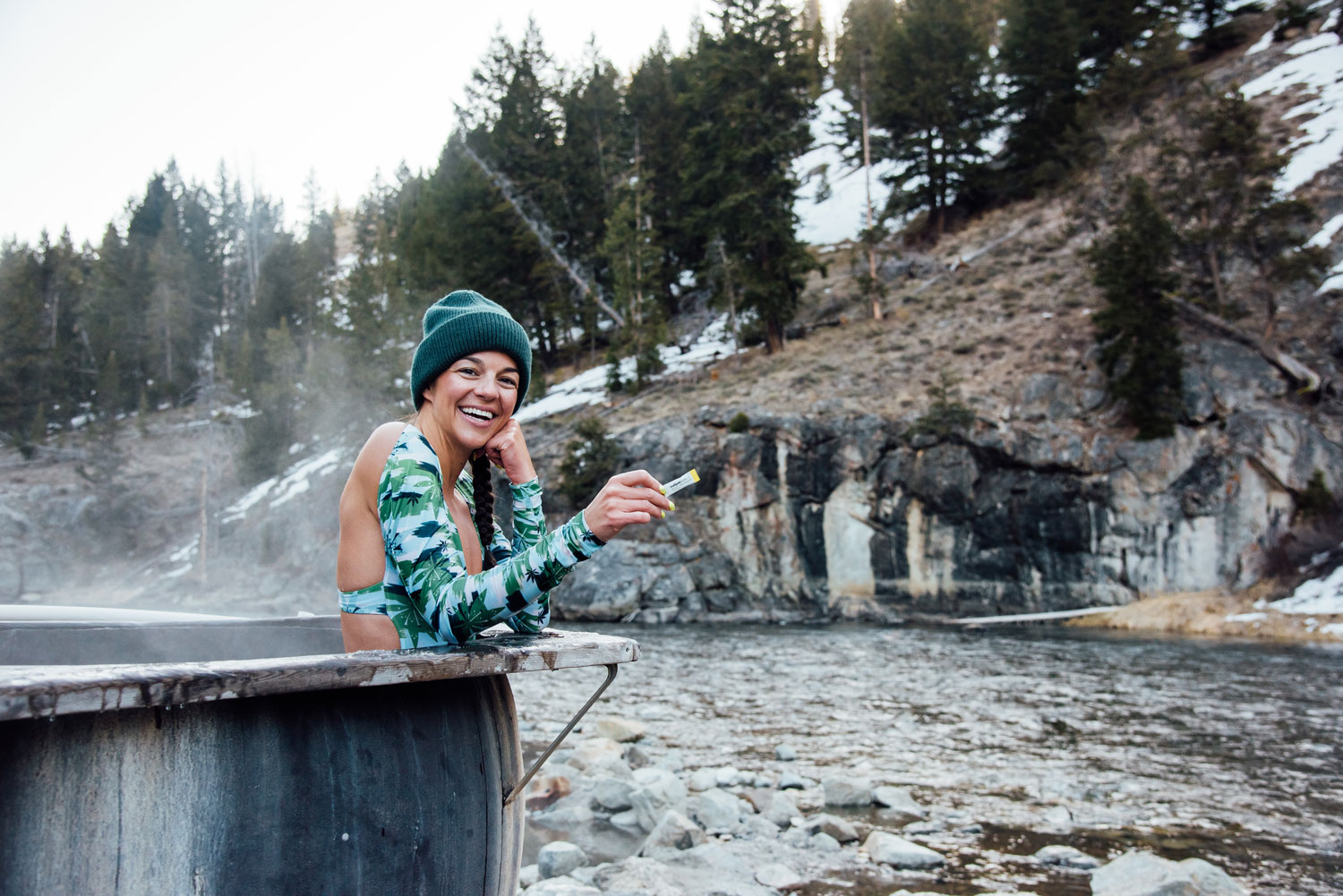 What's Different and Where to Buy
So what's different about Caliper? Like most companies, they recognize the benefits of CBD. However, Caliper believes product should be consumed correctly and at the proper dose. Obviously their CBD products are THC free, but they're also non-GMO, gluten free and vegan.
Caliper recently partnered with Colorado State University to run the first human clinical study which measures and compares the absorption rate of CBD delivered through food or supplements. Caliper CBD started to absorb fastest — in just ten minutes. Moreover, within 30 minutes, Caliper had over 30 times more absorption when compared to standard CBD.
Want to try? Make sure to use the code BESS20 for 20% off all new customers. Click here to mix Caliper CBD into your favorite food and drink. If you prefer direct dosing with Swiftsticks, click here. If you've tried Caliper products, let me know what you think in the comments below!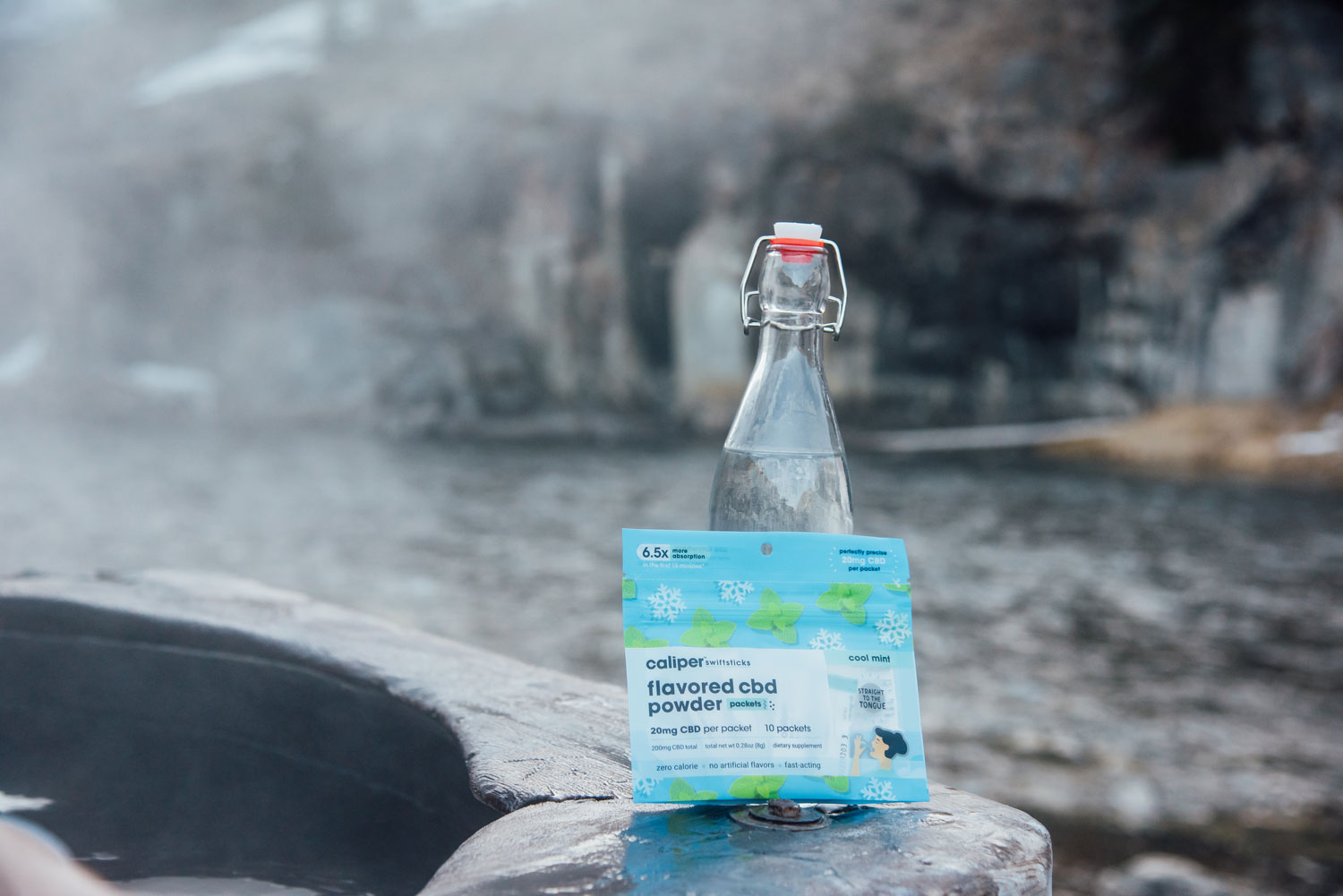 *Thank you Caliper for sponsoring this post!
---
---
You might also like
---