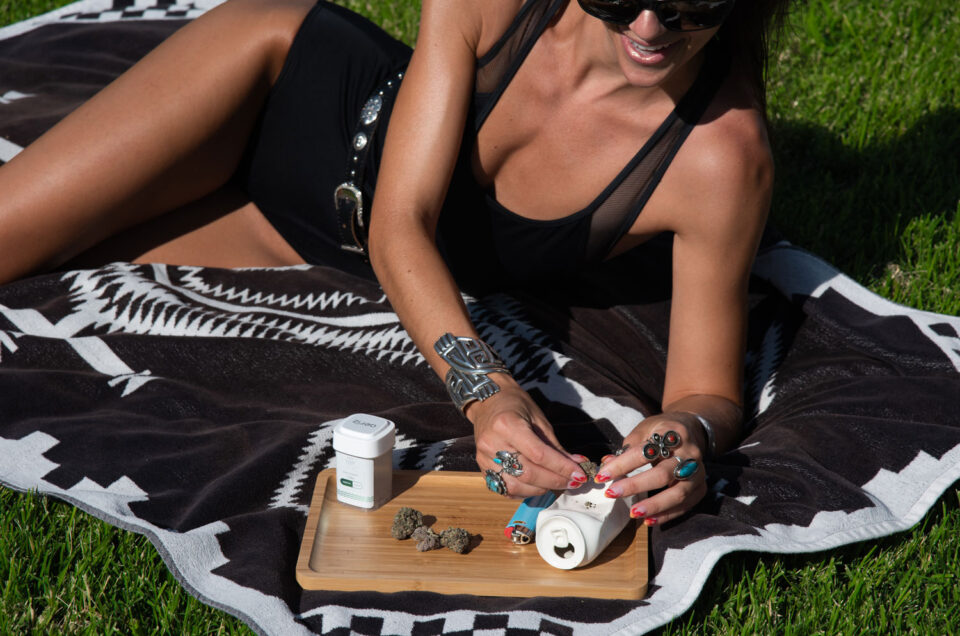 Cannabis Essentials for a Pot Girl Summer
I recently teamed up with my friend and childhood neighbor Courtney Jette to collaborate on a summer photo shoot. Courtney is a talented photographer with a slew of vintage gems for her retro styling and set design The Red Clutch. So when titling this shoot, it only feels right to call it a pot girl summer.
I love all seasons but summer is by far my favorite. Hot weather, long days and swimwear as styling are just a few reasons it stands out. Throw in a poolside session and I'll sit in the sun for hours. With so much time spent outside, it's only natural to roundup a few of my favorite products for your summertime smoke out.