Sorry Santa, I smoked my Christmas Trees Wearing Savage x Fenty
Naughty or nice, sugar and spice! The only thing I'm wrapping this holiday season is joints. What better way to keep cozy this Kushmas than with my Savage x Fenty loungewear?
I spark up my Christmas trees in this cozy three-piece set. The pants and long sleeve pair well by a roaring fire. The eye cover is needed for those afternoon naps. Best of all, the set includes briefs for a fun change when you're feeling naughty.
Our shoot kicks off with a cannagar even bag gal Riri would want to smoke. I light up a Lobo filled with the finest California cannabis. Next on the docket? Tower Premiums, another California company who produces high quality product.
As I puff on my pre-rolls, the talented Mandee Rae snaps away. We sip hot chocolate flavored with fresh melted peppermint candy canes. The fire crackles and pops, while we risk moving the safety grate to get the shot.
I can't believe it's the last Christmas of the decade. It seems like just yesterday I came home for the holidays while living in China. Now I'm living the dream. I own a cannabis marketing agency, can smoke freely and have the freedom to do fun shoots like this with friends I immensely appreciate. Needless to say, the universe has been very nice to me this year.
What's your plan for the holiday season? Have you been naughty or nice? Do you smoke your Christmas trees, or do you prefer them infused into Christmas cookies? However you celebrate, I hope everyone has a wonderful holiday season surrounded by those they love. Merry Kushmas and stay tuned for my new year recap!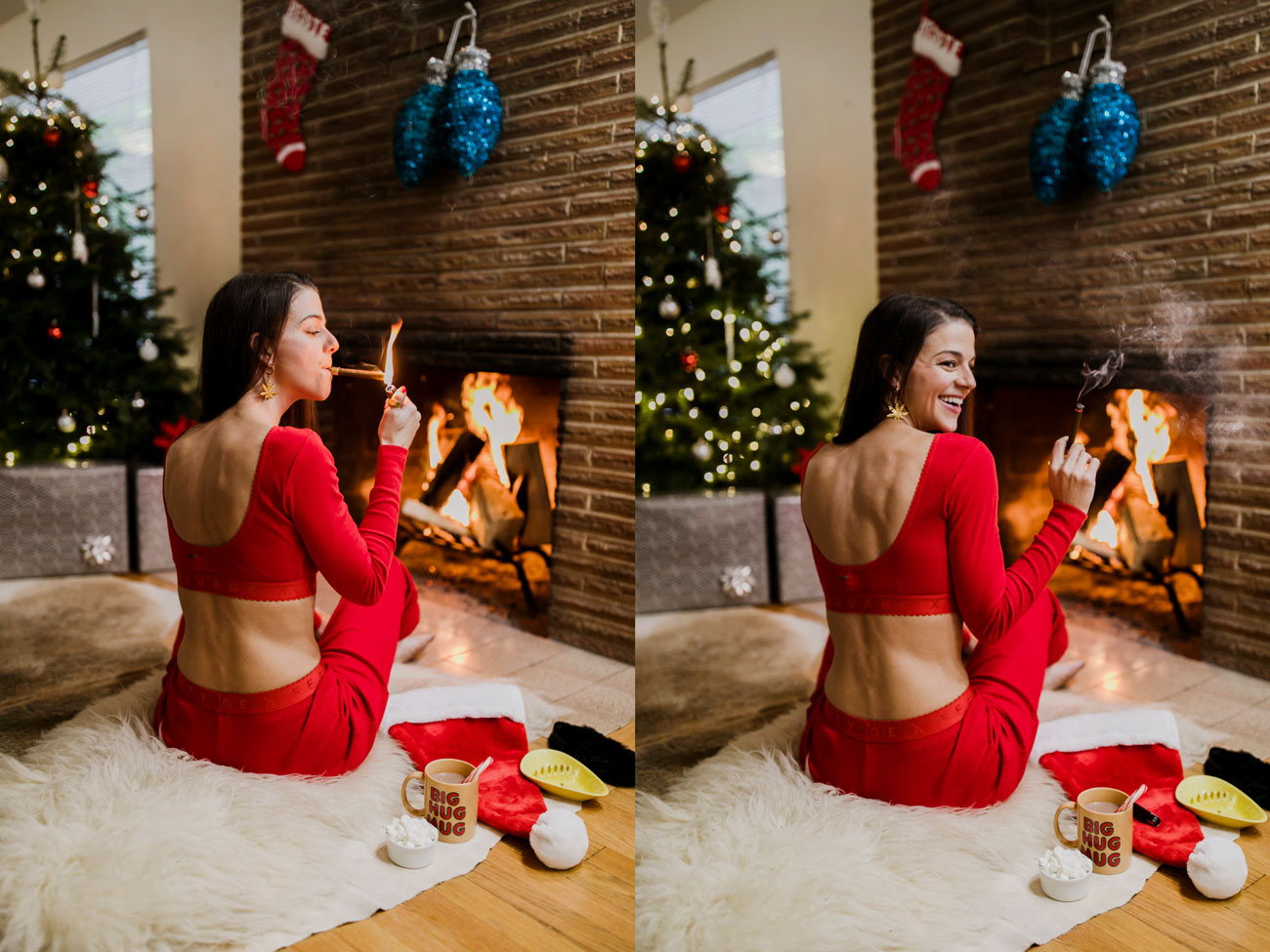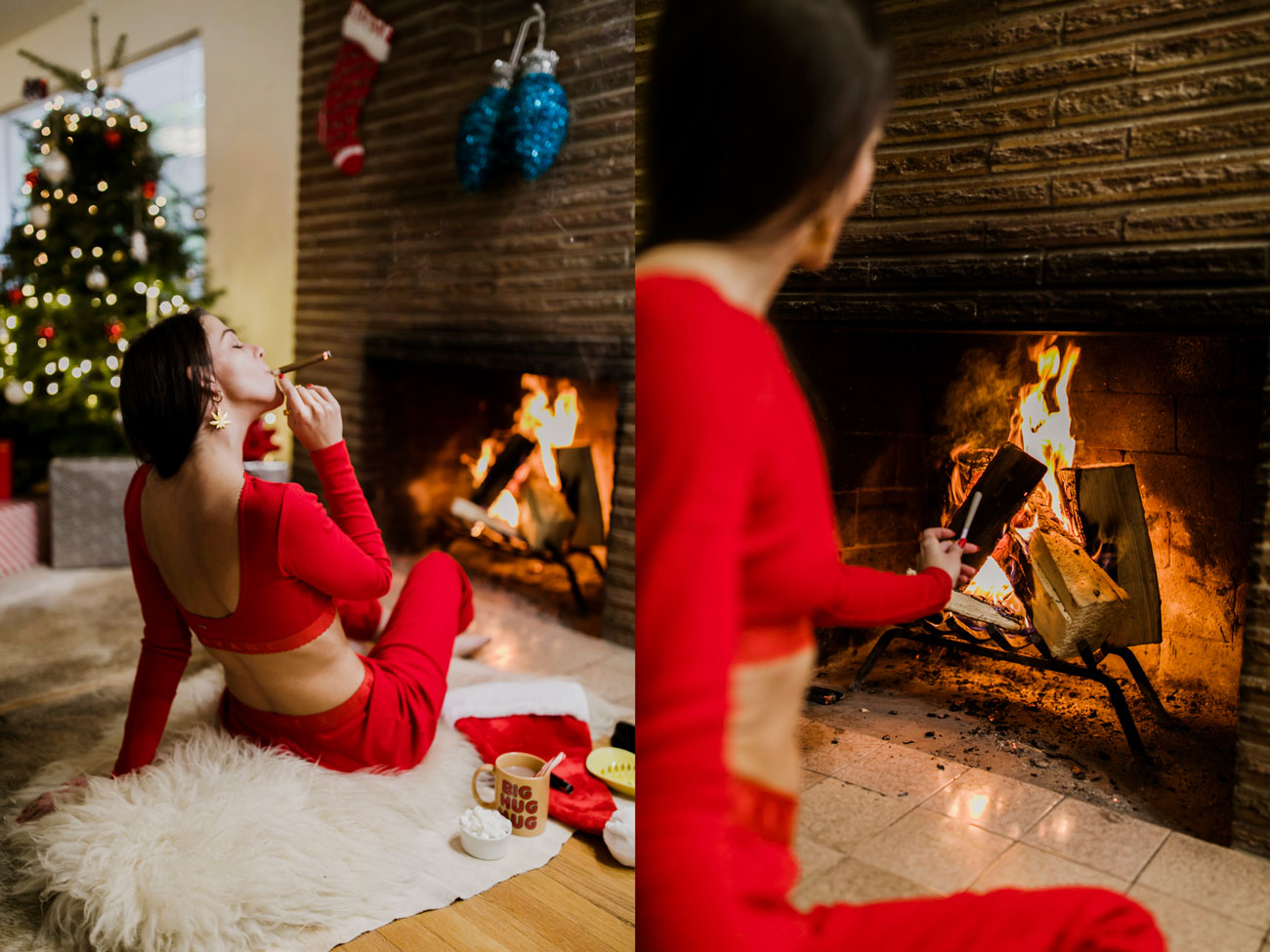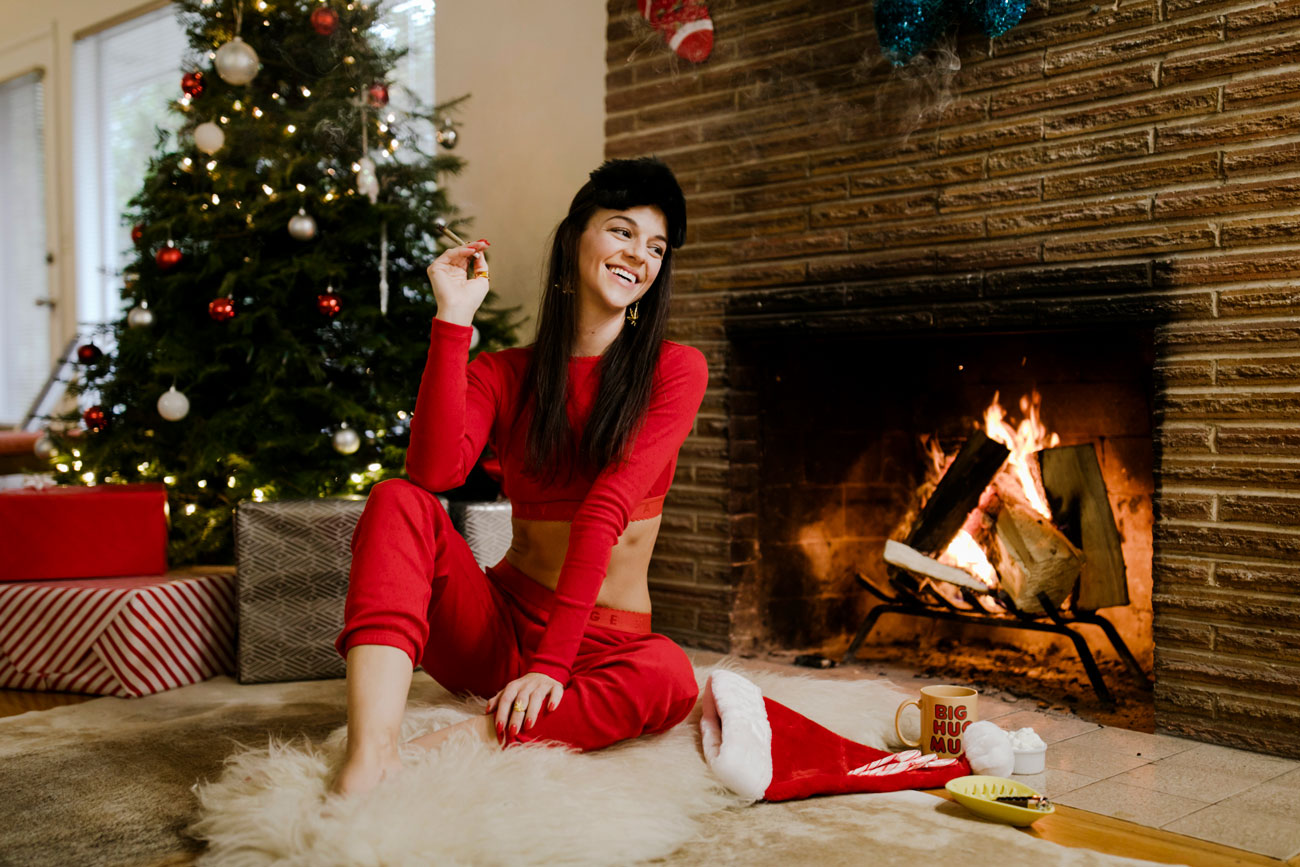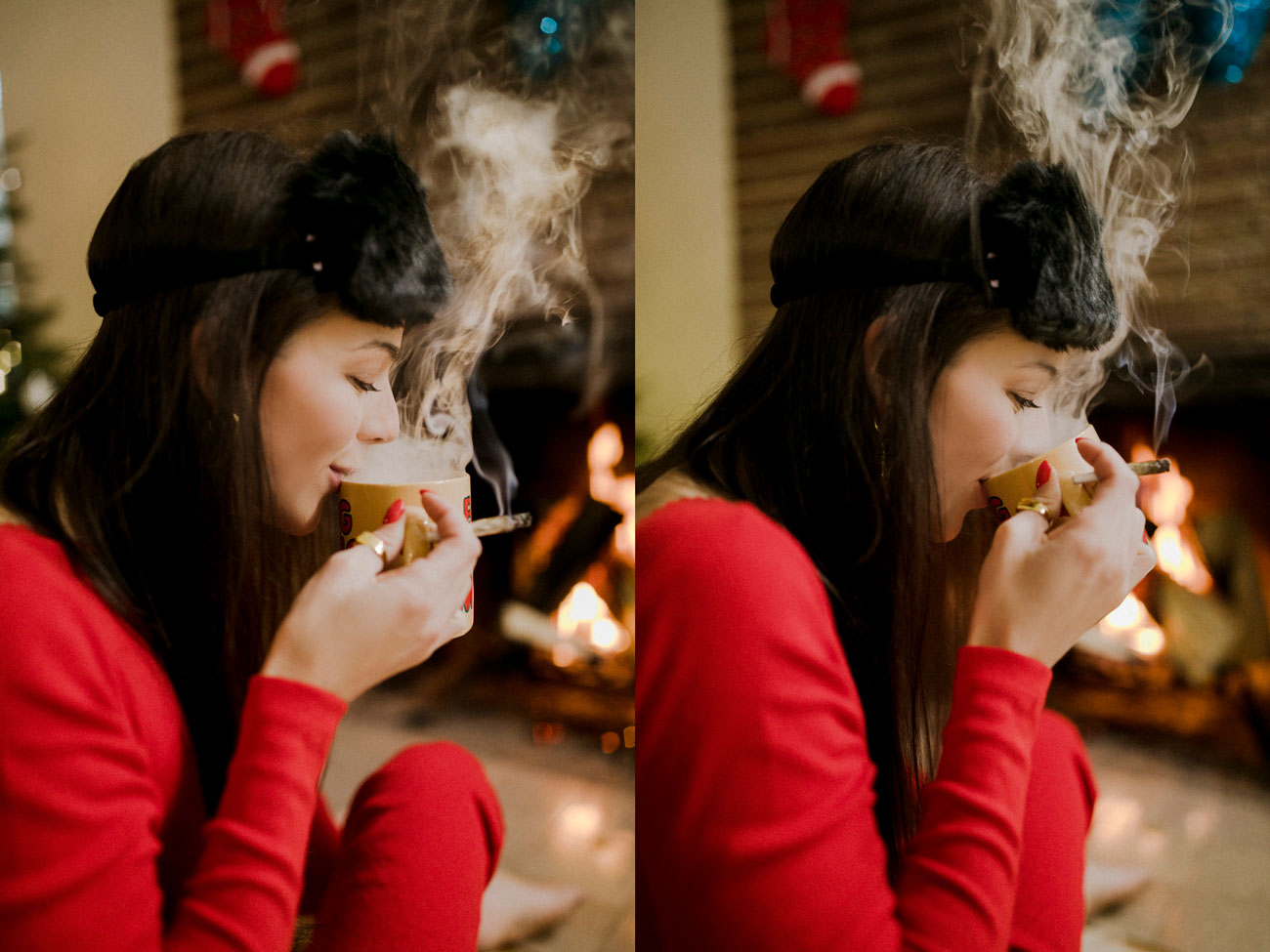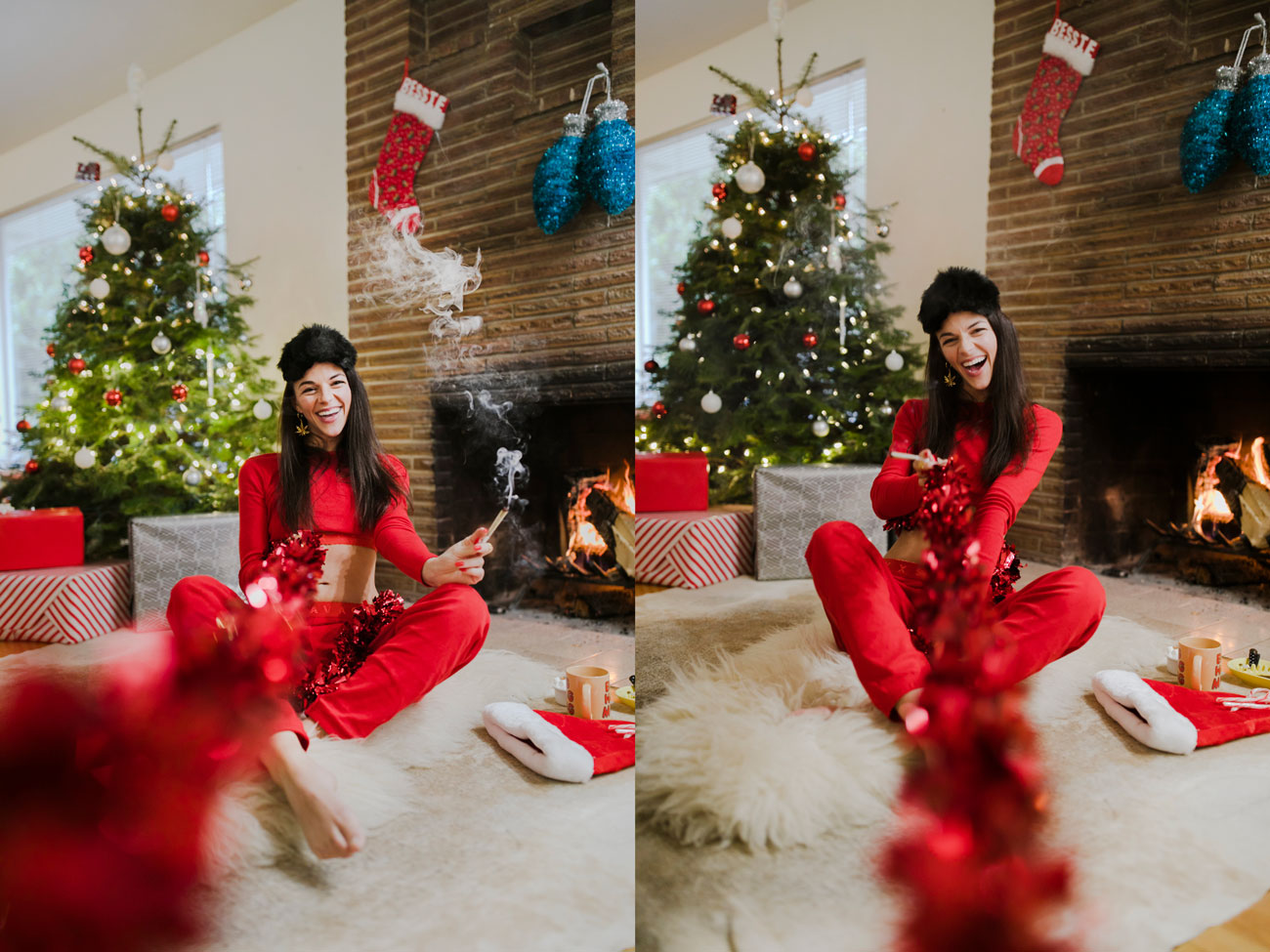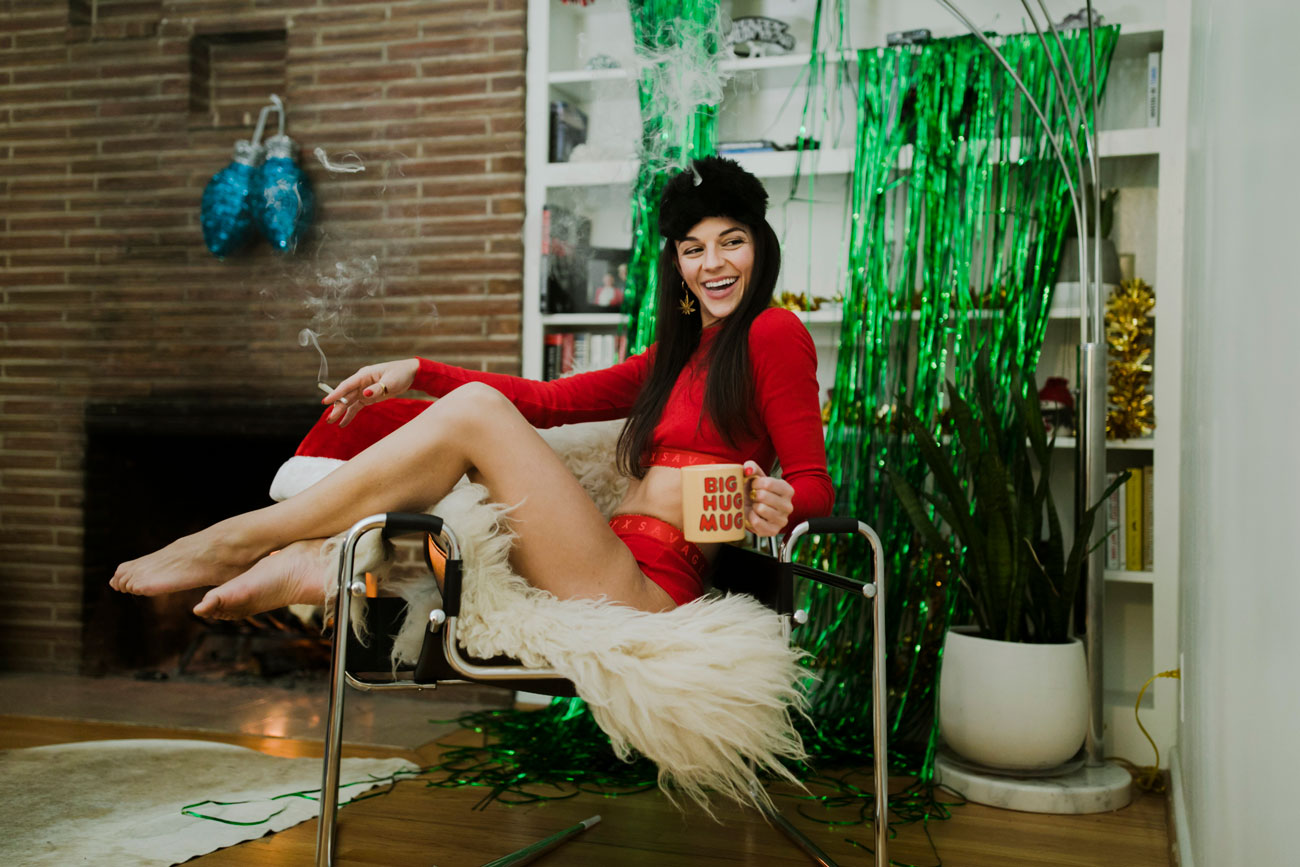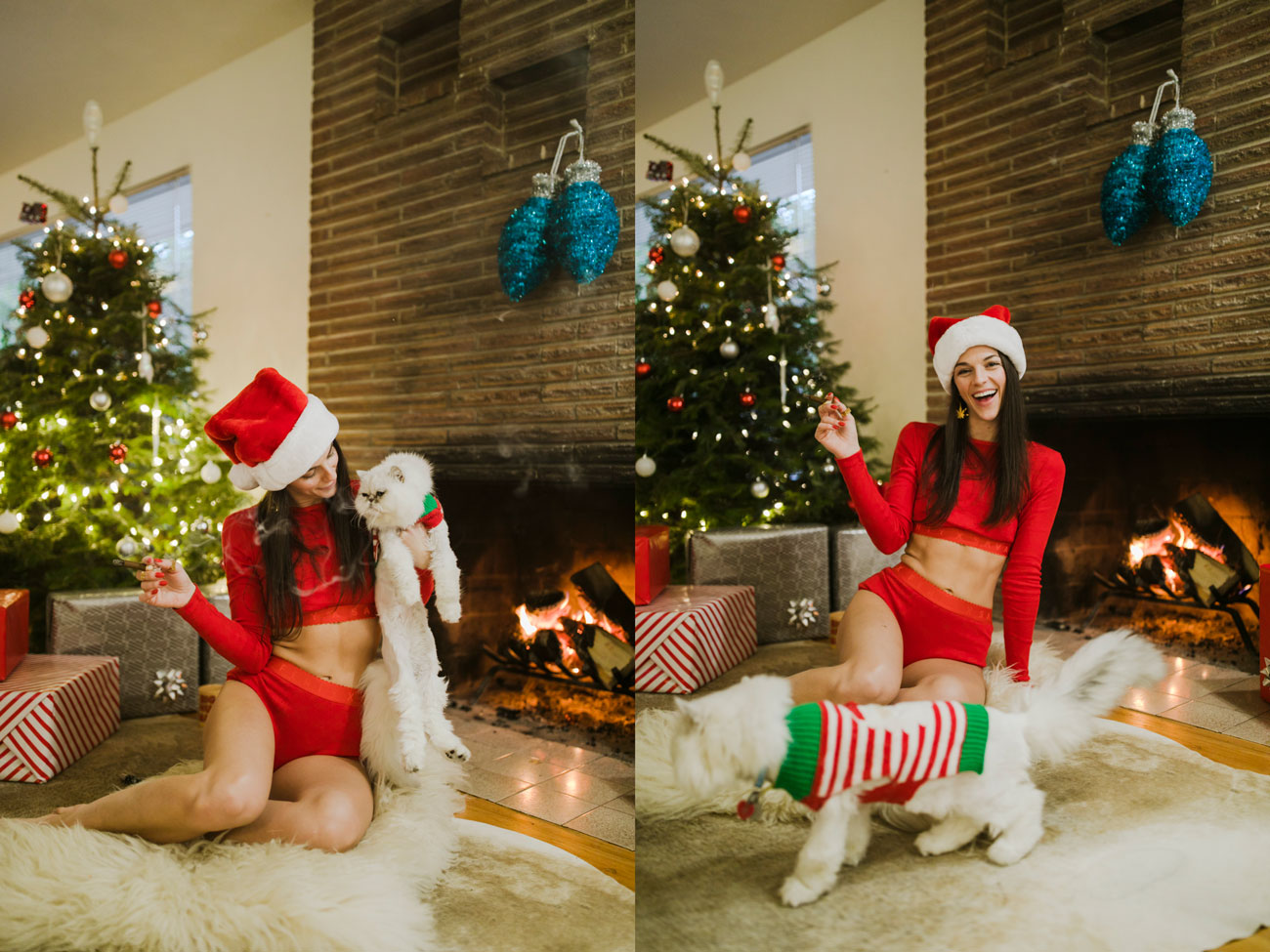 ---
---
You might also like
---