Vaping Christmas Trees in my Gucci Boots
While most people trim their trees, I vape mine in my new Gucci boots! Although I can't lie. I got a little wild at last weekend's holiday party. As a result, I woke up with a missing vape pen and full cartridge. Luckily before I lost this beautiful red vape pen, Mandee and I went to the local tree farm for a few photos.
I recently treated myself to the new Gucci Flashtrek sneakers. When I styled them for work one morning, I loved how they looked with this chunky vintage sweater from MADE by DWC. I got all the Christmas feels, so after purchasing my tree at this Ravenna farm, wanted to shoot there too.
Mandee and I got especially lucky with weather this day. The forecast called for a week's worth of rain. When I woke up to overcast skies, called it a win and couldn't wait to get our vape on.
I puffed a fresh cartridge from Seattle's Private Reserve. I've smoked their flower on many occasions, but this is the first time enjoying their oil. It hit so strong, it took me by surprise. I vape a lot of high quality oils, but this one packed a punch. Maybe it's a change in terpenes from what I'm used to?
Needless to say, I'm sad this vape cartridge and pen didn't last long. Whoever found it after the holiday party… Well, you're welcome. I guess this is why I usually vape instead of drink Fireball. Who else will be smoking instead of drinking this holiday season!?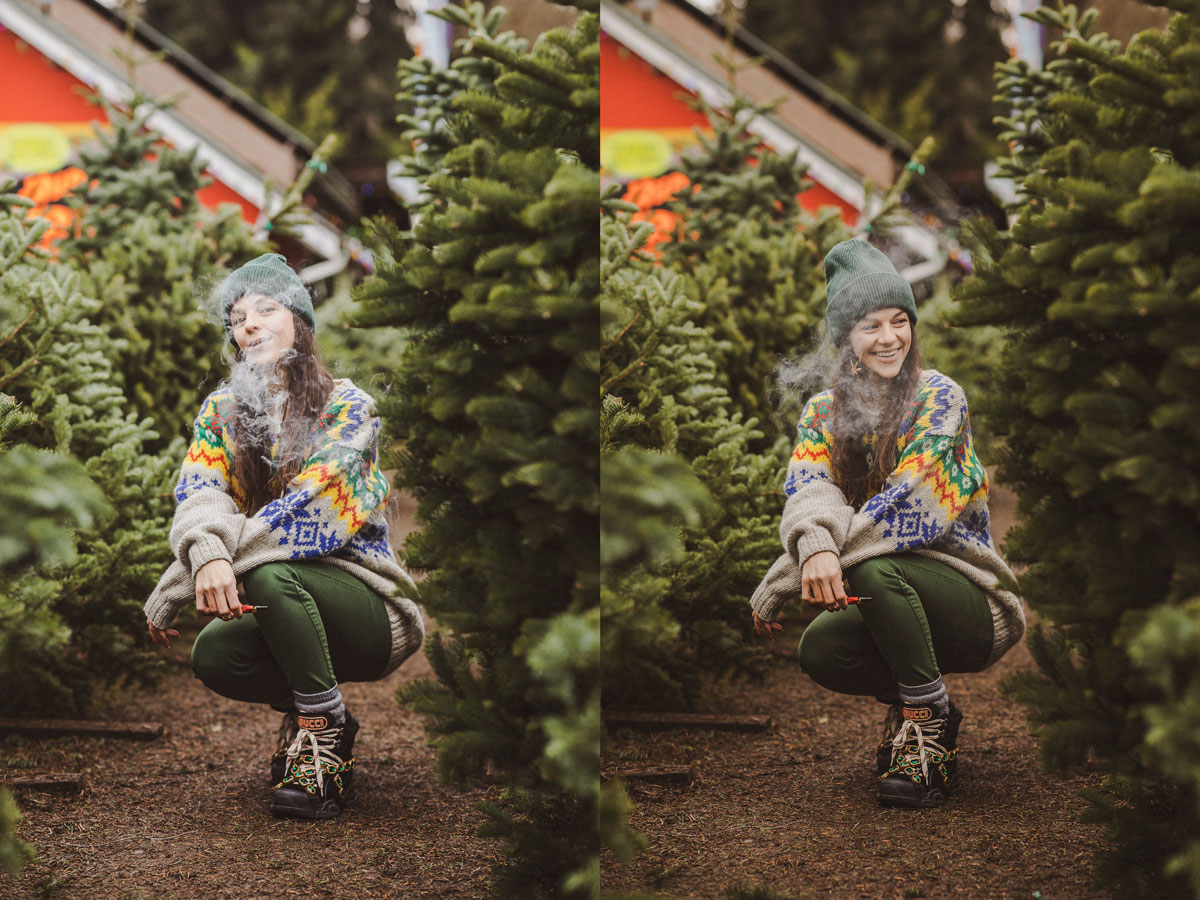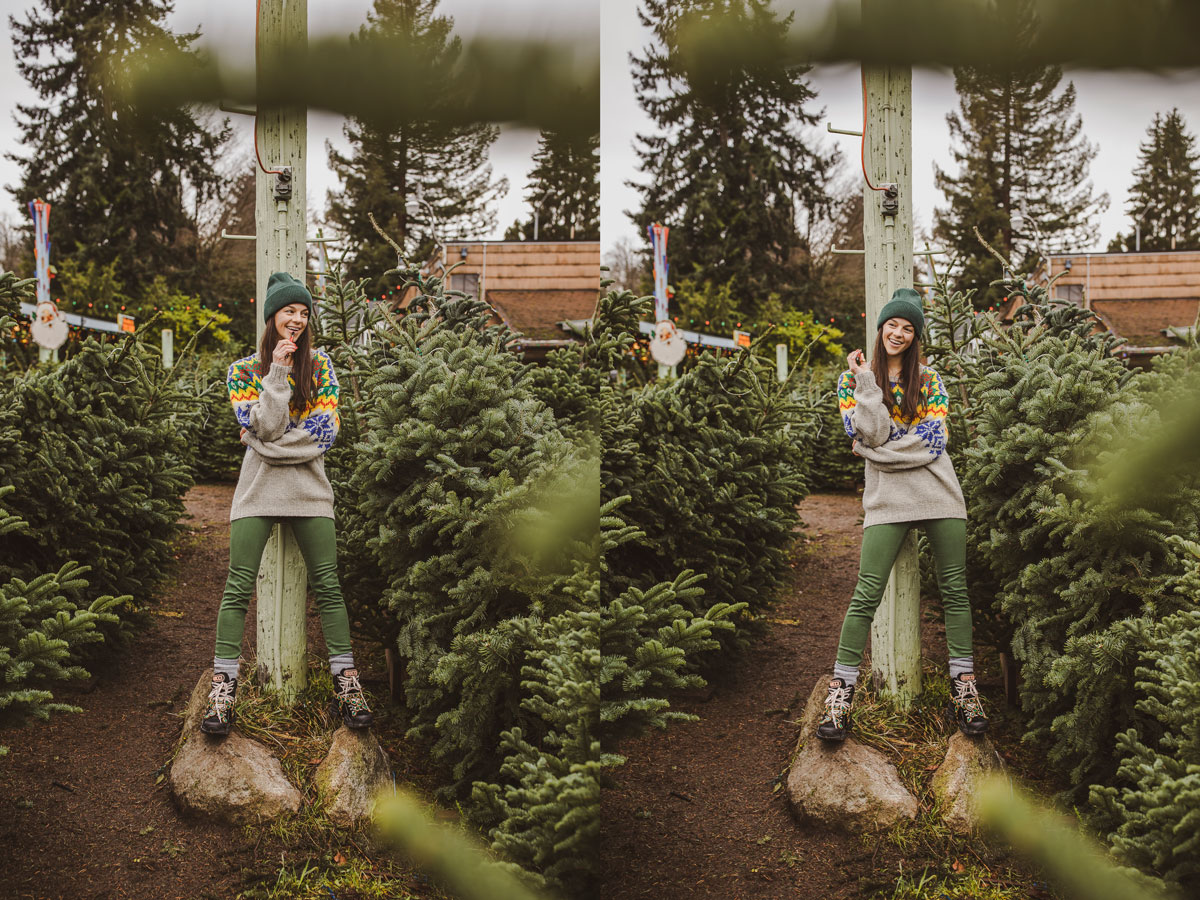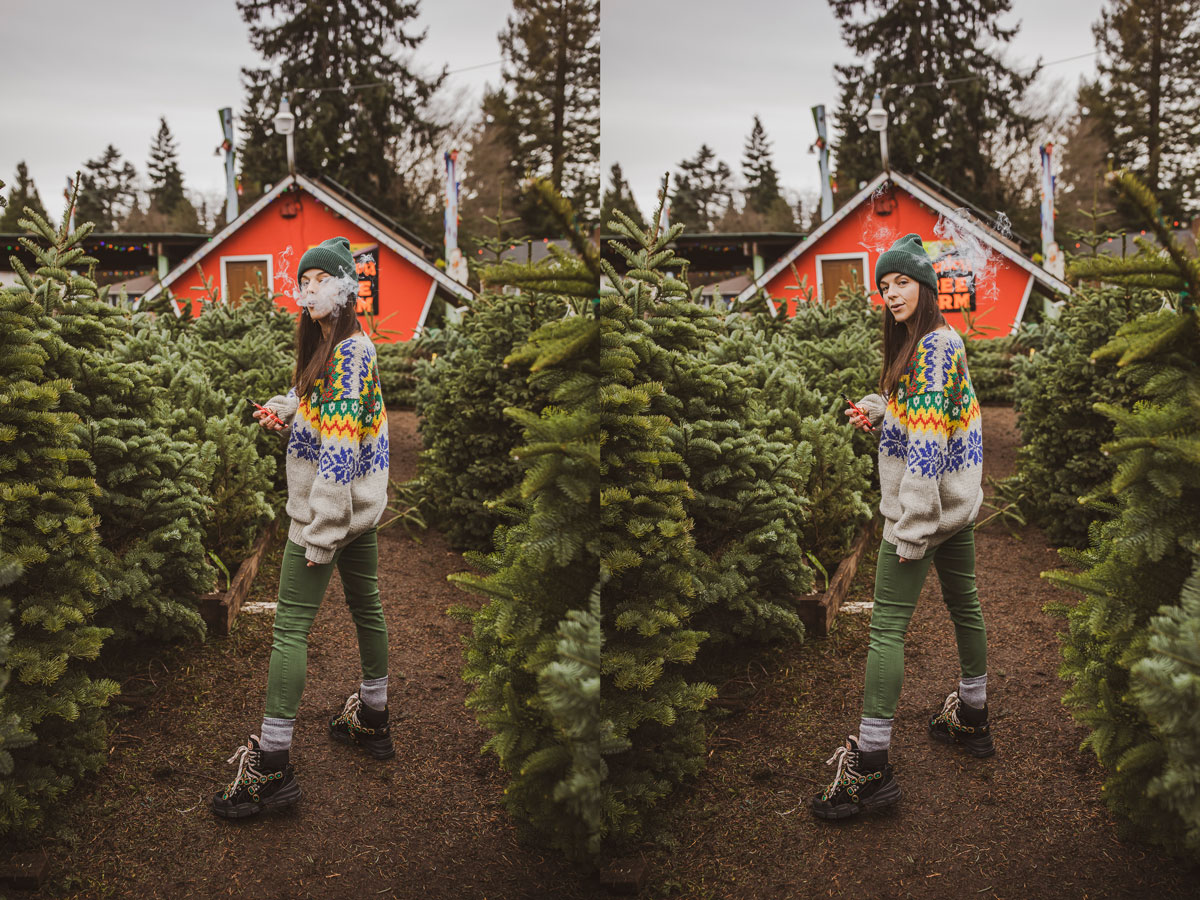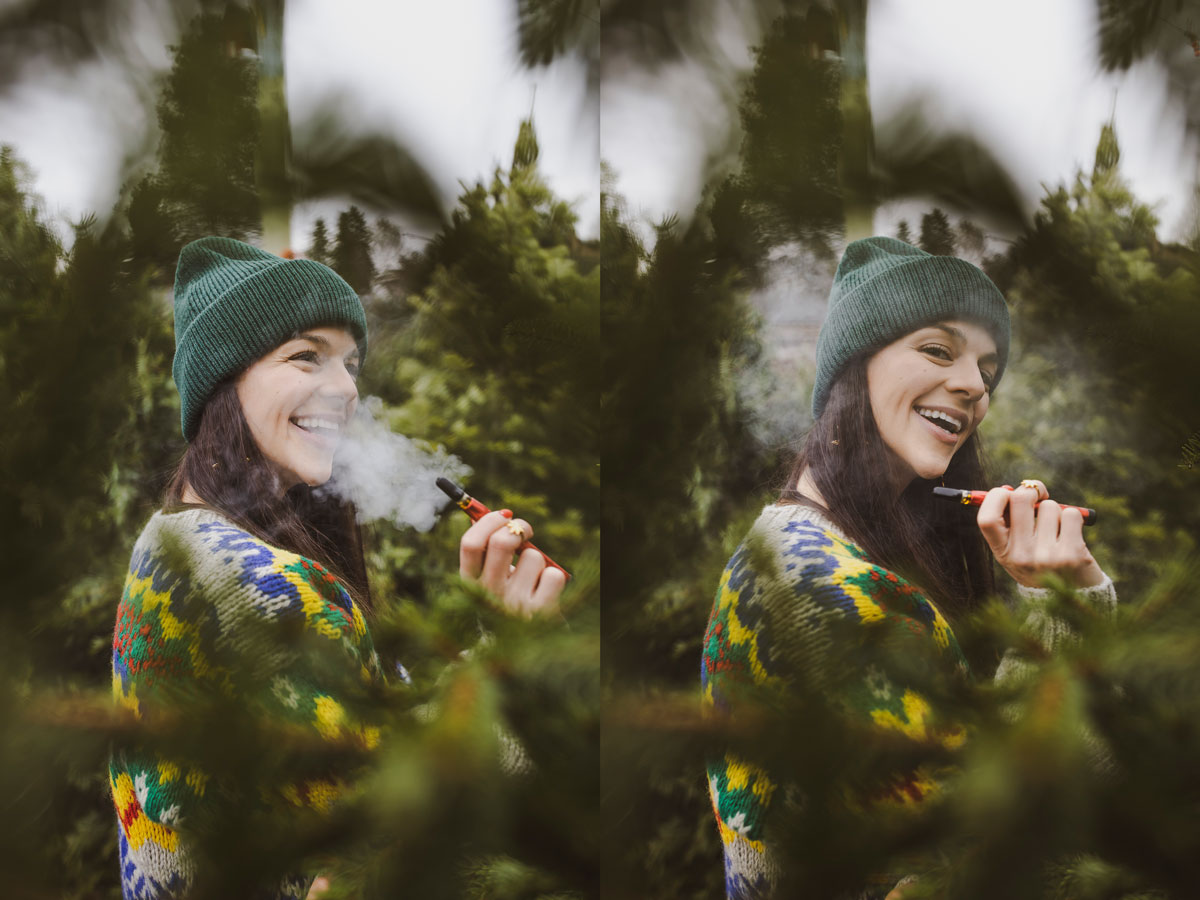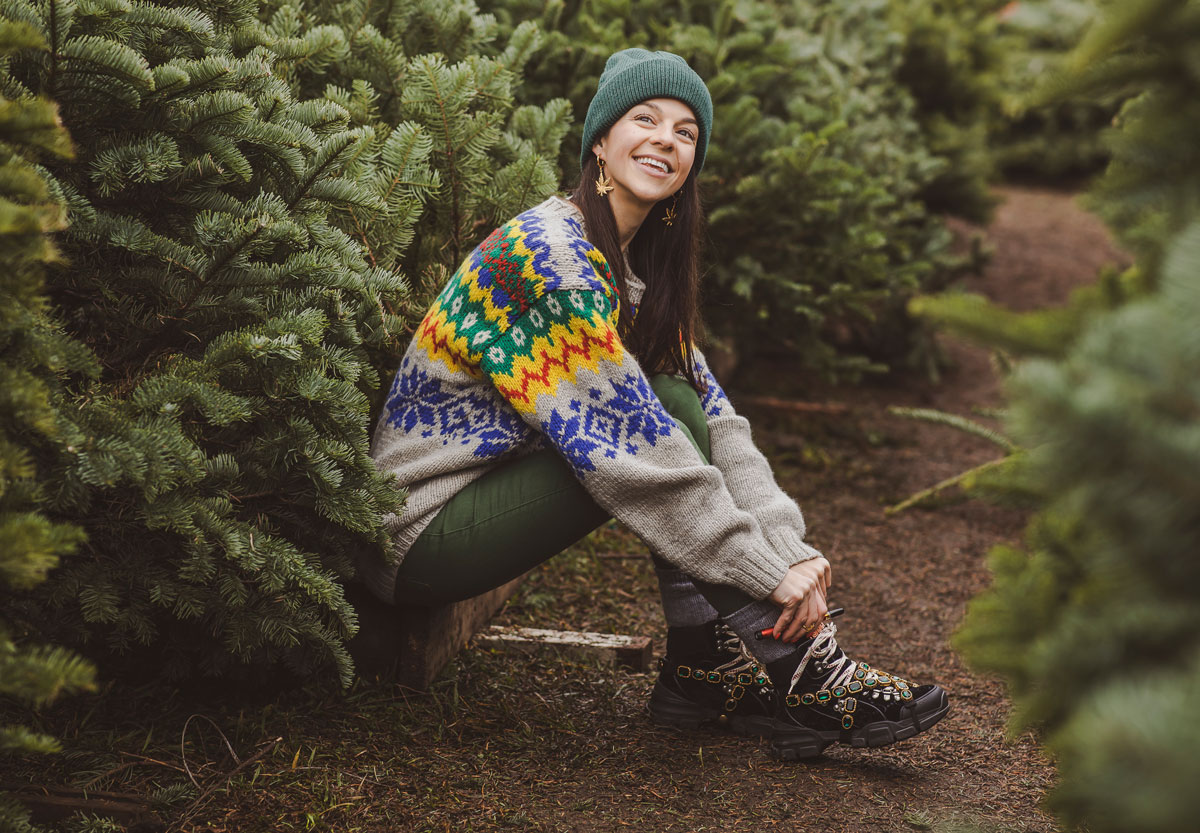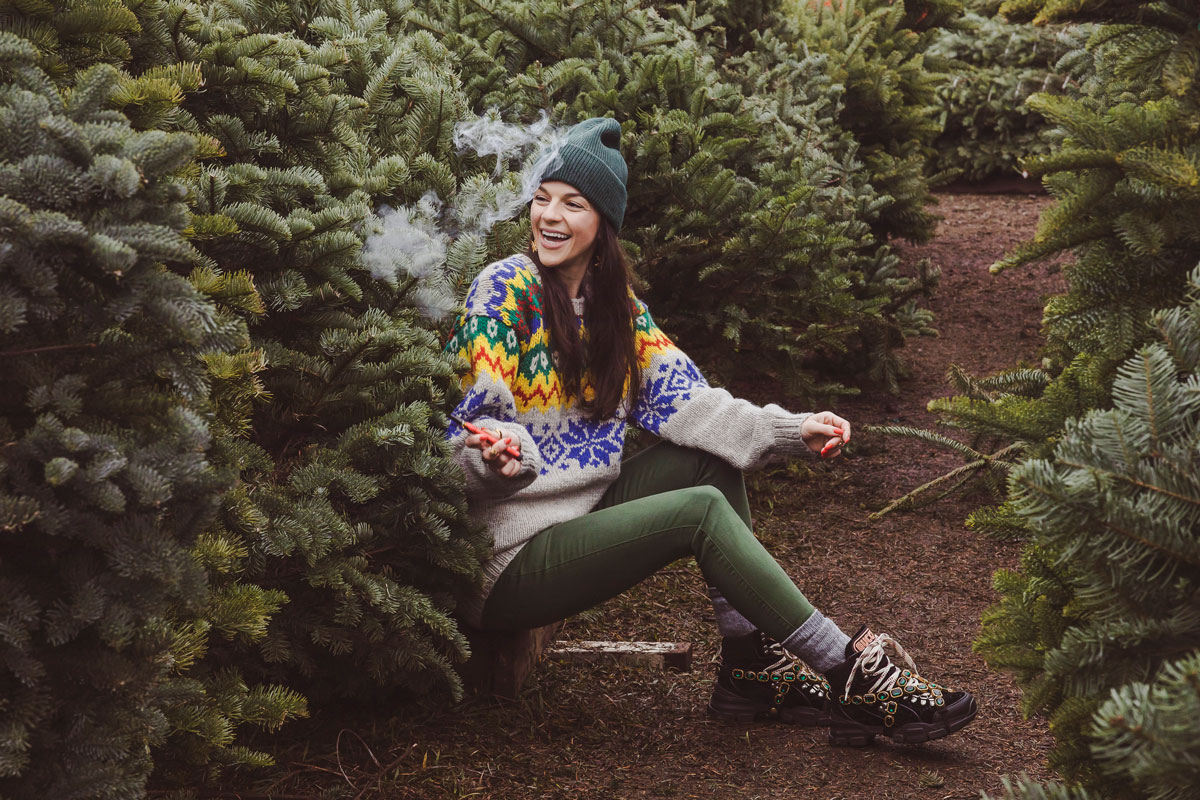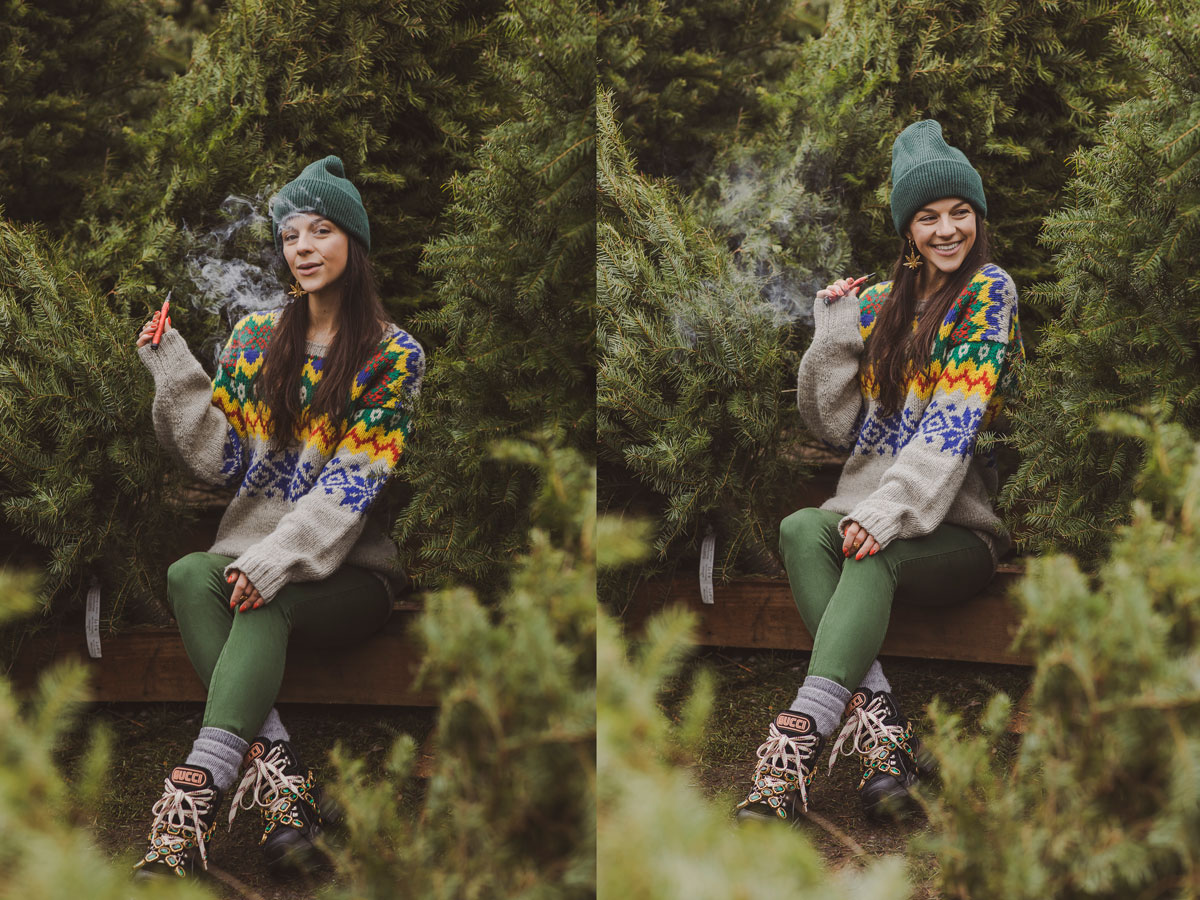 ---
---
You might also like
---