Golden Hour and Ganja at the Walt Disney Concert Hall
One of the many locations on my content list includes the Walt Disney Concert Hall. For years I've seen shots of the famous Frank Gehry architecture and admired the building's curves. When I coordinated my recent Los Angeles shoot with Chern, we put this spot on our must-see for golden hour.
The walls work like a giant photo reflector, which is why this place is perfect for a golden hour sesh. Walkways, stairs and solid walls bounce light into the smallest shadows. At one point I felt lucky to be wearing sunglasses as I would literally be blinded by the light.
I whipped out a Raven Grass pre-roll. Sure they're a Washington brand, but these CBD blends are my favorite for all day shoots. Besides, eight hours of shooting can yield some super stoney eyes by the end of the day.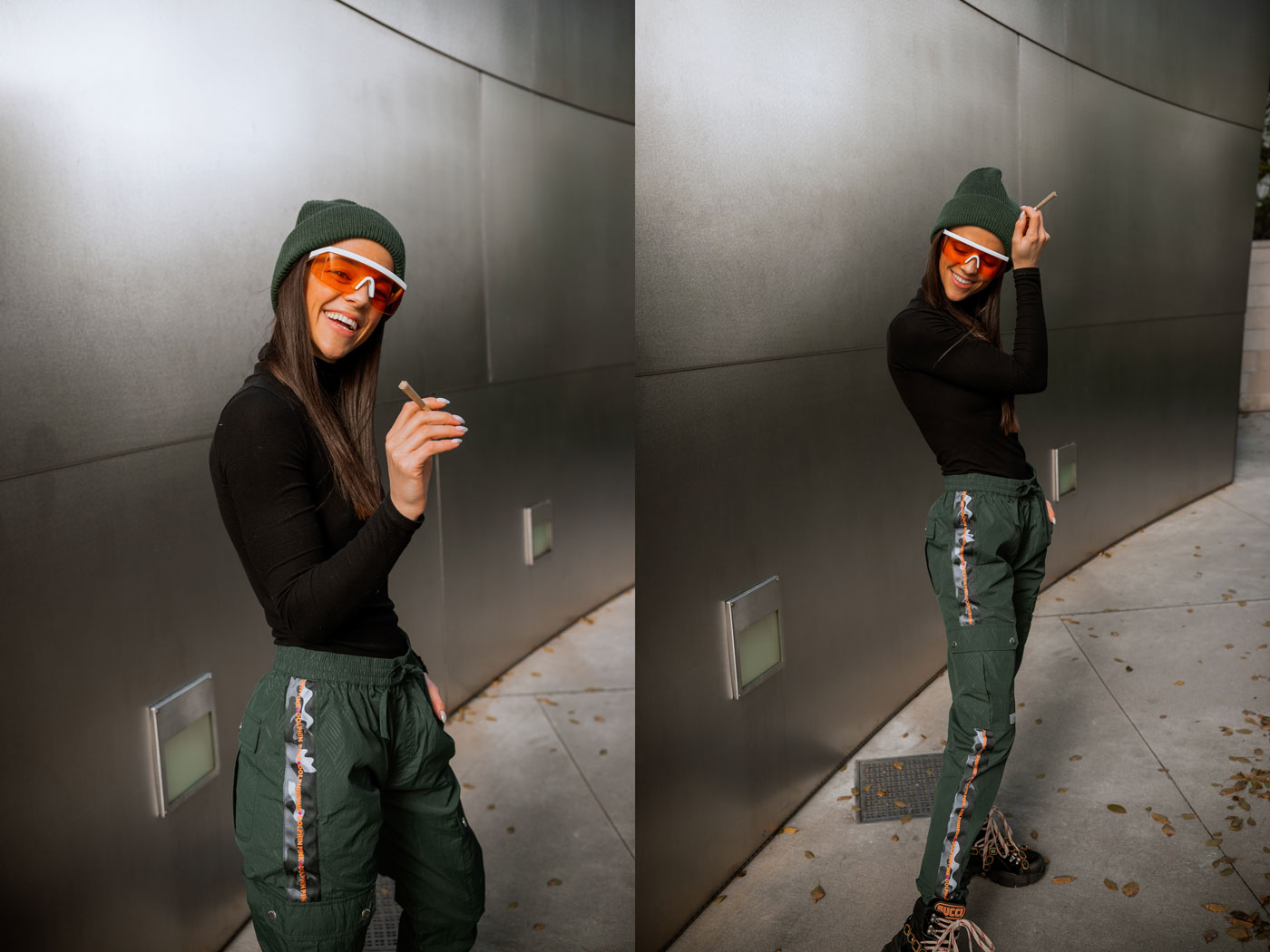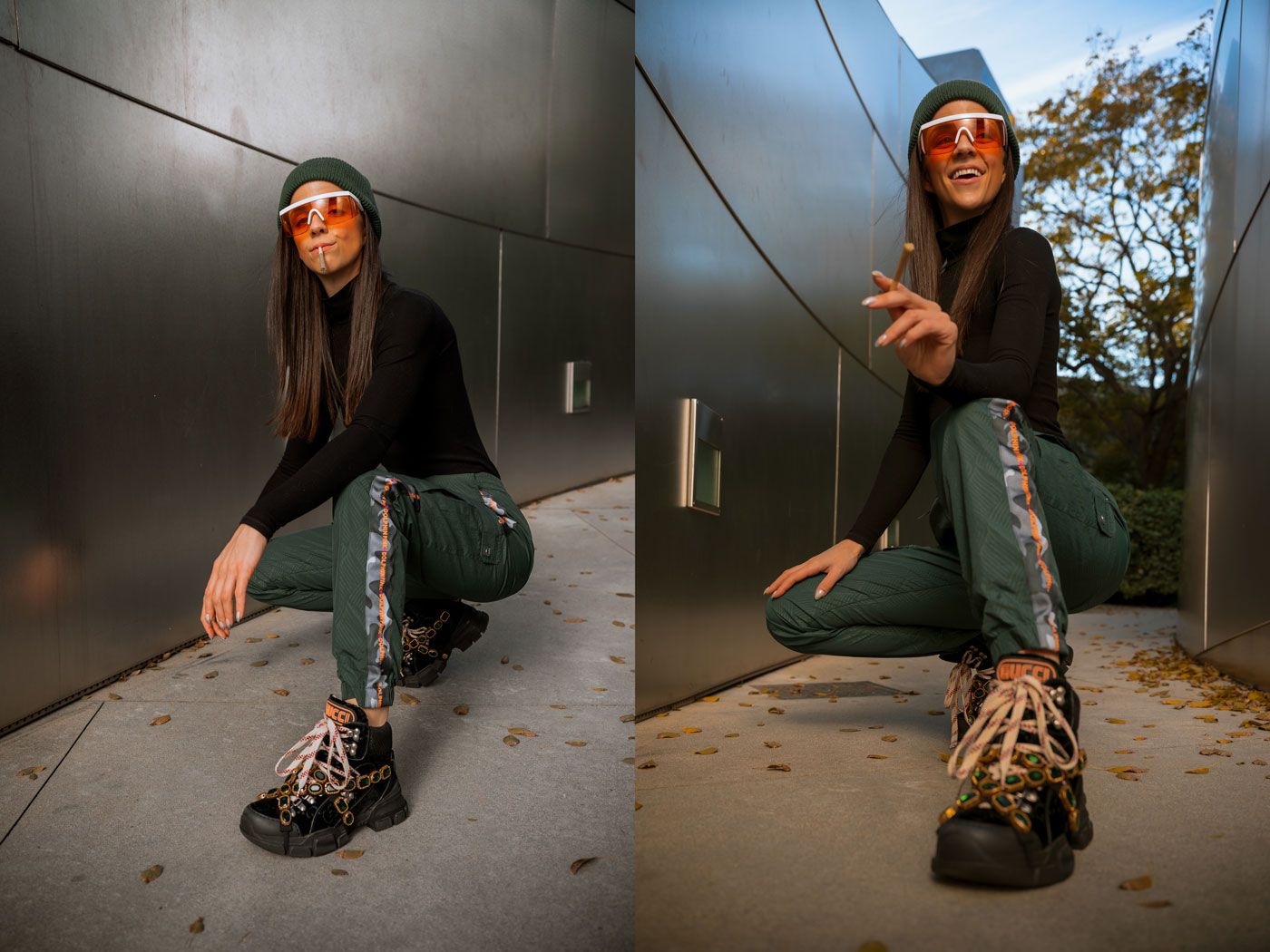 What's it Cost to Build a Walt Disney Concert Hall?
The Walt Disney Concert Hall project initially began in 1987, when Lillian Disney, Walt's widow, donated $50 million. Frank Gehry completed the design in 1991 and construction for the underground parking began the following year. The garage cost $110 million and paid for by Los Angeles County (aka the taxpayers).
No surprise the project went massively over budget and behind schedule. Construction stalled between 1994 and 1996 due to funding. As a result, plans changed and the initial stone exterior was replaced with a cheaper stainless steel. Construction resumed in 1999, and when completed in 2003 the total project was estimated at $274 million.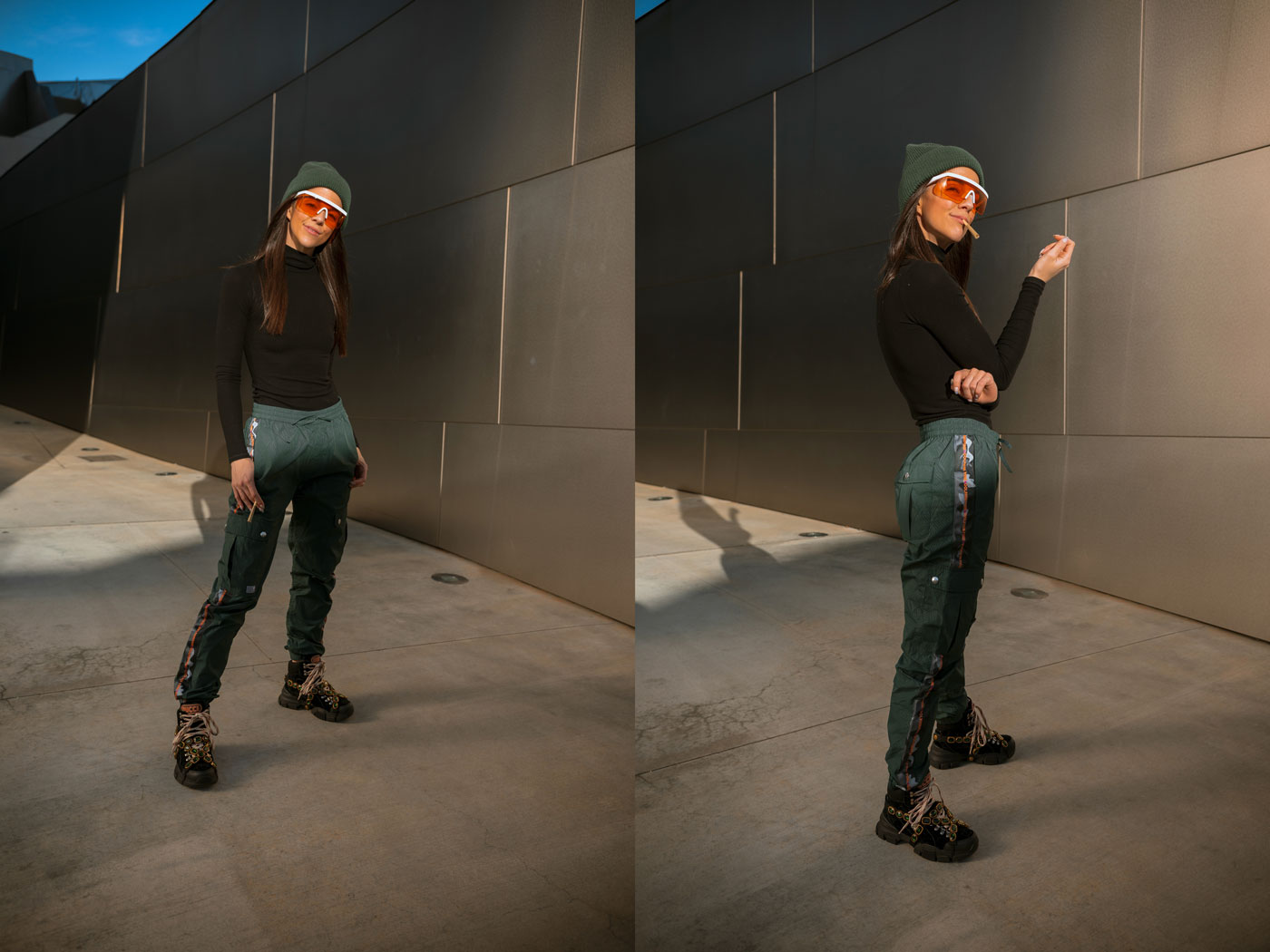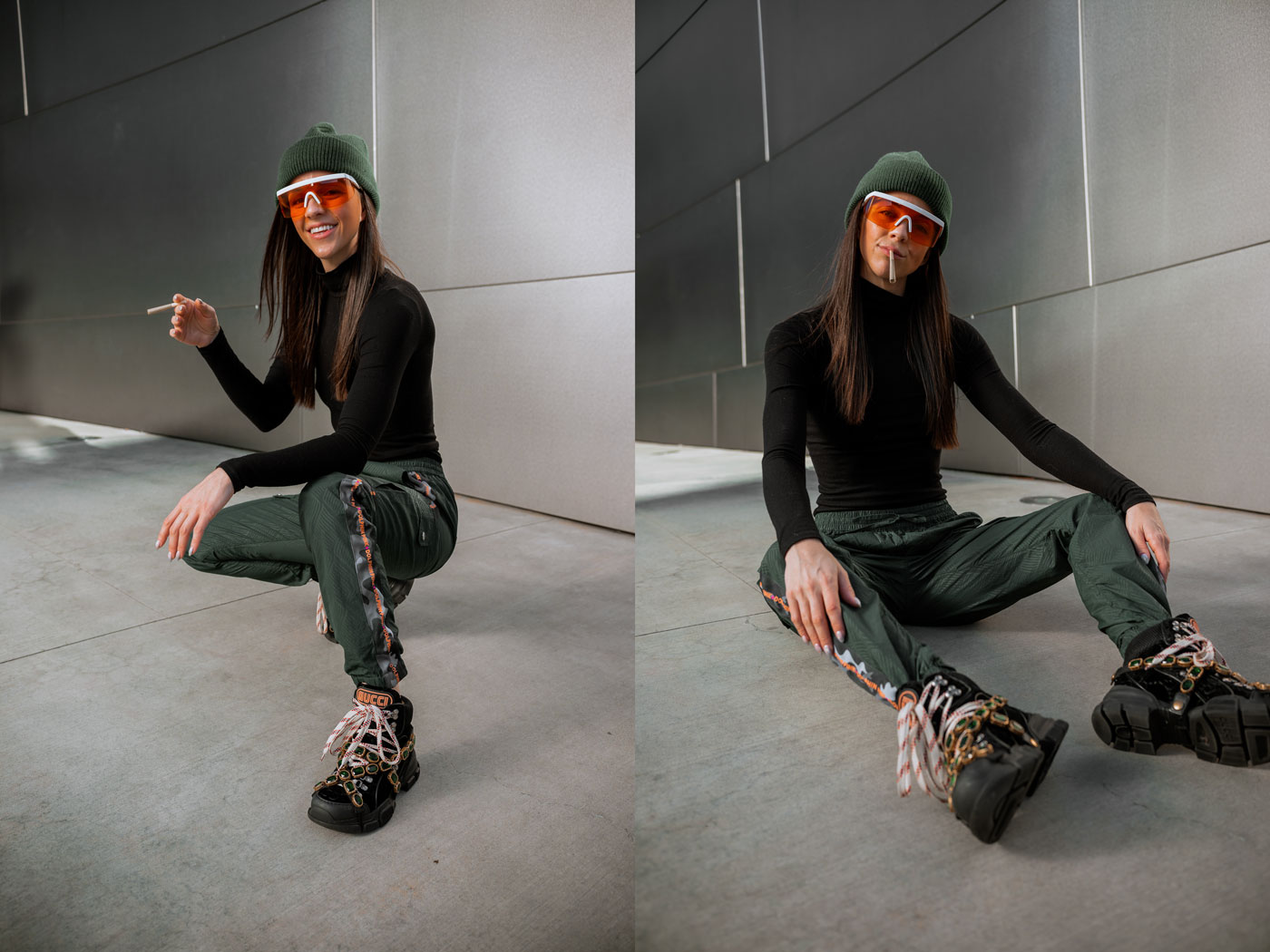 What I wore
I still can't believe how epic this look turned out. Beanie is from Urban Outfitters, top is Joah Brown, pants are Pink Dolphin, boots are Gucci and sunnies are a find from the Venice Boardwalk. I packed a few different options for here, but once we purchased these orange shades that morning, I got an outfit vision.
When I posted a first look from this shoot a couple people went out of their way to comment how much they didn't like my outfit. Guess what? I don't care. Genuinely, I do not care if you do not like my outfits. I wear what makes me happy. I express myself through fashion. I do this for myself, not for the followers.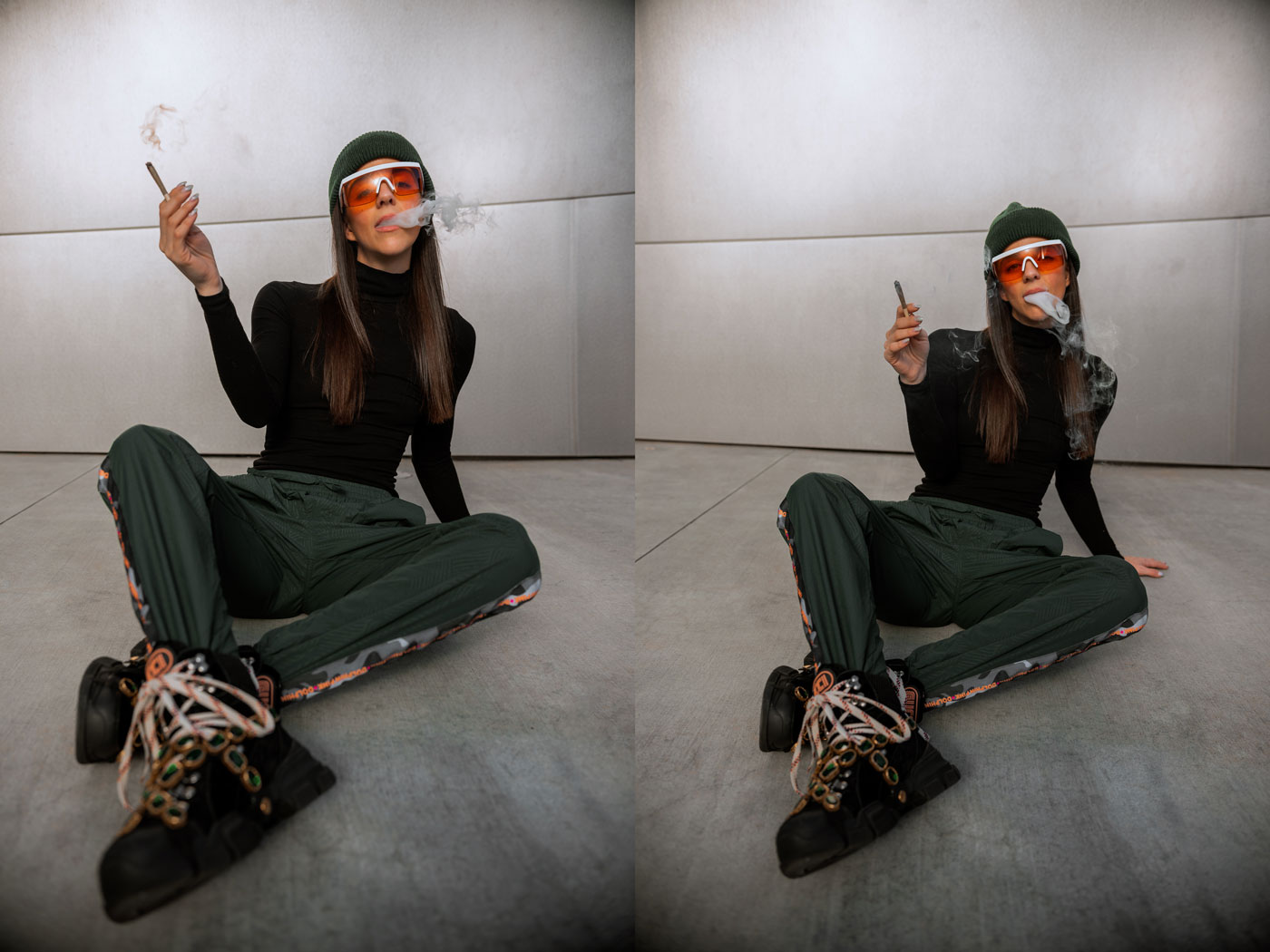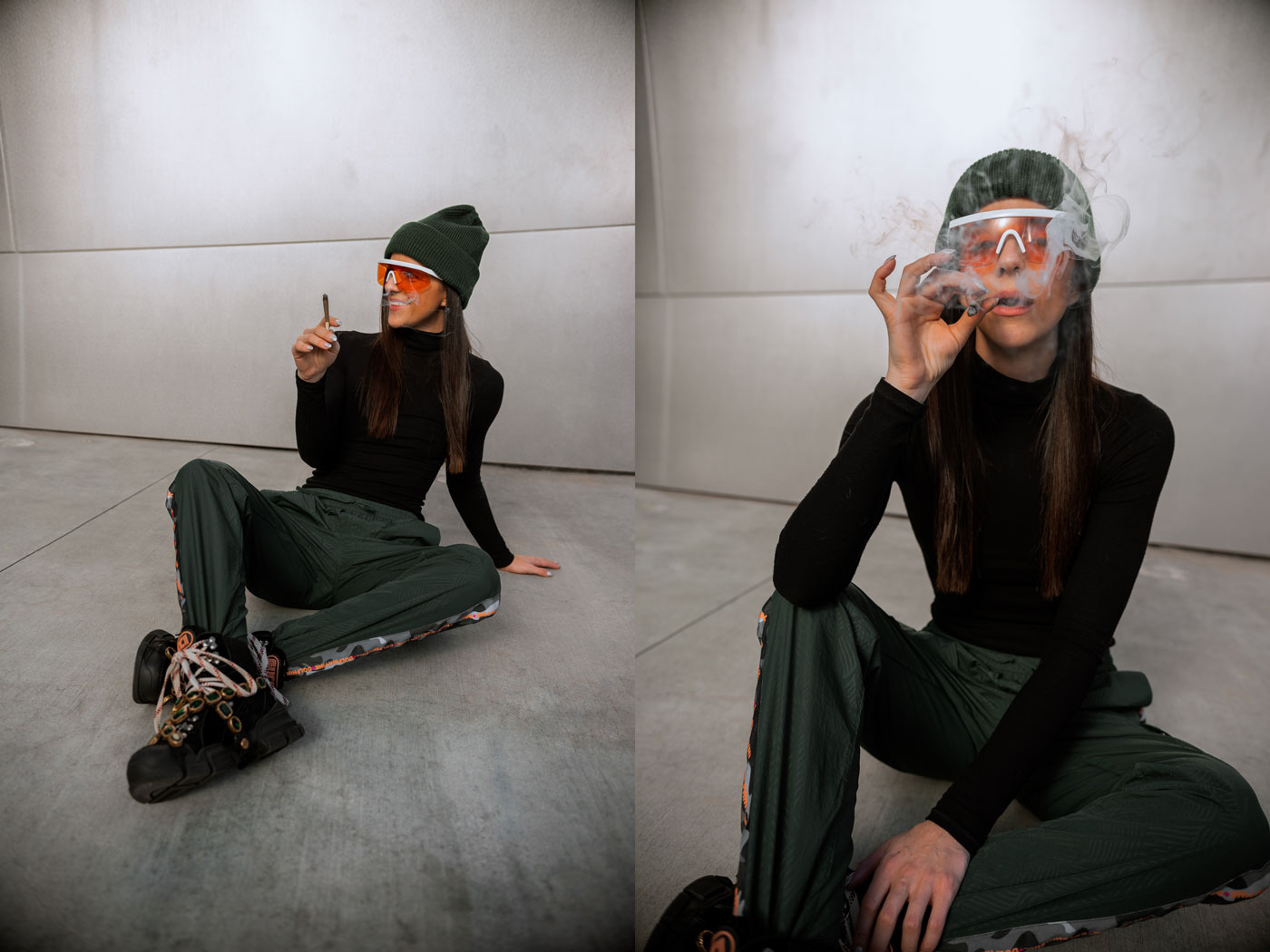 Checked This Location off the List
Am I the only one who's got a list of spots saved to shoot? No? I'm so glad I got to experience this Insta-famous LA location during my time in town. We couldn't have asked for better weather.
Want to see this spectacular sight for yourself? Plan to arrive about 90 minutes prior to sunset for optimum light. The Walt Disney Concert Hall can be found at 111 South Grand Avenue in downtown Los Angeles and don't worry, there's a multi-million dollar structure for you to park in.
---
---
You might also like
---