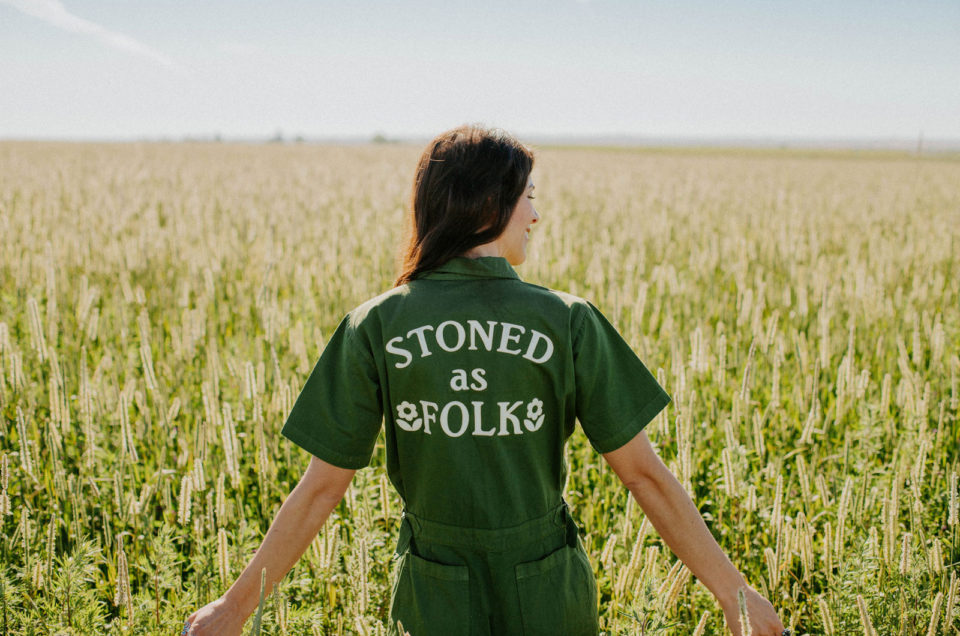 Stoned As Folk With Sugarhigh Lovestoned
It feels like the world is burning, both figuratively and literally. Politics have us more divided than ever. Protests take place weekly, sometimes more. What the society really needs more of is love, sweet Sugarhigh Lovestoned.
I recently got stoned as folk in their groovy romper. I've followed this female-owned apparel company for years and love their collection of cannabis-oriented clothing. When I saw this green piece with my favorite plant (and mom's) name on the front, I couldn't pass it up.