Stoned As Folk With Sugarhigh Lovestoned
It feels like the world is burning, both figuratively and literally. Politics have us more divided than ever. Protests take place weekly, sometimes more. What the society really needs more of is love, sweet Sugarhigh Lovestoned.
I recently got stoned as folk in their groovy romper. I've followed this female-owned apparel company for years and love their collection of cannabis-oriented clothing. When I saw this green piece with my favorite plant (and mom's) name on the front, I couldn't pass it up.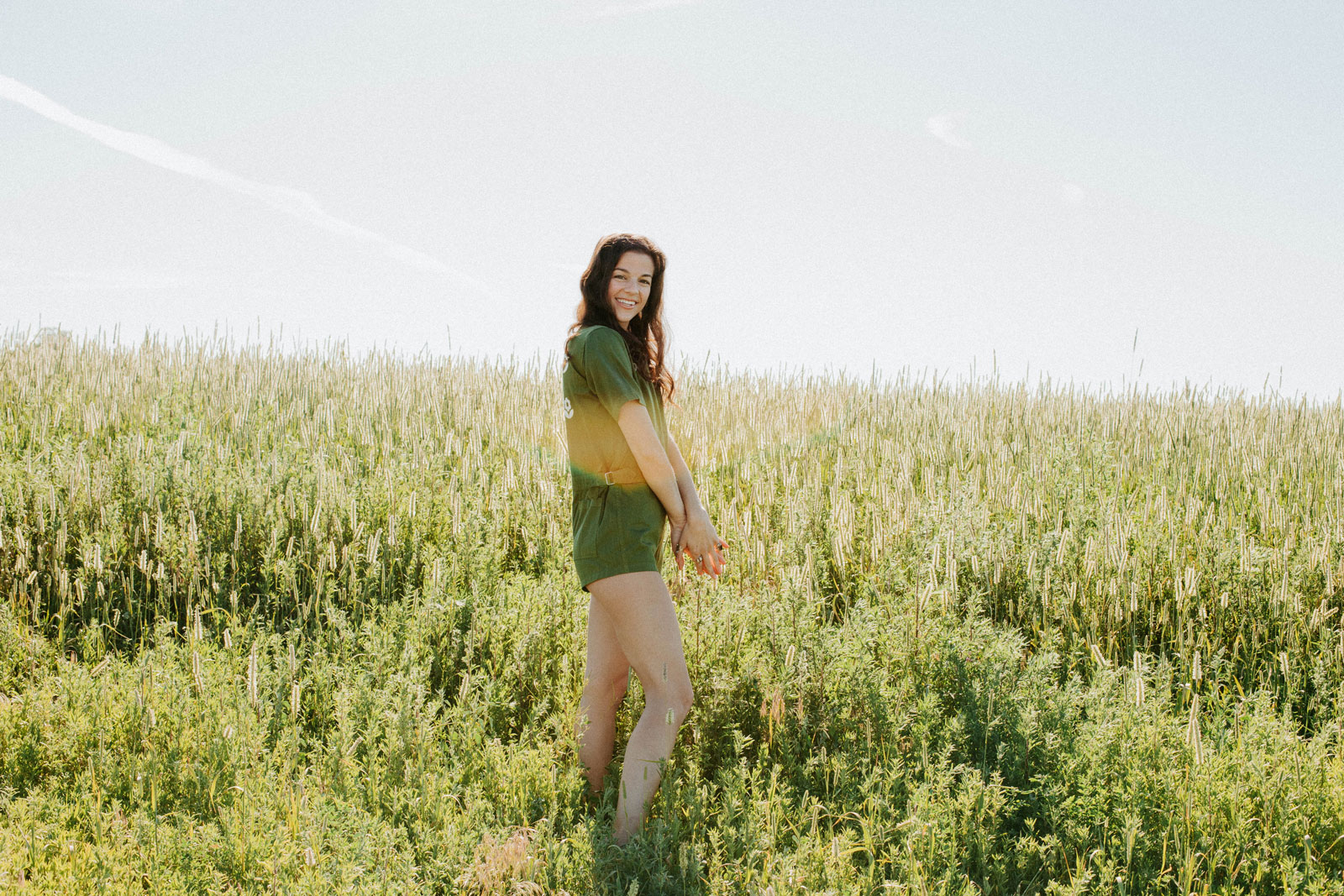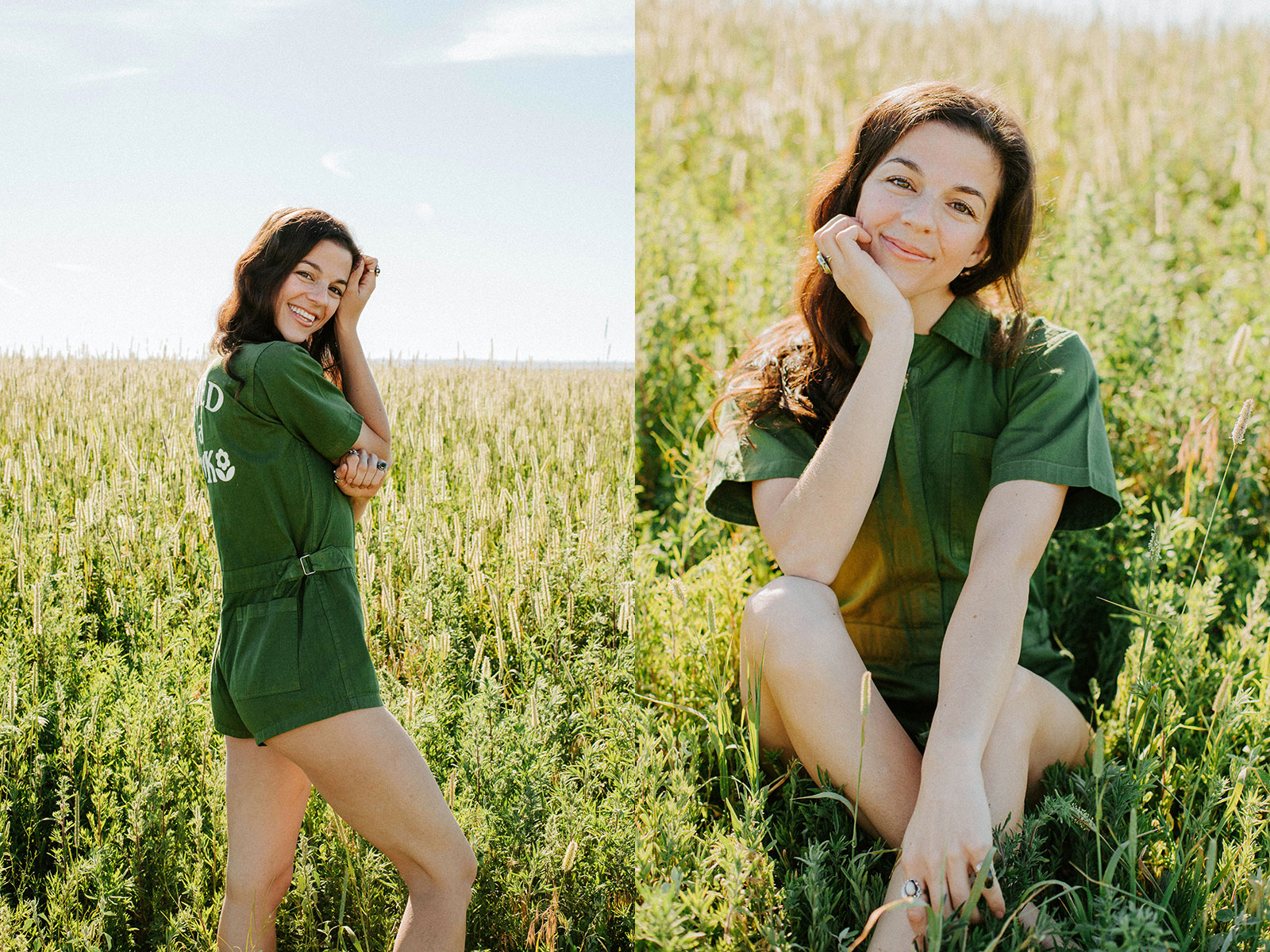 Adventures with Ensign Photography
I teamed up with my talented friend Kate, of Ensign Photography, to shoot this set. We met early one Moses Lake morning and set out to find photogenic farm fields. In Eastern Washington this is like shooting fish in a barrel, and the locations did not disappoint.
We dipped into this wheat field, and while absolutely perfect for pictures, it resulted in allergies from Hell. I puffed my sungrown Lazy Bee Gardens cartridge in my Vessel Brand pen. Farmers drove by and while we at first felt nervous, they seemed more excited than us to be in the field.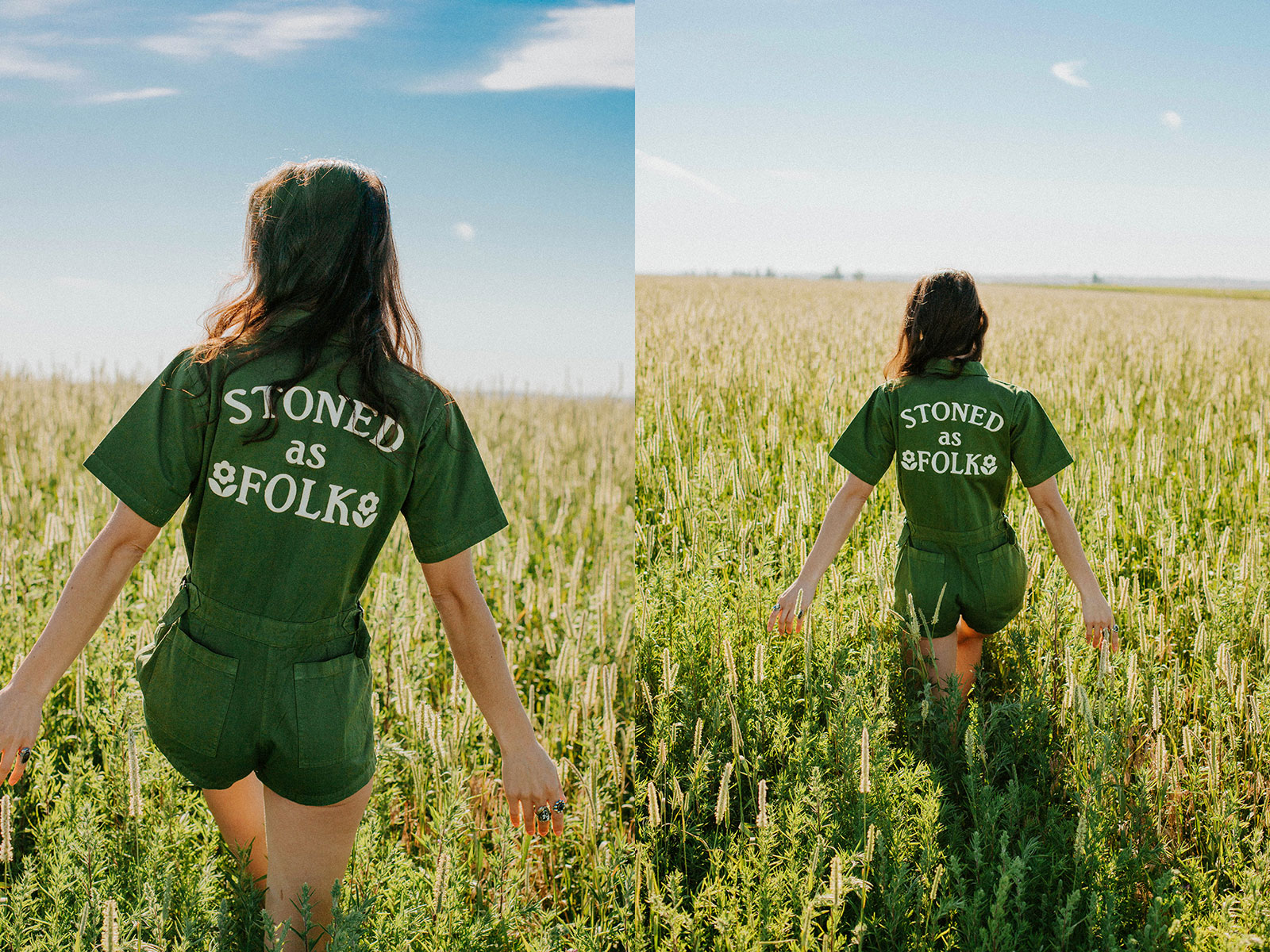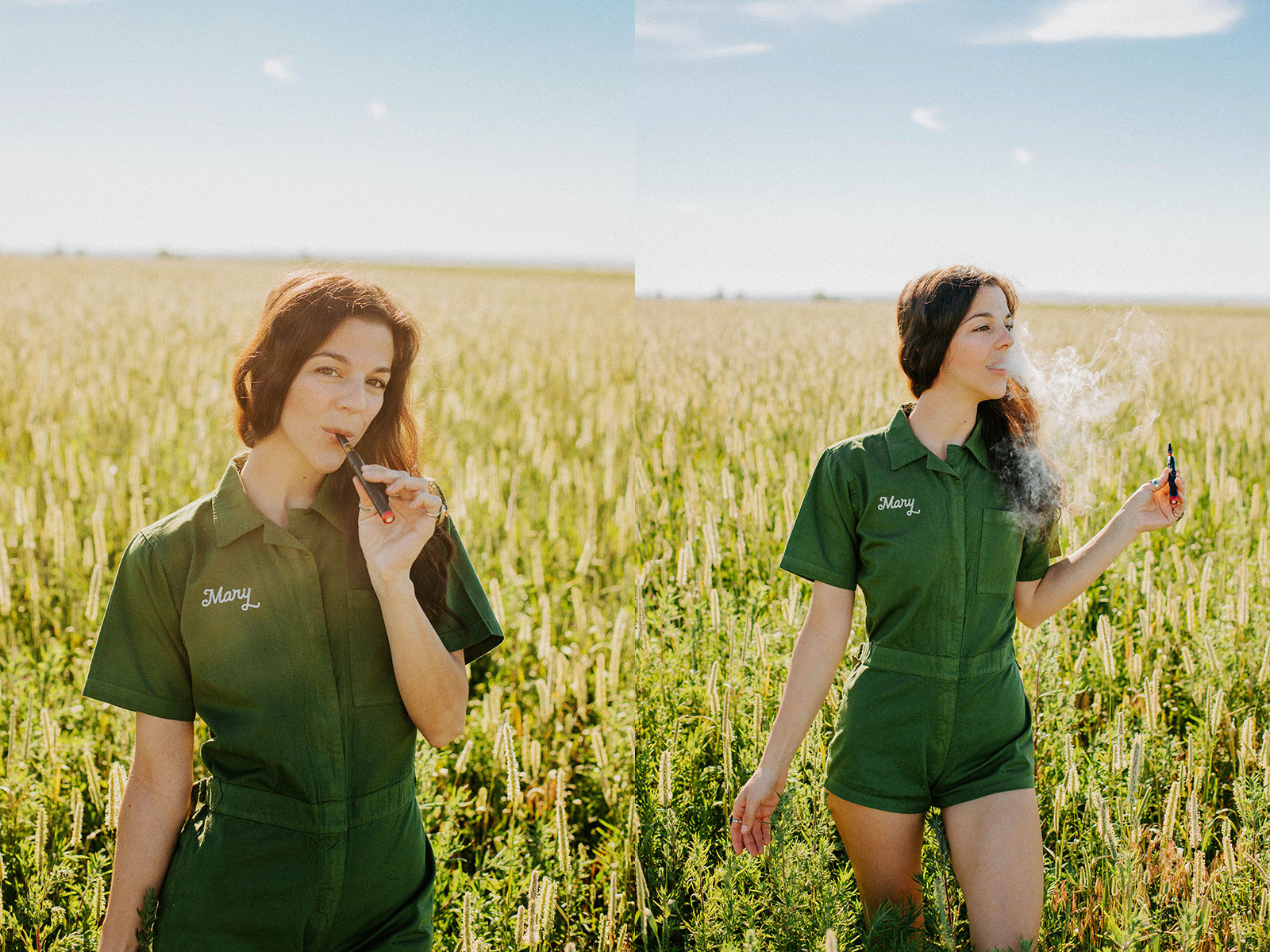 Doing Things Differently
Sugarhigh Lovestoned has always done things differently. Aside from being a lifestyle brand, most their manufacturing comes out of Los Angeles. They've got a close-knit supply chain and produce clothes in small batches to reduce waste. All screen printing is done with water-based inks. As a team of three, their office is three chairs around a kitchen table.
However, it's not just their environmental impact I admire. Sugarhigh Lovestoned speaks up for the legalization of weed, women's rights and Black causes. They also partner with Still We Rise, to raise money for various political organizations.
A company that's in the business of giving back? Sounds like one more reason to shop with them! Want to do some shopping of your own? Peruse their site at SugarhighLovestoned.com. Thank you for pot smoking!
---