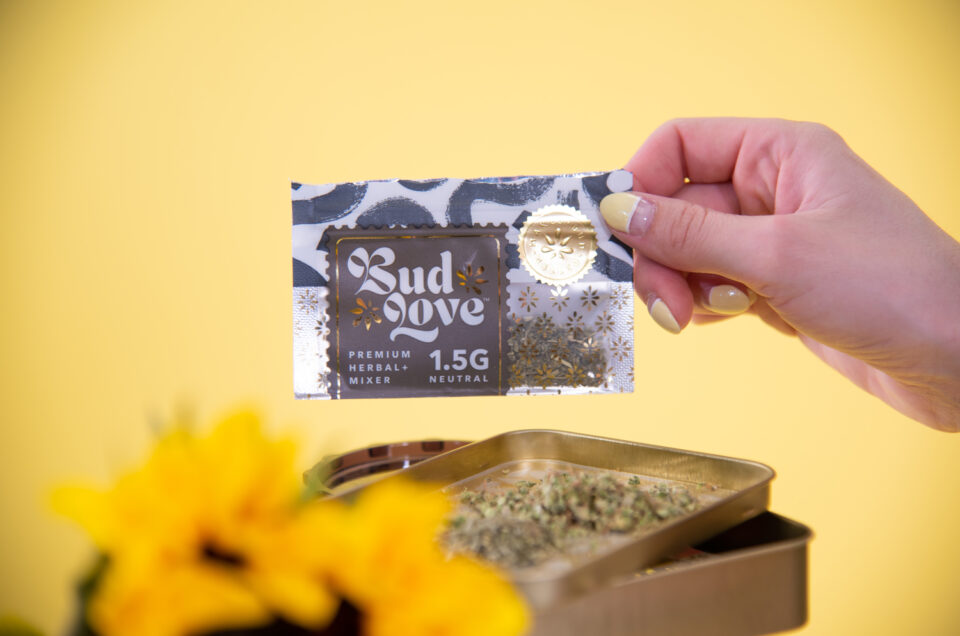 Bud Love makes bud better
Do you ever mix other herbs with your favorite flower? I love to create herbal blends with my cannabis consumption. The combination of terpenes not only gives your hit a unique flavor, it also provides a more calming high. So when Bud Love asked me to try their new herbal mixer, I couldn't wait to experience how it makes bud better.
Before I smoke anything, I need to know what's in it. Bud Love is made up of marshmallow leaf, which is an ancient medicinal herb, CBG and terpenes. There is no cannabis or nicotine in these blends and it is nothing like spice. To help you spark assured, all ingredients and finished products are lab tested. Customers can even check their package's certificate of analysis online for added peace of mind.