Smoking My Way through the 2010's with a Cannabis Decade Recap
I've barely begun typing, but already reminiscing on the last decade brings me to tears. If you told me ten years ago I'd be a successful cannabis business owner living in Seattle, I would've laughed. At that time I still smoked black market weed from friends who could get it. My oh my, how things change. So as we blaze into the roaring 2020's, I'm excited to do a cannabis decade recap highlighting the last ten years that brought me where I am today.
2010 started out smoke free. After all, I lived in China. Today I'm pretty gutsy about smoking around the world, but there's some countries I just won't risk. Prior to my move overseas I watched "Locked Up Abroad" and joked with friends I wouldn't fare well in Chinese prison. So for half of 2010 I remained cannabis free. Until I moved home in June 2010.
The rest of that year involved a ton of creativity, but only a little cannabis. The 2008 recession made finding entry level PR jobs almost impossible. I worked for my dad, lived in Tri-Cities, tried to figure out my next move and smoked on occasion because, you know, living at home.
During this time I also photographed my first plants. One of my girlfriends from college grew medically. I stayed with her several times throughout the grow cycle. I learned to clone, trim and unbeknownst to me, take bud shots. After one visit I showed my mom the plant photos and she thought they came from High Times. Maybe I'm on to something?
By March 2011, I accepted the first job which got me out of Tri-Cities. No joke, I moved to LA knowing I'd make about $1000 a month. Parents thought I'm crazy, and TBH I probably was, but everything happens for a reason. Well, almost everything.
The night before my big move I bought an eighth from one of my girlfriends. Obviously you need weed for a 24 hour road trip. I met up with one of my friends in the park for a goodbye smoke sesh. This is a bad idea if it's a) after dark and b) you live in a conservative down where cops love to meet their quota. My friend J.J. and I got busted rolling a blunt in the park. Cops put me in handcuffs as they radioed for backup. We watched as four cop cars and a drug dog showed up for two friends just trying to have one last smoke.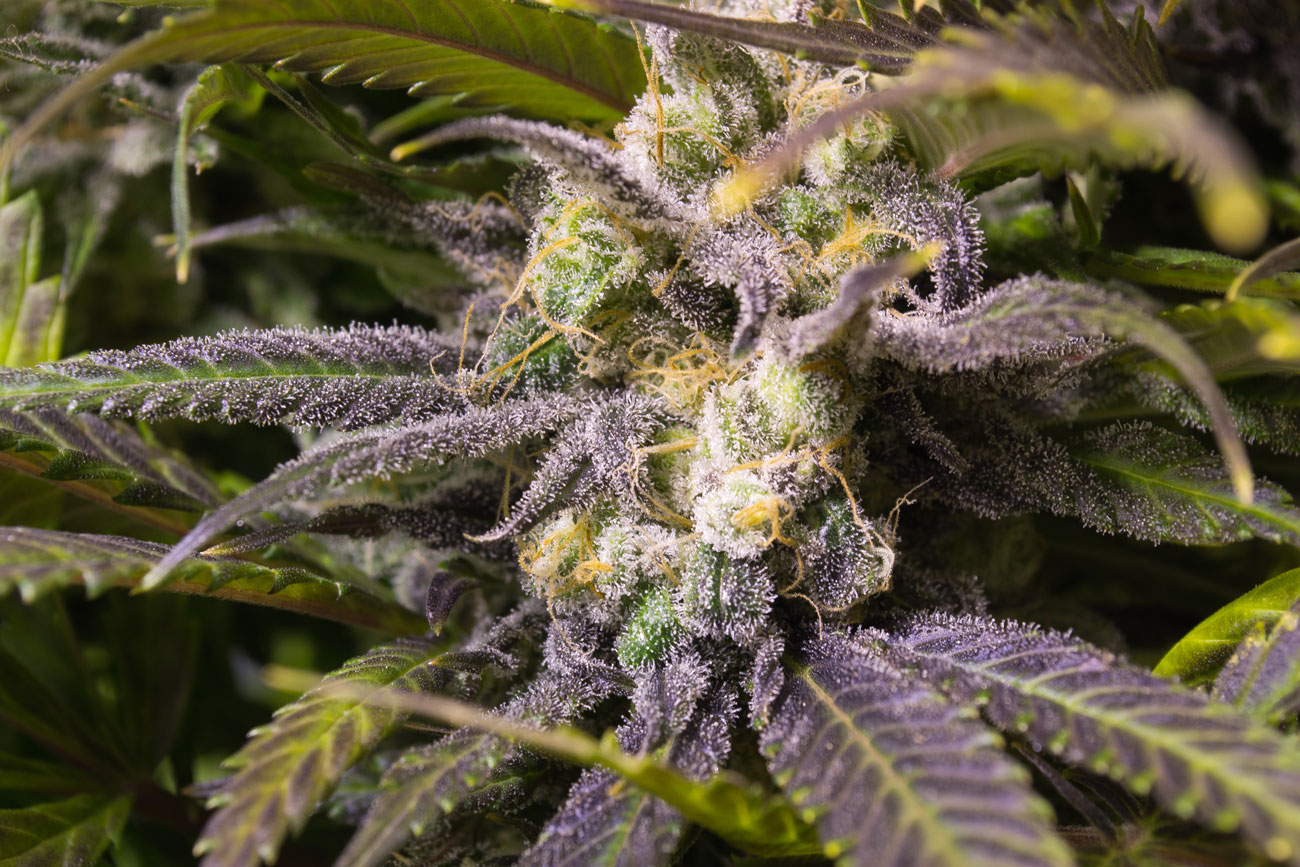 Those The Cali Trees
California is where I really connected with cannabis. I lived in Venice Beach from 2011 to 2013 and can still remember my first dispensary visit. I went to a tiny shop on the corner of Brooks and PCH. We looked at the jars, smelled the strains and as a new patient, got a free joint on Wednesdays. Is this even legal?
LA never felt like real life, but I loved it. I'd work 12 to 15 hour days at a marketing research agency then bike home on the Venice boardwalk, smoke a bowl and go for a run on the beach. I can distinctly remember this time in my life. It's where I first connected with cannabis beyond just "getting high."
Those runs on the beach led to meditation, prayer, goal setting and a refocus of energy. At times I remember being so baked running as fast as I can. I'd dodge tourists on the boardwalk and it felt almost like a video game, or better yet, a really good Nike commercial. I'd run all the way to the Venice Pier, and once there, would sprint as hard as possible to the end. I didn't know it at the time, but Mary Jane really is a performance enhancing drug.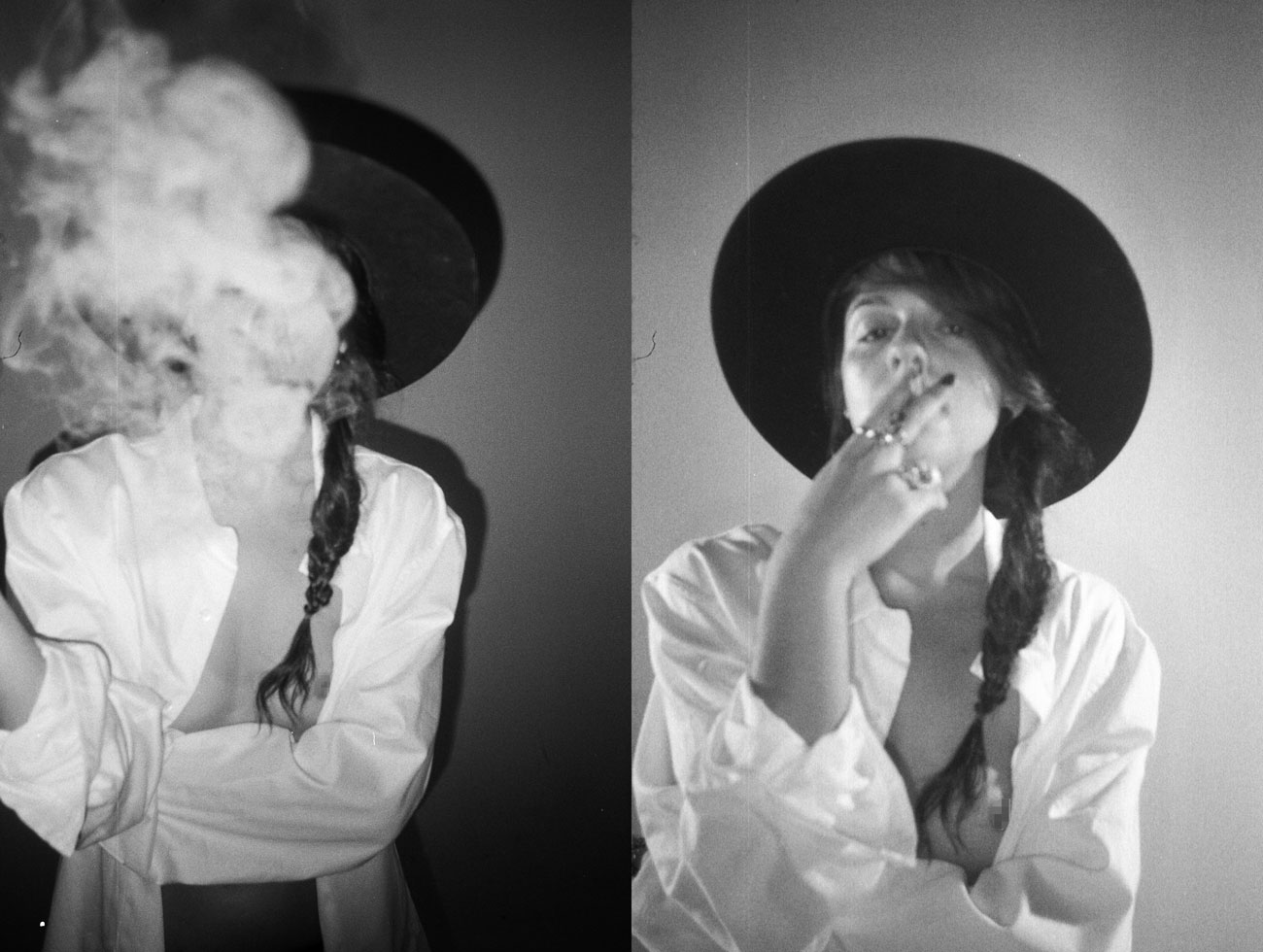 Pot, Politics and Pictures
In 2013 I moved from Venice Beach to West LA. The dispensary visits subsided. I started my political nonprofit to educate millennials about the national debt, but even activists need to kick back once in a while.
One of my most vivid memories during my early political days came at the Young Americans for Liberty conference in D.C. In early February and absolutely freezing weather, a group of young Libertarians huddled outside our hotel to smoke a joint. I still remember the circle of approximately ten people trying to hit a joint in sub-zero temperatures. Maybe I don't need to fear my cannabis consumption to enter politics?
While my political advocacy kicked off, I still couldn't turn down a camera opportunity. During my LA days I met the best group of Brazilian guys who truly felt like a family. As a bunch of fellow creatives, and 420 friendly themselves, they loved to shoot content with cannabis. It's at this time I started taking photos with weed, unaware anything could come of it.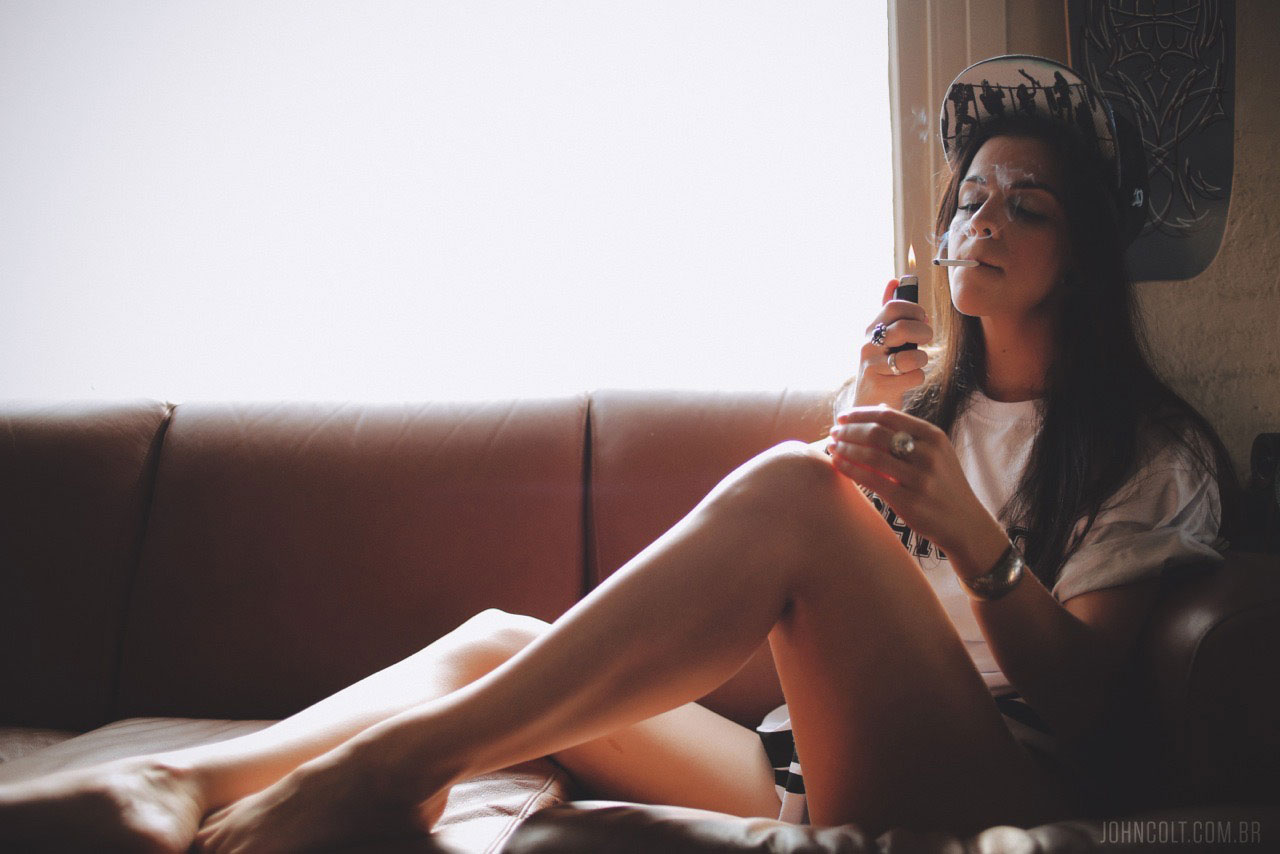 If You Know Anyone in Weed Who Can Make Me a Better Offer
By spring of 2015, I found myself at a career crossroads. My nonprofit, A Generation Empowered, started to gain traction. My investor planned to fund other projects so I looked at moving to D.C. I jokingly told a friend who transitioned her medical grow to i502, "I'm moving to D.C. in a month, unless you know anyone in the cannabis industry who can make me a better offer."
Make me a better offer she did. Less than a week after that call I'd made up my mind. I'm moving back to Washington to work in weed. Almost all my friends and family suggested I move to D.C. to pursue my passion for politics. However, my dad said otherwise. "Pot is a growing industry," he said, "not to mention it's recession proof."
The owner offered me a sales and marketing position, as the company felt my lifestyle photography meshed well with their brand. I arrived back in Seattle on April 1, 2015 ready to kick of a career in cannabis. I had no idea what lie ahead.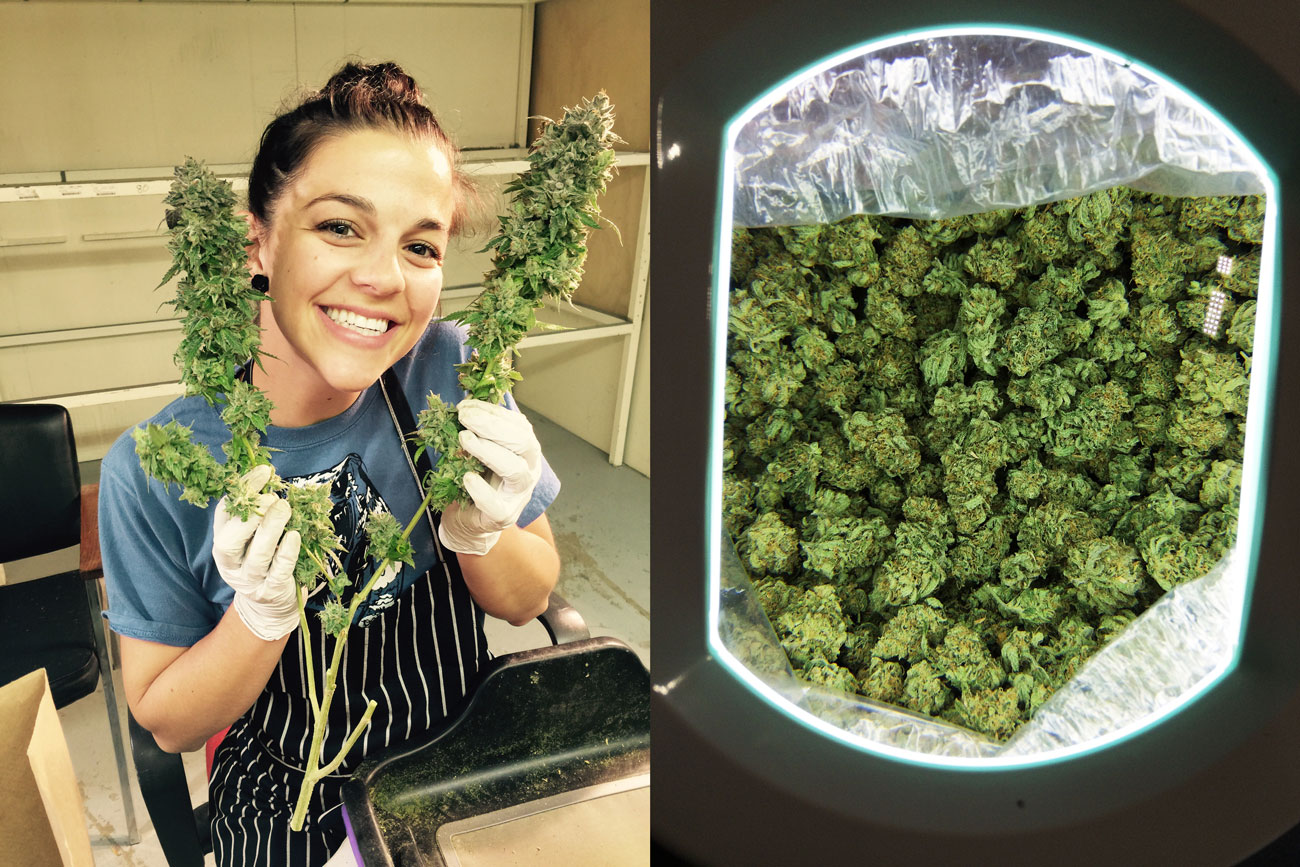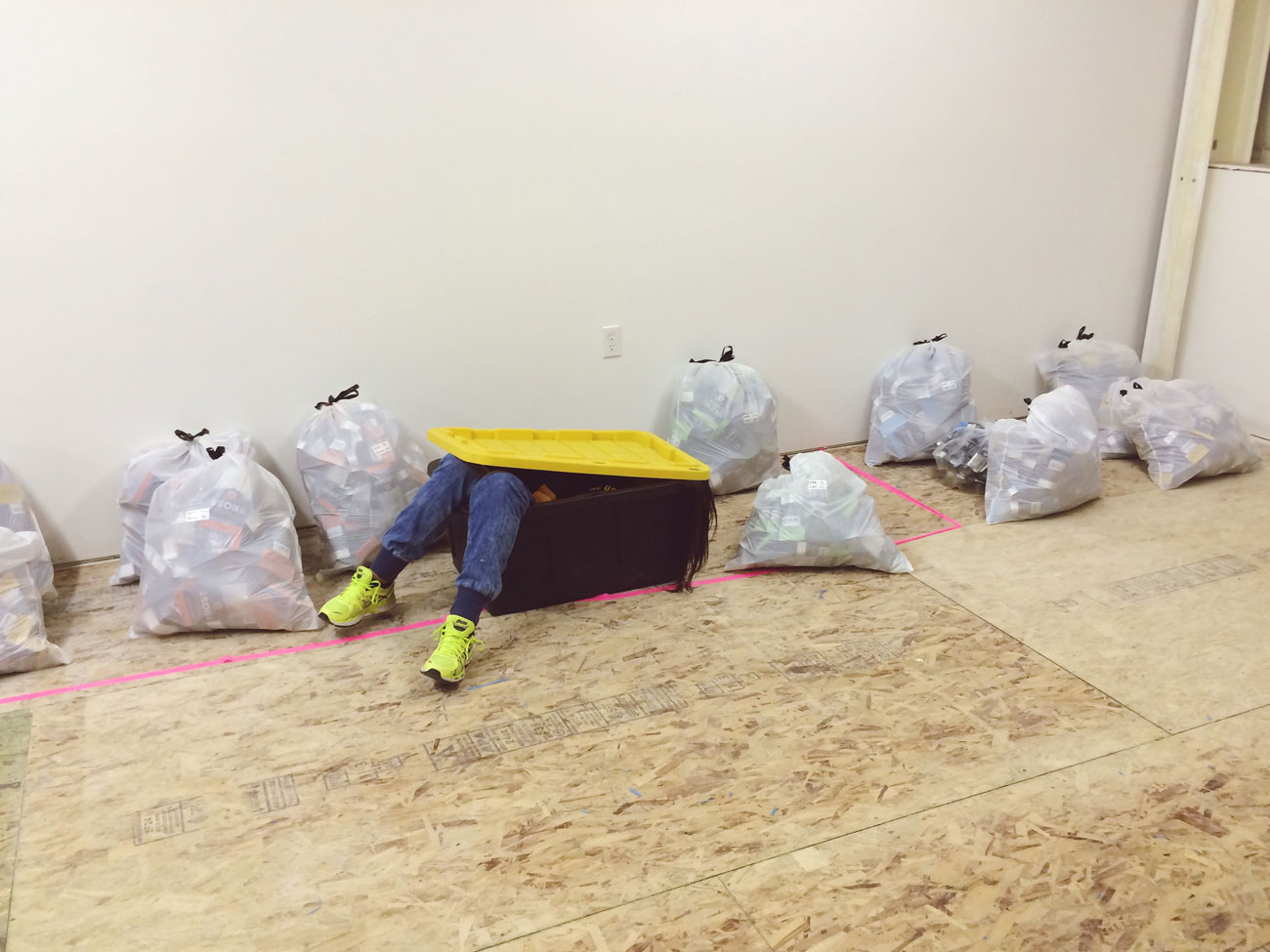 Life and Growth
If there's one thing I've learned about weed, it's to expect the unexpected. Things don't always go as planned. This job opportunity is no exception. The "work remote" marketing position offered soon morphed into a 45-minute one-way commute to work in a windowless garden for a company that might not make it. Luckily we had a core team of employees to lean on, learn from, smoke it out and grow together.
Even with the uncertainly, my career started to grow. I found myself nominated, and voted, DOPE Magazine's Photographer of the Year. I also started to create cannabis lifestyle imagery that performed surprisingly well. Either way, after eight months, our team started to transition out and I found myself working for my first cannabis agency.
Grassworks Digital provided marketing and content creation to cannabis producers, processors and retailers. This is where I really honed in my web and digital skills. It's also where I launched Cannabess.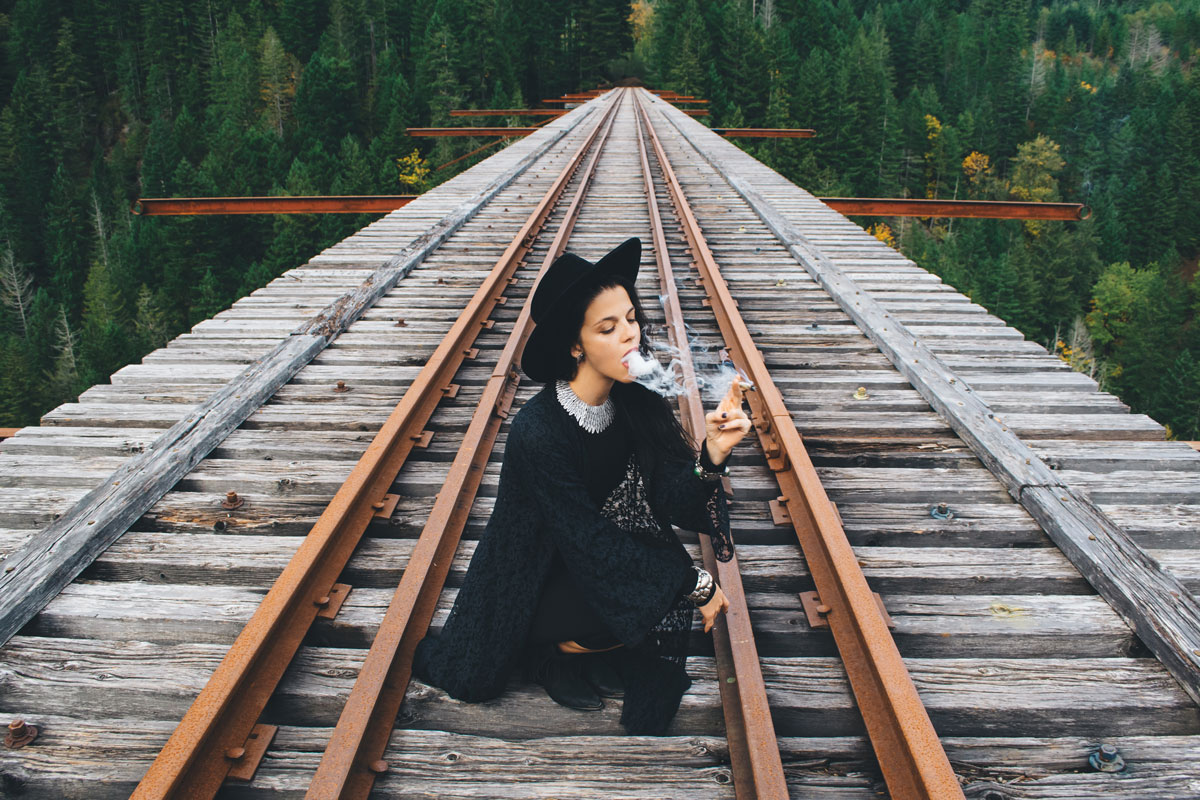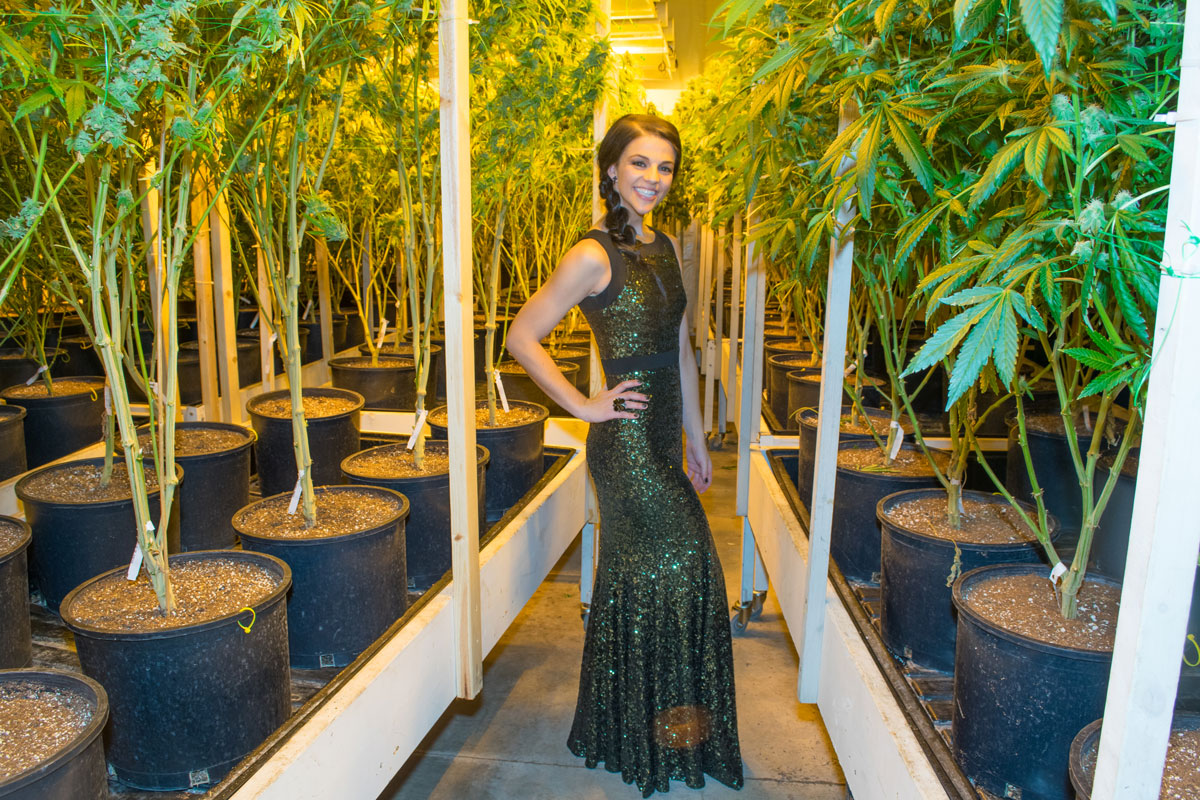 Do People Call you Cannabess?
In February 2016 I went to LA. Never one to pass up potential connections, I found myself swiping on Tinder. I almost swiped left, but the gentleman in question worked in weed and also held an MBA from Harvard. If anything, this could be a good business connection. Right?
Our date started out feeling a more like a job interview. We met at this guy's office overlooking the ocean. I walked in and saw walls covered with cannabis magazines. He started to roll up a joint of Strawberry Cough. We talked about work and I mentioned looking to differentiate my cannabis photography from everything else I shoot. He said, "Do people call you Cannabess?" I replied, "No, but they're about to!"
It's this moment I saw a tipping point in my career. I started @imcannabess almost immediately after and couldn't believe the engagement. I'd hardly seen personal posts surpass 300 likes, but my nug shots beat that no problem. Maybe I'm on to something?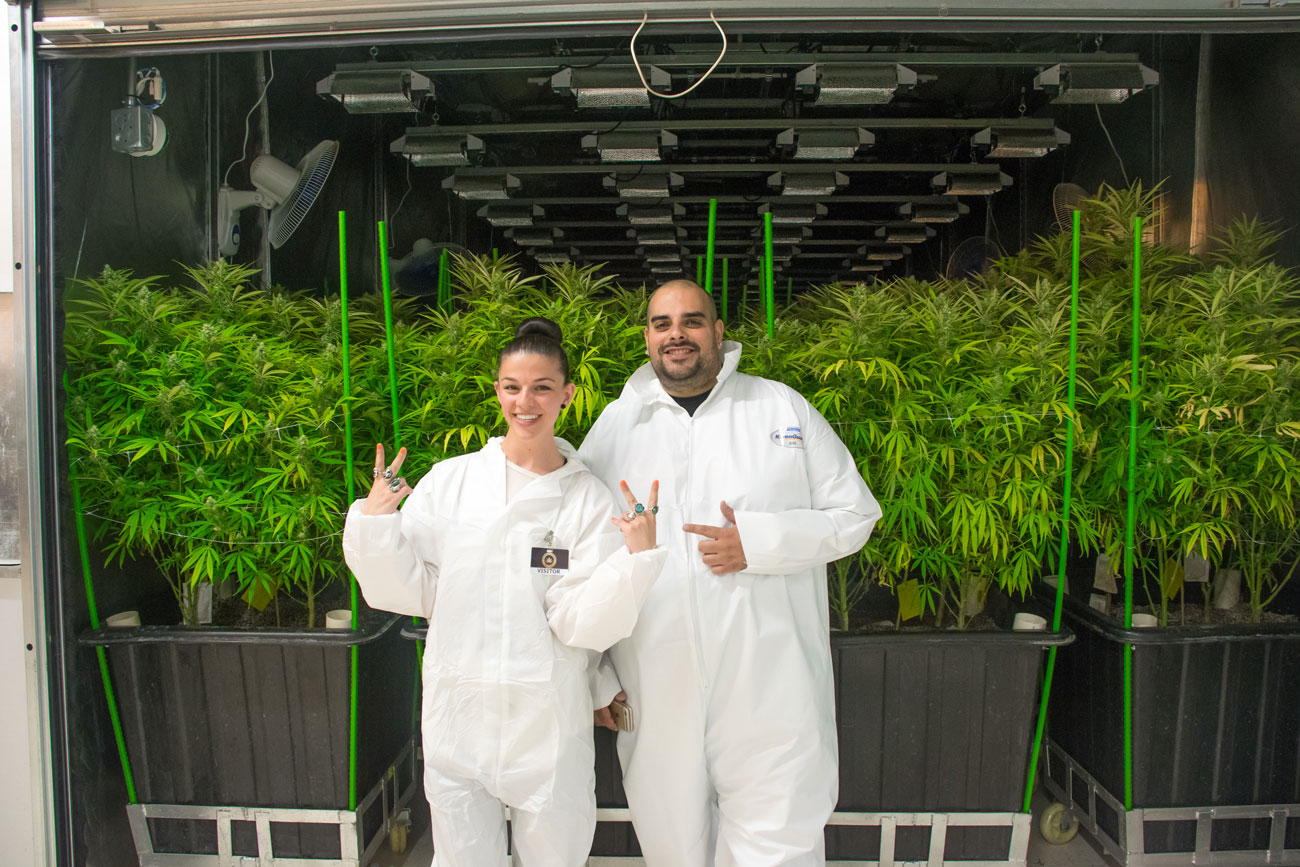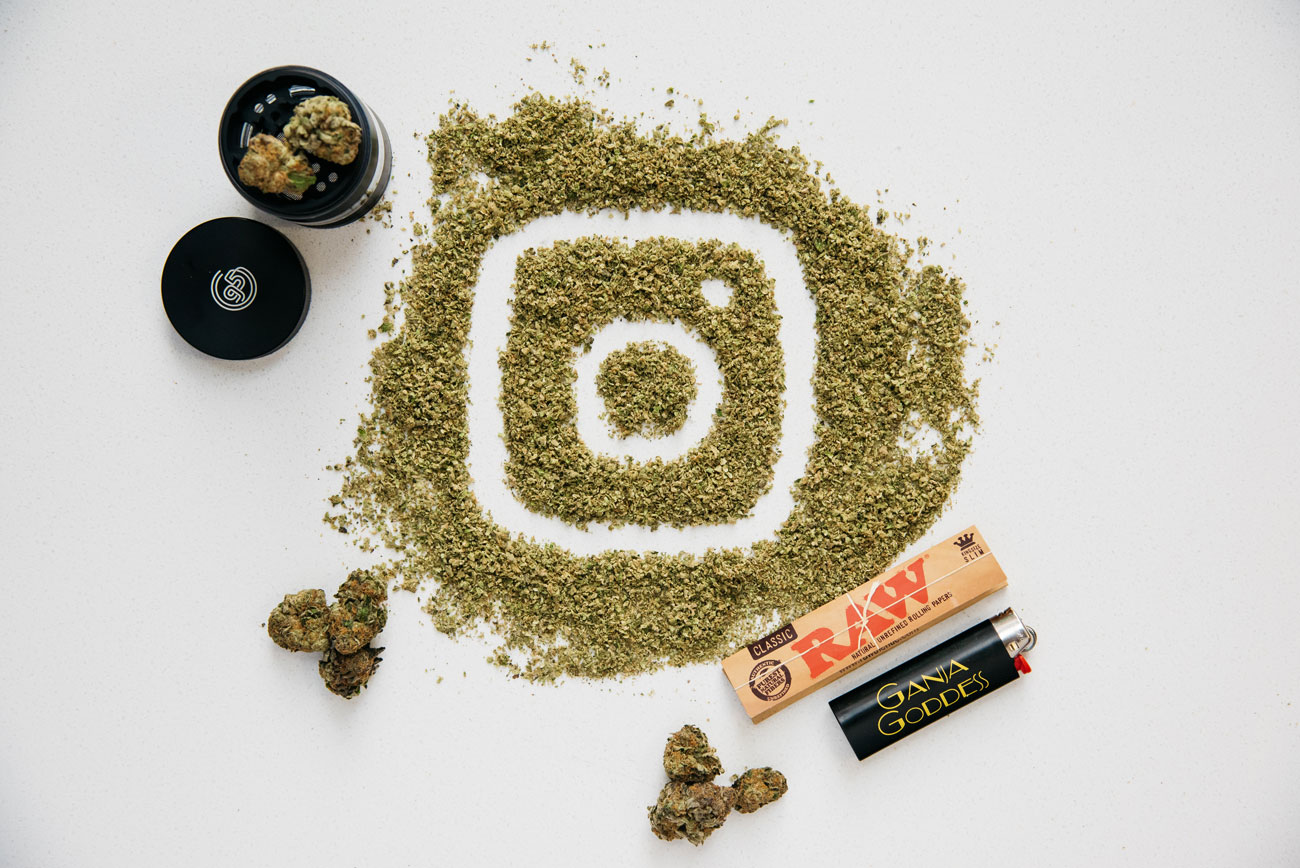 Taking the Next Step
Over the next two years I'd grow my channel to an audience of almost 75K. I built this website and began to blog. I started to get sponsored content opportunities marketing brands on my channel. While I loved to create content, something still felt missing. I felt beholden to my employers and as my channel grew, found it even more imperative I align myself with companies who share my morals, values and beliefs.
In November 2017, I worked for a very corporate cannabis company. You know the type. They publish press releases to brag about the millions invested but their product is garbage, management doesn't smoke and for being a bunch of Ivy League Chads, they never could scrap up a marketing budget.
Around the end of my contract (because they kept me on freelance and kept renewing) I'd woken up to their high roller ways. I overheard the CMO talking to the Head of Legal about how to sell product which tested positive for mold. Our CMO suggested "baking it" to remove the mold while legal assumed "when you smoke it, it combusts so kills the mold."
What in the actual fuck am I hearing?
Never one to hold her tongue, I sent an email to both men (of course) clarifying what I'd heard. The CMO confirmed I heard correct, and reiterated he'd ben told this is an acceptable solution to the problem. I asked if either men would eat moldy cheese cooked in an oven. Legal sent a very legal reply to cover his ass but the damage had been done. I mentally checked out.
Maybe a week or few after this encounter I received words of wisdom from a fellow boss babe in this industry — Bethany from Falcanna. She talked to me about the importance of owning my own company, putting financial freedom into my own hands and how to navigate the complex world of applying for a business license. Long story short, she helped me get Blaise Creative going and I couldn't be more grateful.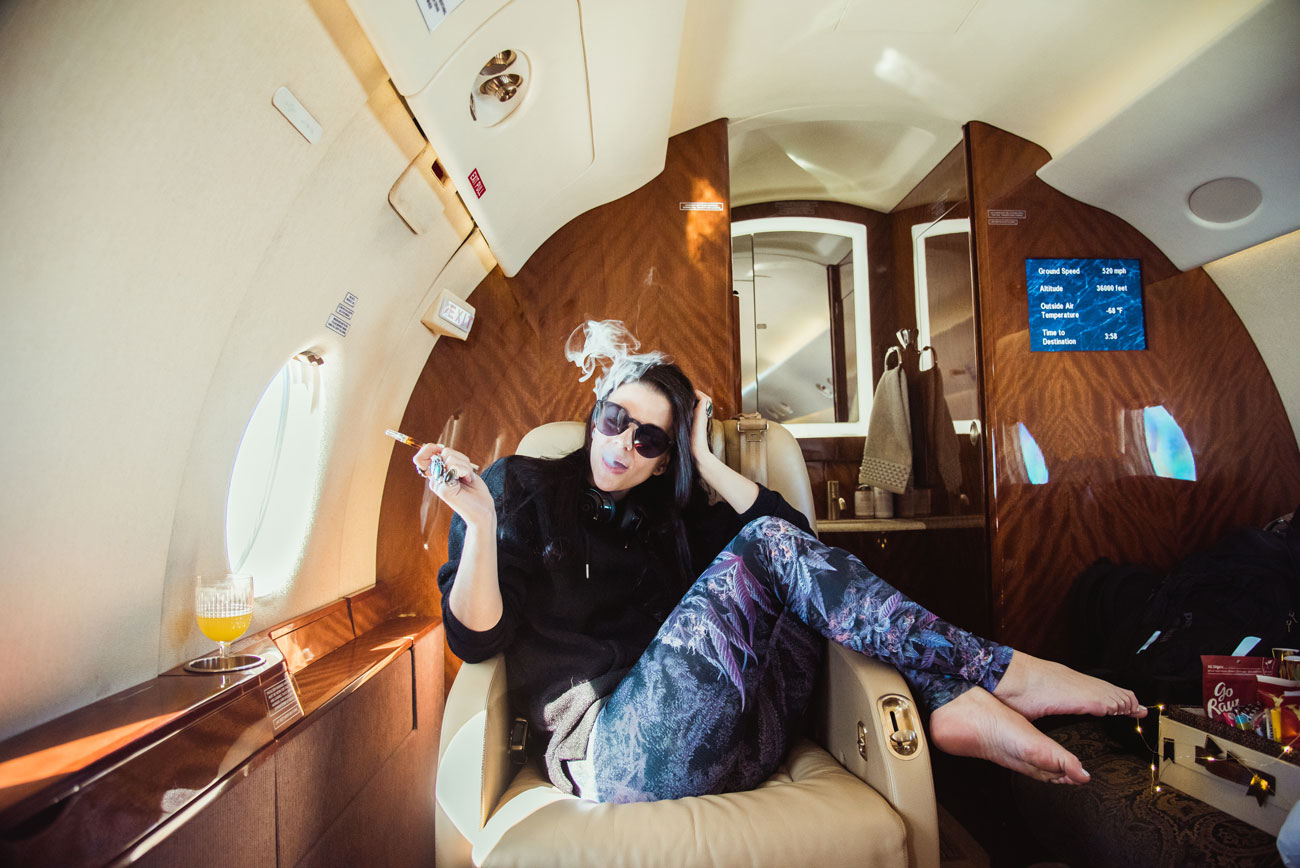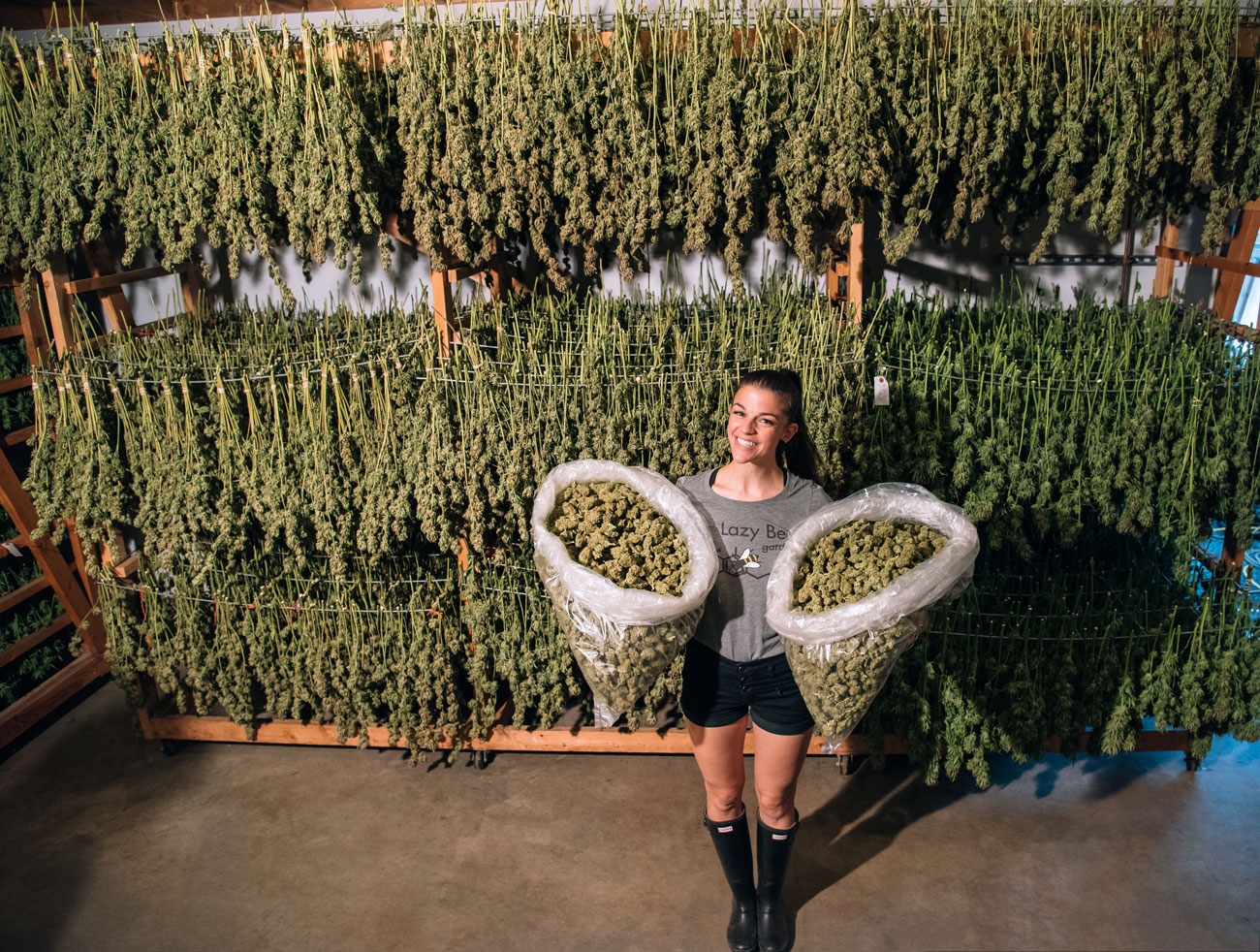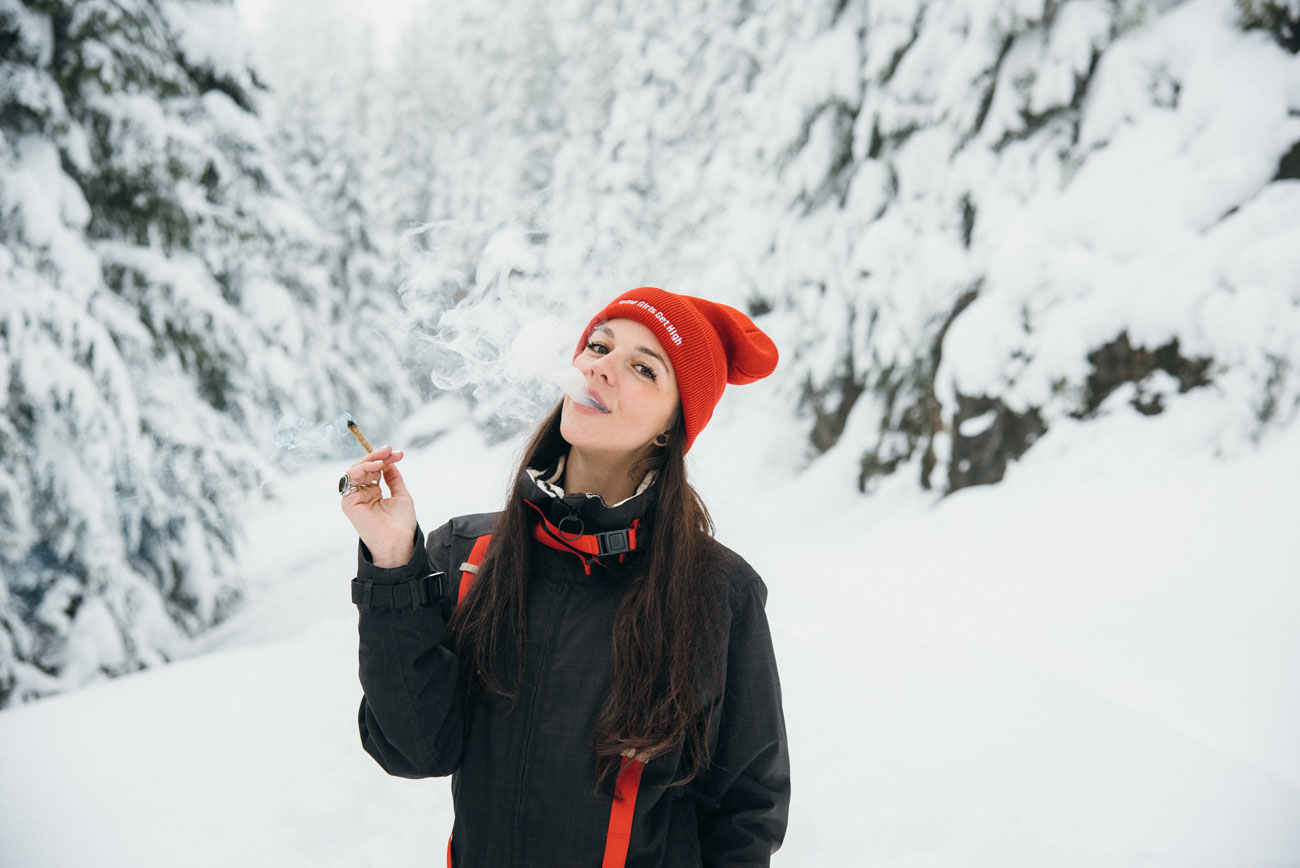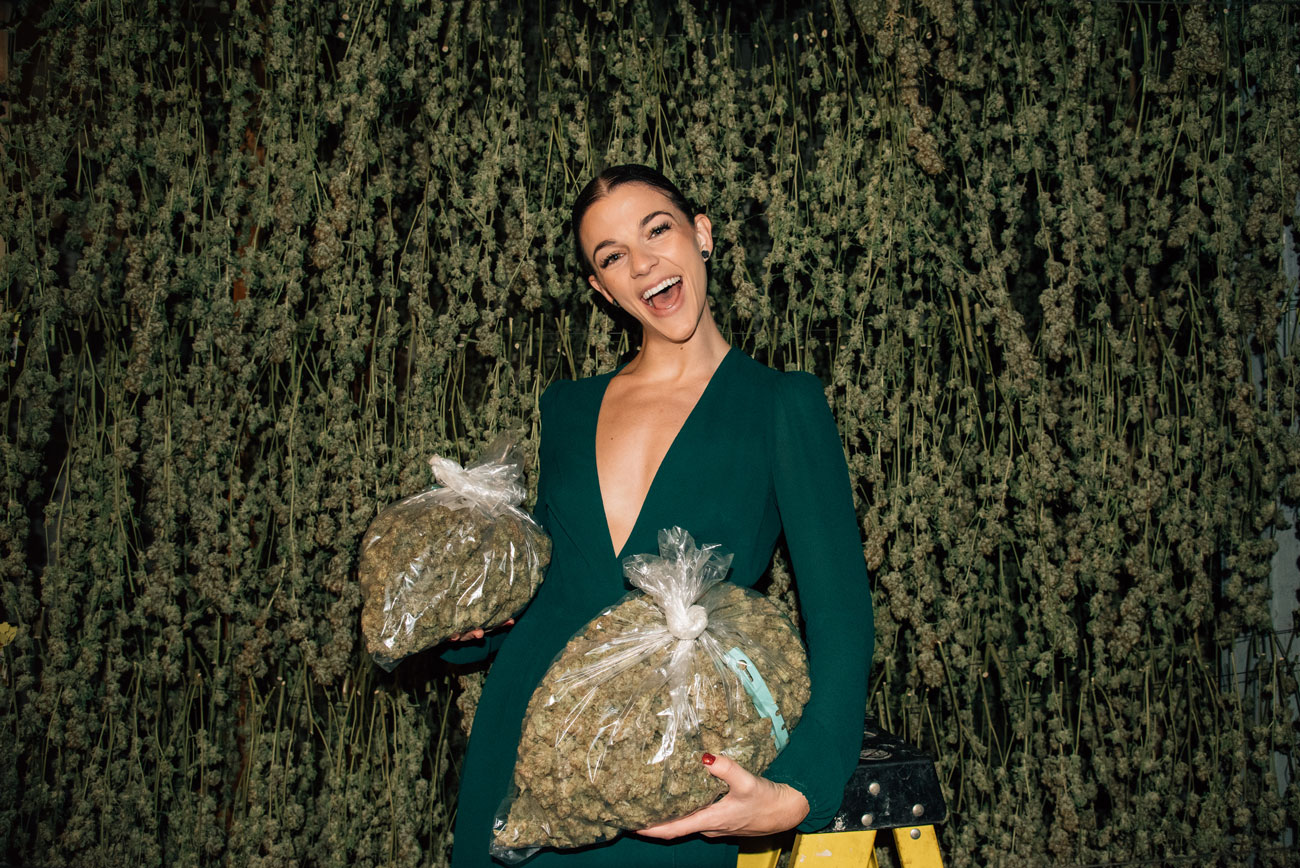 Business Ownership and Instagram Battles
2018 marked my first full year of a business ownership. Blaise Creative took on its first few clients and my Cannabess account kept growing. Content continued despite knowing how unstable Instagram can be.
Then it happened. One morning I woke up to find my page deactivated. How could this be? I've played by the vague rules, not pushed sales and kept content PG-13. How can this happen?
I filed multiple deactivations, wrote my now most-read blog and started speaking with Press contacts. Everyone wanted to know what's going on and moreover, if my account isn't safe, is anyones?
What started out as one deactivation soon turned into an emotional rollercoaster of deactivations, reactivations and no communication whatsoever from Instagram. I truly didn't know if it was my account, a group of people reporting my page or an IG insider who kept taking me down. I saw thousands of dollars in sponsored content revenue frozen as I couldn't complete campaigns. Then things got even worse.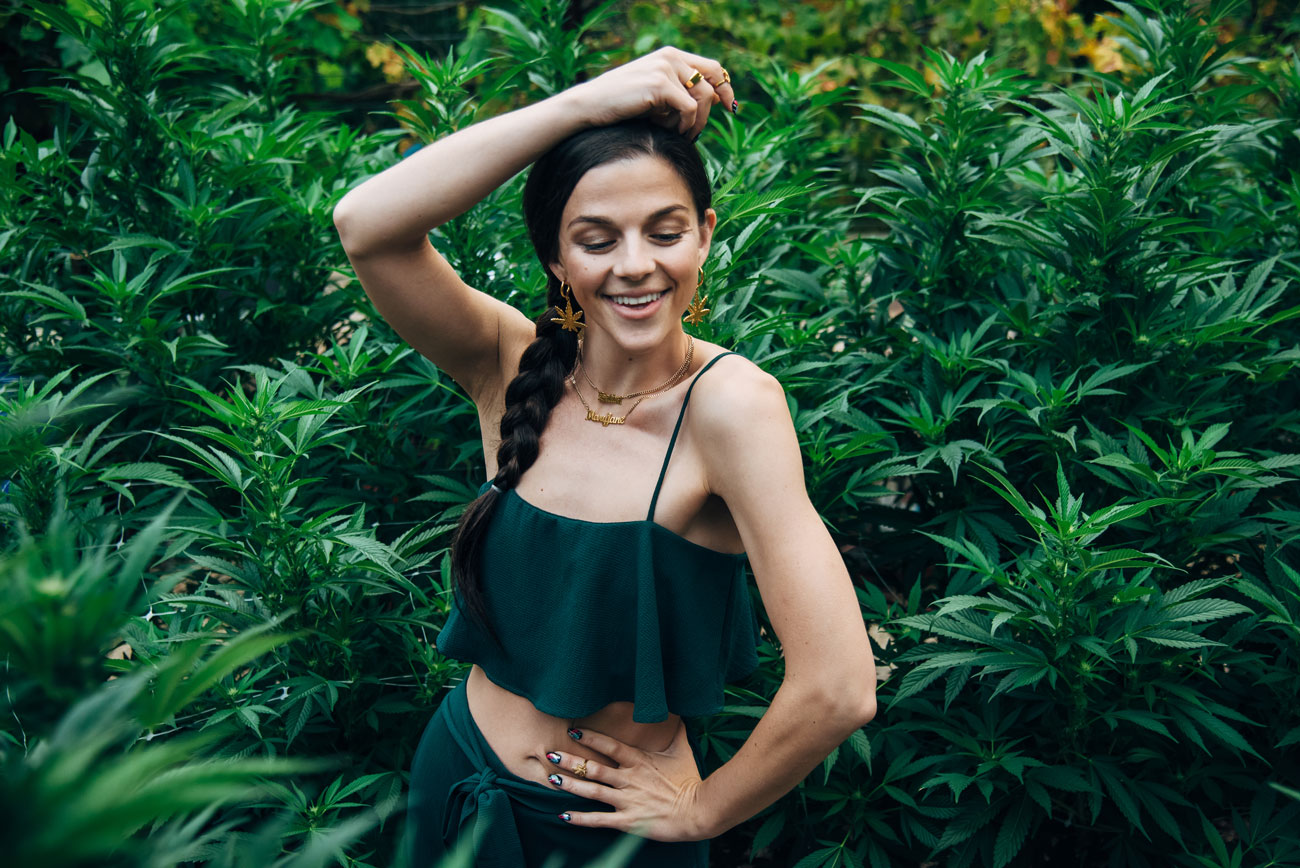 Being Bullied By Women in Weed
It's bad enough to have your Instagram account deactivated at 95K followers, so what could make things even worse? Bullying. In 2018, and even through 2019, I found myself harassed, bullied and belittled by so-called "tolerant" women in weed.
One woman decided to launch a crusade against me for my perceived Conservative views. No matter how I tried to communicate with her, or even agree to disagree, the harassment only escalated. I watched as multiple women I worked with or admired jumped on board the clout wagon.
Being bullied is nothing new, as I'd dealt with it a couple years prior from another female in this space. However, the group harassment took things to the next level. I found myself depressed, unmotivated, uninspired, doubting my work and looking for careers outside the industry. I assumed 2019 would be the year I said peace out to pot.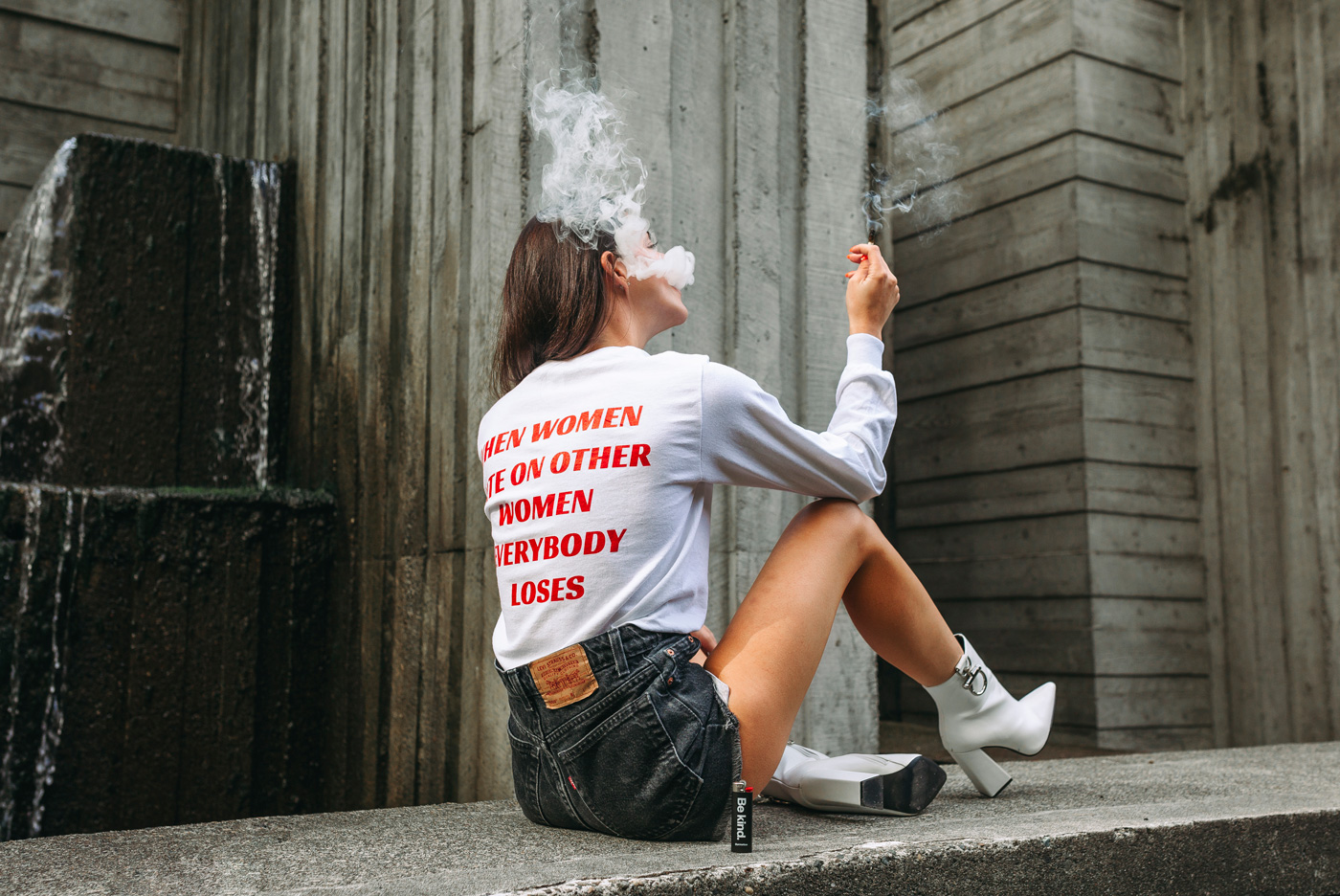 I'm Baaaaaaack
Not more than a week into 2019, the universe delivered a gift. After nine Instagram deactivations, it appeared my page came back for good. I completed campaigns simmering on the deactivated back burner since September, but still felt apprehensive.
Instagram never explained why my account got taken down. I still feared logging in and finding my page deleted. As a result, it made me apprehensive to focus on Cannabess content. Instead I worked to build my agency and brainstorm what's coming next.
I still felt uninspired, alone and uncertain about the road ahead. At times I would go weeks without posting. Between deactivations and an algorithm change, I felt mentally exhausted at the thought of even posting to Instagram.
Something changed this summer though. I started to speak out about my beliefs. I connected with local Libertarians and cut ties with people I'd seen subtly engage with the harassing posts. With some apprehension, I even spoke out about my experience being bullied by women in this space. As I started to speak out, I realized I wasn't alone. I also realized a lot of other people saw the bullying and didn't agree with it either. I guess building your brand on shit talking isn't a viable long-term strategy!
By Q4, I felt I got my groove back. I began creating content again that felt like me, hired creatives to expand my team and stopped giving a fuck about people projecting their own unhappiness on my political beliefs. The cloud lingering over my life the last 18 months finally cleared up and I found myself ready to rock another decade.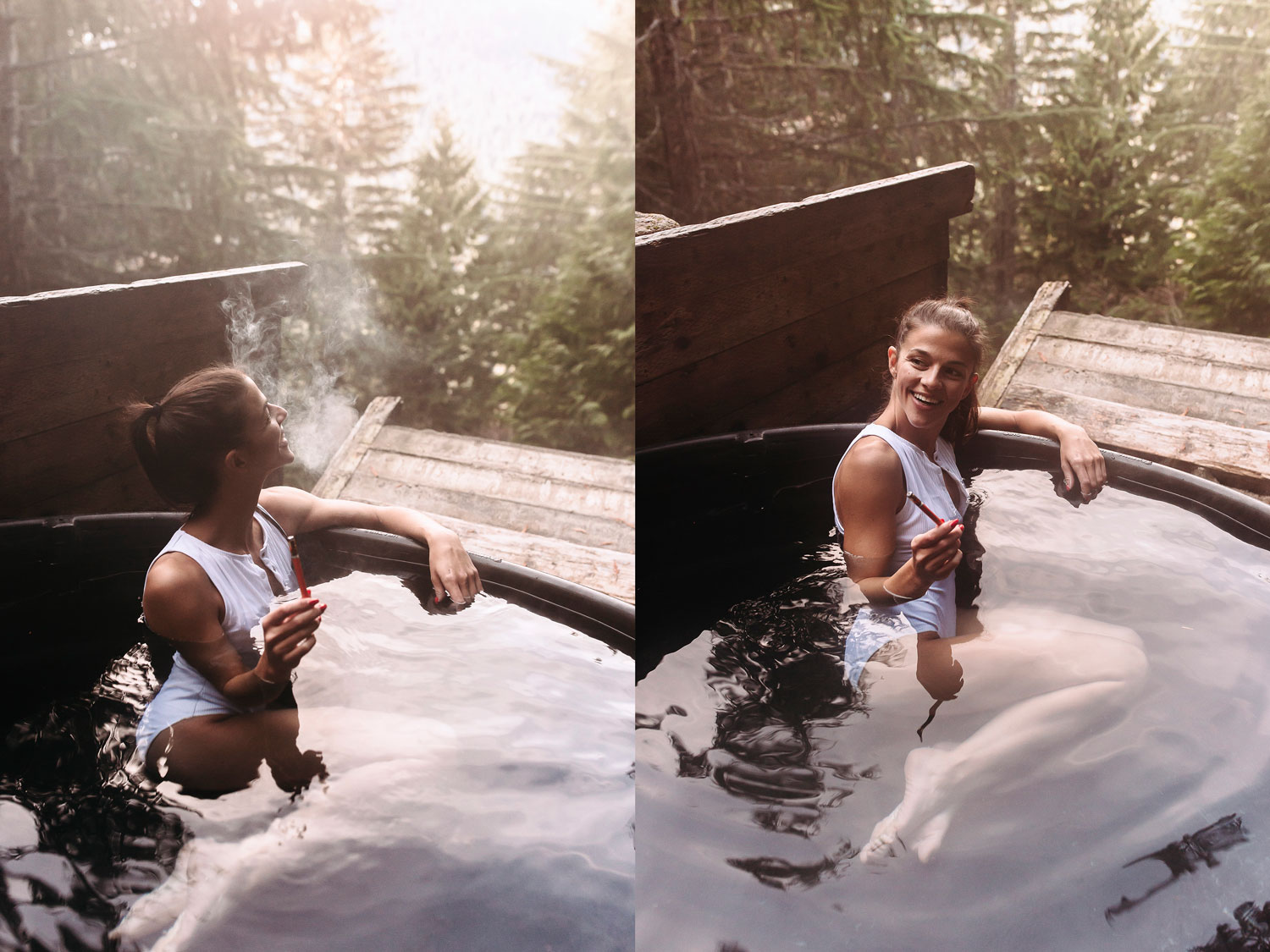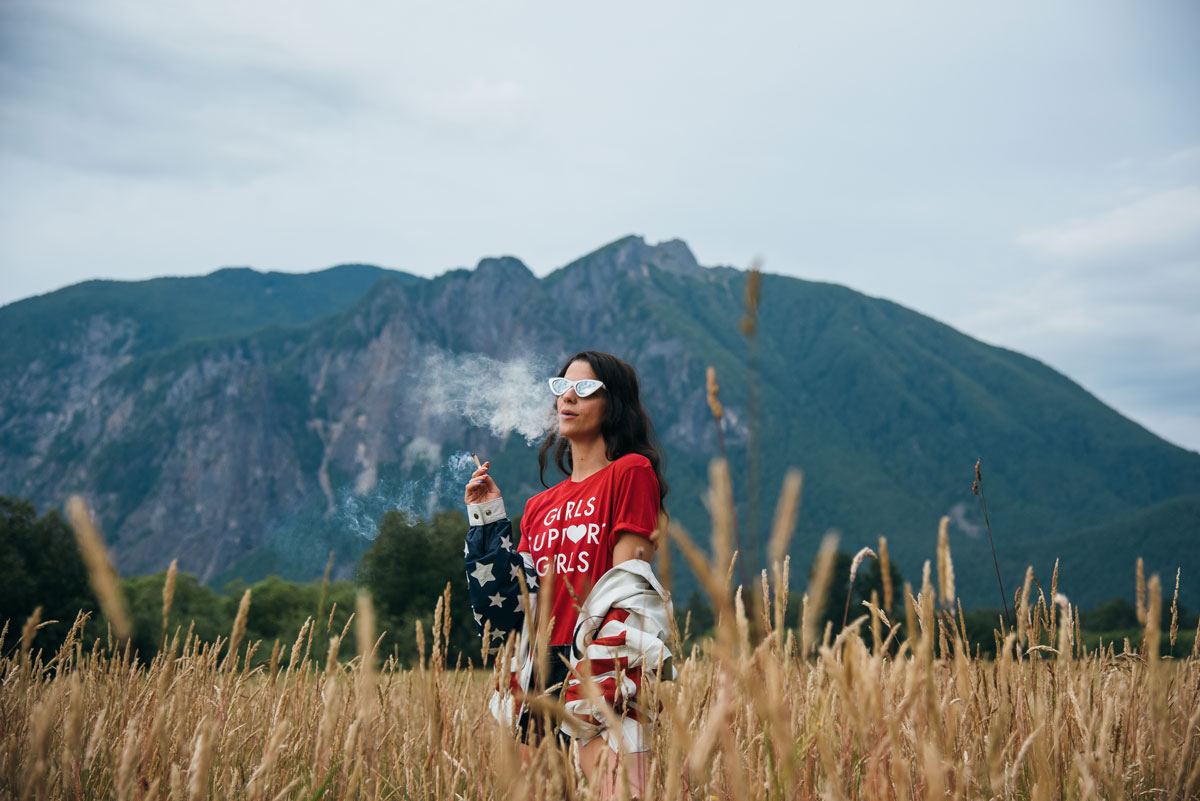 What's Next?
I can't even fathom what the next decade will bring. I've set some goals and I intend to crush them. Expect a return to politics, more educational content (you know I'm a fiscal nerd) and creative ideas across the globe. The 2020's are about to be roaring and my Bess(t) is yet to come!
What do you think my next cannabis decade recap will look like? Will I be writing it from Congress or the White House!?
---
---
You might also like
---