Take a Peek Inside Aeriz, an Arizona Cannabis Grow
On a recent Phoenix trip I got an opportunity to visit Aeriz, an aeroponic indoor cannabis grow. However this isn't just any indoor grow, and it certainly isn't just any tour host. Aeriz marks my first Arizona grow tour, and I can't wait to tell you all about it.
Before I delve into tour details, let me share some backstory. Social media is an amazing place. I've known people online for years and never met. Yet it's awesome to support their work and see channels grow. My Aeriz tour guide Jason, also known as @hip2thecrop, is one of those people. A great grower, talented photographer and #PlantsOverPills advocate, I feel so fortunate to tour this facility with a longtime cannabis creative.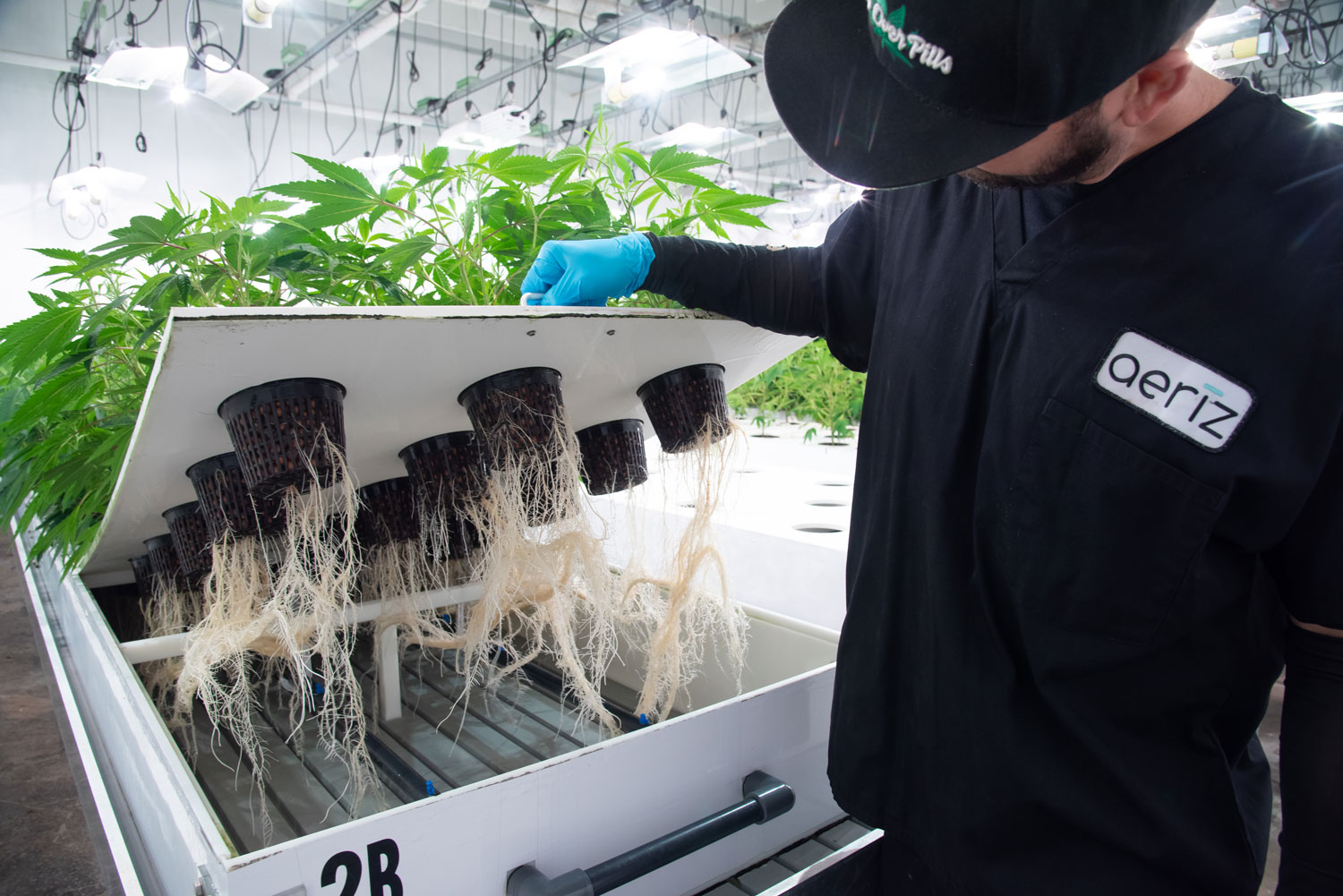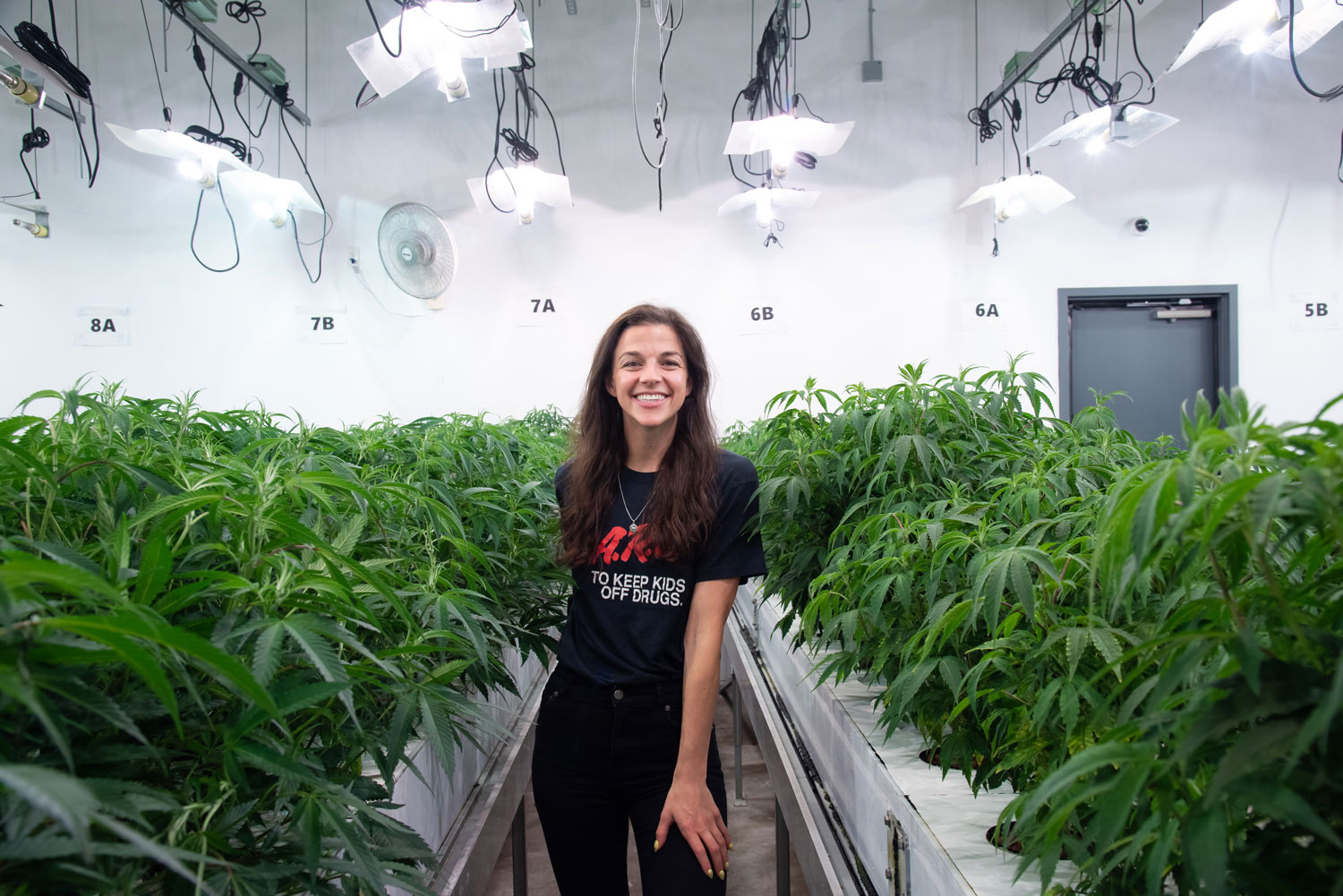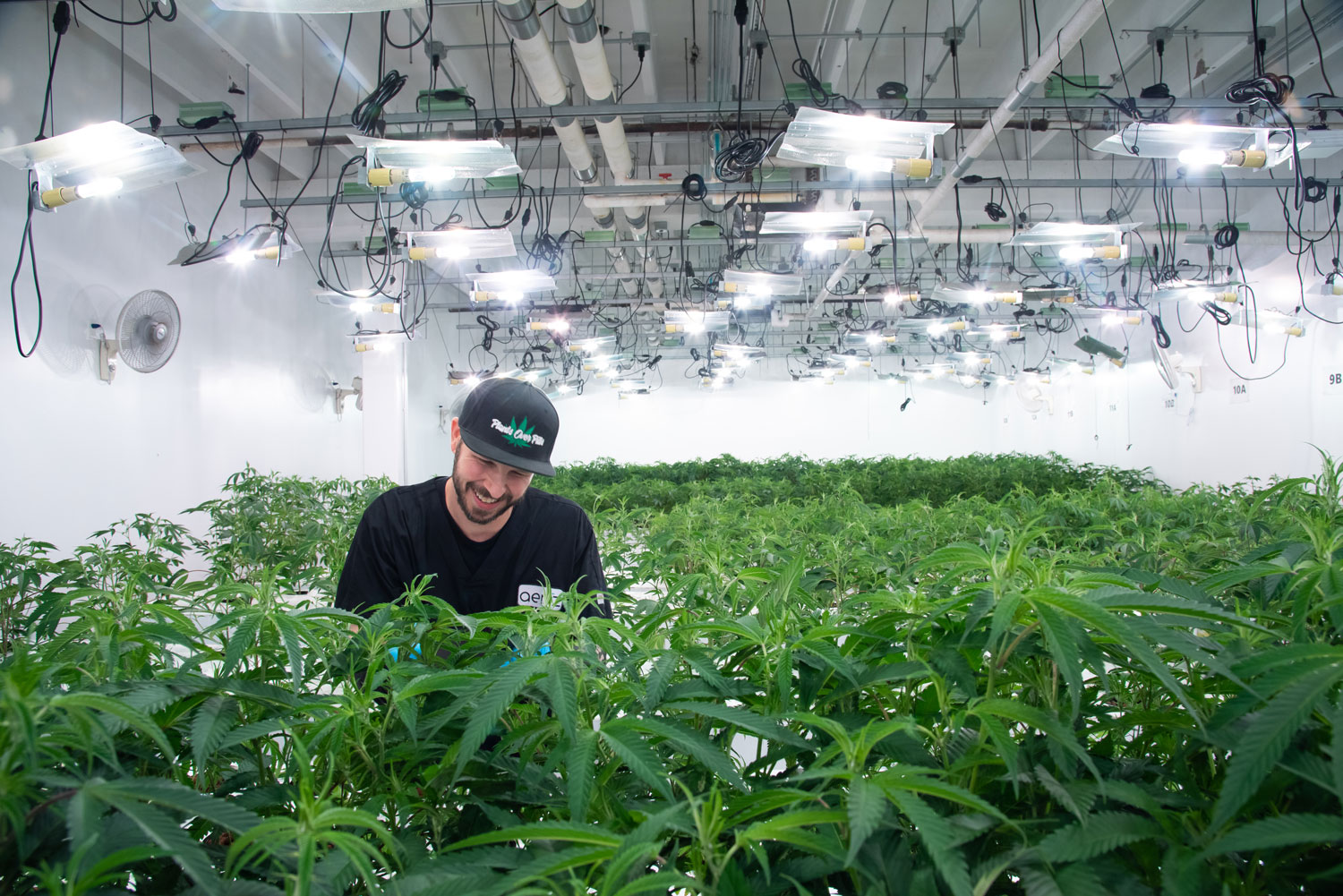 The Largest Aeroponic Cannabis Cultivator in the World
The first thing I notice about the facility is its size. Seriously, this place is massive. It's no surprise Jason mobs around on a hover board. At 70,000 square feet, this state-of-the art facility makes Aeriz the largest aeroponic cannabis cultivator in the world.
The next thing I notice about Aeriz is the cleanliness. We pass row after row of water buckets and lines. They are spotless. It takes quite a team to maintain an operation of this magnitude.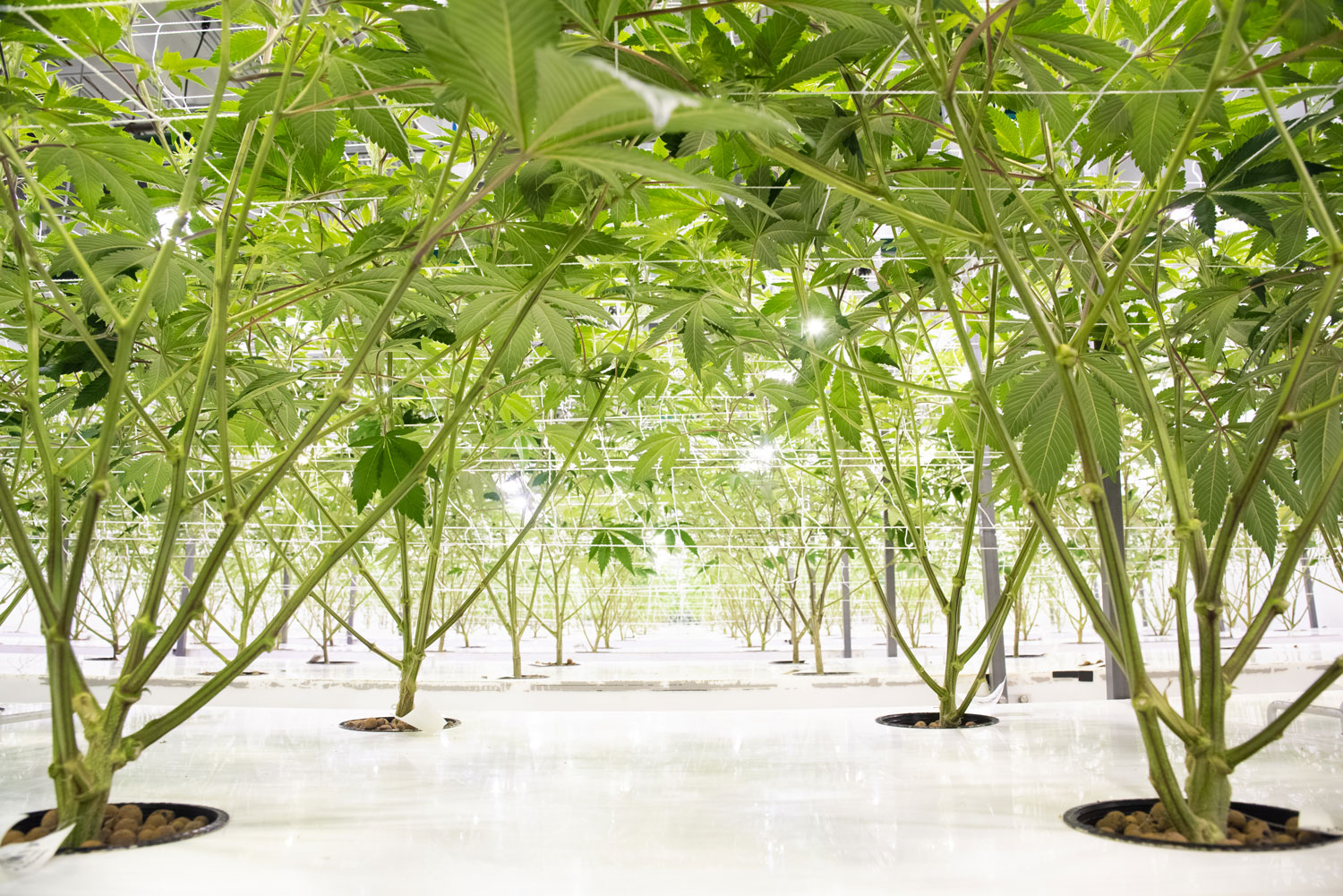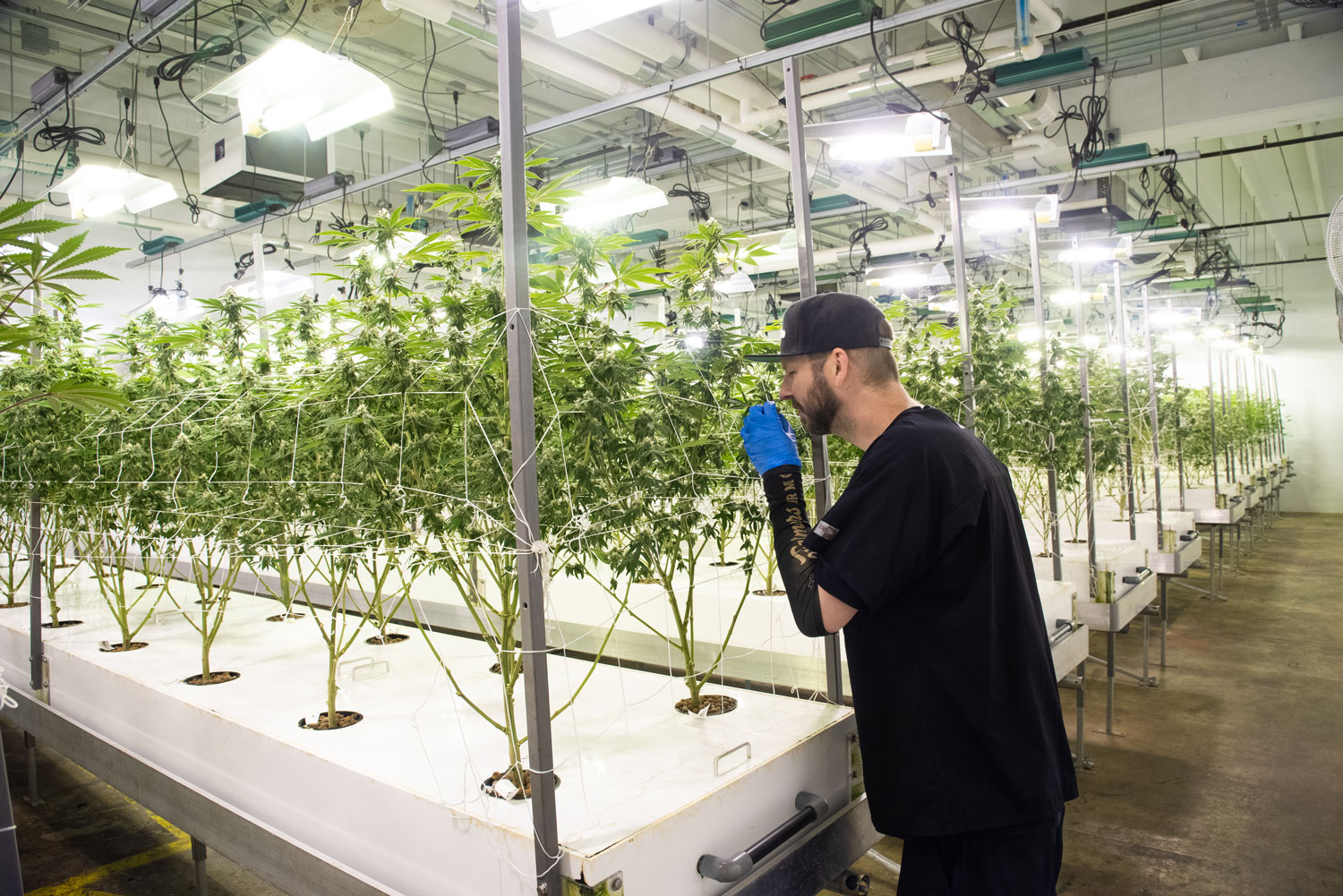 Rooted in love for the planet
Our tour starts with plants in veg. I've never seen an aeroponic setup like this and it's fascinating. Plants are grown in reusable clay beads instead of soil. Water and nutrients are recycled in a closed-loop system. This results in lower waste for a more eco-friendly grow process.
As we move to bloom, it's apparent the team loves these plants. They are pruned to perfection. Row after row is meticulous. The attention to detail is evident, especially when we see plants on the brink of harvest.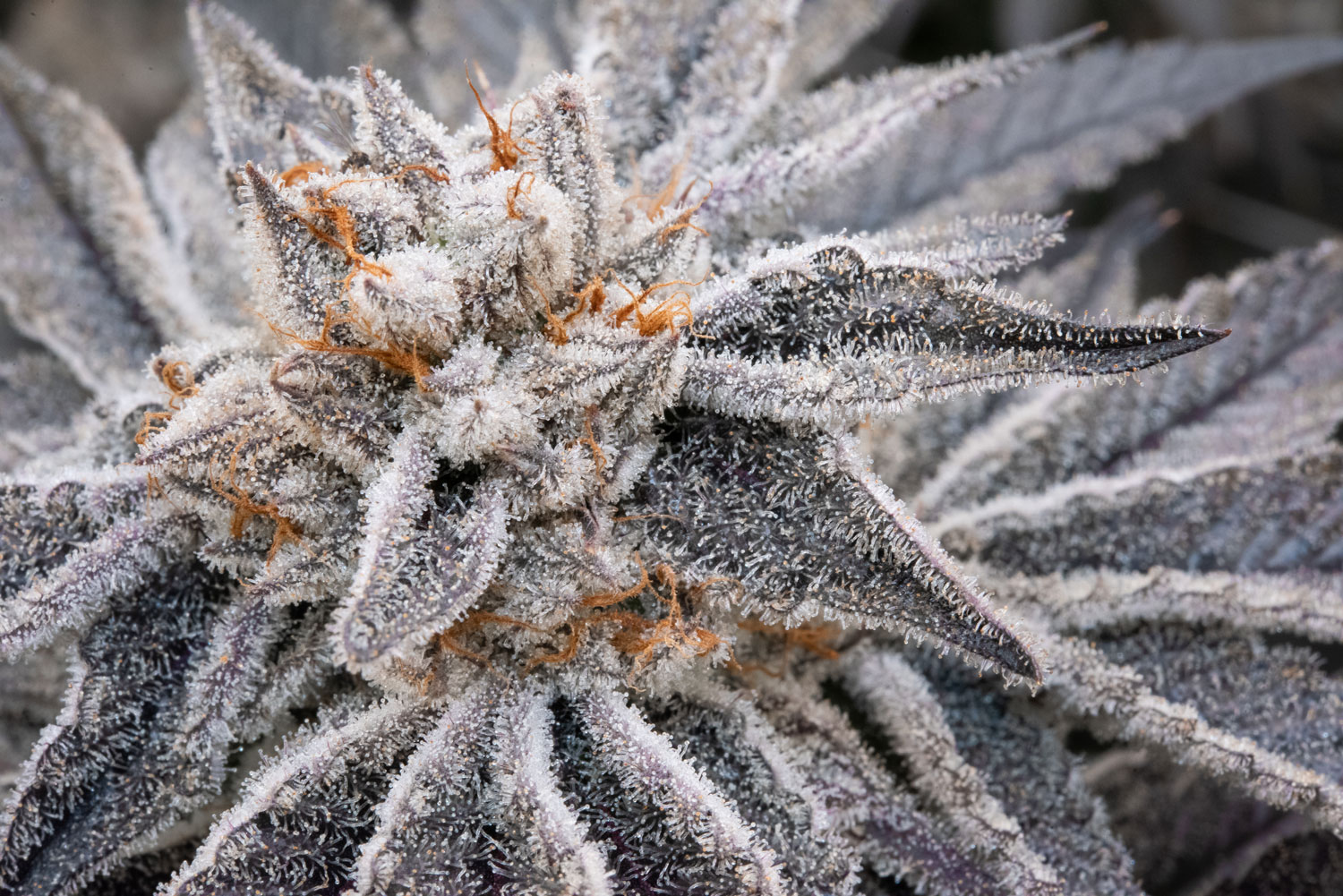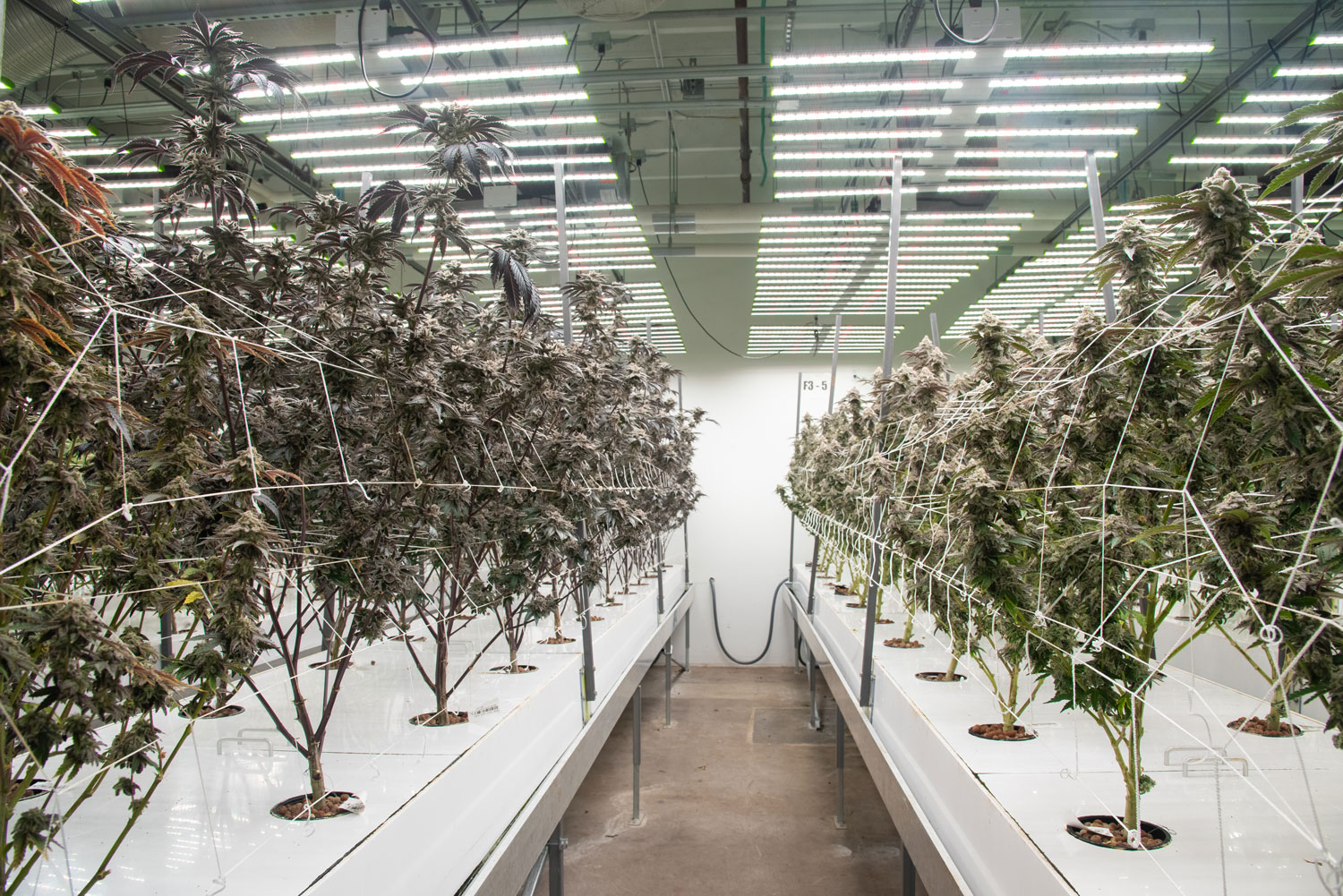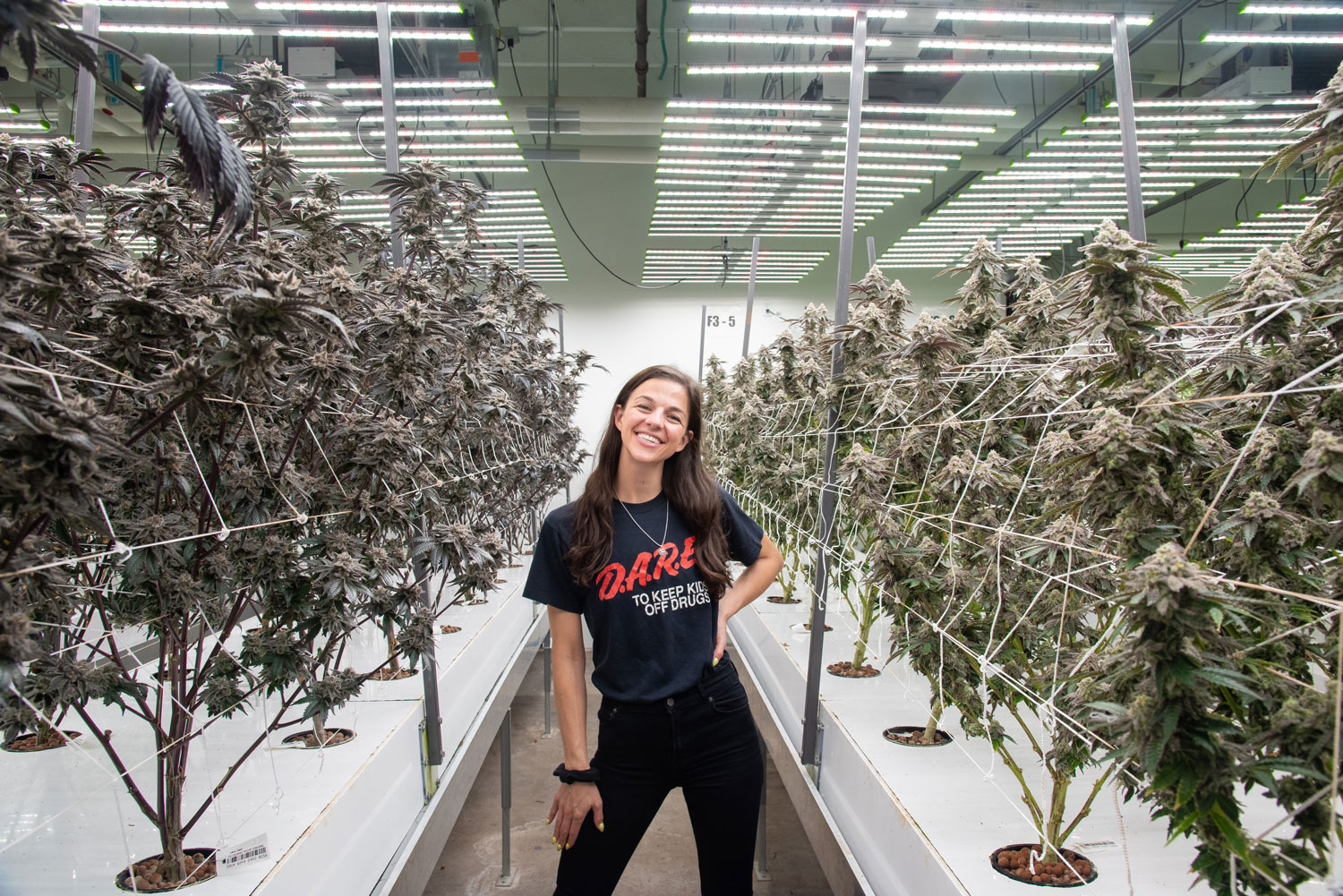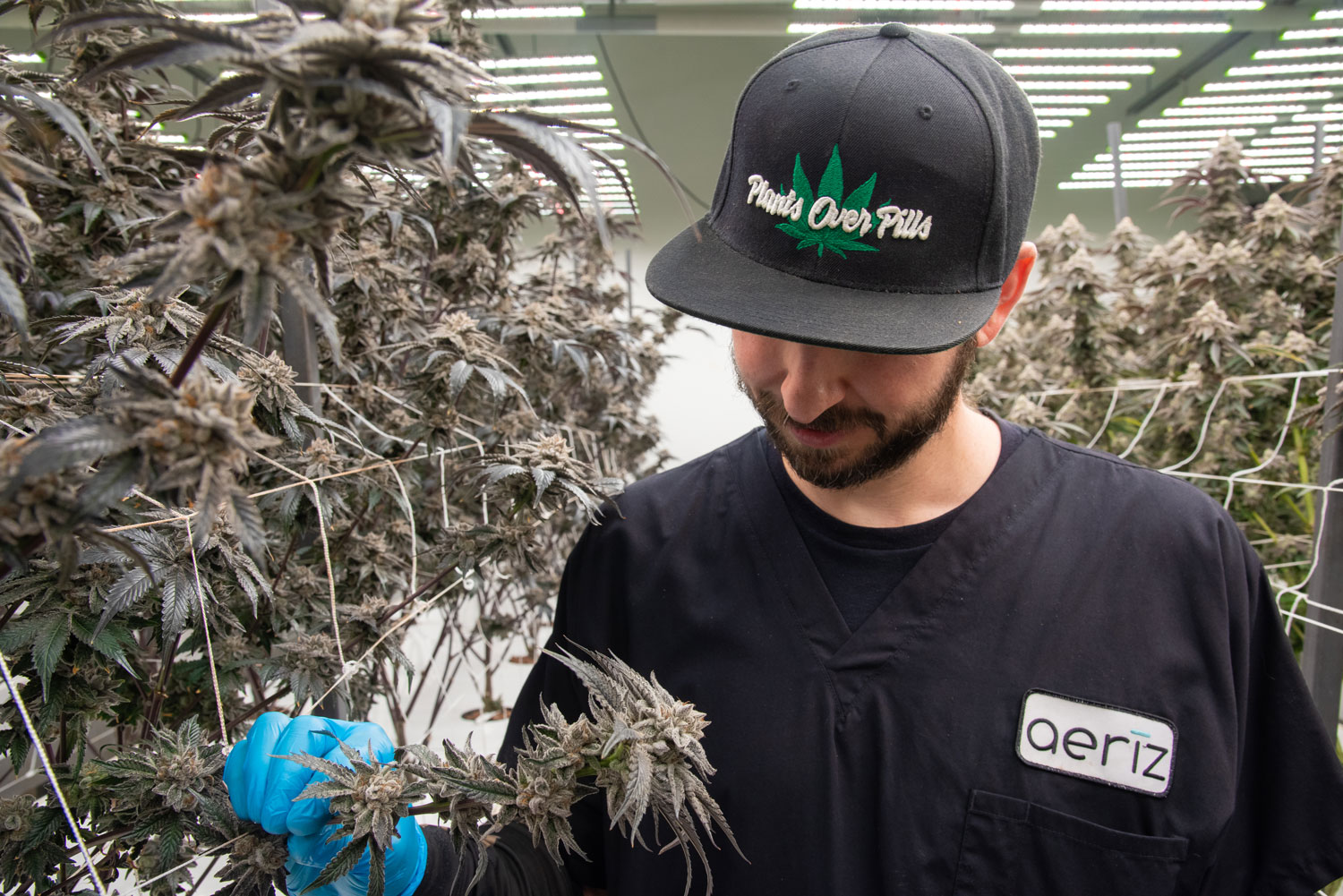 Lava Cake, cake, cake, cake, cake
My favorite strain from Aeriz is without a doubt their Lava Cake. Heck, I might write an entire blog dedicated to it. This deep purple plant coated in trichomes has subtle lavender notes and I'm here for it. If you ever want a strain that tastes as good as she looks, I 10/10 recommend Lava Cake.
Another standout strain, and right across from Lava Cake, is Mac #1. I've smoked this strain in Washington, but this pheno is a stunner. Large, dense, incredibly frosty flowers look beautiful in bloom but also smoke like champ. If you're in Arizona, keep an eye out for these strains.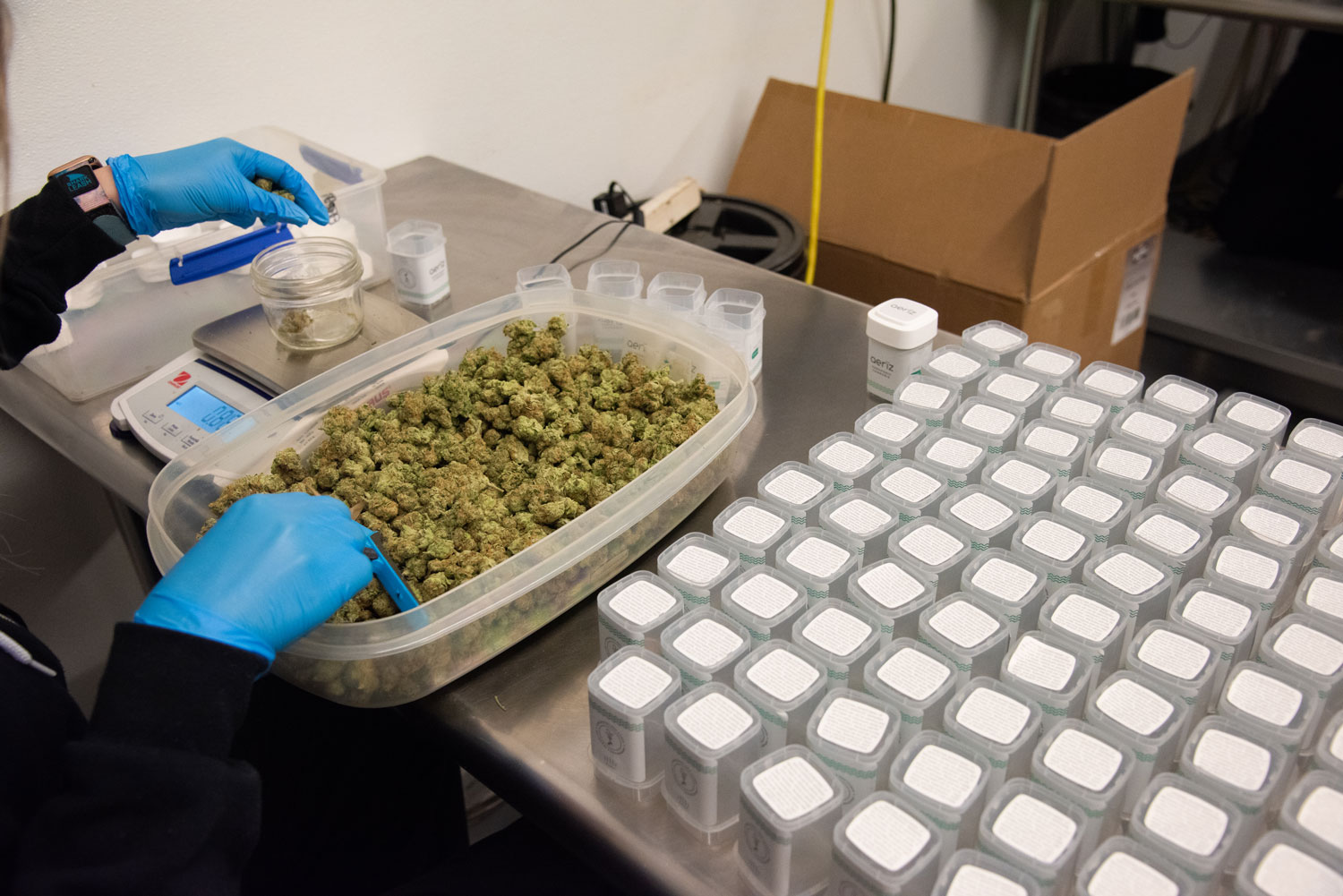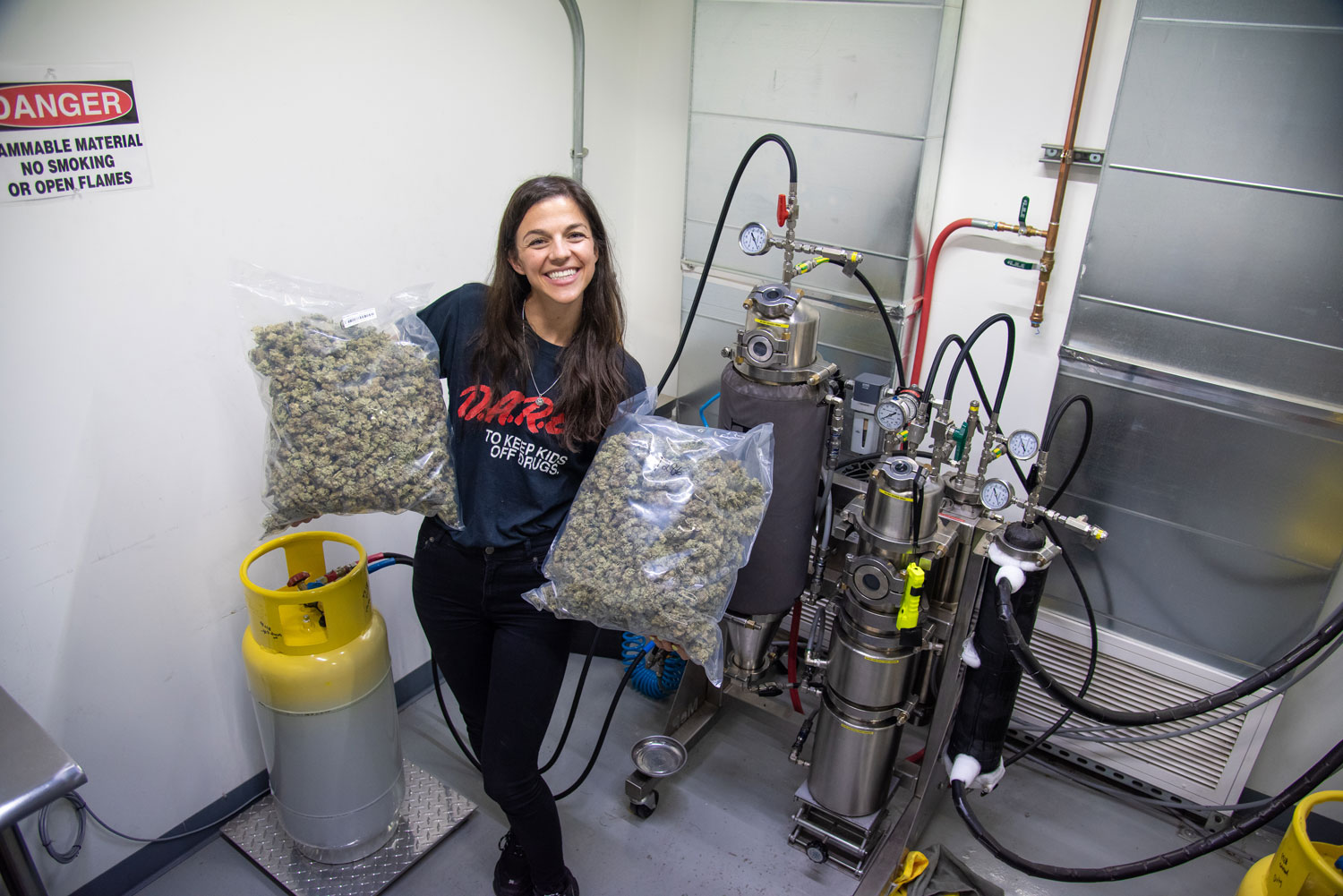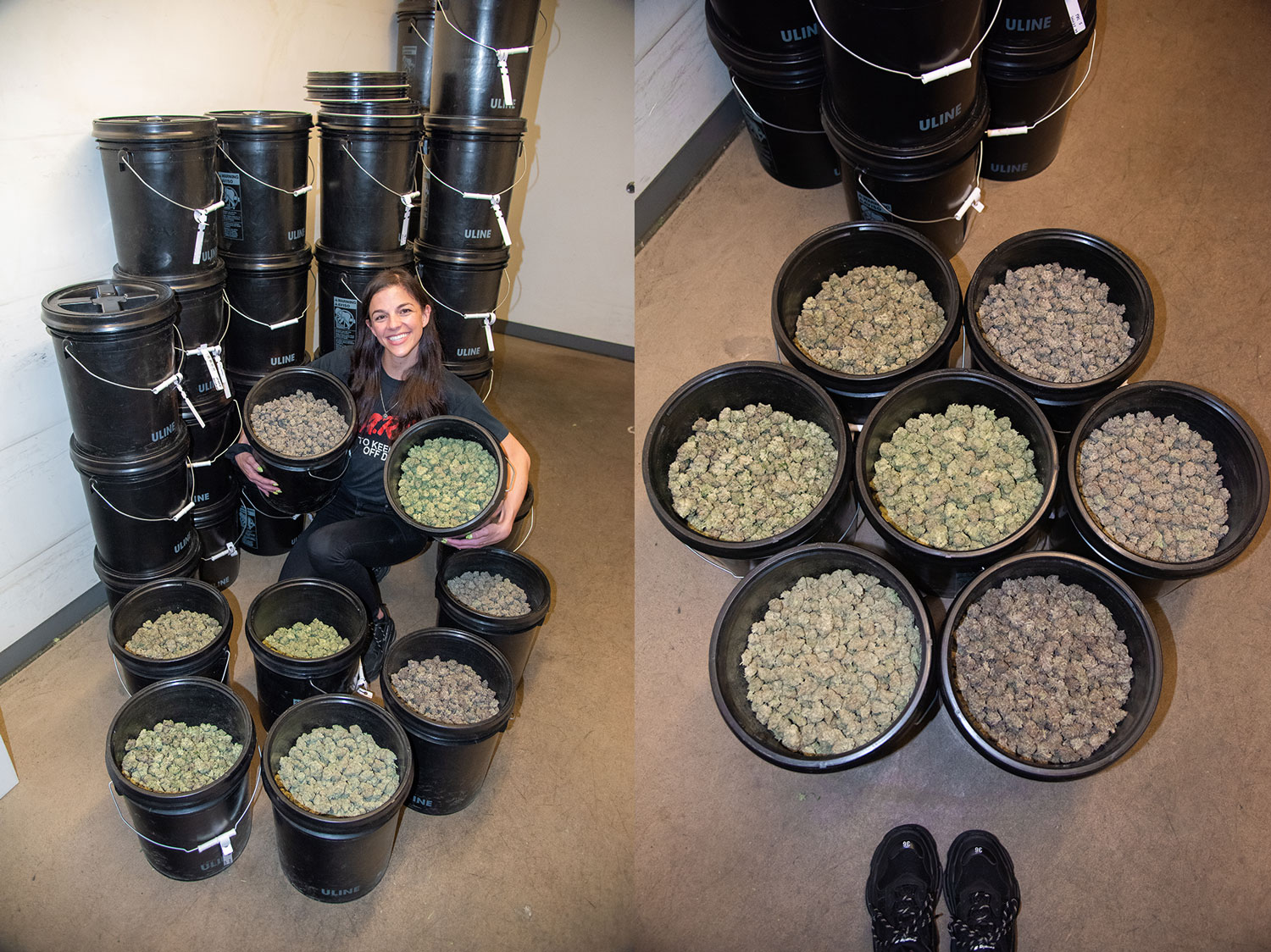 Processing and Extraction
We wrap our tour with visits to processing and my personal favorite, the extraction lab. The Aeriz facility is impressive and their cure room is no exception. Bin after bin is full of beautifully hand-trimmed buds. When you set them side-by-side you can really see the difference between strains.
The extraction lab is another major highlight of this tour. I love extracts and after I see Aeriz's flowers, it's no surprise their extracts are straight fire. They are made with full flower and come out with full flavor. I got to try the Golden Ticket, a citrus-flavored sativa. I'm not sure of the genetics, but it's a newfound favorite I wish I could find in Washington. If you love to dab, you'll want to put this on your nail.
Find Aeriz and Join their Team
Are you in Arizona? Click here to find the retail partner nearest you. Want to enter the industry? Aeriz is hiring. Click here for all their job listings in Arizona and Illinois.
I want to give a huge thank you again to Aeriz for the wonderful facility tour. This visit is one for the books. I look forward to future Arizona trips so I can track down that Lava Cake!
---
---
You might also like
---