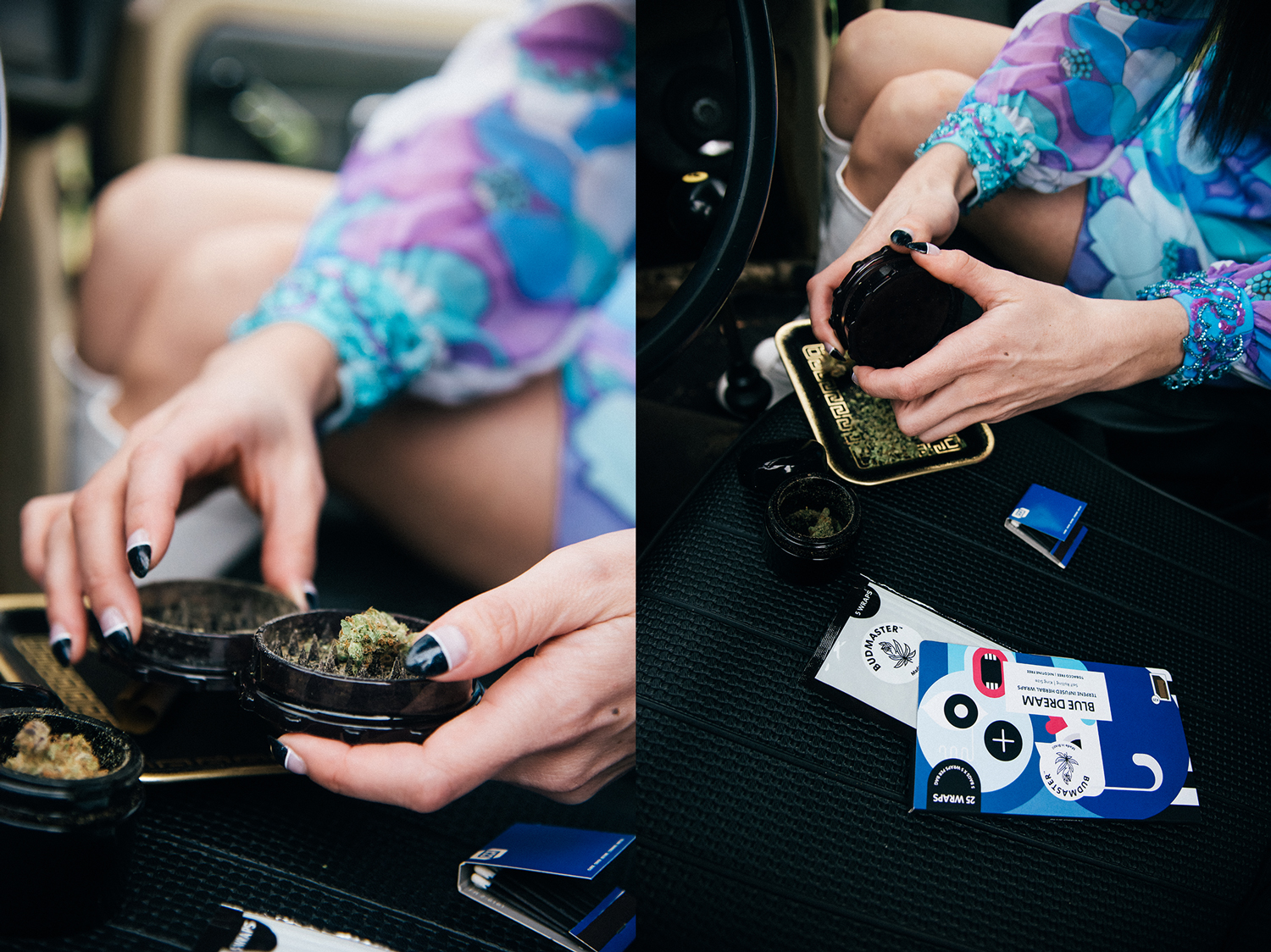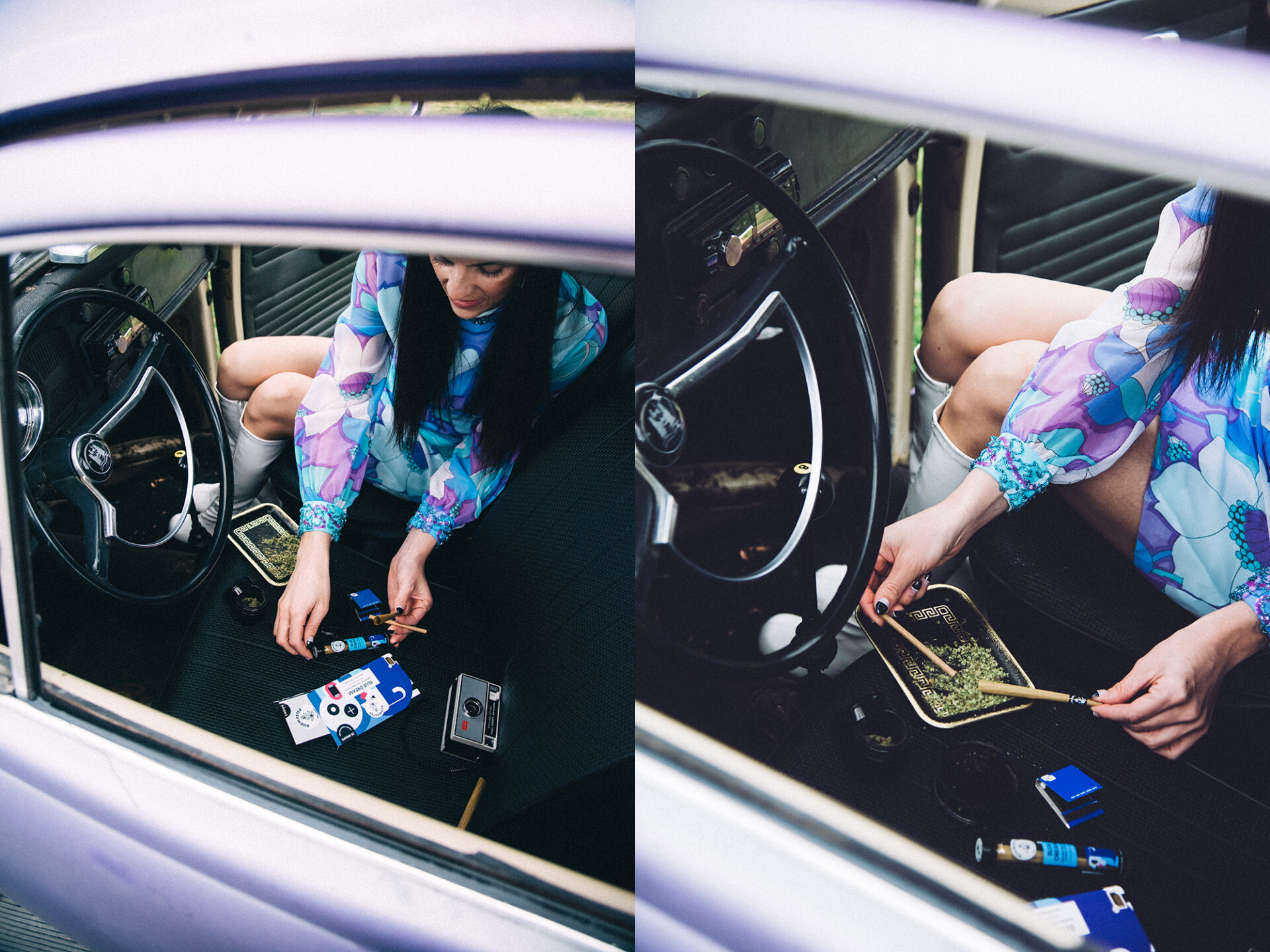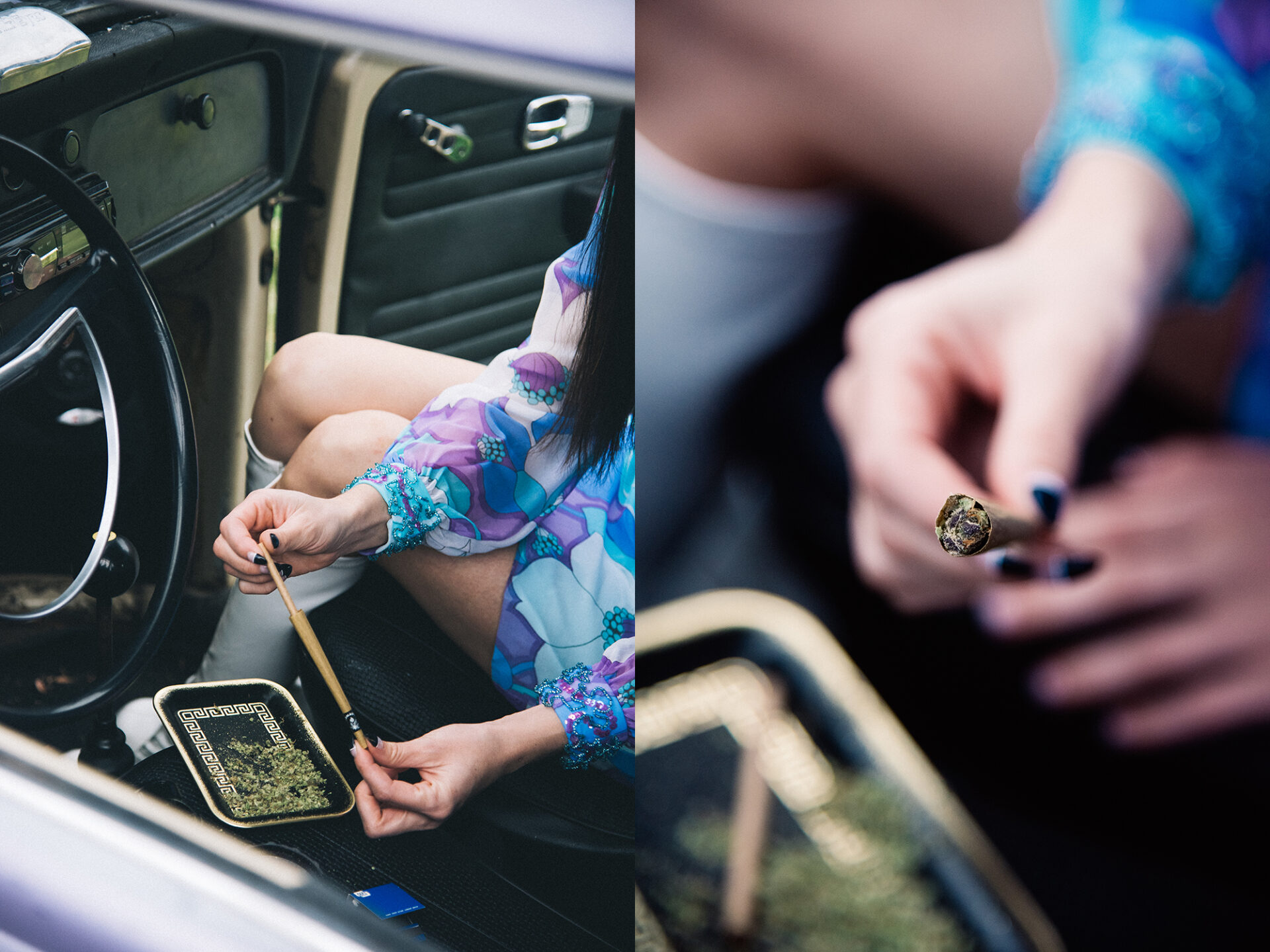 Rolling Around with Budmaster
What's perfect for your next smoke sesh and packs a punch? No, it's not my friend Courtney's VW Beetle. It's Budmaster's terpene-infused blunt wraps and cones!
We recently rolled around Richland for a very groovy afternoon. As someone who packs a lot of cones, I couldn't wait to give Budmaster a try. These smooth, slow-burning papers elevate any trip, even if it's just around your hometown.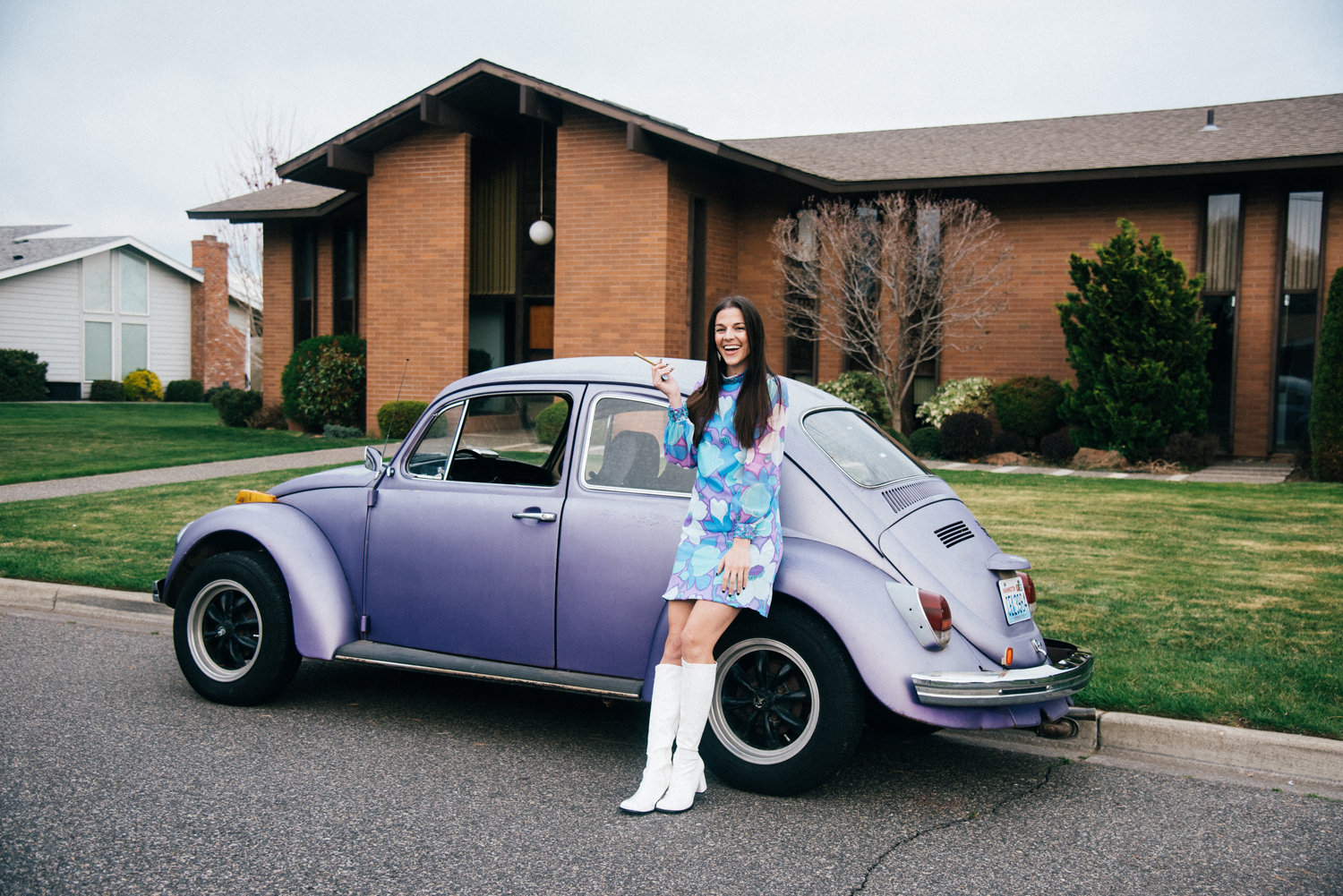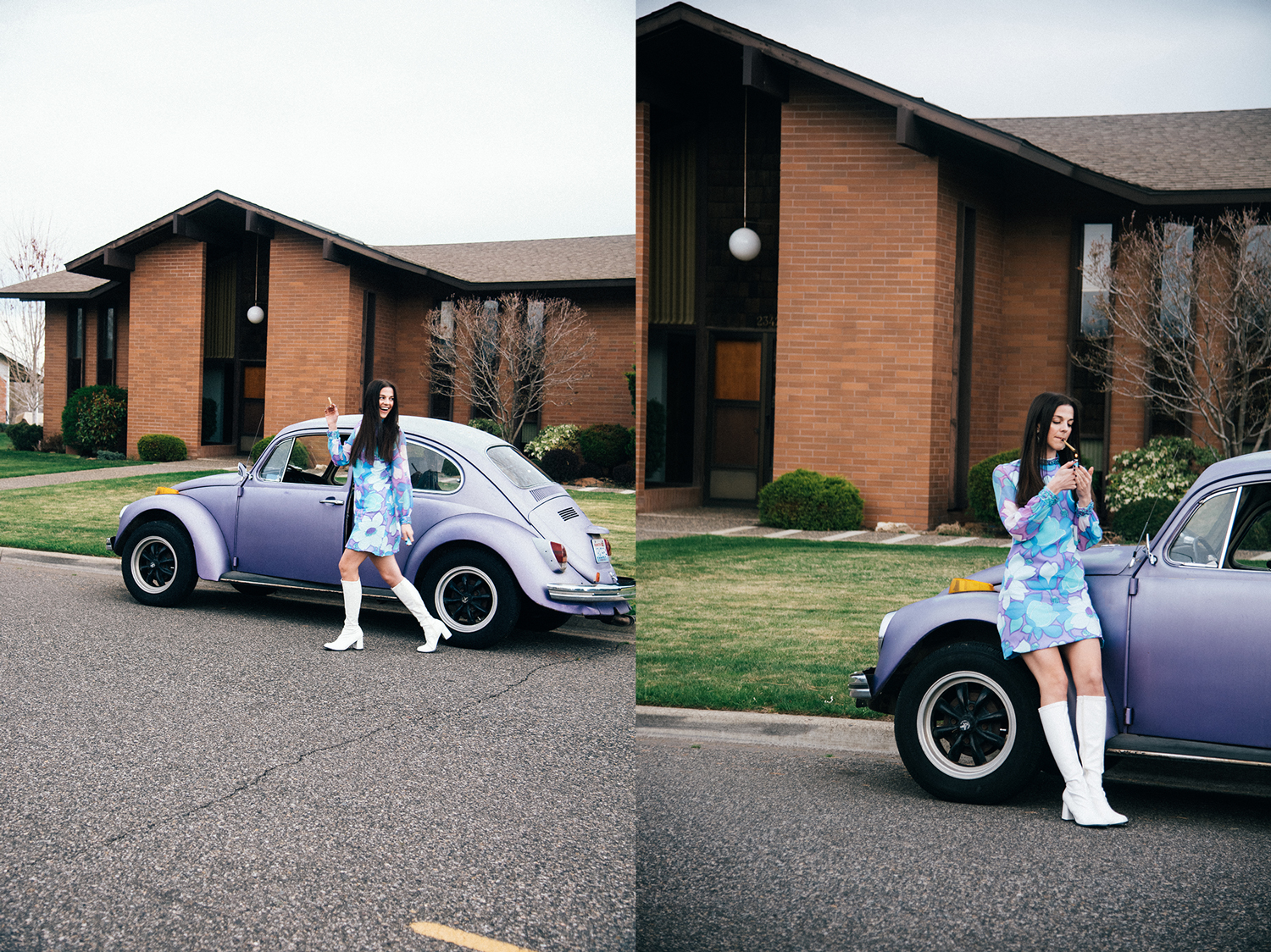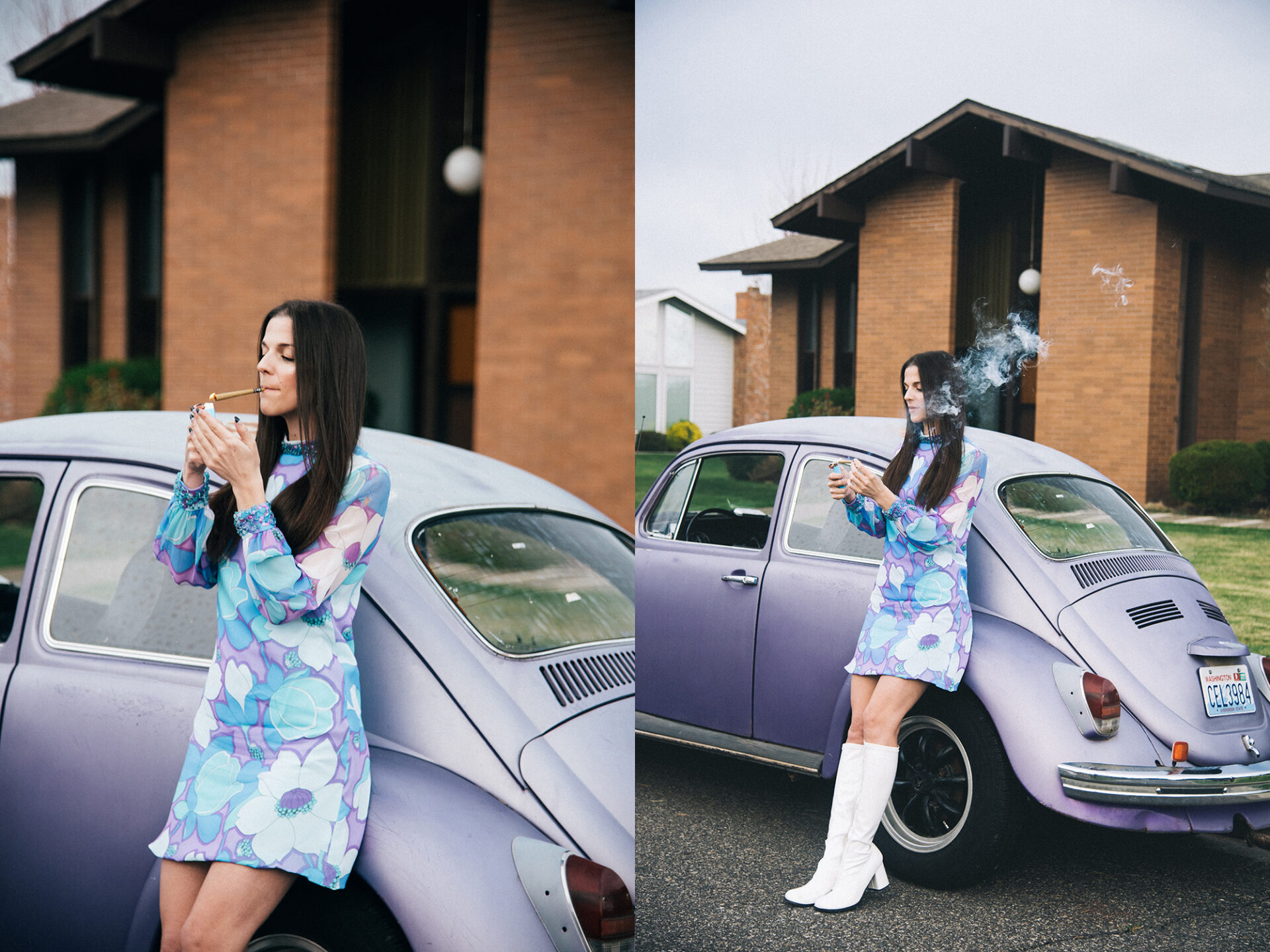 From Purple Punch to Blue Dream and all the terpenes in between
When Courtney and I planned styling we felt this 60's look is the perfect hybrid. Blue Dream and Purple Punch are two of my favorite cannabis strains so I looked forward to stuffing these infused cones. Both added a subtle flavor to enhance my flower without taking away from its natural profile. If you really want a punch, use the corresponding flower with the terpene-infused cones or papers.
Budmaster's assortment of terpene blunt wraps and paper cones span the spectrum to include flavor profiles from strains like Super Lemon Haze, Mango Kush, Gelato and Wedding Cake. All terpenes are botanically derived and do not contain cannabis or THC, so no worries if you live in an illegal state.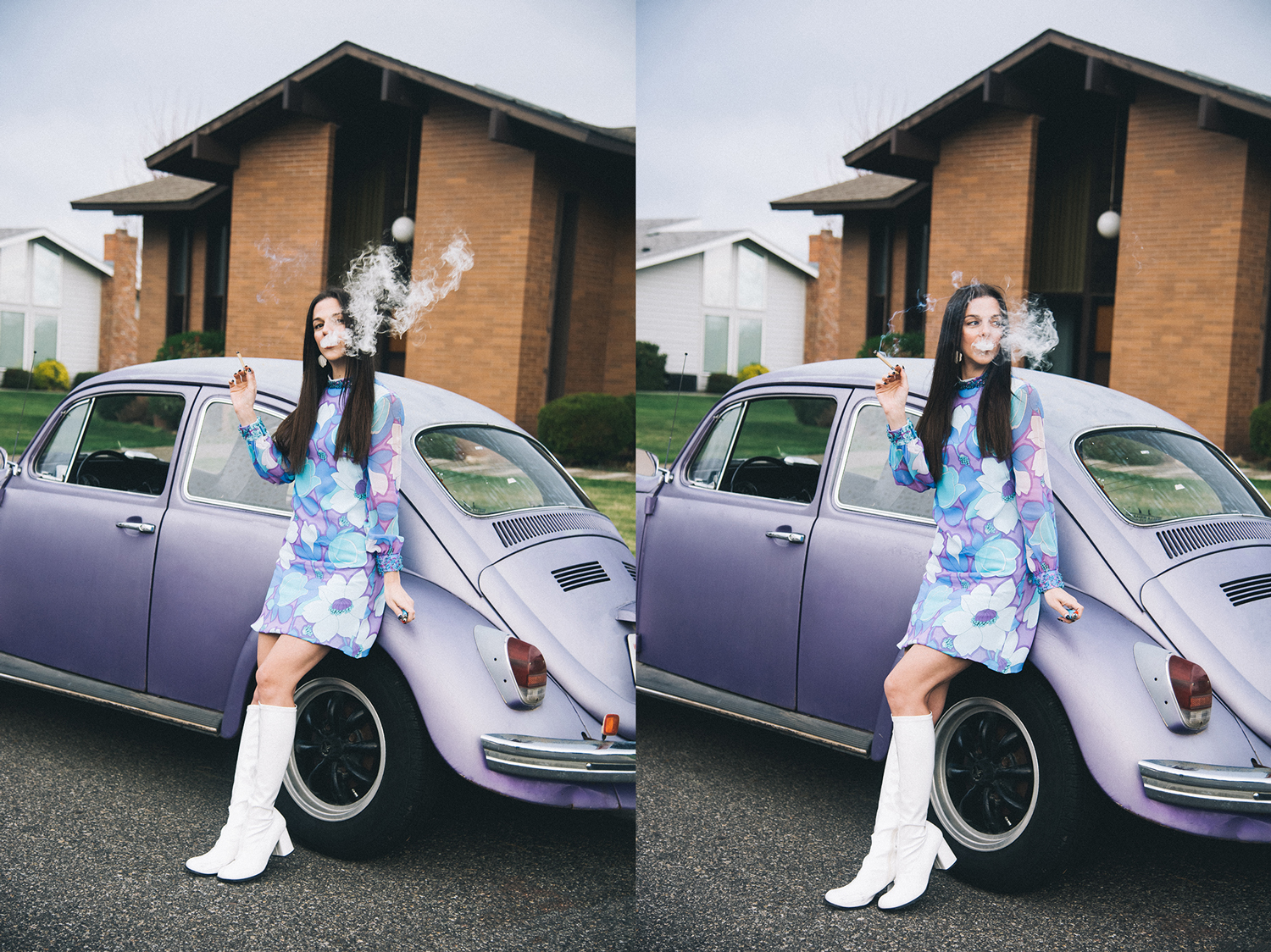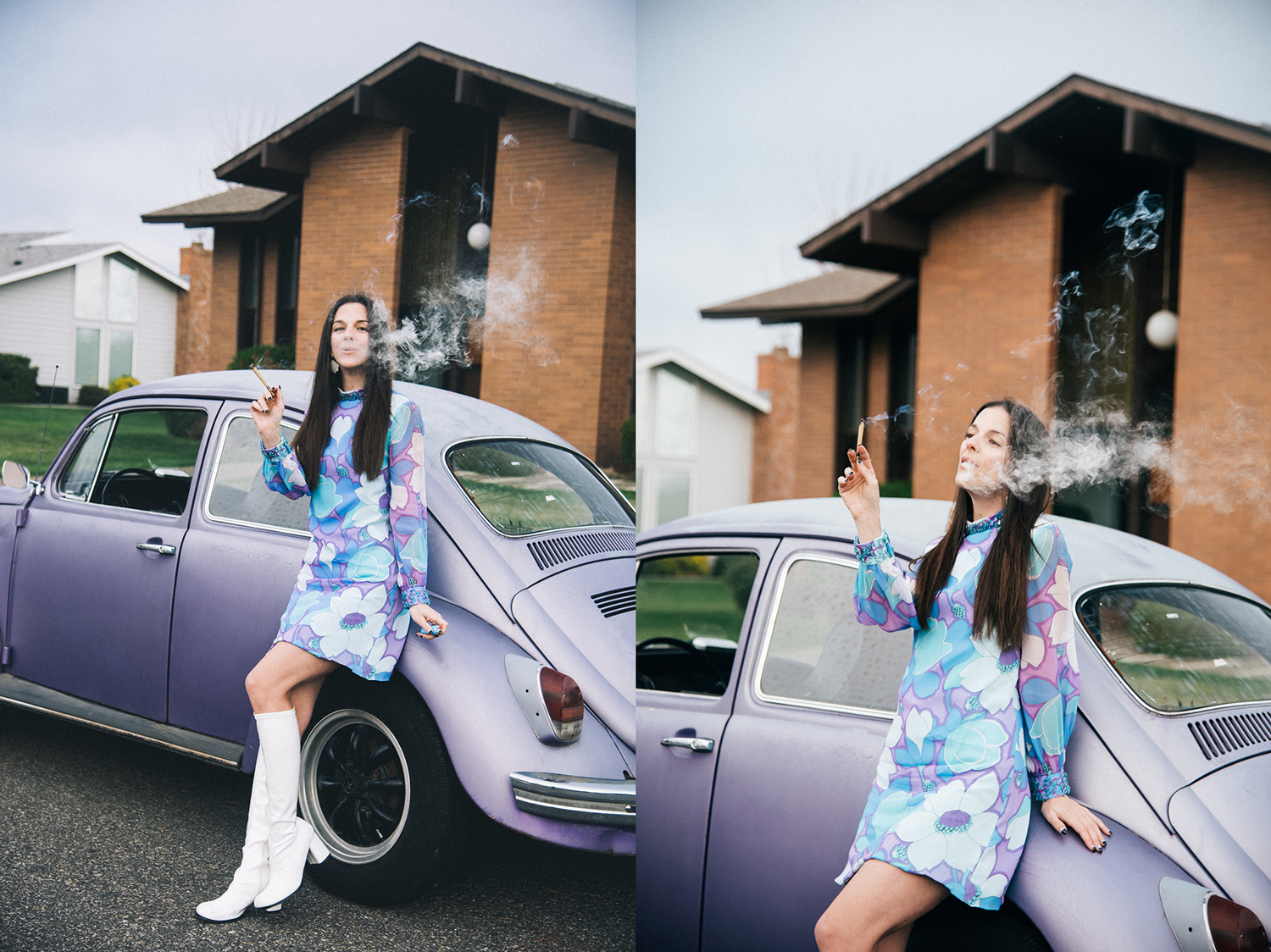 Why Budmaster?
So with all the wraps on the market today, why choose Budmaster? First, they incorporate organic, natural herbs like chamomile leaves into their papers. Natural herbs means Budmaster uses less additives, like cellulose, than other paper companies. Less additive is a major factor in their slow burn technology.
Next, the terpenes. By now most of us have heard of the entourage effect associated with cannabis. However, it applies to botanical terpenes too. Lavender promotes relaxation. Limonene can lift your mood. These terpenes infused into wraps and cones can provide similar effects.
Finally, there is no nicotine in Budmaster's wraps and cones. In college my roommate loved to roll blunts. I'd hate how I felt after smoking them and even worse, the smell that lingered in our apartment. Budmaster is nicotine free, so your throat and living quarters can thank you.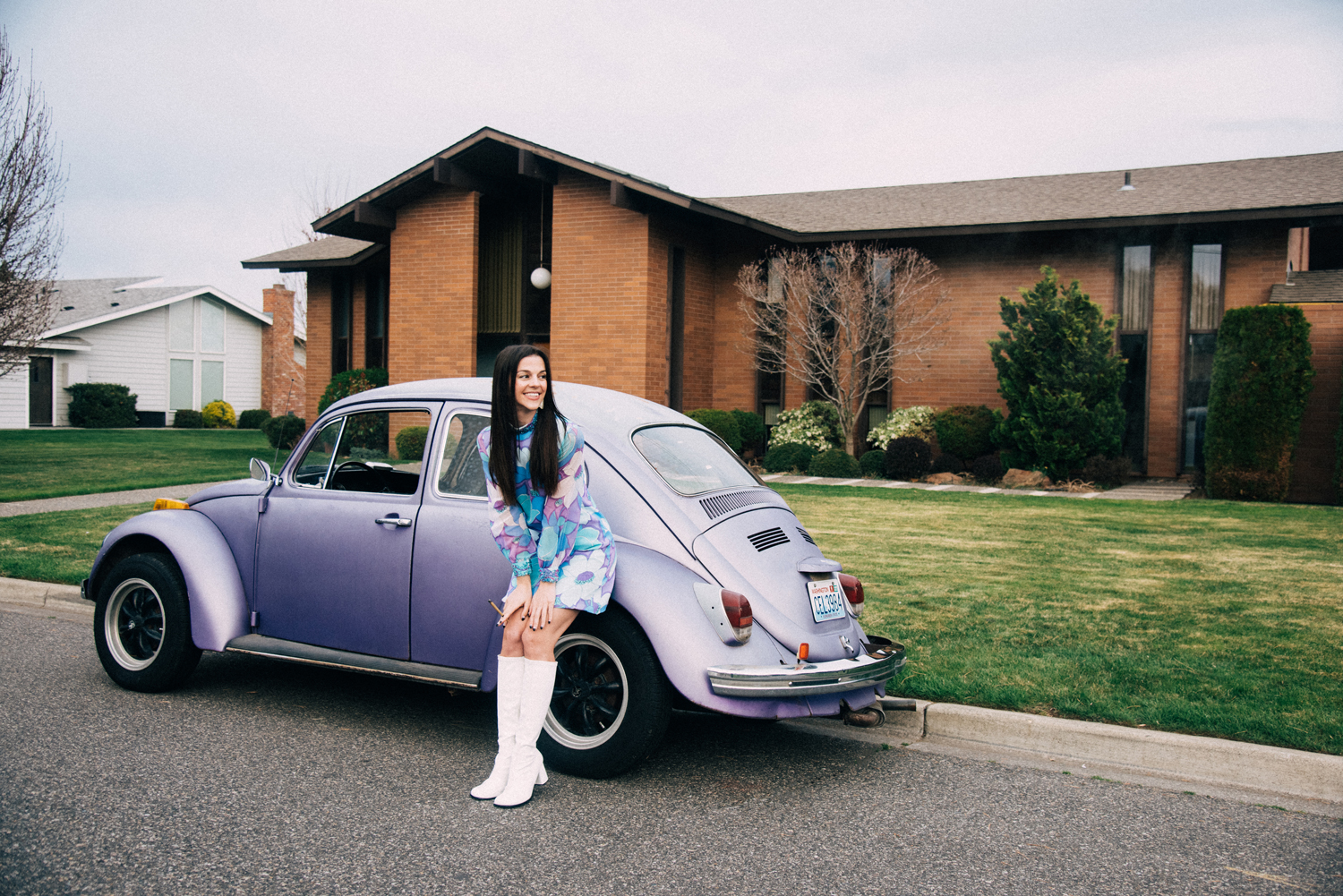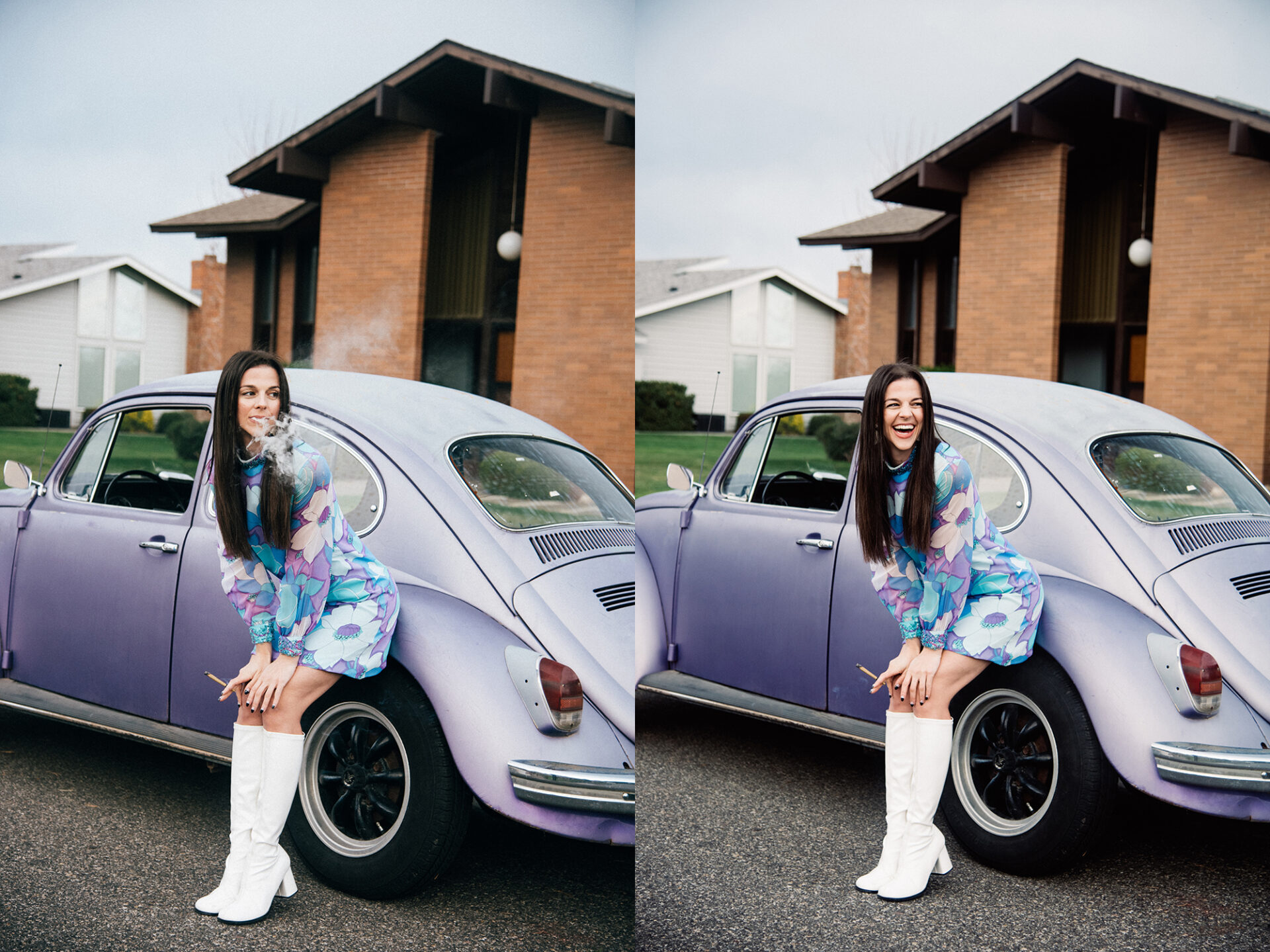 Shop Budmaster, then roll or stuff
Want to try Budmaster for yourself? Not sure where to start? Click here to shop their assortment of high-quality blunt wraps and cones. My favorites are Blue Dream, Purple Punch or Super Lemon Haze.
Happy rolling or stuffing!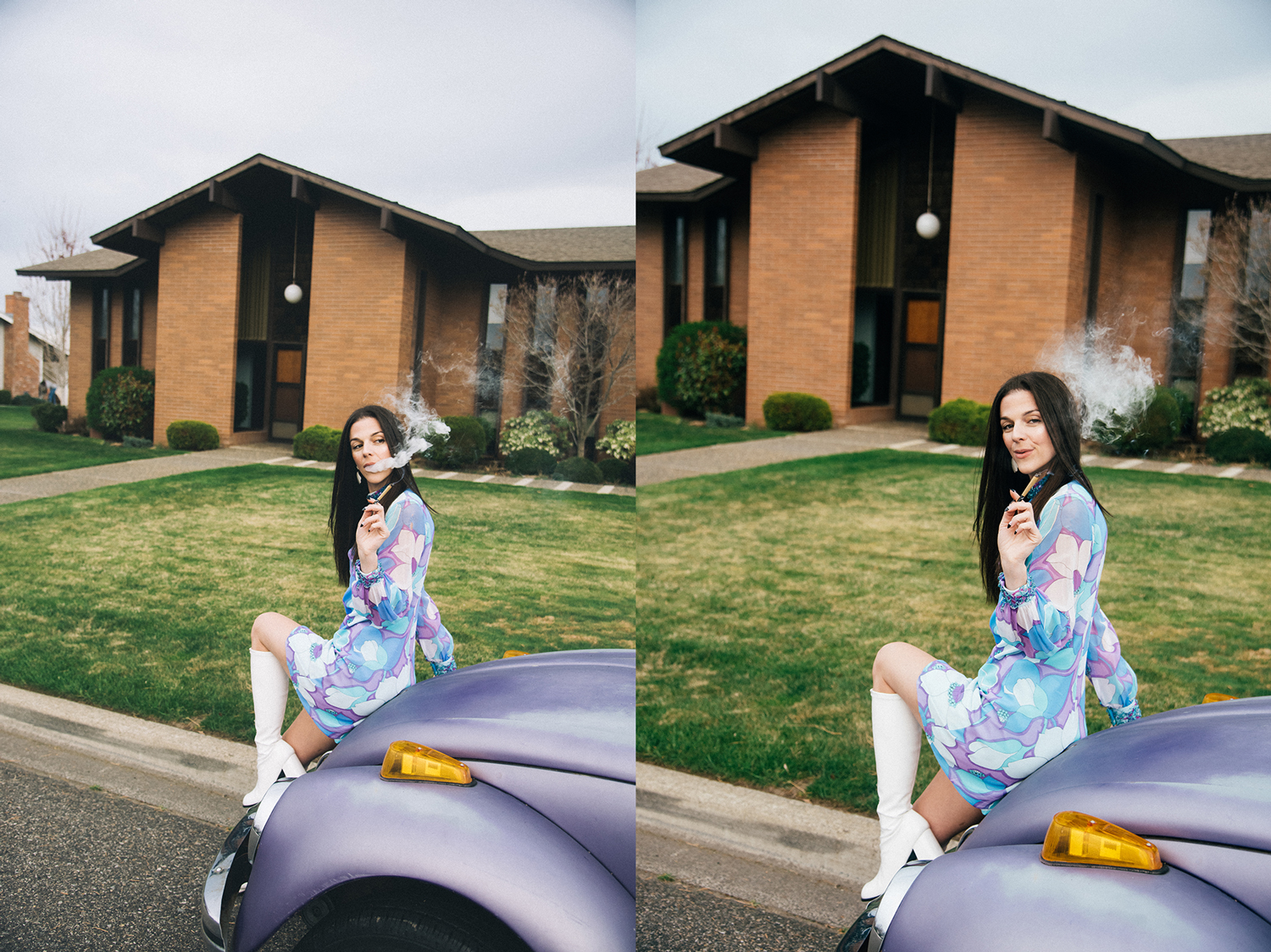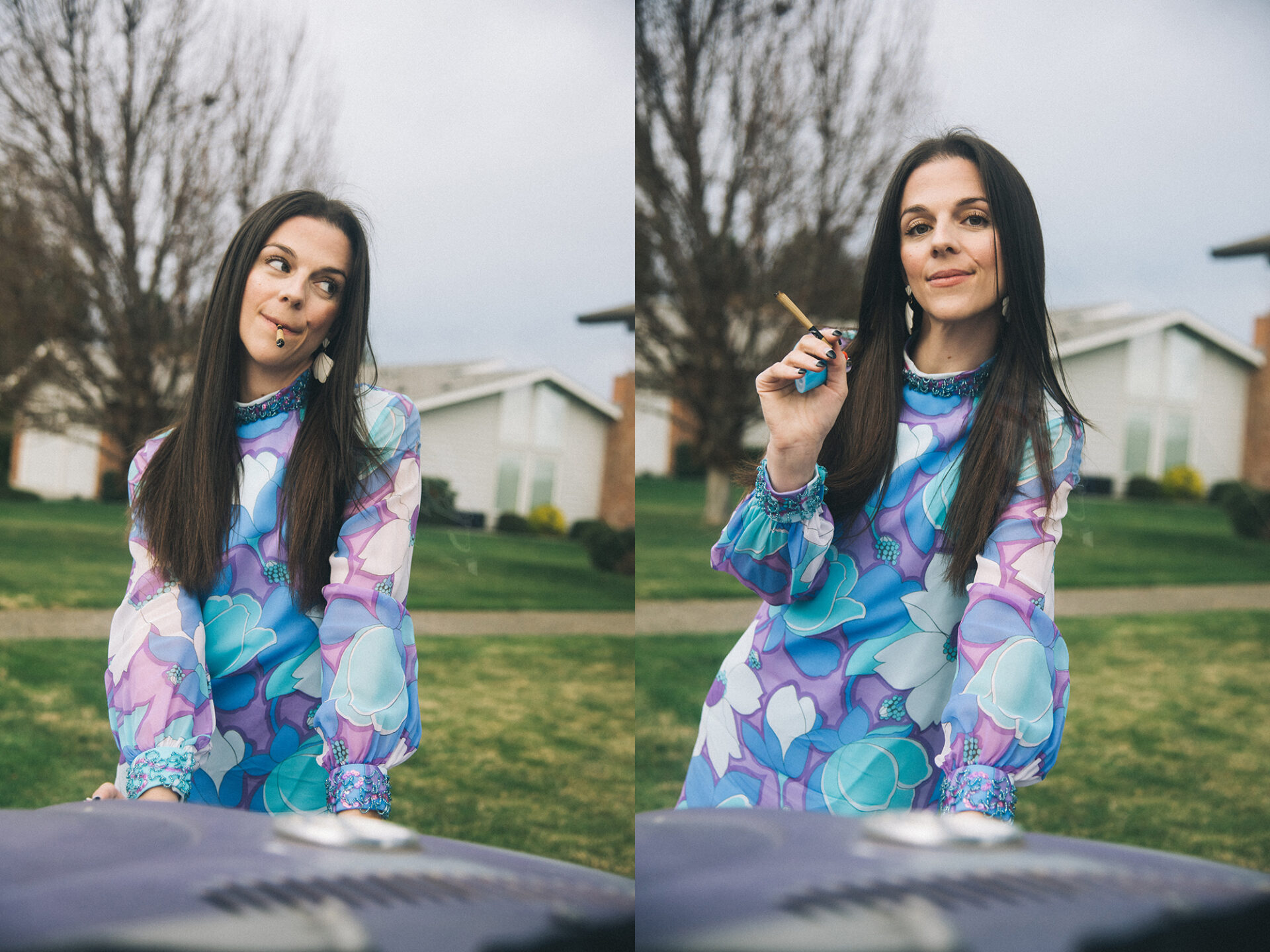 Obvious PSA: Don't drive stoned. Don't roll while driving. Do find a friend who will drive you around to roll up for photo shoots.
---
---
You might also like
---