AVD Introduces The New Stem
Why wear my sophomore homecoming dress to hit a vape pen in nature? To highlight the importance of sustainable vape technology. It's why I am so excited to share the new AVD Stem.
The Stem is a cartridge and rechargeable battery combo with one low, perfect temp. What I especially love is the biodegradable hemp-plastic casing. From an aesthetic perspective, the vortex mouthpiece looks fun, but it serves a purpose too — cool the smoke! So how does it hit?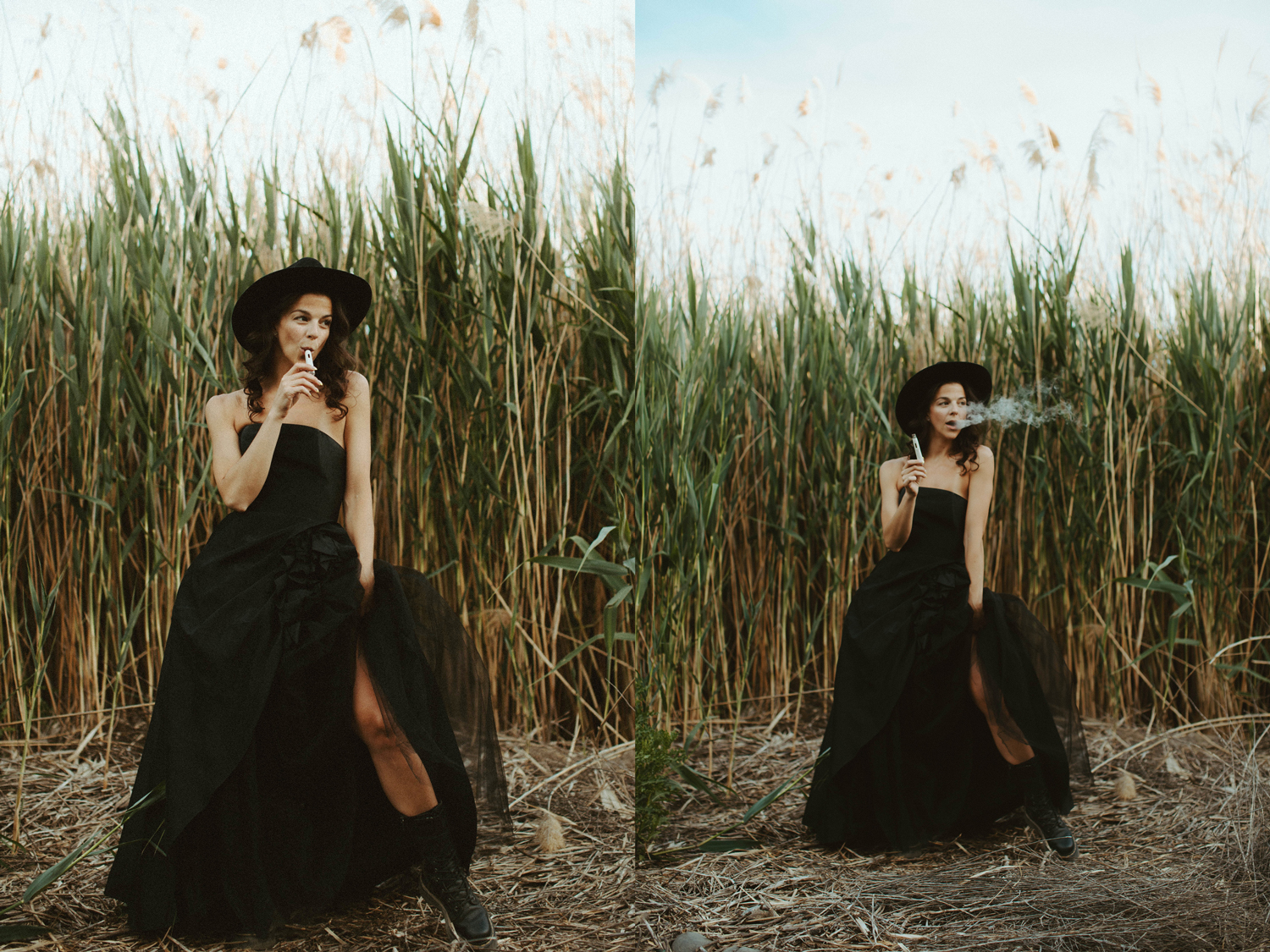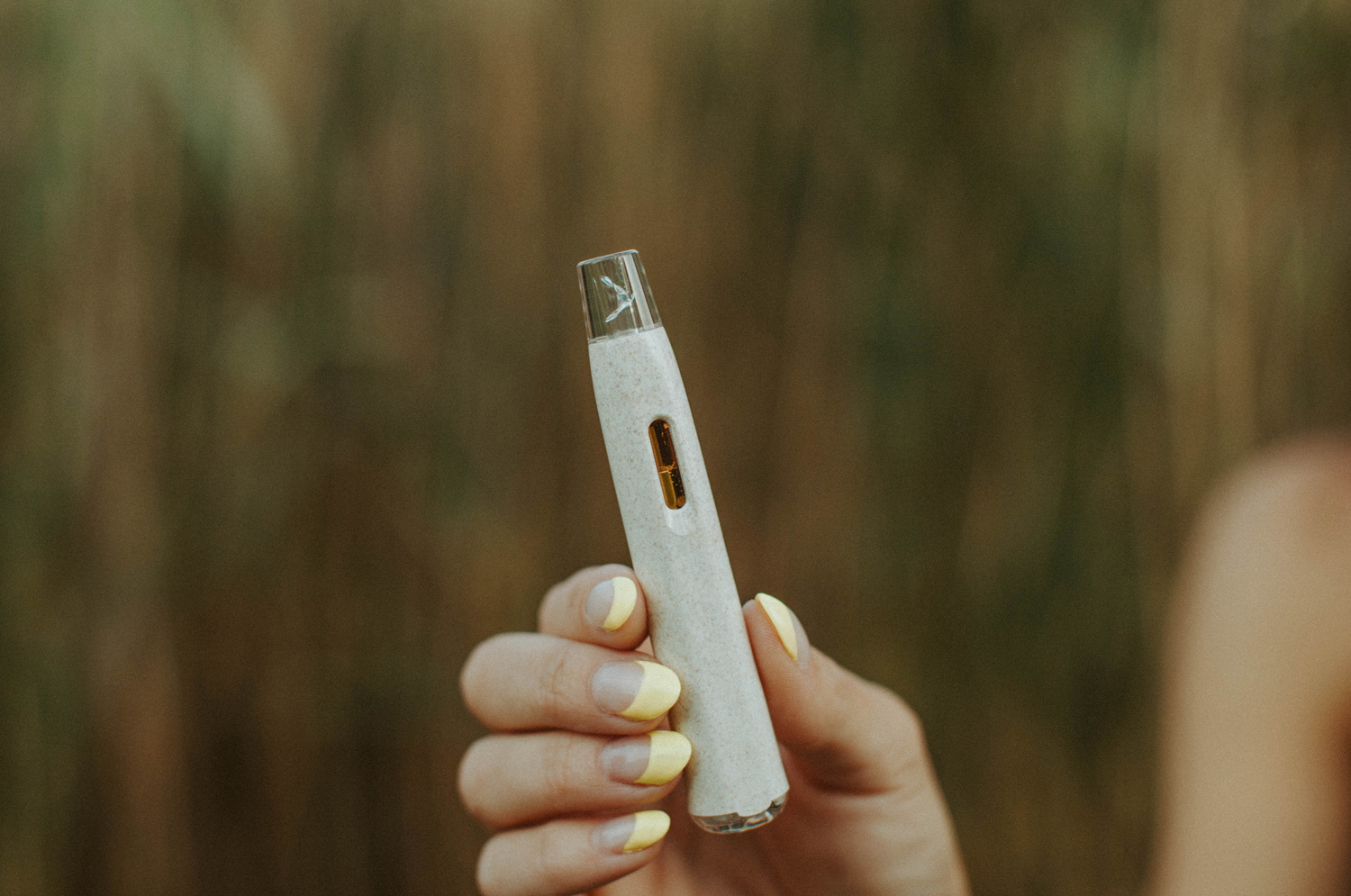 My Experience Vaping the Stem
Prior to publish, I felt privileged to puff AVD's new Stem for several weeks. This gives me first-hand insight into the pen from full gram to final drop. Unlike other single-use pens, which become difficult to pull or distort taste at the end, Stem has a consistent hit. Even my last puffs have the same full flavor while producing fat clouds.
Another standout of the Stem is its battery life. Over the course of three weeks, I charged my battery twice to vape a full gram. I especially appreciate battery longevity as I often enjoy cannabis in nature. My dad and I even vaped the Stem while camping for Father's Day.
From road trips and hikes to workdays and lazy days by the river, the Stem is tough. I throw this pen in my purse and have accidentally knocked it off my desk. Stem has soaked up full sun and 90-degree temps without any leaks. After finishing the oil, I even (unsuccessfully) attempted to deconstruct the pen — it's that durable.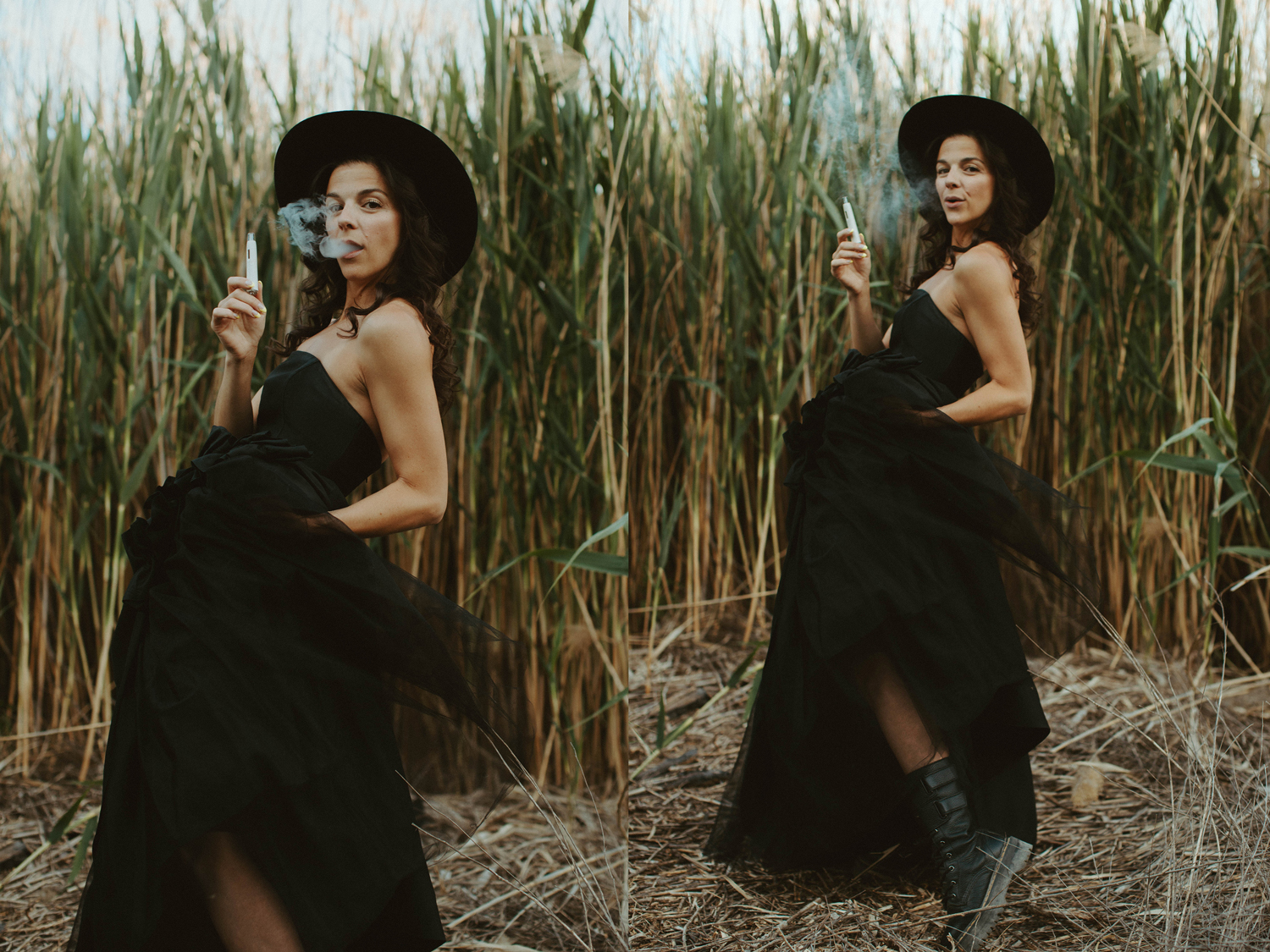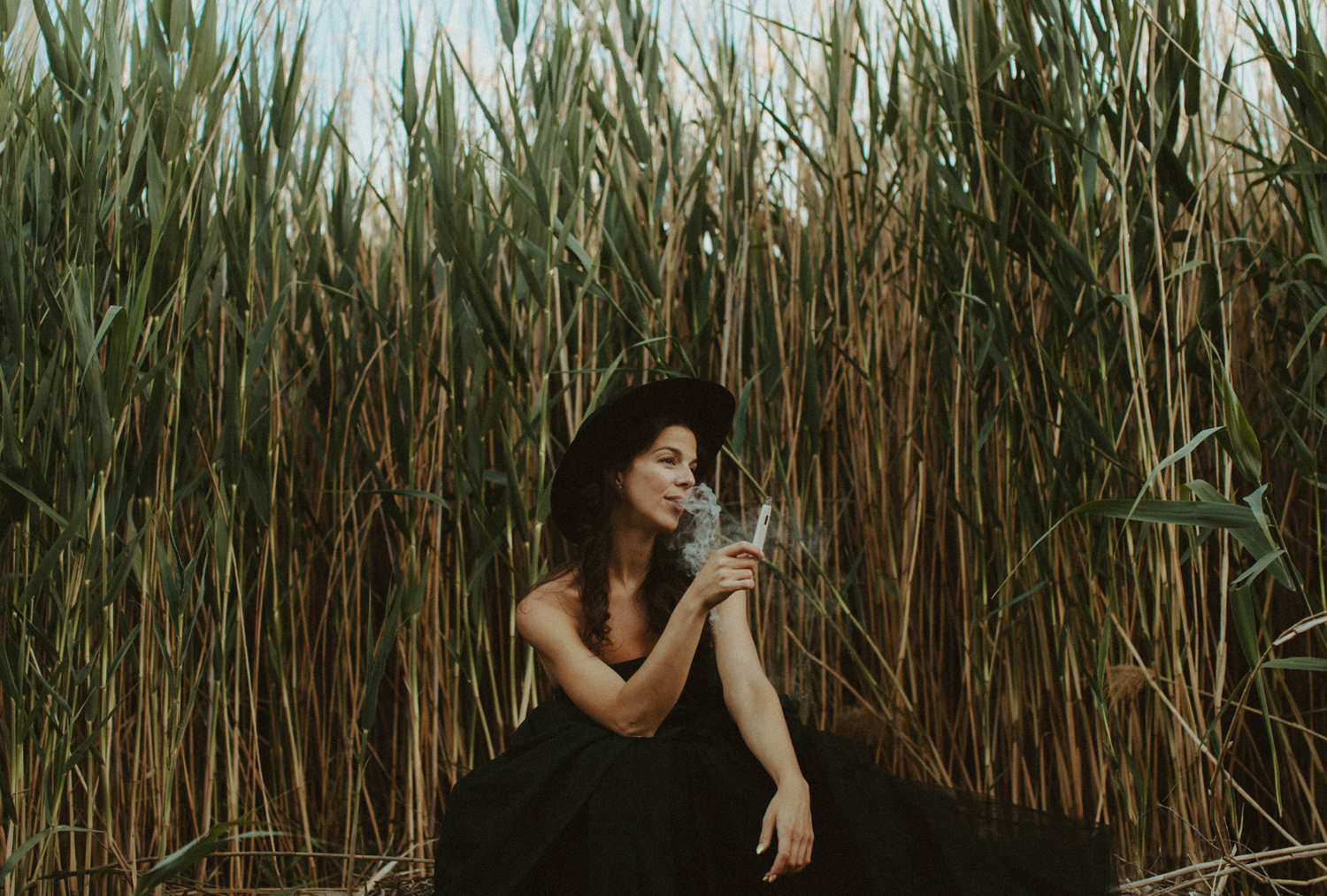 Who is AVD?
AVD is a team of extractors and processors turned vape hardware producers. With over 20 years in the industry, they grew tired of poorly connecting unreliable cartridges that burn oil. As a solution, they decided to manufacture their own line of vape cartridges and batteries.
To ensure cartridges don't burn, the team invests thousands of hours into R&D, testing and quality control. The end result? Something they call AVD No-Burn Technology™. It's cartridge and battery technology specifically designed for cannabis oil. Vape hardware that heats to the correct temperature. Best of all, it retains oil flavor to help bring out the terps.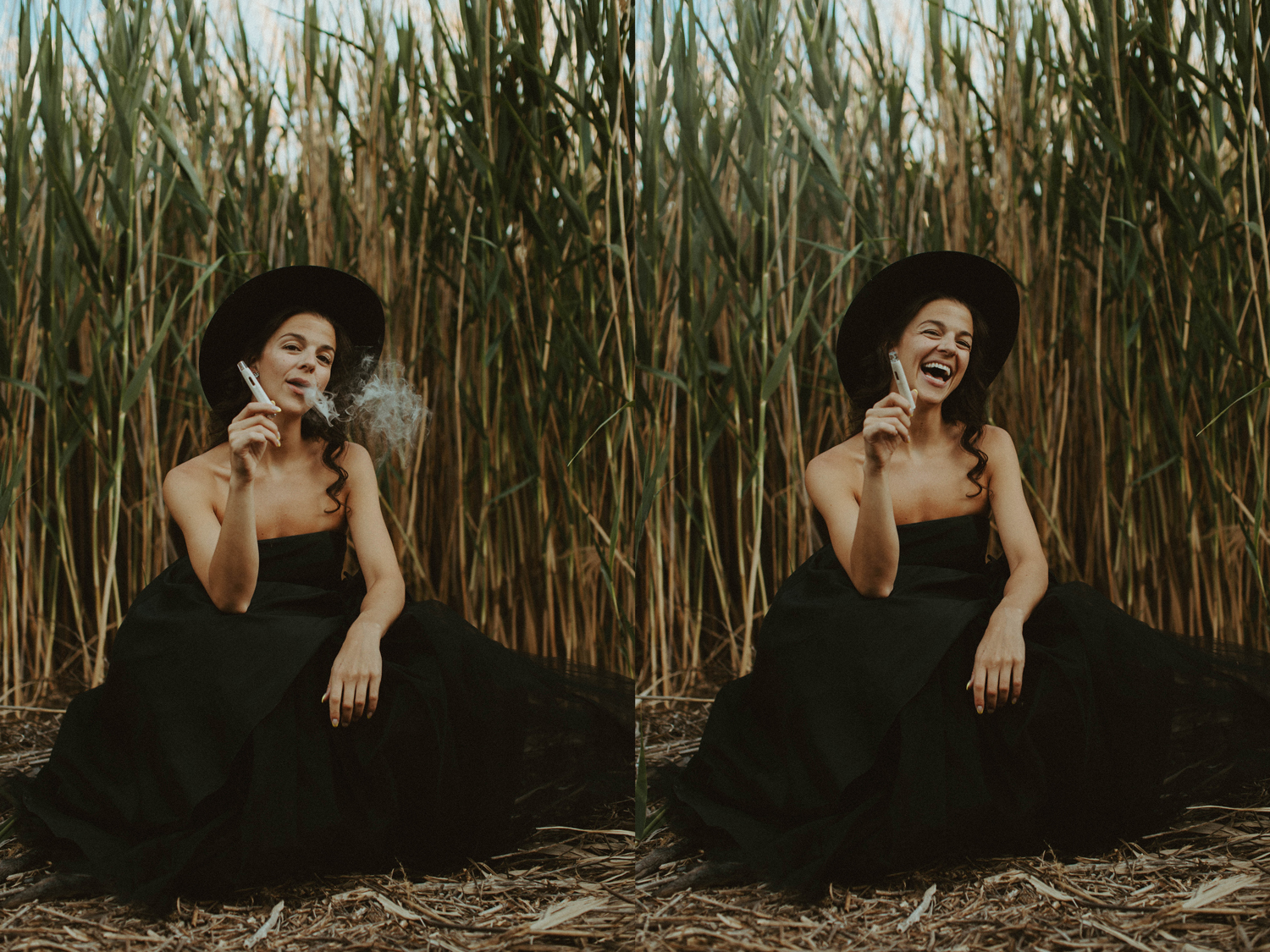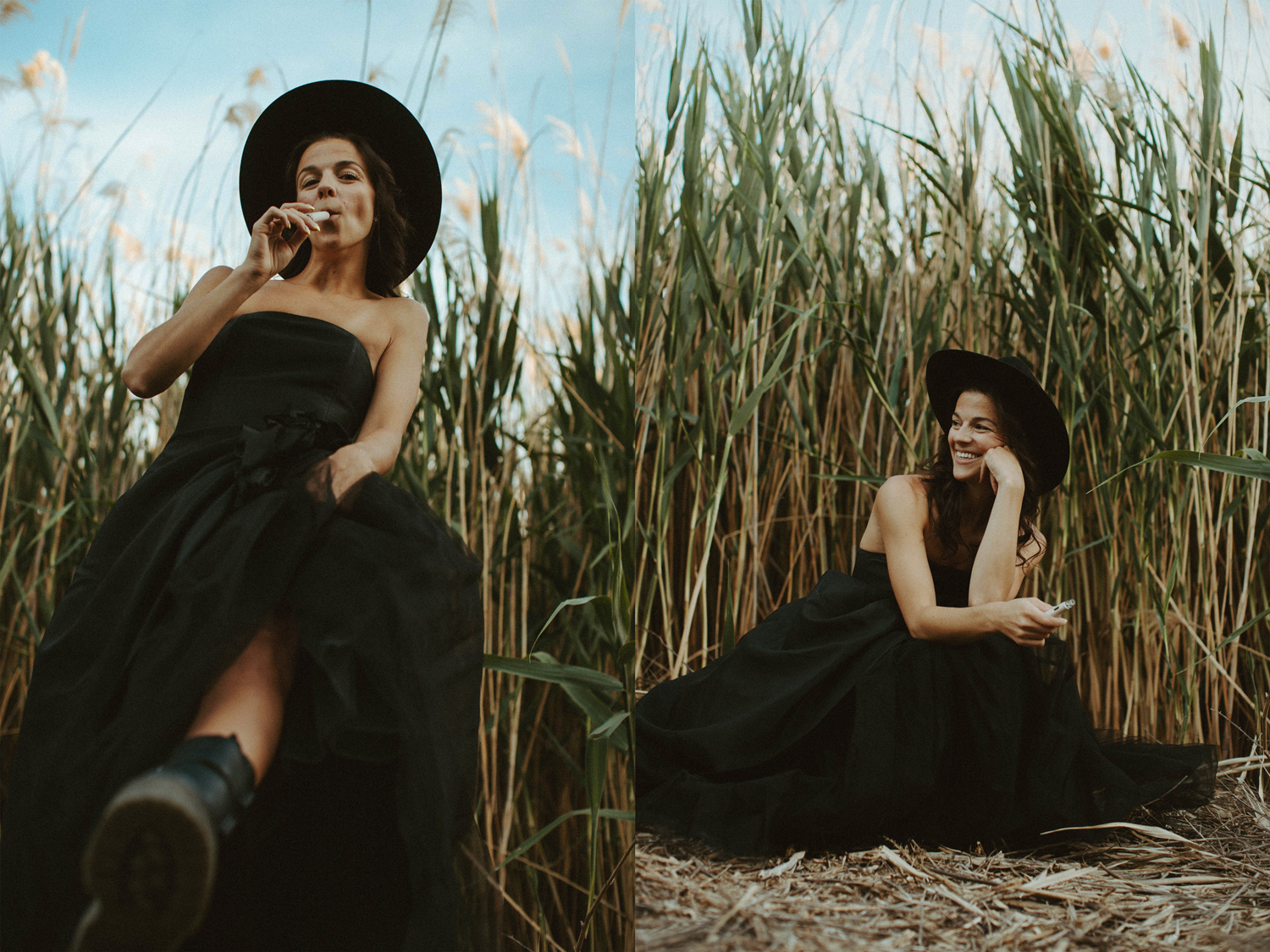 Sustainable Hemp-Plastic
It's no secret vape products create waste. Which is why I am happy to see forward thinking with sustainable hemp-plastic. AVD's blend uses 20% less plastic and has a 32% lower carbon footprint versus traditional plastics.
Hemp products are more than sustainable, they also add an element of social enterprise. Farmers typically discard stalks after harvest or, even worse, incinerate them which releases damaging CO2. Now AVD buys the stalks thus giving farmers more revenue to reinvest in their communities.
I know what you're thinking. "There's still plastic." However, even that biodegrades. They add a special organic compound which allows naturally occurring microbes to digest and consume plastic parts within a few years of discard.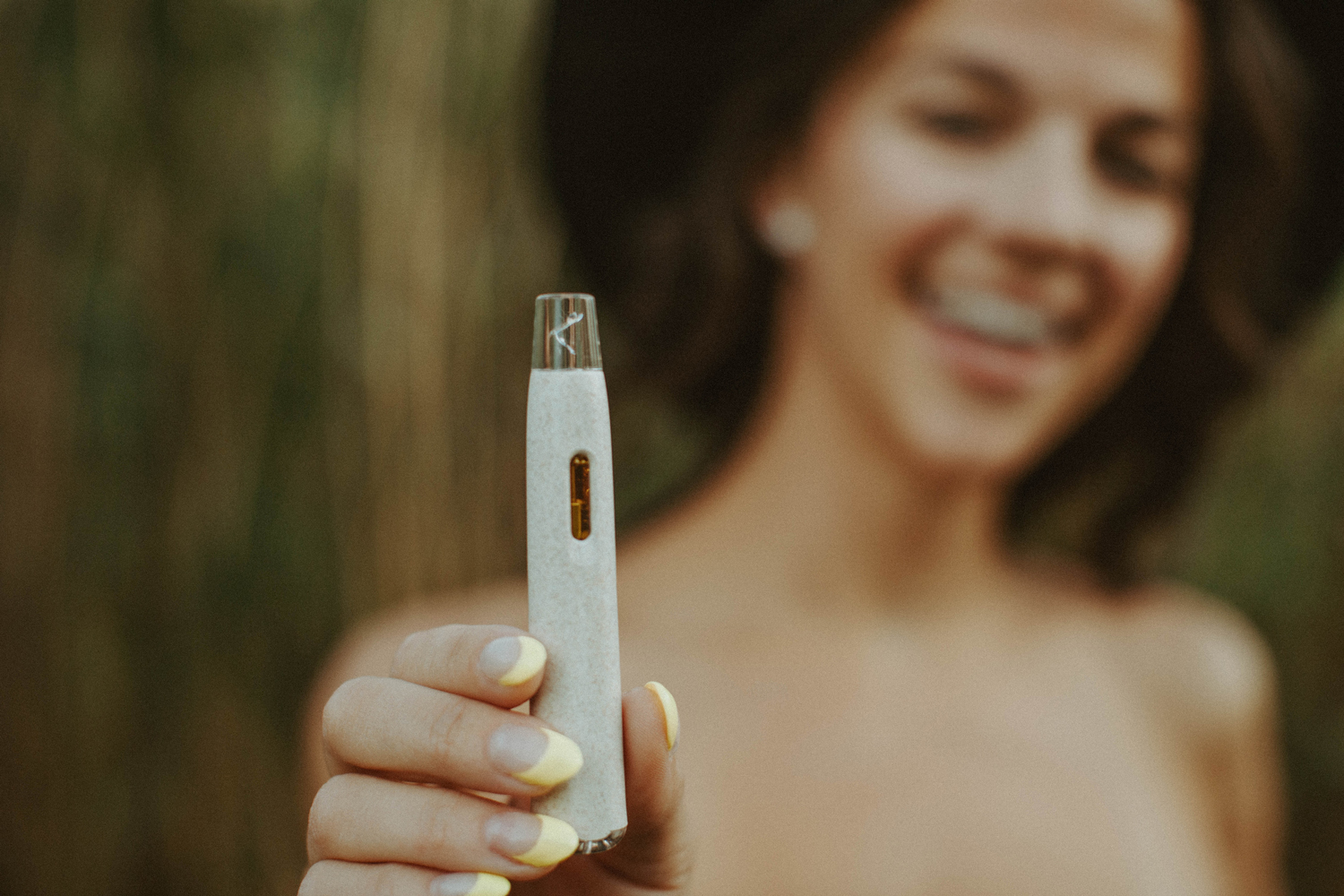 Vape Hardware and Heavy Metals Policy
AVD makes a wide range of vape hardware. Cartridges are powered by a proprietary ceramic core to perfect how oil absorbs, heats and vaporizes. Finally, batteries are UL certified and designed to safely atomize oil.
To ensure heavy metals remain out of finished products, AVD's factory maintains strict processes and procedures. They source only high-quality raw materials. All metal is lead-free, plastic is BPA free and cotton organically grown. To prevent any cross-contamination products are batch tested, work-sites are regularly cleaned and all tooling is used solely to manufacture AVD products.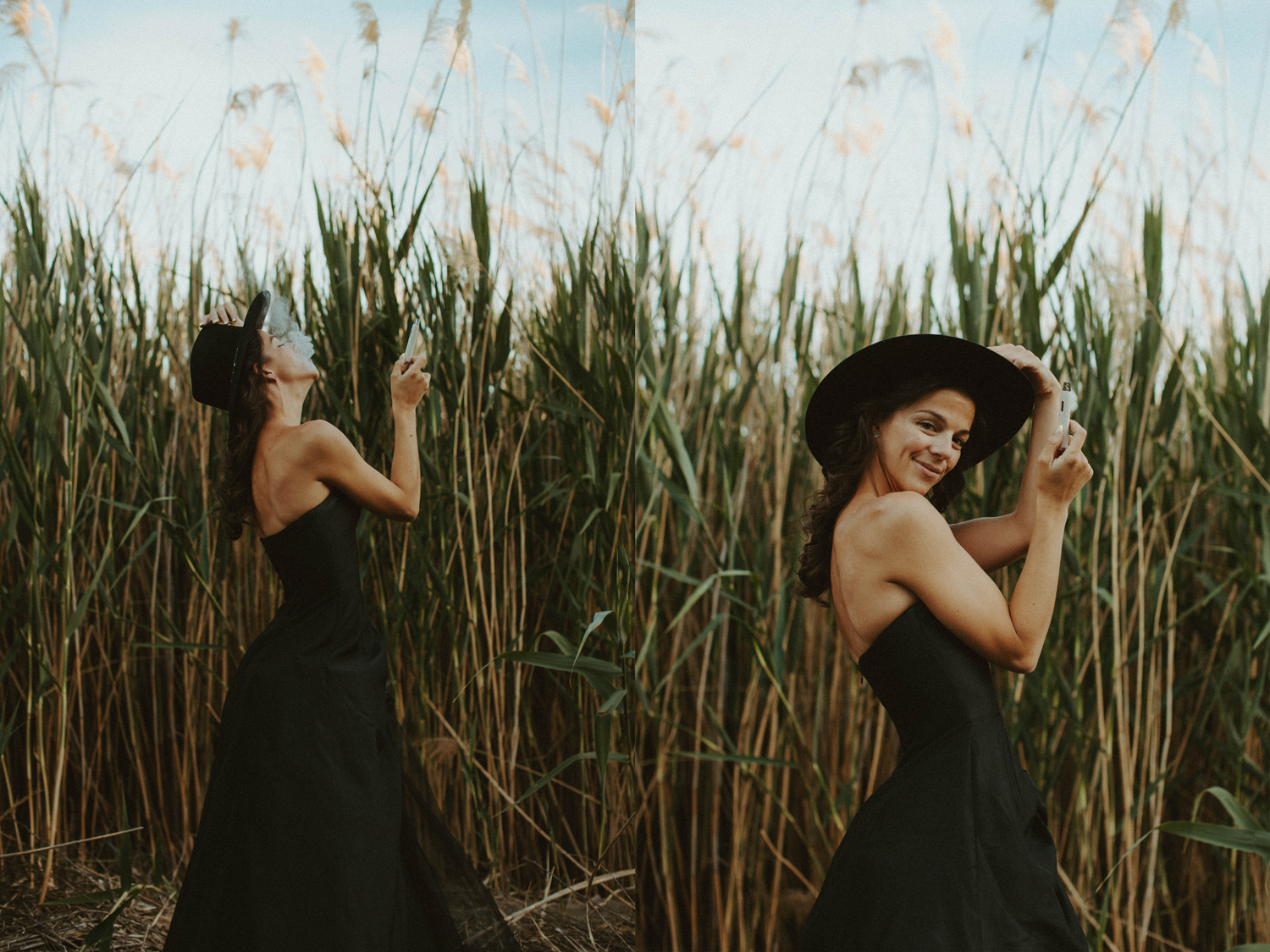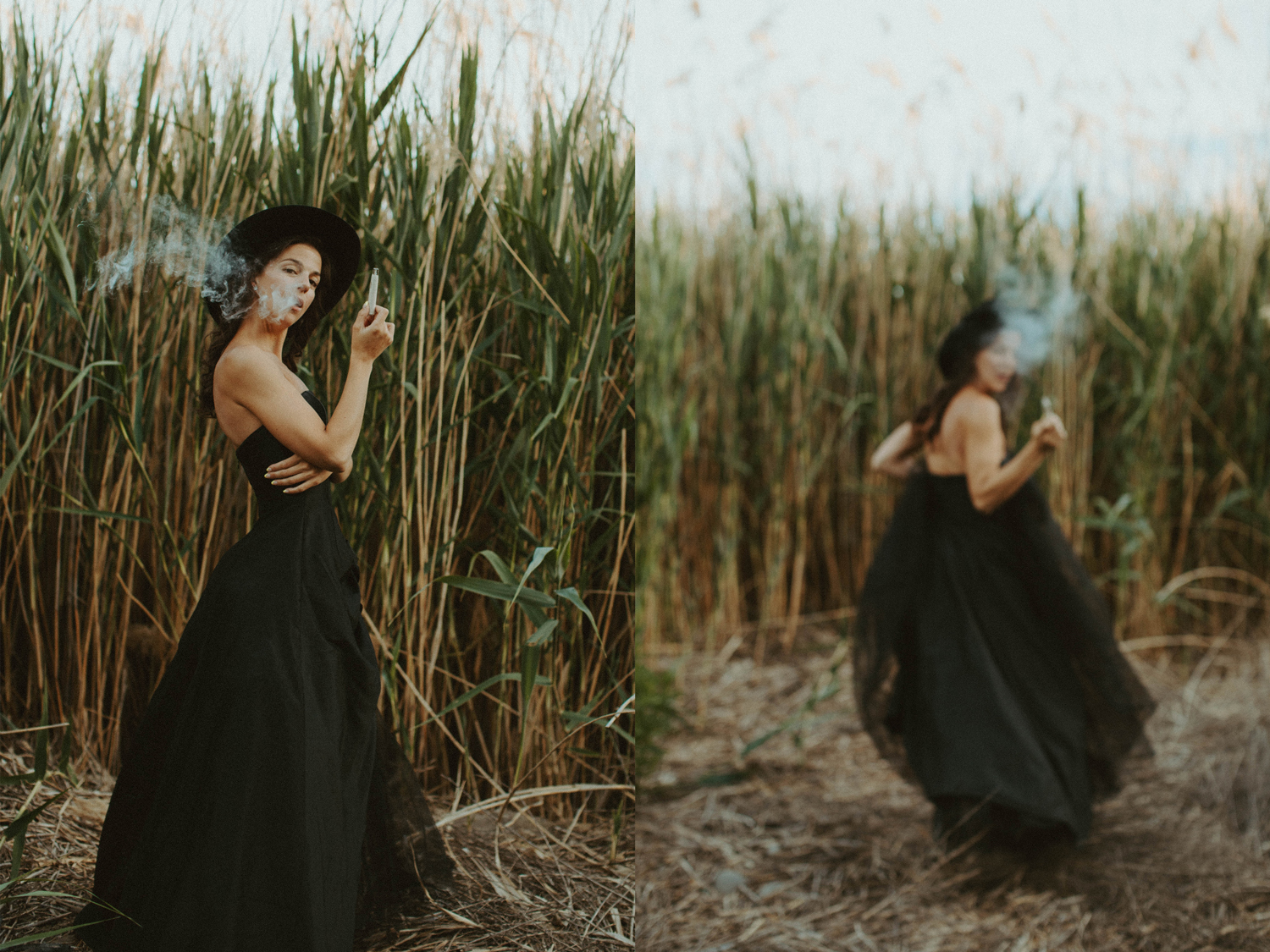 Brands you Love Use This Technology
I'm going to let you in on a little secret. Brands you love across multiple states use AVD's vape technology. In fact, it's what solidified my decision to try the Stem. A few of my favorites include Full Spec, Moxie, Blue River, Humboldt Terp Council and Jetty Extracts.
Vape hardware matters as much as the oil itself. Even the best extracts can be tainted by toxic vape technology. If you're a consumer, ask questions about the tech you toke with. Do they use only the best raw materials? Who controls the supply chain? If you're a processor or extractor, click here to connect with AVD and ensure your vape hardware matches your high quality oil.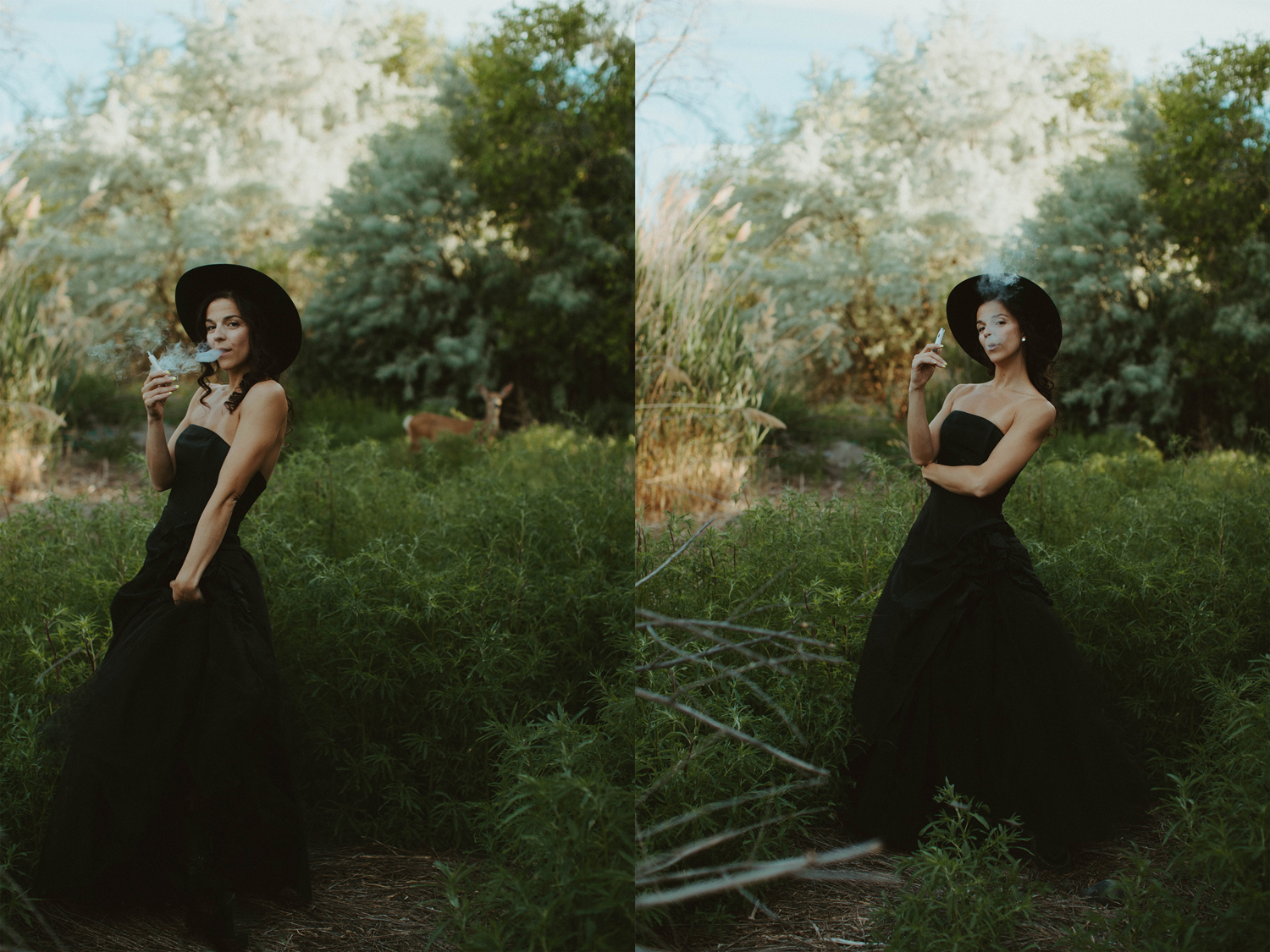 Thank You Ensign Photography for This Shoot
This concept has been on my radar for years, so to bring the shoot to life was a blast. I teamed up with my friend and talented photographer Kate of Ensign Photography as we ventured out into nature. After all, a sustainable vape only makes sense outdoors.
Sure we got annihilated by mosquitos. I might have fallen in the bushes and needed to be pulled out. But I always love working with this lady. Besides, a week's worth of bug bites is well worth it for a shoot like this. Thank you Kate, and more importantly AVD, for making my creative dream a reality.
---
---
You might also like
---