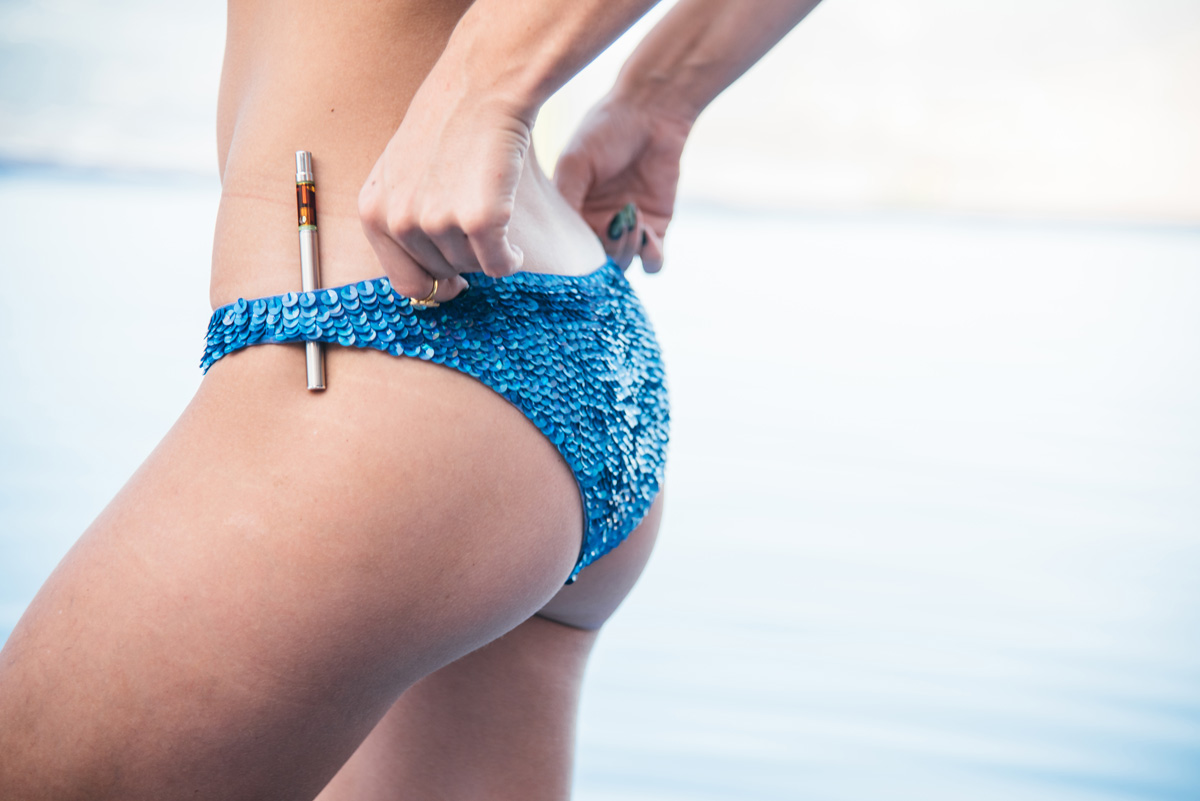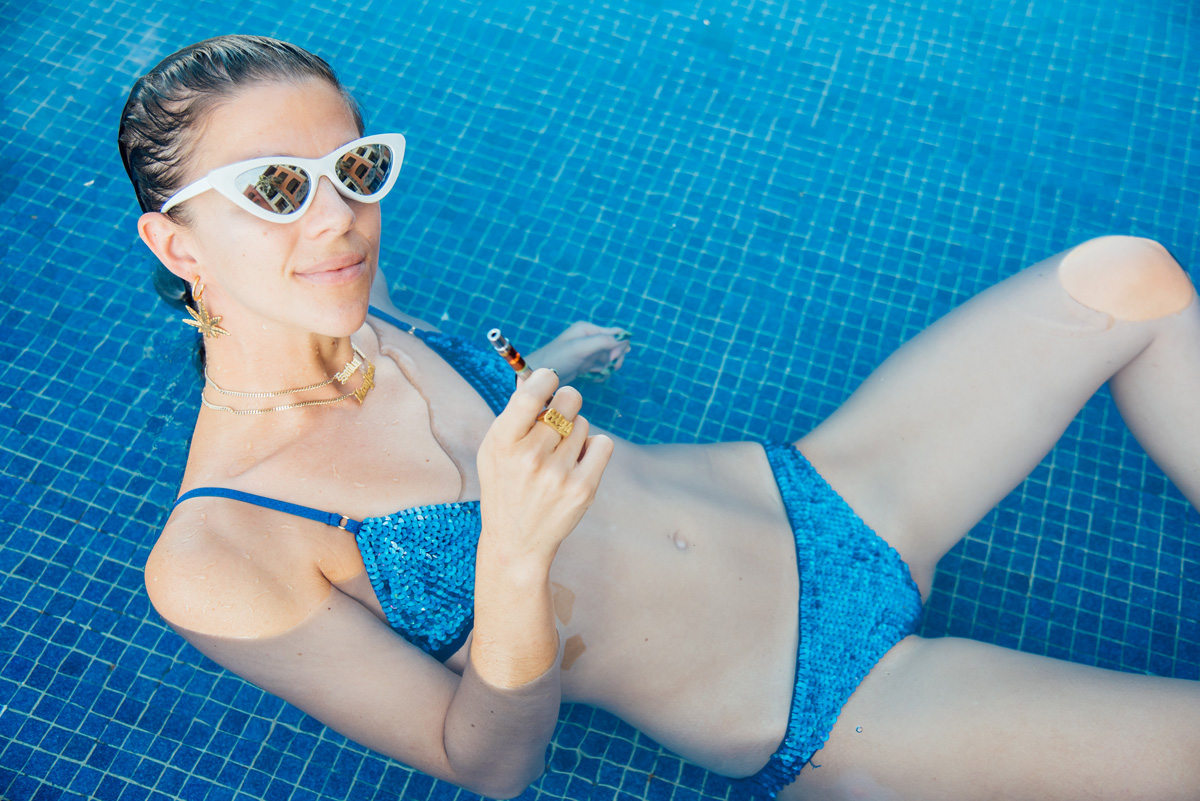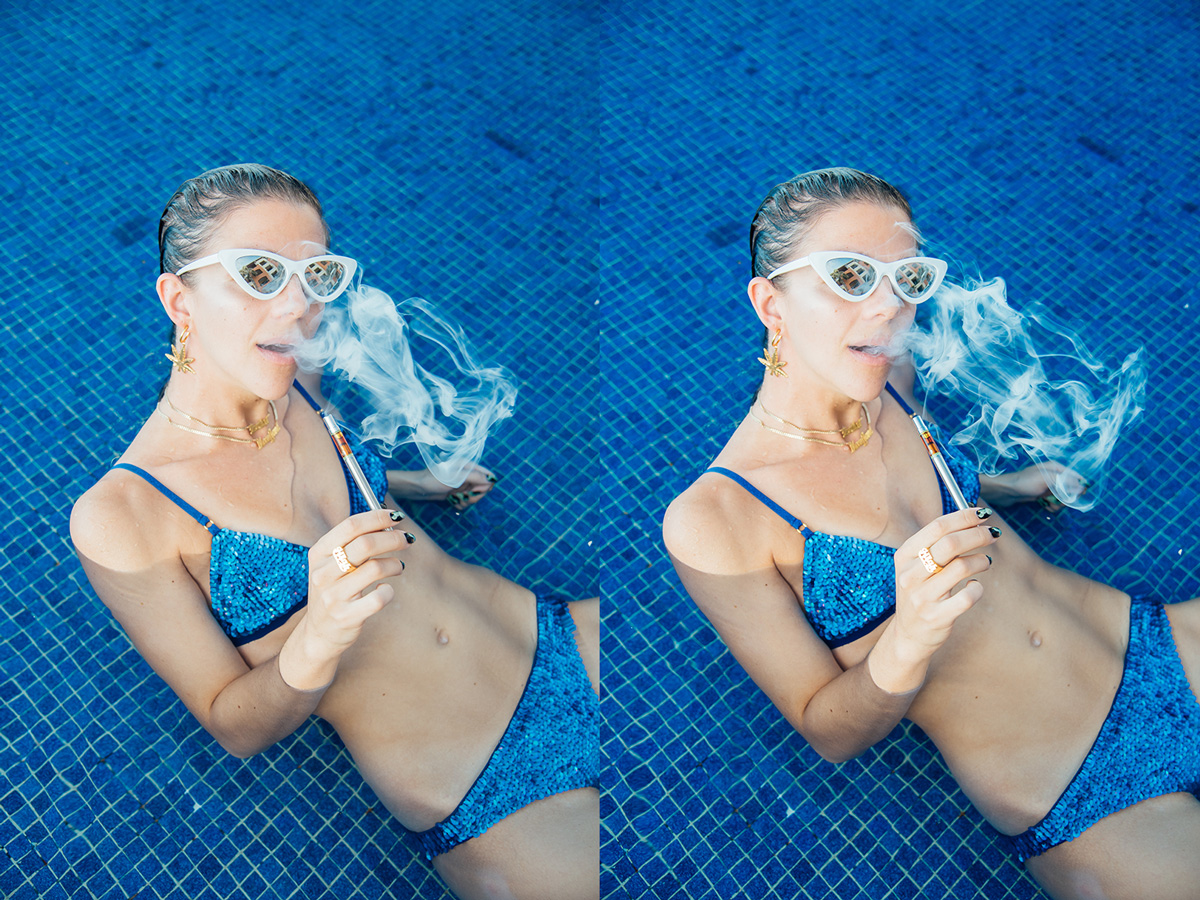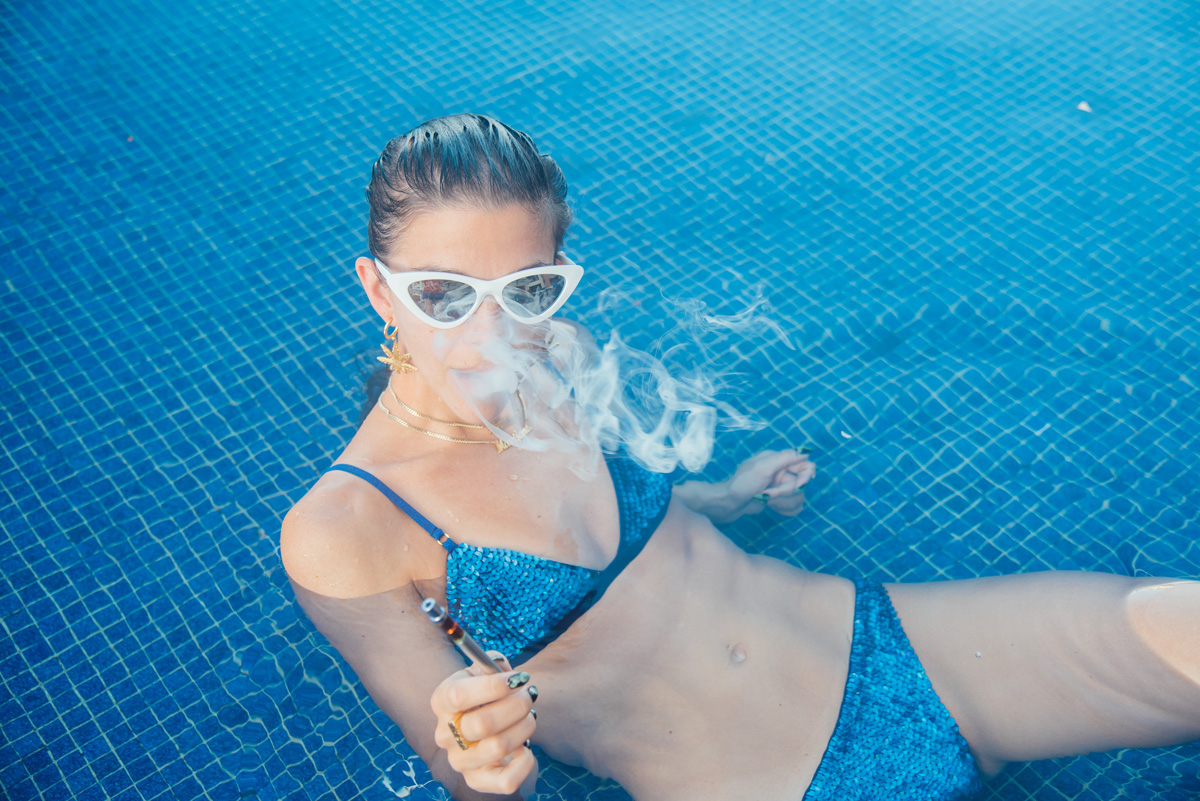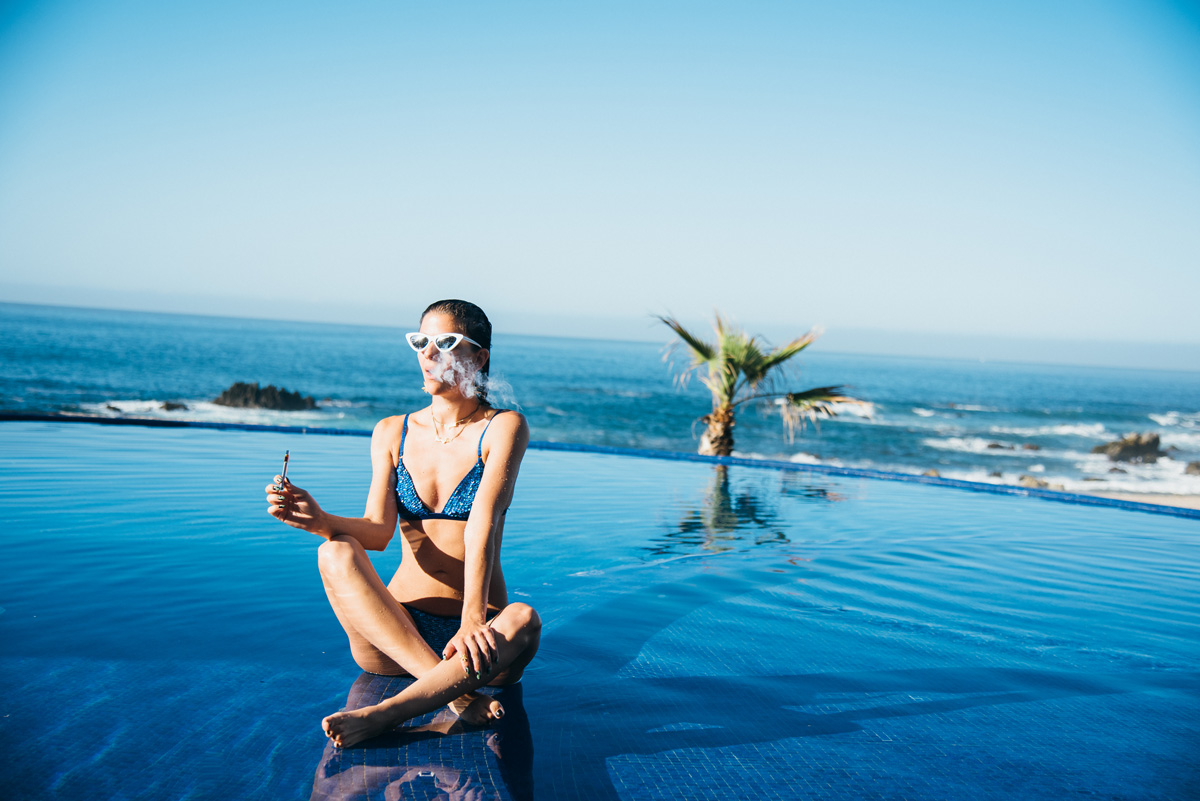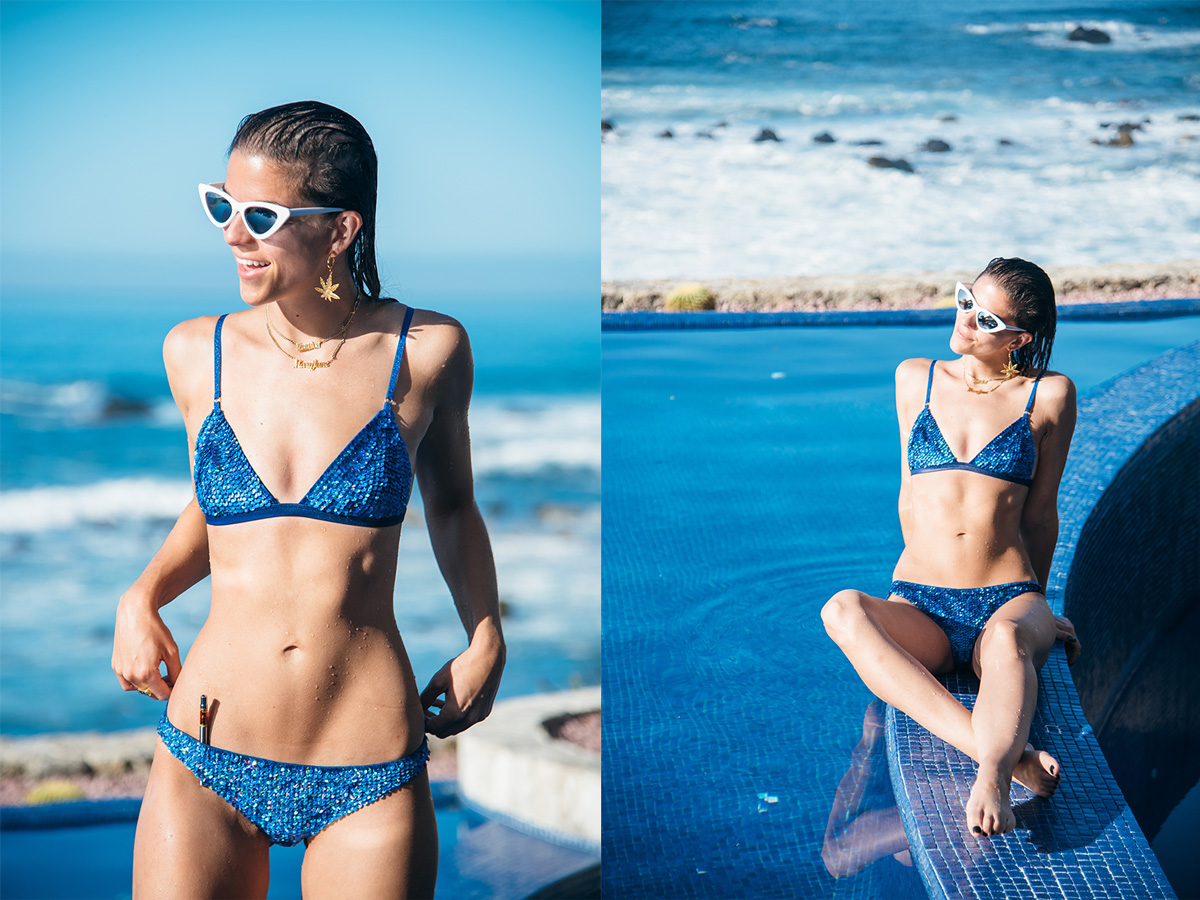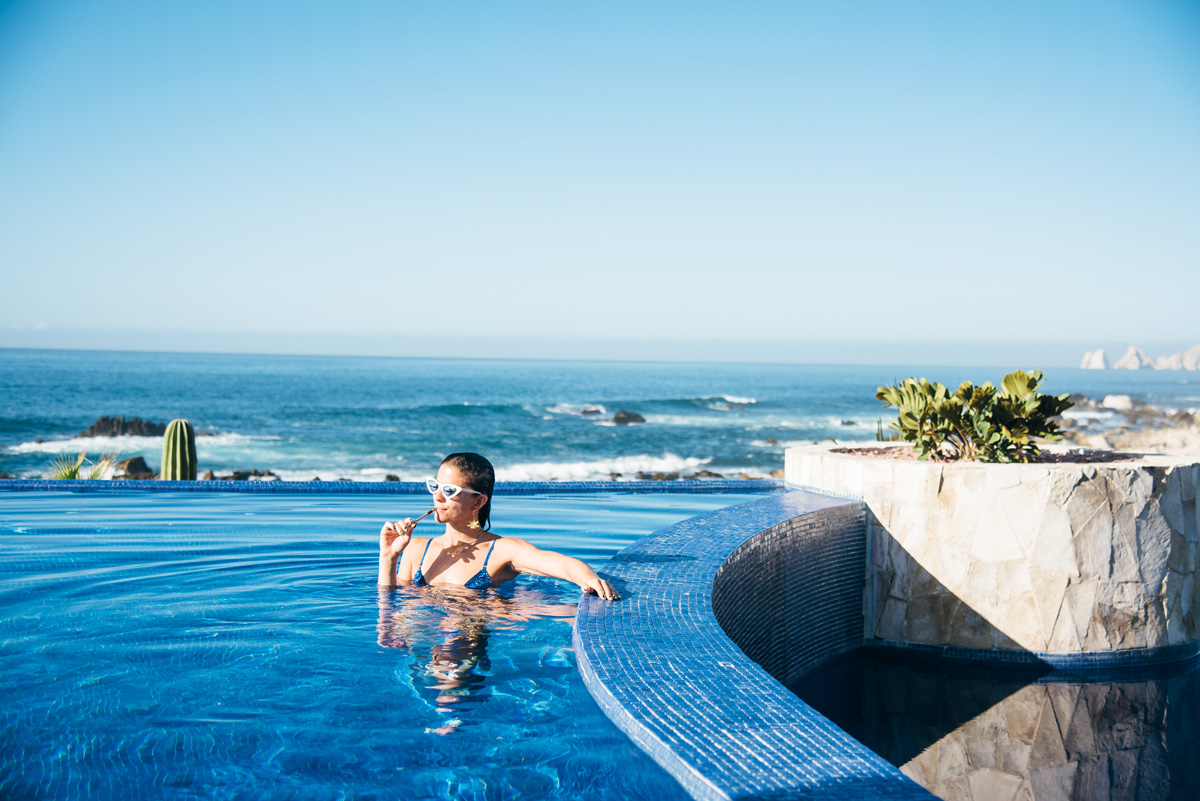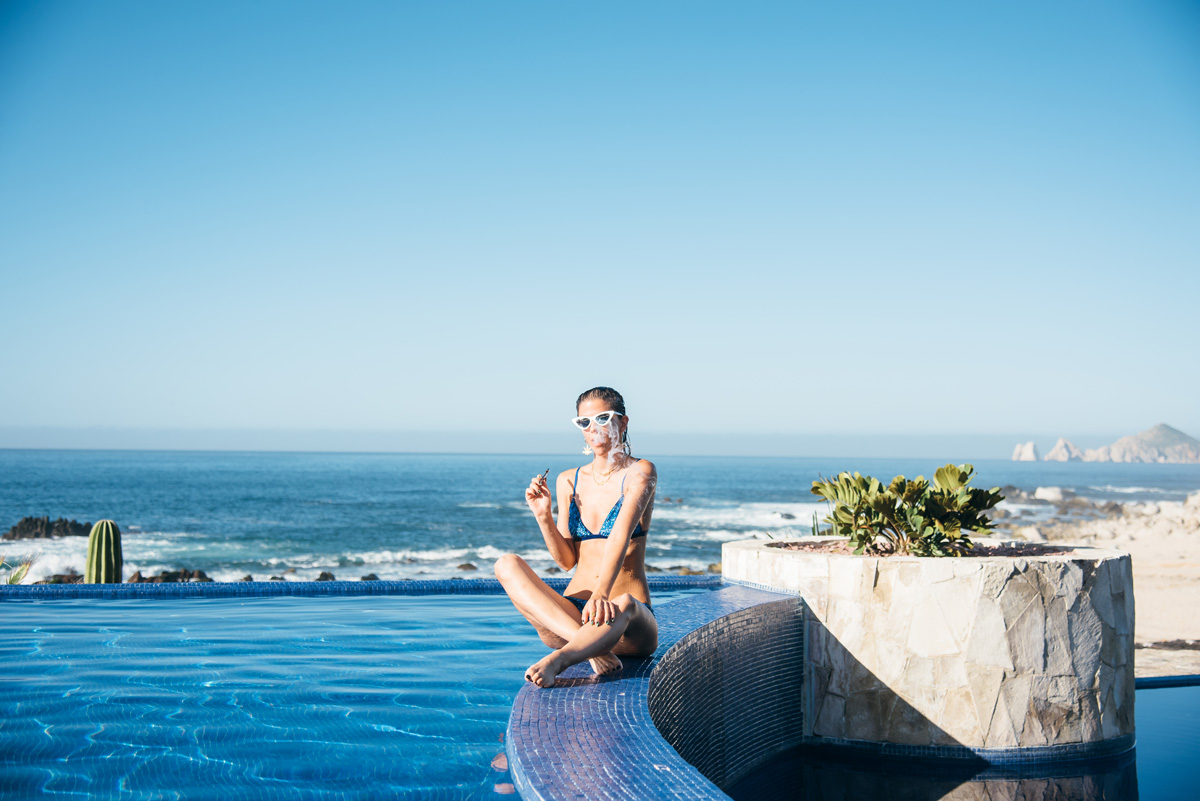 SeaQueen Swim, because every mermaid needs a sequin bikini
Dedicating this Fashion Friday to where I'd rather be — Cabo San Lucas with SeaQueen! I love summer and live for swimwear, so when I saw Discount Universe announce a sequin swim collection I jumped on that email list quicker than you can take a dab. Needless to say, this suit is even more stunning IRL, which is why I couldn't wait to puff in it poolside.
We started our morning as the sun crept up over the mountain. My mom and I knew guests didn't hit the pool until 9 or later, so it gave me plenty of time to hit my Pearl Extracts pen with Lazy Bee Gardens oil. The blue tile paired perfectly with the blue sequins on this suit. I wanted to add something a little extra (because I am) so threw on my Vida Kush jewelry for even more bling. As for my sunnies? They're from Amazon. Three pair for $30!
I know what you're thinking. "How does this suit hold up?"
I've worn my SeaQueen suit on several occasions. Photoshoots, sun tanning and going hard at Vegas pool parties. SeaQueen suits are made for wearing, not just for photographing. They hold up in salt water and chlorine, so don't be afraid to give them some use. As with any suit, I recommend washing it afterwards with a little vinegar to help clean the suit and remove any chemicals that could lead to discoloration.
Sure summer is over, but I love bikinis year round. If you're like me, love swimwear and want to stand out poolside, check out SeaQueen here and don't forget to follow them on social media @seaqueenswim. Now my only question… When is the next collection!?
---
---
You might also like
---