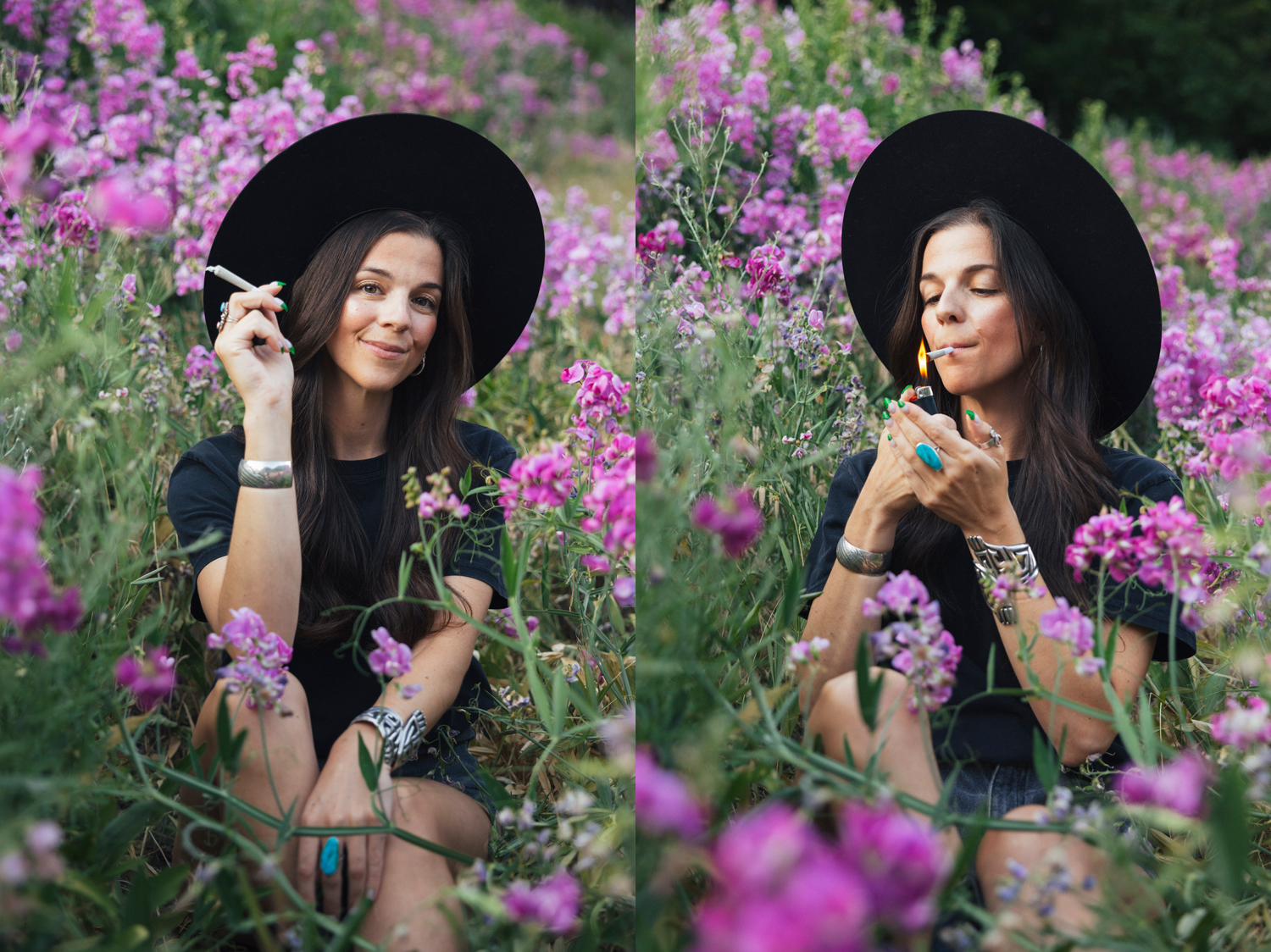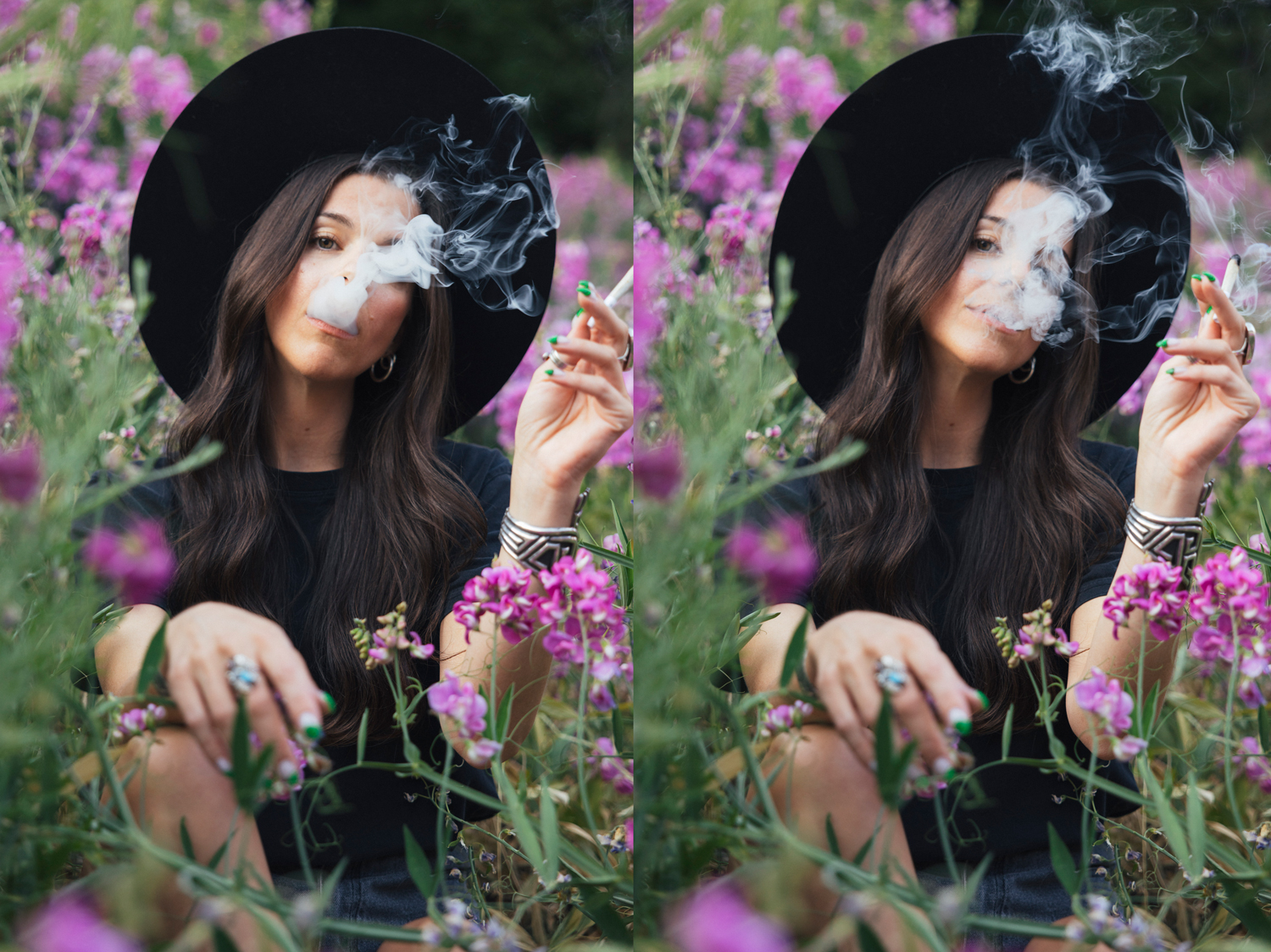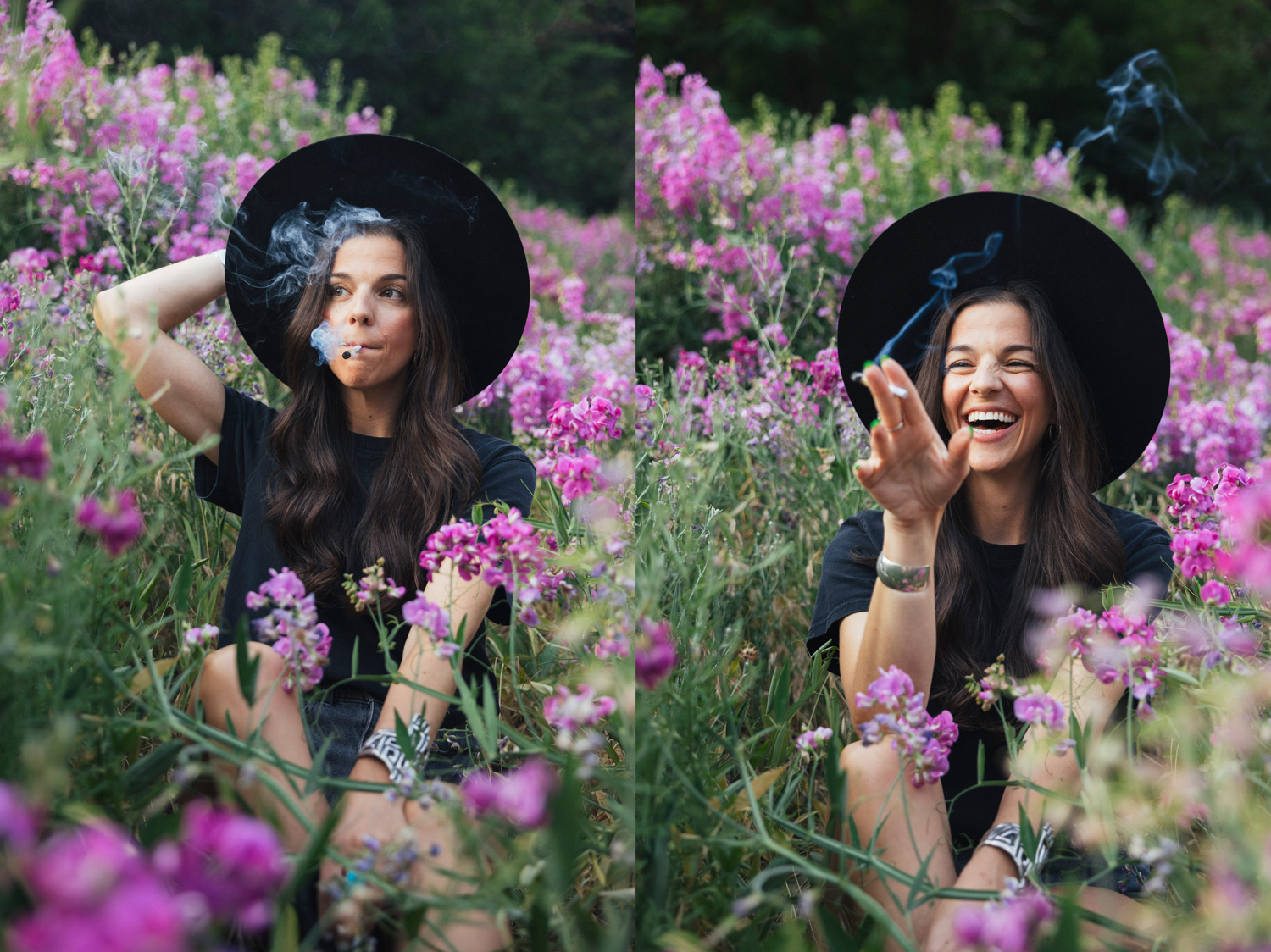 Don't just smell the wildflowers, smoke them too
Do you ever meet friends on Instagram and they turn out to be just as wonderful in real life? I have, and can't wait to share the story of my wildflowers photo shoot with the talented Justin Krompier. Justin shoots predominantly landscape and lifestyle photos, but his portraits of wanderbabes caught my eye. So when he and his van were just passin' through Wallace,  I jumped at the chance to work together.
One of the things I love best about living in the mountains is the abundance of wildflowers. From May through September colors change from white and yellow to pink and purple. Flowers like foxglove, daisies, lupine and wild sweet pea cover the hills. I've tried lifestyle content with my camera on a tripod, but it's never the same as working with a photographer, especially when it comes to cannabis content. So for this shoot, I knew exactly the hill for the perfect golden hour light.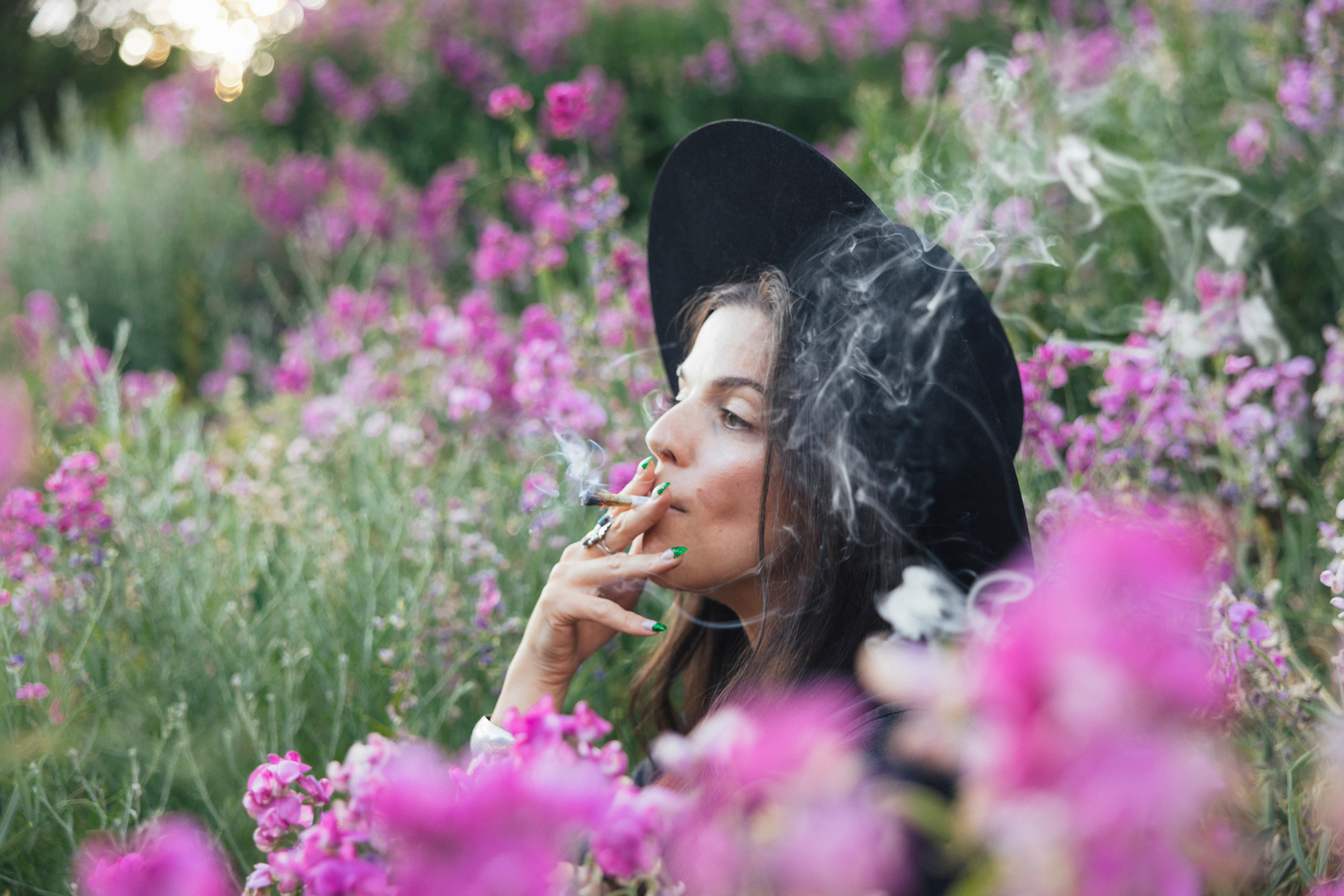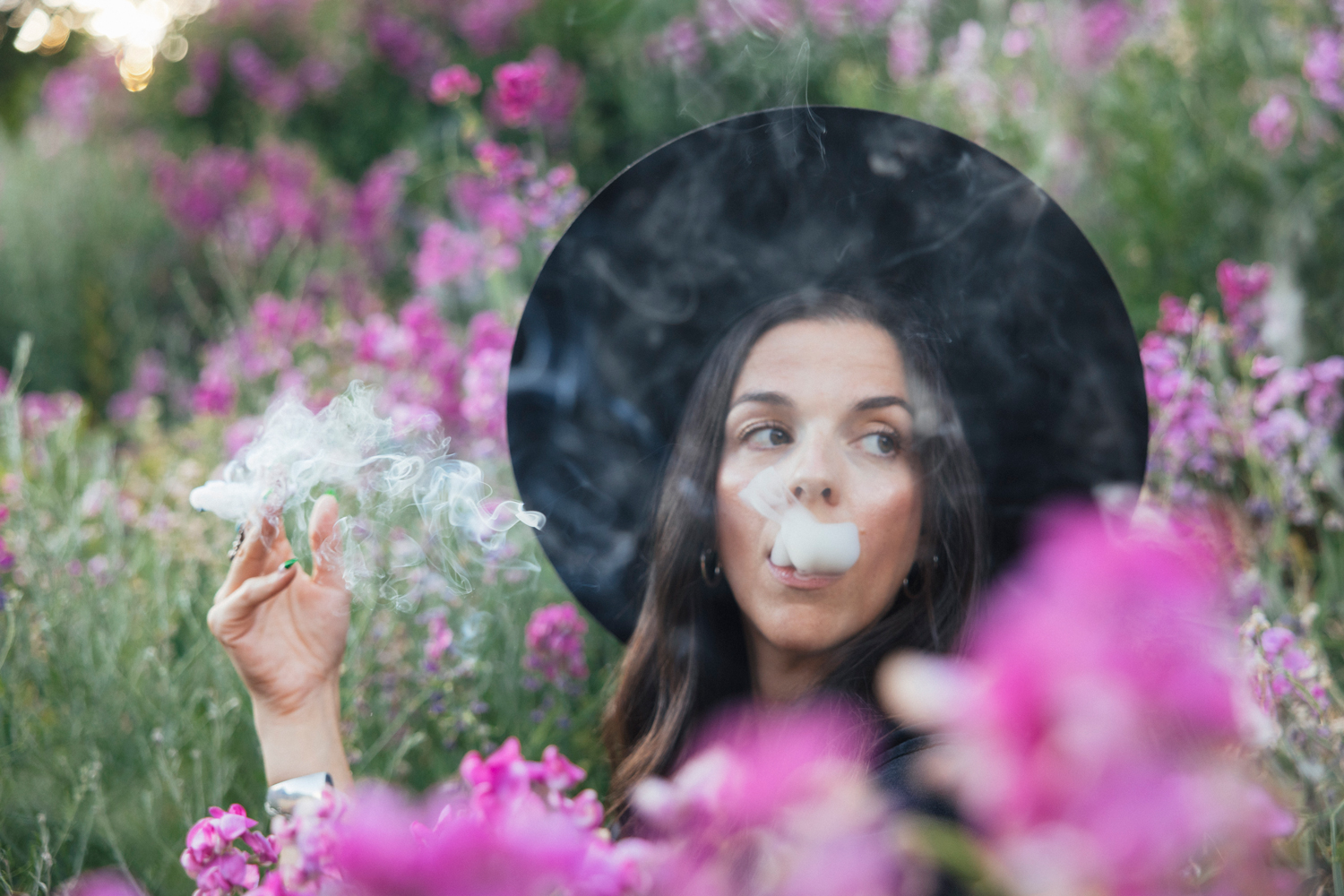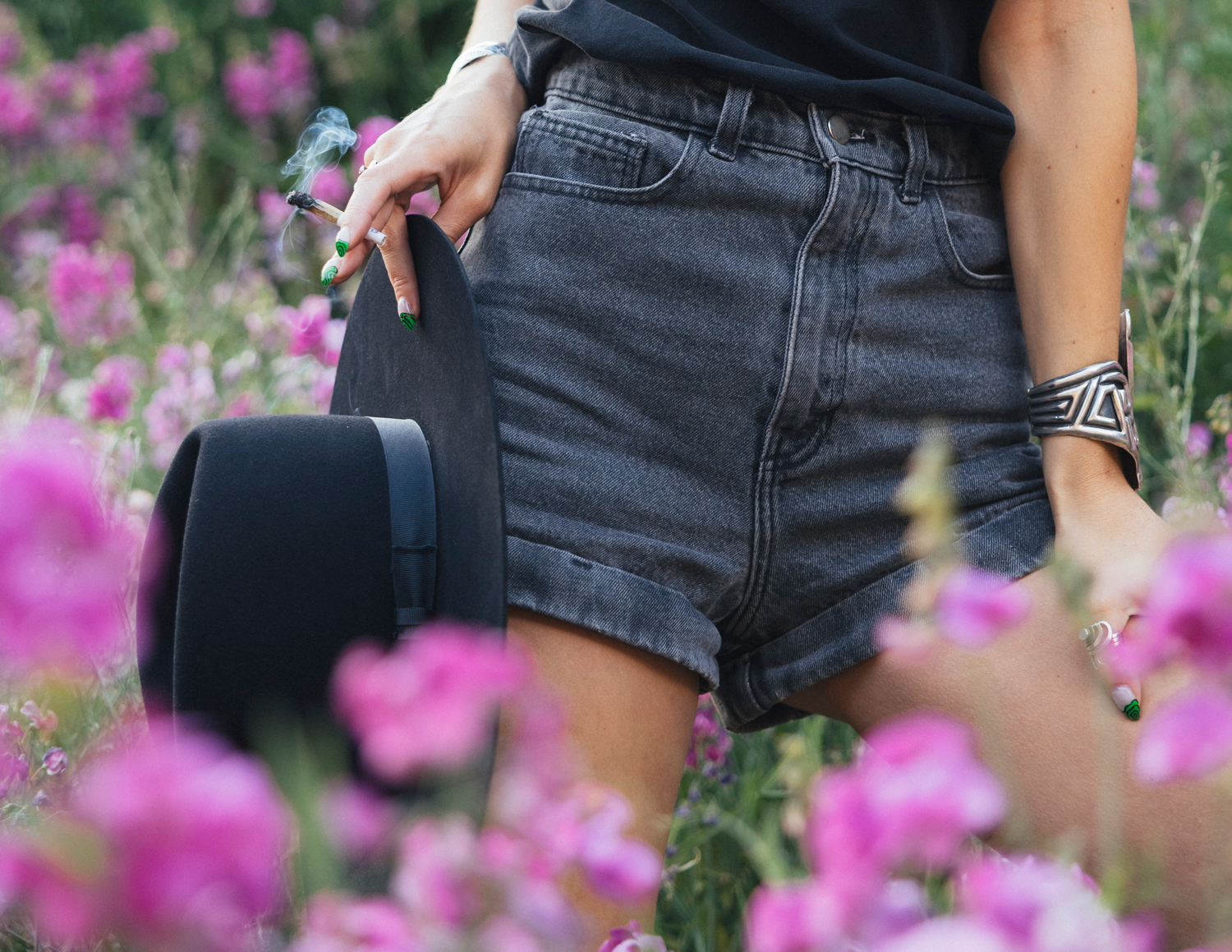 "I guess I'll wear what I wore last night"
Initially I planned to wear a boho floral dress and pulled several backup options. When I showed these to Justin, he worried I'd get lost in the field of flowers. I looked down at my all black outfit and said, "I guess I'll wear what I wore last night."
It's true. Sometimes less is more, especially in a flower field. Besides, it's hard to go wrong with all black everything, even if it's the outfit you wore to the Wallace Blues Festival the night before. So when in doubt, keep it simple. Throw on lots of silver and maybe an oversized hat. Then spark up in the flower field of your dreams.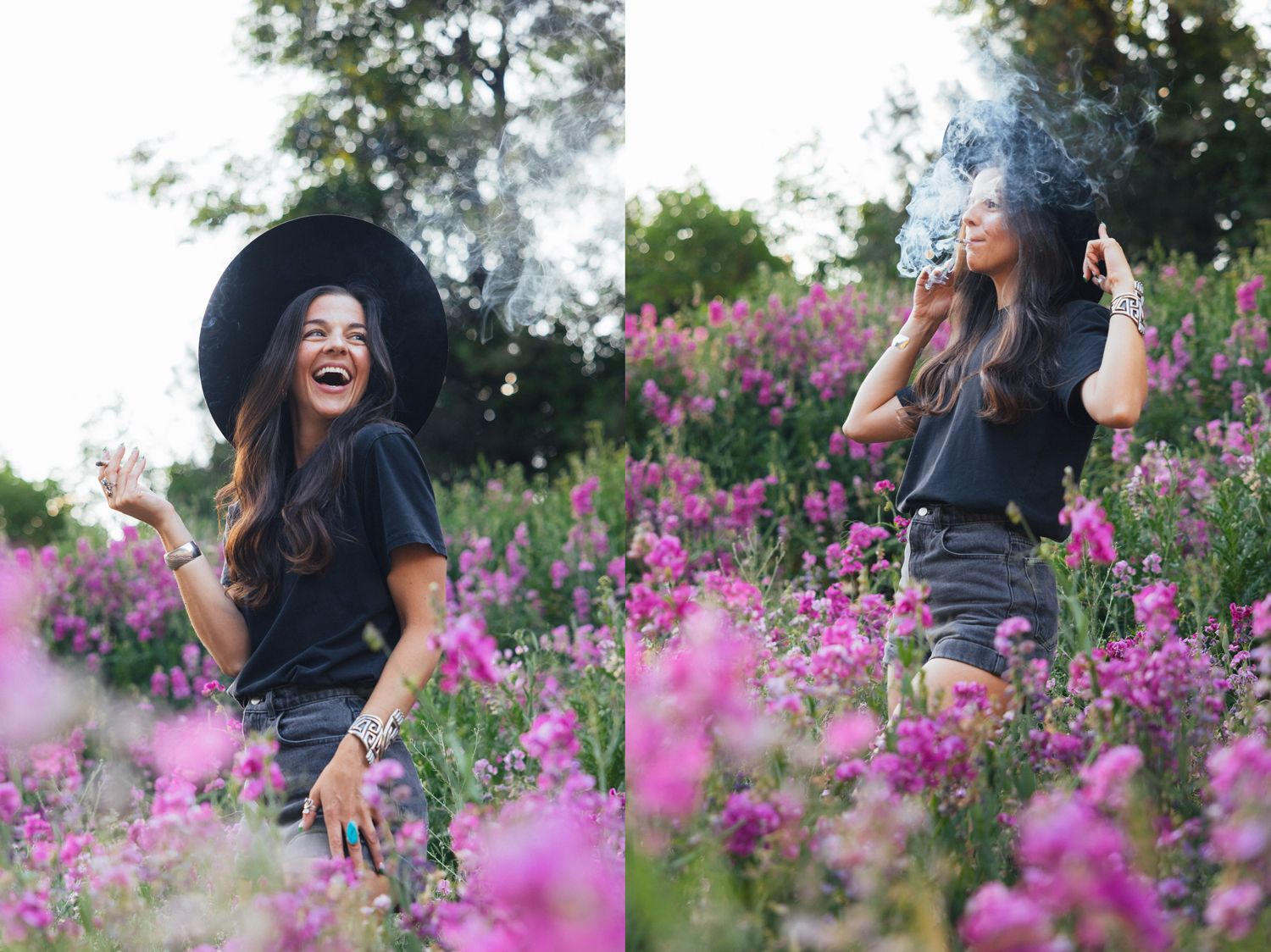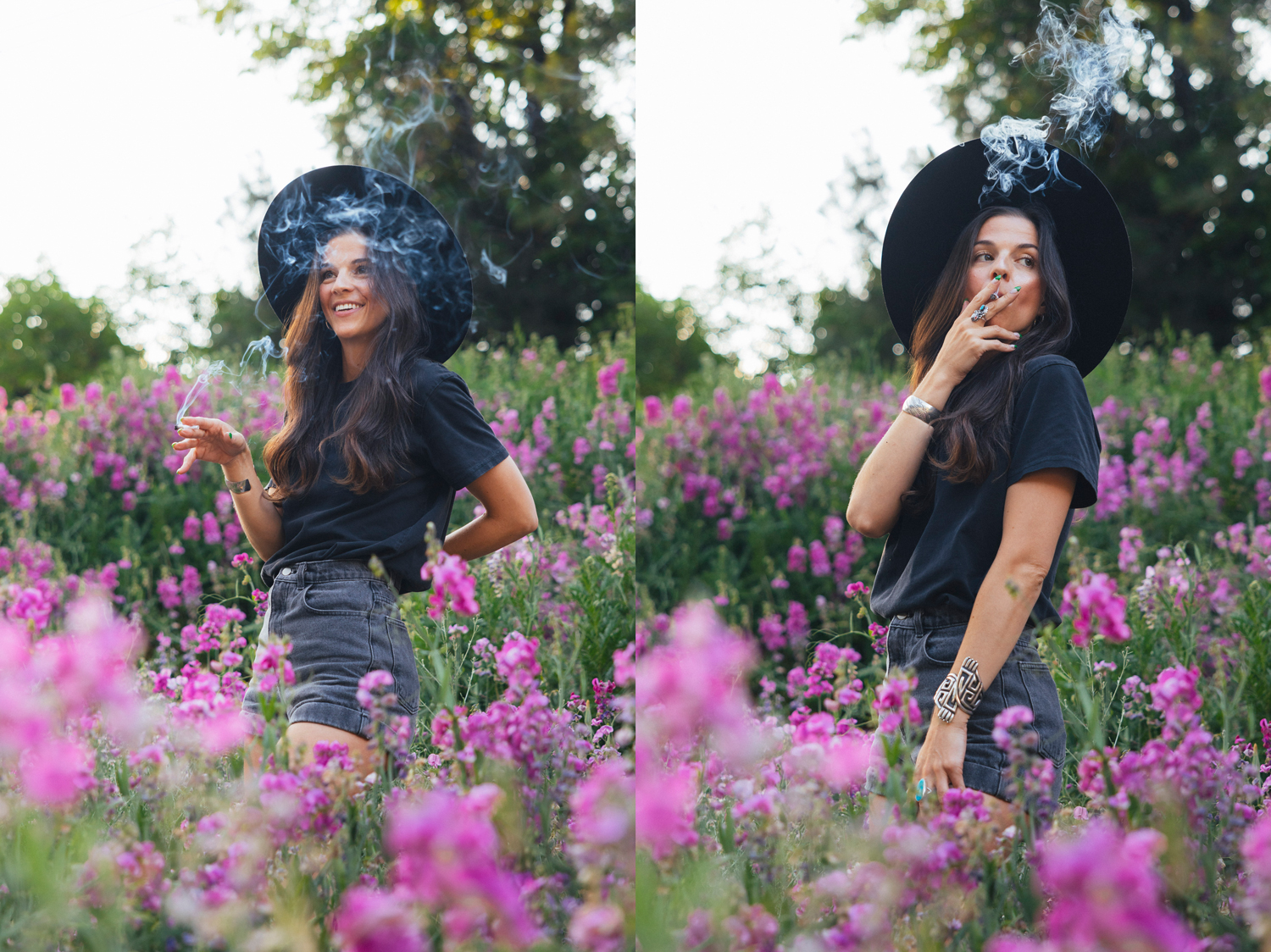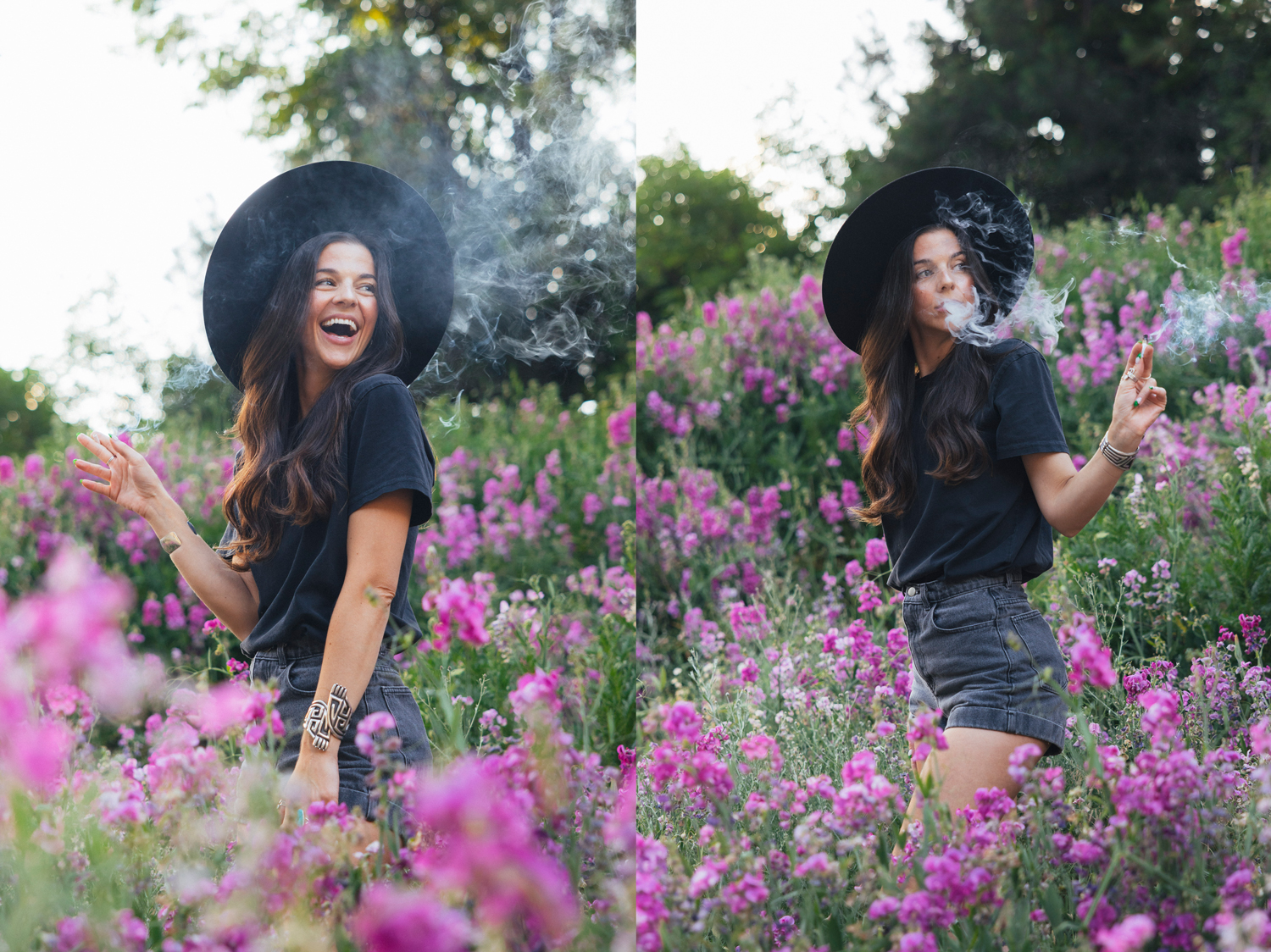 Soak up golden hour with your favorite flowers
Is there anything better than soaking up golden hour with your favorite flowers? No, I'm not talking about the wild sweet peas. I'm talking about Lazy Bee Gardens' pre-rolls. I can always count on this farm for sungrown, Clean Green Certified, tasty, terpy joints.
I smoked two pre-rolls as the sun slowly sank. The still air allowed smoke clouds to linger longer than normal. Justin snapped away capturing more photos than I could even fit here. It felt great to shoot content for fun, without client deadlines or set creative direction. Just two creatives making magic in a field of wildflowers.
Justin travels North America in his van shooting photos. He's a wonderful human and clearly a talented photographer. Make sure you follow his Instagram at @just_passinthrough and I 10/10 recommend booking him the next time he passes through your town. I know I'll definitely work with him again!
---
---
You might also like
---