Add Cannabis to Your Cabin Trip Getaway
One thing I love about living in Washington State is how it feels like a permanent vacation. From endless mountain hikes and epic snowboarding, to no shortage of lakes or rivers, there is always something to do. That being said, sometimes you need to decompress and get off the grid.
I recently wrapped a Granite Falls staycation with my friend Lizzy. We smoked endless joints, took frigid polar plunges and dabbed until we couldn't dab anymore. We made time to create for fun, without client requirements, and packed a few of our favorite brands. So I've put together a recap of the best cannabis products for a cabin trip.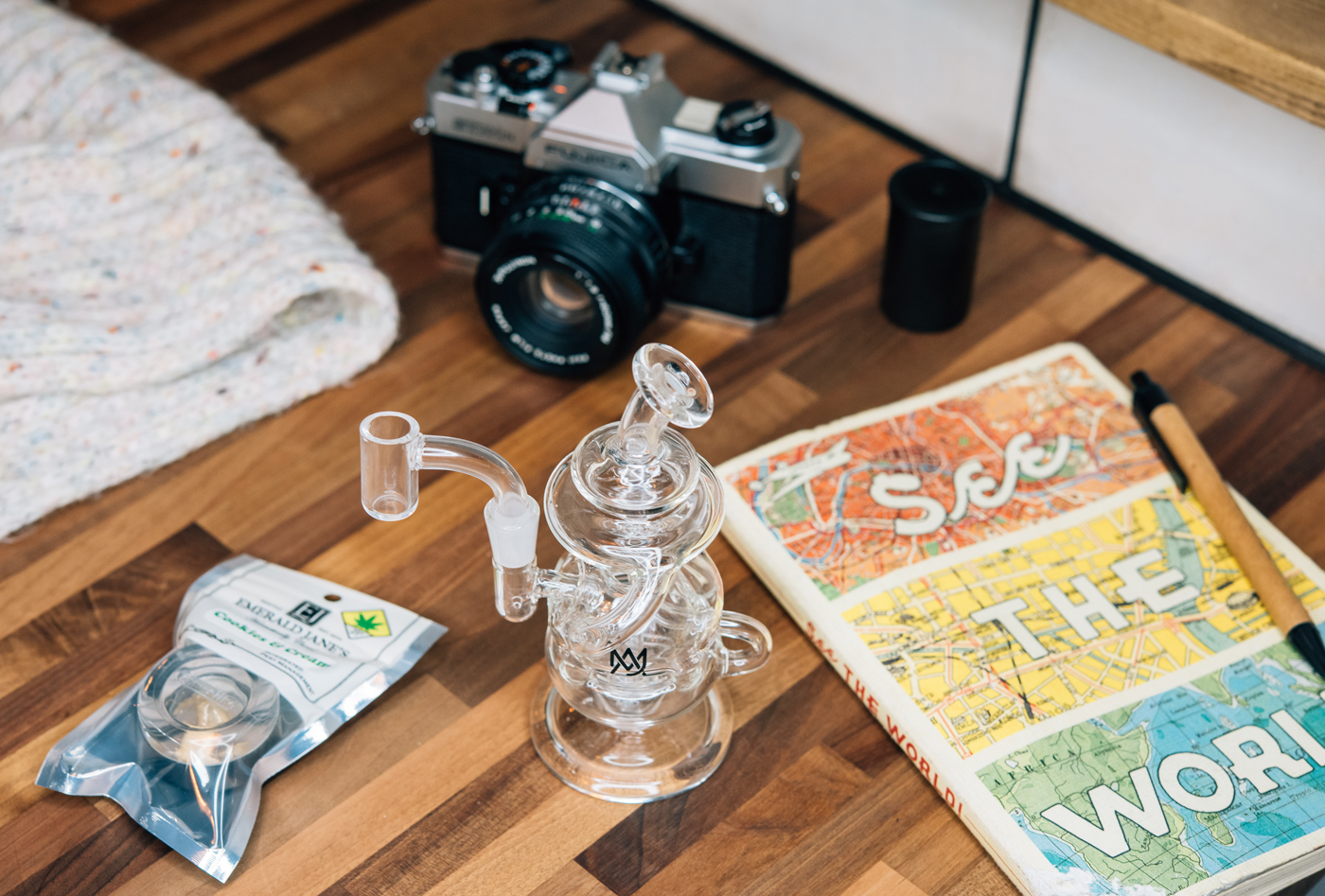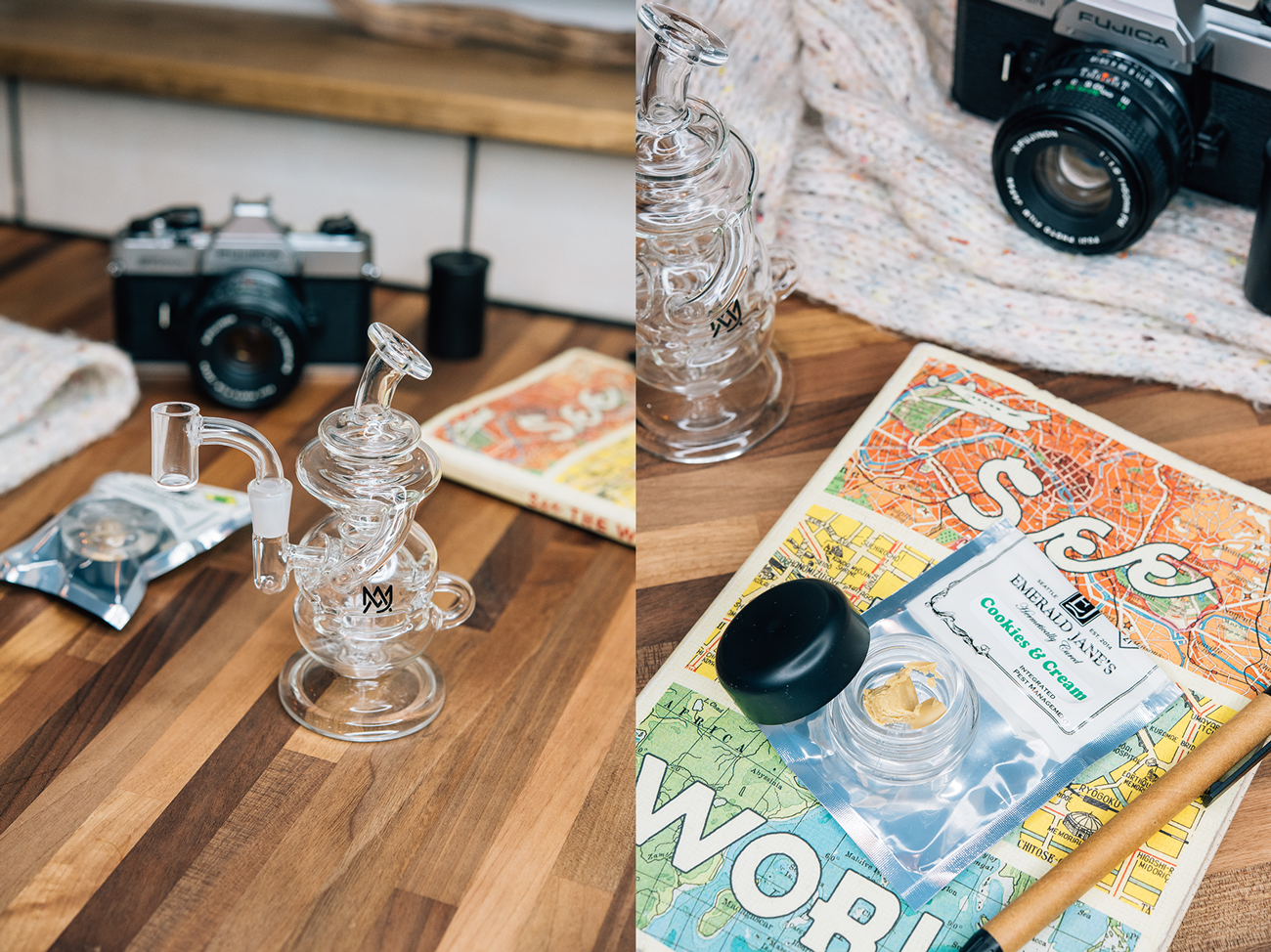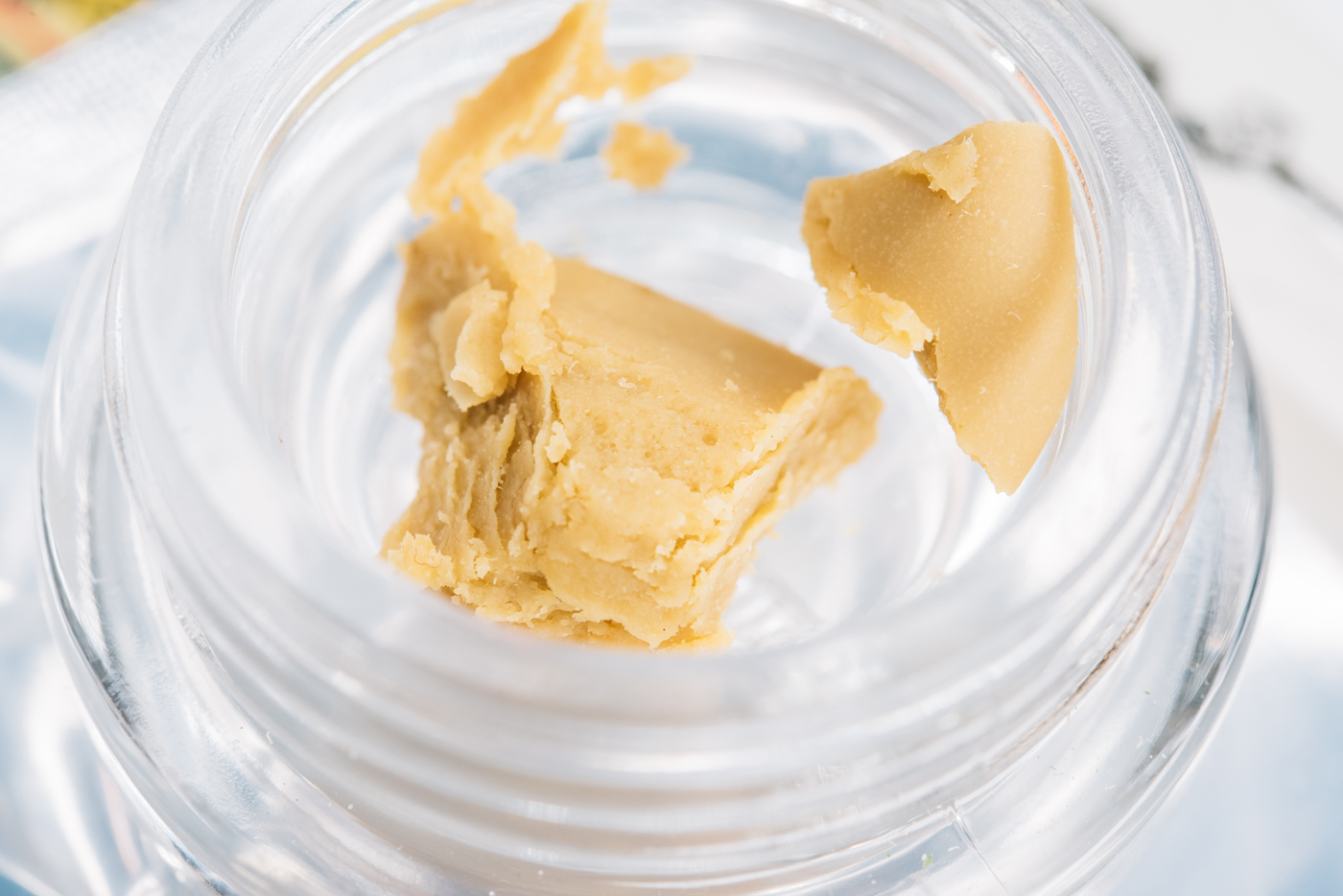 Emerald Janes Rosin
If you plan to spend a few days away from cell and Internet reception, you'll want to bring the rosin. Seriously, pack a lot. You're going to dab.
Lizzy and I dabbed a ton of Emerald Janes' Cookies & Cream rosin. I'm usually a sativa smoker, but a couple years ago a budtender recommended this indica and I've been about it ever since. As for flavor, it's got that classic Cookies spice with a creamy smooth exhale. However, be warned. This strain will give you the munchies. We devoured a couple blocks of cheese shortly after so if you head to a cabin with lots of cannabis, don't forget the snacks.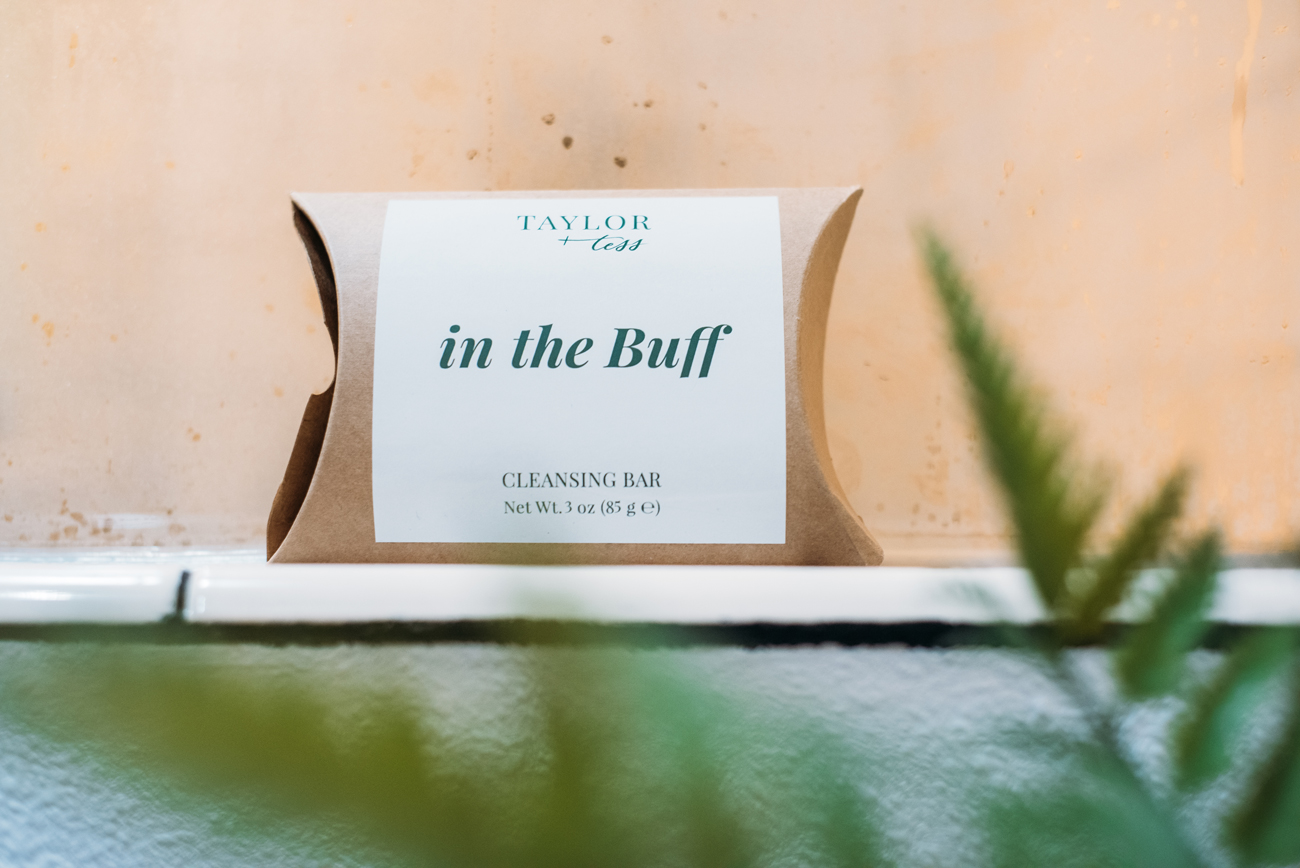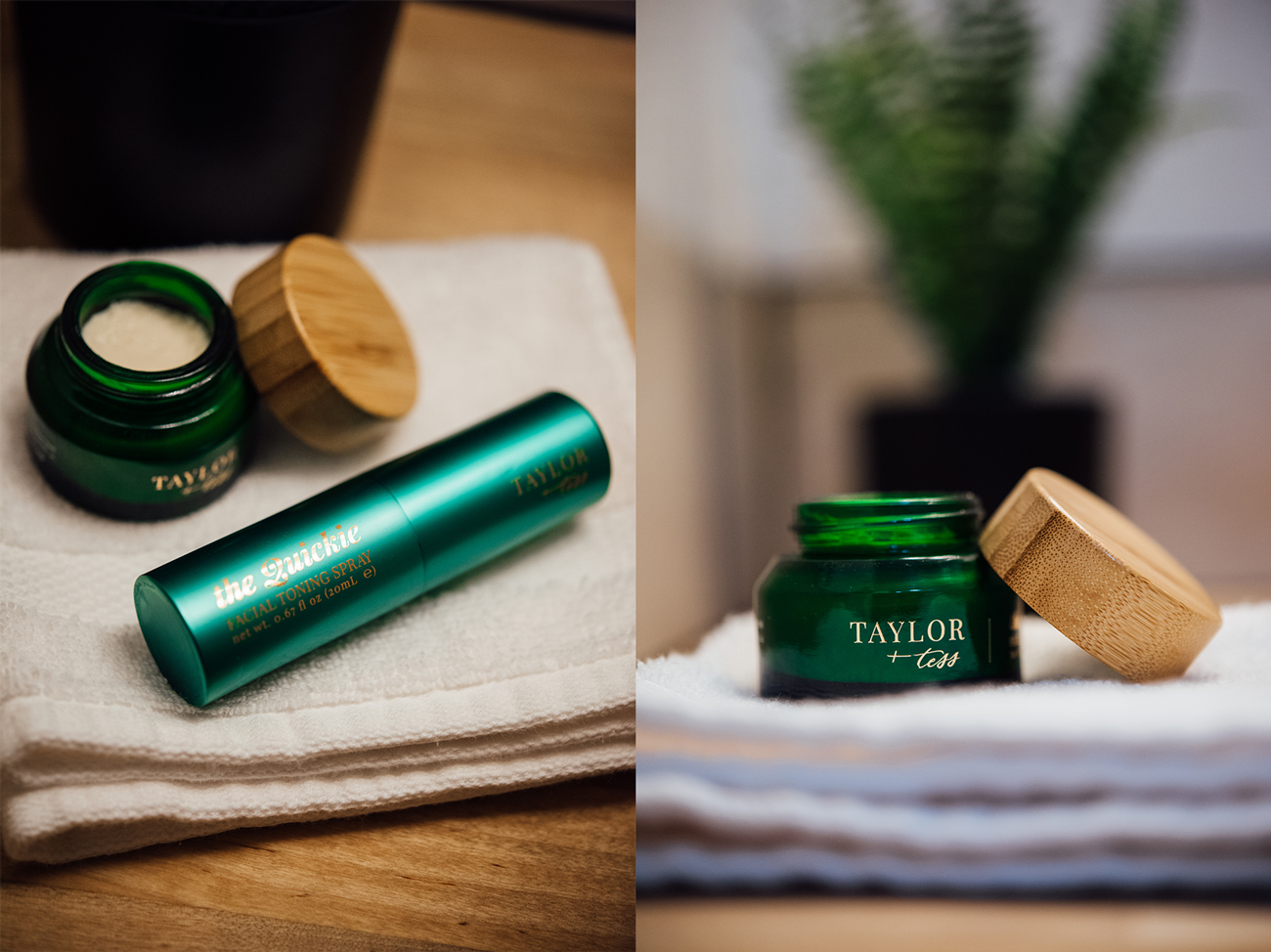 A cabin trip can do wonders for your mental health. However, depending on winter weather it can also wreak havoc on your skin. It's why I packed Taylor + Tess skincare products.
After a day exploring, slough away dead skin cells with their in the Buff cleansing bar. Your face might feel a little tight due to altitude, which is why I also love the Nightcap face moisturizer. It's loaded with vitamins C and E, which encourage cell turnover, as well as time-release CBD. Lastly, who doesn't love a mountain quickie? The Quickie facial toning spray features kakadu plum extract and witch hazel to hydrate your face and remove residual dirt from all those adventures.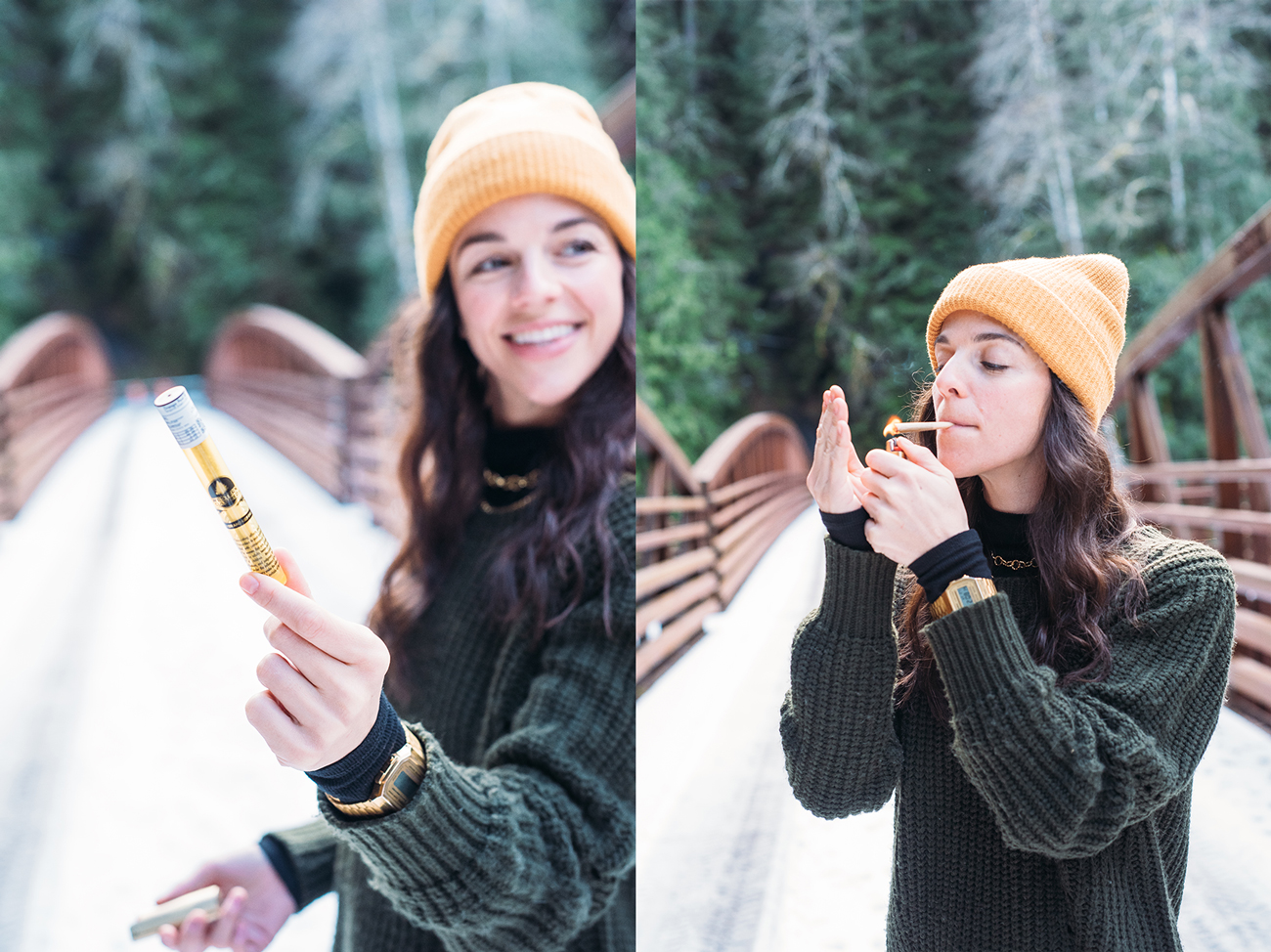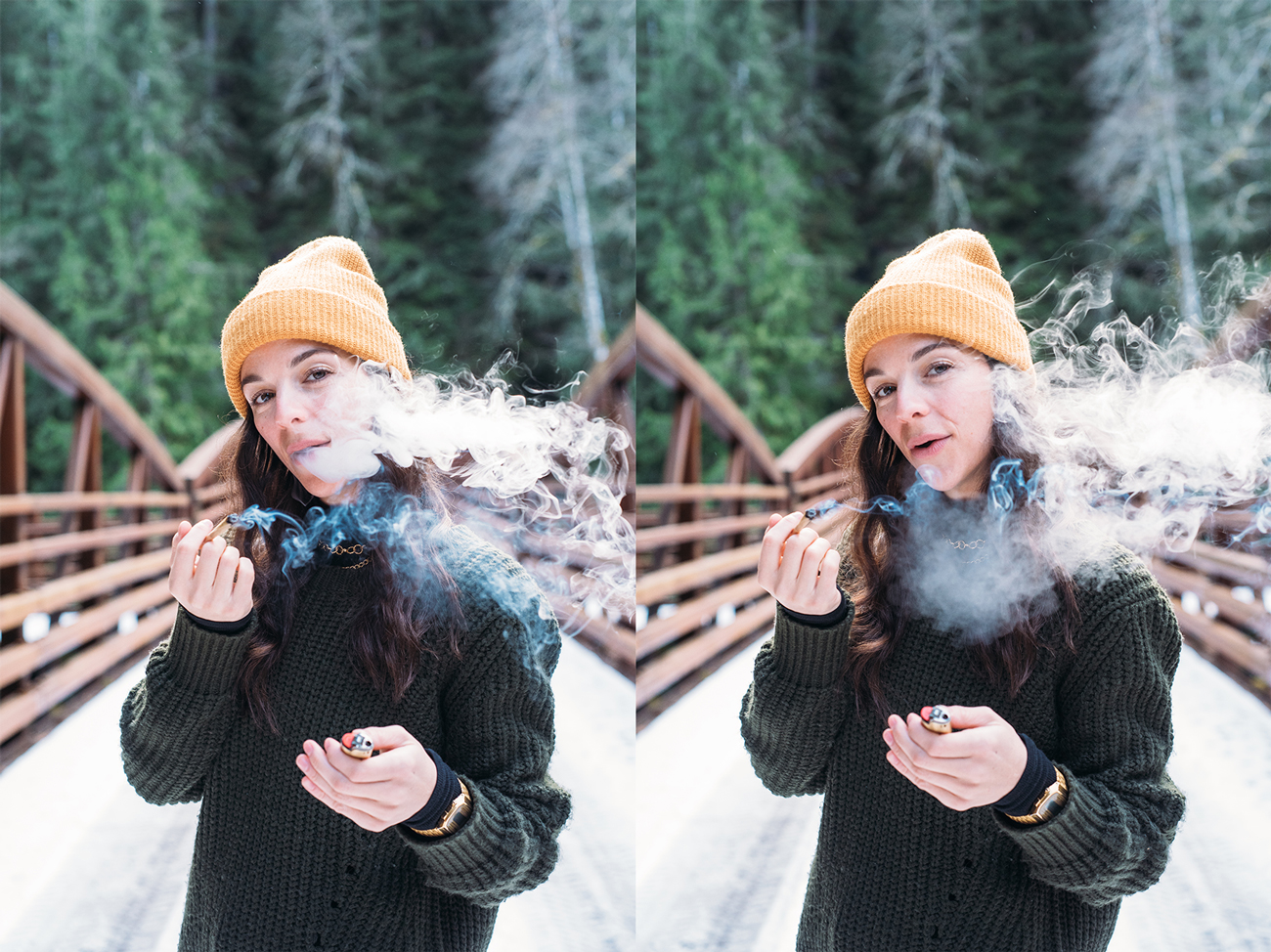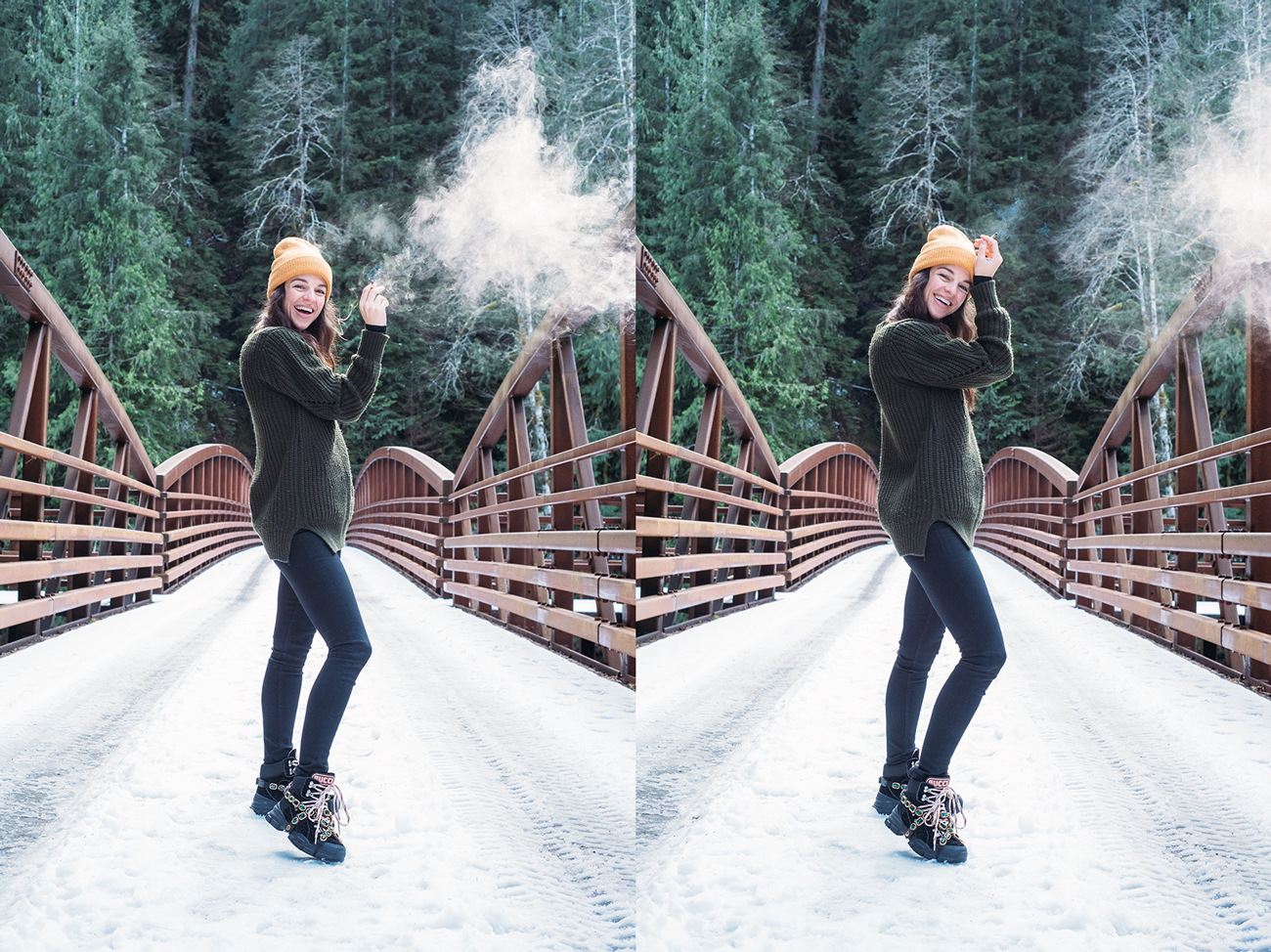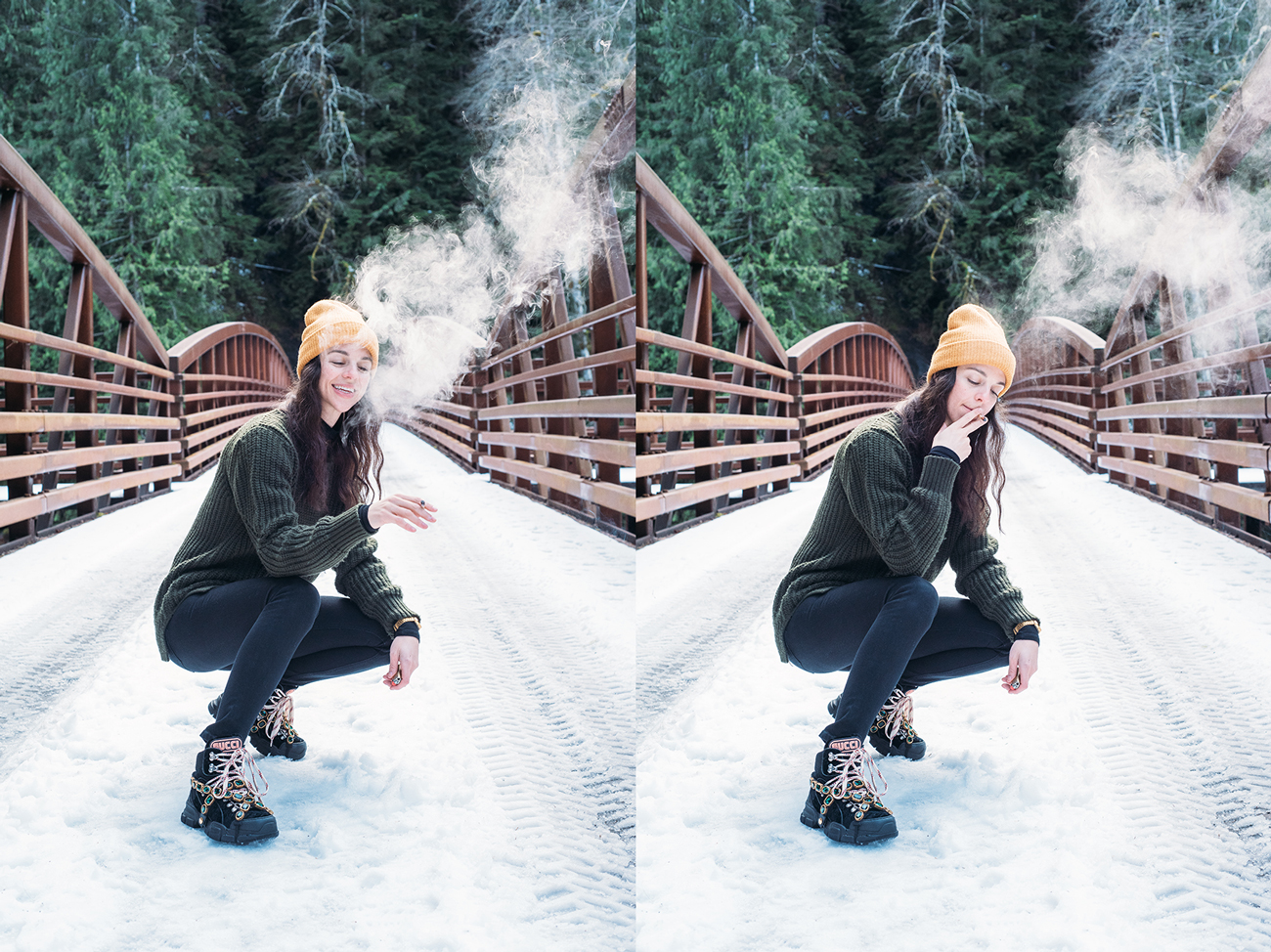 Last but certainly not least, light up your cabin trip with Western Cultured pre-rolls. What I love most about this brand is their terpene wheel, which color codes strains based on sweet, sour, spicy and earthy. They make it so easy to understand strain flavors and find what is right for you.
I'm a sucker for sour strains. Western Cultured's Super Lemon Haze is seriously my favorite pheno on the i502 market. Unfortunately the retailer we picked up from didn't have any in-stock, so I went with Dutch Treat. This sour sativa has uplifting effects perfect for your smoke sesh on a snowy bridge.
What are some of your favorite products for a cabin retreat? Let me know in the comments below, and if you ever find yourself visiting the upper left USA, please send me a message so we can enjoy them together!
---
---
You might also like
---