Girls Just Wanna Have Fun with PLUGplay in Washington State
PLUGplay takes fun seriously. So when they reached out to parter on their Washington State launch I didn't hesitate to go hiking. One of my favorite things to do is play in the mountains. The Pacific Northwest is packed with scenic smoke spots and cannabis keeps me plugged in on the trail.
I called up my friend Keti, a fellow wander babe, who suggested Lake Ingalls. Its vibrant fall colors pair well with pot, which amplifies the epic views. We filled our bags, loaded the car and definitely couldn't forget the plugs for an unforgettable day with PLUGplay. As an added bonus, Sarah—a fellow cannabis creative—just moved from Michigan to Portland, so she met up with us too for her first Washington State hike.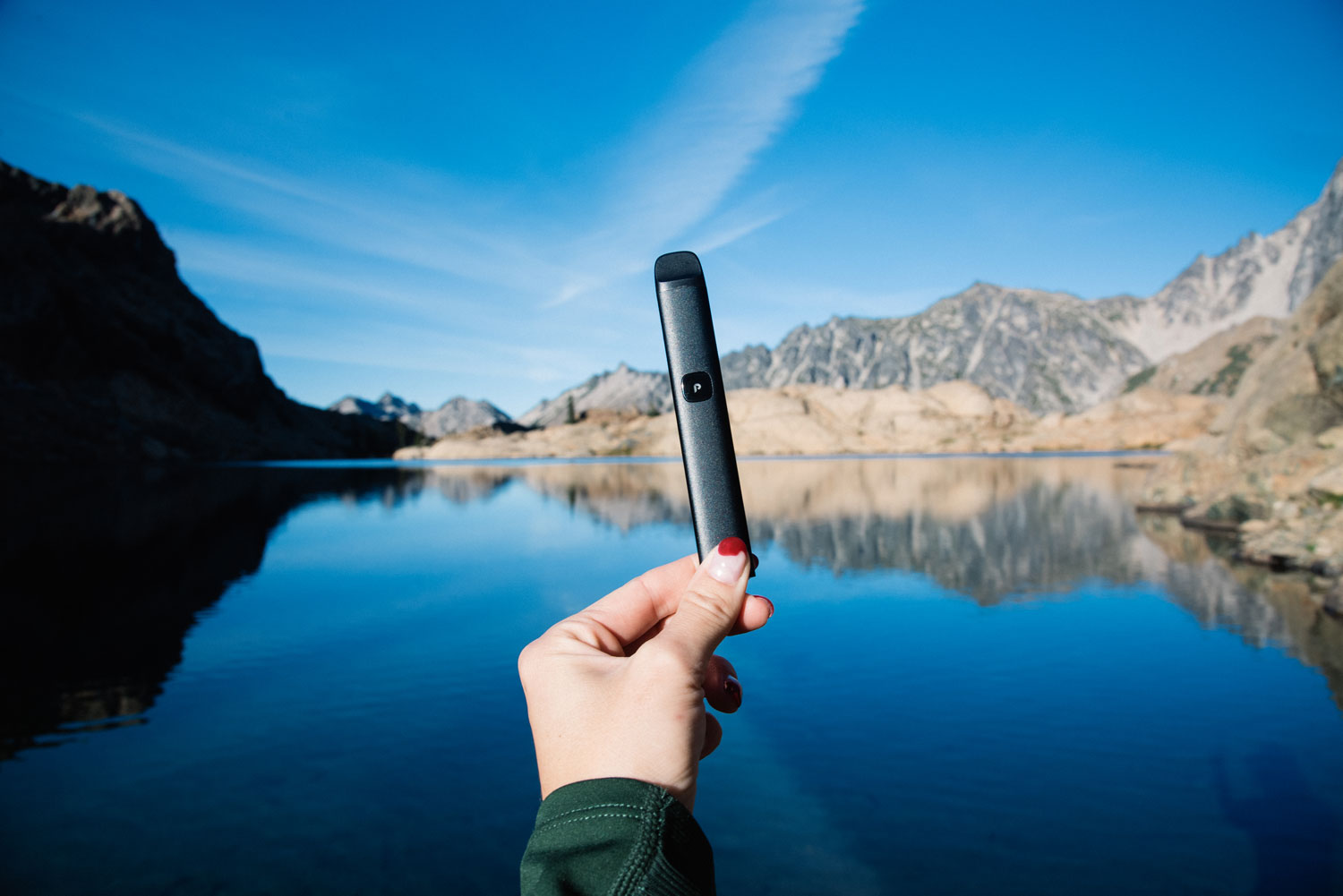 What is PLUG and what is PLAY?
Before I dive into our hike, it's important to share how PLUG and PLAY are more than just catchy names. "PLUG" stands for the magnetized cartridge filled with flavorful hydrocarbon extraction oil. "PLAY" is the sleek and discreet battery which powers the "PLUG" so you can have fun anywhere from the mountain tops to the city waterfront.
One of the first things I notice about PLUGplay oils is the unique art on each PLUG. Strains like Pink Panties, Lemon Tart, Kush Kake and Strawberry Daiquiri already make my mouth water. However, it's the playful PLUG designs which make me even more excited to try.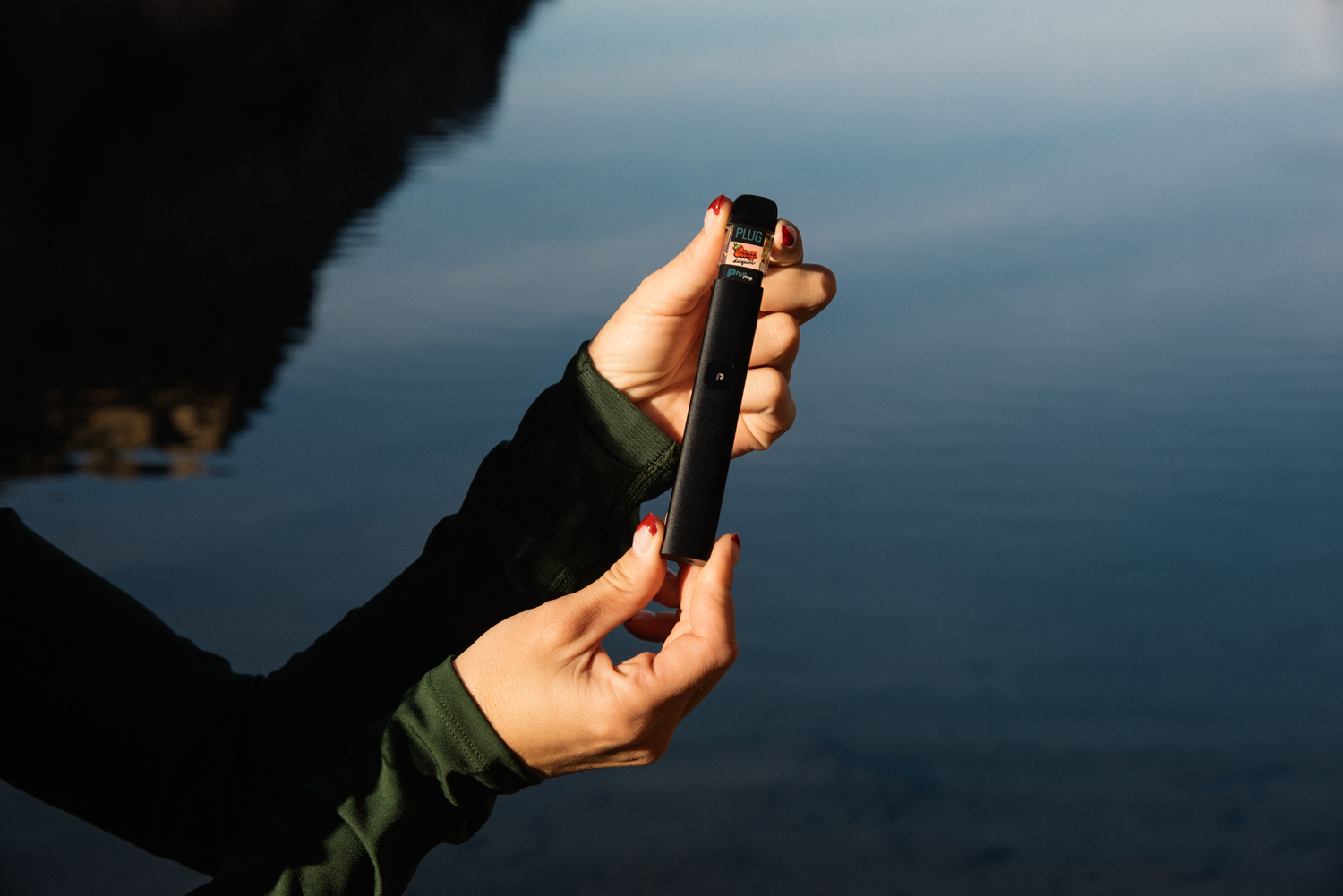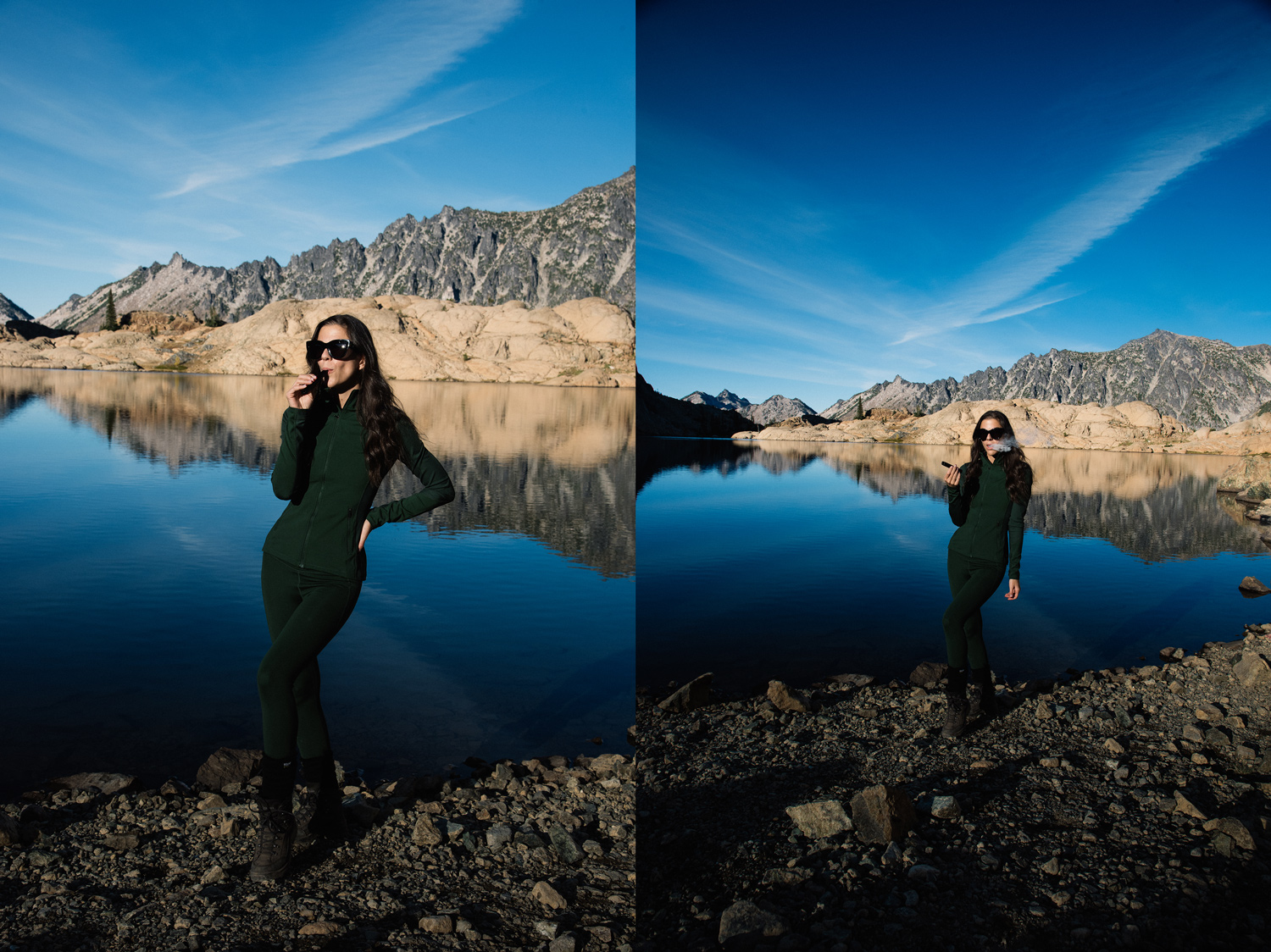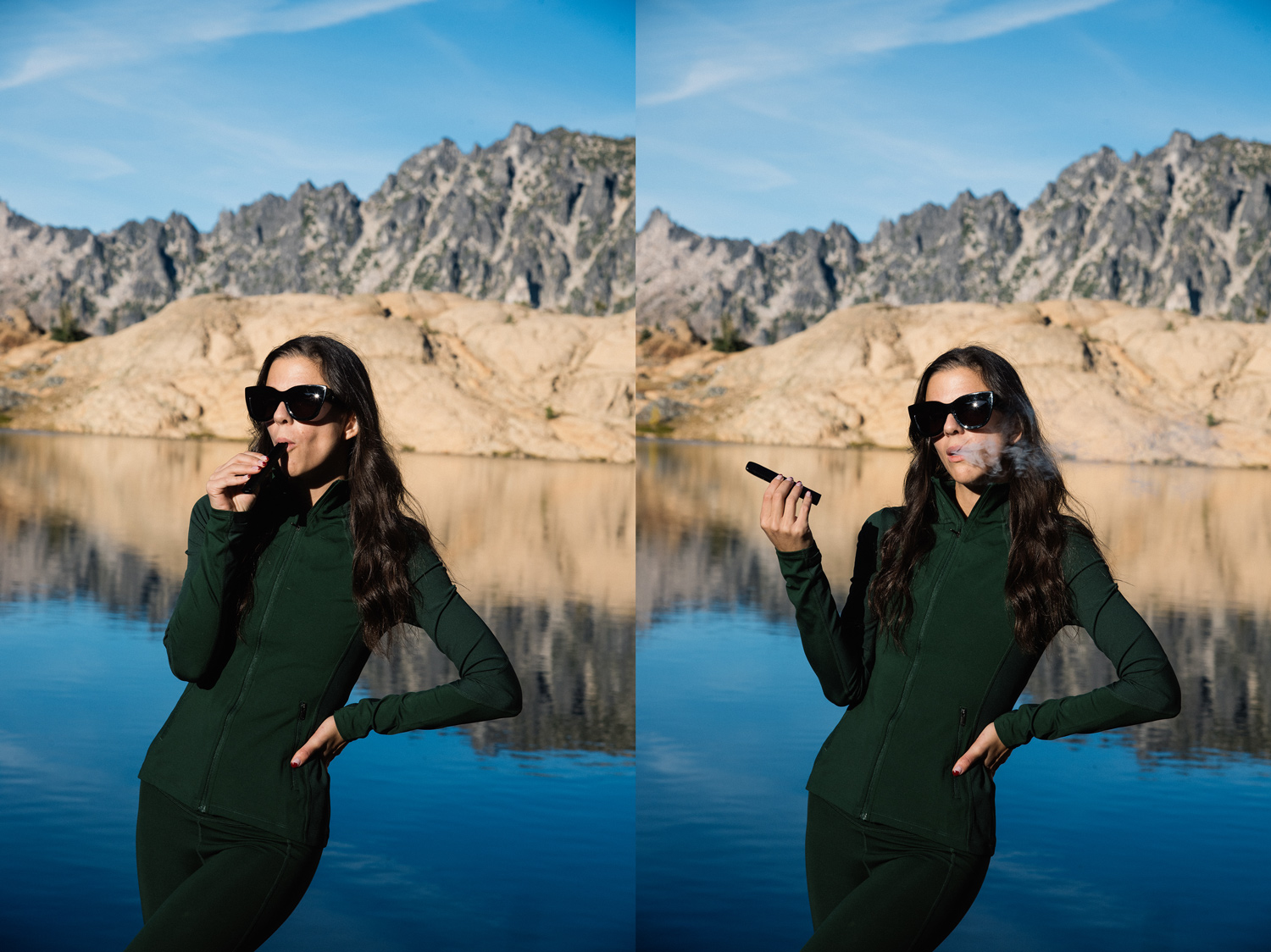 Patient Funded Fun
PLUGplay's founders are profoundly shaped by the benefits of medicinal cannabis. They have over a decade of industry experience, which solidifies this isn't just another vape brand. One founder got their start in cultivation before moving into dispensary management. The other immersed themselves into the art of extraction. This hybrid of knowledge is what makes PLUGplay the multi-state brand it is today.
Both founders have fond memories and positive experiences with this plant. They want to ensure that carries over to their company. As a result, they spent two years in R&D just to find the most potent, resinous and clean flower for source material. They also spent a year and a half to run product tests on vape technology for the best cannabis experience. The hard work is worth every minute, as their final product shows years of dedication. In July 2017, PLUGplay launched in California and four years later I'm excited to welcome them to Washington State.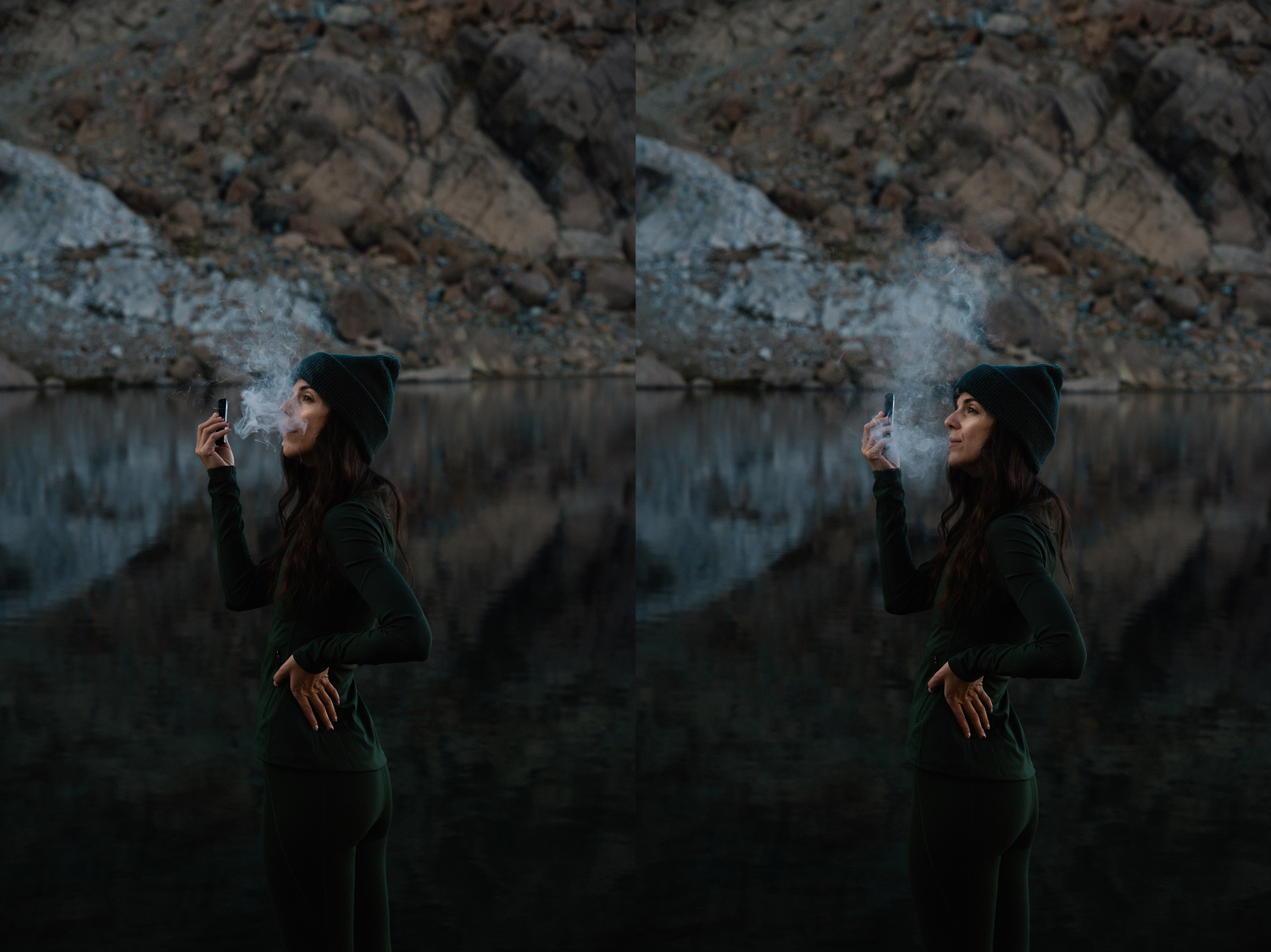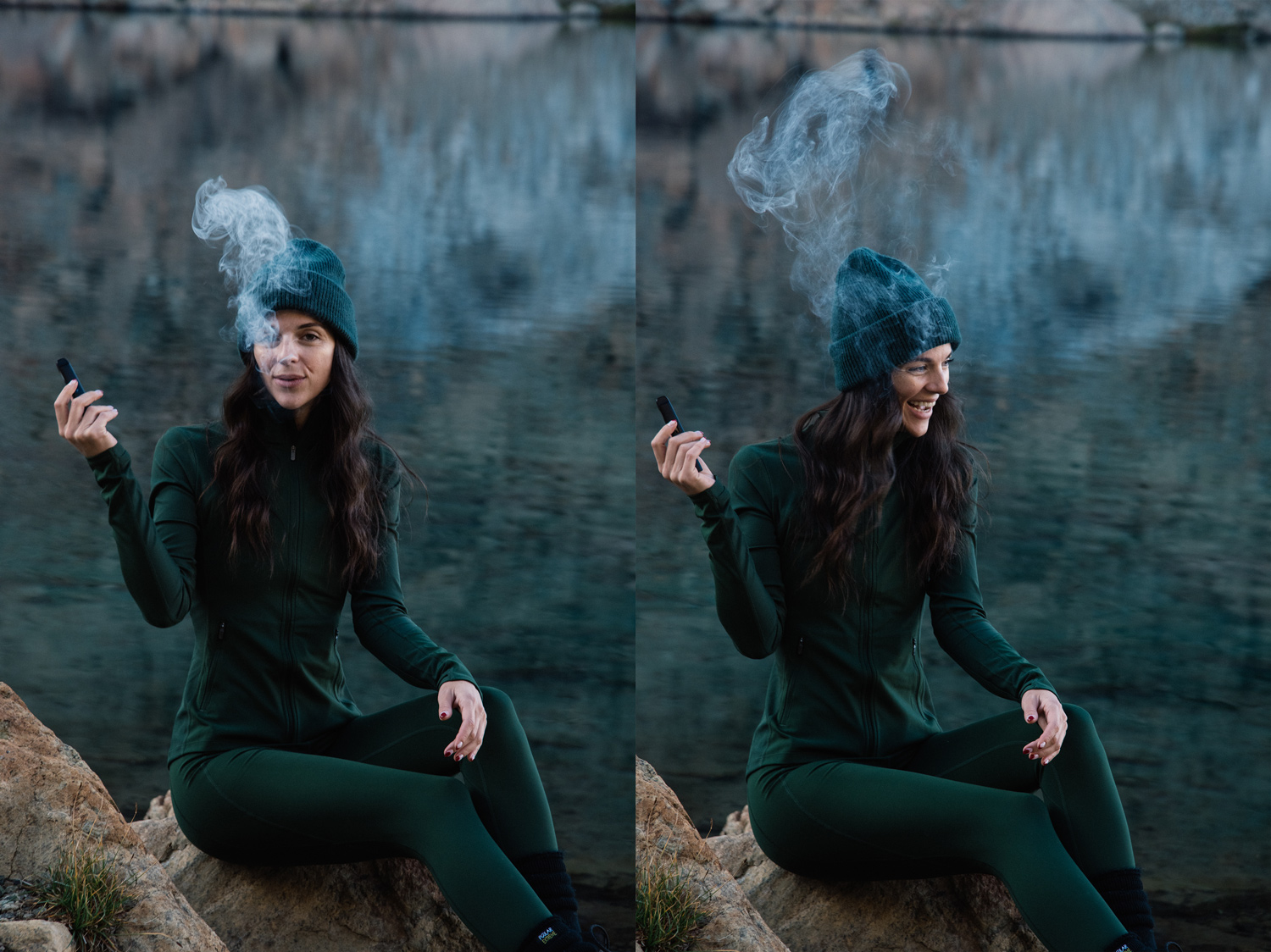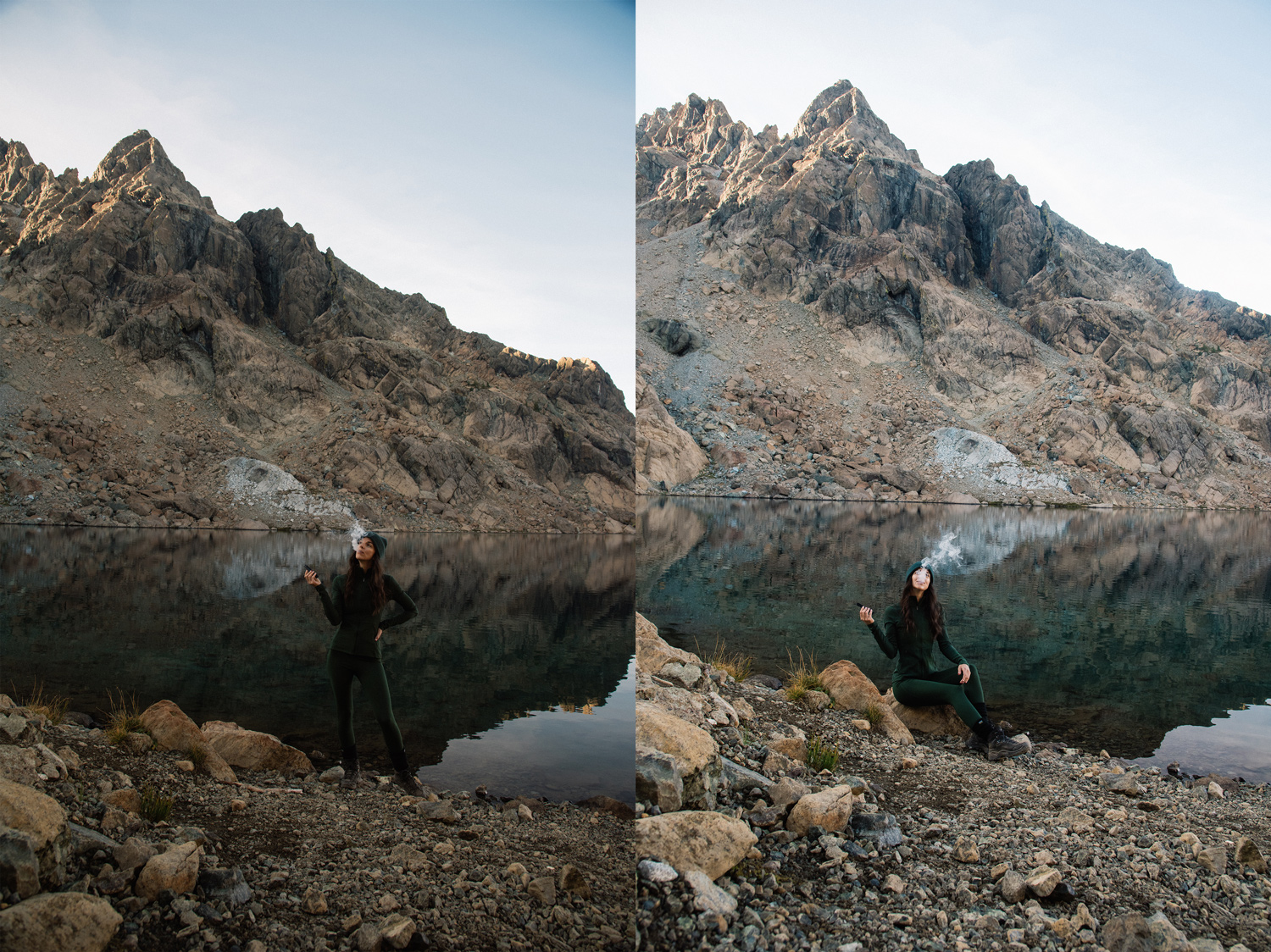 It All Started with a Puff
No seriously, from the minute we leave my car our hike starts with a puff. We start out with hits of Pink Panties. This candy sweet strain is described as a "euphoric creative" high, which is just what we need for five miles of incline.
Thank goodness Pink Panties is euphoric, because the hike to the top is anything but. Speaking of buts, my butt burned as we gained over 2,500 feet of elevation. We take several vape breaks, which I highly recommend on any hike, as a way to not only give your body a rest but to take in the scenery. We also let our lungs take in a few more hits of Pink Panties as a way to power us to the top.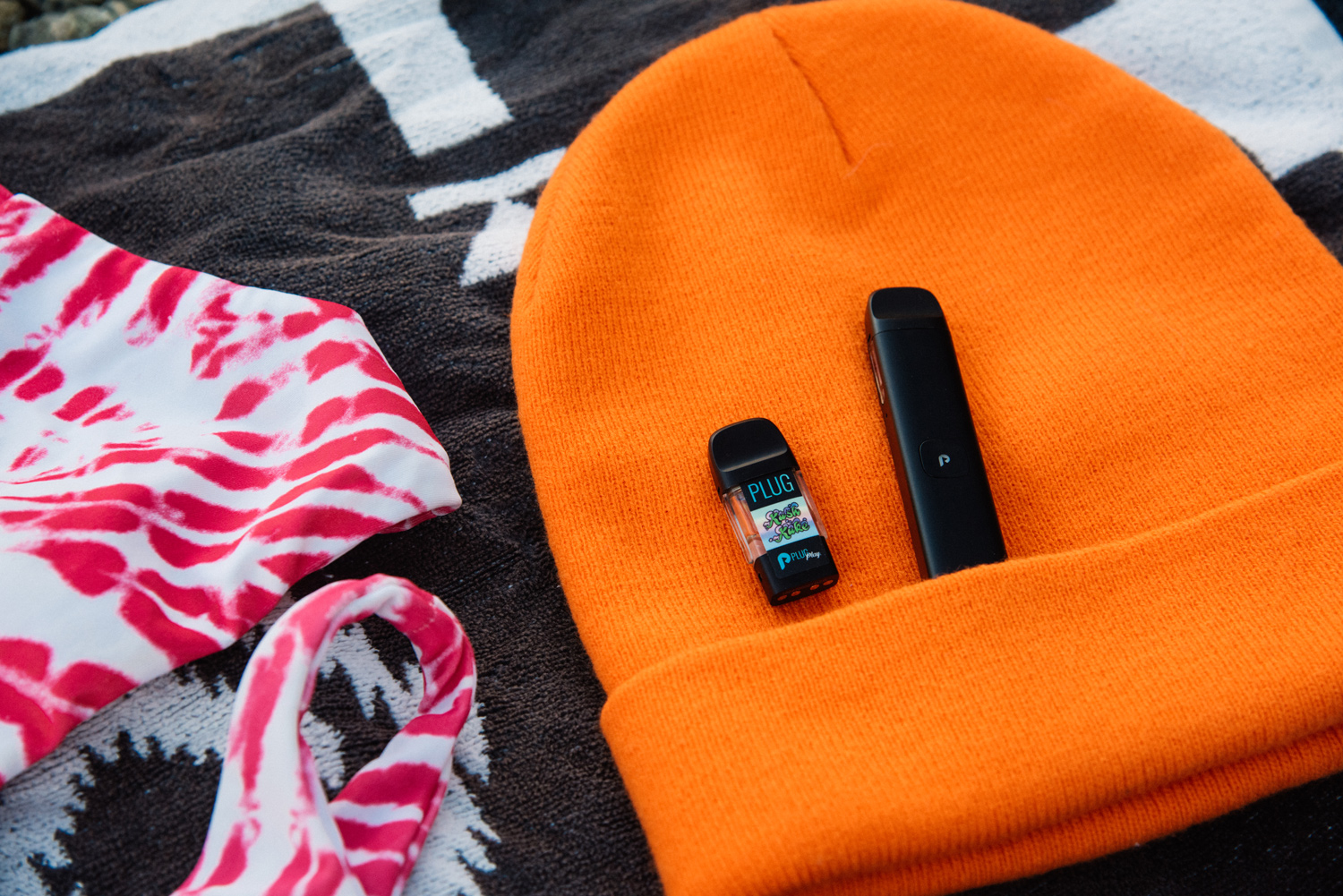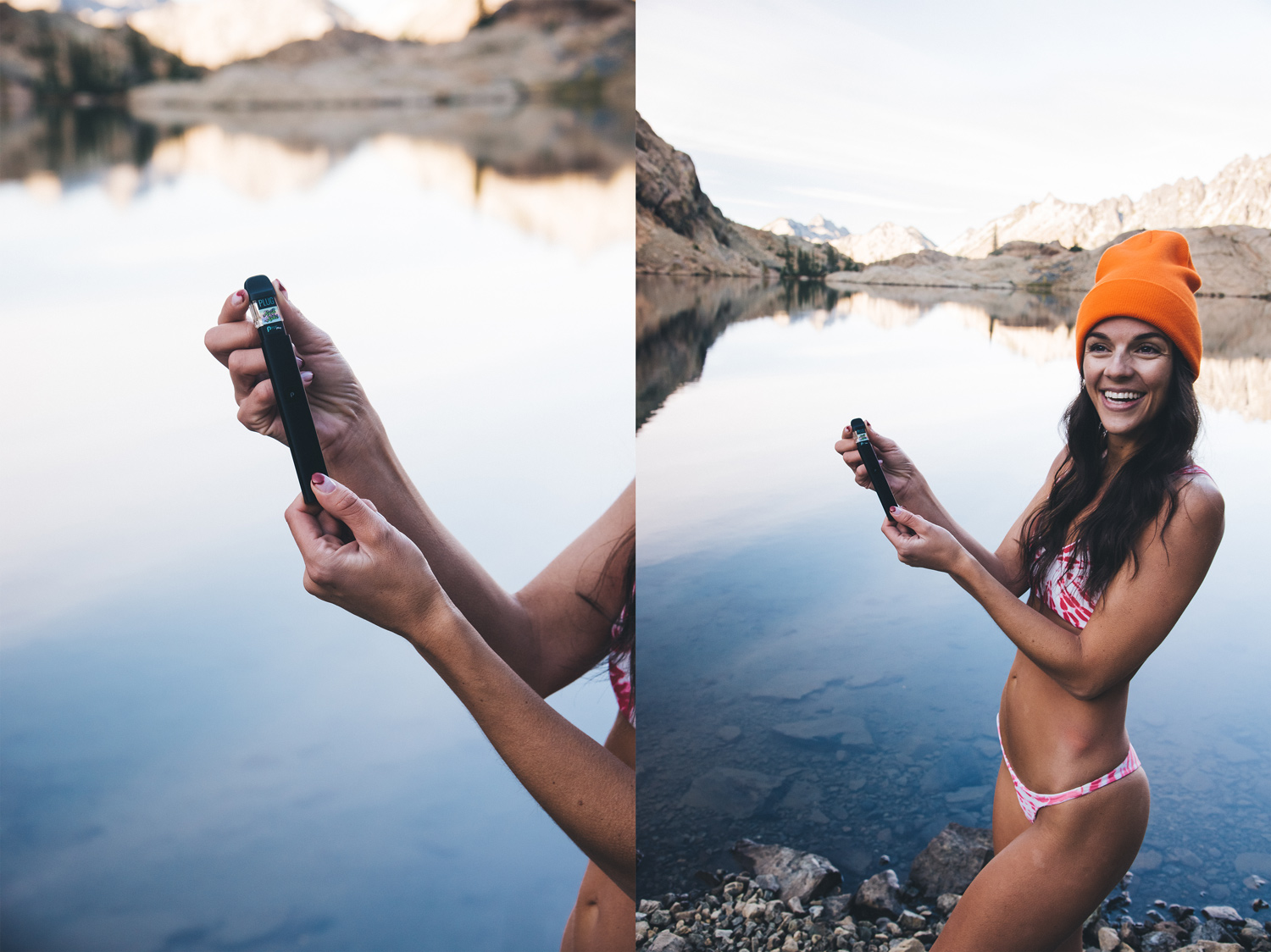 Time to Play at Lake Ingalls
After four hours of hiking and a high point of 6,500 feet, we come around a corner to see stunning Lake Ingalls. The vibrant, teal water is almost glass as the mountain peaks are reflected in the lake. It's what I call "golden hour" and we couldn't have asked for more perfect conditions.
To celebrate our final destination, I pop in the Strawberry Daiquiri plug. This strain tastes just like its name, fresh strawberries, for a happy and energetic high. We play a little more, as Keti takes photos of me vaping lakeside.
As the sun starts to sink behind the mountain, I do one more quick (and freezing) change into a swimsuit. After all, no alpine lake hike is complete without a dip. I plug in Kush Kake, for a soothing chill with sweet, cake flavors as I walk into the ice cold glacier water. While the temps feel good on my sore feet, it's only a matter of minutes before I can no longer feel them and my toes have turned white-bordering-blue. Temps are quickly dropping so it's time to pack our bags and head down.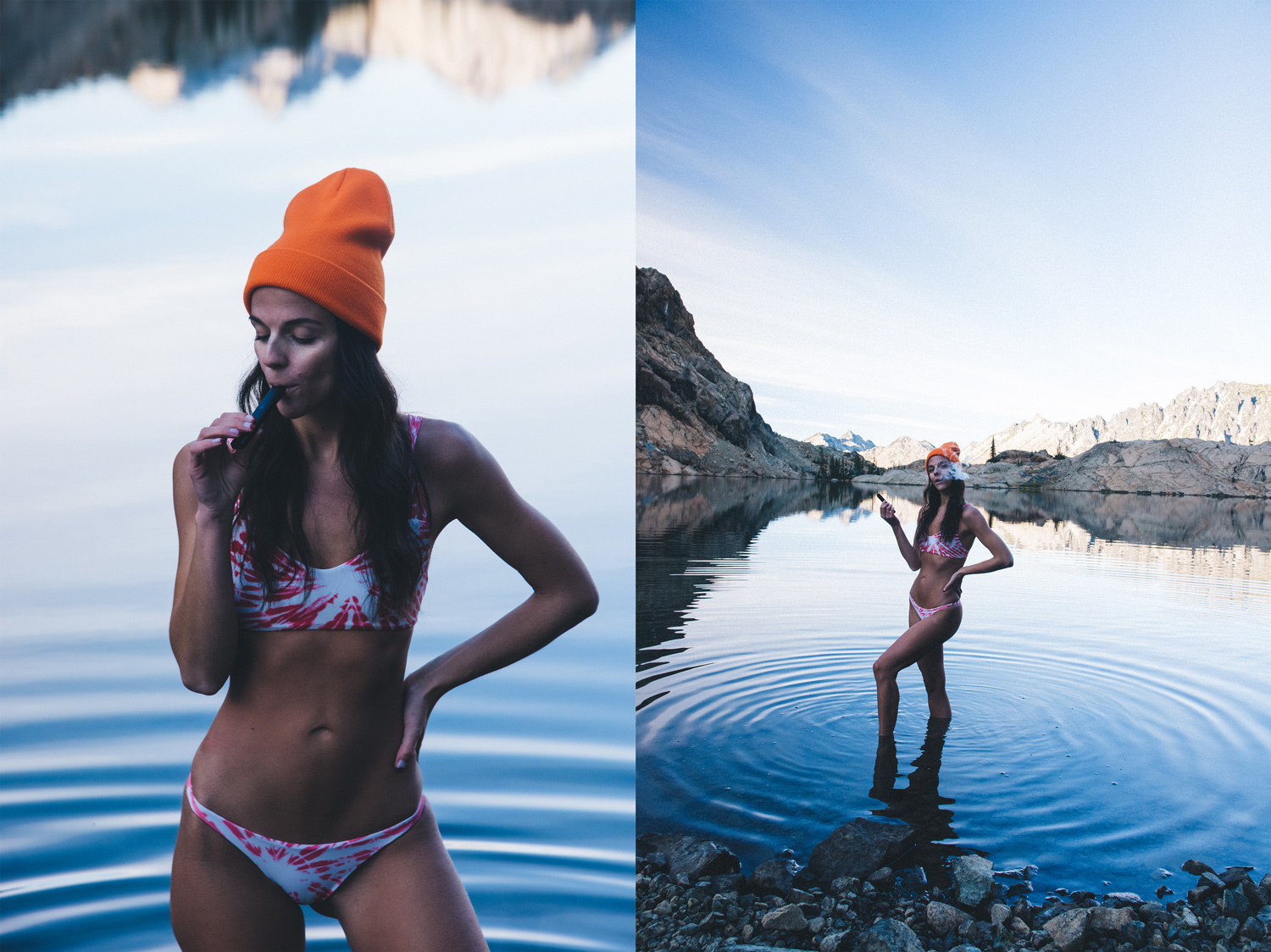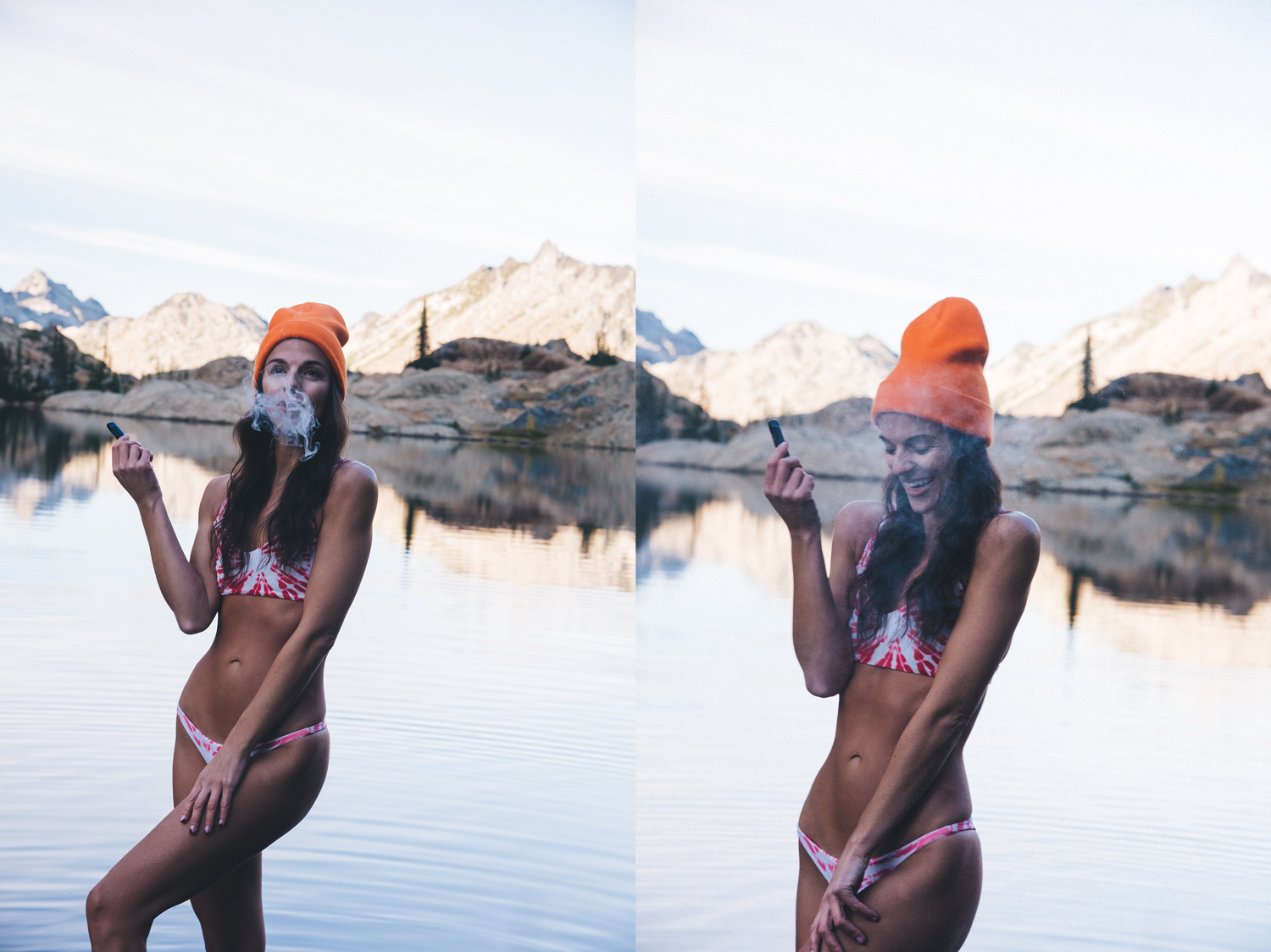 Thanks PLUGplay for the fall memories
As Keti, Sarah and I make our way down the mountain we can't help but admire the vibrant fall colors. By this point my phone is dead, my camera is packed and we're just trying to get down as fast as possible before dark. Alas, it's hard not to take a few minutes to enjoy the pink sky against the bright yellow larches.
I take one more rip, this time of Lemon Tart, for a fresh zesty puff to get me down the mountain. We make it several miles before I finally turn on my headlamp. It's almost 10PM when we arrive to my car, the parking lot much more empty than when we arrived.
I take one more hit of my pen, then turn off all lights to take a look at the stars. Maybe it's the pot, or perhaps the lack of light pollution, but the Milky Way looks especially bright. My body aches and I know it'll feel worse tomorrow, but for that moment, I found myself especially thankful for good friends, gorgeous views and a great brand to share it with. Thank you PLUGplay for the fun times and here's to many more in Washington State!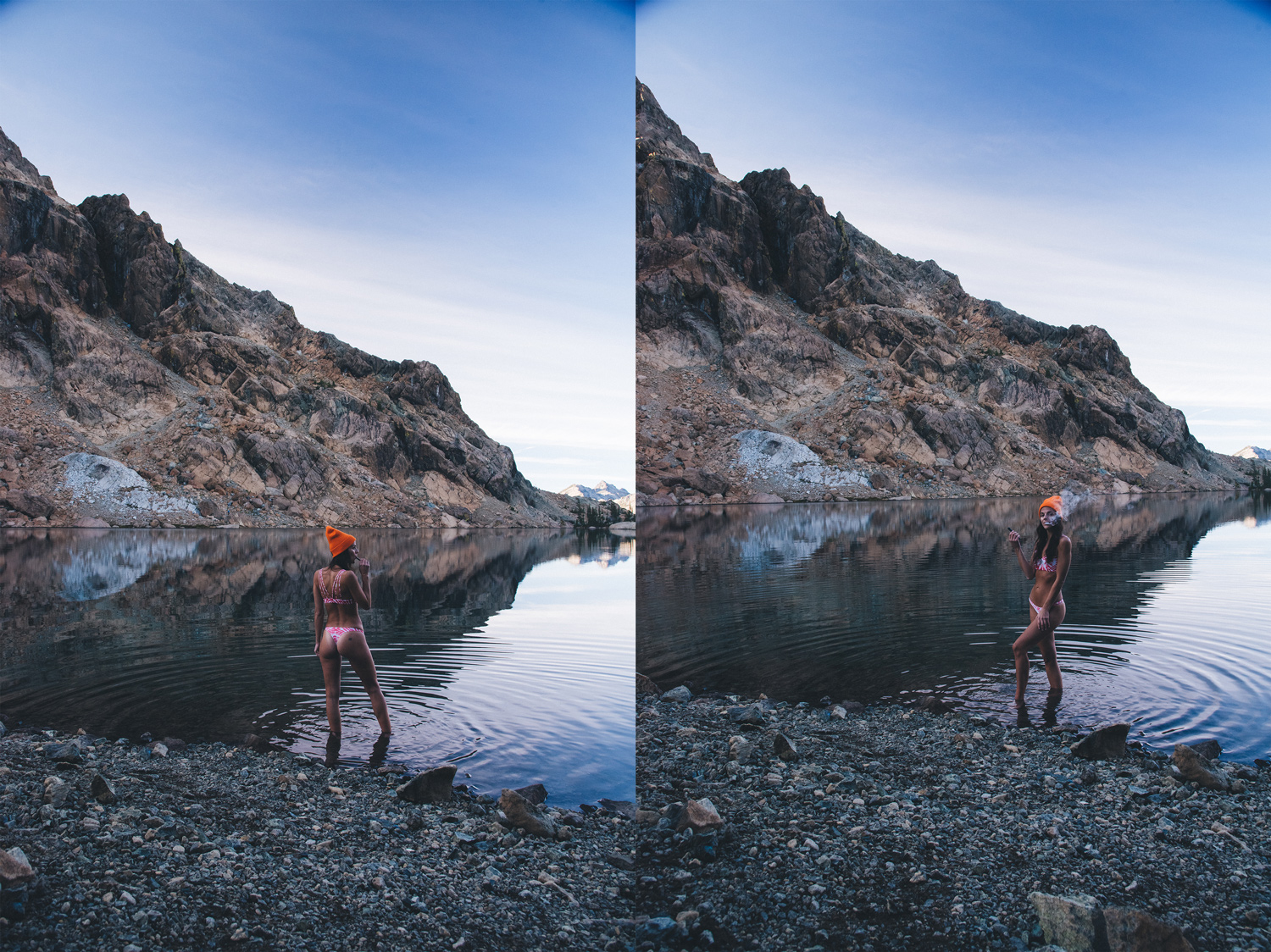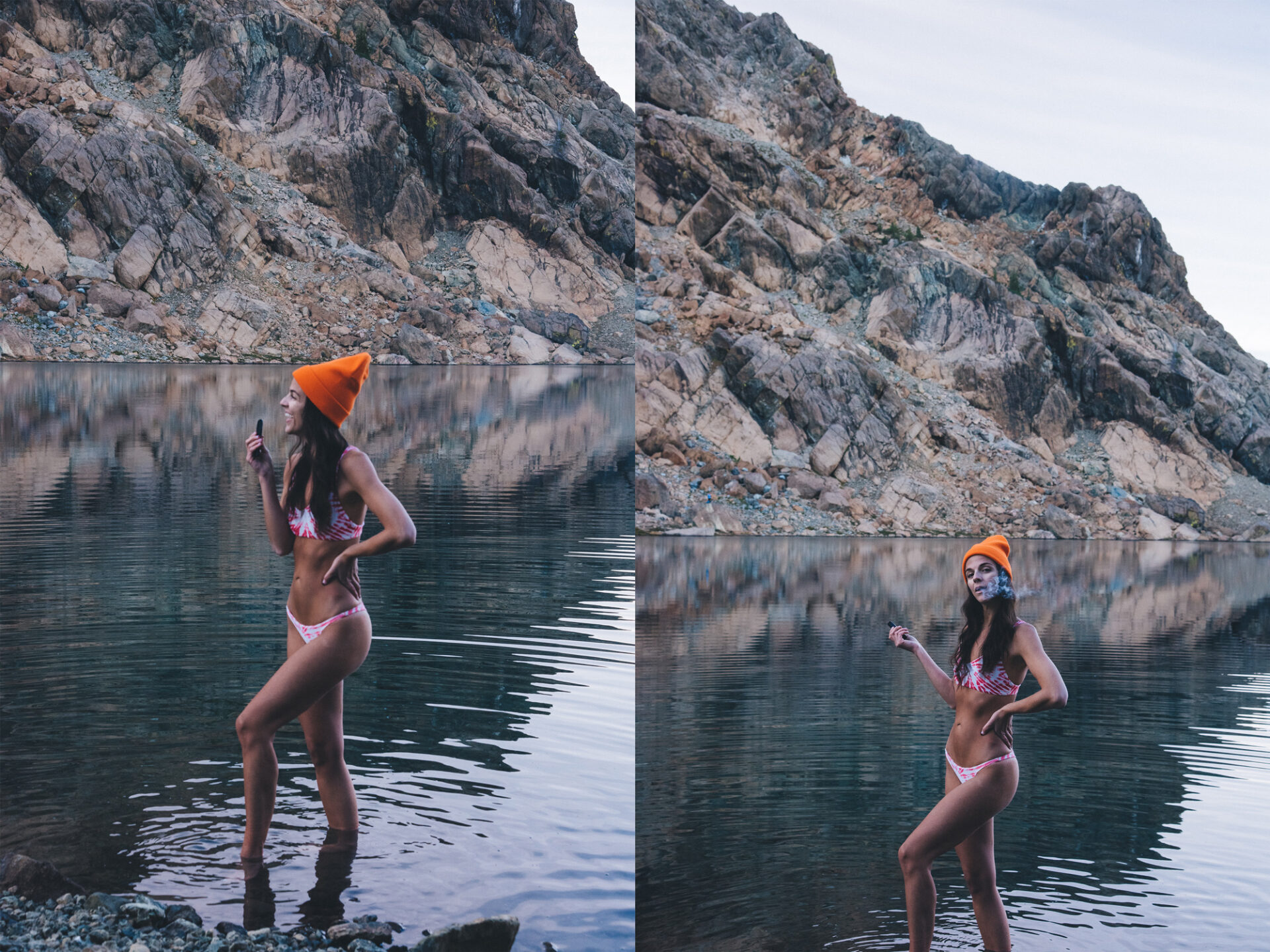 Come Hike with Us on My Vlog
Want join our hike to Lake Ingalls? Watch my latest vlog on YouTube and The WeedTube. See us (well, me anyway) struggle up the trail, trek through golden larches and vape by some of the most teal water you've ever seen. Click below and don't forget to subscribe!
---
---
You might also like
---