Take a Tour of Mt. Baker Gardens
A while back I found myself specifically not allowed at an i502 event. I was so bummed because after more than year of COVID, I looked forward to connecting with the cannabis community again. When I posted about my experience on social media, Mt. Baker Gardens, one of the event's sponsors, reached out. They didn't know about this treatment so extended an offer to tour their facility.
I've met the Mt. Baker Gardens team at past events and always enjoyed their energy, so gladly accepted the offer. This indoor grow produces award-winning flower, pre-rolls, infused pre-rolls and concentrates. However, if you smoke solventless extracts, their hash rosin is a must-try. Keep scrolling to read more about this beautiful Bellingham grow.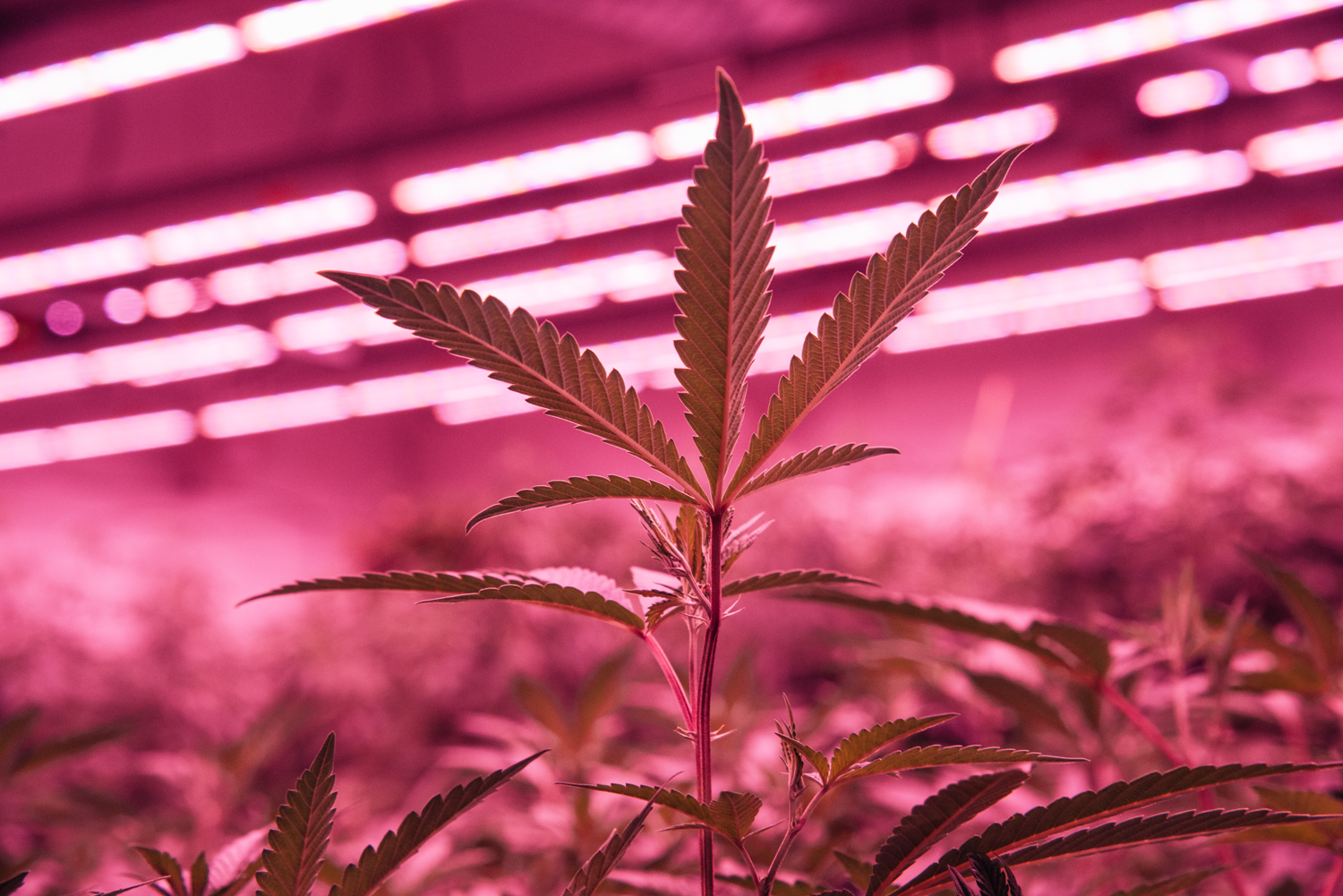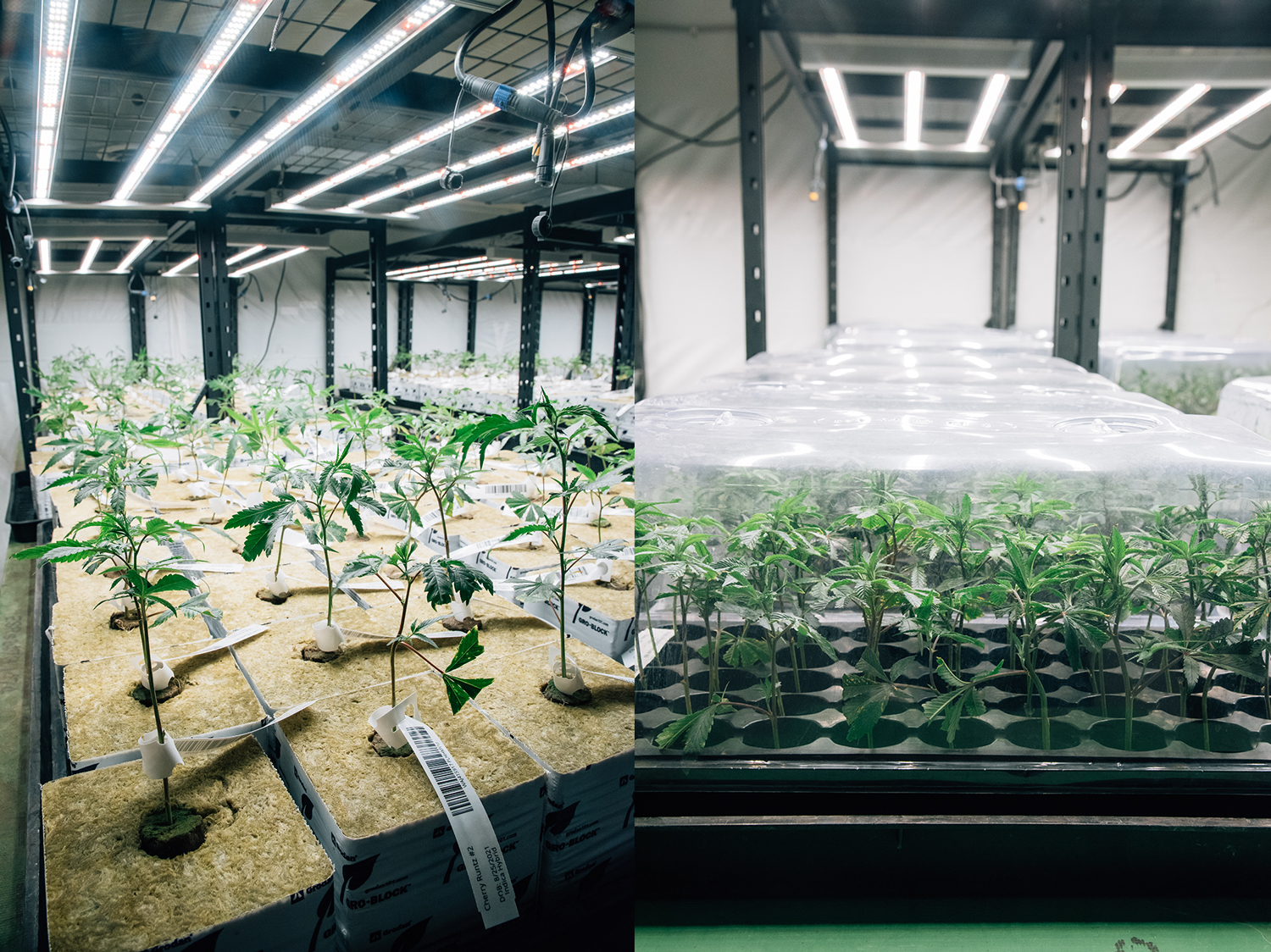 A Bellingham Indoor Grow
Bryan, Mt. Baker Gardens' Director of Operations, is my tour guide. He greets me with a big smile at the entrance their Bellingham indoor grow. Brian radiates positive energy and he's given me a dab or few at past events. If you've met him, you know what I mean.
After I sign in, we start our tour in the veg and Mothers room. The ladies bask in the pink glow of LED lights, for a sight that truly is girl power. Their big, bushy Mother plants will eventually produce strains like Candyland, Sour Apple Gelato and Pink Runtz. They say the key to healthy integrated pest management is "healthy Mother plants and clones."
Next, we visit the nursery, where clones come to life. Grodan rockwool cubes are the growing medium from clone to harvest. As clones, Cherry Runtz and Strawberries & Cream both look healthy. Strains like this make my mouth water and highlight their array of flavorful genetics.
Finally we head into the bloom room. Plants are perfectly pruned and look happy. Mt. Baker Gardens prides itself on producing medical-grade marijuana in a recreational market. They don't use harsh chemicals as pesticides and are transparent about all products used in their grow methods.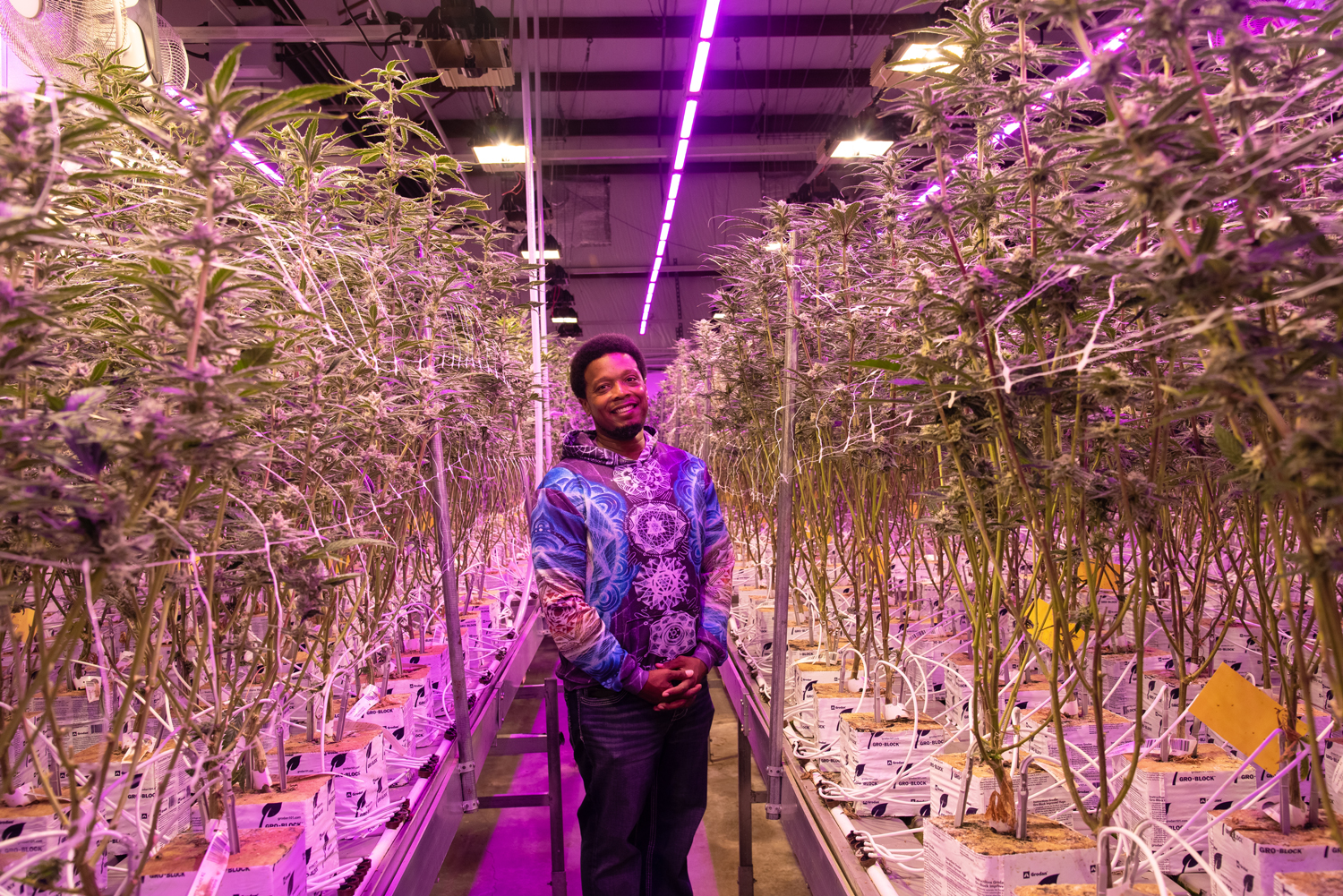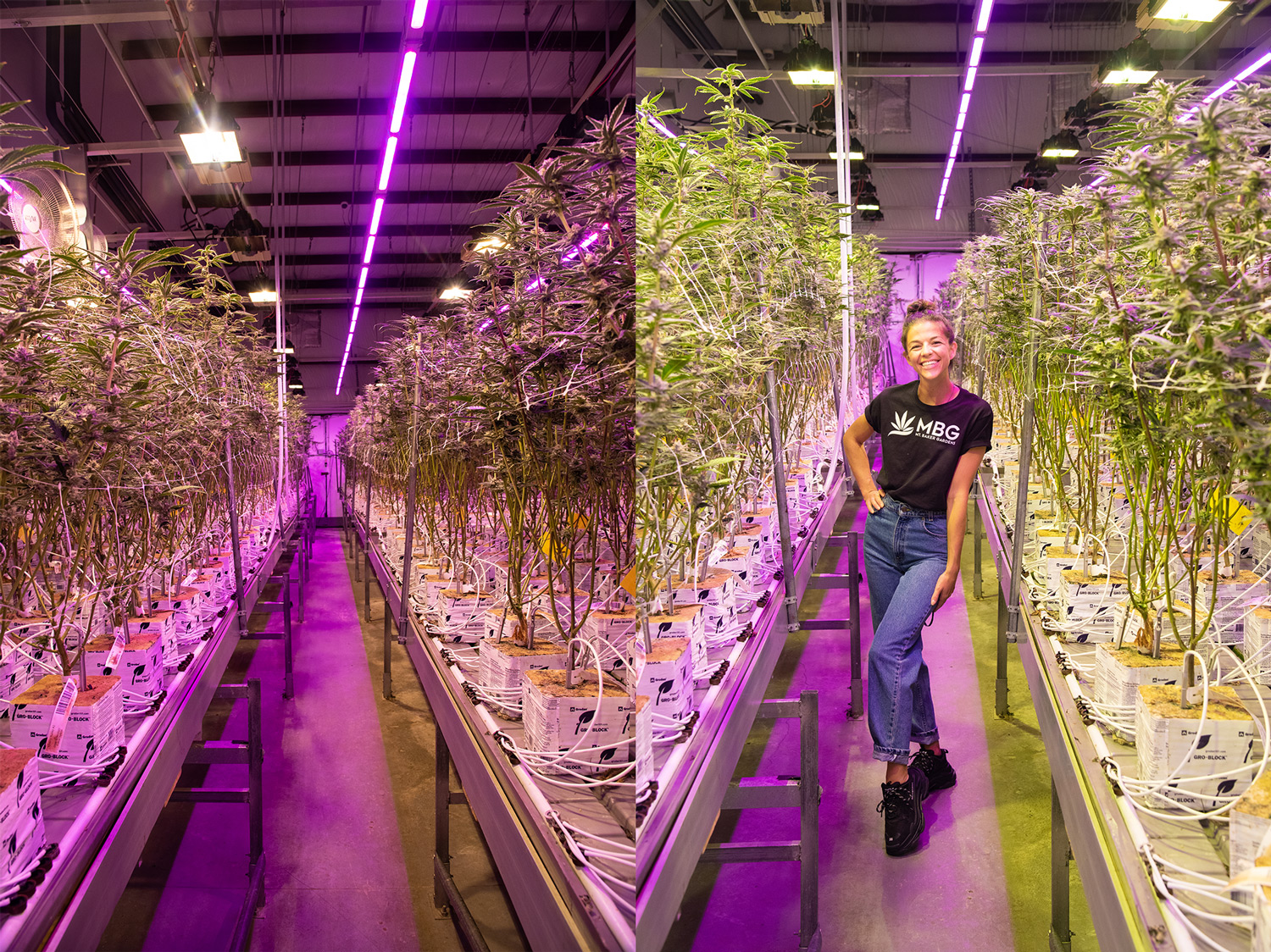 Flower, Infused Pre-Rolls, Rosin and More
When farms hang dry and hand trim it shows. All plants are dried in climate-controlled rooms, hand trimmed, then cured and packaged in glass jars. If you love top shelf flower, you will love these buds.
What does high quality flower produce? Absolutely insane concentrates. They process buds into solventless concentrates like Neve hash rosin, ICE solventless vape cartridges and Slush solventless infused pre-rolls. Their hash rosin is some of my favorite and the Slush pre-rolls burn so smooth. I'm smoking them here.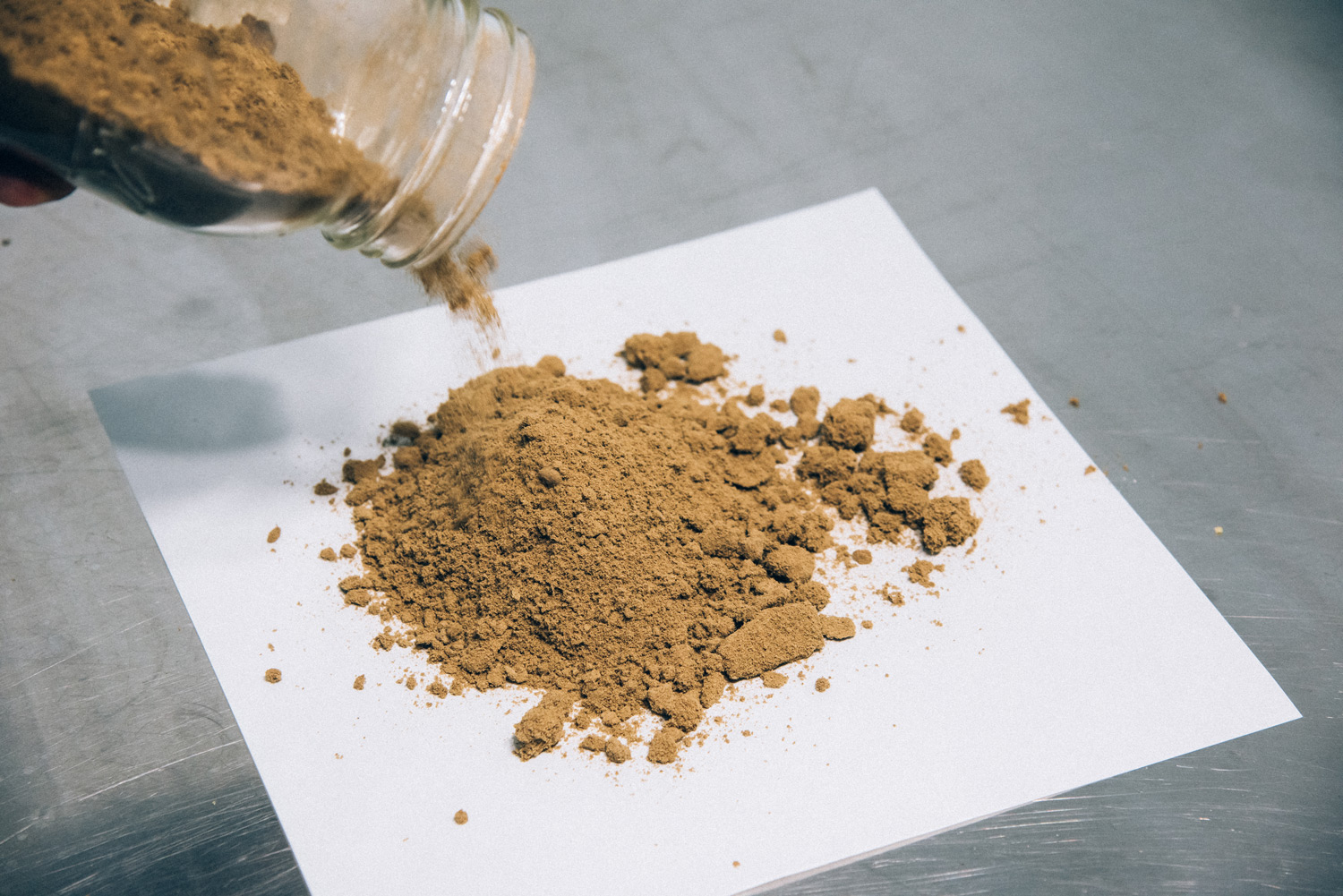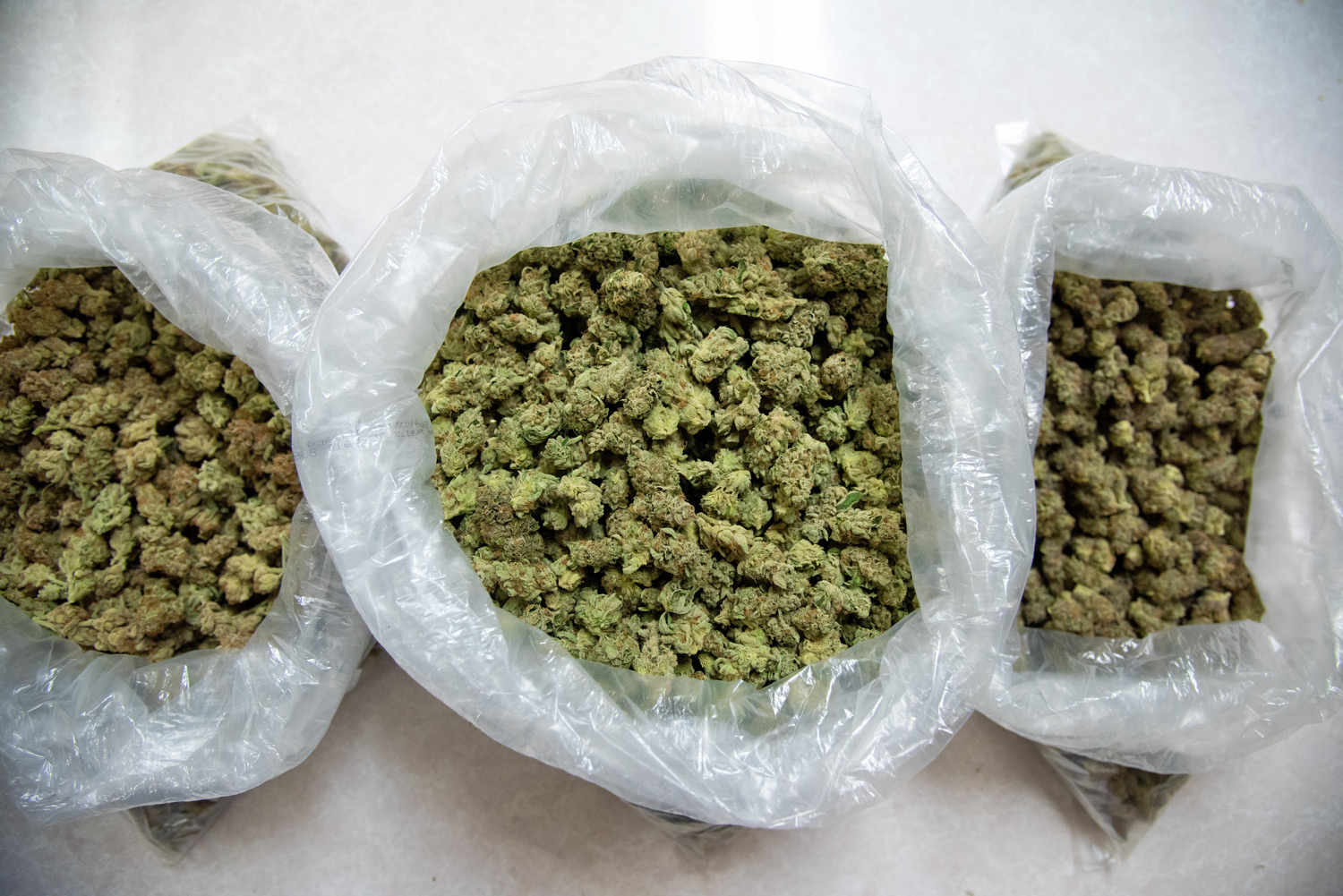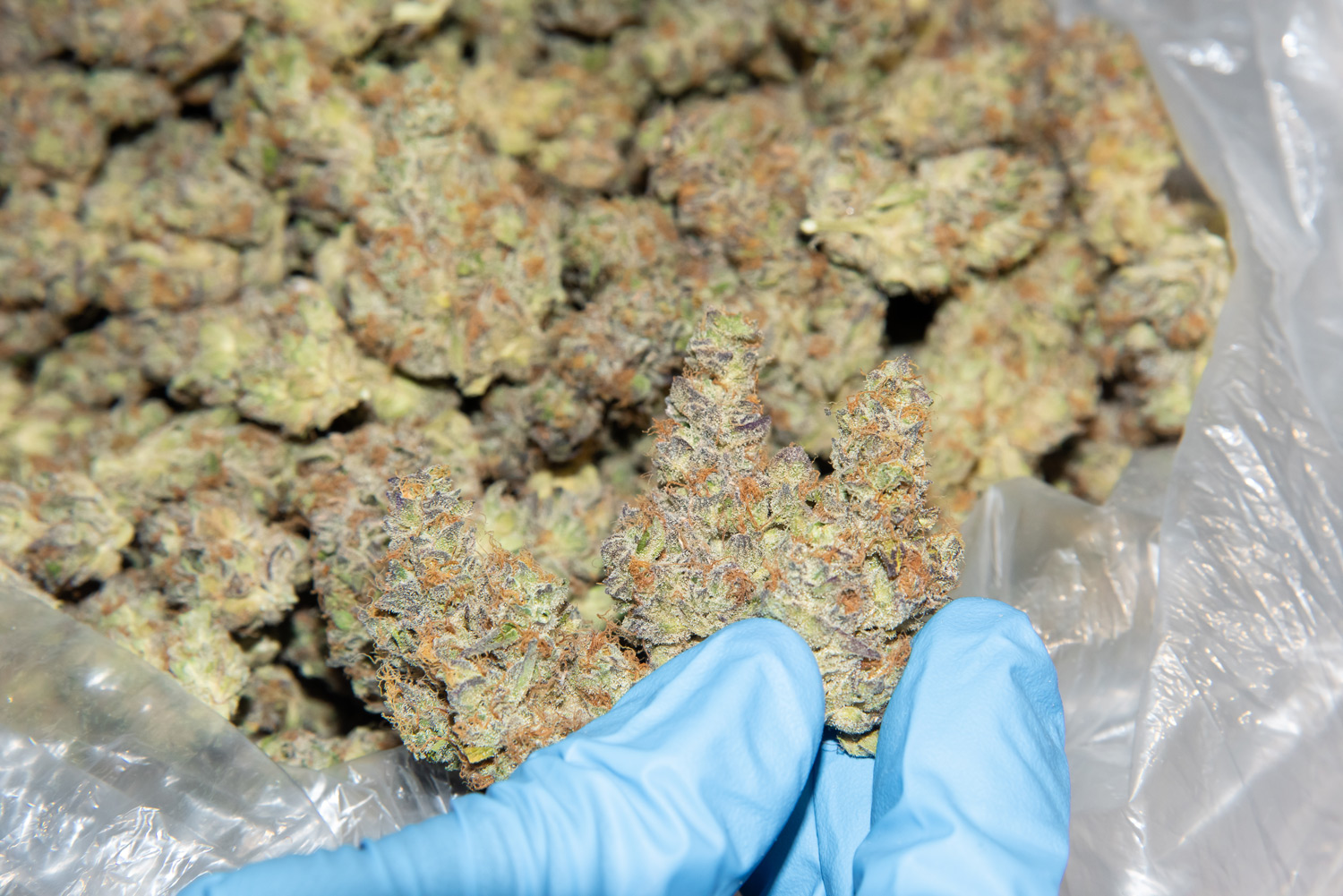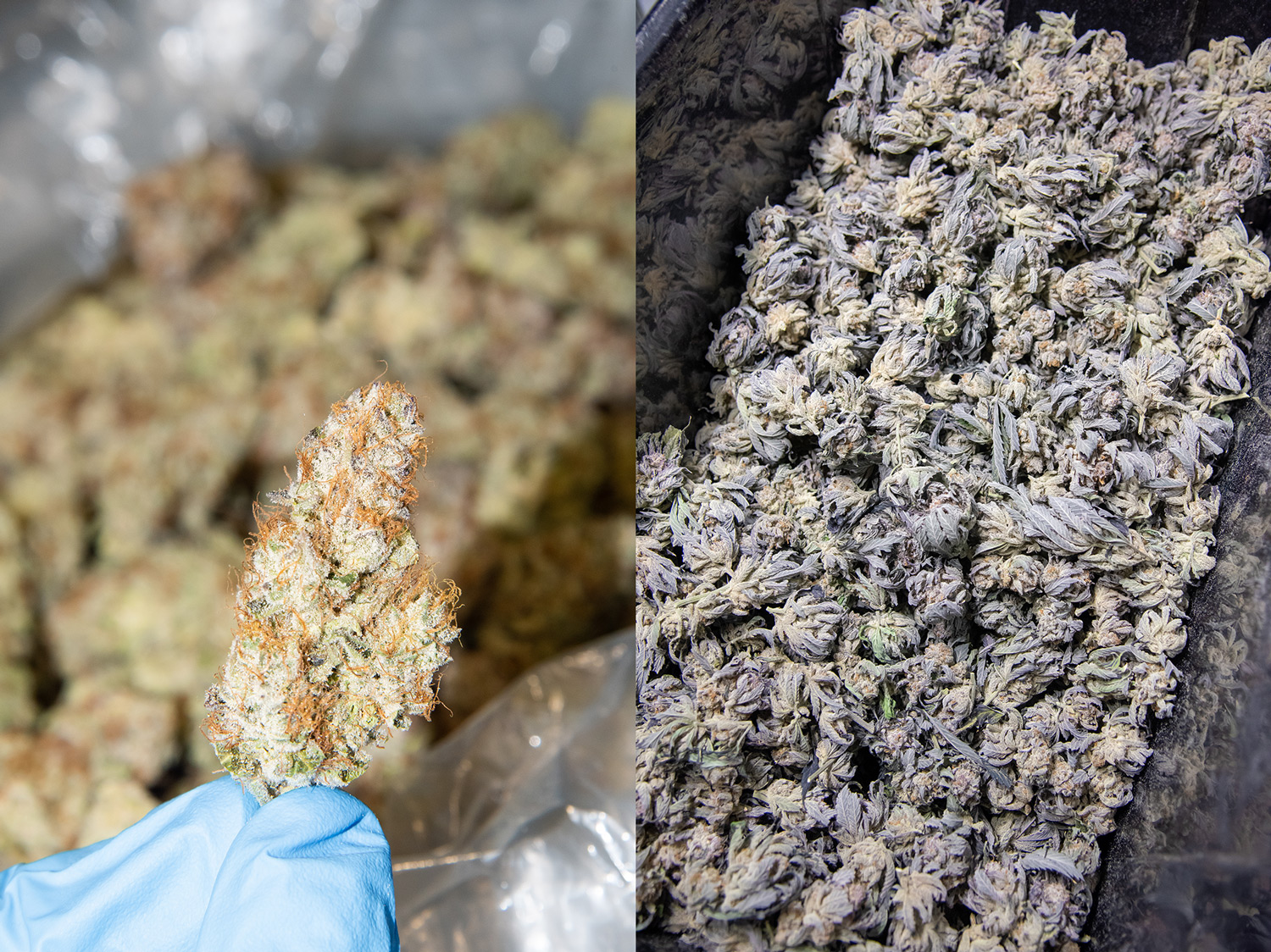 One Field of Sun Grown
Ok they aren't entirely indoor. Mt. Baker Gardens runs one outdoor field every summer, and it is a field of dreams. These sun grown products are turned into concentrates or sold to other farms.
While the grow method is different, plants still receive they same love and care as indoor buds. With at least another month to grow, these ladies look lovely. I personally love sungrown, full spectrum flower and feel it makes some of the best solventless concentrates.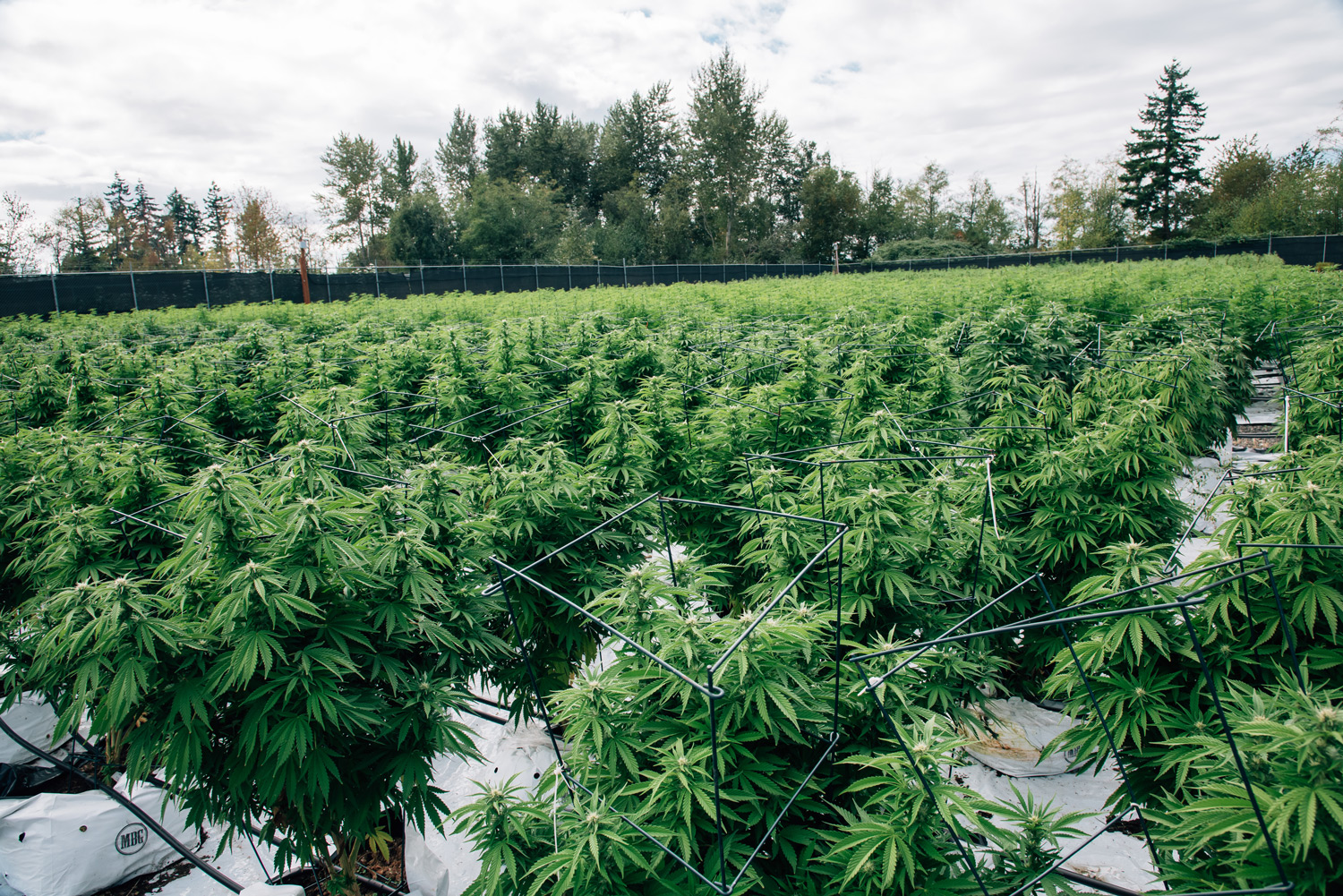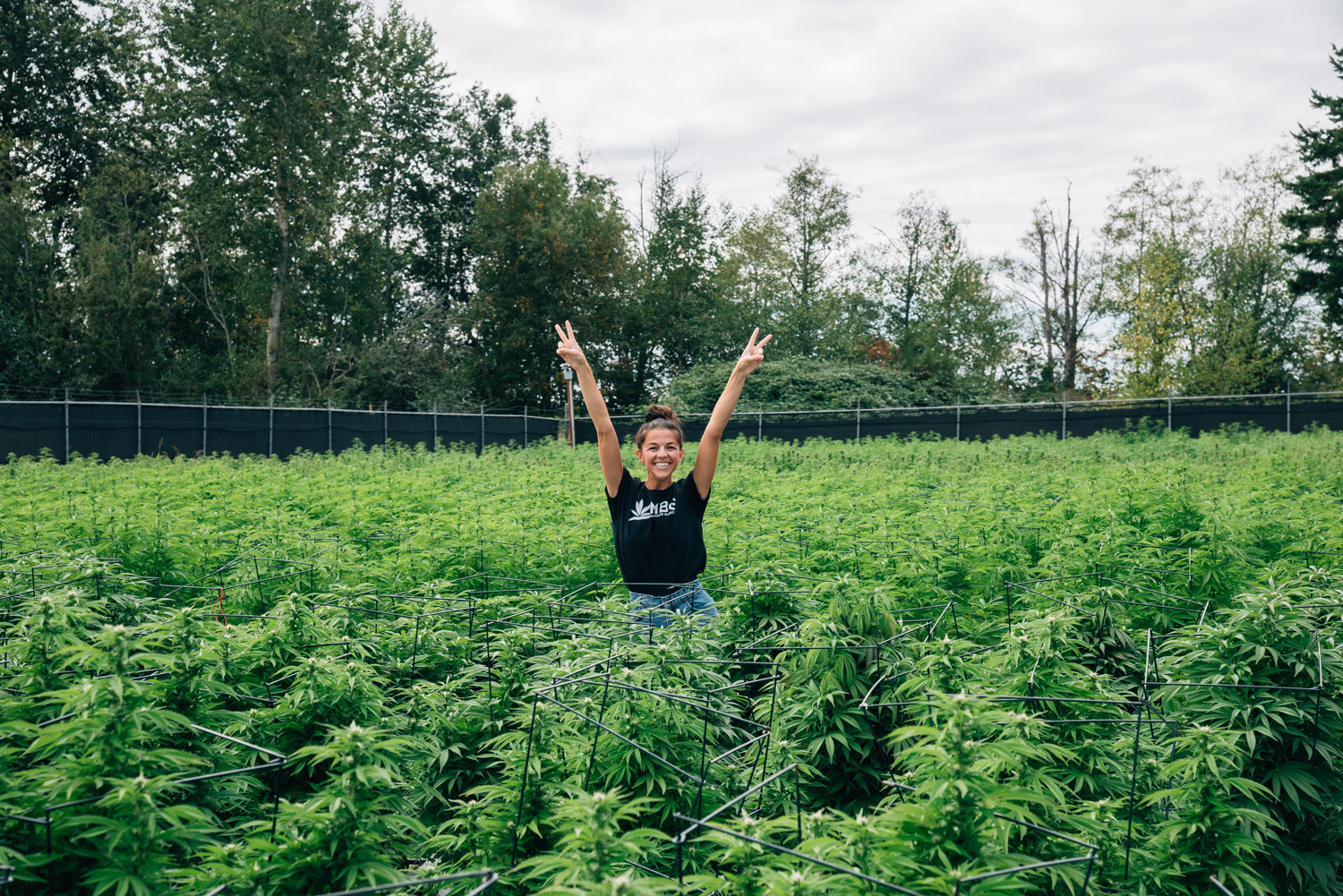 Thank You For the Hospitality Mt. Baker Gardens
I want to give a huge thank you to Mt. Baker Gardens for their gorgeous grow tour. Not only do I love getting a peek at your indoor facility, it solidifies why I love this farm. Beautiful products, a commitment to quality, and most importantly, showing love to the cannabis community.
If you want to support a Washington farm that does things right, visit mtbakergardens.com to find a retailer near you. If you can't find them in your area, ask your local pot shop to place an order. You can also follow Mt. Baker Gardens on Instagram at @mt.baker.gardens.
---
---
You might also like
---