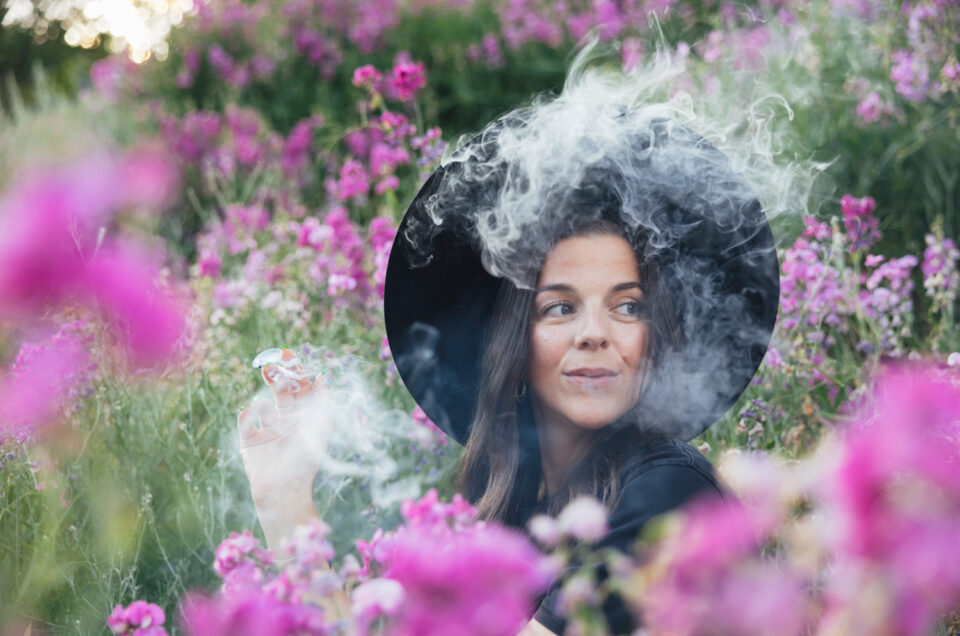 Don't just smell the wildflowers, smoke them too
Do you ever meet friends on Instagram and they turn out to be just as wonderful in real life? I have, and can't wait to share the story of my wildflowers photo shoot with the talented Justin Krompier. Justin shoots predominantly landscape and lifestyle photos, but his portraits of wanderbabes in the mountains caught my eye. So when he and his van were just passin' through Wallace,  I jumped at the chance to work together.
One of the things I love best about living in the mountains is the abundance of wildflowers. From May through September colors change from white and yellow to pink and purple. Flowers like foxglove, daisies, lupine and wild sweet pea cover the hills. I've tried lifestyle content with my camera on a tripod, but it's never the same as working with a photographer, especially when it comes to cannabis content. So for this shoot, I knew exactly the hill for the perfect golden hour light.