Poolside Essentials for a Pot Girl Summer
I recently teamed up with my friend and childhood neighbor Courtney Jette to collaborate on a summer photo shoot. Courtney is a talented photographer with a slew of vintage gems for her retro styling and set design The Red Clutch. So when titling this shoot, it only feels right to call it a pot girl summer.
I love all seasons but summer is by far my favorite. Hot weather, long days and swimwear as styling are just a few reasons it stands out. Throw in a poolside session and I'll sit in the sun for hours. With so much time spent outside, it's only natural to roundup a few of my favorite essentials for your summertime smoke out.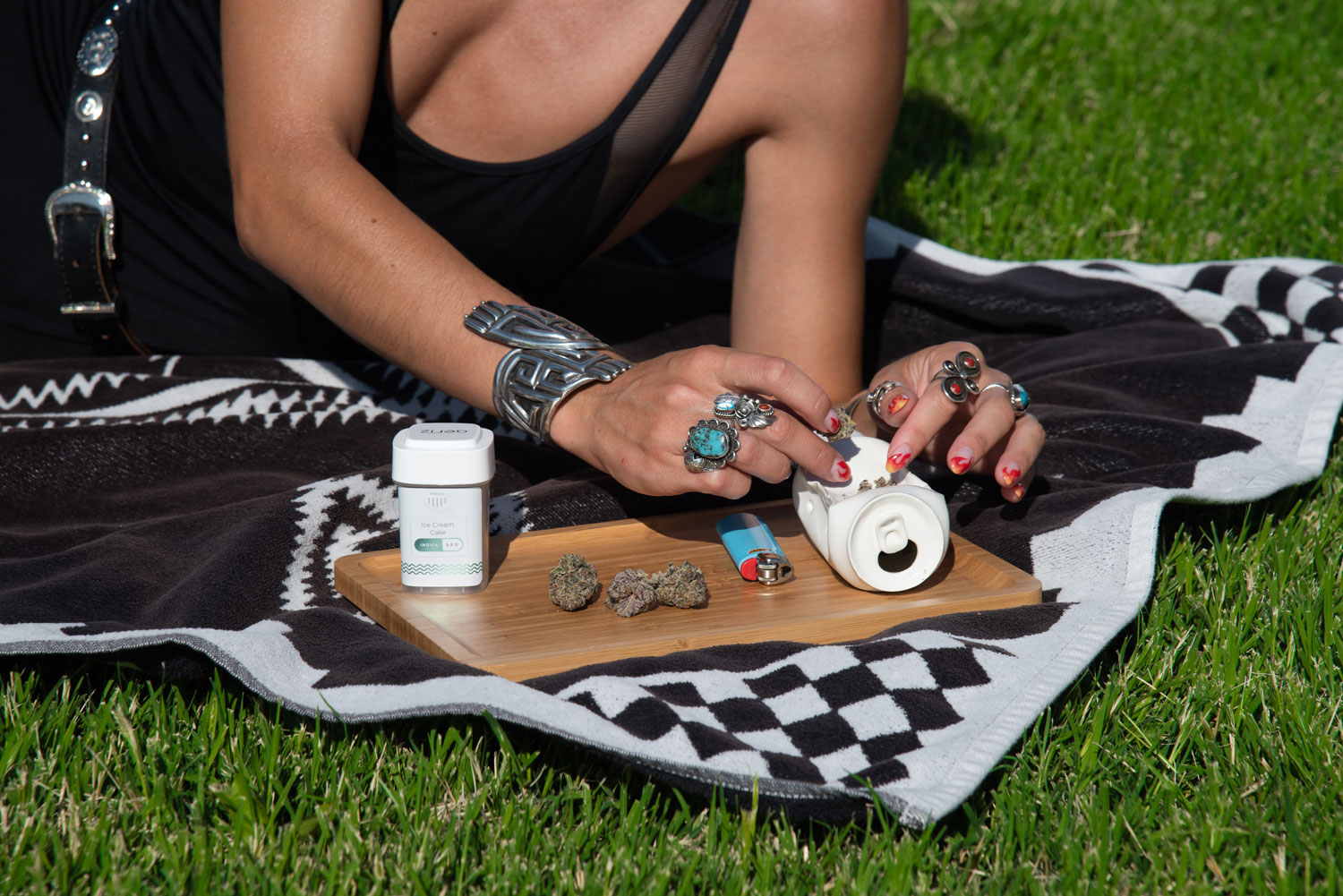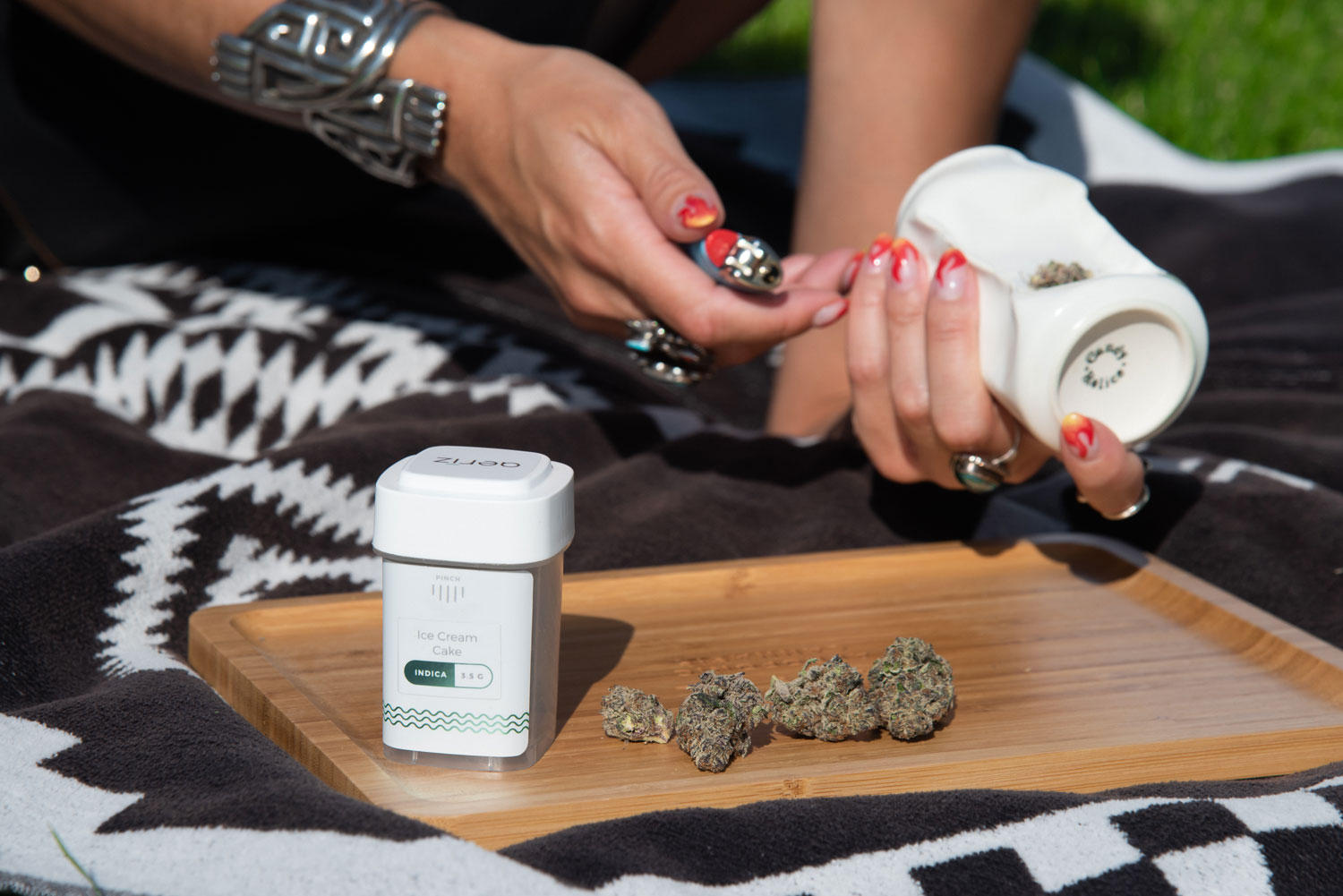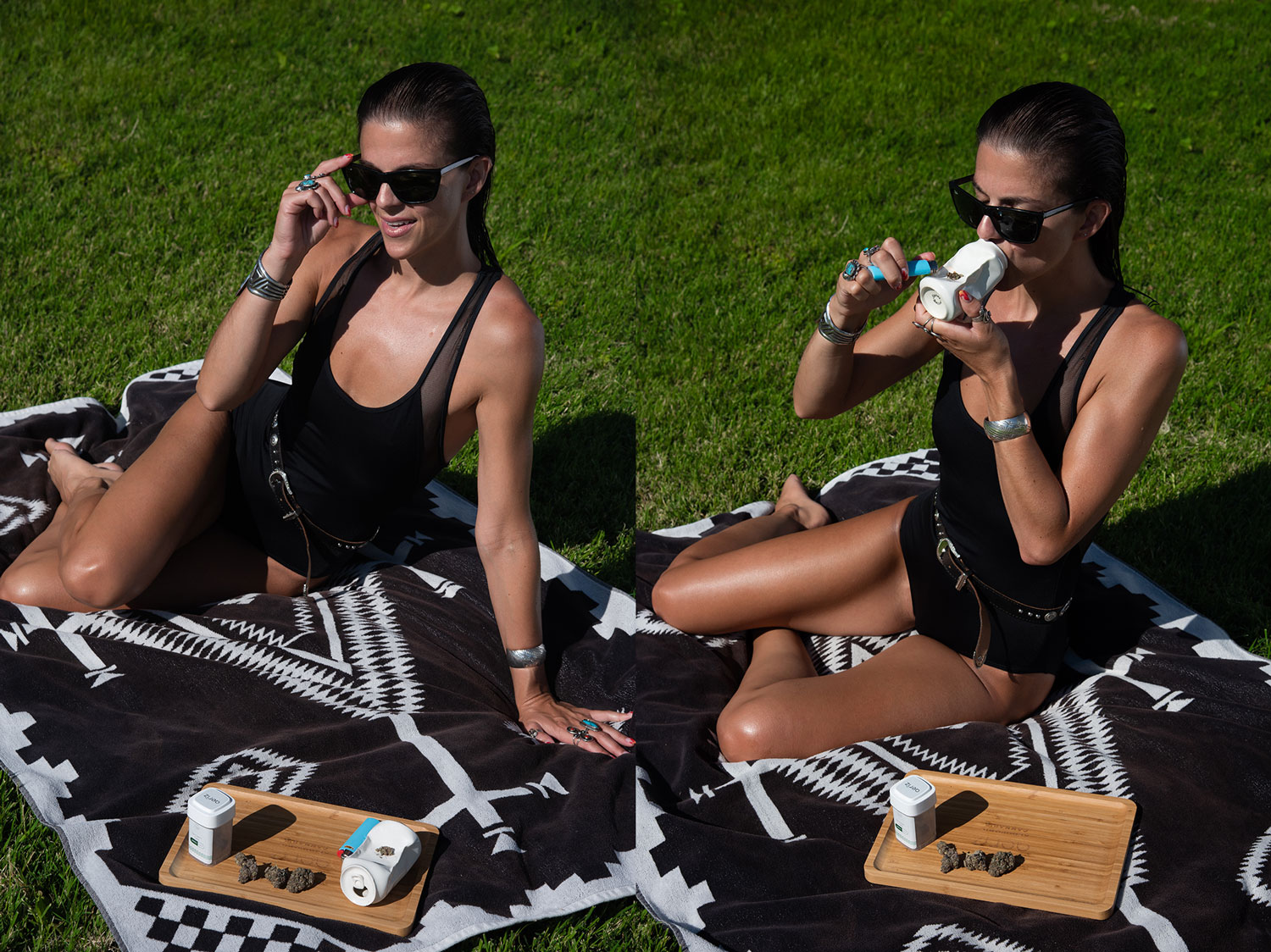 It Starts with Styling
I'm a sucker for swimwear. Literally I have drawers overflowing with bikinis. Going to pool parties? I am that girl. It's why I'm a firm believer poolside essentials start with styling.
Long gone are the days of a basic bikini. Up your flare with mesh, sequins, bright colors, accessories or all the above. Courtney styled these vintage suits with belts, necklaces, cuffs and rings for two very distinct looks. If you're going to pool parties, my motto is "more is more."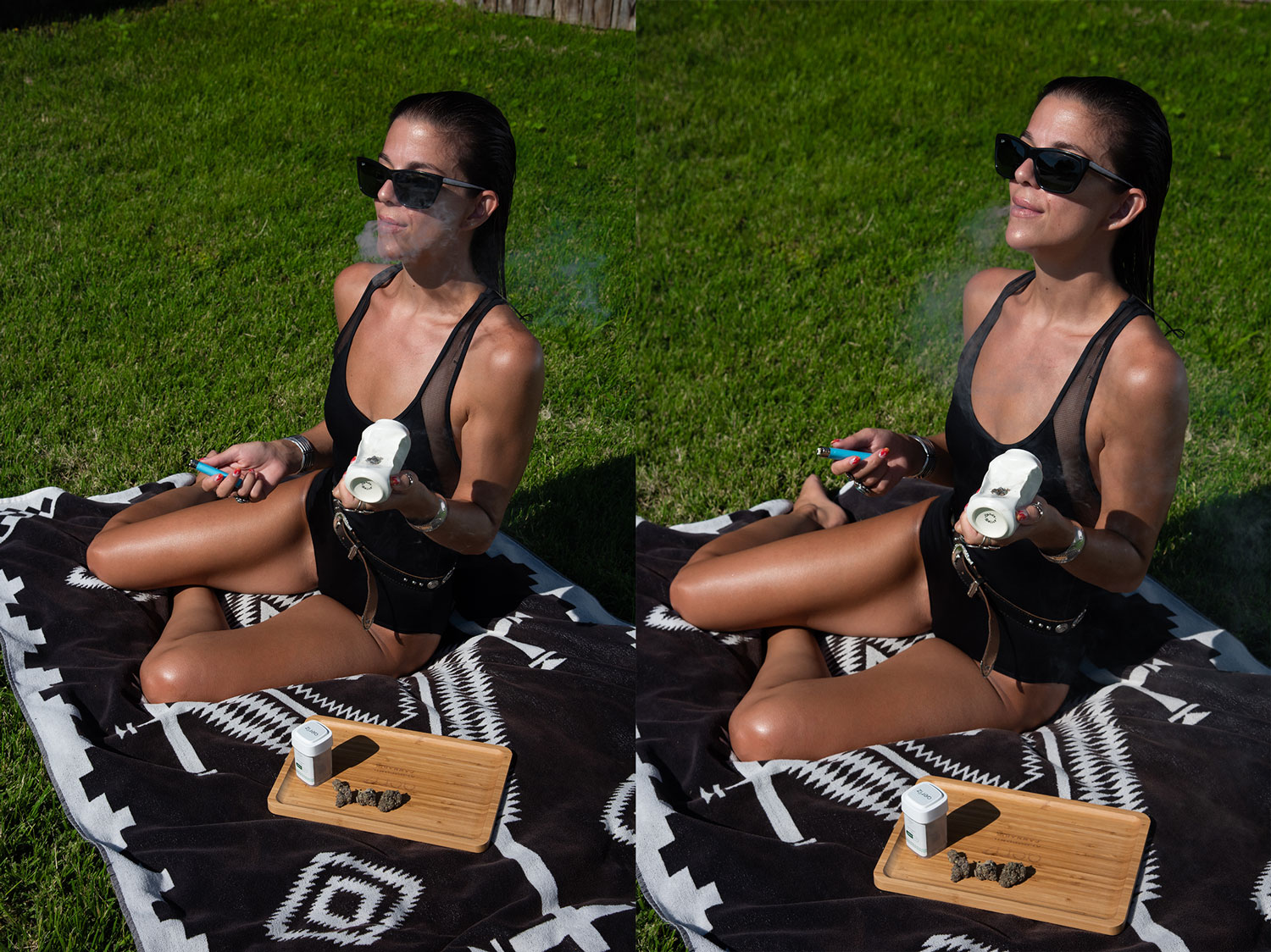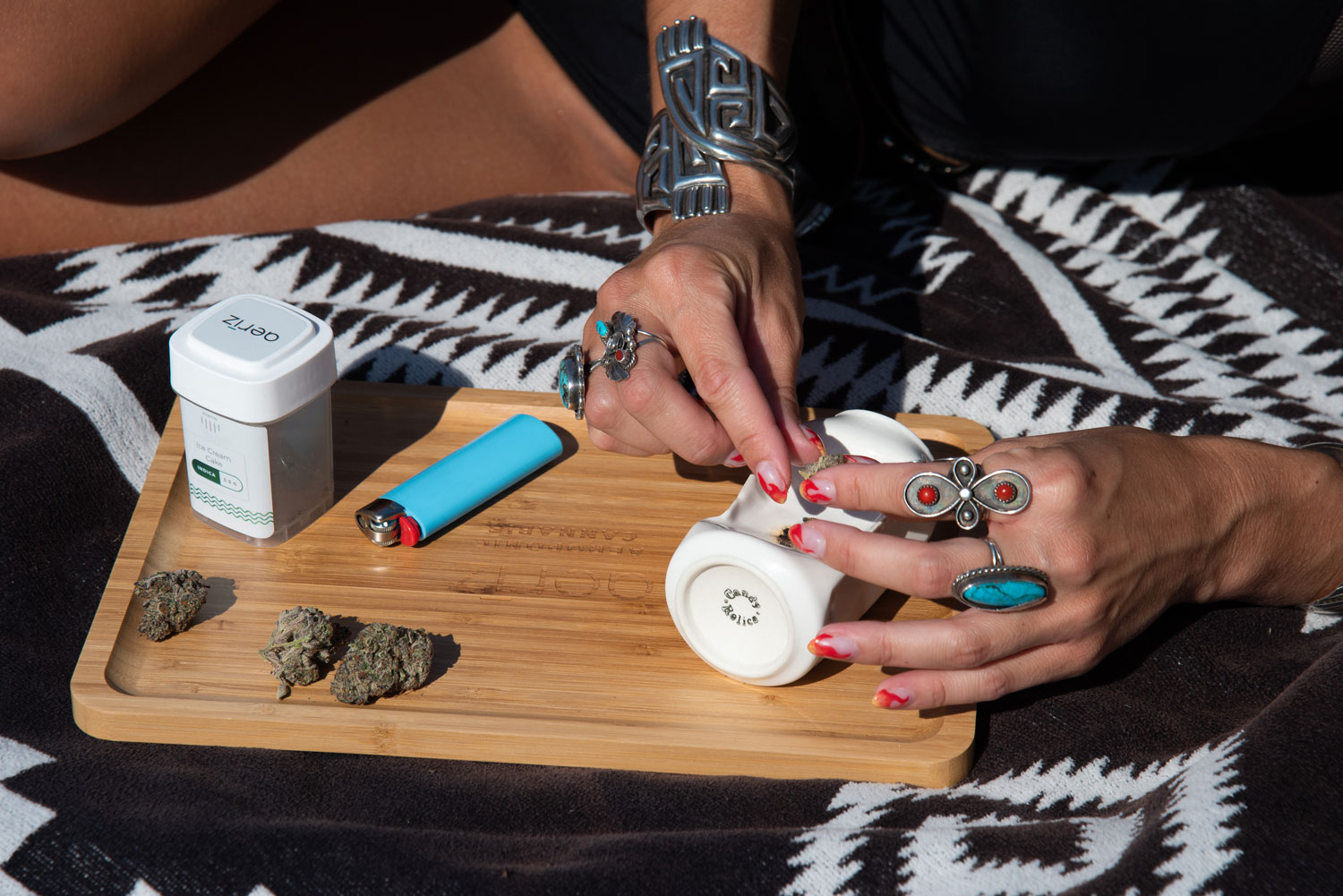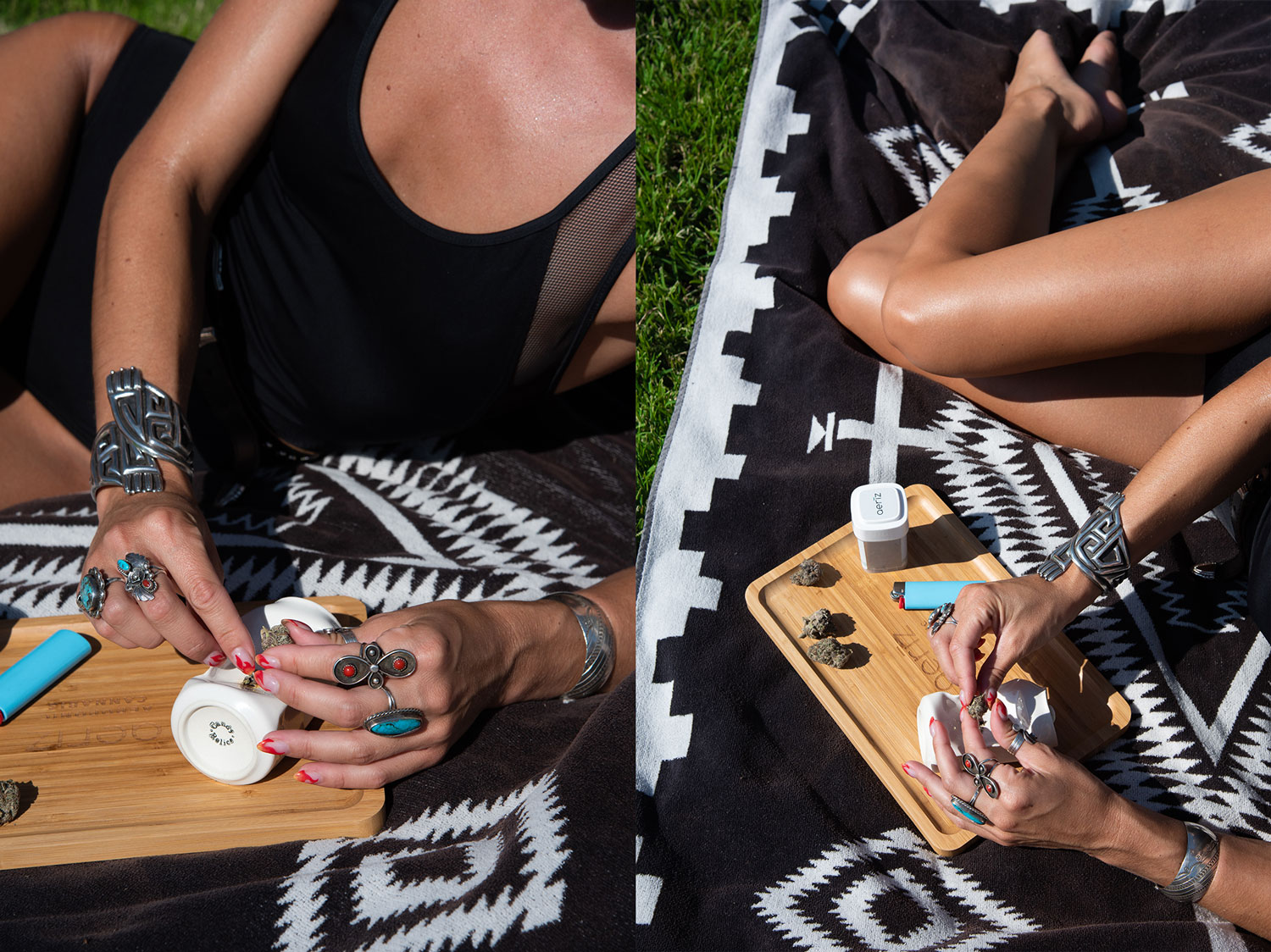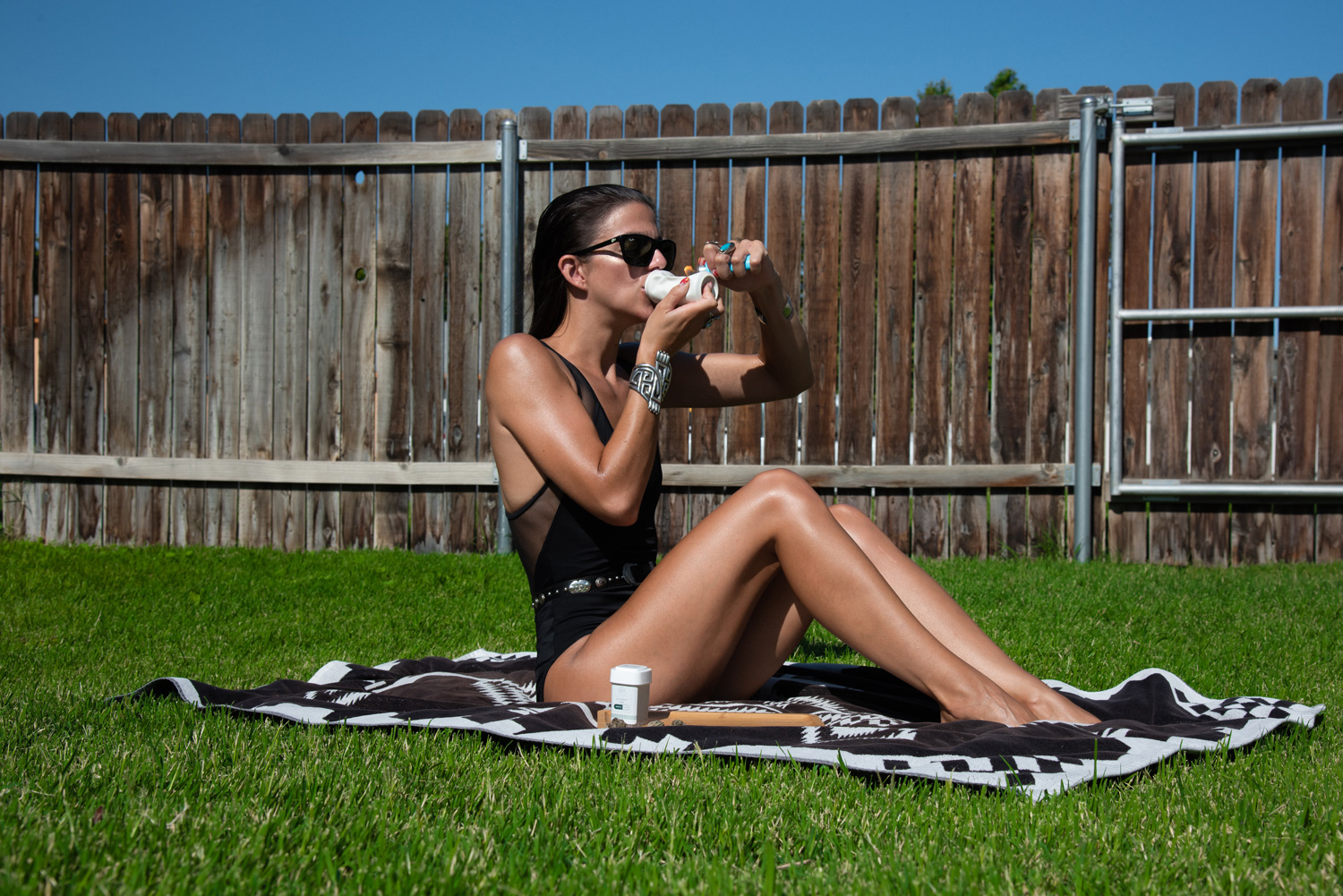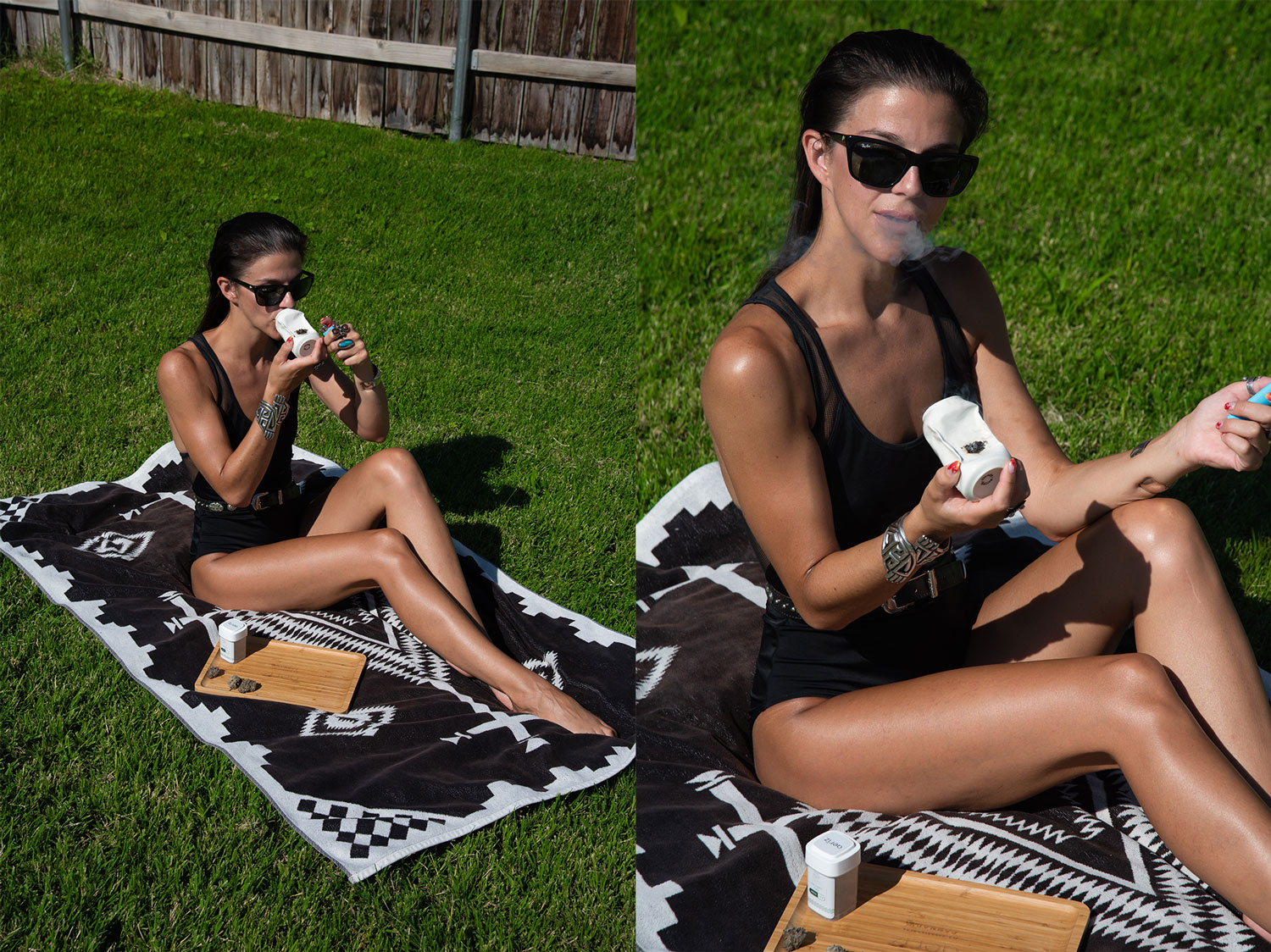 Pack the Pot
Can you imagine sitting poolside all day without pot? I can't. It's why I always pack cannabis to get baked while I bake. From frosty flower to Clean Green Certified pre-rolls, pot is a must.
For our shoot, we smoked a couple brands I know and love. The first, my go-to, is Lazy Bee Gardens. I can always count on their farm to be pesticide free. With sustainable growing practices they not only produce products that taste good, but you can feel good knowing they're environmentally conscious.
The flower smoked is from Aeriz. I toured their aeroponic indoor facility during a recent trip to Arizona and couldn't believe the beautiful buds. Their aeroponic cultivation means no soil, reusable clay beads and a closed-loop system to minimize nutrient waste.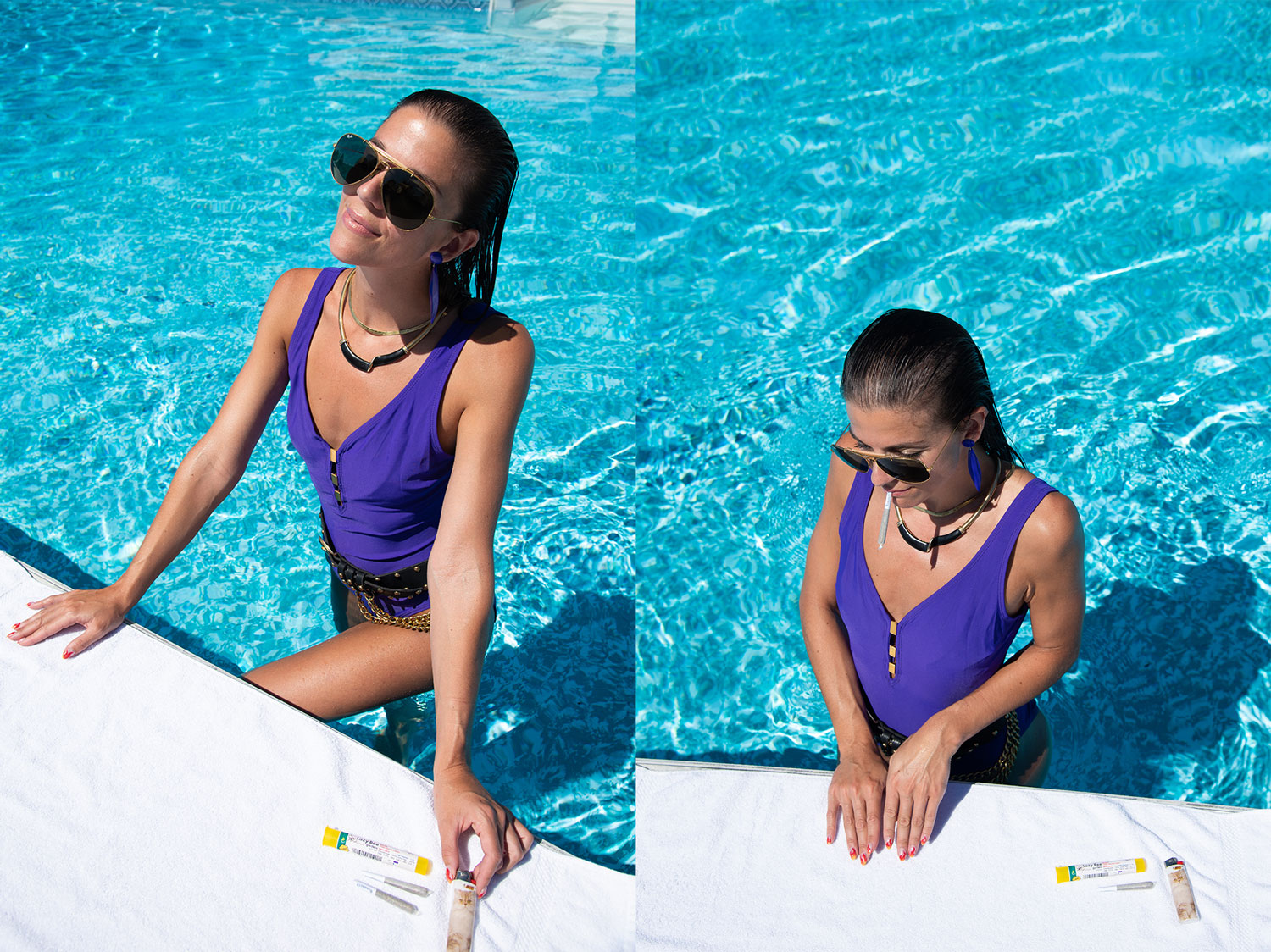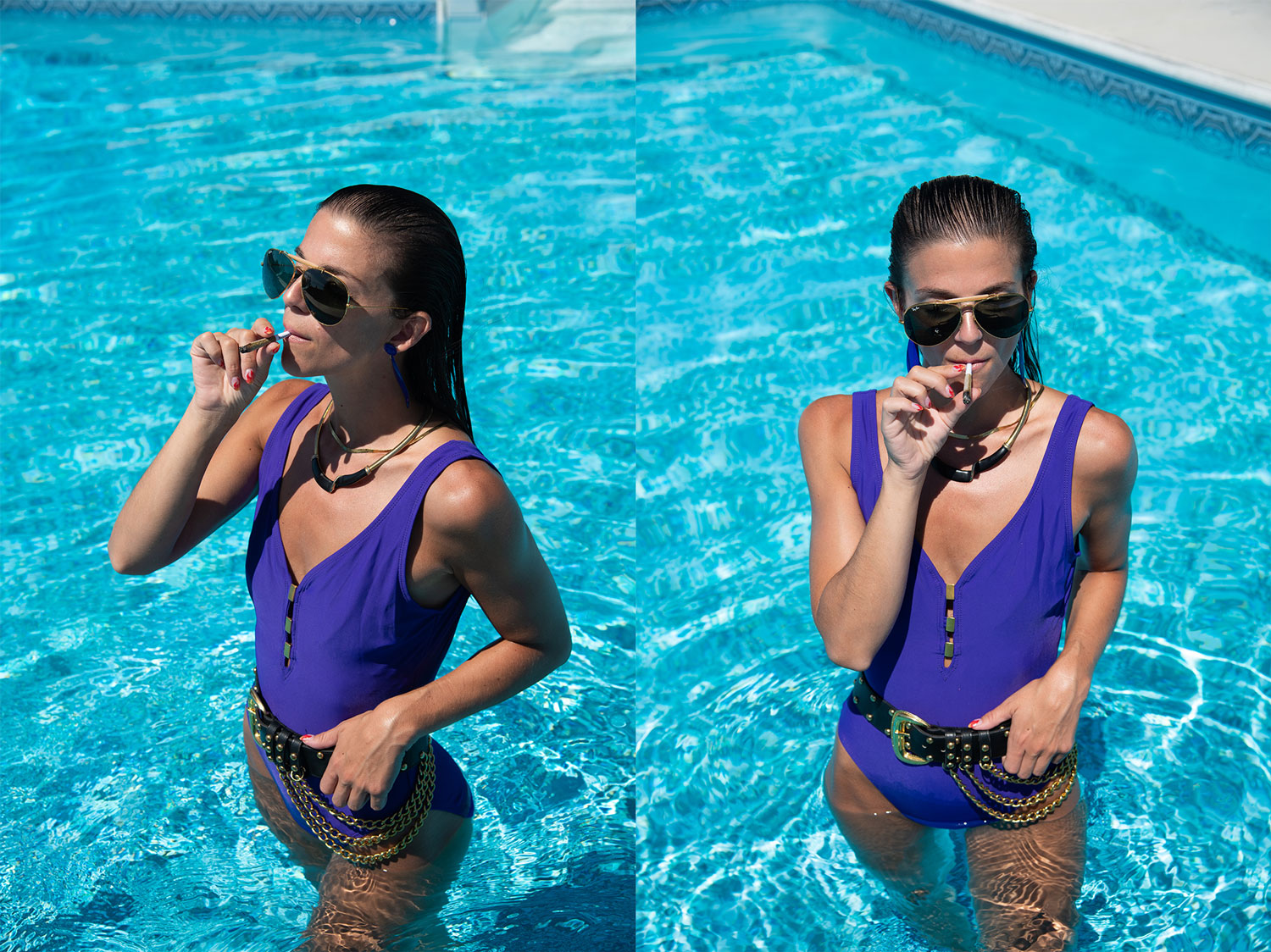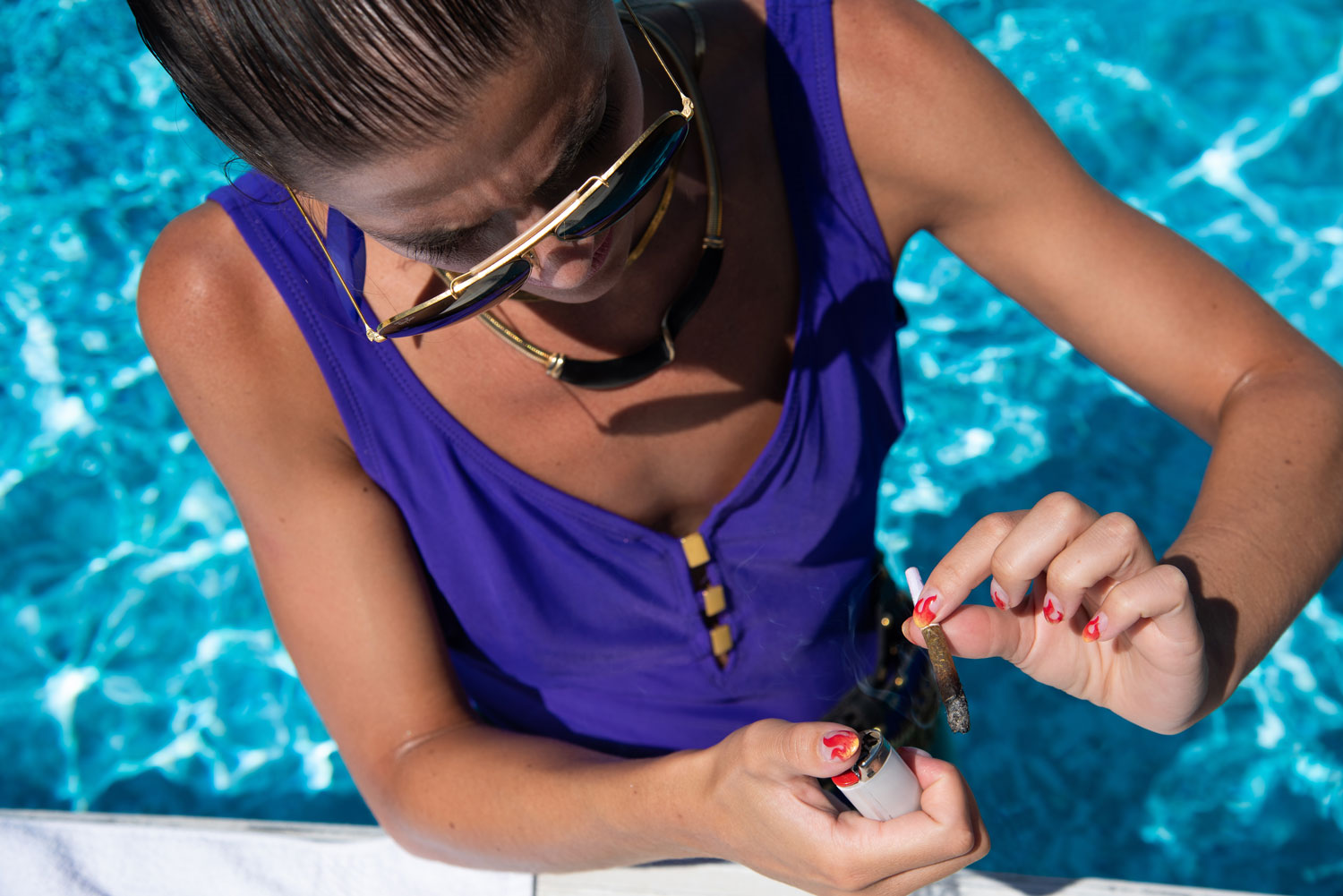 Don't Forget the Accessories
Smoking poolside? Don't forget the accessories! If you roll up or break down your bud I highly suggest a quality rolling tray. I got mine from my facility visit to Aeriz.
Prefer to puff a pipe? This amazing trashcan pipe is from Candy Relics and despite the rude comment they left on my post supporting gun rights several years ago, I still love their ceramics. If you'd prefer to spend your money elsewhere, I also recommend Purr Glass, Stonedware Company and Farbod Ceramics.
Finally, don't forget your fire. Pack a Bic or few, because someone will most likely pocket your lighter. Or you can be like me and drop it in the pool.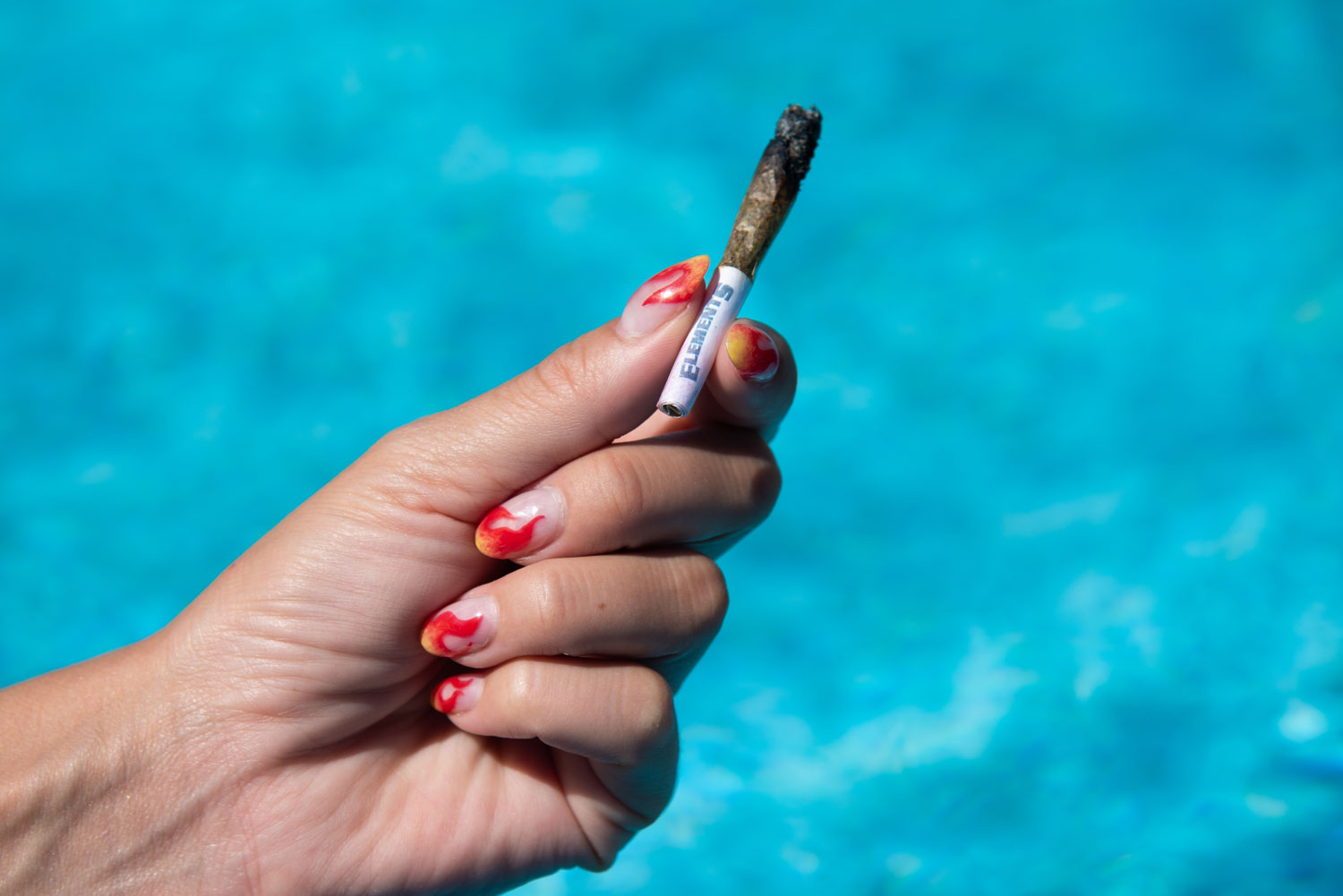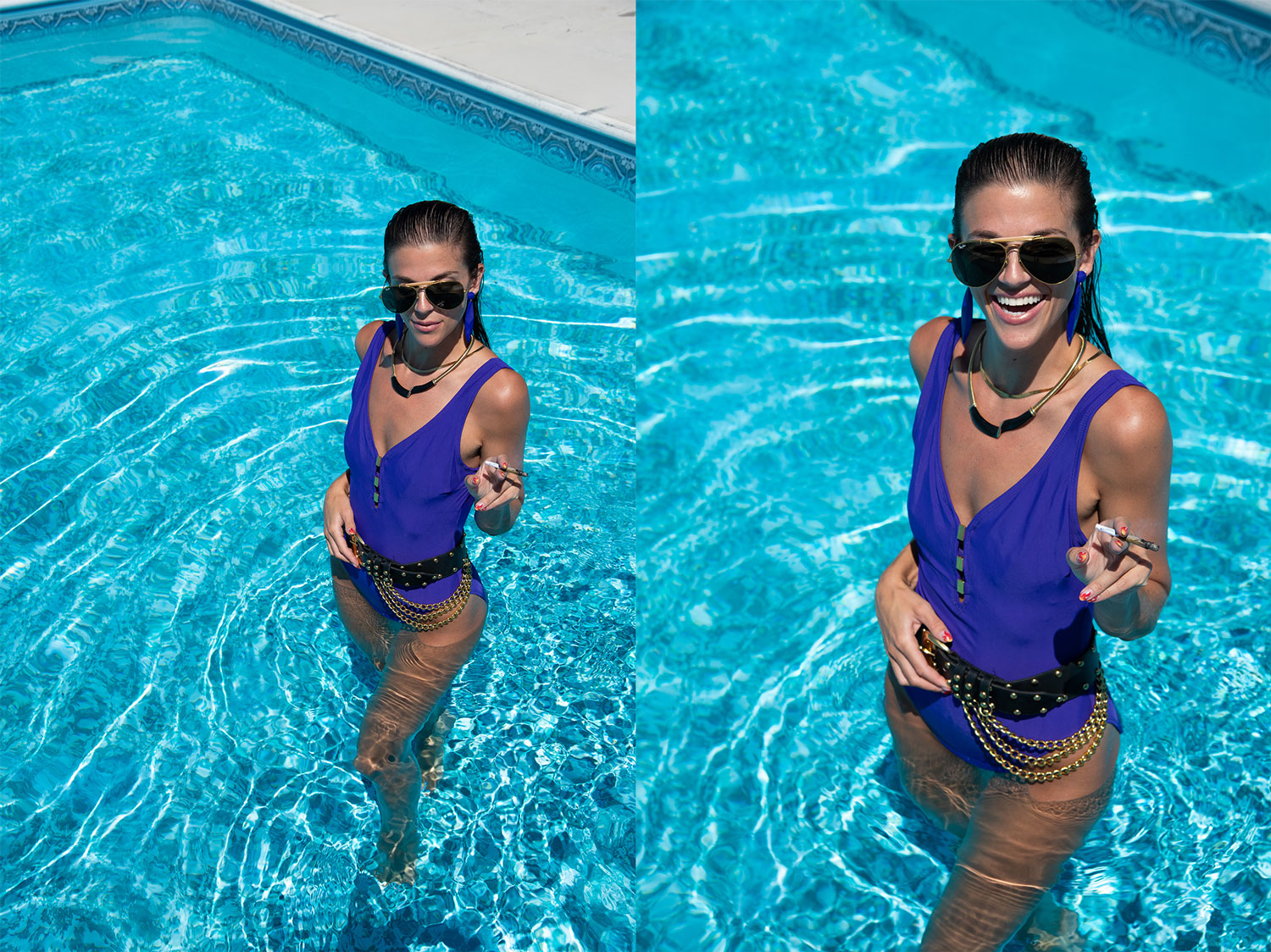 Enjoy the rest of your Pot Girl Summer
With only a month left, it's hard to believe summer is almost over. So enjoy the last few weeks. Soak up the sun. Smoke up the weed. Spend time with family and friends. Be thankful for the life you live and enjoy the rest of your pot girl (or guy) summer!
What are your poolside smoke sesh essentials? Where are you smoking? Share your summer smoke stories in the comments below!
---
---
You might also like
---