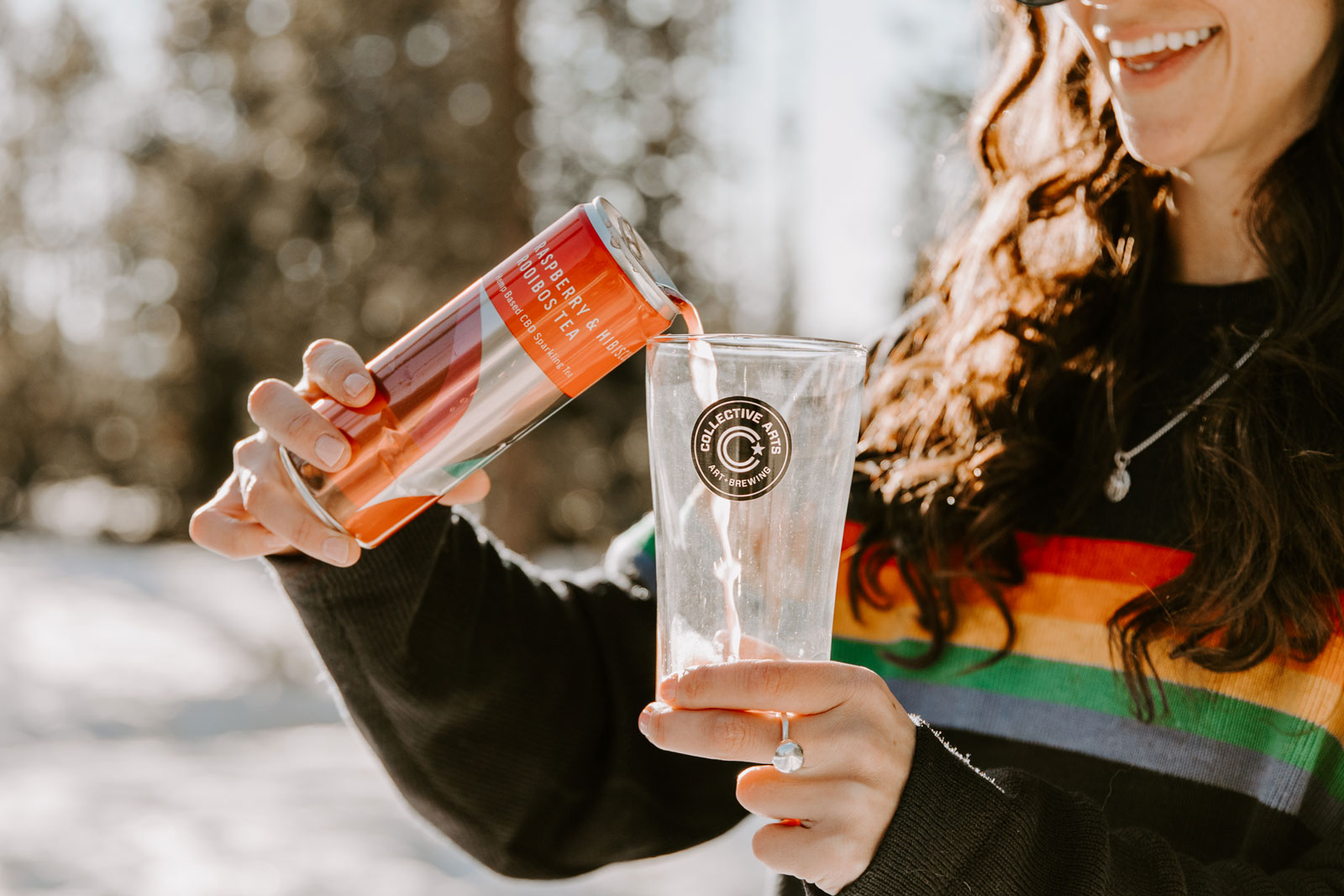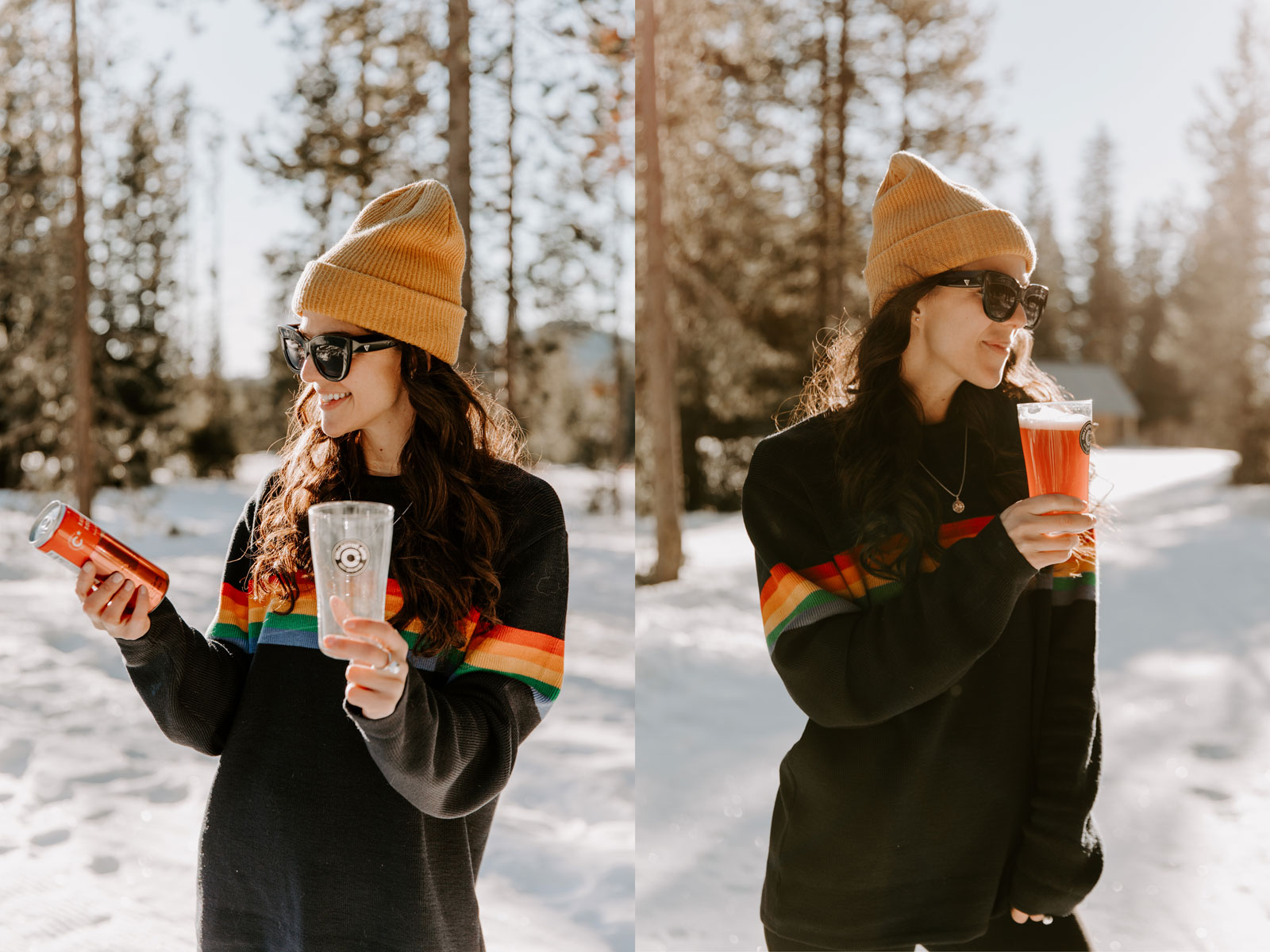 Keep Your New Years Resolutions with Collective Arts Brewing
Most people make New Years resolutions to get healthy or cut alcohol. However, as weeks creep by and ski season kicks in, it can be hard to keep your goals. It's why I am so excited to parter with Collective Arts Brewing for a CBD-alternative both on and off the slopes.
Their new Collective Project merges mixologist-driven, CBD-infused beverages with the global arts community. These sparkling CBD juices and teas contain 20mg of hemp each and zero alcohol. With flavors like Mango, Pineapple & Coconut, it's easy to crack open an après ski CBD.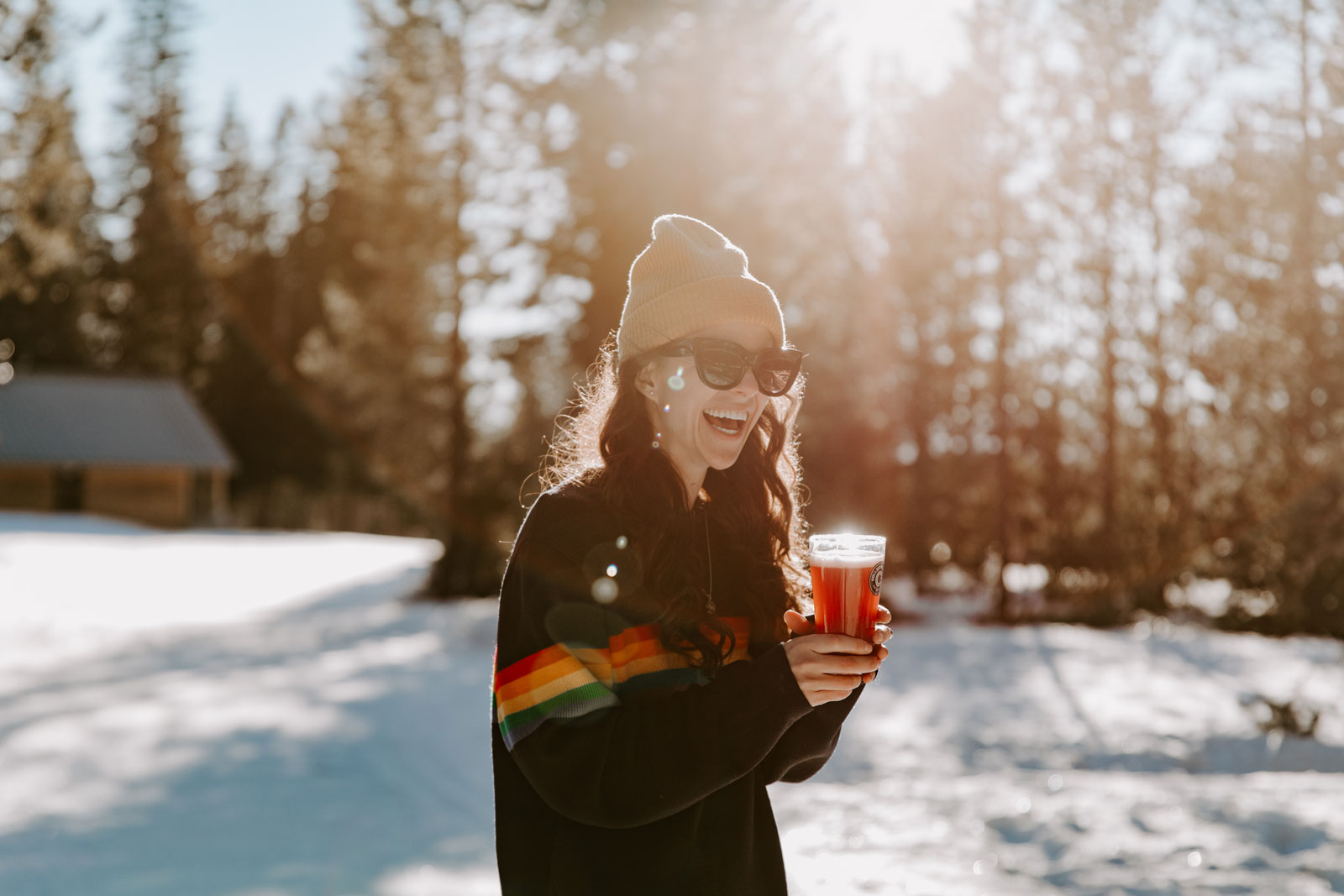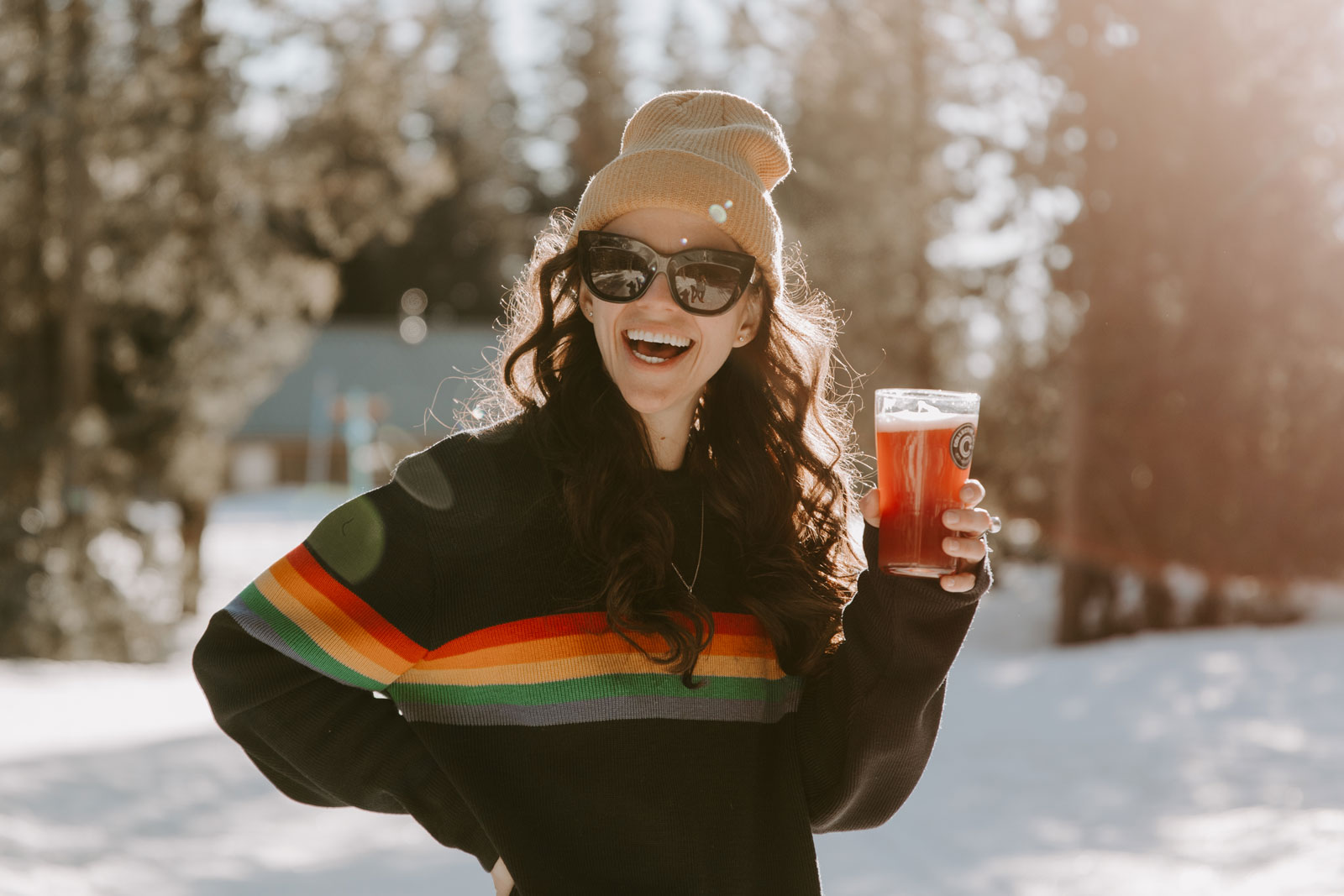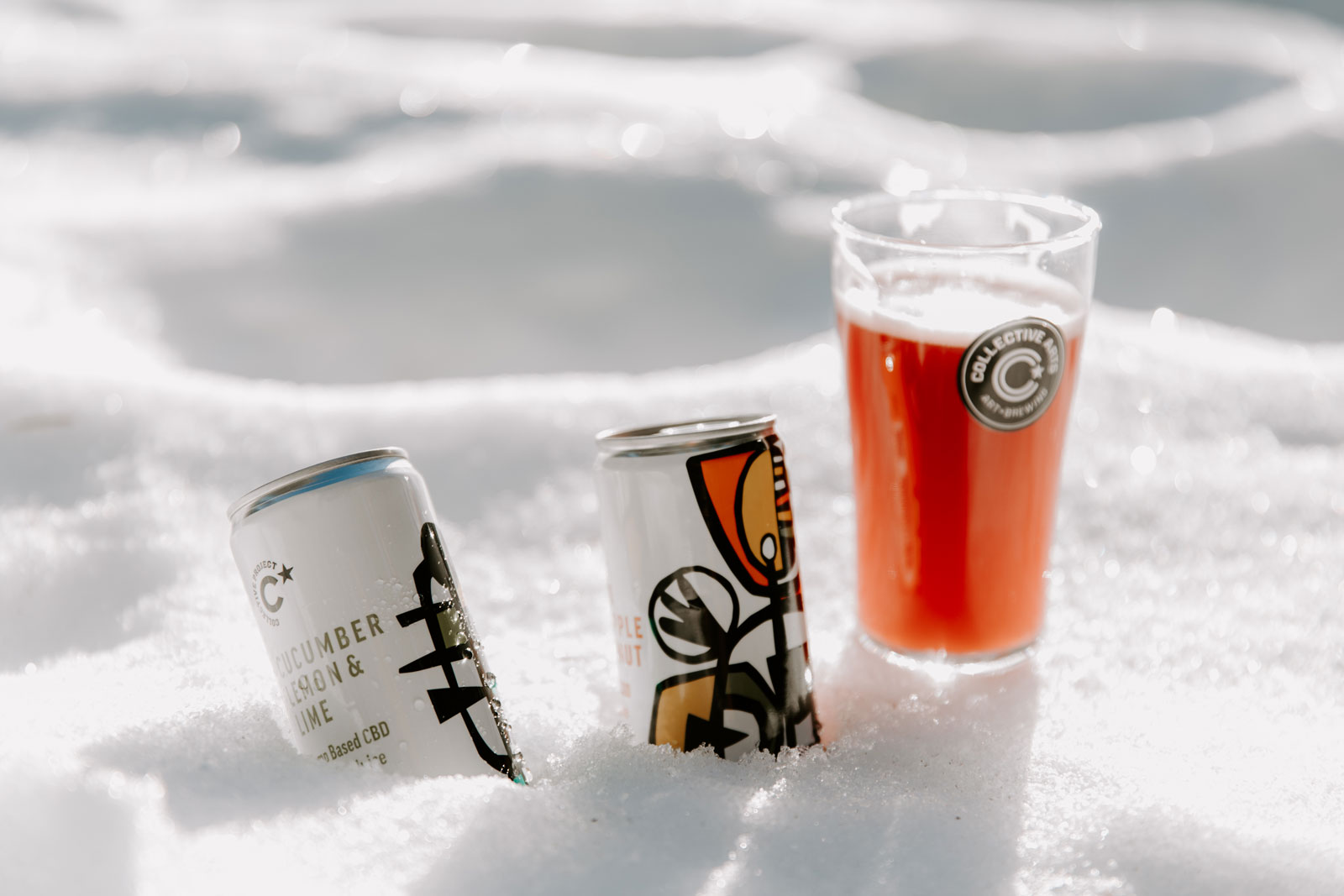 Using Brewing to Support Artists
Collective Arts infuses the creativity of craft beverages with the talents of artists around the world. They highlight limited-edition works of art on their labels. One thing that really stands out is Collective Arts' mission to make the world more equitable through artists they profile. I can always support a business who gives back.
The Collective Project features two female artists. The first is Gallit Shaltiel, a Sussex based fine artist. Her work is inspired by expressive shapes and figures from her toddler's drawings. The second artist, Marion Griesse, has a deep appreciation for balance, proportion and color. She is currently more focused on abstract painting and also teaches art to young children.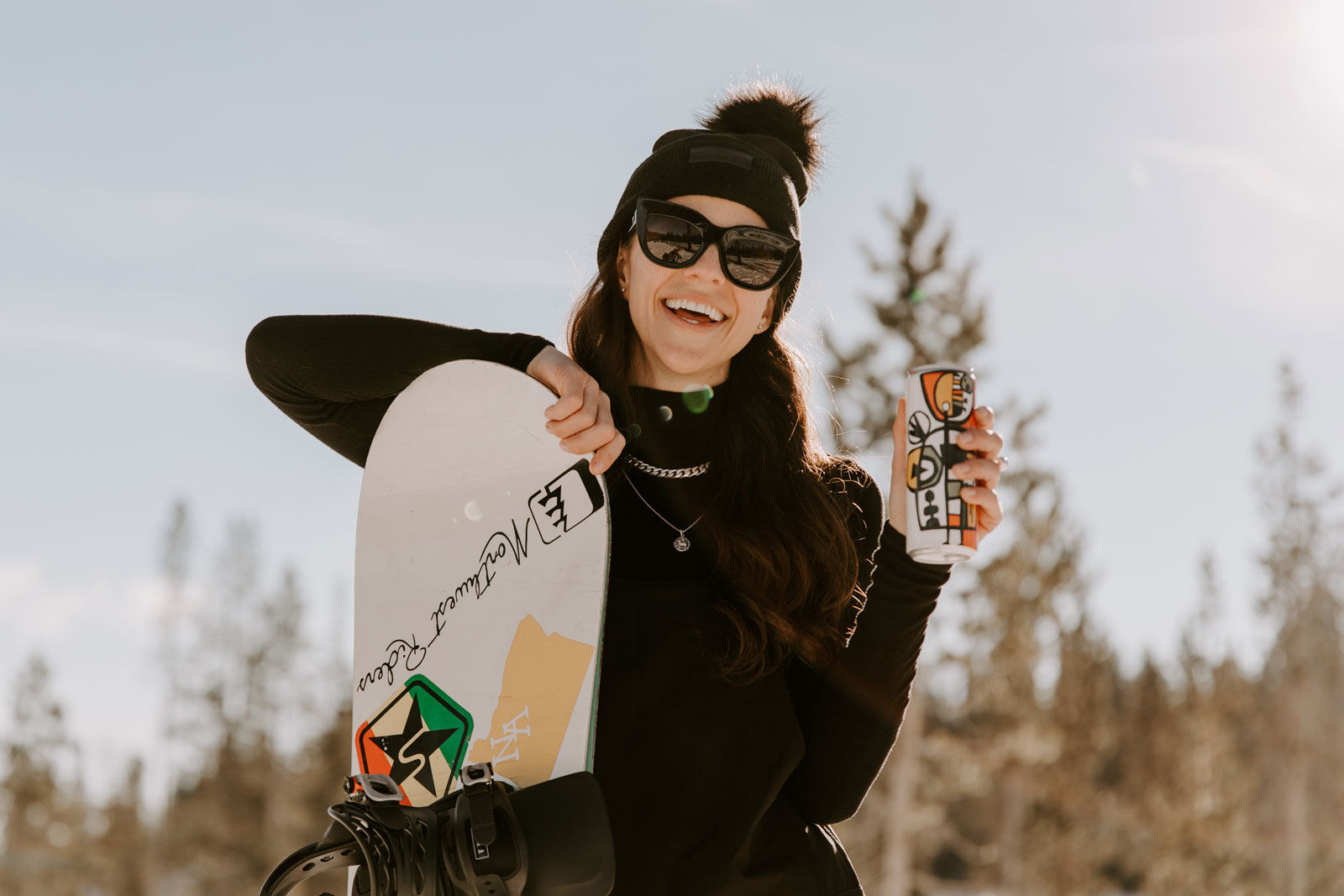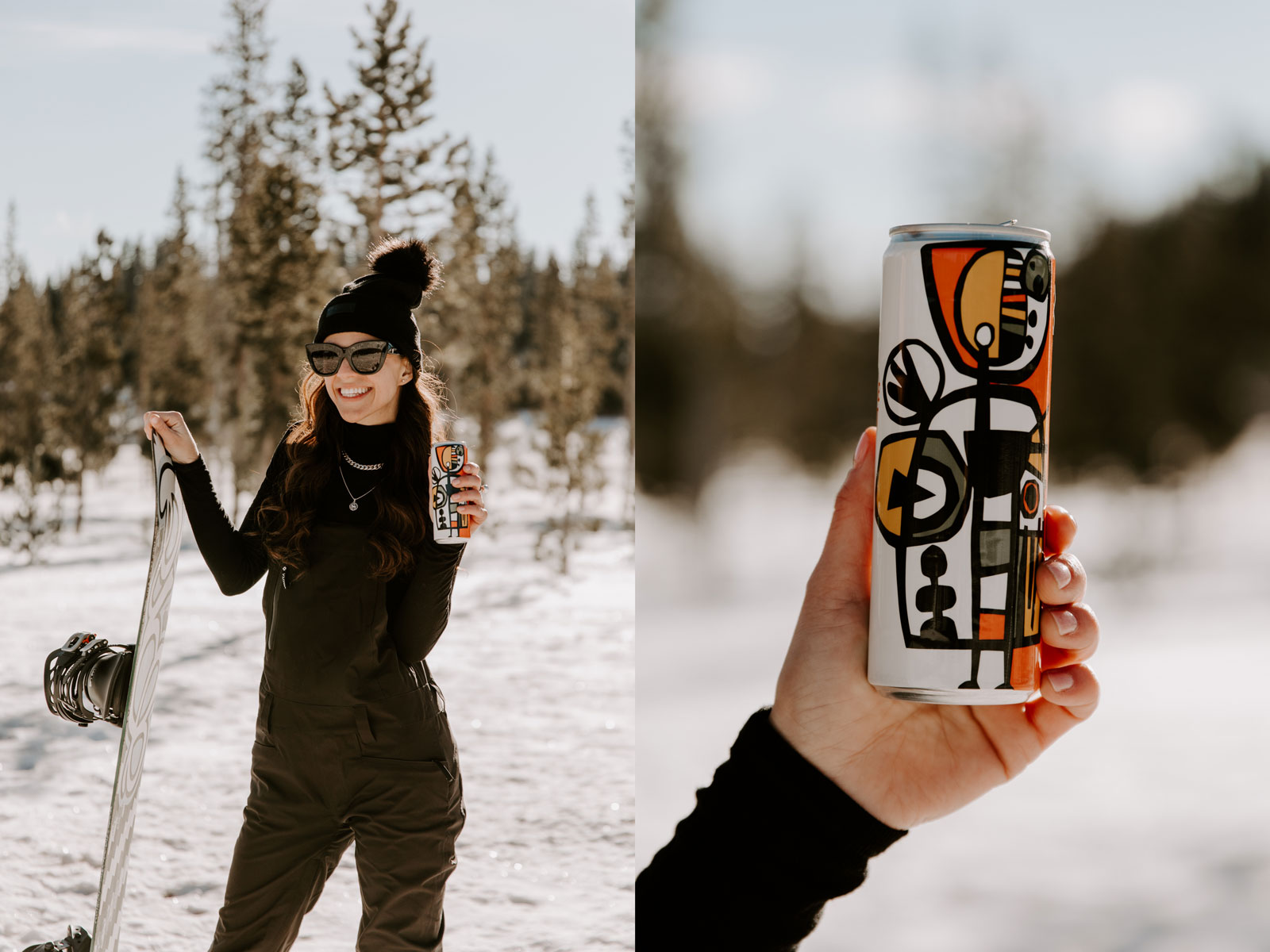 What's in the Can and How to Get Yours
All Collective Project beverages are balanced in flavor. They dose using emulsions which are all natural, gluten-free and produced with non-GMO ingredients. Hemp is American grown and pesticide free. Juices and teas are naturally flavored, with my personal favorite being the Raspberry Hibiscus Rooibos Tea.
Are you going alcohol free with CBD? Or just want a non-alcoholic alternative for your winter activities? Click here to shop the entire collection of sparkling juices and teas from Collective Project. Happy sipping and shredding!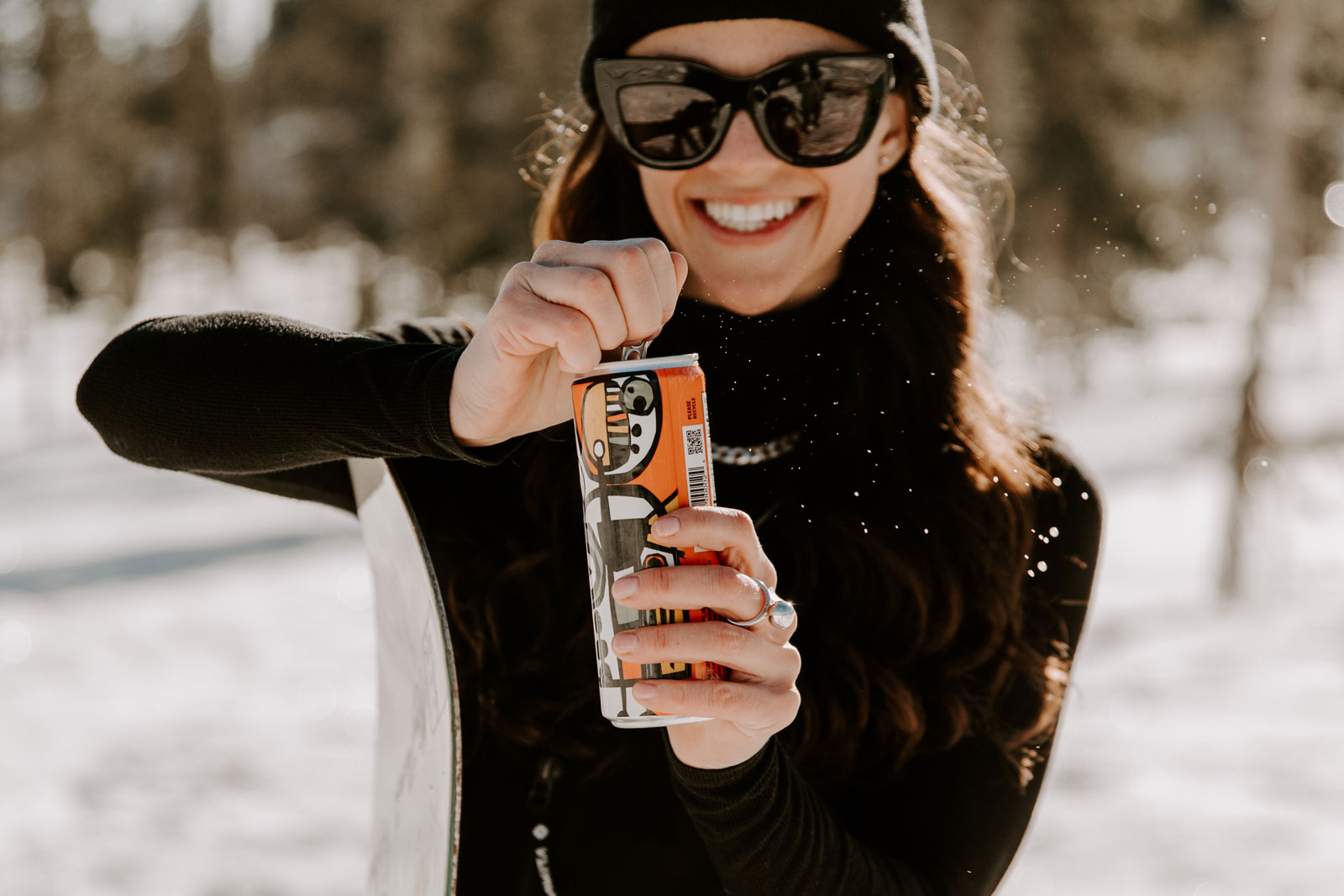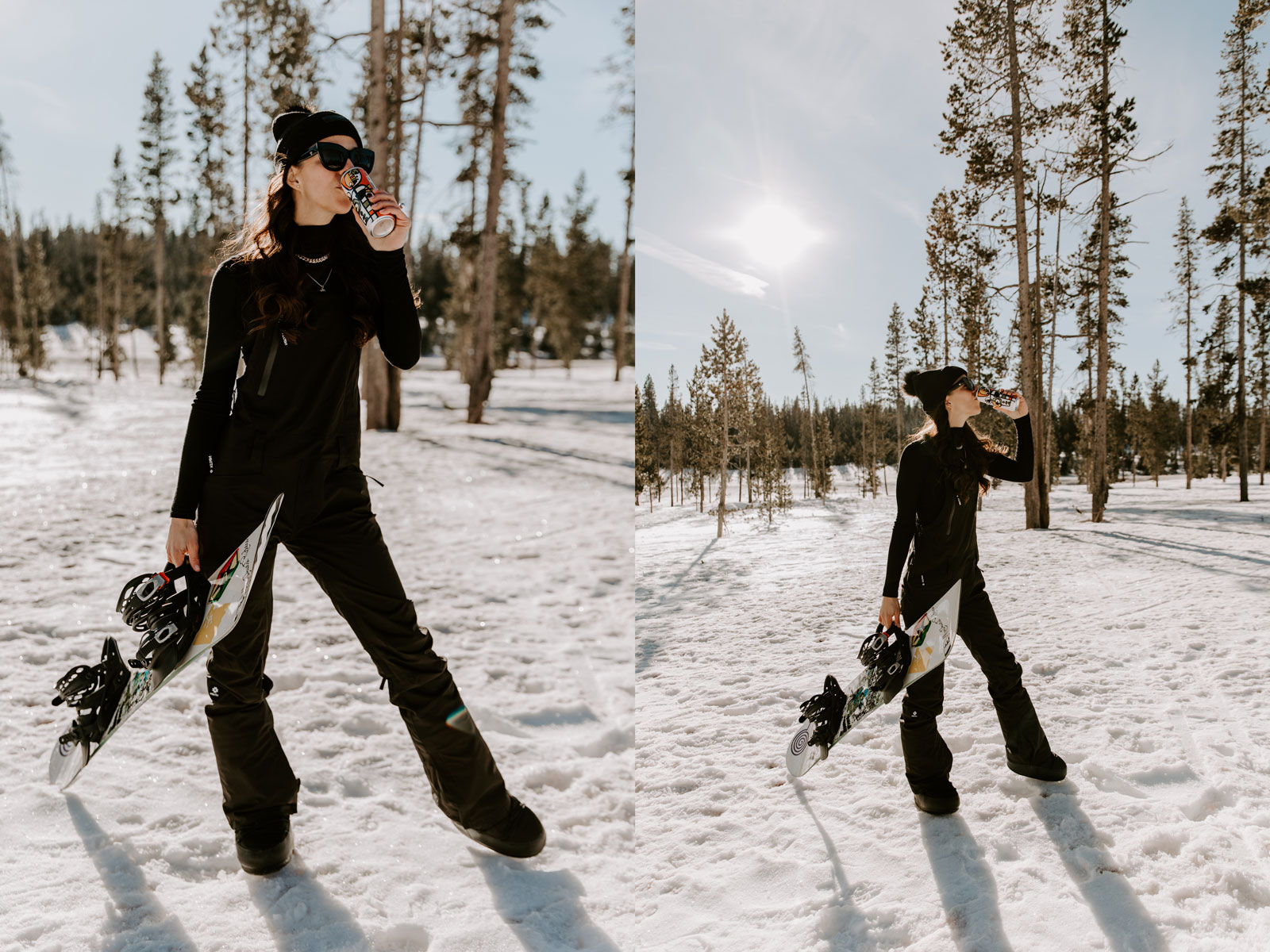 Also a huge thank you to Mariah of Uprise Collective for shooting this sunny, snowy Bend set!
---
---
You might also like
---