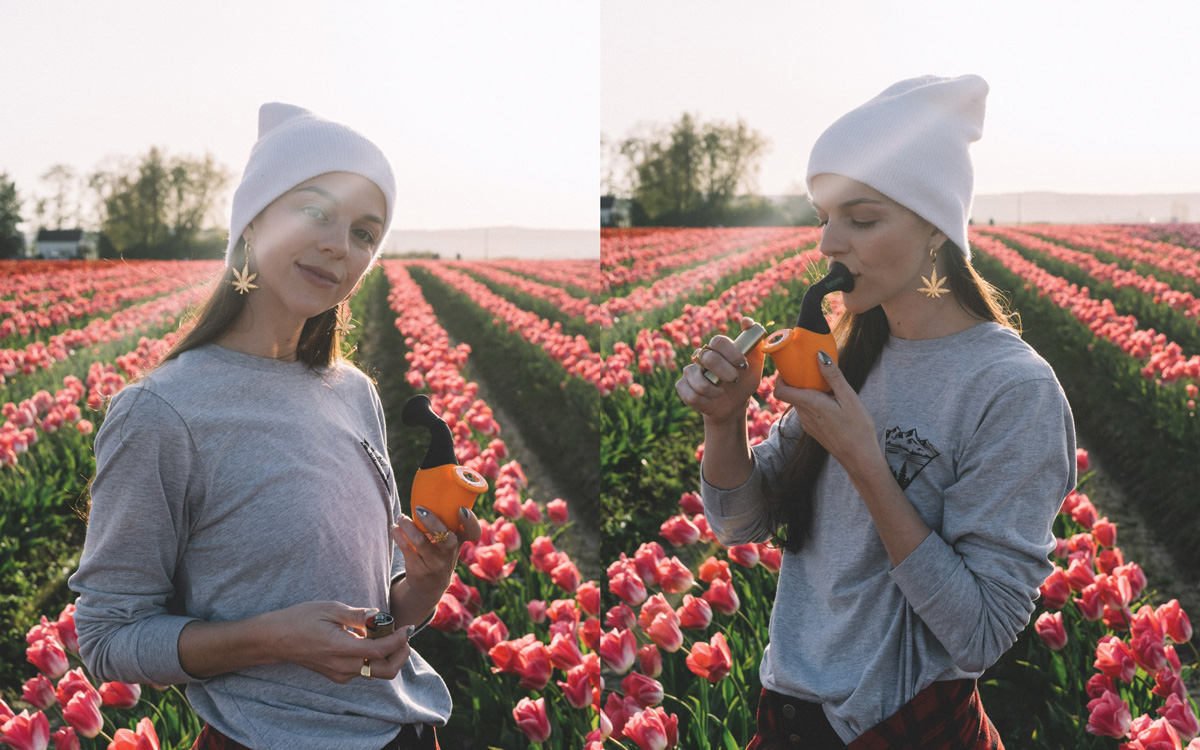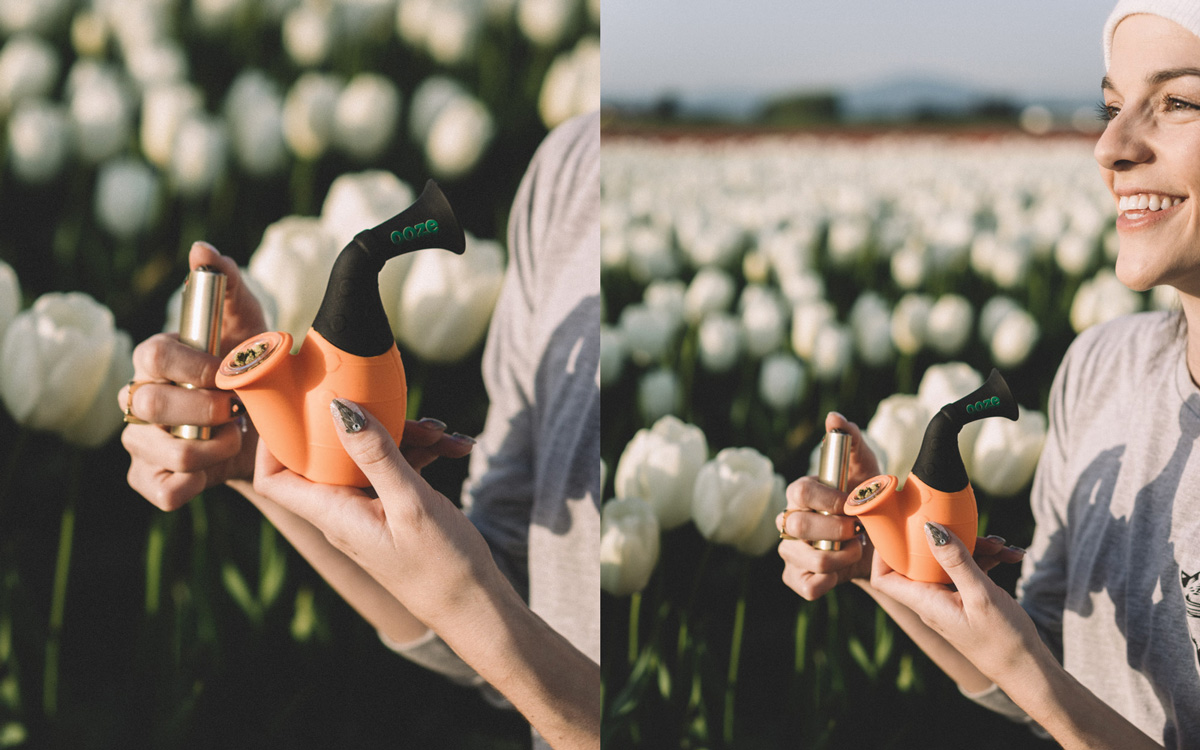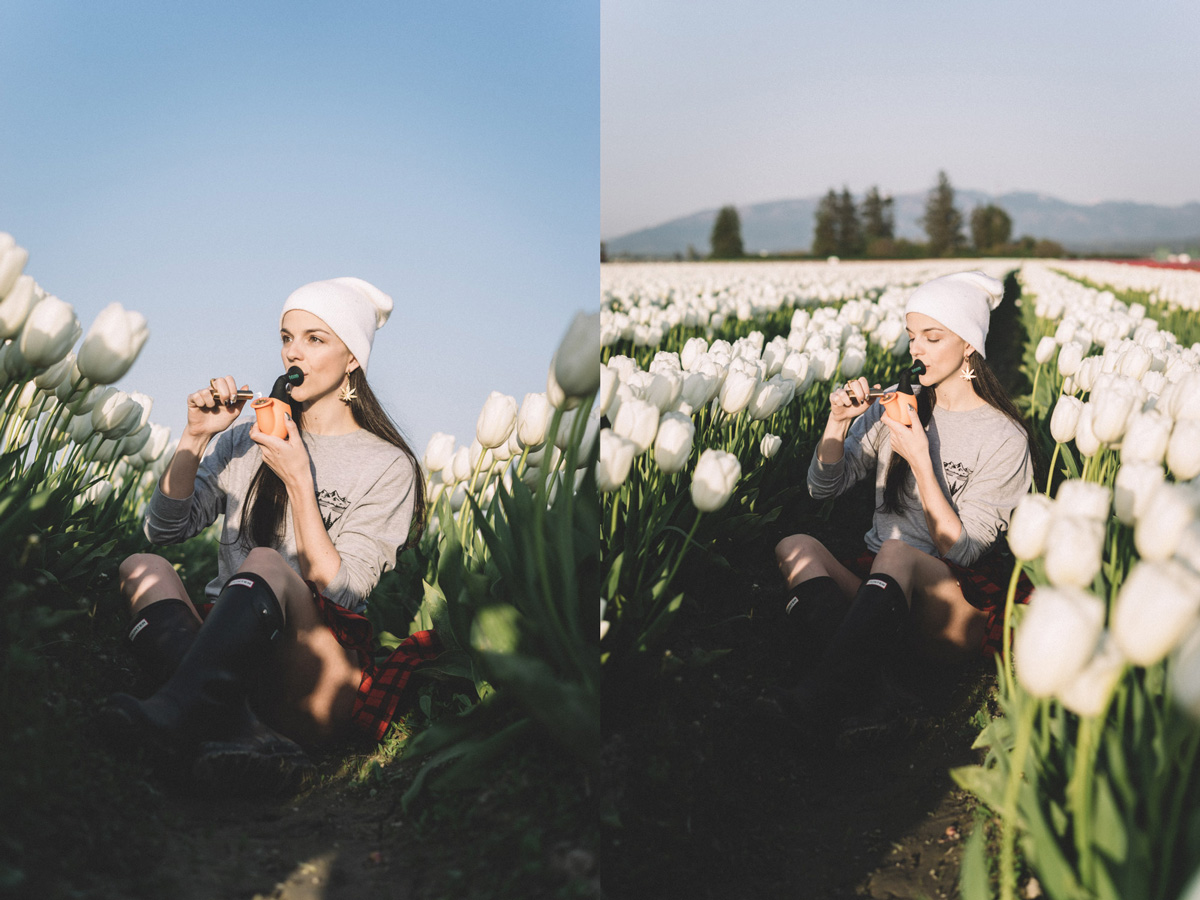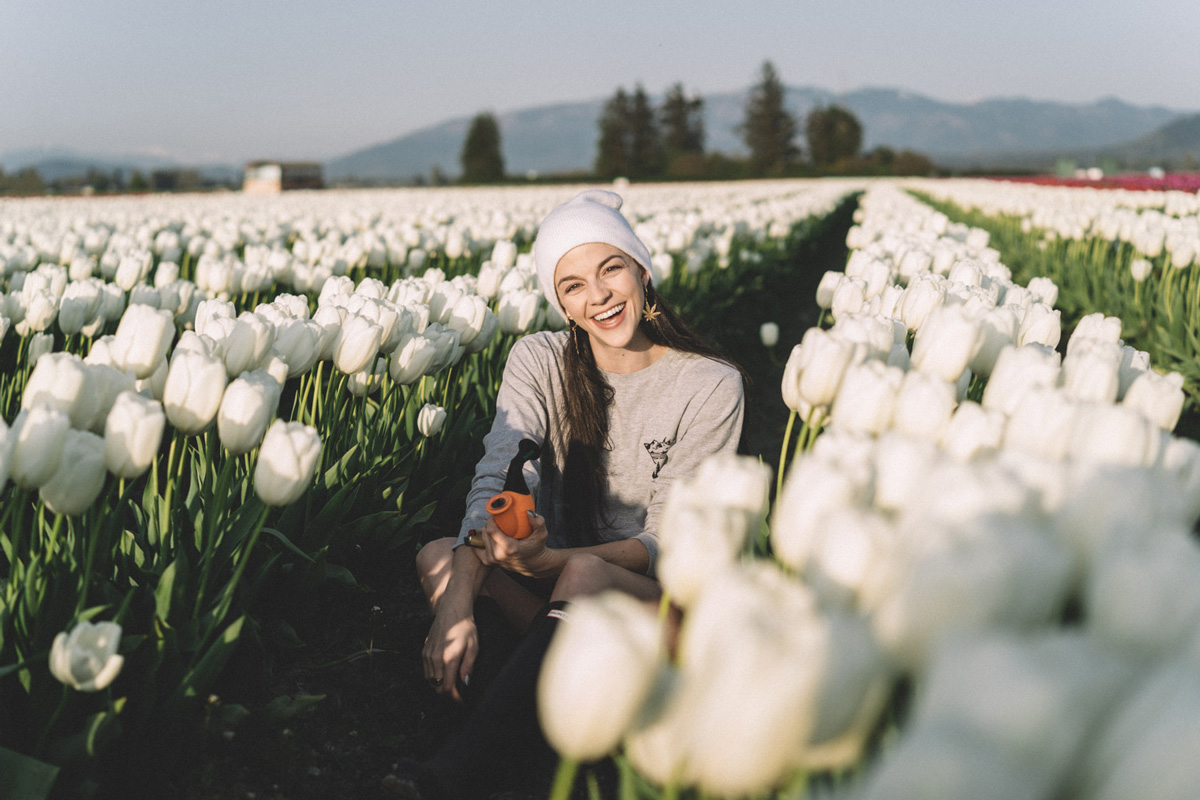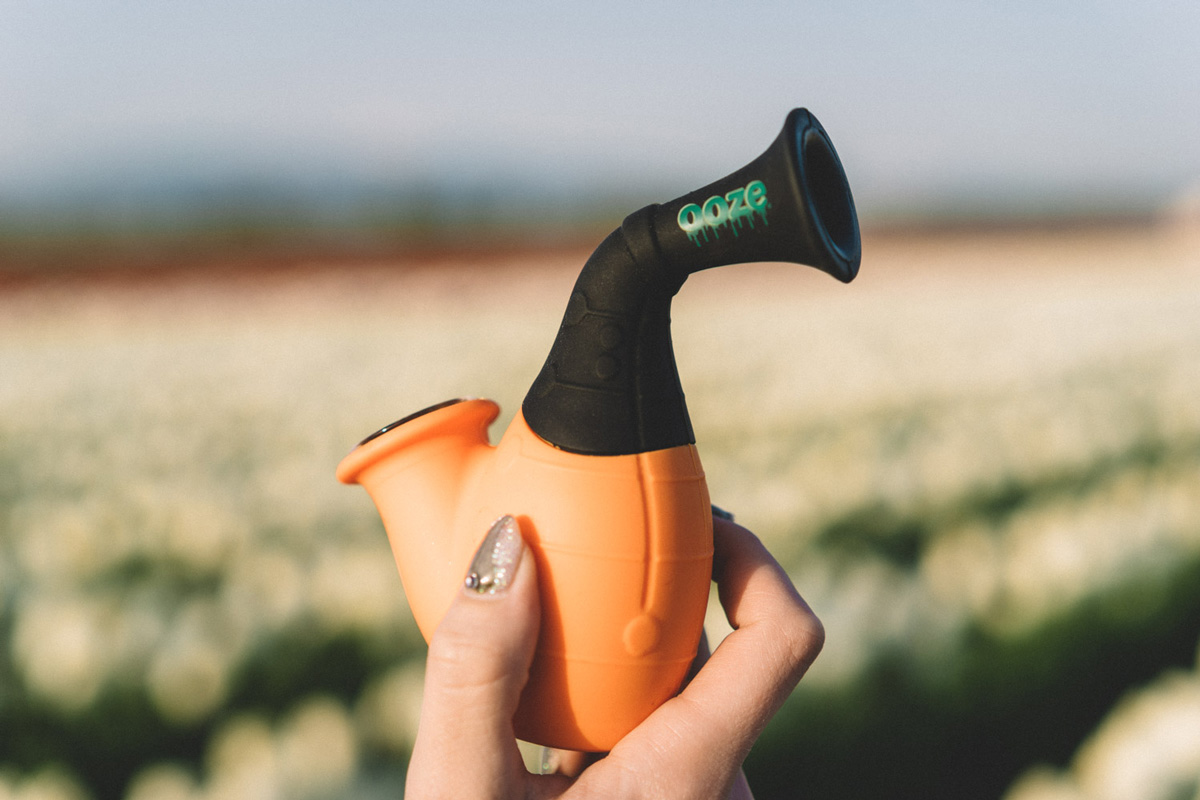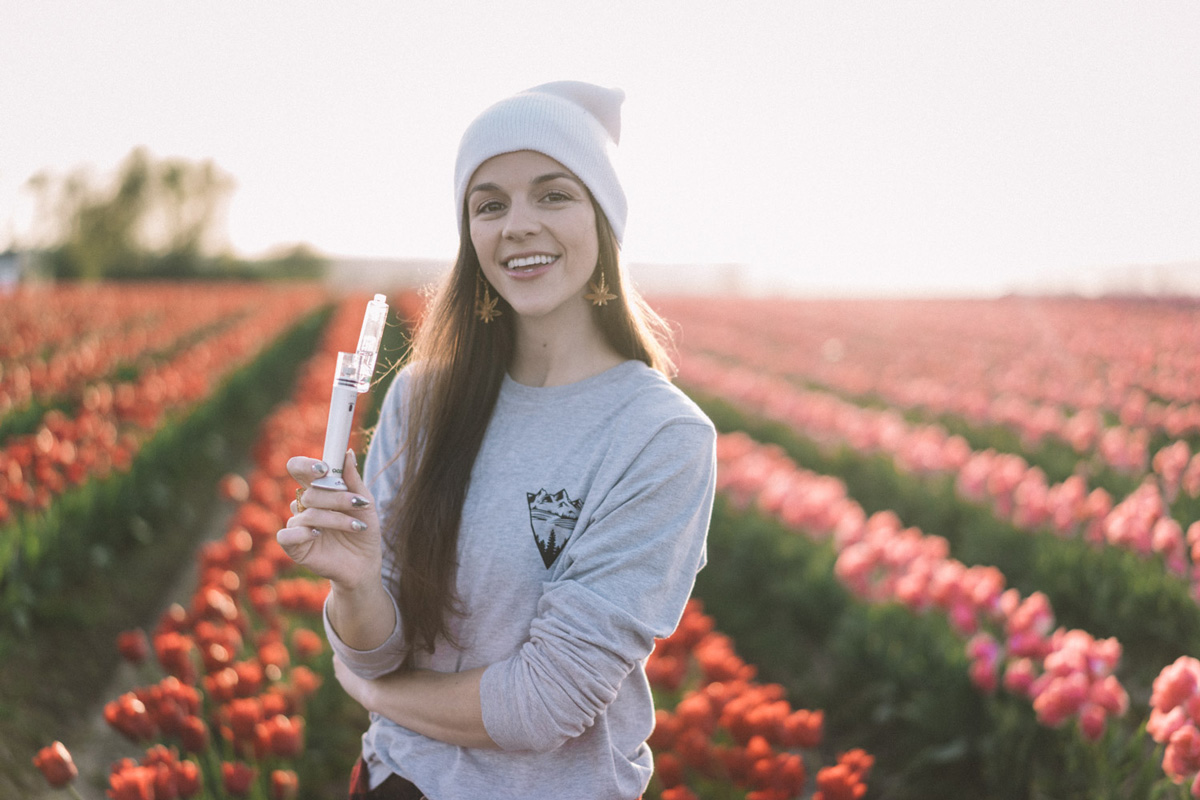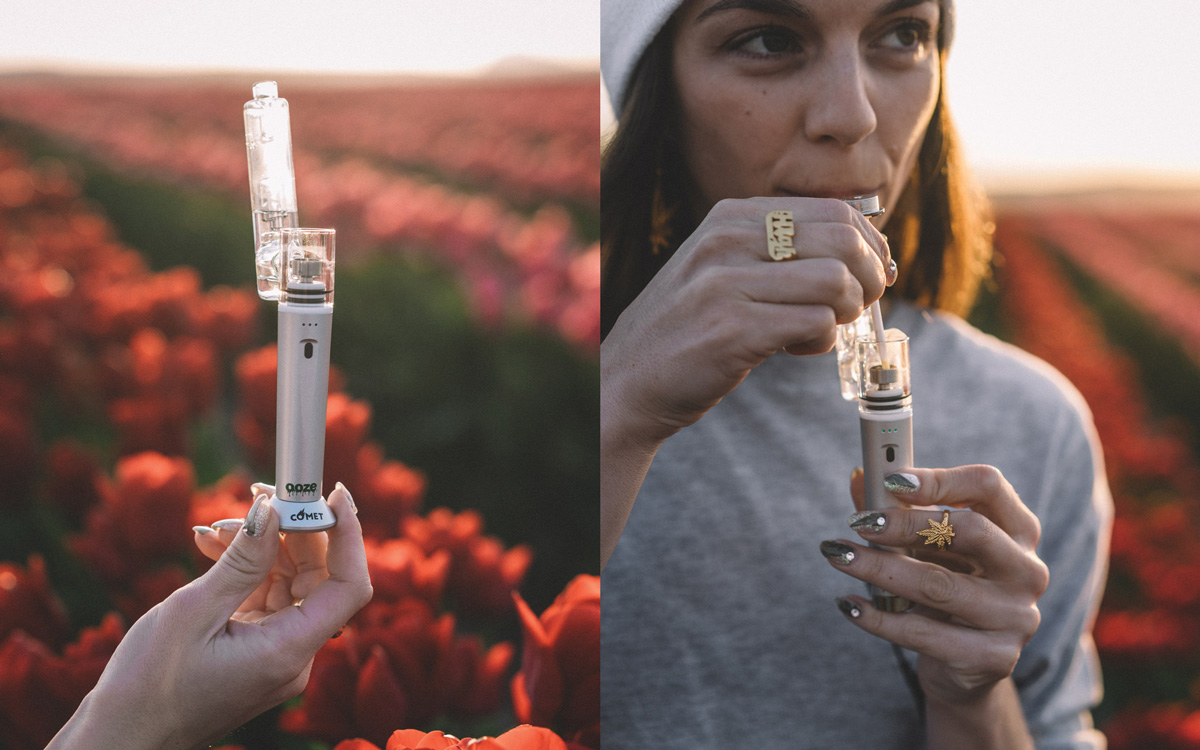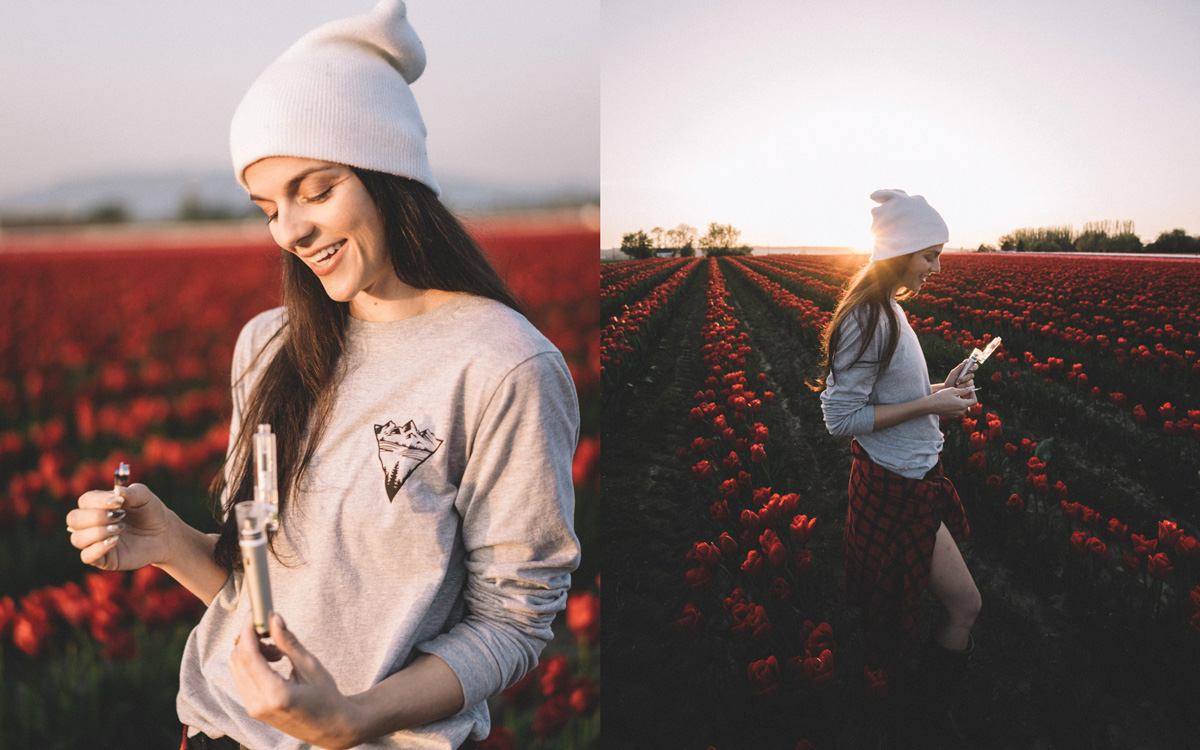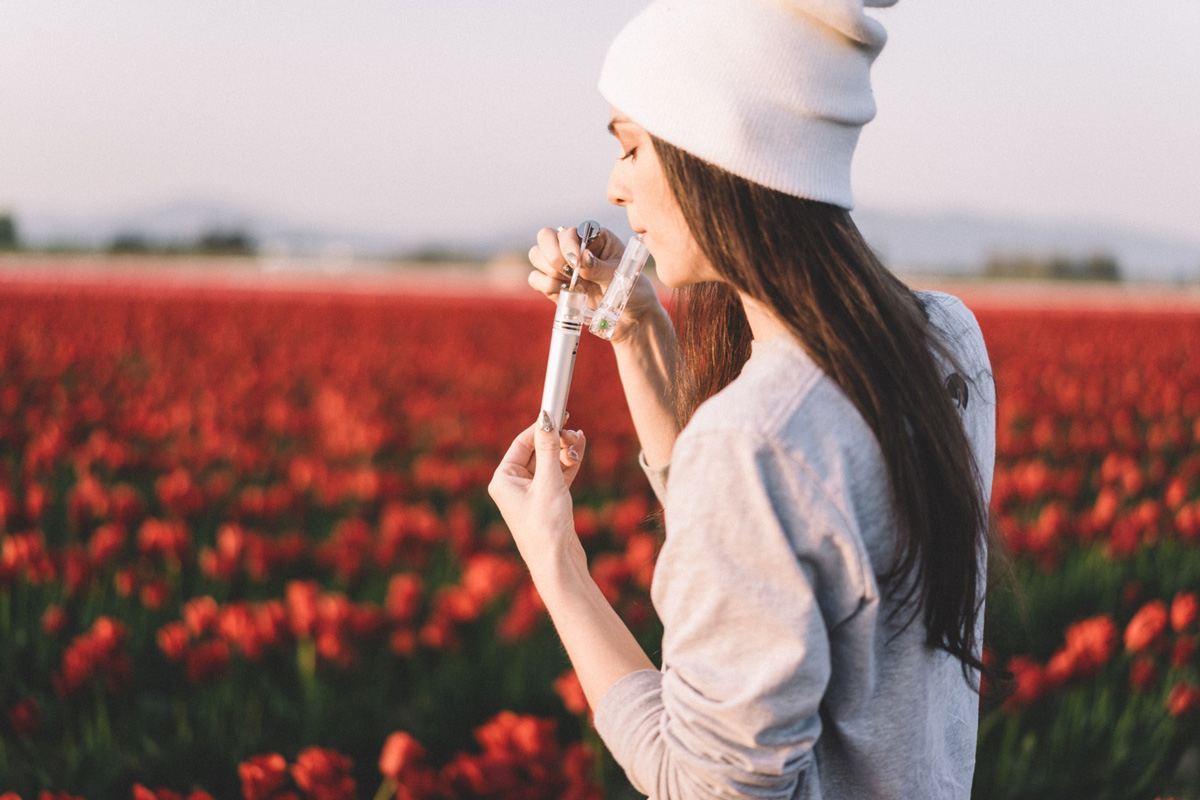 Adventures in Skagit Valley with Ooze
Stop and smell the flowers, but if you're smoking them make sure to bring your Ooze cannabis accessories. Whether I'm running through flower fields or smoking flower at home, these pieces are perfect for my active lifestyle.
My friend Flynn and I adventured to one of my favorite places, the Skagit Valley Tulip Festival. I've shot at this scenic spot the last two years and the colors never get old. Reds, whites, pinks and purples line the fields as I lit up my favorite flower — Mary Jane.
We started our smoke sesh hitting Ooze's SAX Silicone Water Pipe. This jazzy little pipe is unbreakable, which makes it easy to throw in your adventure bag. The pipe comes with a quartz glass bowl and is made out of high grade heavy duty silicone. Now wet your whistle and hit it!
After smoking flower, we needed a little power. I whipped out the Ooze Comet for solar hits on the go. This portable eRig has a five second warm time and heats for 20 seconds before cutoff. The Comet comes with a 1200 mAh battery, quartz nail, ceramic nail, titanium nail, water bubbler attachment, stainless steel carb cap, ceramic dab tool, magnetic stand and a USB charger. Because what better way to wrap your day than with fat dabs in a flower field?
If you're in the market for new cannabis accessories, or you're like me and just love to grow your collection, check out Ooze. See something you like? Use the code CANNABESS and get 10% off your purchase!
---
---
You might also like
---