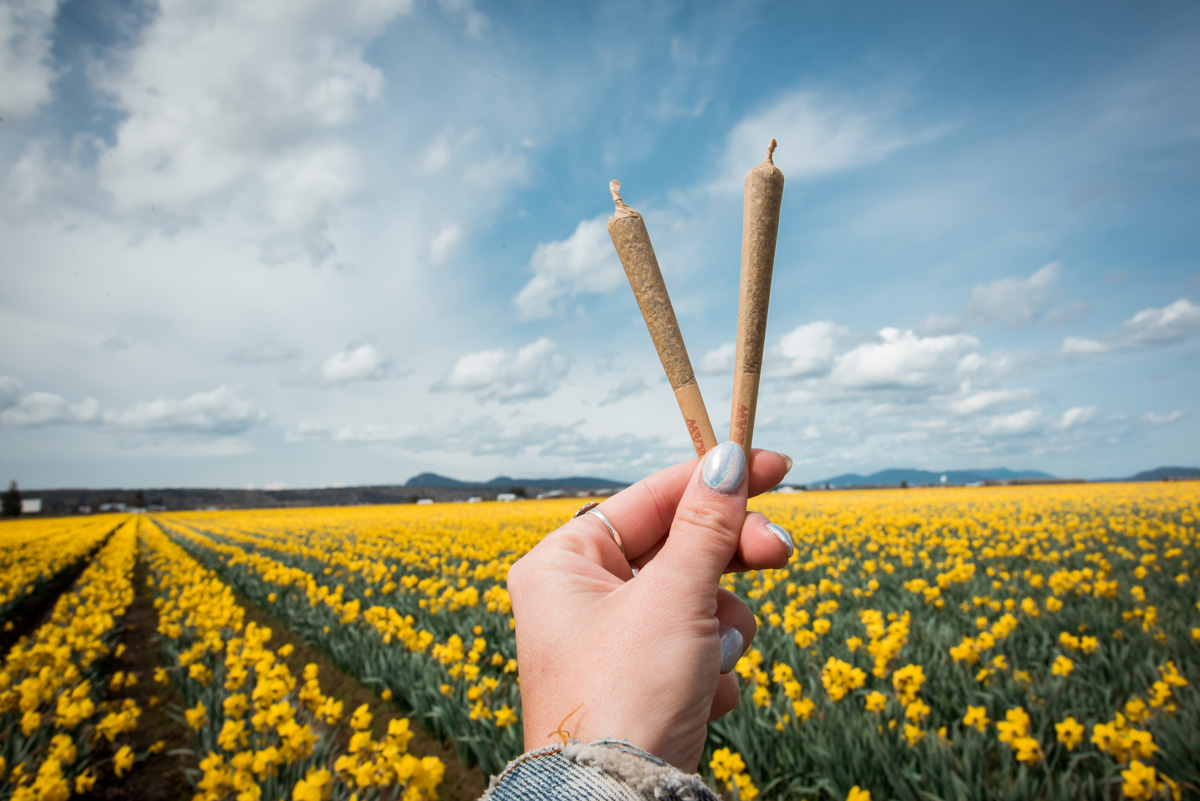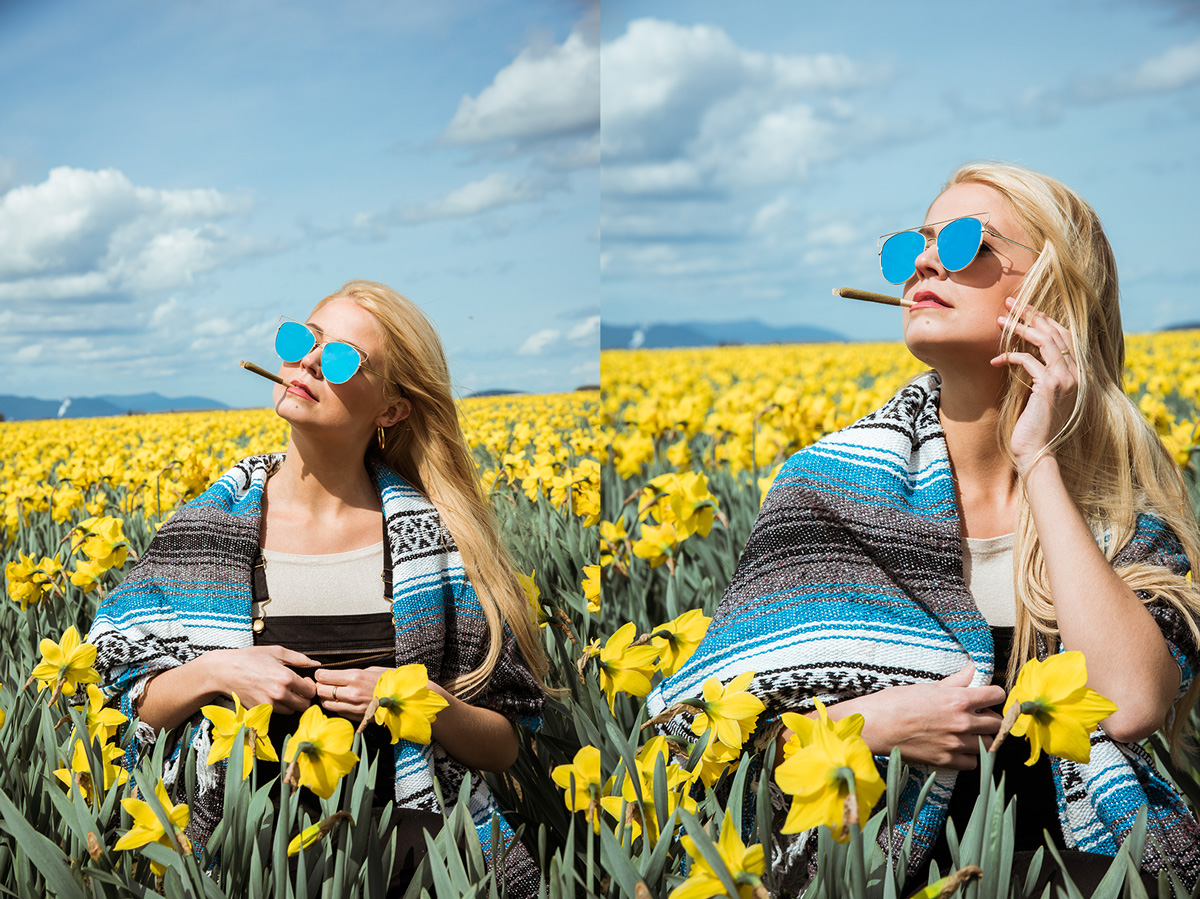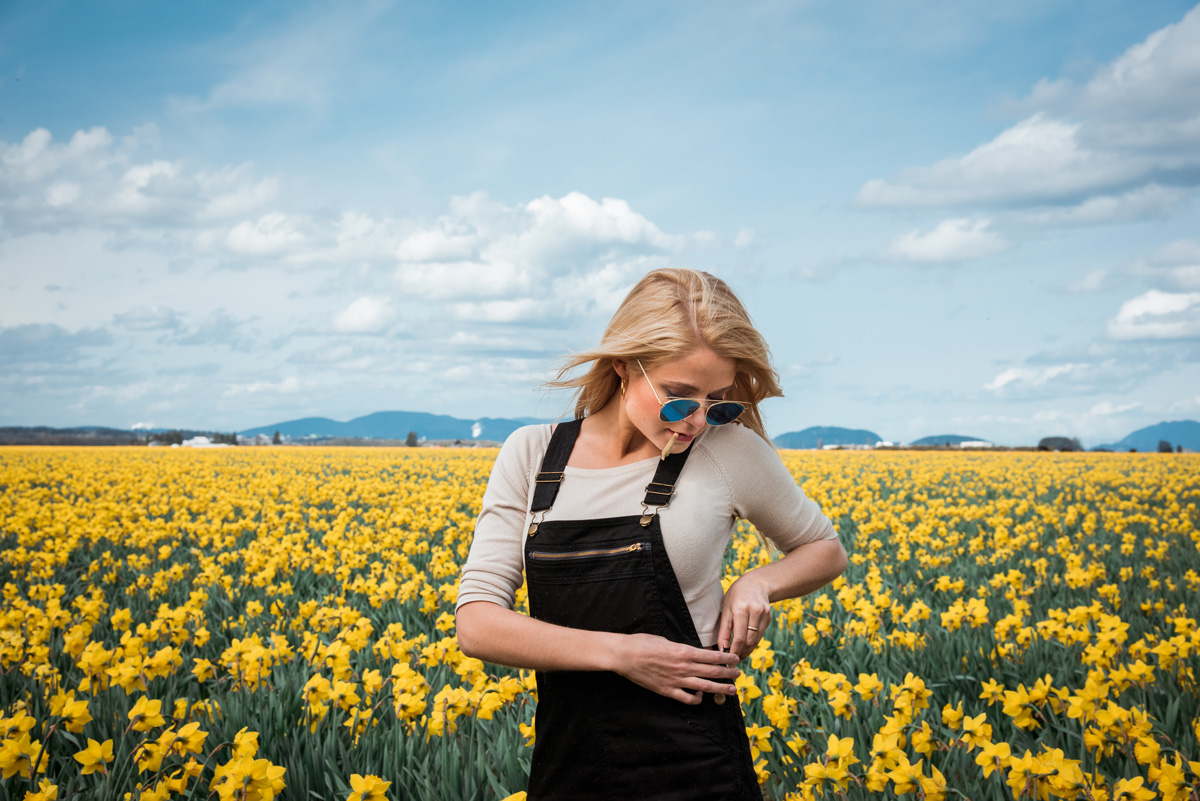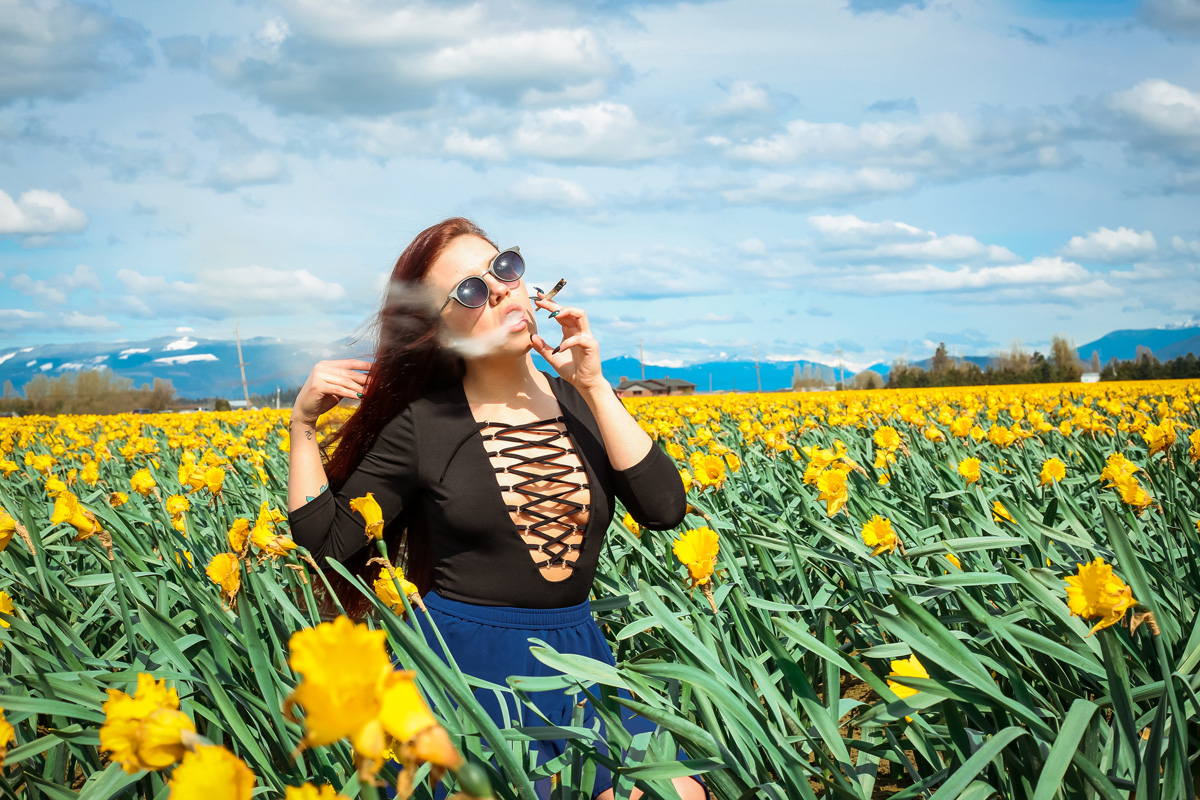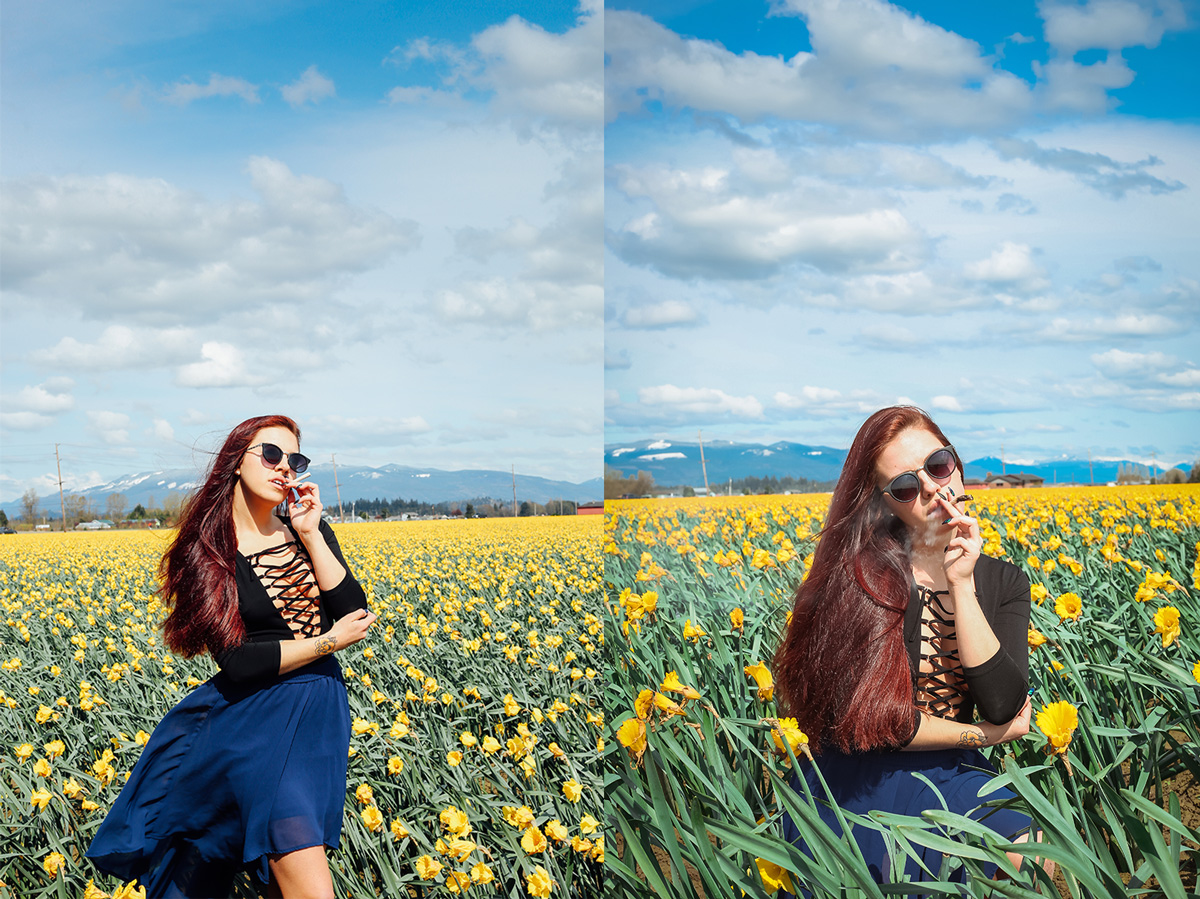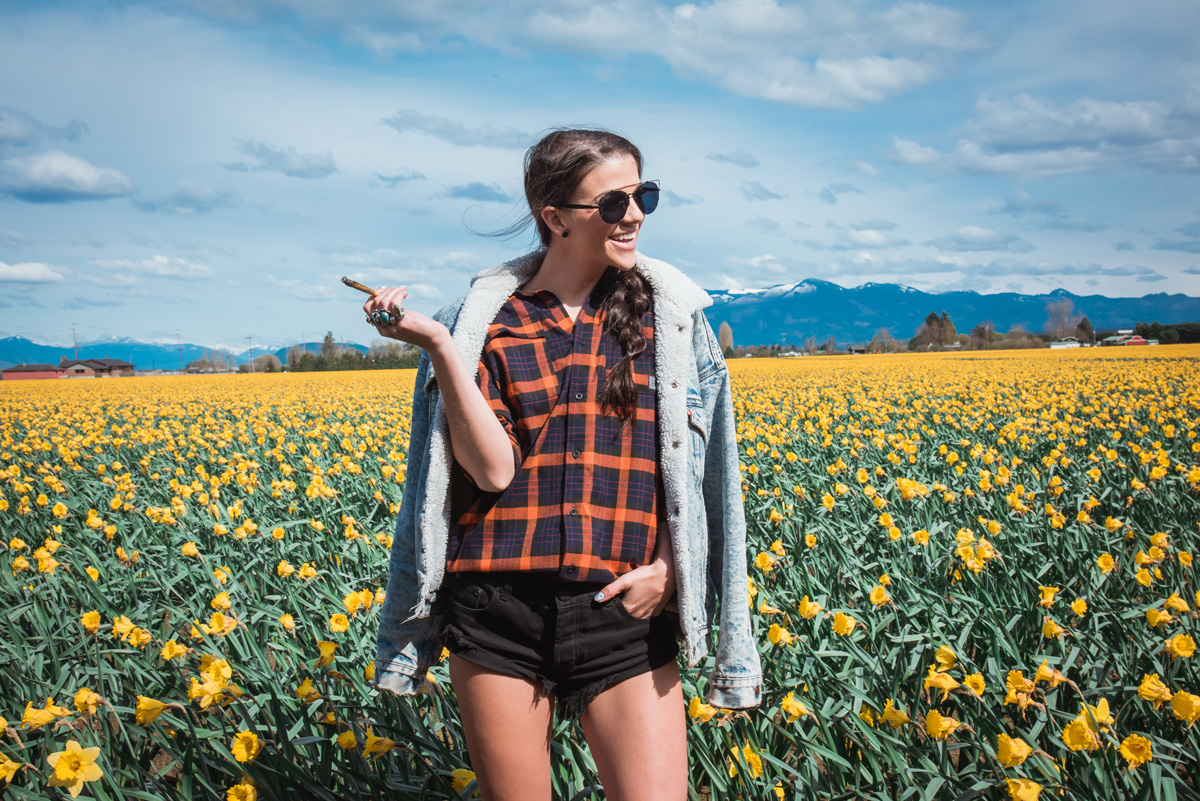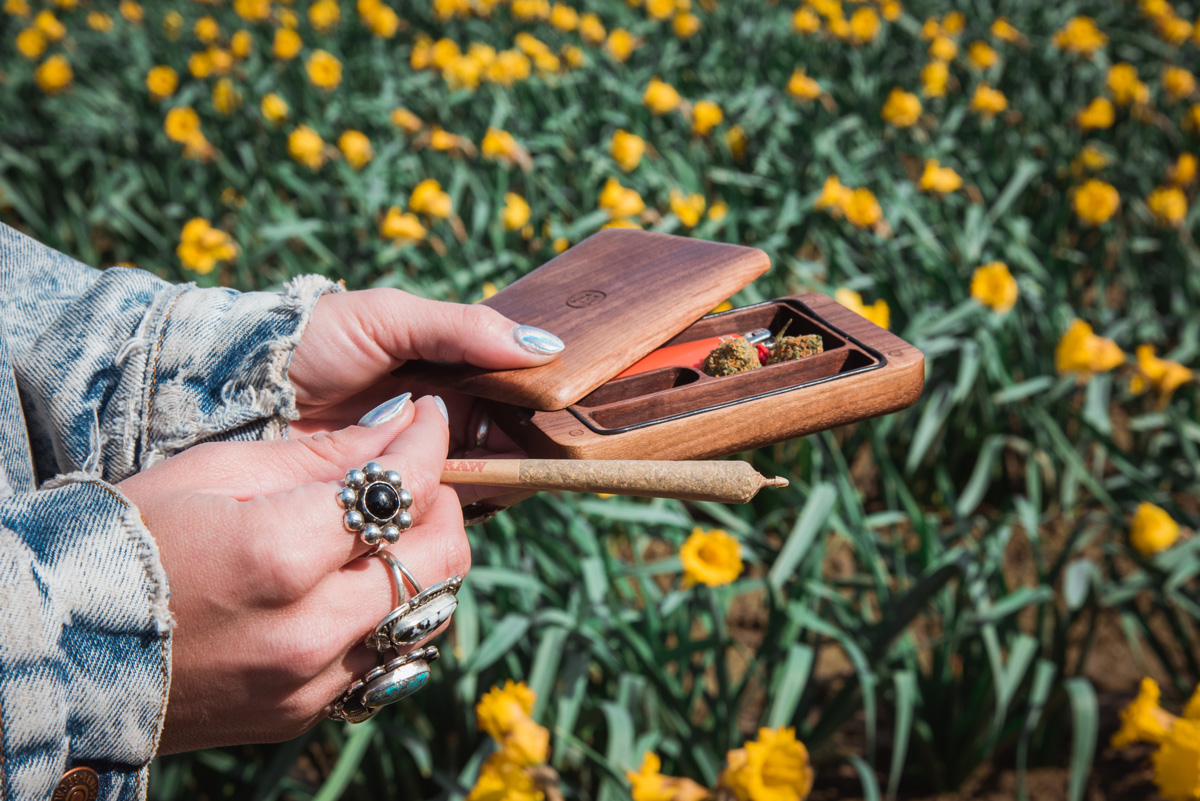 We brought our own flowers to the Skagit Valley Tulip Fest
The sun is shining. Daffodils are in bloom. Spring has sprung. It can only mean one thing — the Skagit Valley Tulip Fest is in full swing.
The Skagit Valley Tulip Fest is one of my favorite things about spring in the Pacific Northwest. Crowds flock to see rows of flowers in vibrant pinks, purples, yellows and reds. It's an Instagram staple. Hashtag Skagit Valley Tulip Festival.
Danielle, Andrea and I adventured north to Mount Vernon. Much to our dismay, the cold weather meant a late bloom. Tulips needed another week or two. Argh!
We made due in the daffodil fields, along with the hundreds of other visitors. I snapped a few photos faux light up before we found another field with less foot traffic. Even the light breeze made fat smoke clouds feel impossible. Is anything going right with this shoot?
Well, yes. Eventually we took a chance. We meandered down an old dirt road to an abandoned bus. It's where our shoot took an unexpected turn. All aboard the 420 Express!
While our Skagit Valley smoke out didn't go as planned, we still captured a ton of quality content. Danielle, Andrea and I took time from our busy lives to stop, smell and smoke the flowers. At the end of the day, we didn't sweat it. After all, flowers bloom once a year and we're already looking forward to the 2018 Skagit Tulip Fest.
Thank you Danielle for snapping these photos of me. Give her a follow on Instagram at @eelleinad.
---
---
You might also like
---