Baker Hot Springs is One Hot Mess
Lately I've done a lot of hot springs hunting. From Oregon to Idaho and now back to my home state of Washington, I love to check these scenic locations off my list. It's why I couldn't believe the mess at beautiful Baker Hot Springs.
My friend and talented photographer Keti tipped me off to this hot spot. I planned a Tuesday afternoon to shoot as a way to avoid crowds. After dodging endless potholes up a windy road and we arrived to the trailhead. So what did we see?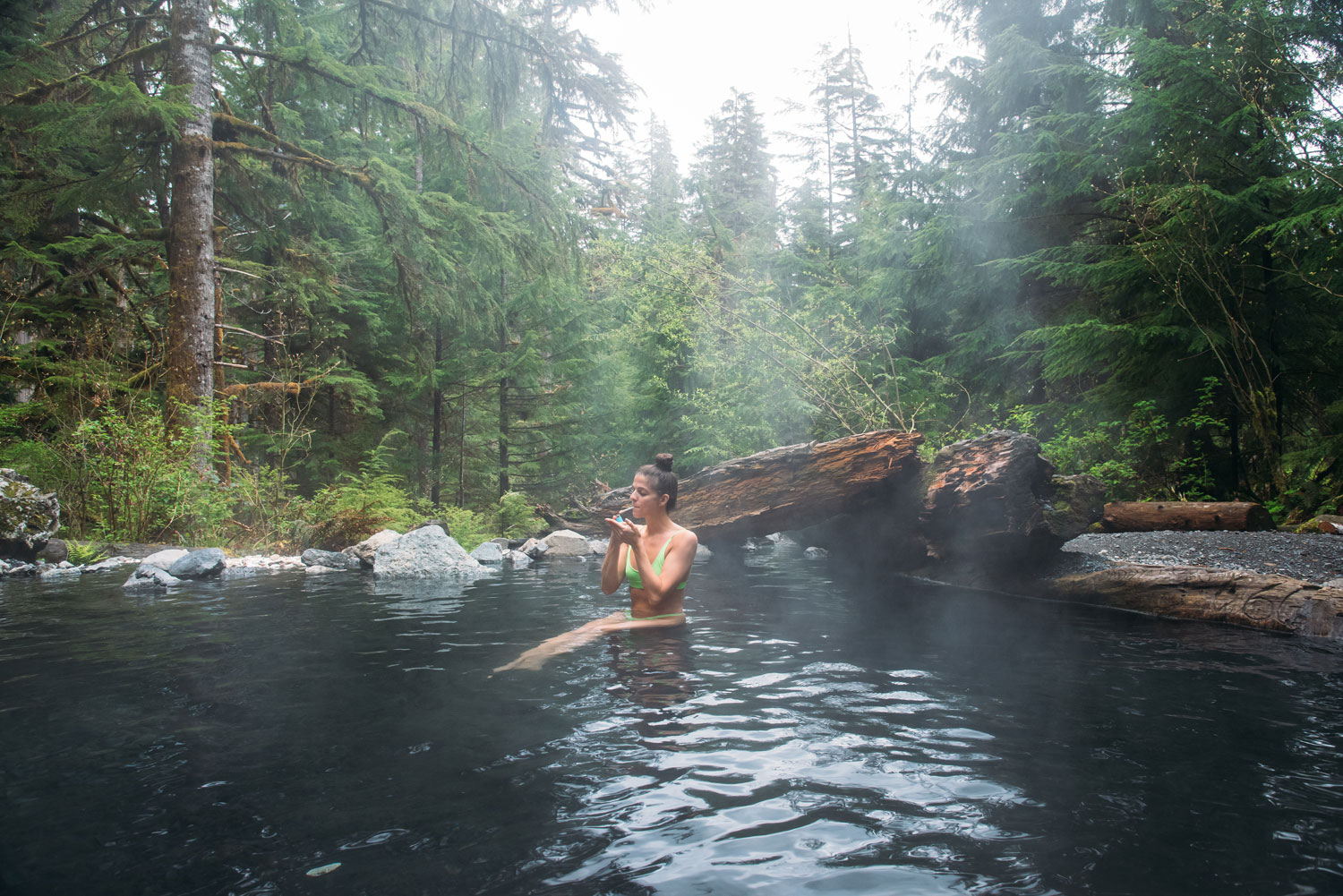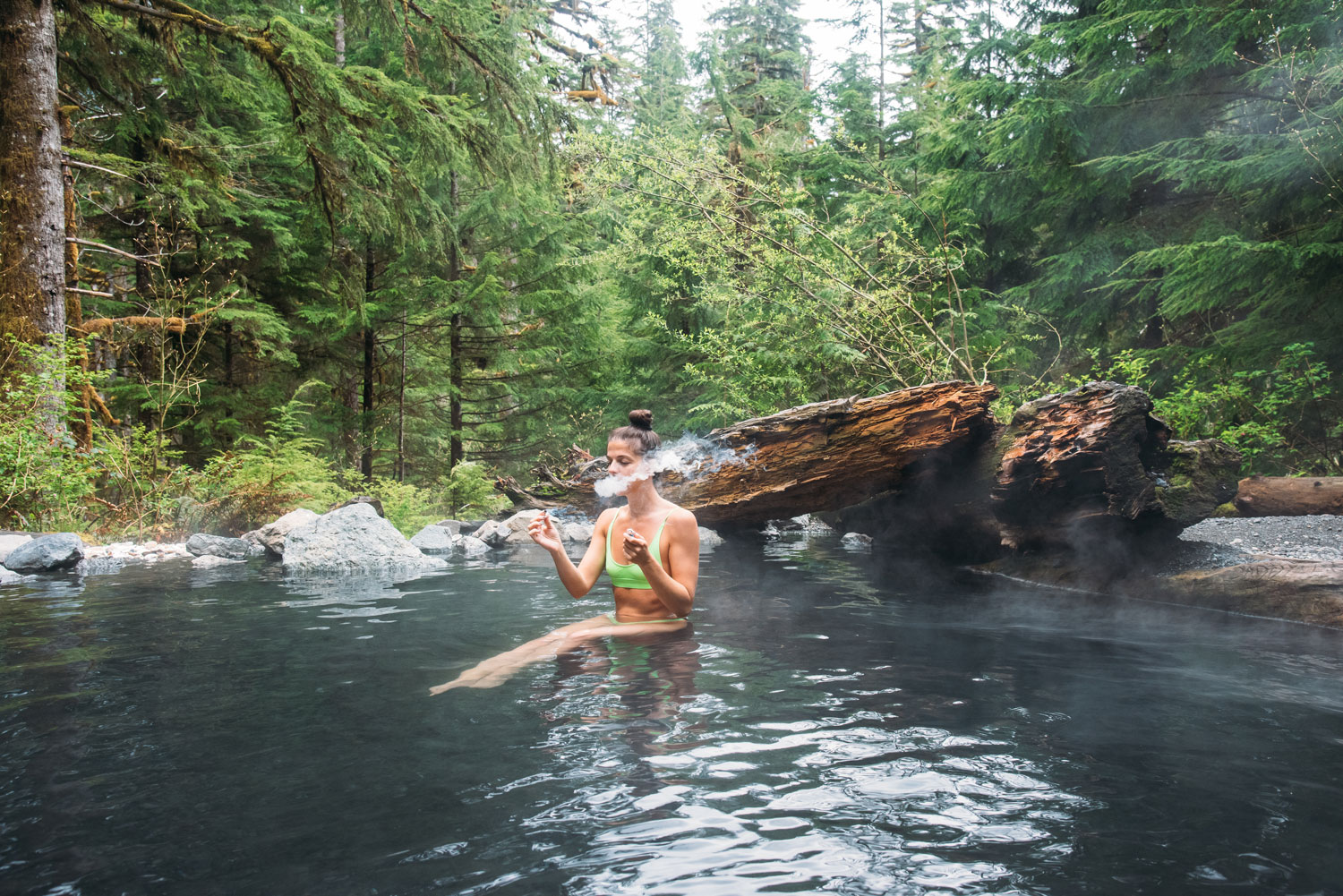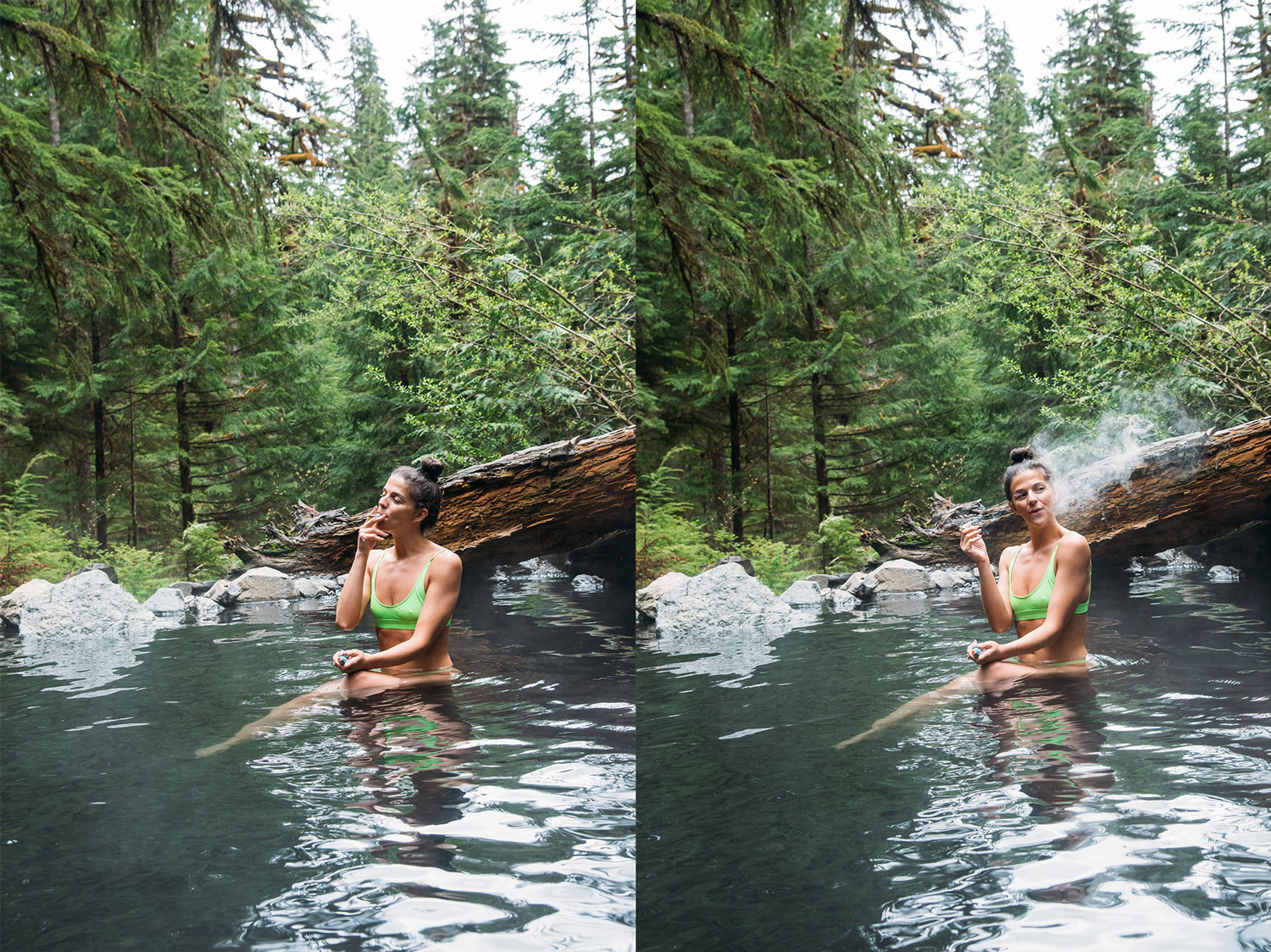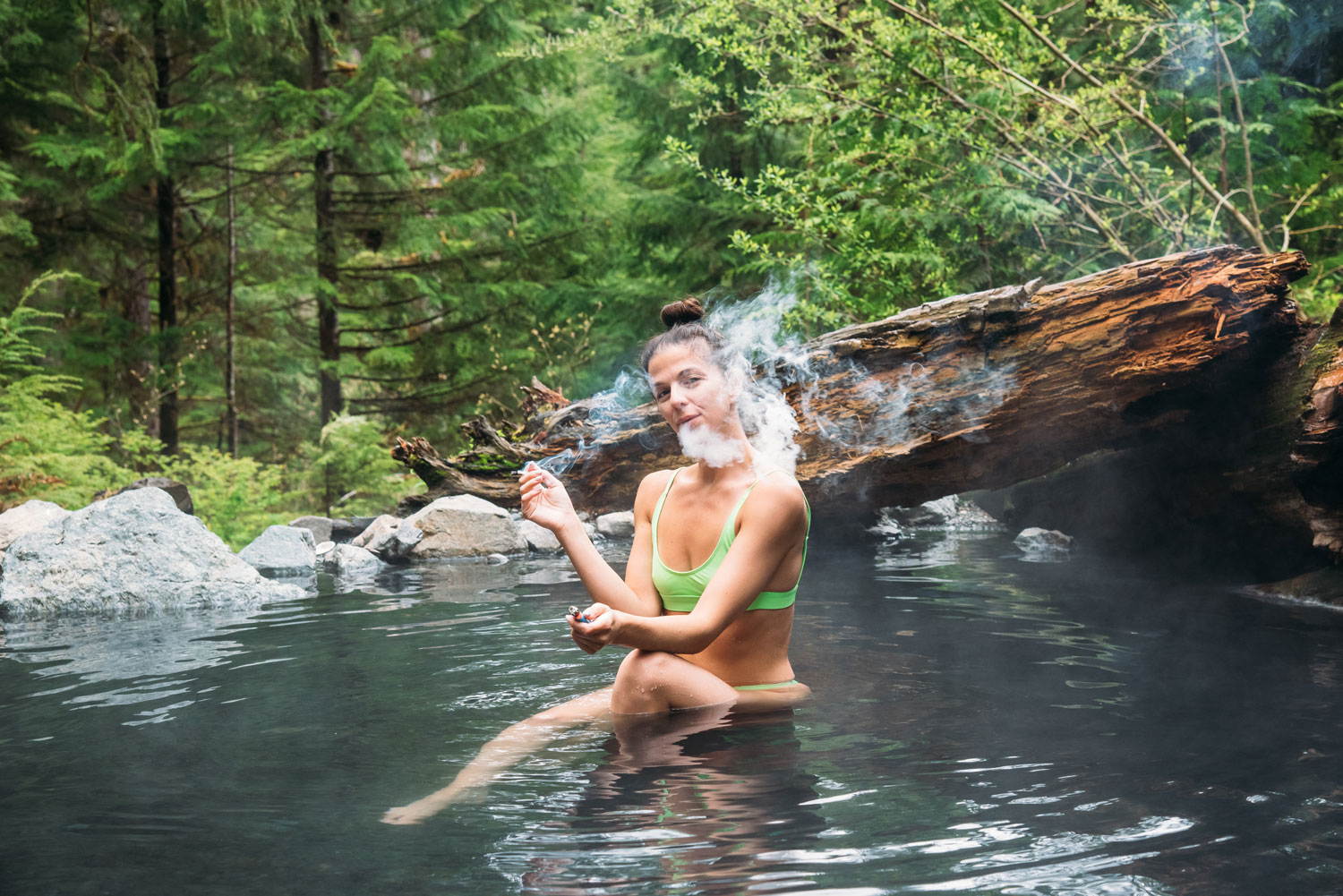 What the shell?
We get out of the car to find a ton of trash. No, I am not exaggerating to keep other soakers away. I spot multiple masks on the ground. Someone left dirty underwear in the parking lot. Are those piles of human shit? Yes, yes they are.
Sadly our half mile hike doesn't get any better. We see beer cans scattered in the forest. Cigarette butts on the trail which obviously don't decompose the way smokers think they do. Worst of all, someone left half burnt clothes which gives me the creeps. I watch too much Forensic Files for this type of hiking, especially in a dead zone.
We find the springs itself just as trashed as the trail. Someone brought out clams for a bake and left used shells littered around the springs. They did the same thing with firewood. Half burnt logs are everywhere. Vandals carved 666 into the giant log behind me which results in a lot of Photoshop post-production. Seriously, what type of trash ass humans do this?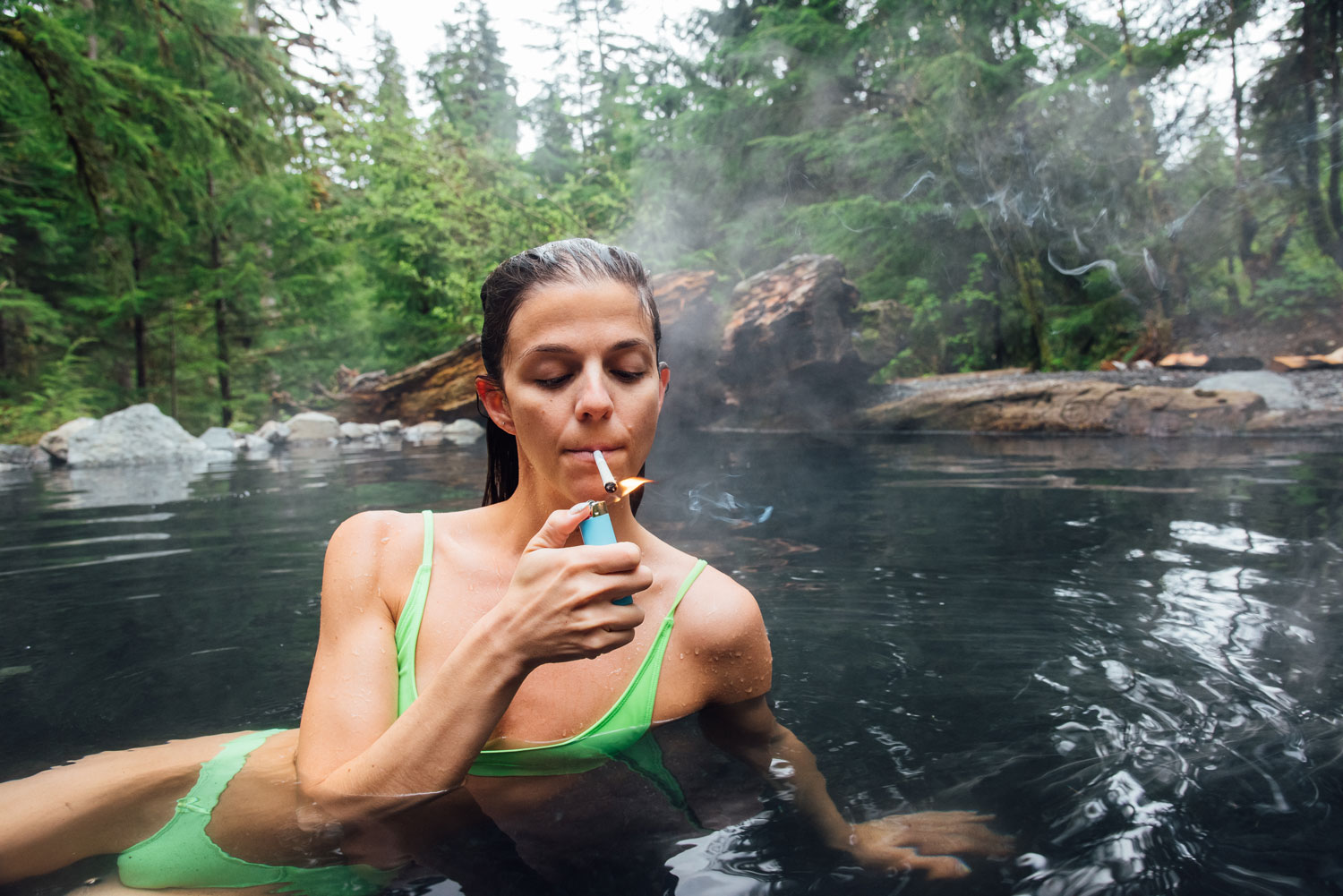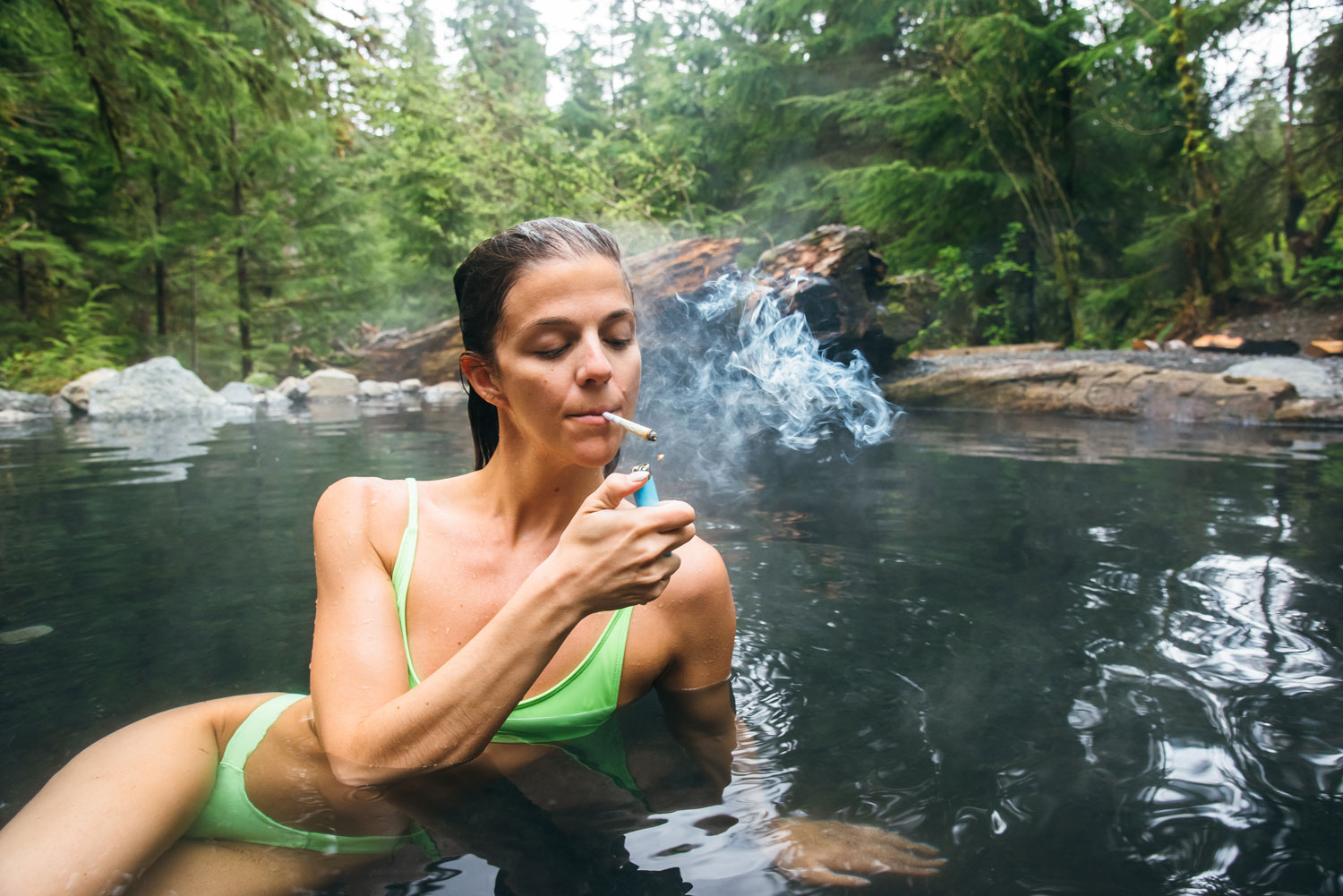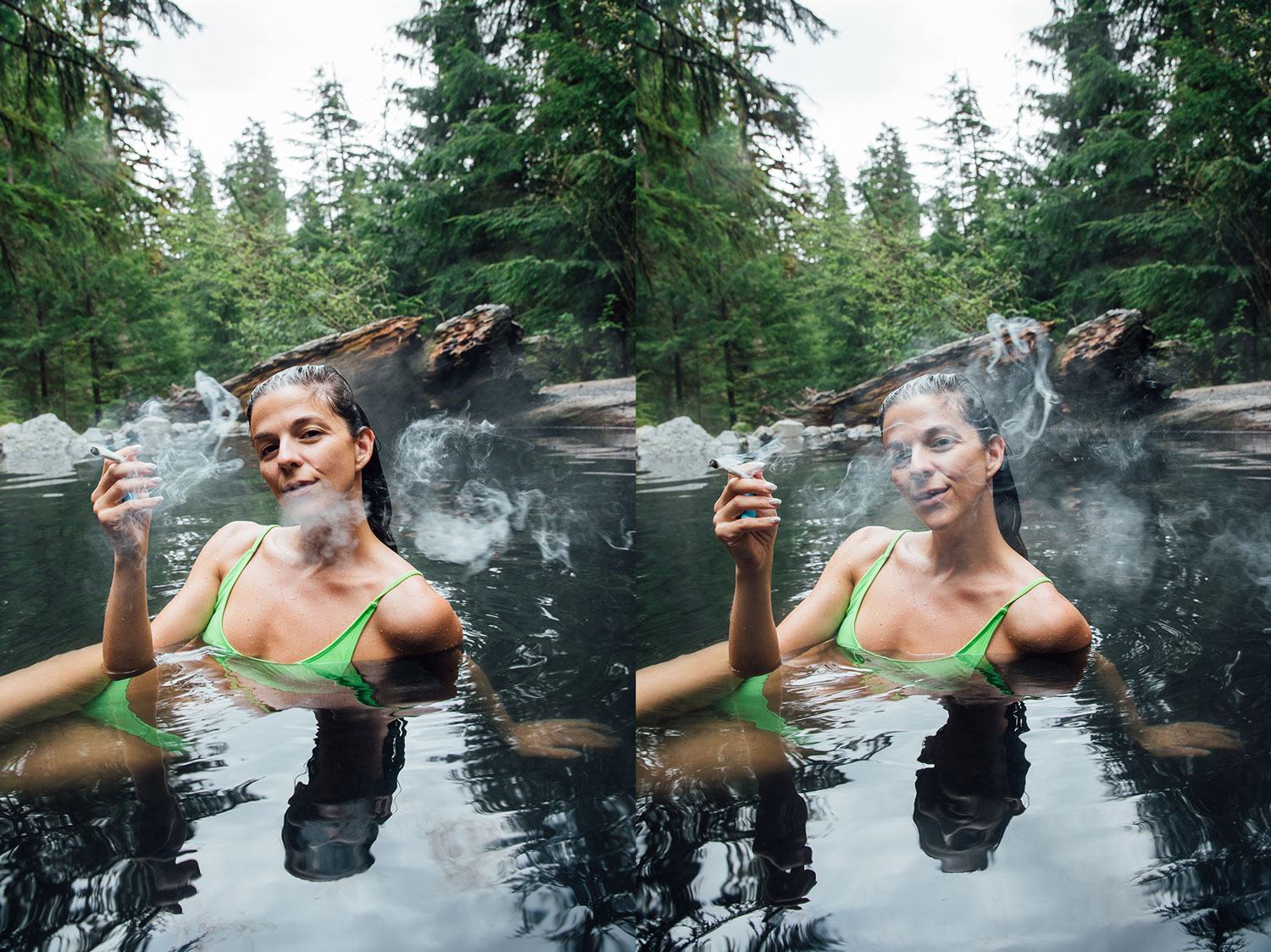 Soak Up the Sulfur
After my slight annoyance at the onslaught of trash (who am I kidding, I was furious) we finally get in the springs. Due to the size of the pool, it doesn't feel as hot as the roaring 110 degree temps in Idaho. However, once we find the heat source it's pretty toasty.
I spark up a Falcanna Orange Blossom joint, which isn't to be confused as an endorsement because God forbid liberals tie my political views to Bethany's. Now it's time to kick back, relax and soak up the sulfur. This naturally occurring mineral smells like rancid eggs, but hydrotherapy is theorized to reduce stress, increase endorphins, promote sleep, stimulate the immune system and so much more.
As we wrap our soak, a quirky fellow in full office attire approached the hot springs. Who knows how long he lingered prior or if he saw my bare butt whilst changing. Either way, he gave us the creeps. Who hikes alone? In work clothes? Without a bag? Ted Bundy, is that you? My crime show loving self needs to get outta here.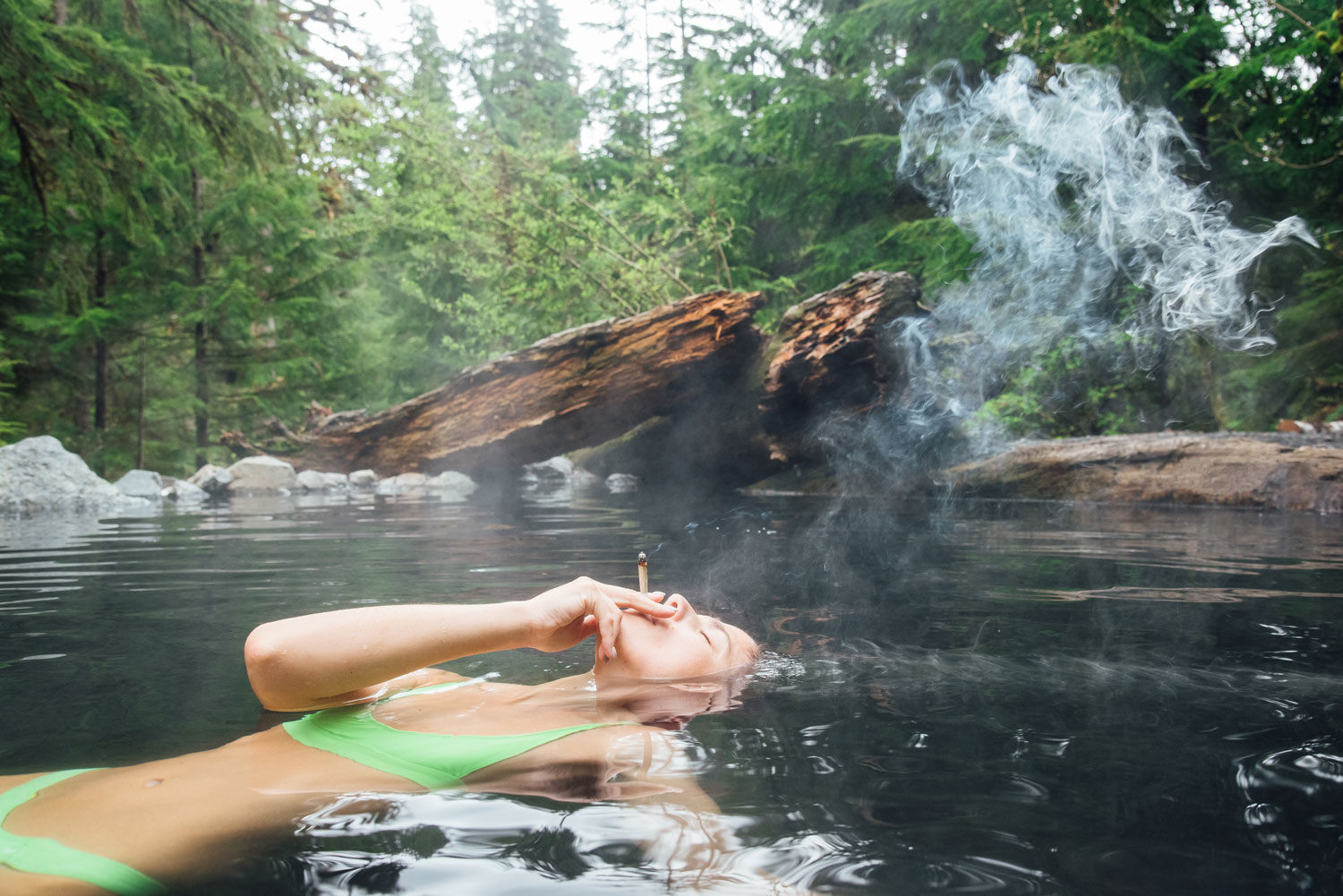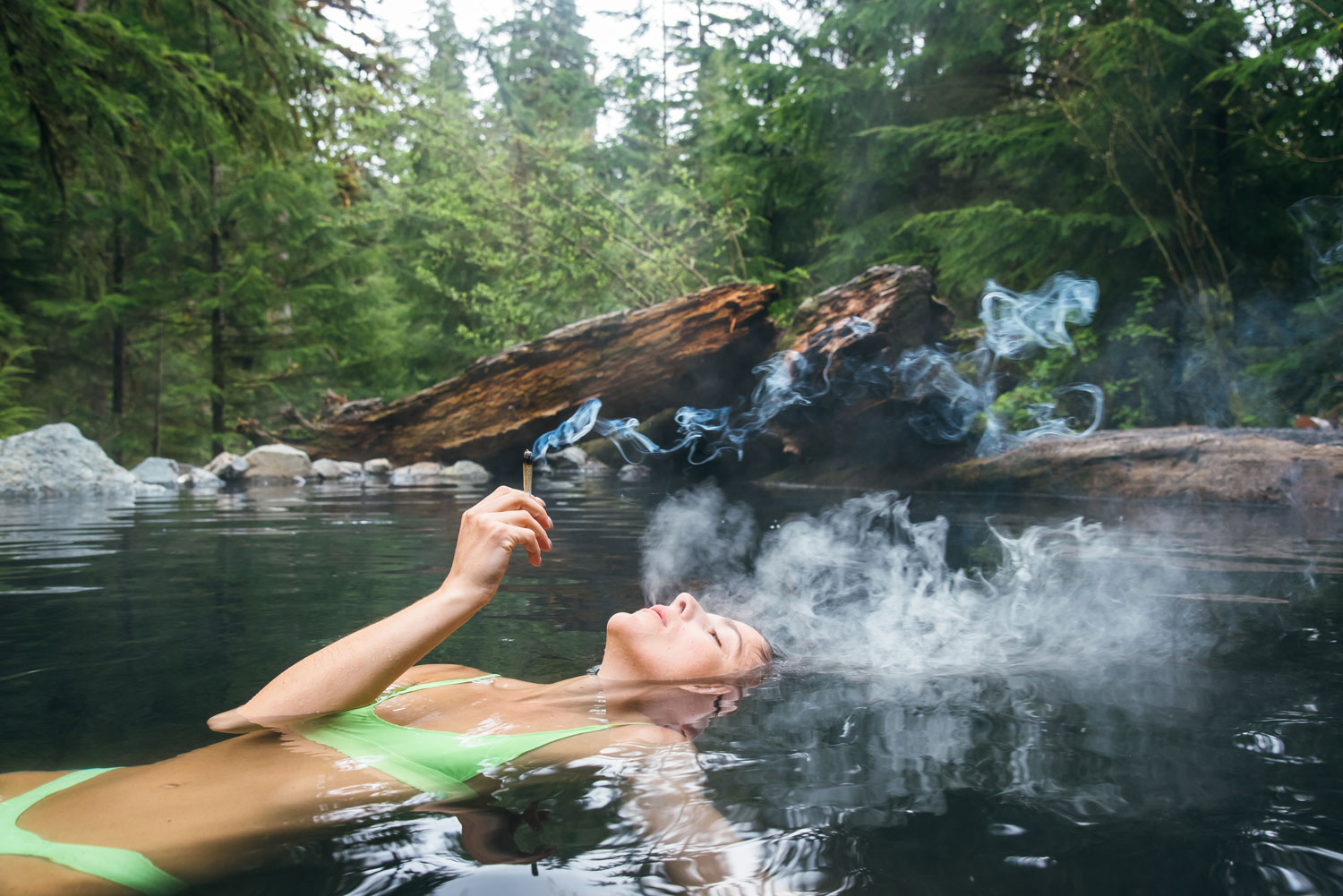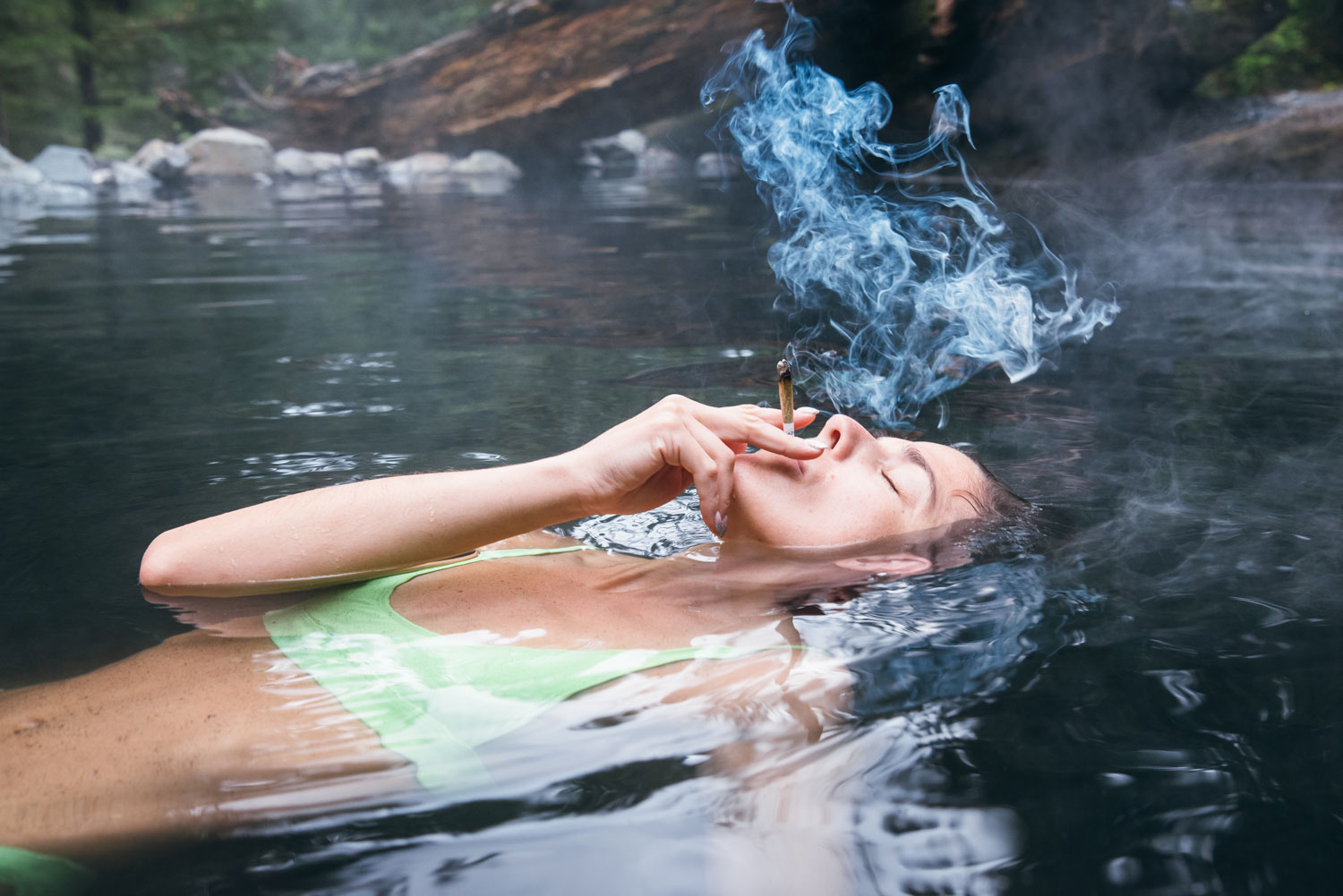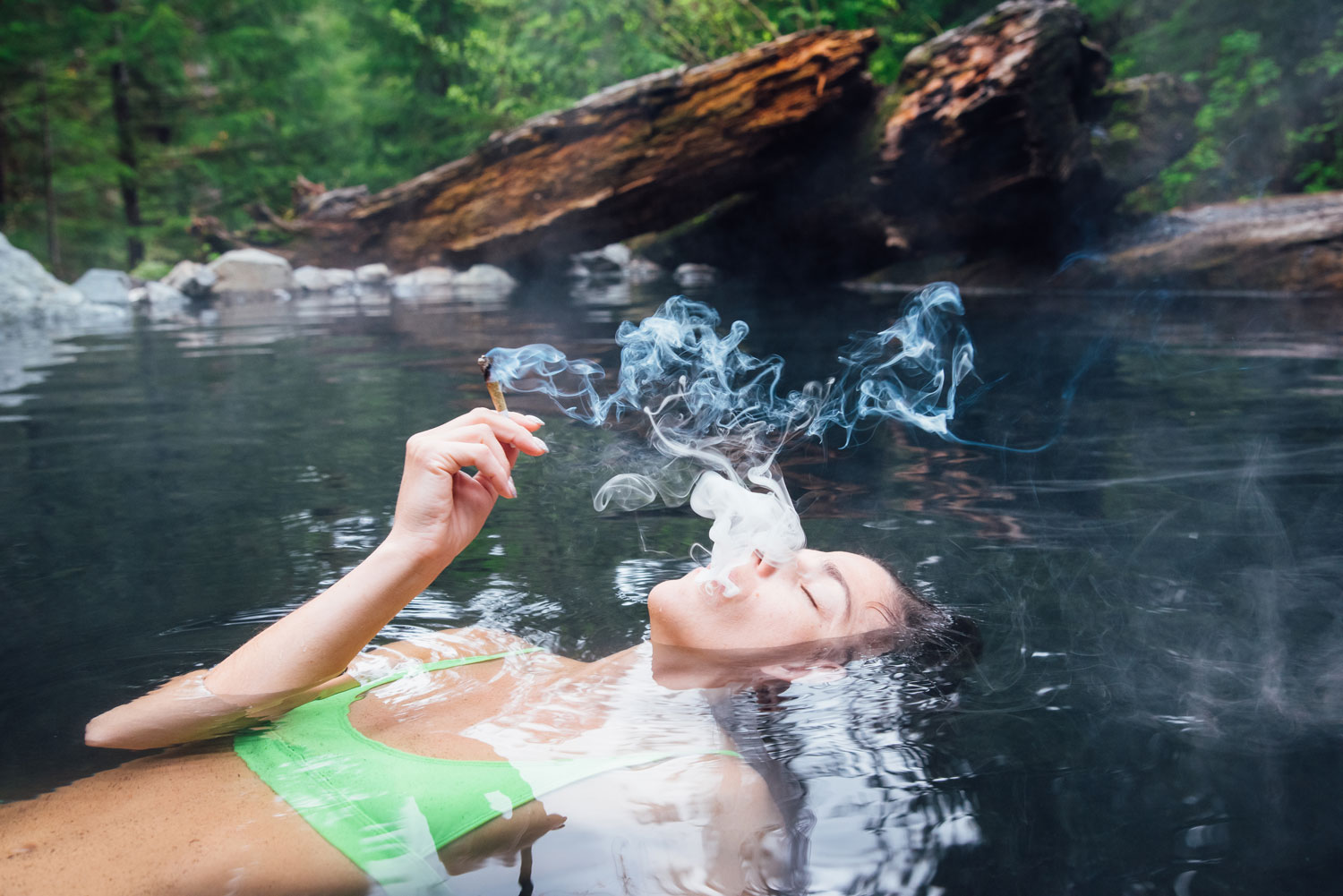 Pro Tips for a Visit to Baker Hot Springs
If you plan to hike Baker Hot Springs, here are my tips. Don't go alone, unarmed or without a trash bag. Anticipate minimal if any cell reception. Pack out what you pack in, plus a little more. Gotta poop? Pack that shit out too because no one wants to see last night's supper.
Hot springs are special places which allow us to connect with nature. Since I am sharing this magical spot, treat it as such. We only have one planet and while she's stronger than stupid humans, we don't want our species wiped out as karmic payback for trashing the environment.
---
---
You might also like
---