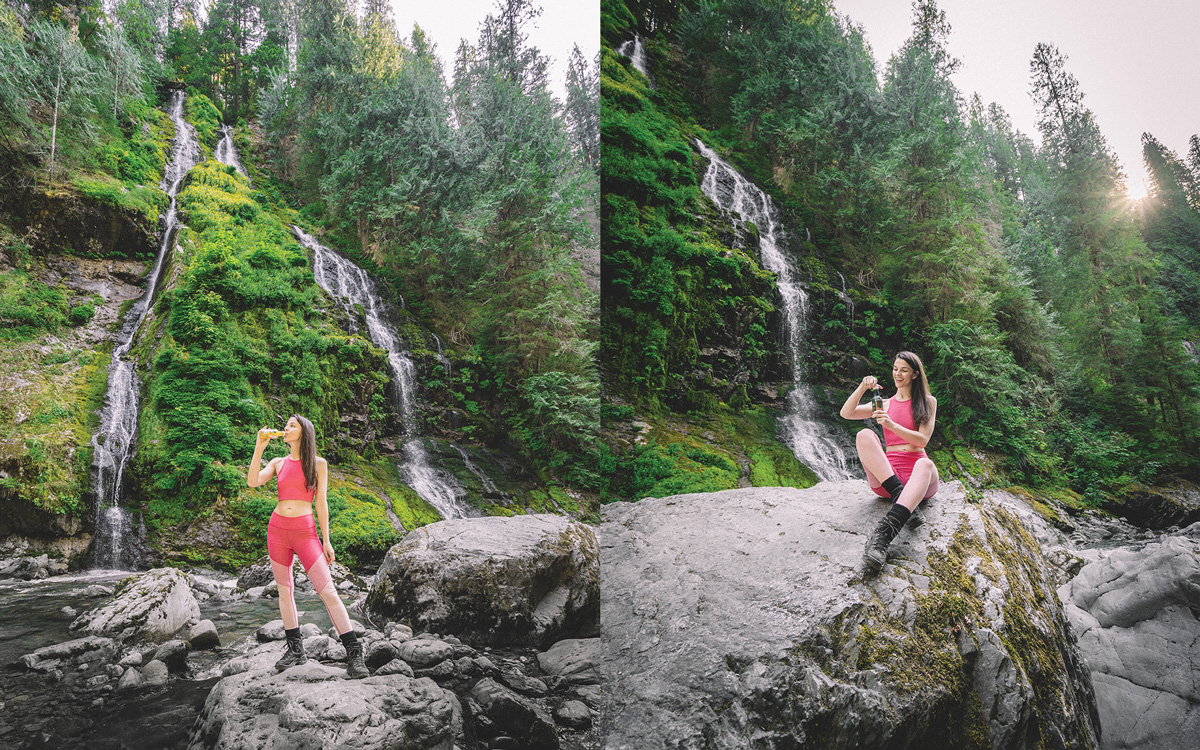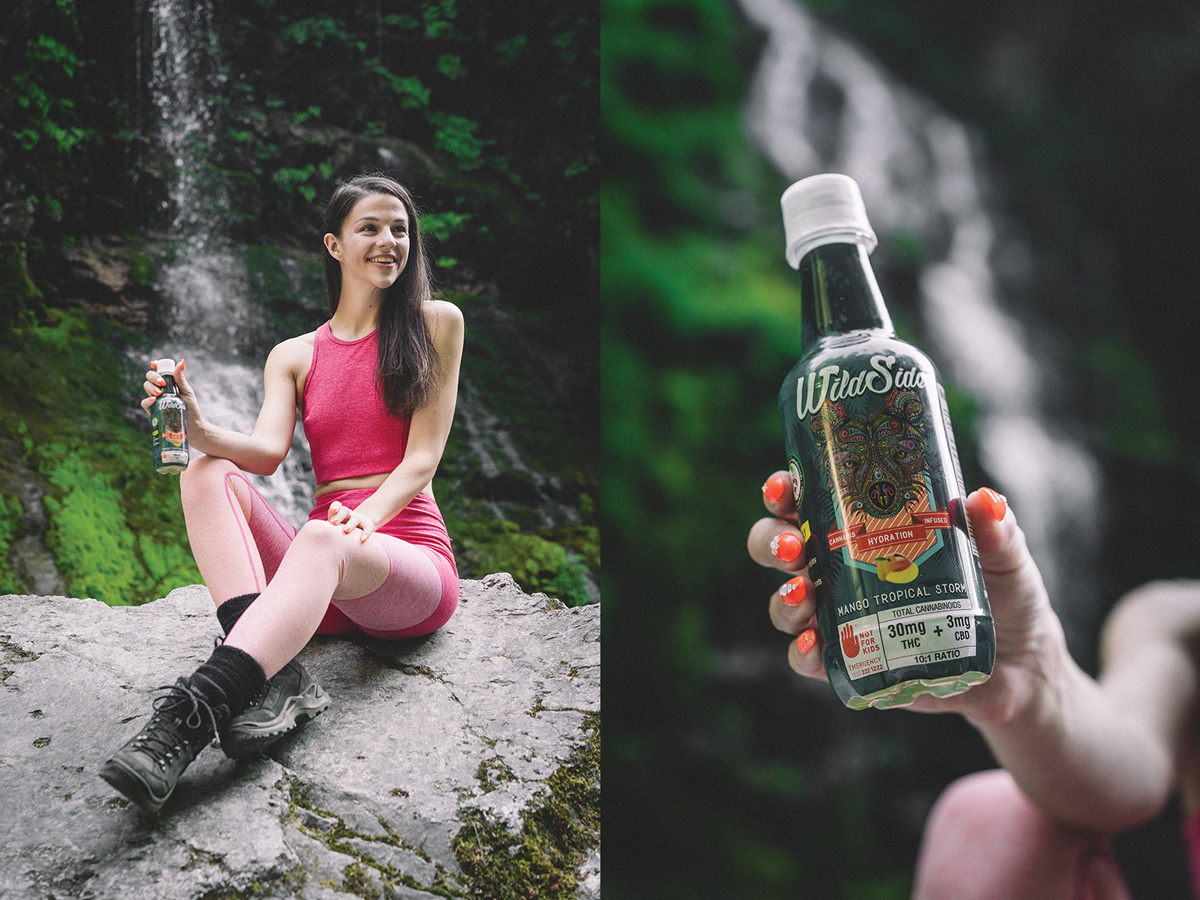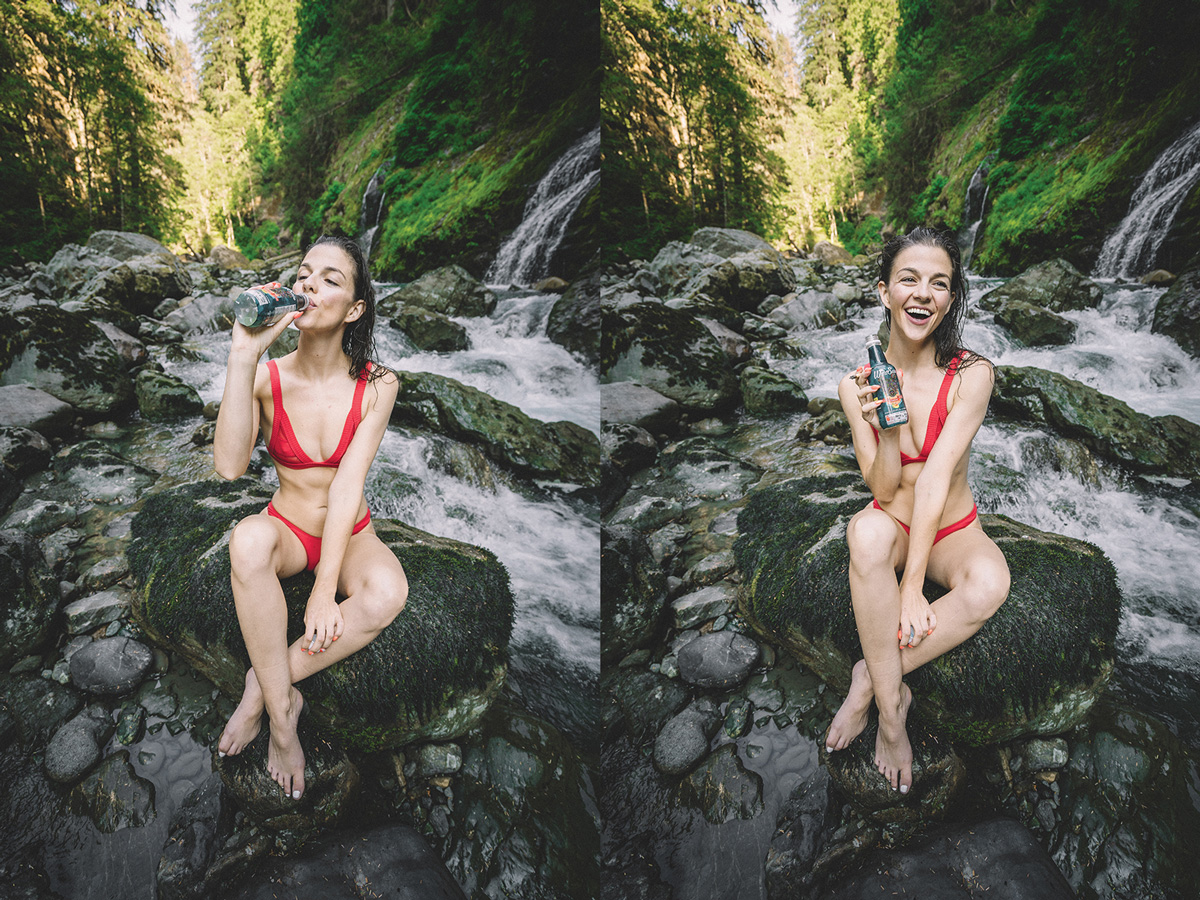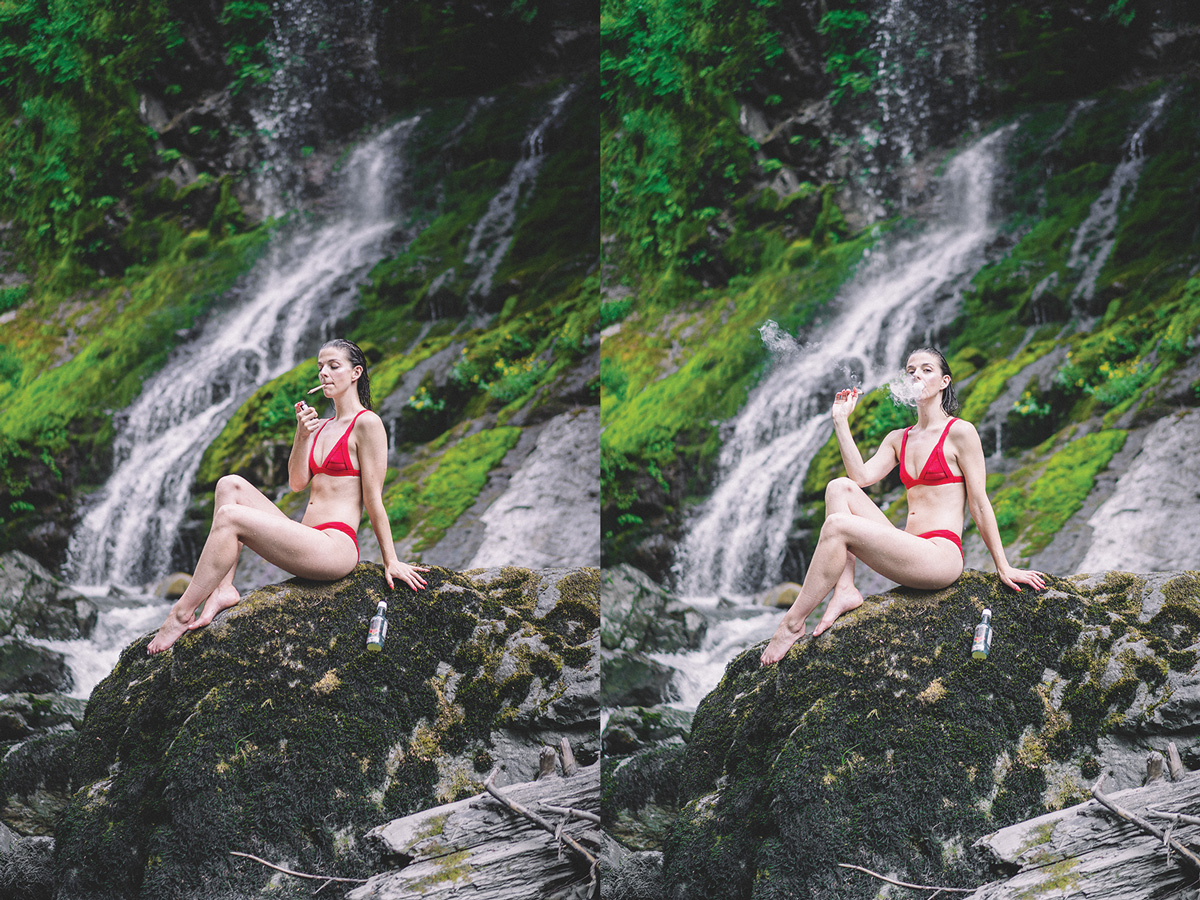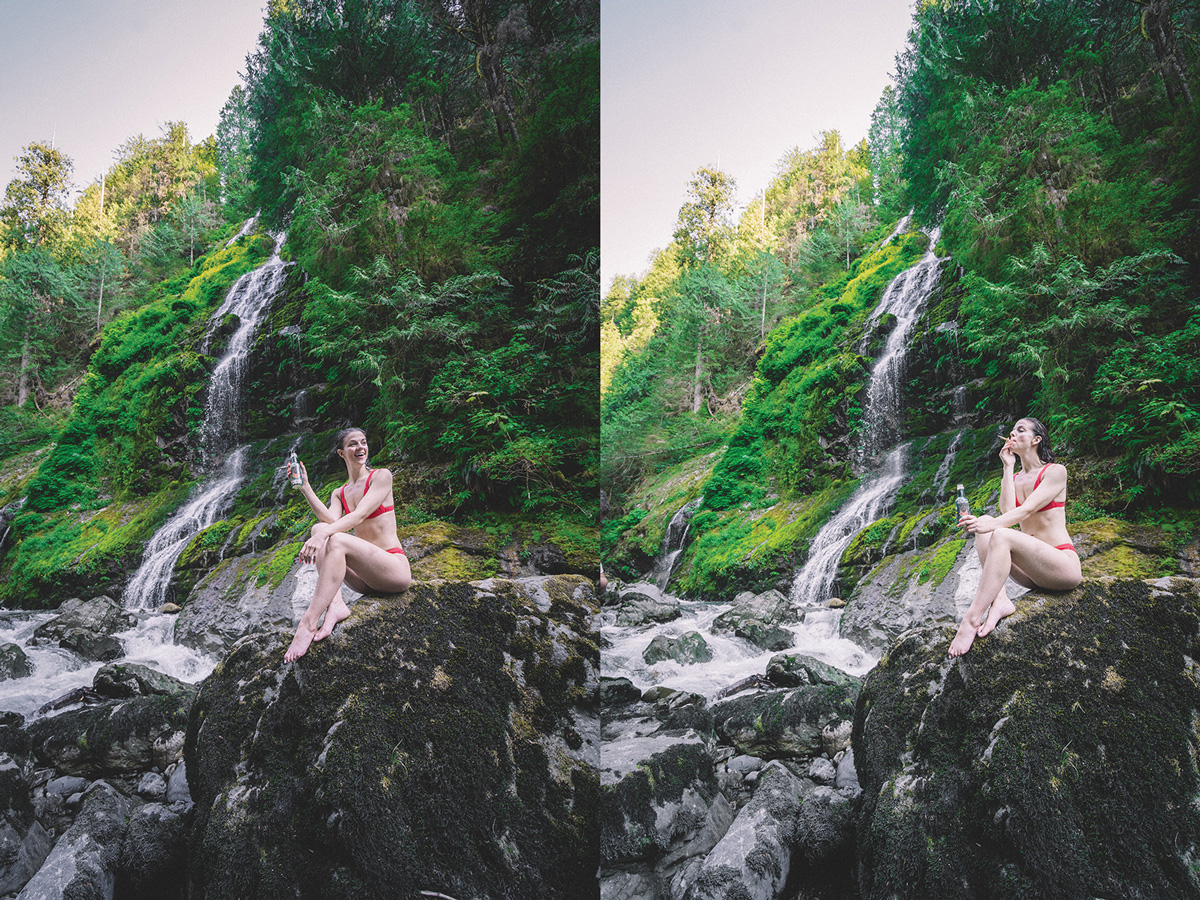 What's Your Wildside?
Take a hike on the Wildside with Green Revolution's new cannabis beverages! I'm always on the trails, so these drinks make it easy to stay high and hydrated. This trail is one of my favorites — the lush, cool, Boulder River Falls.
We kicked off our summer adventure with a little Summer Peach. We sipped this sparkling fruit drink while trekking up the mossy trail and diving under trees. After a few inclines and a couple more declines, we found ourselves at one of my favorite Washington waterfalls. Despite being in the forest, temps still lingered in the low-80's. So I sipped some Mango Tropical Storm and went for a swim.
Wildside beverages are available in six delicious flavors — others include Blackberry Lemonade, Lemon Ginger Bliss, Sweet Watermelon and Pink Grapefruit. What I love is the 10:1 THC:CBD ratio. Drinks come in 30mg THC/3mg CBD and 100mg THC/10mg CBD. I find the 30mg bottles provide a perfect trail high, while the CBD helps combat couch-lock found in other beverages.
Green Revolution, makers of Wildside, aims to help people rediscover this amazing plant. What I love is their focus on terpenes. The Terpenes Love Cannabinoids' Standardization Profiles show consumers the terpenes and effects of each product.
As the sun set, we packed up our bags to hike home. The forest felt a little brighter, sunset looked more vibrant and birds chirped louder than before. I took it all in and realized how lucky I am to live in such a beautiful state, both for its nature and cannabis products. In our daily hustle and bustle, sometimes you have to just take a hike on the Wildside.
Side Note: It's important to respect the locations I share in my blogs. If you visit these stunning spots, please remember to pack out everything you pack in. Leave no trace behind and if you see trash, pick it up. Watch my latest vlog below, and you'll understand why I ask our community to respect Mother Nature!
---
---
You might also like
---