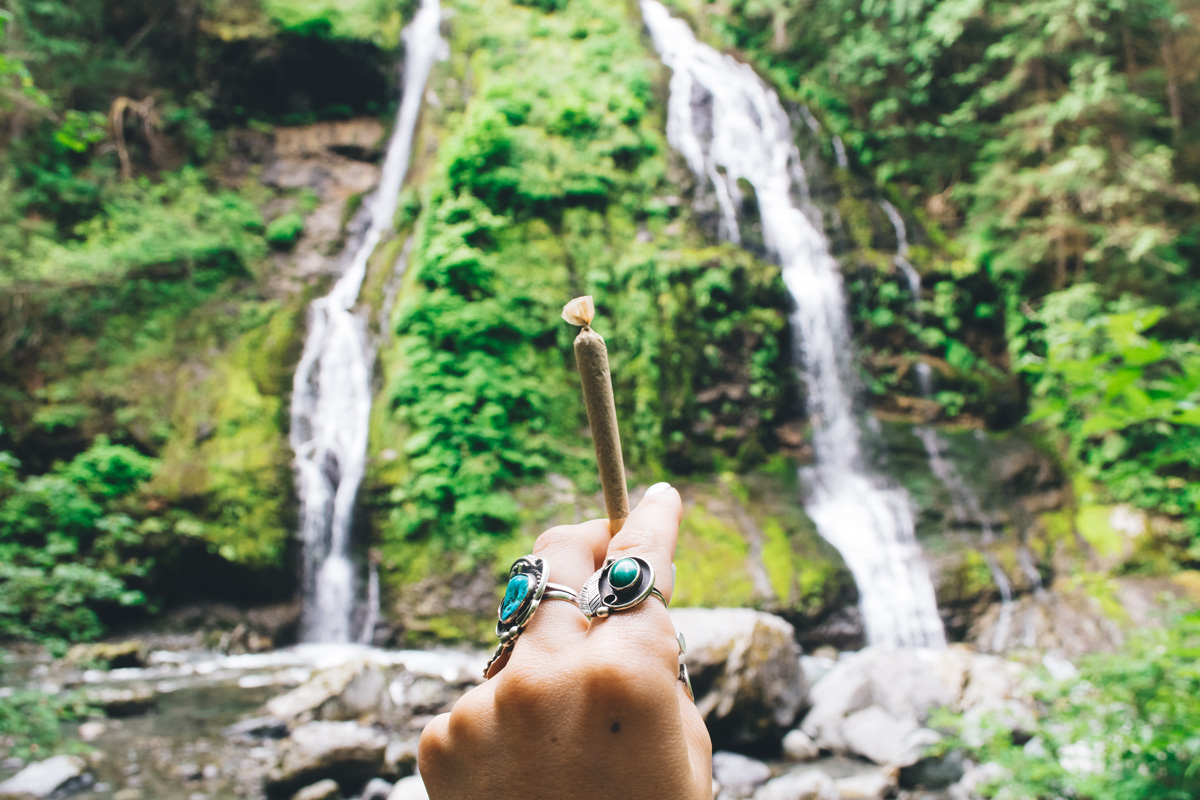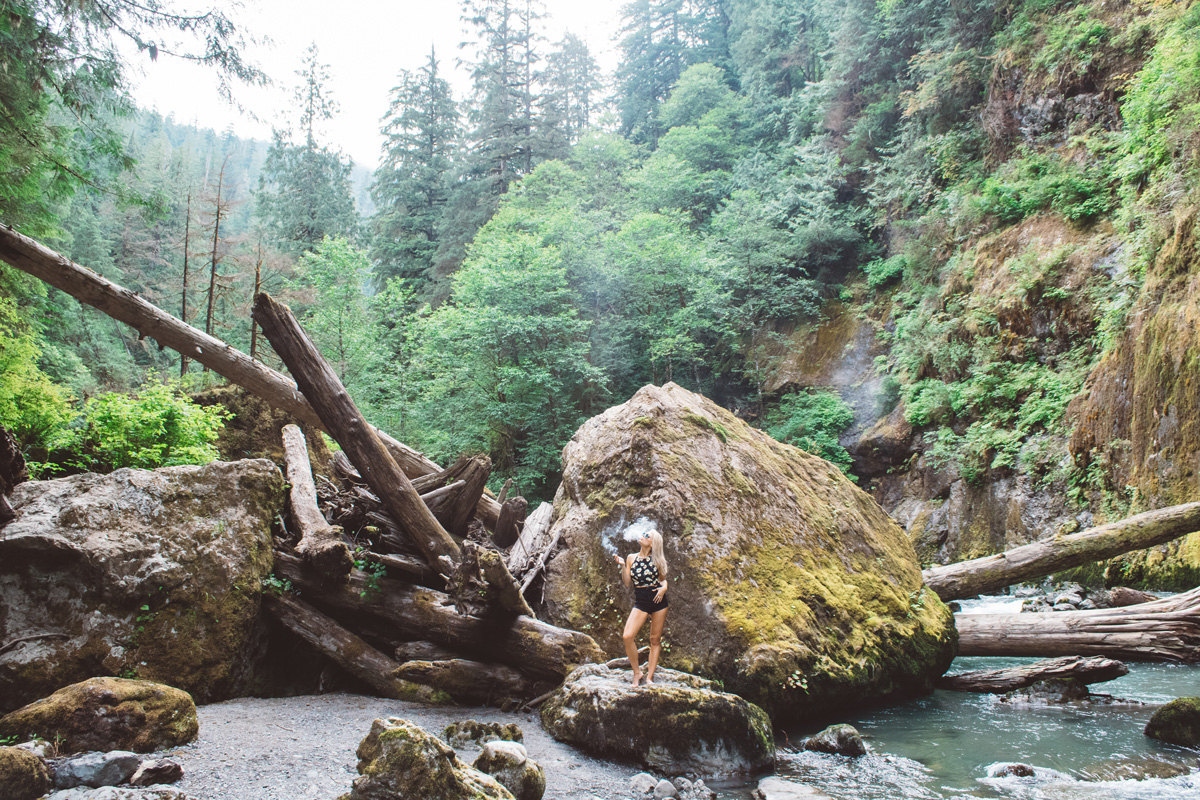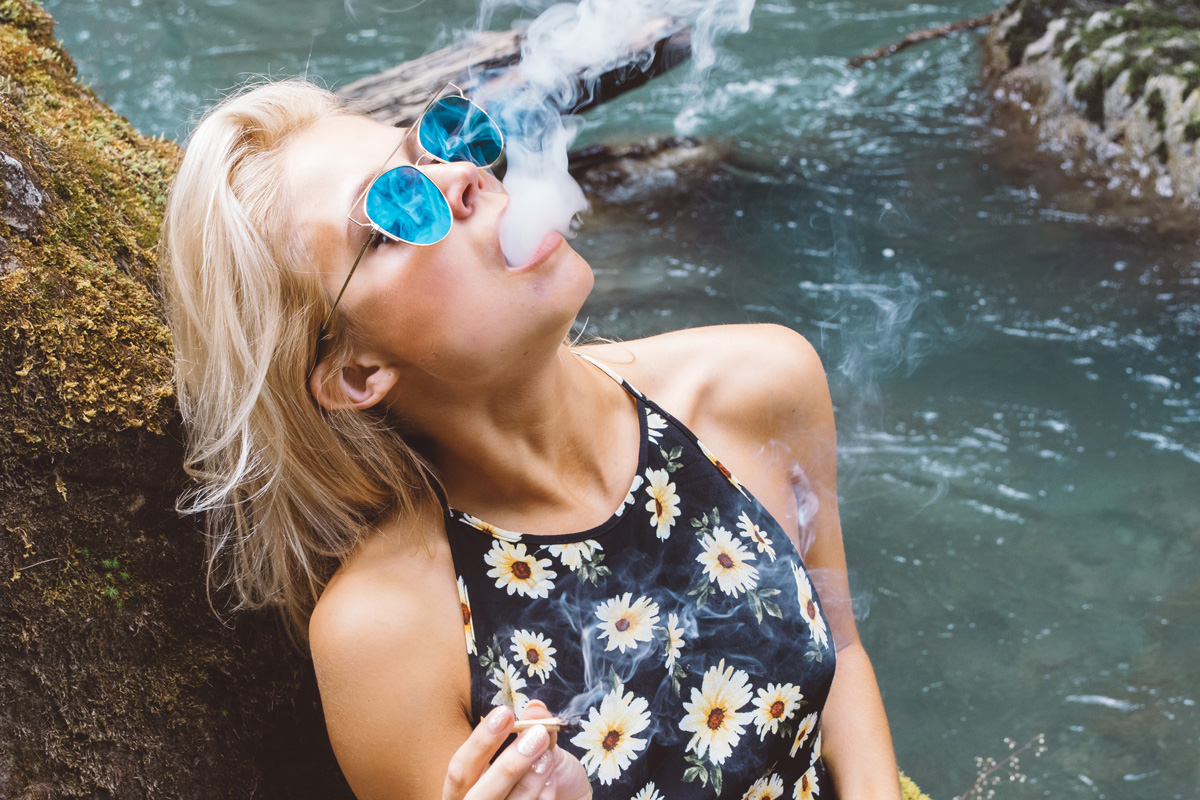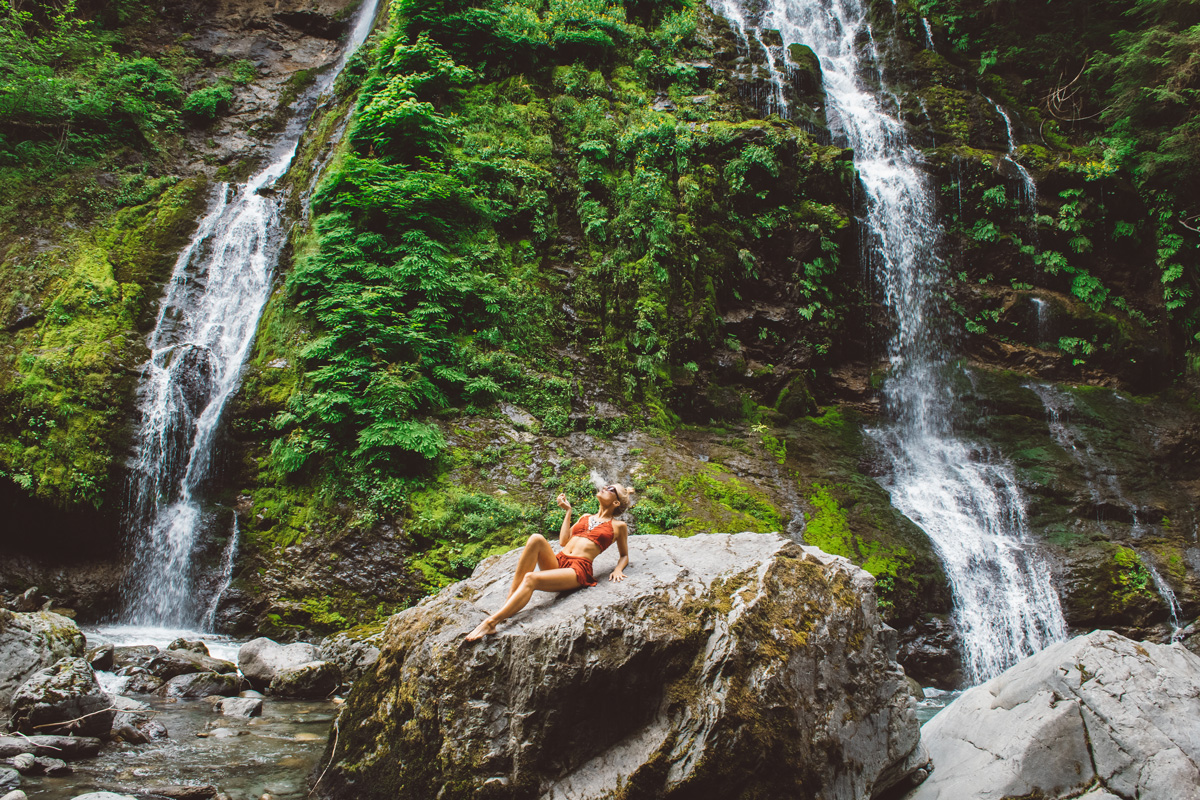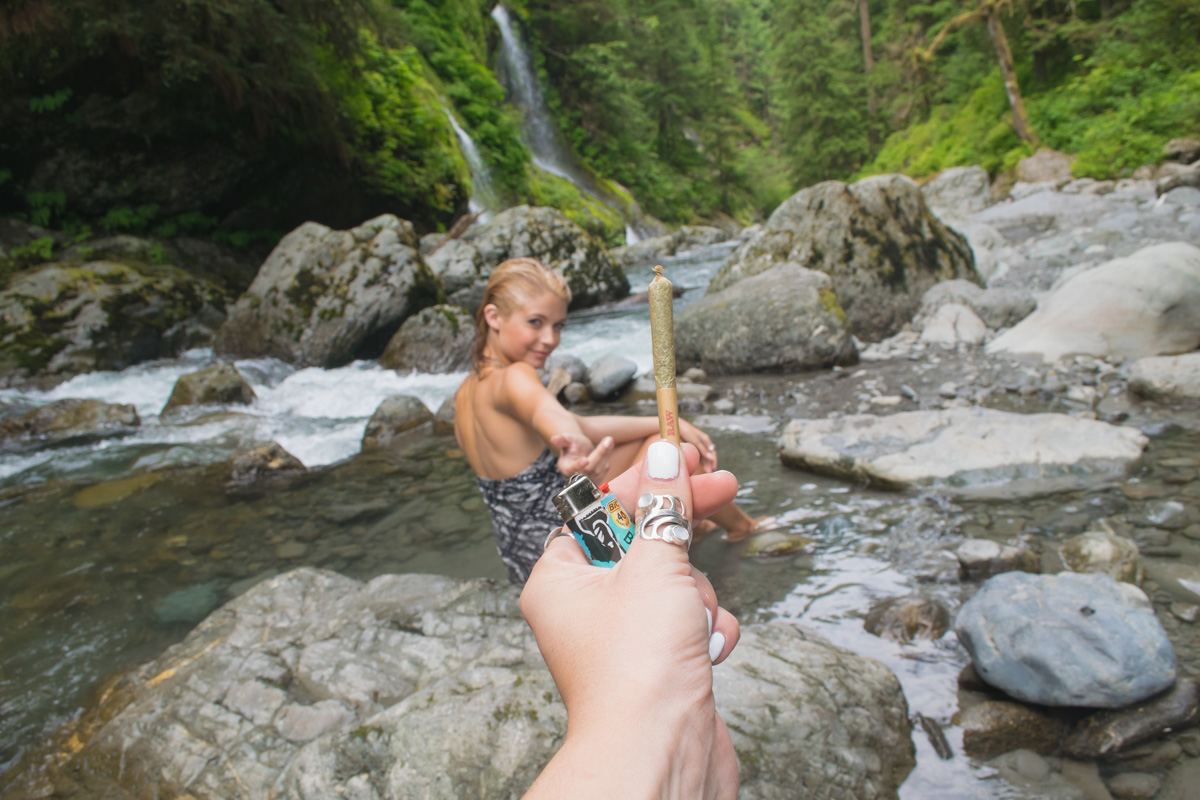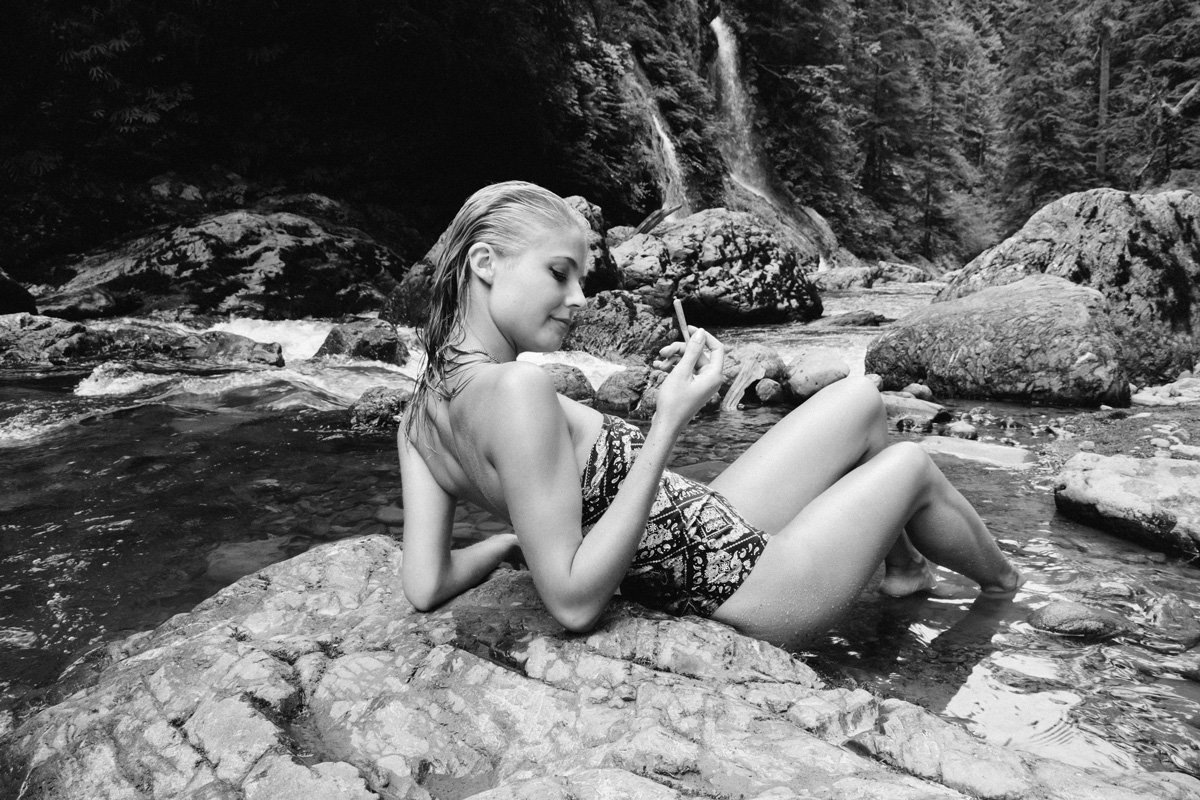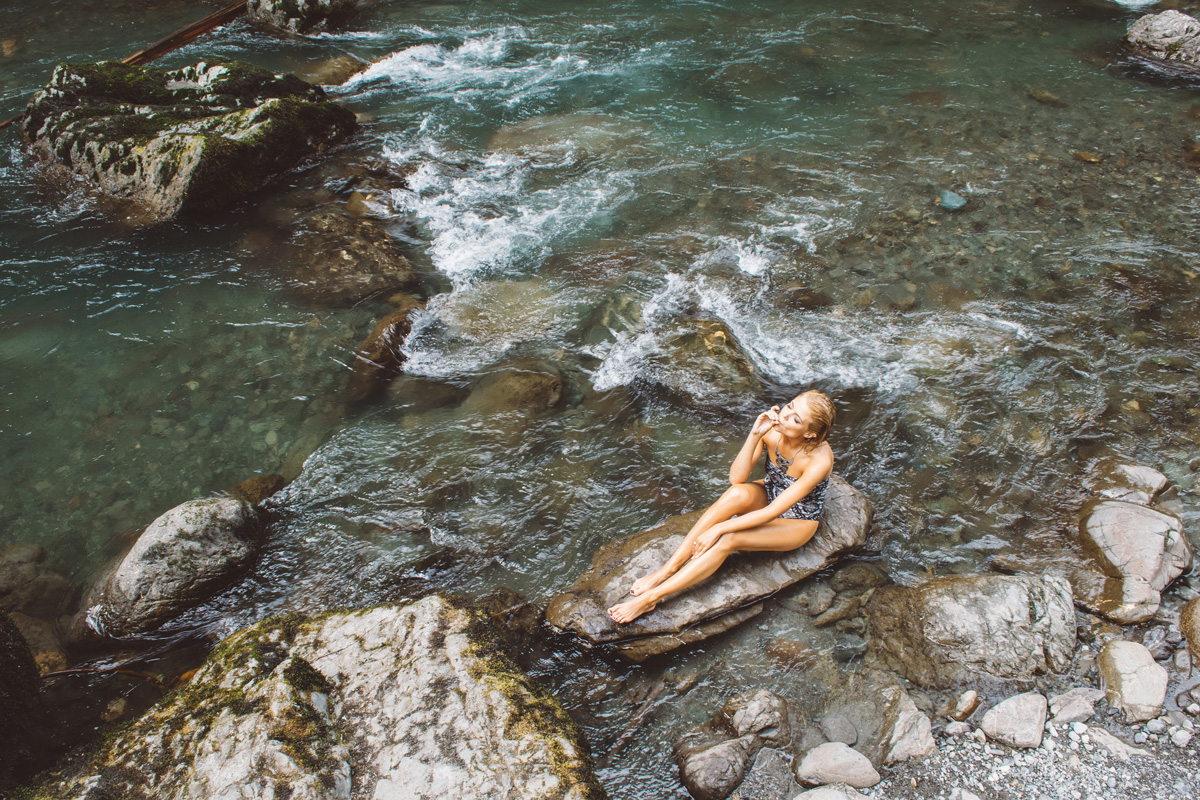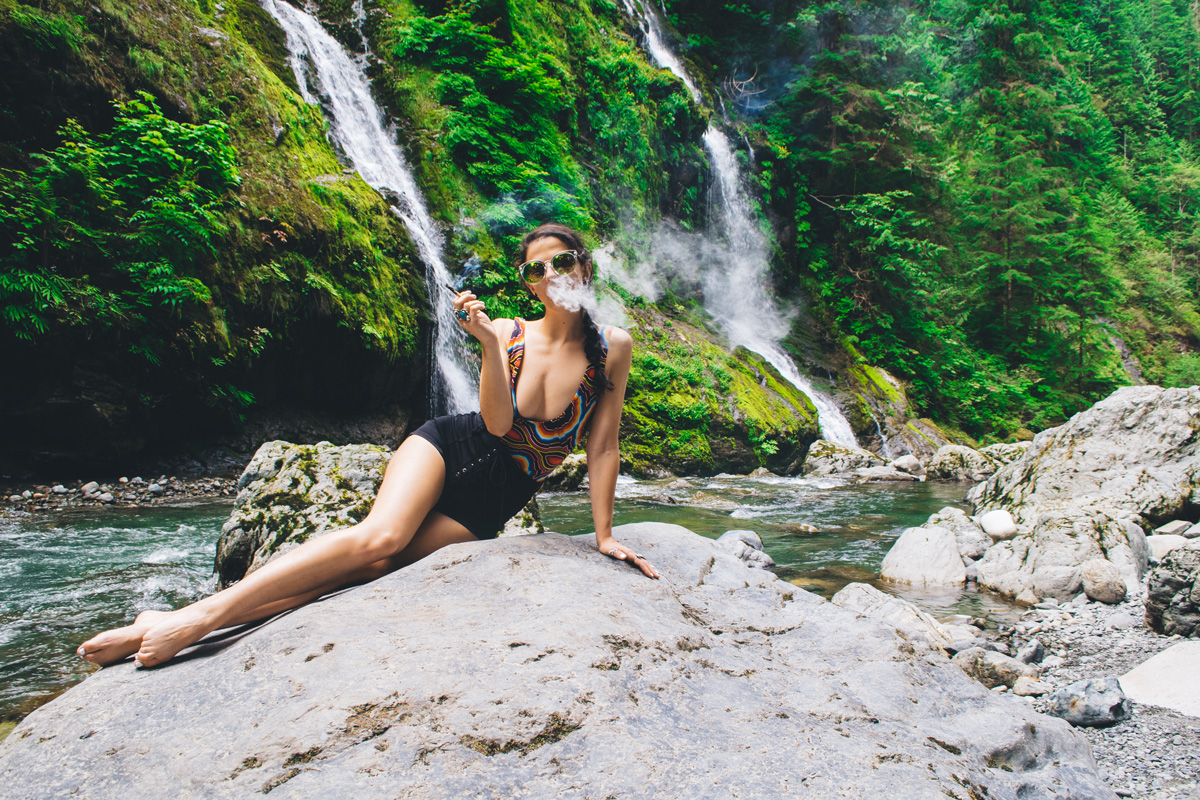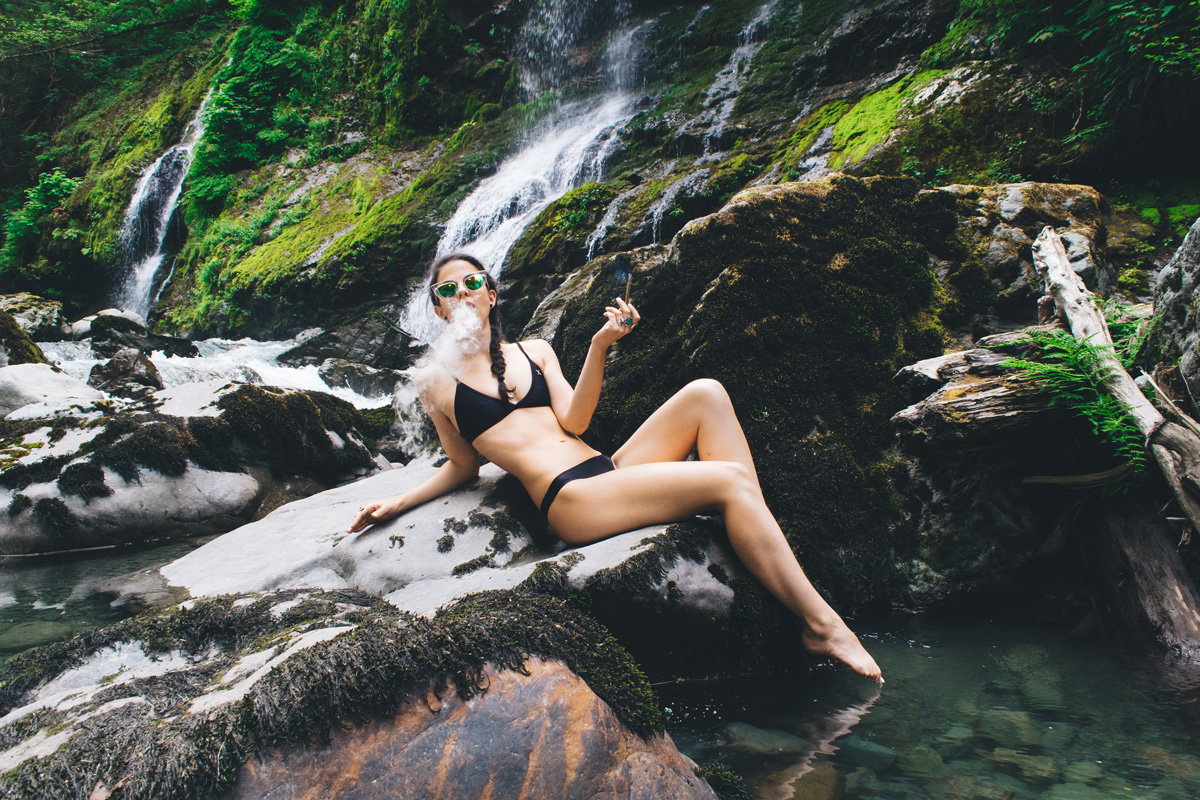 Geology Rocks When You're Blazed at Boulder River
This weekend's hike is one of my favorites thus far. It didn't feel like Washington, but instead a lush, tropical paradise. Large rocks, fallen trees and a mossy waterfall split in two look even better when you're blazed at Boulder River.
Andrea and I started our hike bright and early. Early arrival meant fewer people and soft light. We loaded our backpacks with swimsuits, hot shorts and sunnies. It's a relatively easy hike, so no worries about wearing off makeup.
We wound our way through a mostly flat hike. The crashing sound of river rapids guiding us to our oasis. After ducking trees and dodging the occasional puddle, we'd arrived.
Photos don't do Boulder River justice. To the left is a pile of giant boulders and worn logs. Teal blue water swirls around flat, moss covered rocks. Straight ahead is the beautiful Boulder River Falls. In front of that is another massive rock, which makes me wonder which geological feat put it here. To the right are more pools, surrounded by soft, river worn rocks.
We shot five looks total, chiefing joint after joint. I estimate seven or eight total. Our shoot only ended because of lighting and crowds. We could've shot here all day. In fact, I'll probably shoot here again.
To access the trailhead, take Highway 30 past Oso. Turn right on French Creek Road shortly after milepost 41. Arrive early because there's only parking for about 15 cars. Make sure to pee beforehand too. The only toilet is a vault toilet a mile from the turnoff.
If you're in the upper left, add this gem to your trail guide. You'll leave feeling like the PNW really is paradise. Happy hiking and remember — if you pack it in, pack it out!
---
---
You might also like
---