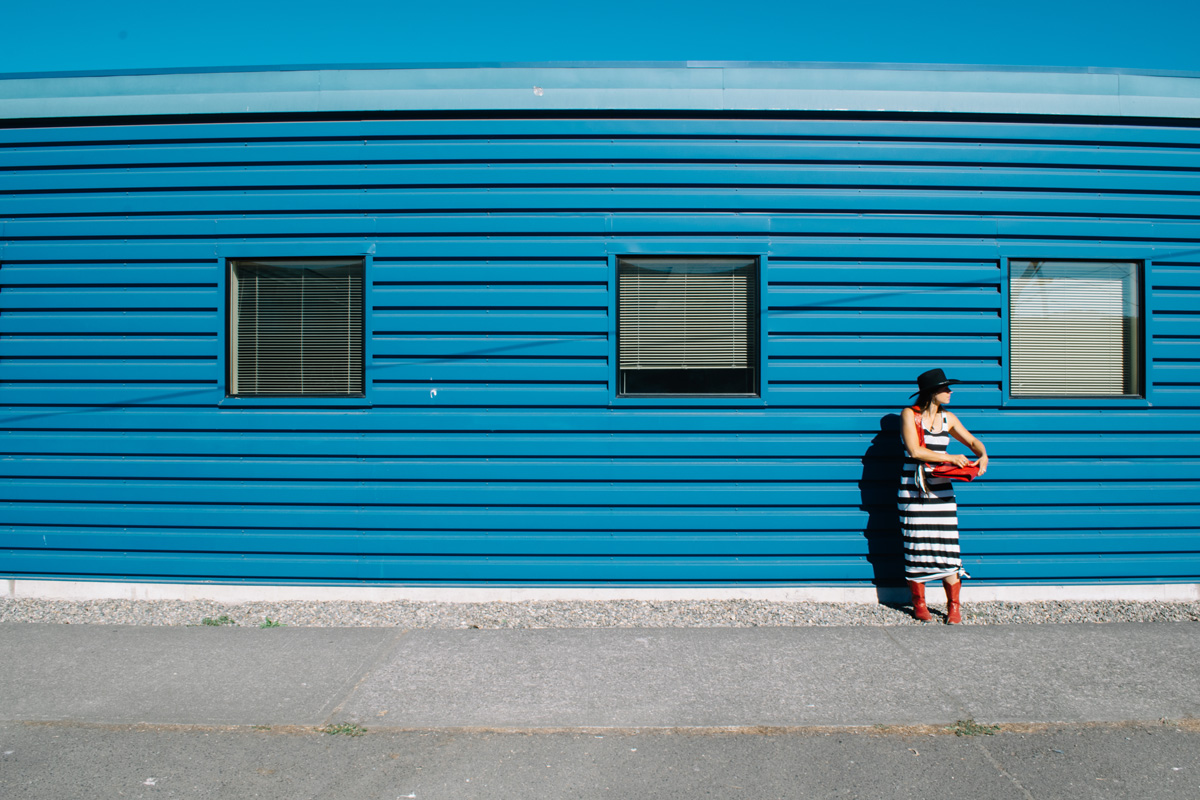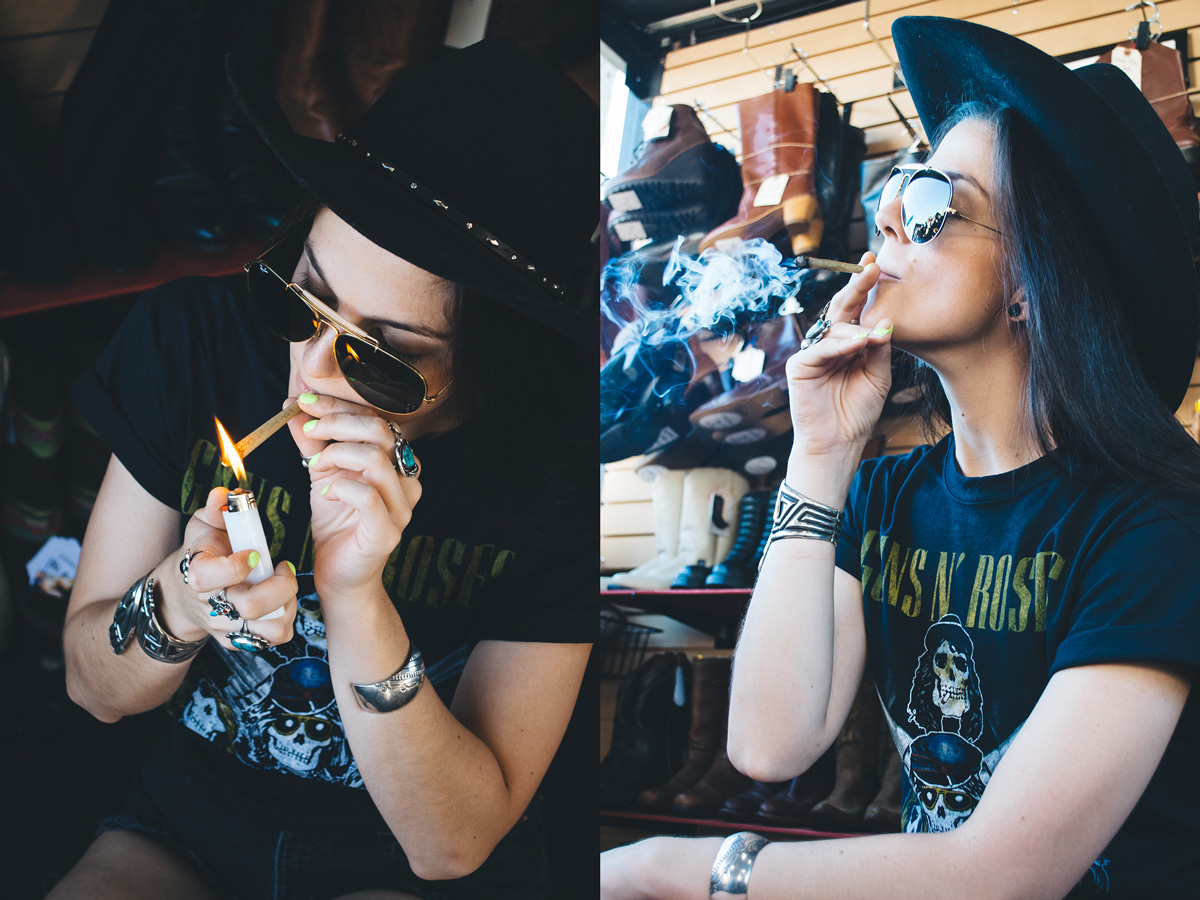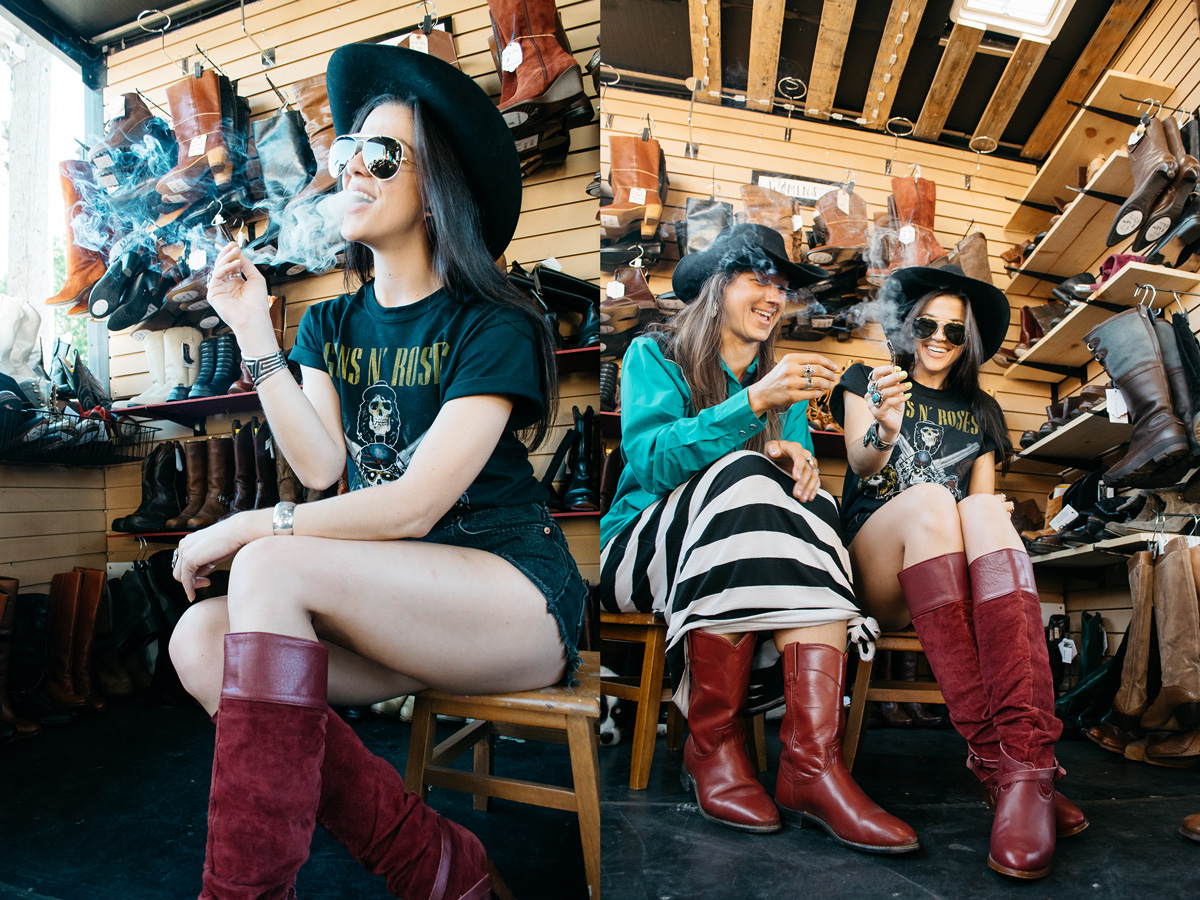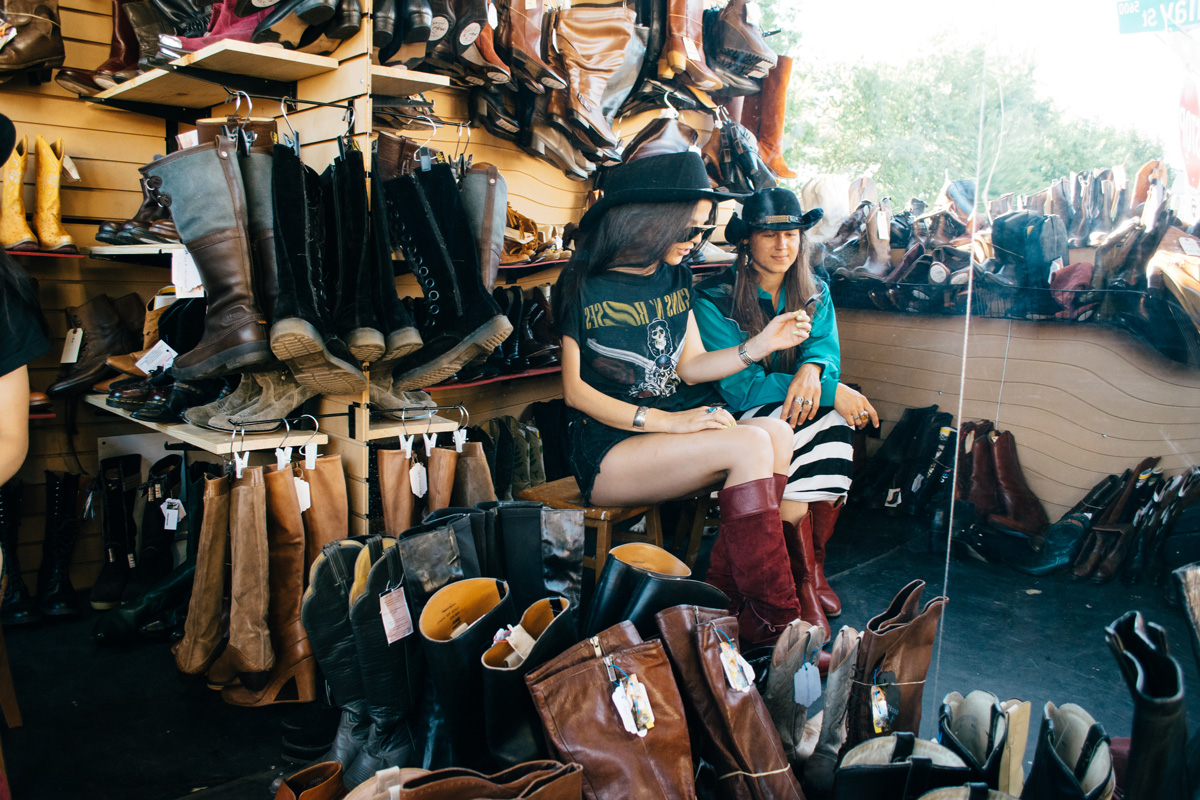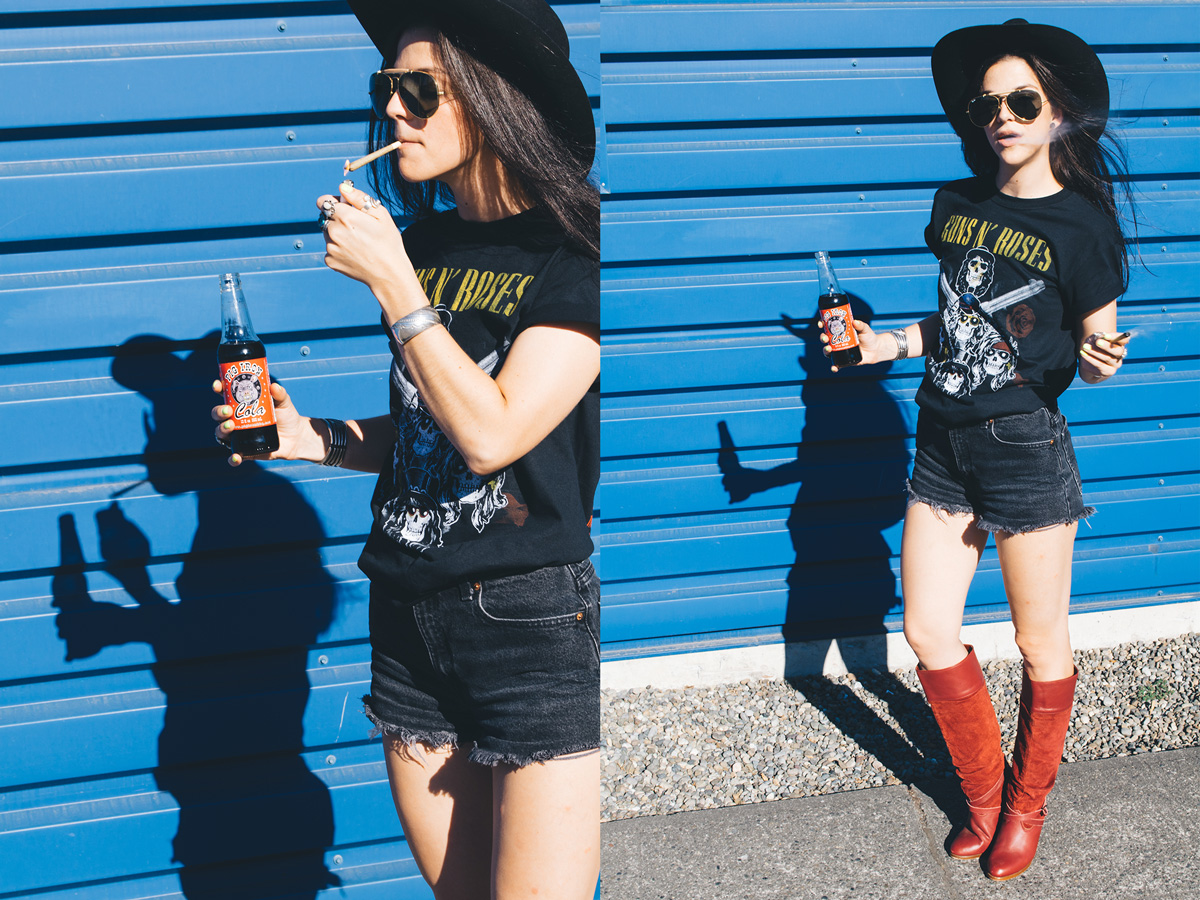 These boots are made of blazing, and that's just what they'll do. One of these days these vintage boots are gonna blaze all over you.
Fauxy Furr Vintage recently finished construction on their new bootique. This renovated trailer is a vintage haven on wheels. Chrysta and Jill, the brains behind Fauxy Furr, pulled out all the stops. Shelves for boots, racks for coats and of course a giant mirror to scope yourself out.
The ladies brought the bootique to an event in SoDo. I felt like I haven't seen either of them in ages, so stopped by to say high. After weeks of construction, it's apparent the ladies' hard work paid off.
Chrysta and I smoked a joint while we caught up. Jill doesn't smoke, but she still participated by snapping our photos. We smoked Cherry Sherbet by Private Reserve, to match our cherry colored boots.
It felt great to get together again. I'm so proud of Fauxy Furr's recent accomplishments. Chrysta and Jill are crushing it due to their time and dedication. I can't wait to see them take the bootique on the road next summer!
---
---
You might also like
---