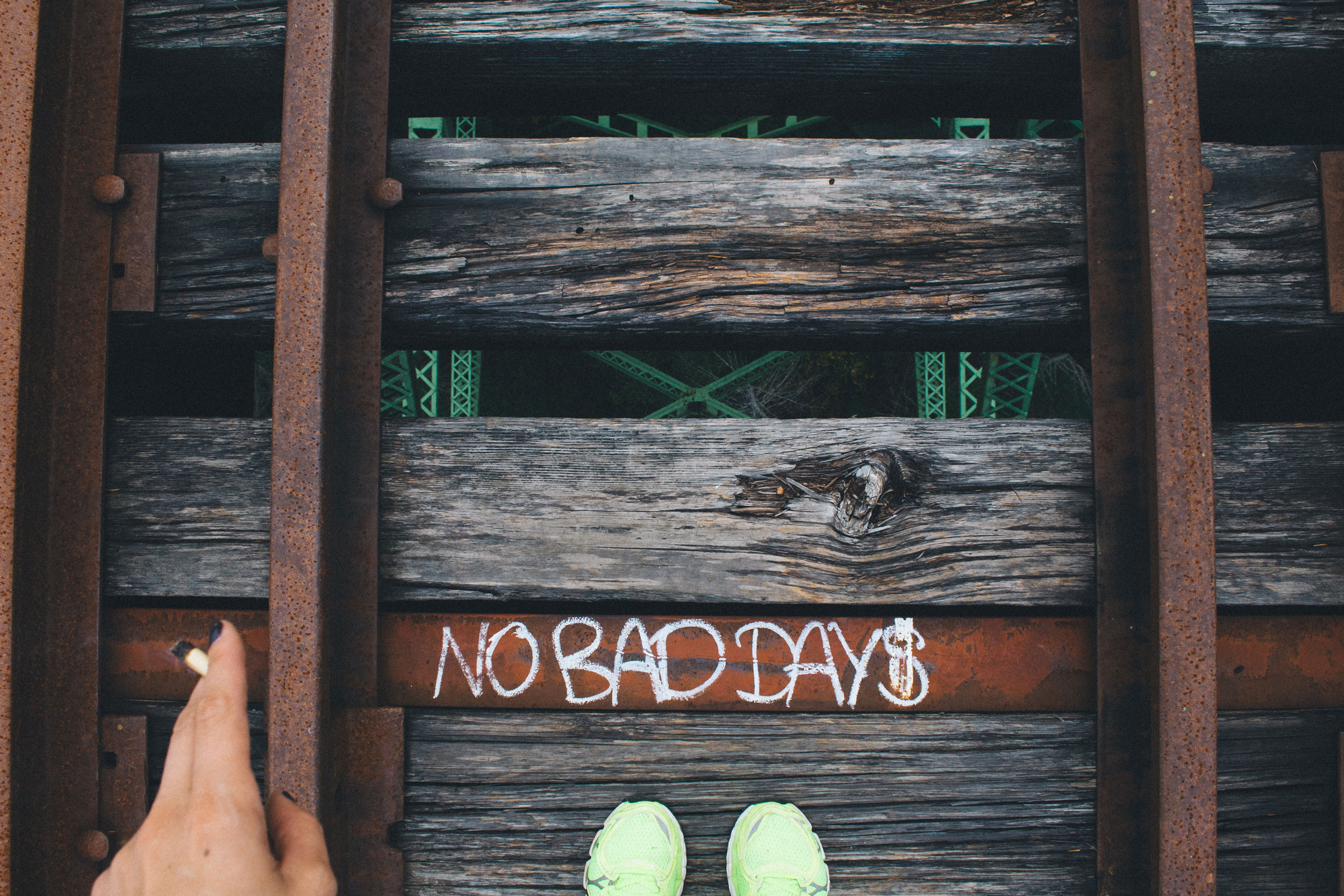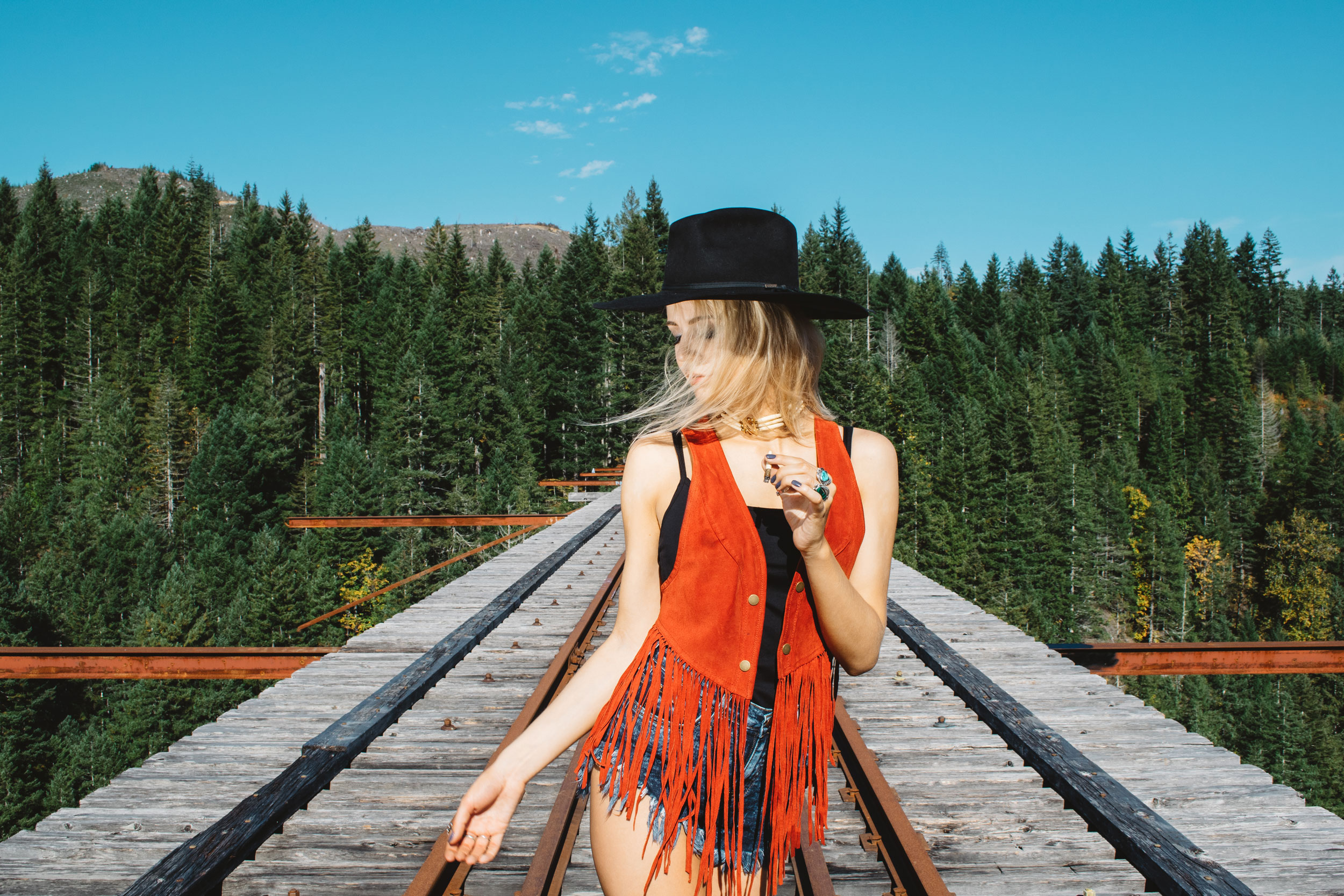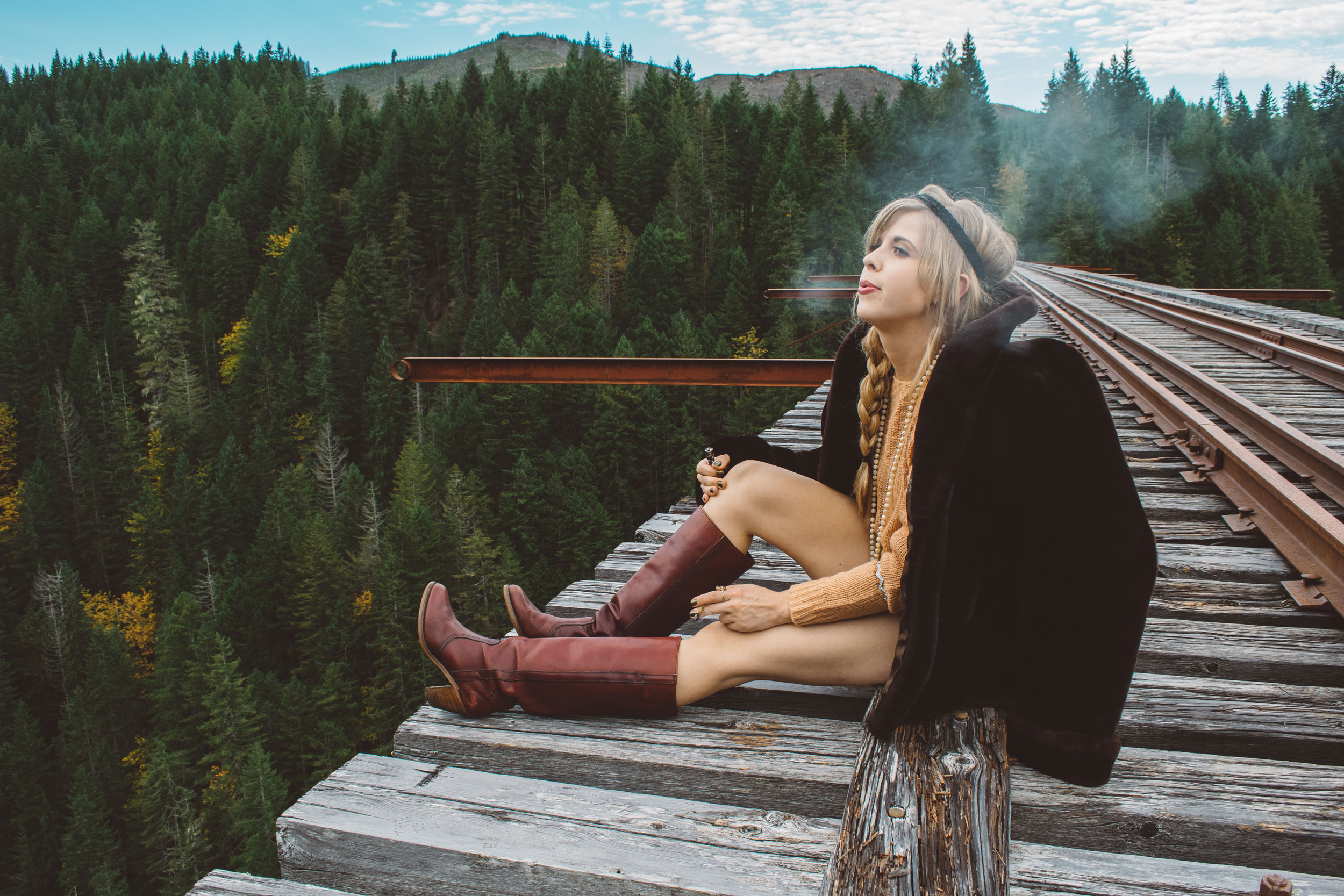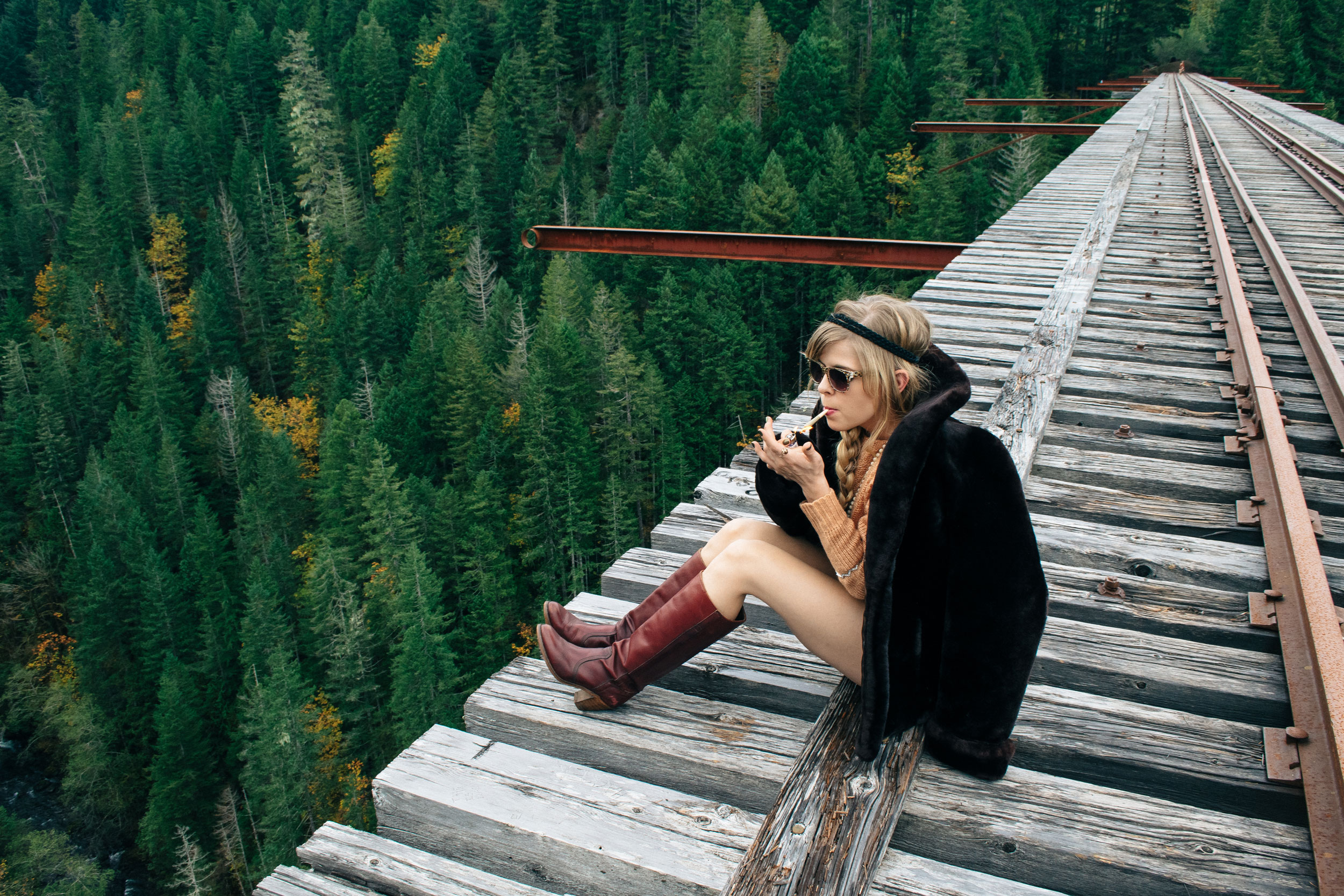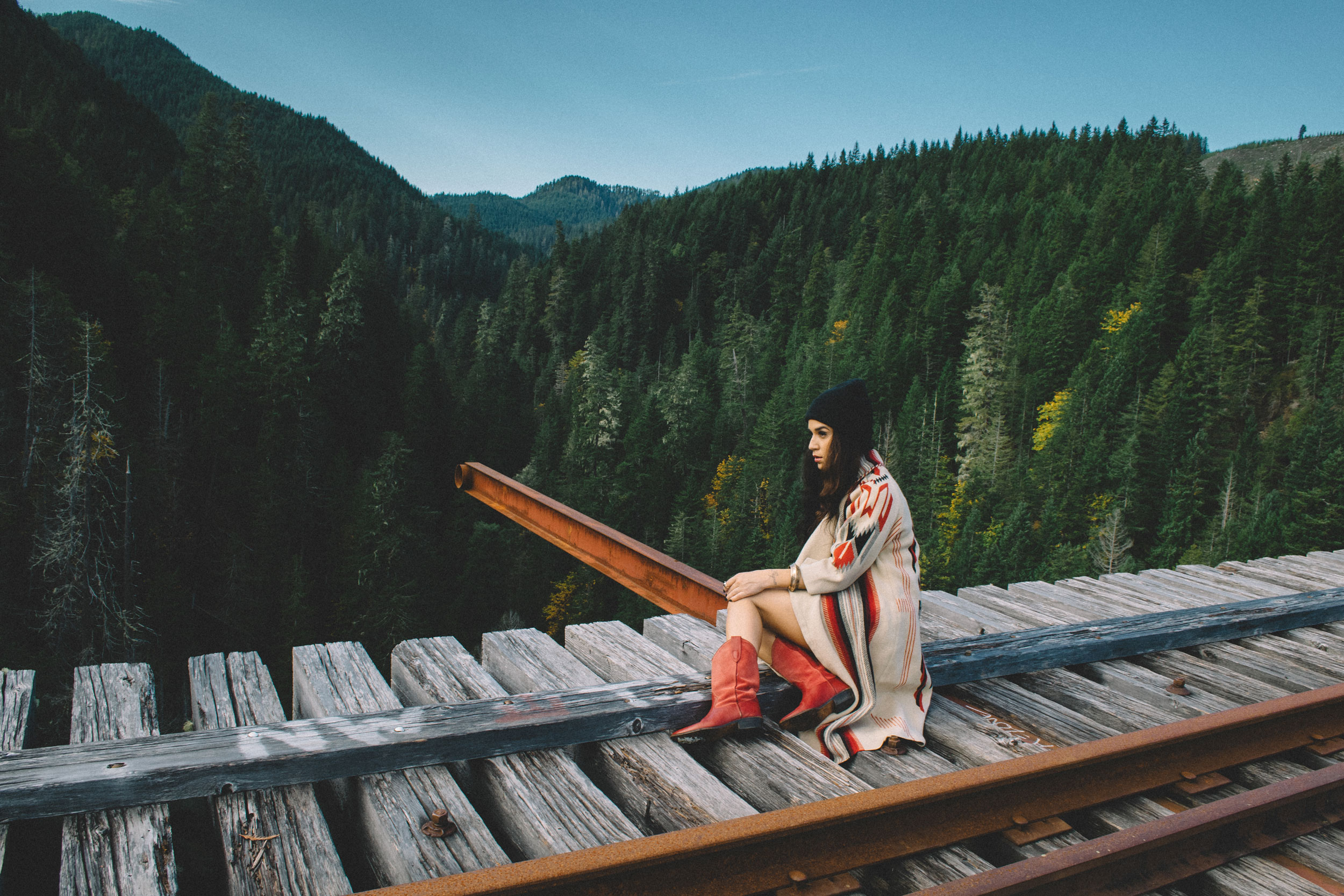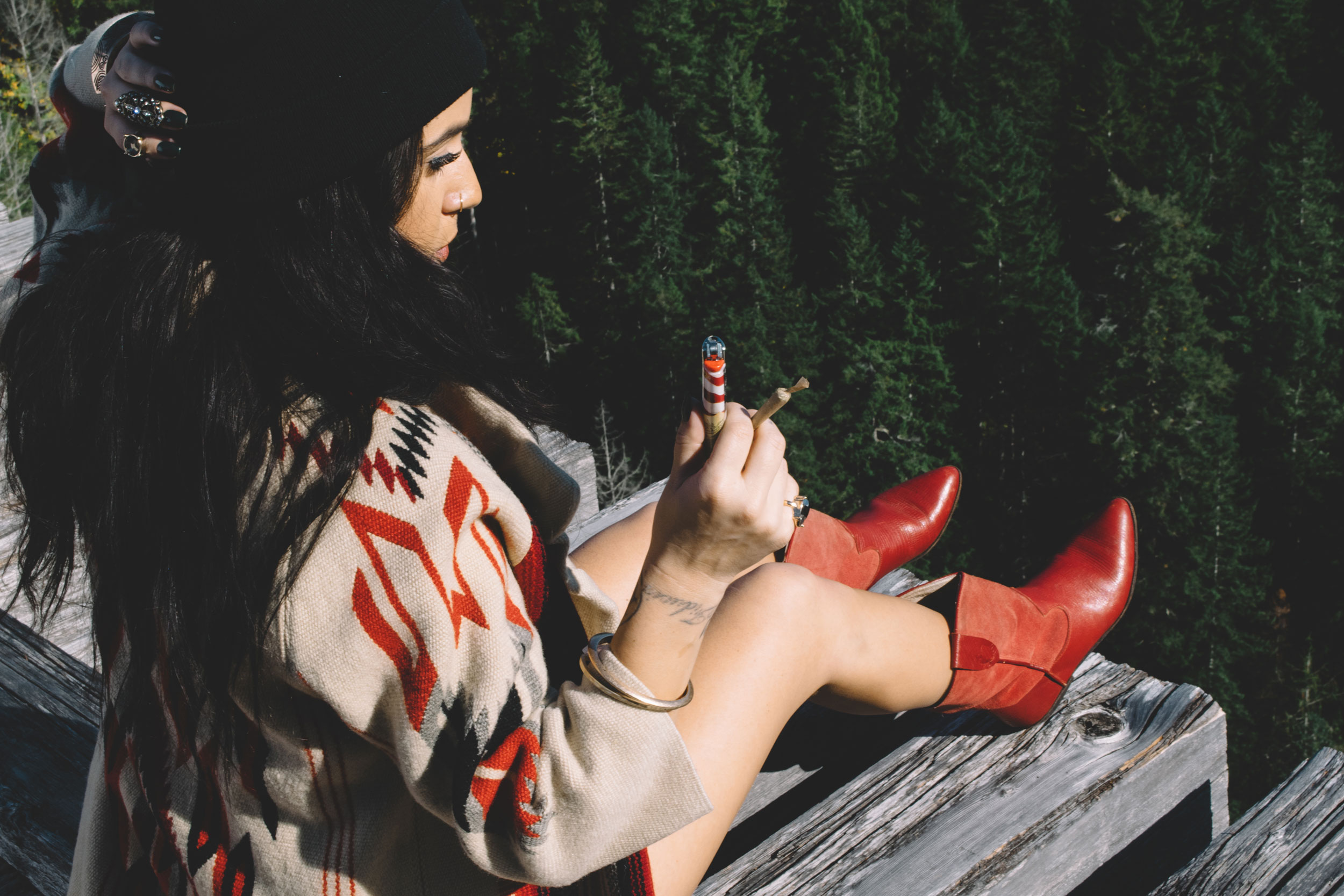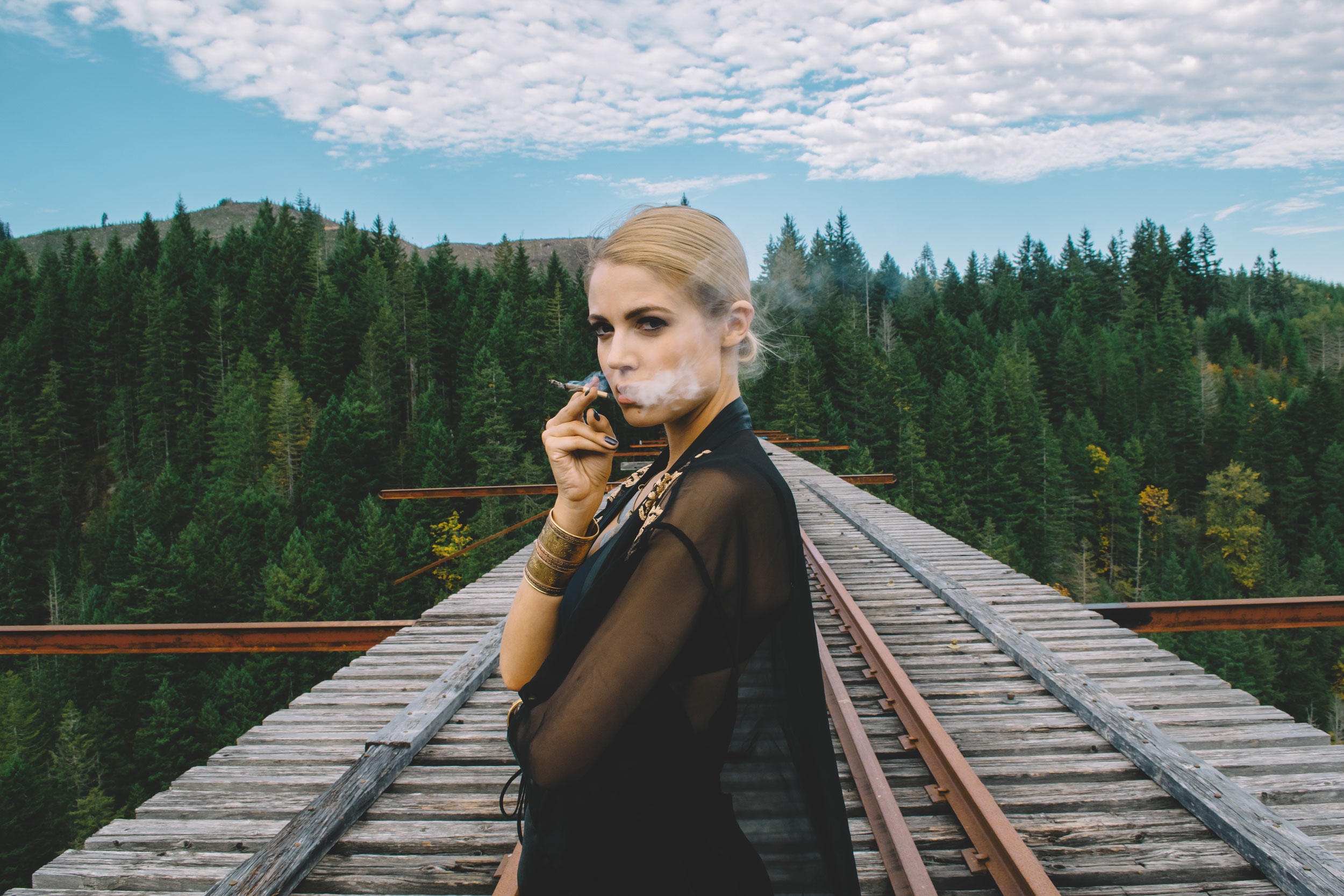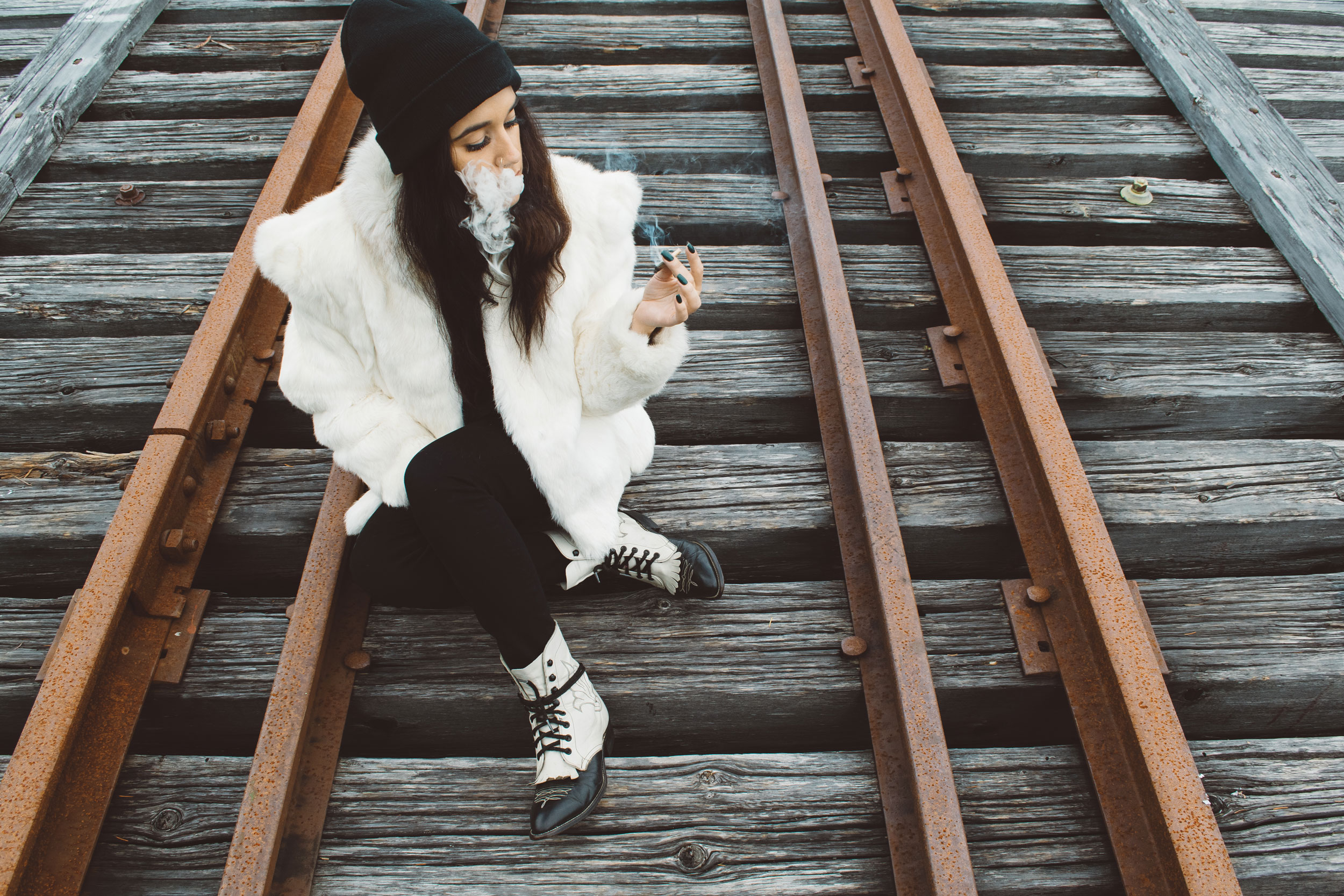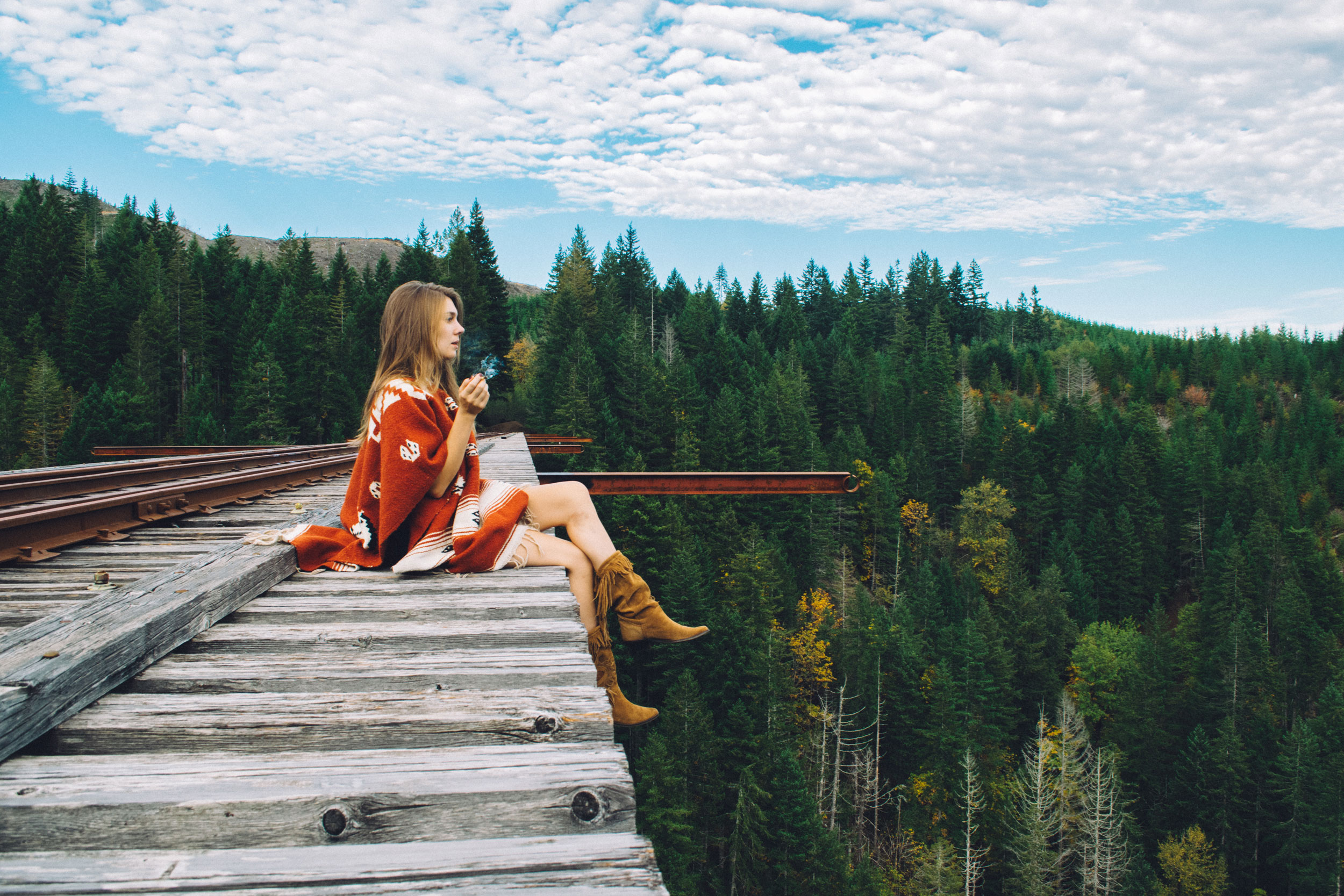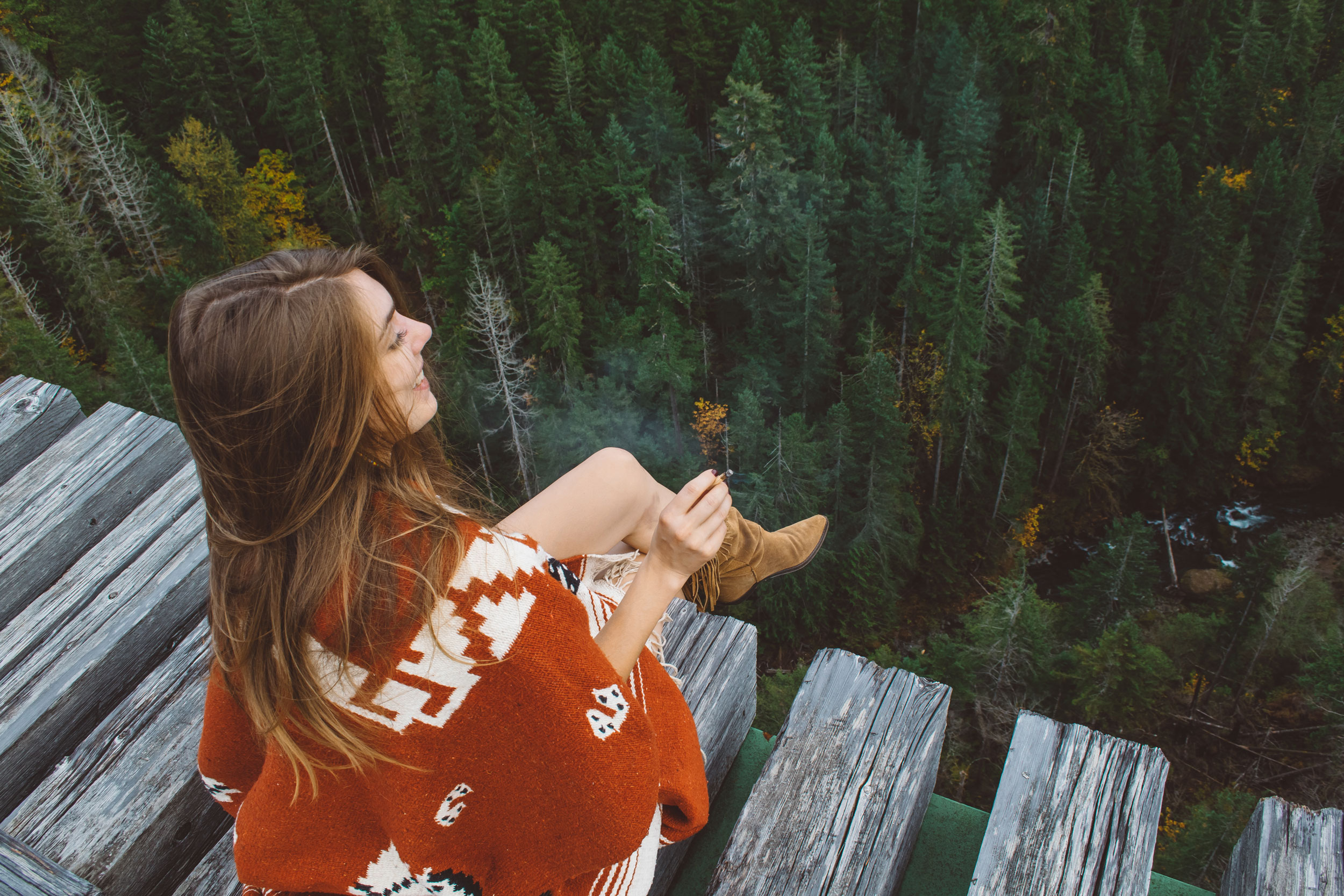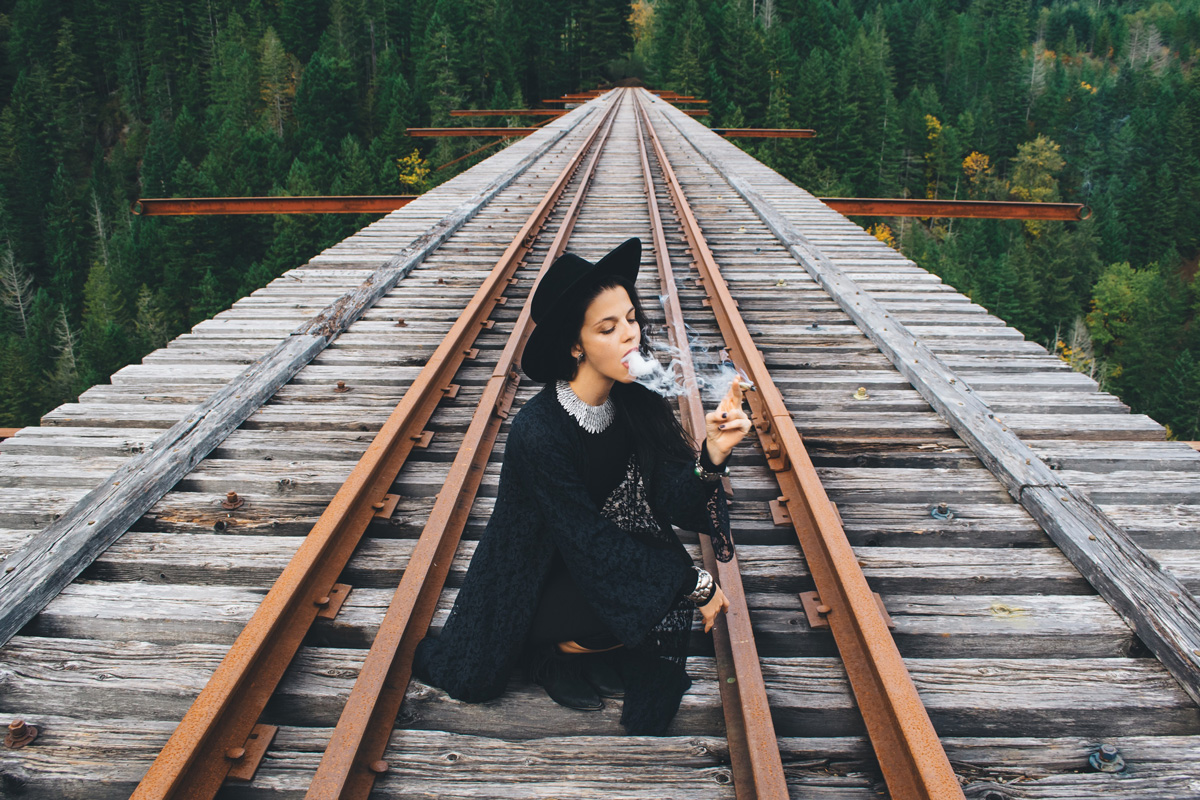 these boots are made for walking vance creek bridge
Fifty pairs of boots, thirty vintage jackets, eight half-gram joints, four models, two outfits each and one northwest bridge went into last Friday's photo adventure. Western Cultured collaborated with Fauxy Furr Vintage to shoot its first ever editorial at Vance Creek Bridge.
Fauxy Furr Vintage specializes in boots, furs and wool jackets. The company started in 2005 as a resale booth at local markets and expanded nationwide thanks to Etsy. Chrysta Colebourn, founder, describes Fauxy Furr Vintage as, "boho meets glam."
Colebourn received her degree from Seattle Central Community College in Apparel Design, a program that's been around since the 40's. This gave Chrysta a better idea of American fashion and why it's different from Chinese-made brands, which are designed to be thrown away after several seasons. "We're Americana," she says, "we buy natural fibers like fur, leather and wool because they hold up longer."
Western Cultured cares about our planet. This translates to fashion too. It's why we love Chrysta's concept of vintage clothing. Fashion shouldn't be disposable, it should be recycled because trends always come full-circle.
Our crew trekked a mile into the unknown to get these shots. We lacked definite directions and made a few wrong turns. Our arms hurt as we carried coolers and clothes up steep inclines. We smoked Kraken joints (coming to rec shops soon!) until we couldn't smoke any more. At the end of the day, boots, buds and that famous Vance Creek Bridge made for memories as timeless as our fashion.
---
---
You might also like
---