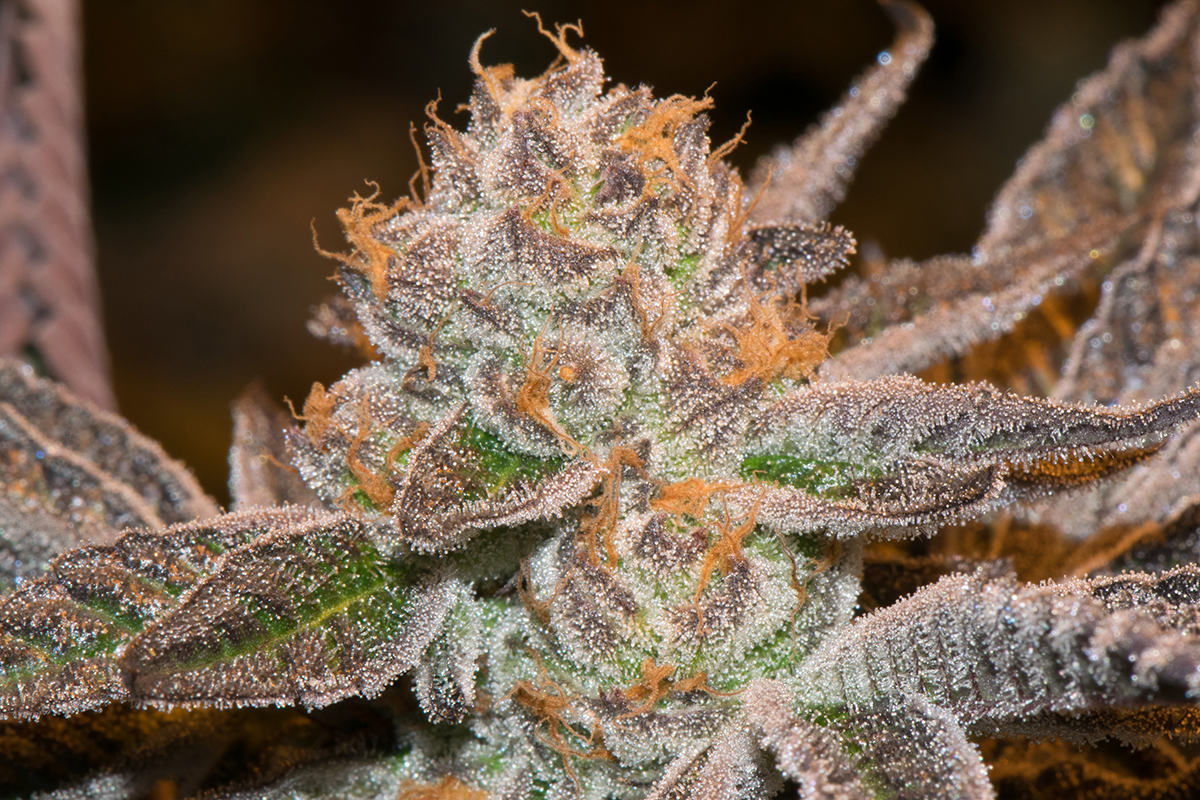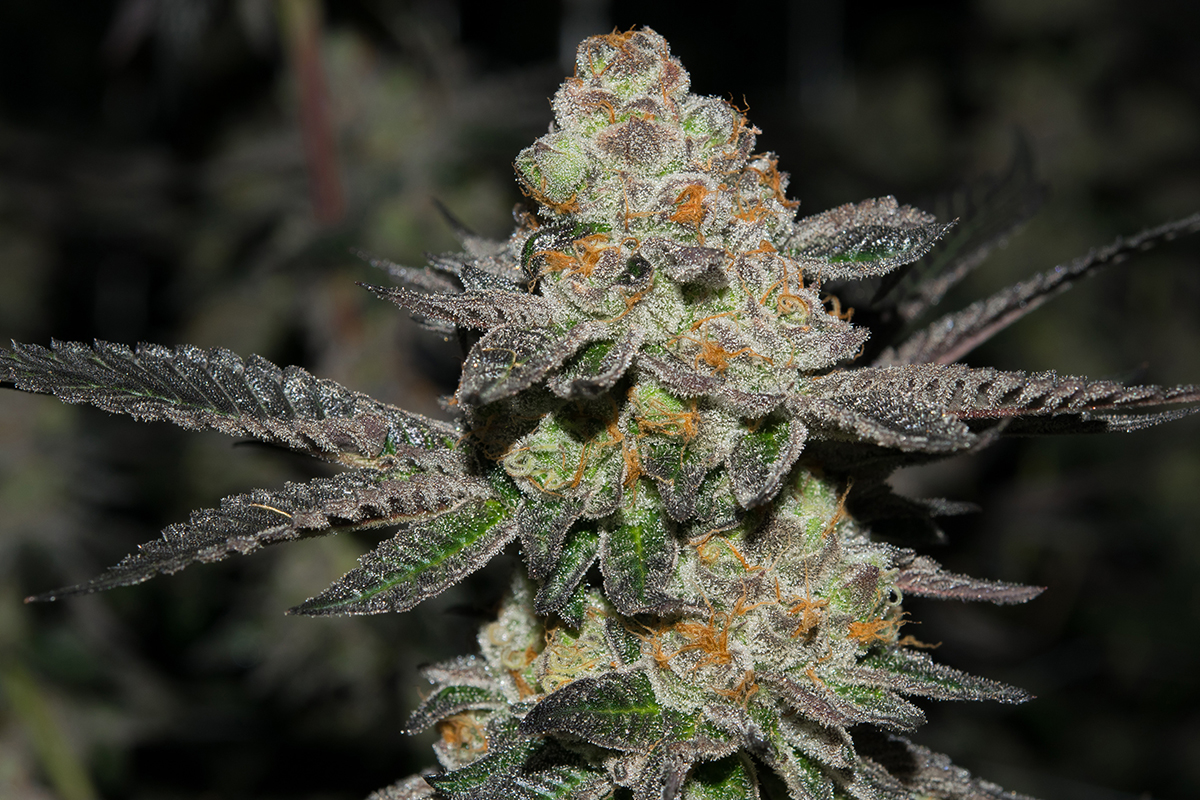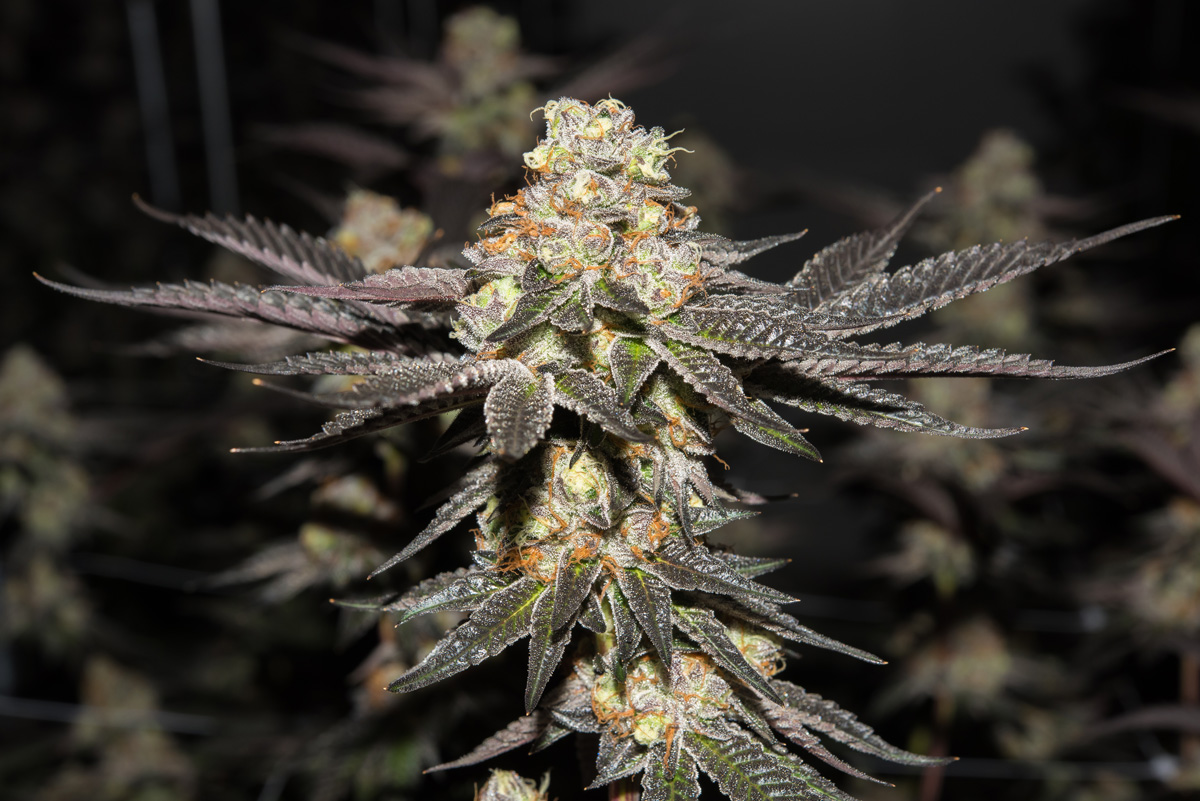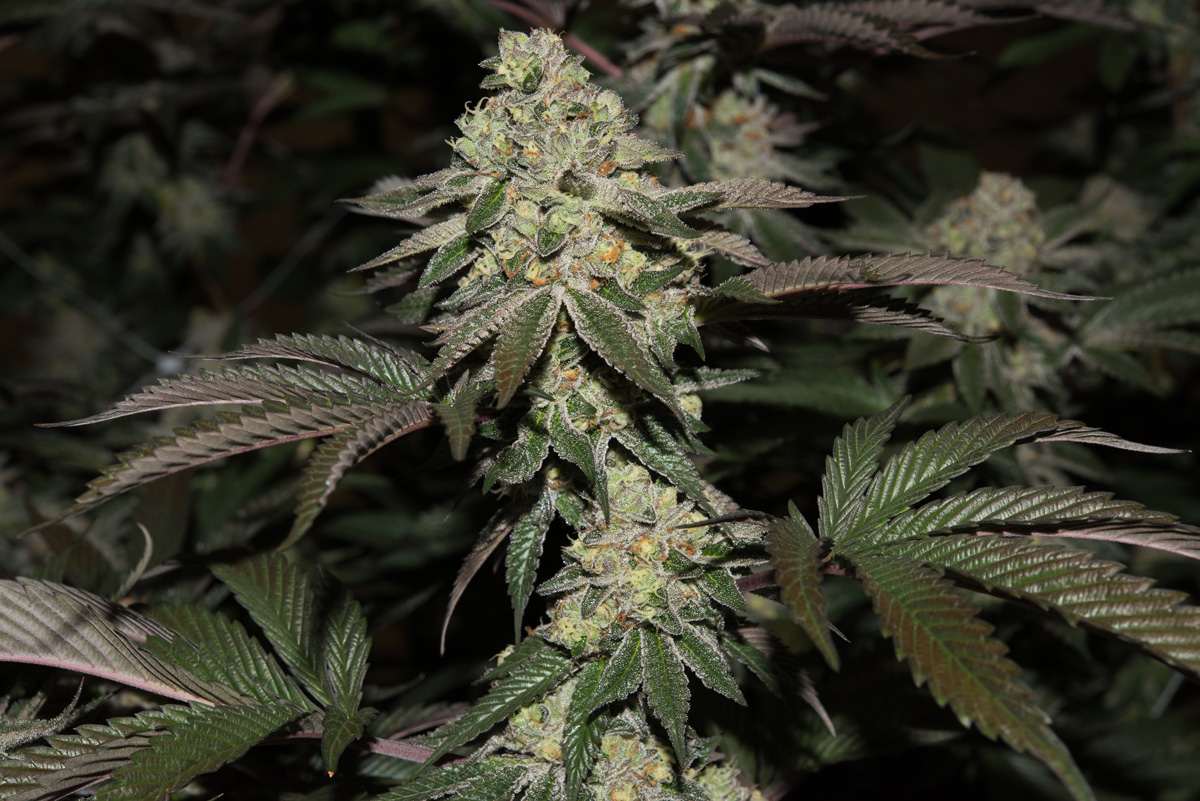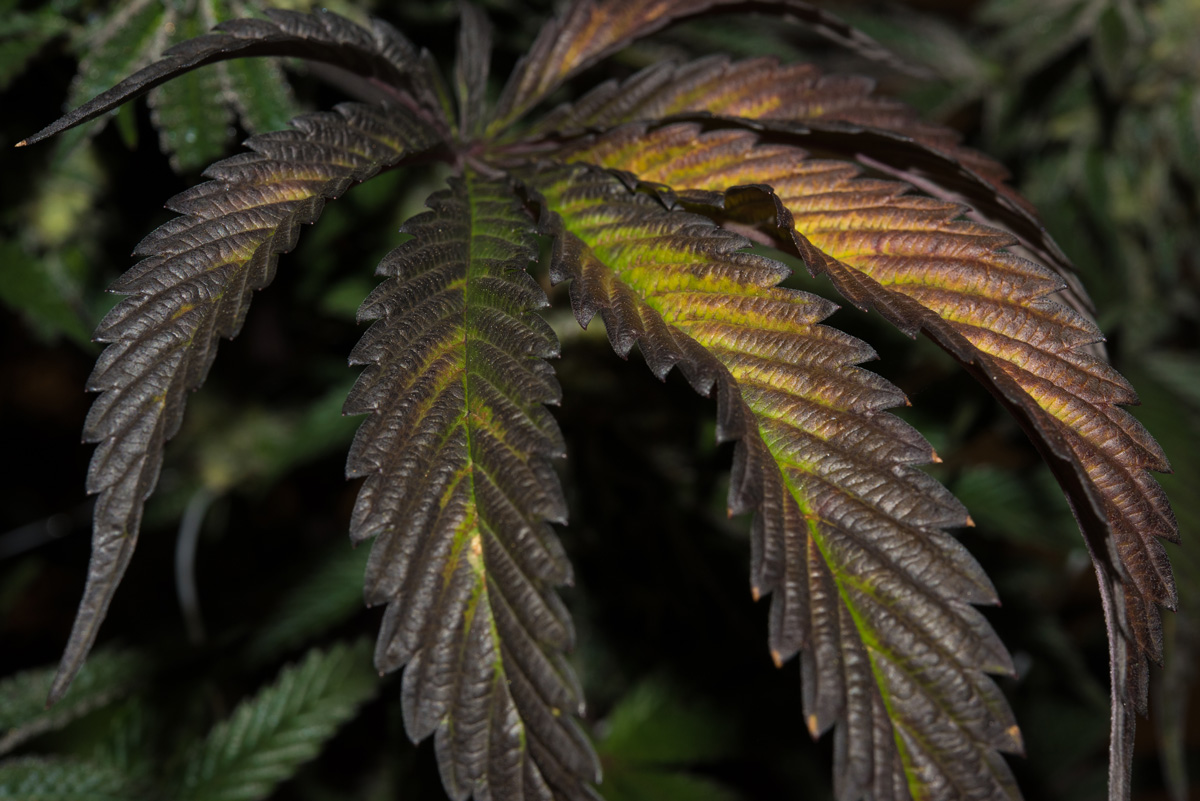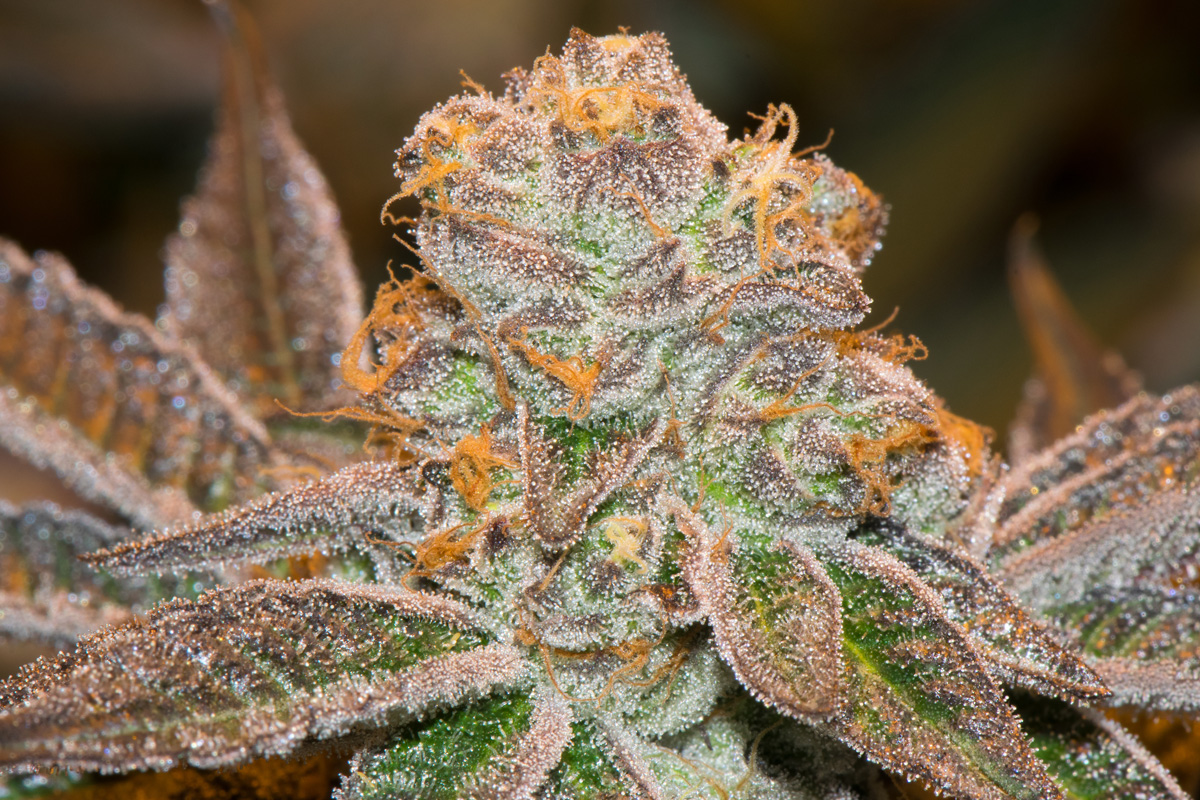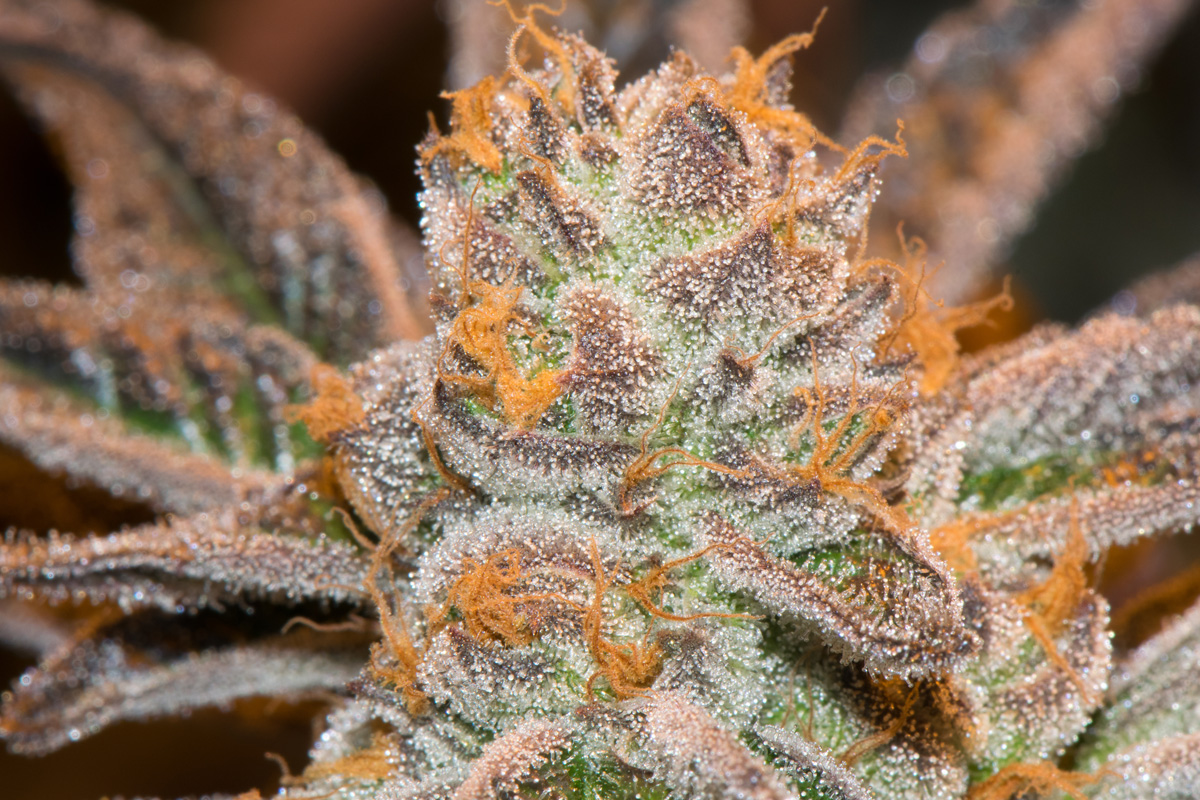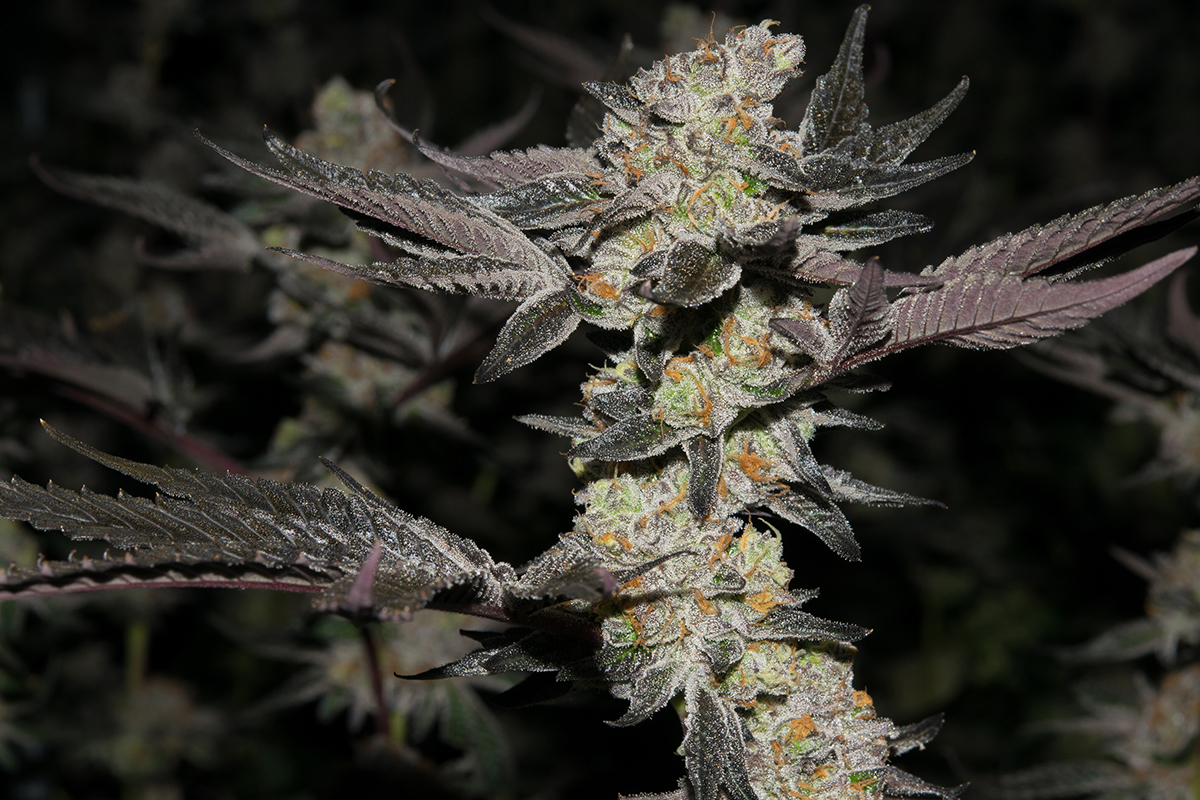 Keep your pink cookies fat free — smoke them
Some people like oatmeal cookies, others prefer chocolate chip. Me? I prefer my cookies Pink Cookies by Private Reserve. This strain is one of my favorites to both photograph and smoke.
The plant itself is stunning. She's got dark purple leaves, long orange hairs and a hearty bud structure. Late in bloom, flowers are covered in frosty trichomes.
This indica-dominant hybrid is the result of Girl Scout Cookies and Cherry Pie genetics. Pink Cookies has a earthy, spicy and sweet flavor profile. It's been described as a "gassy diesel funk" with a sweet cherry-kush "after-taste that lingers on the tongue well after exhale."
Pink Cookies packs a heavy couch-lock. It's loaded with terps for heavy sedation, relaxation and stress relief. Smoke this strain at the end of the day, ideally before a hearty dinner or your favorite TV show.
If you want a strain that's above the rest, look no further than Private Reserve's Pink Cookies. It's so good, even Grandma Bess smokes it!
---
---
You might also like
---