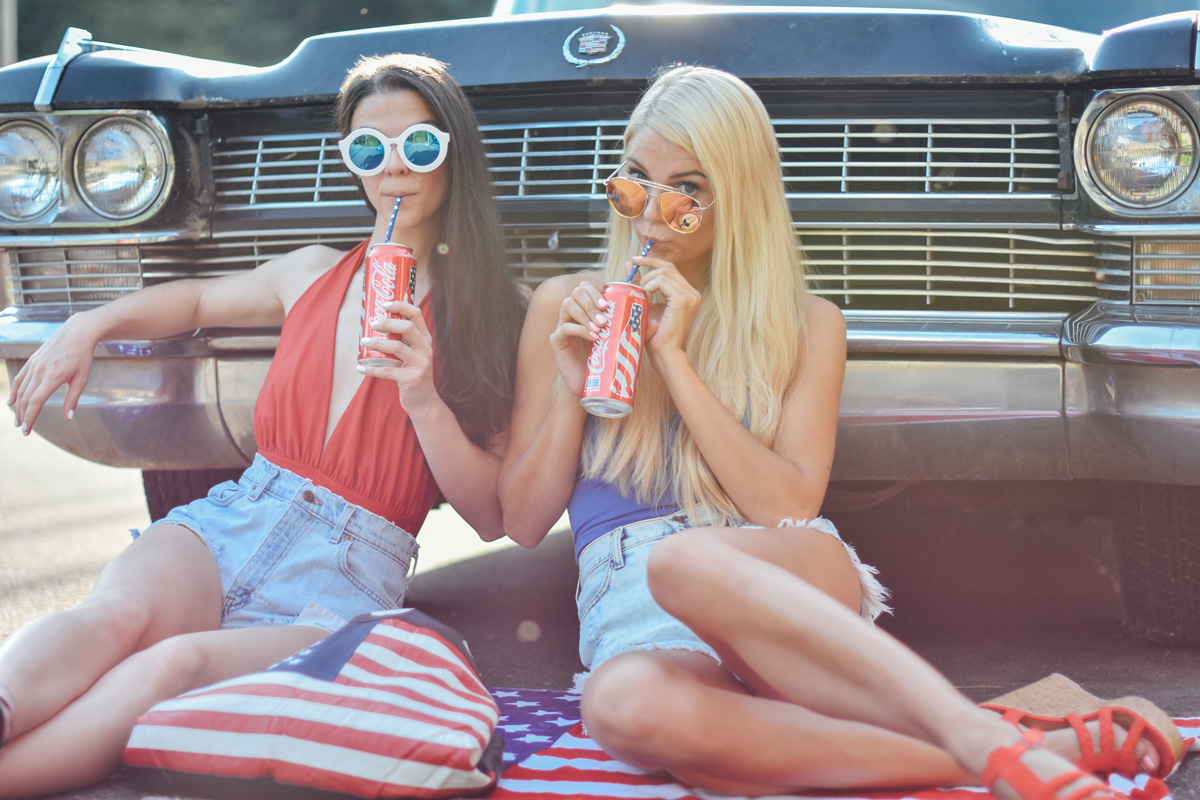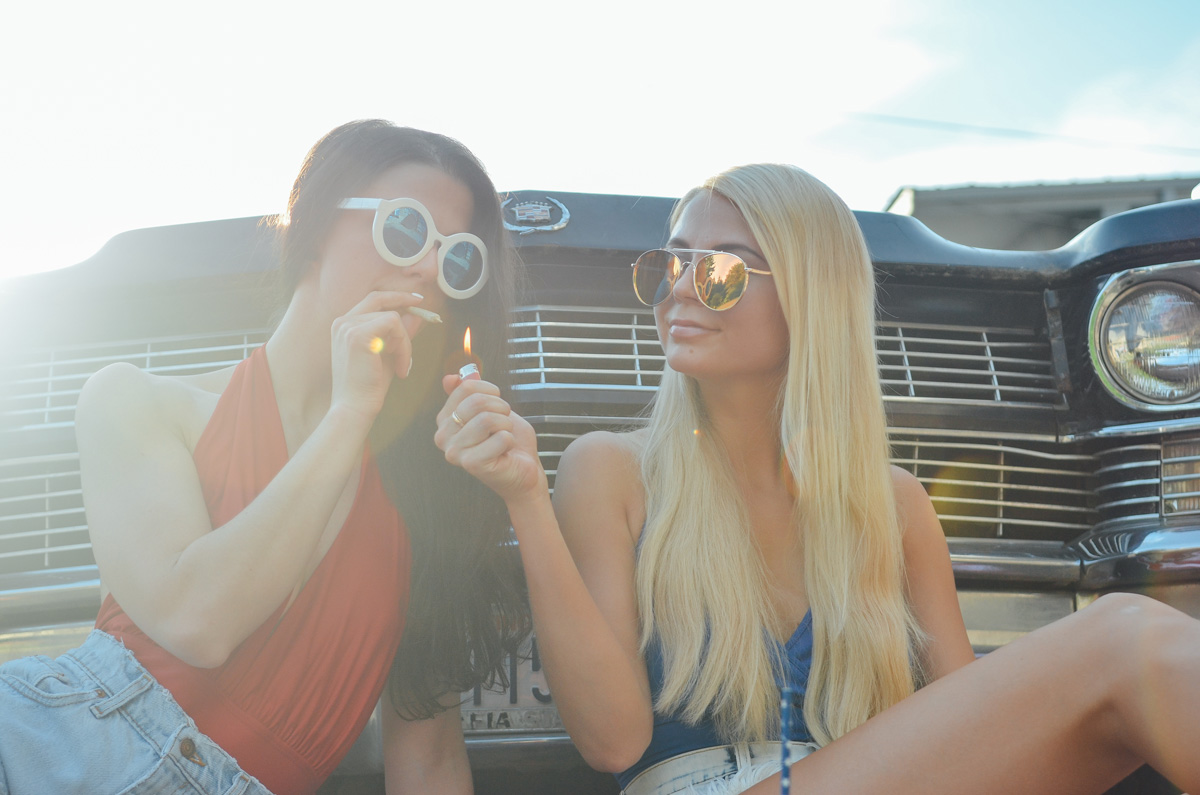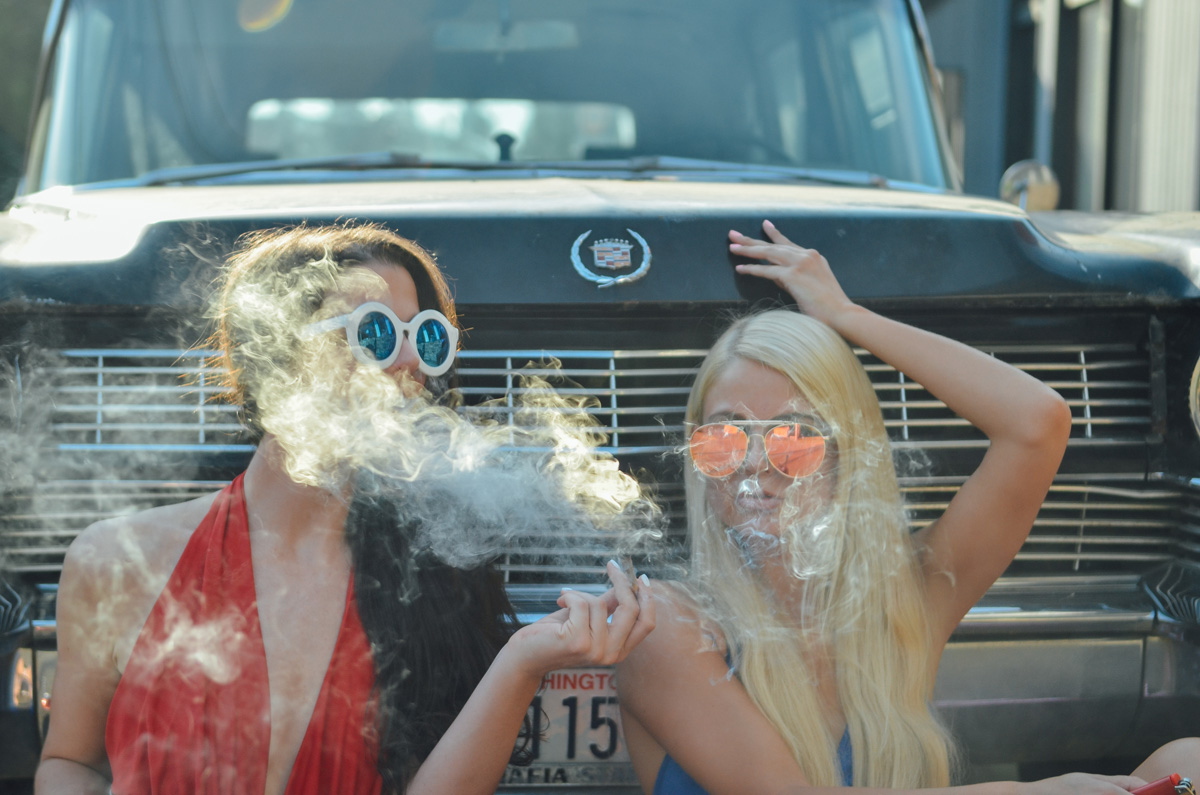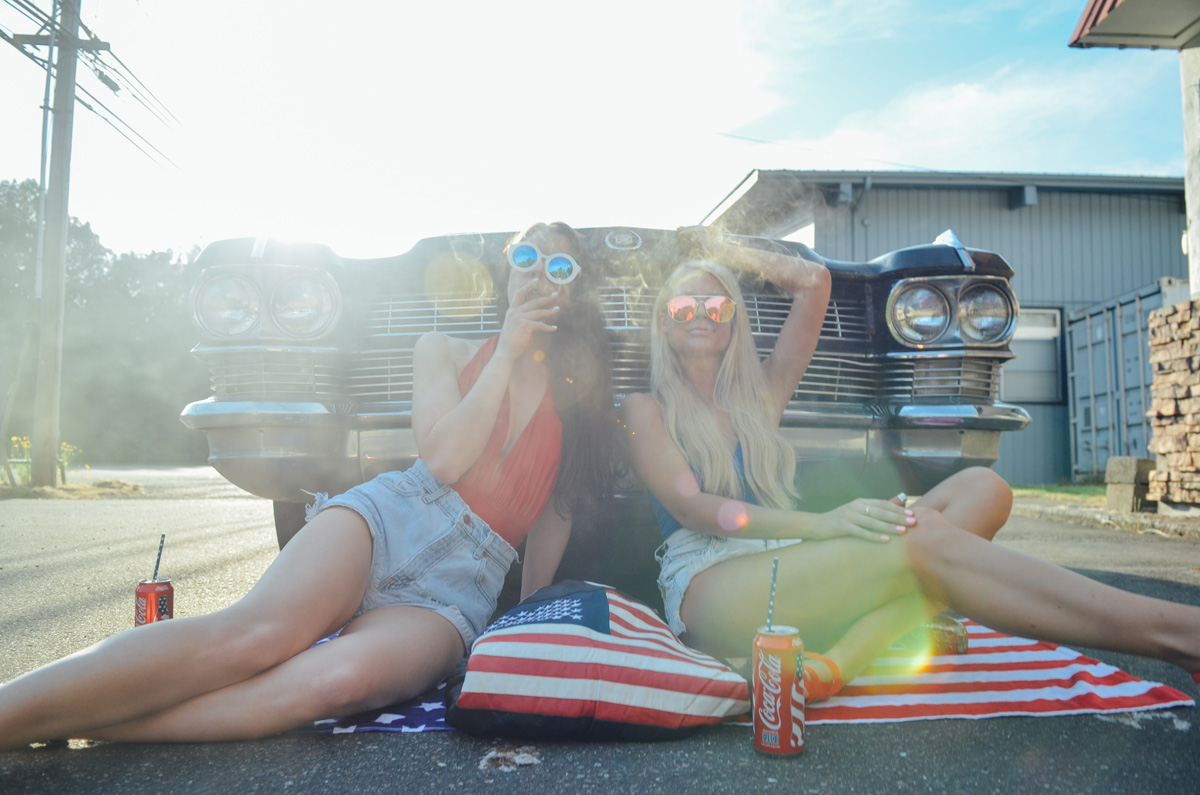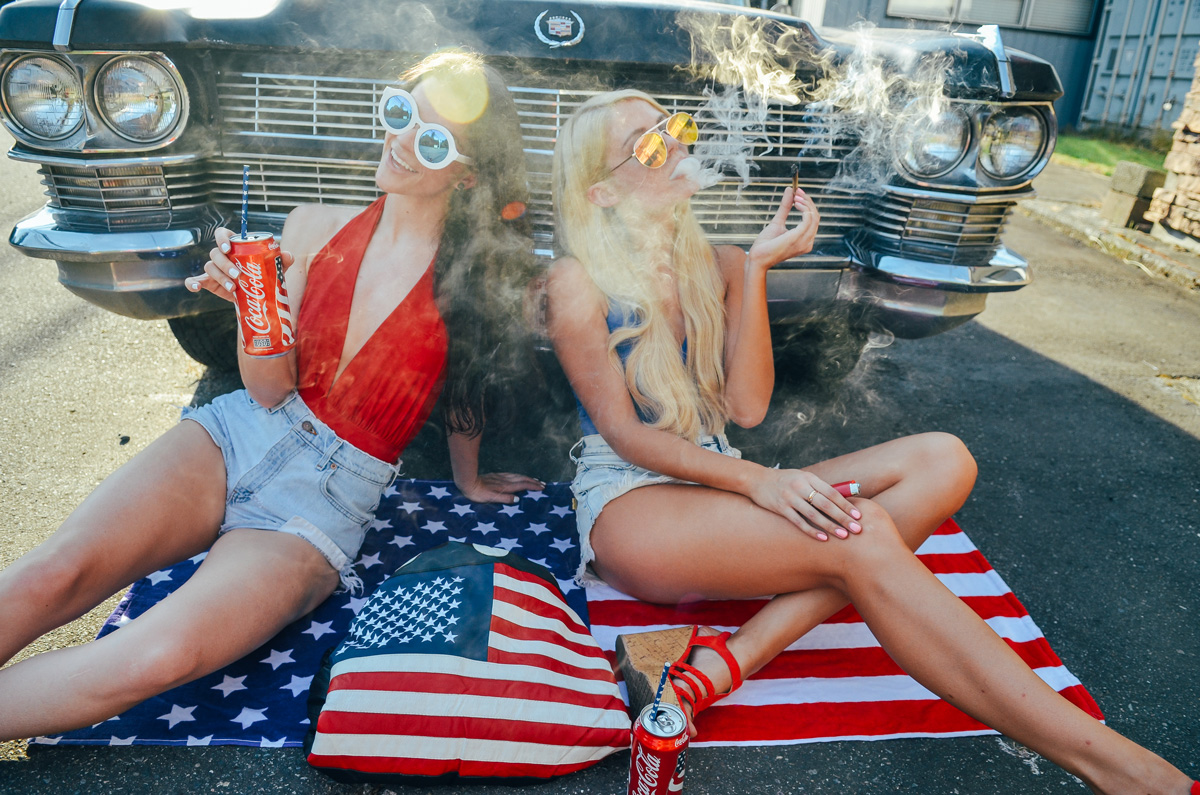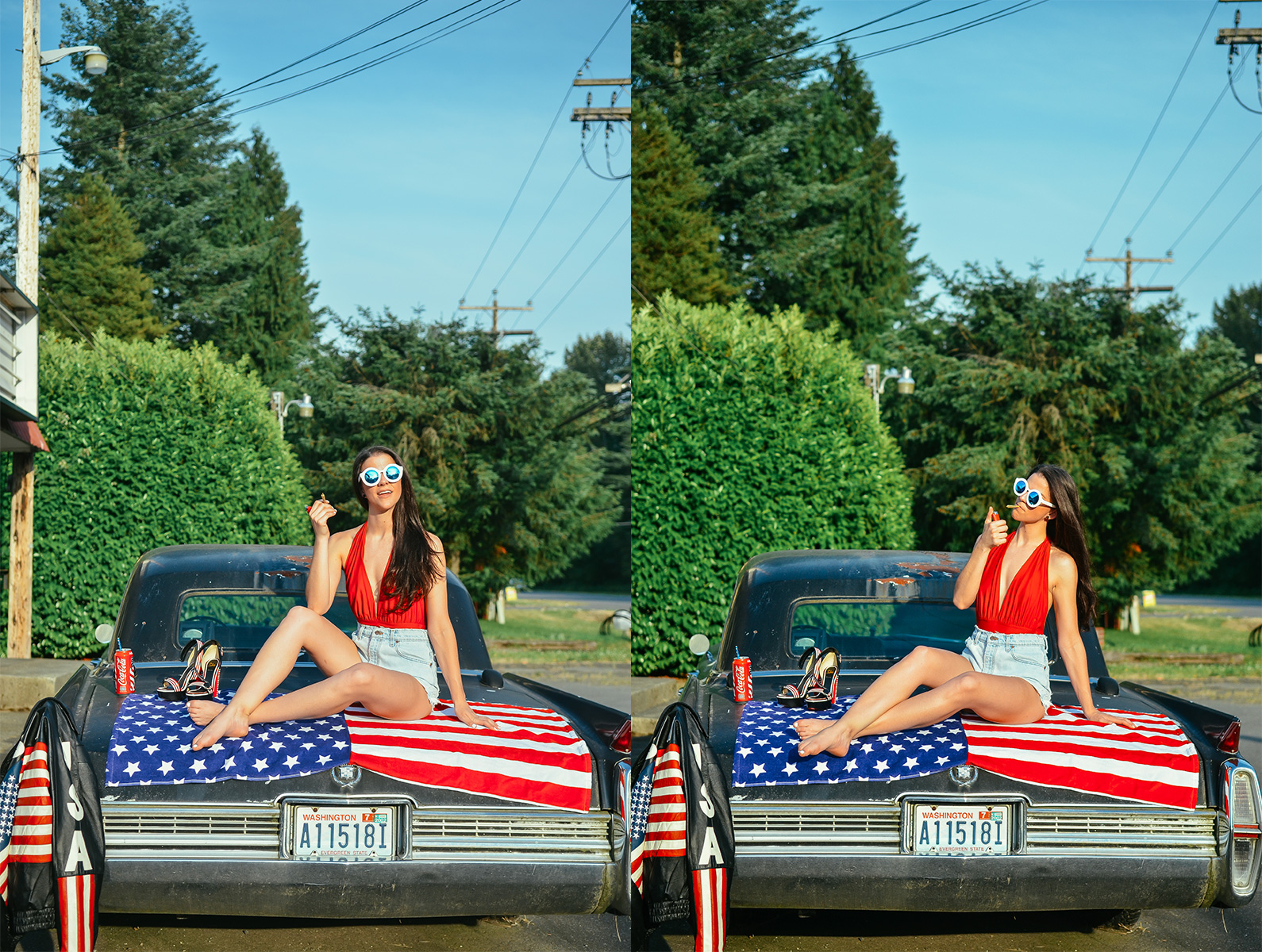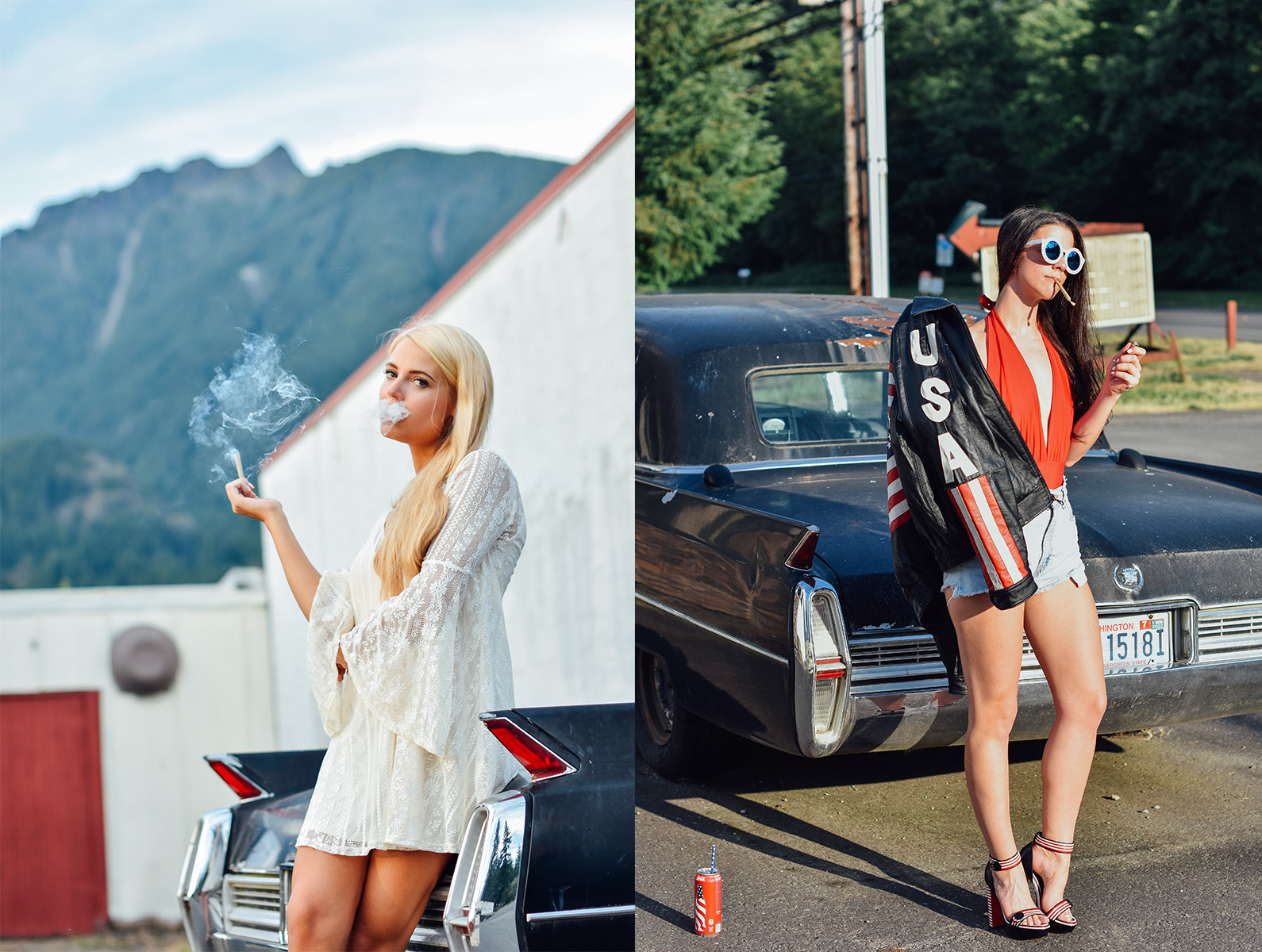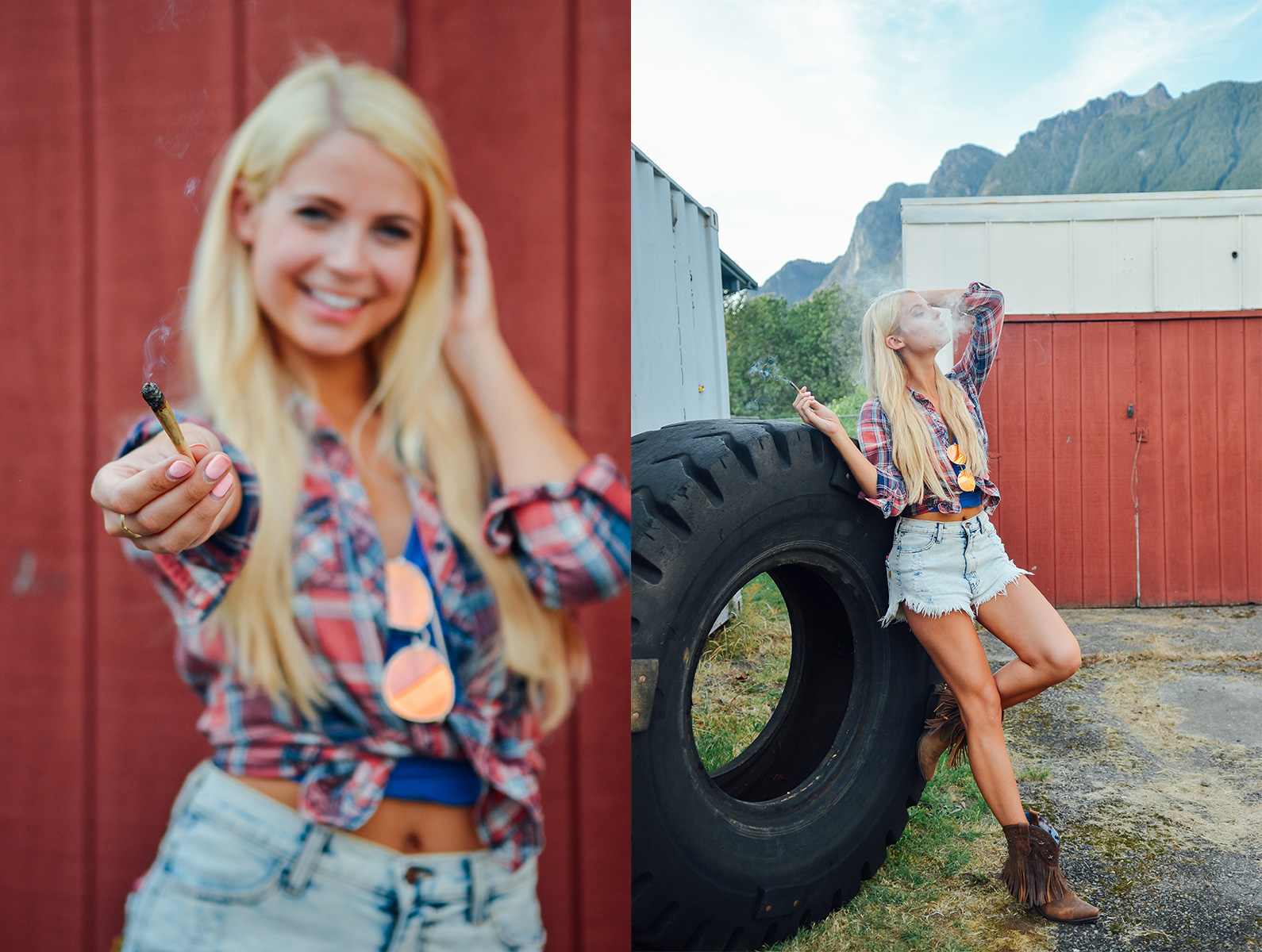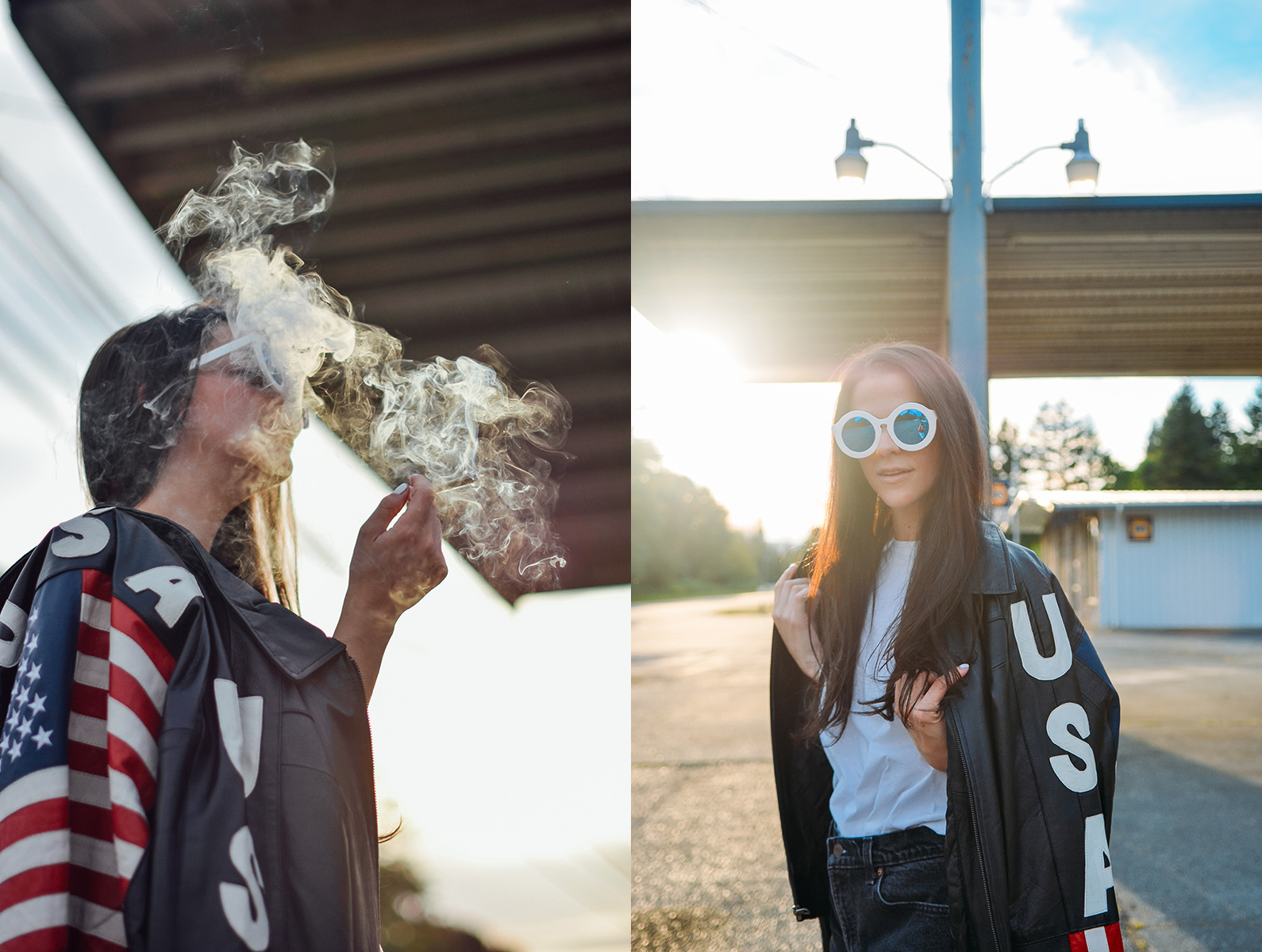 American woman, I'm stoned now let me be
Don't bring schwag around my door. We don't need to fear the cops no more.
Oh Lenny, your song is one of my favorites for my favorite holiday — Independence Day.
We started our Fourth of July early with a very American Woman photoshoot. Andrea, Blakely and I envisioned patriotic vibes with a classic Americana feel. We set out, location unknown, and stumbled upon a content goldmine.
North Bend is one of my favorite photo locations. Rustic buildings are everywhere. Open fields embody the Pacific Northwest. Mount Si stands tall in whatever background you might have.
We drove down one of my favorite streets and found these old abandoned buildings. The rusty Cadillac and oversized tire topped it off. Photo vision found.
Andrea and I sparked up a pre-roll of Super Lemon Haze by Legends. While smoking fire, we felt like we were on it. Temperatures soared in the mid-90's so we kept cool and quenched our cotton mouth with Coca-Cola classics.
As the sun shifted, we found more ways to utilize our space. We shot the front of the car, the back of the car, the tire and the abandoned buildings. In fact, I think we ran out of outfits before spaces!
I've said it before and I'll say it again — freedom isn't granted to us by politicians. Freedom, liberty and the pursuit of pot lie within us, not legislation in D.C. This plant promotes healing, peace and prosperity. Sure I feel fortunate to live in a recreational state, but I want freedom for all Americans. I'm like a female 420-friendly Thomas Jefferson.
Thank you again to Blakely who absolutely crushed this set. Make sure you're following him on Instagram @blakelygillies. And of course, don't forget to follow my best friend the blonde bombshell @mfjane!
---
---
You might also like
---