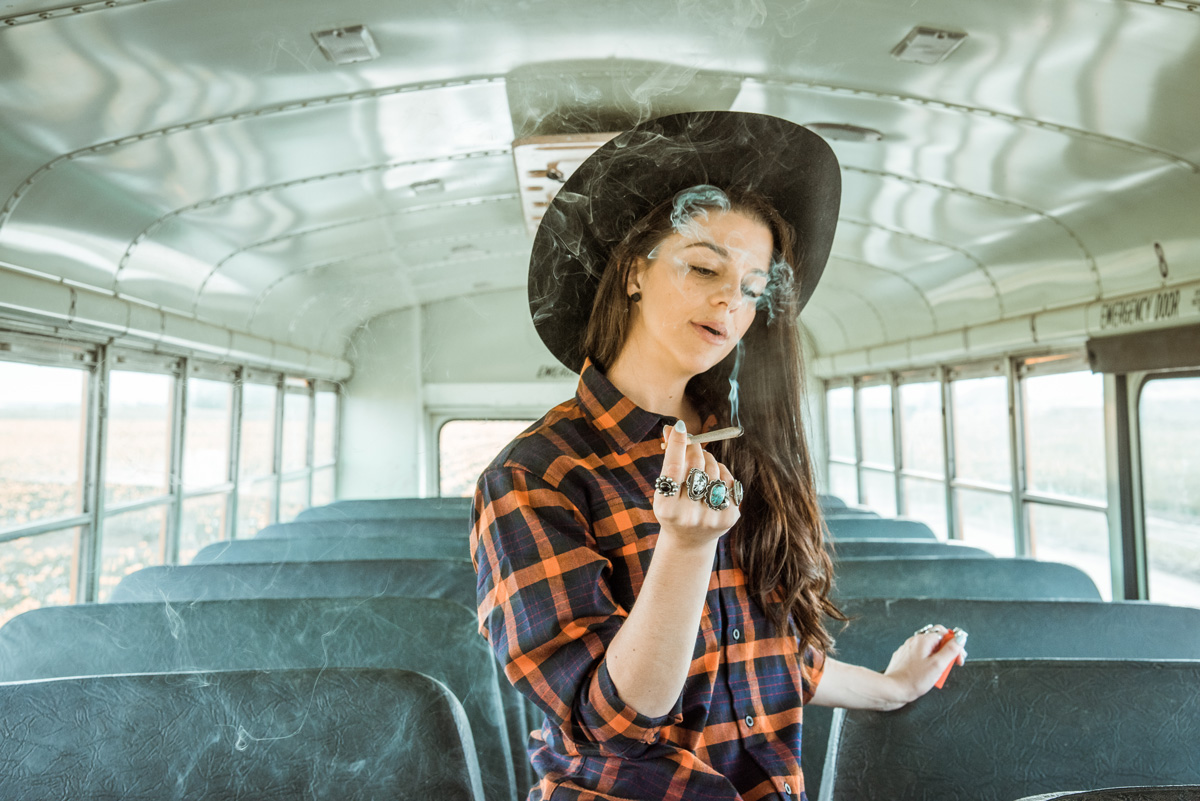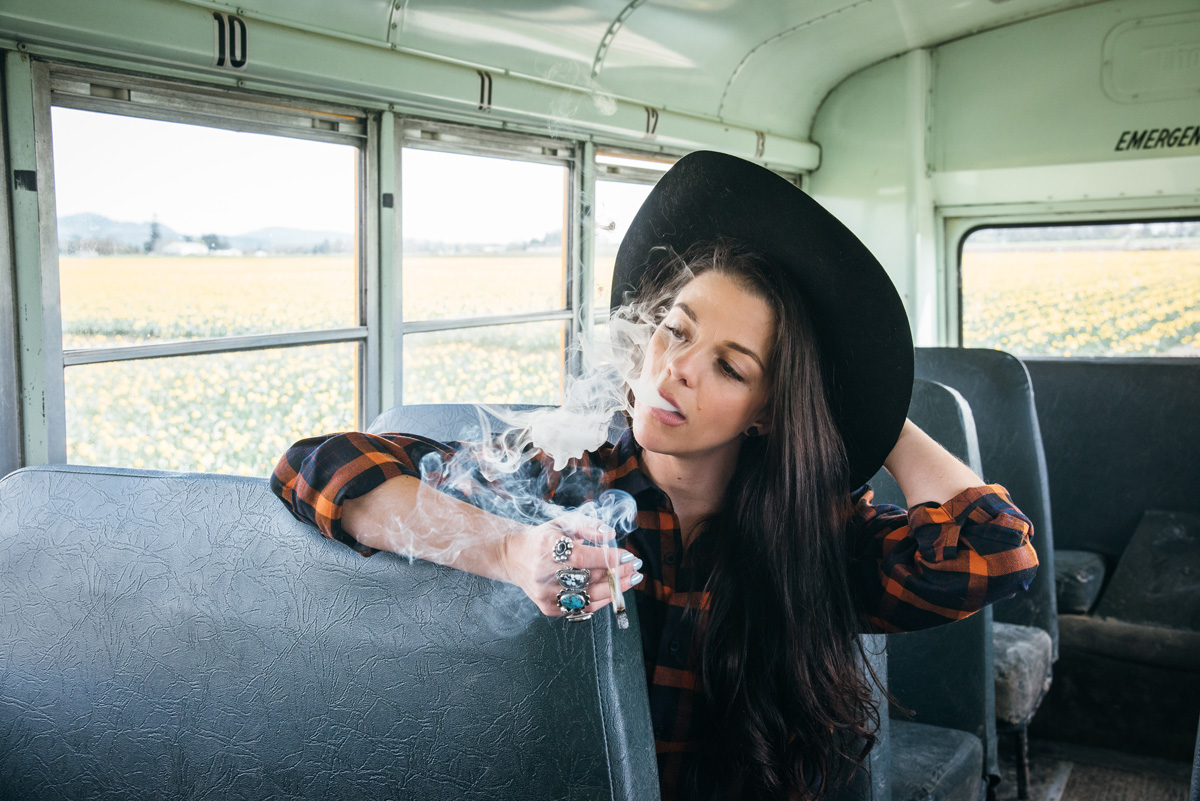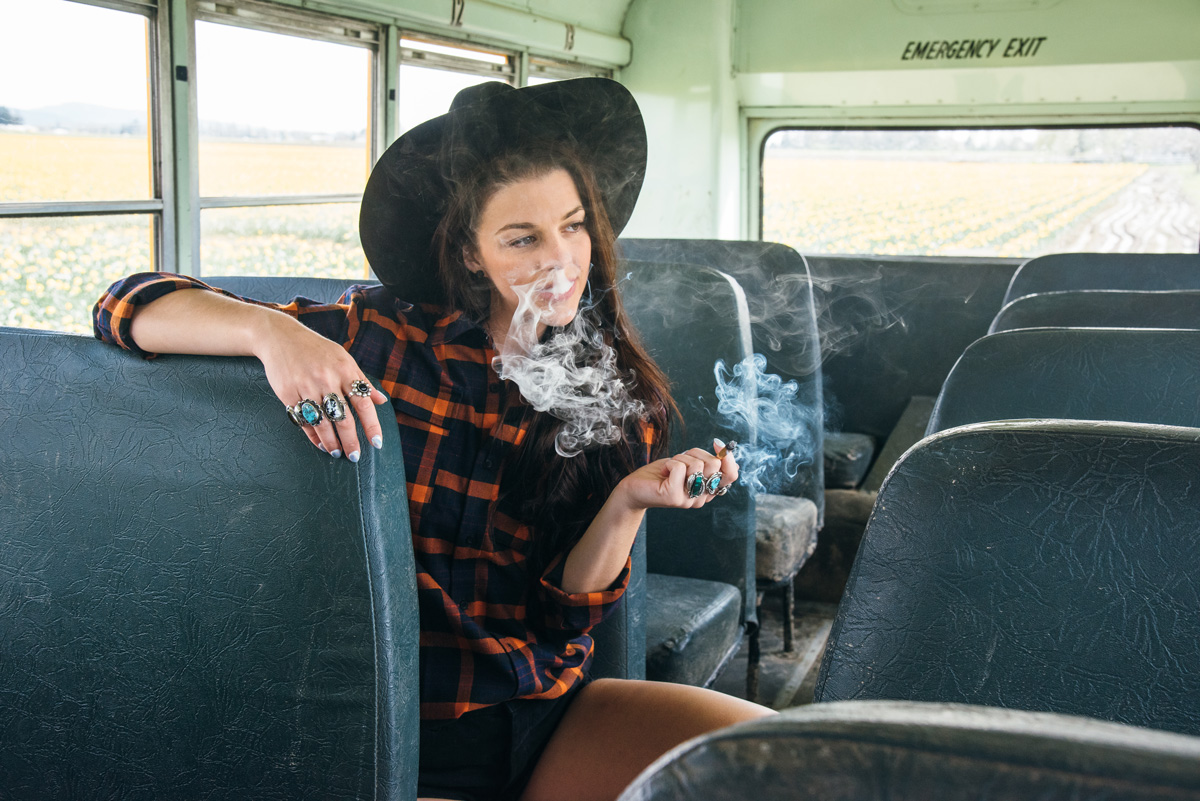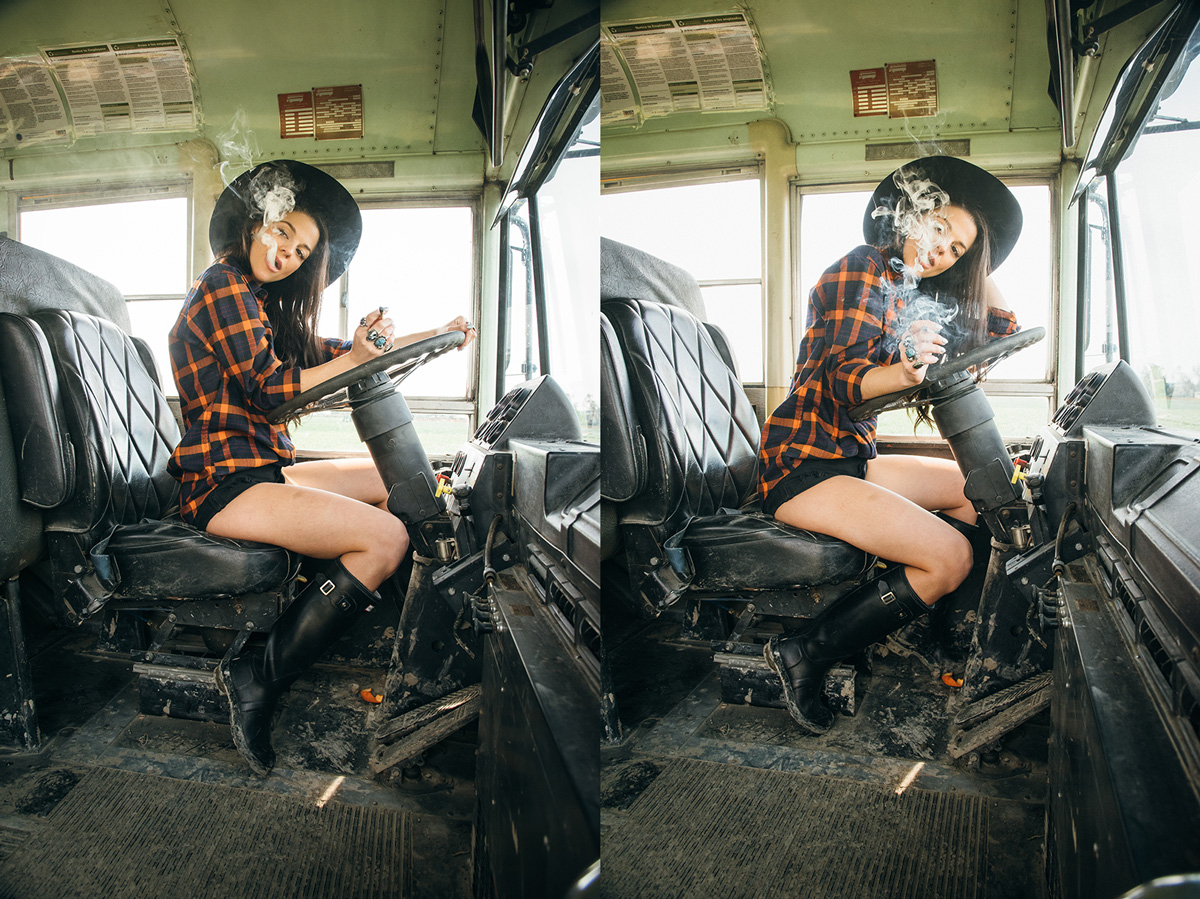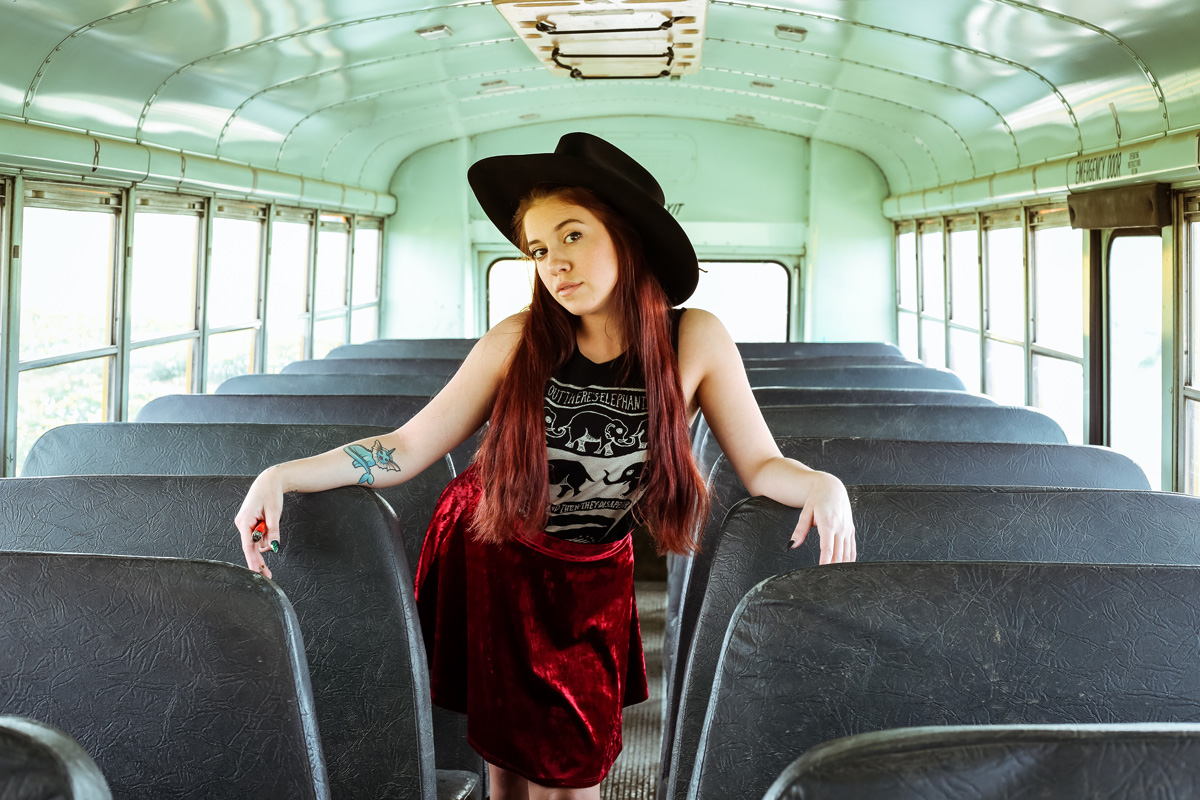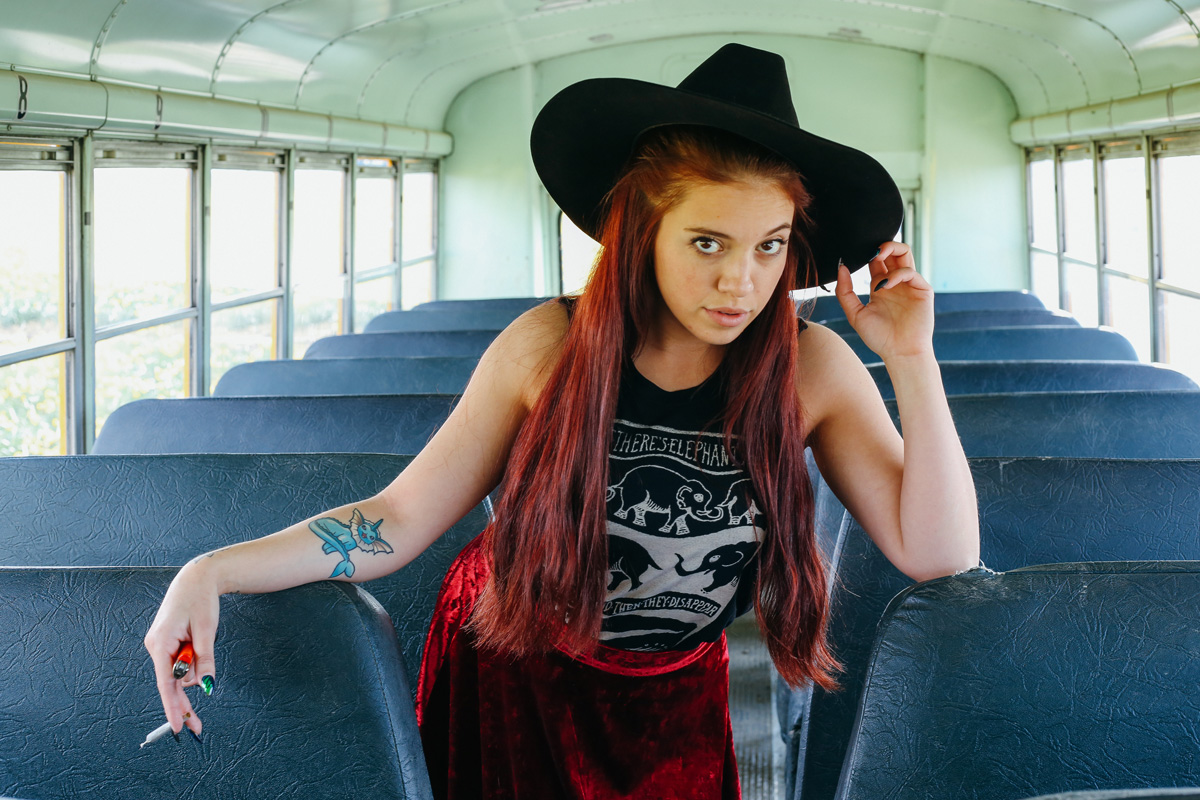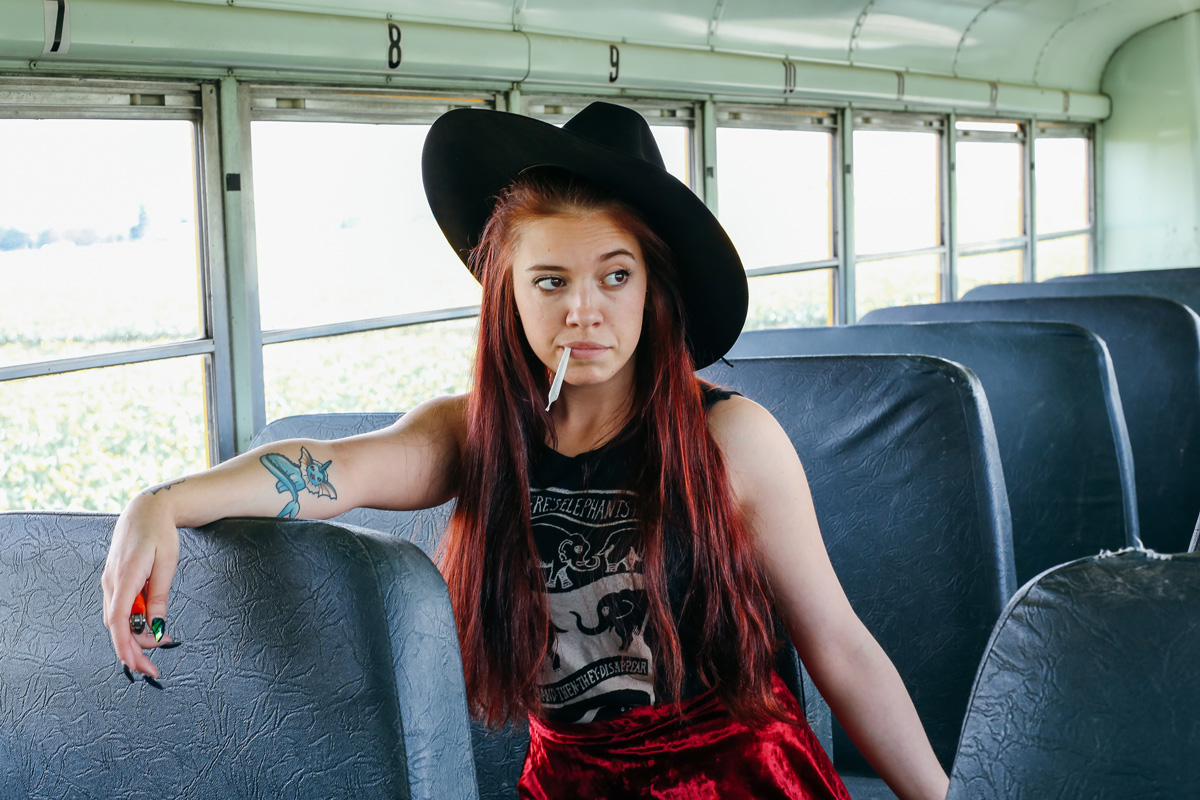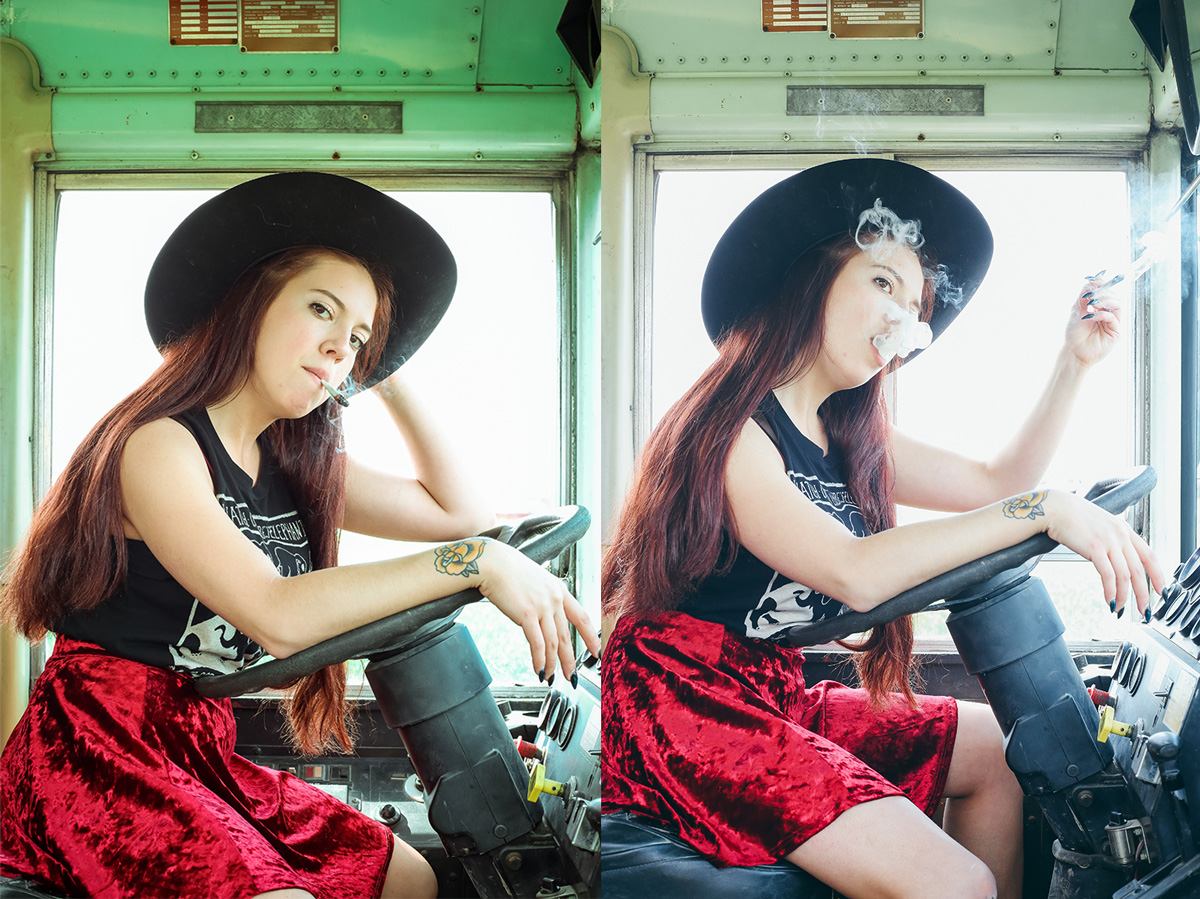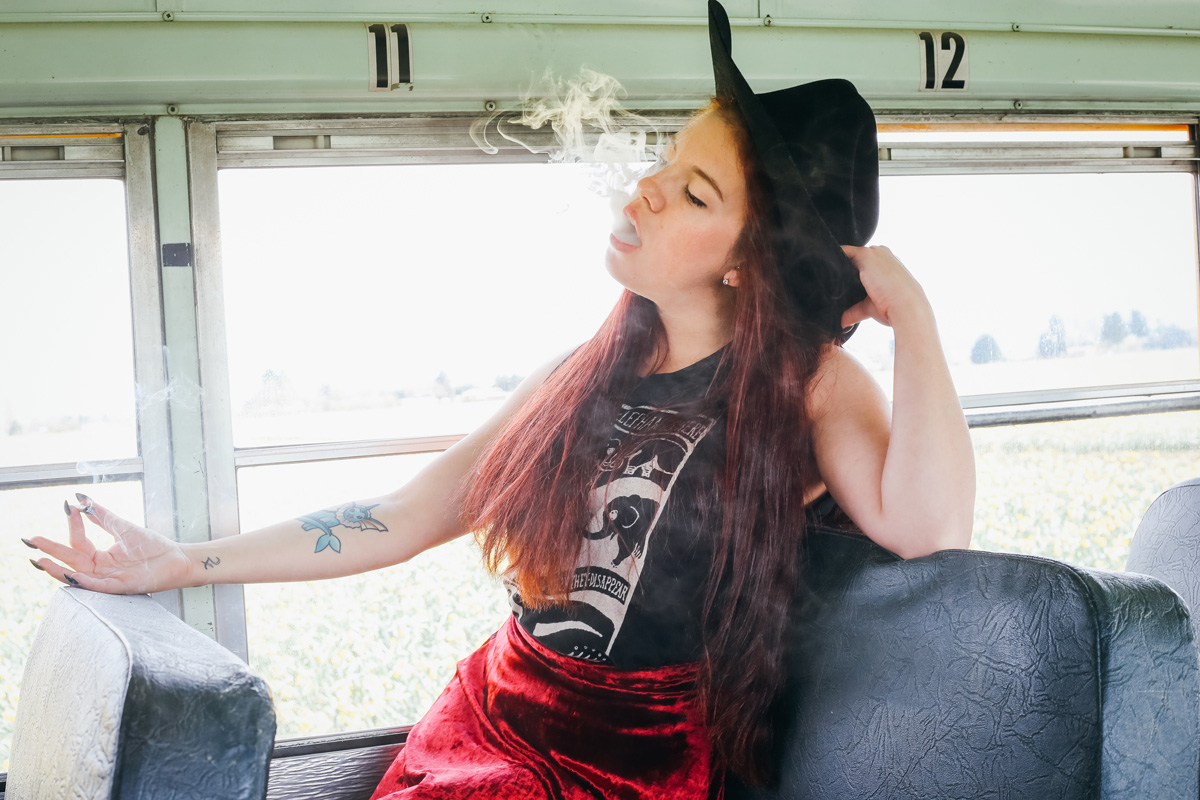 Why this weed bus ranks highest of them all
There's the Cannabus and the Weed Bus, but last weekend Danielle and I found ourselves on the 420 Express. Next stop? Stoned in Skagit Valley!
Due to an influx of photographers at the flower field, Danielle and I took a chance on this old bus. We casually walked down an old dirt road and nonchalantly boarded the soon-to-be weed bus. Eventually we realized no one cares, made a couple trips back to the car for styling and gear, then sparked up. All aboard the 420 Express.
Danielle and I photographed each other. She shoots with a Canon 5d mk iii and a 50mm lens. I shoot with a Nikon D810. We swapped cameras, so I tested my Canon skills. Danielle nailed it with my Nikon.
What I love most about adventures with other photographers is comparing composition. Danielle's portrait lens provided a much different effect than my 24mm-105mm. We each brought our own style. After all, how many ways can you photograph a weed bus? I guess it depends how many cameras are on board.
We exited the 420 Express to a field of flowers and laughed about the day's adventure. Sometimes the most unexpected locations provide the best shots. If only every bus ride could be this exciting.
---
---
You might also like
---