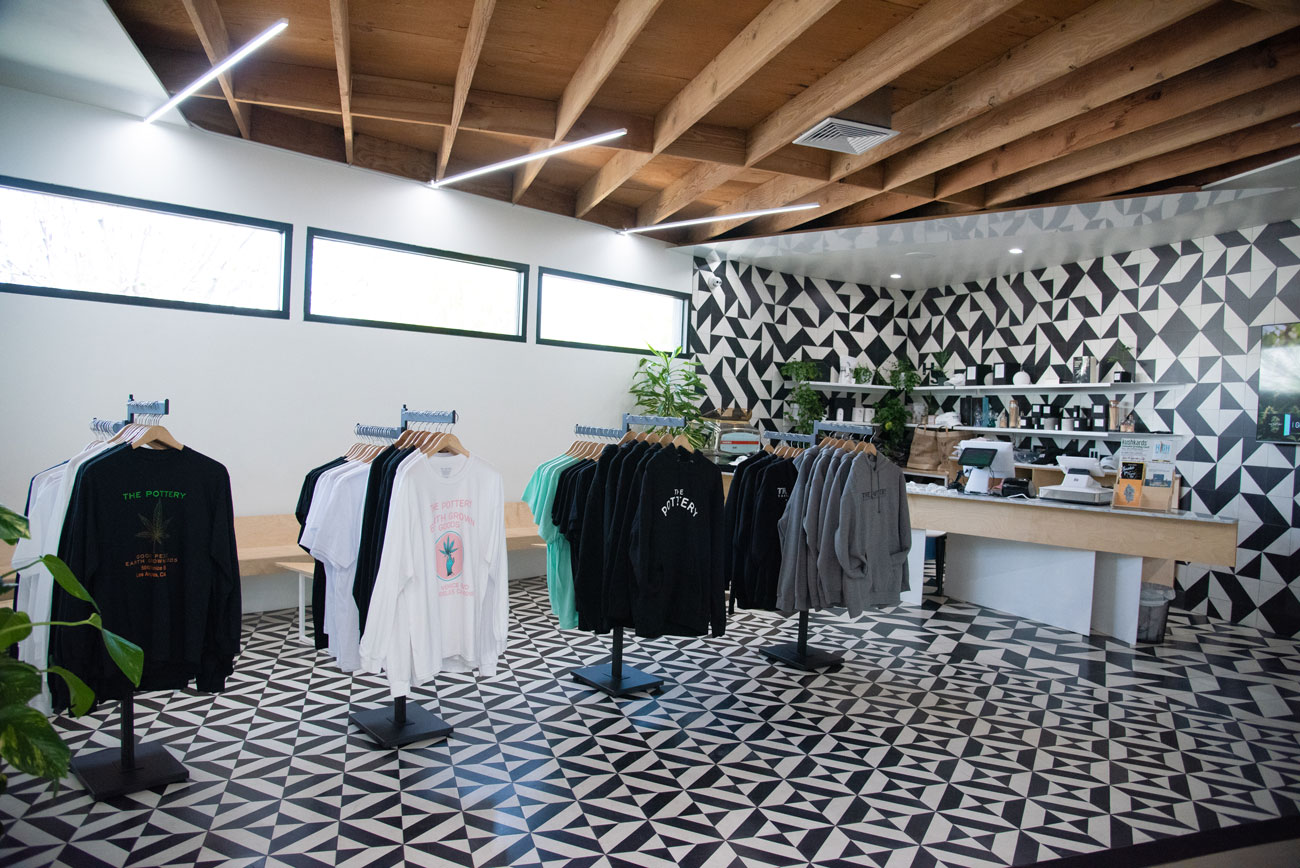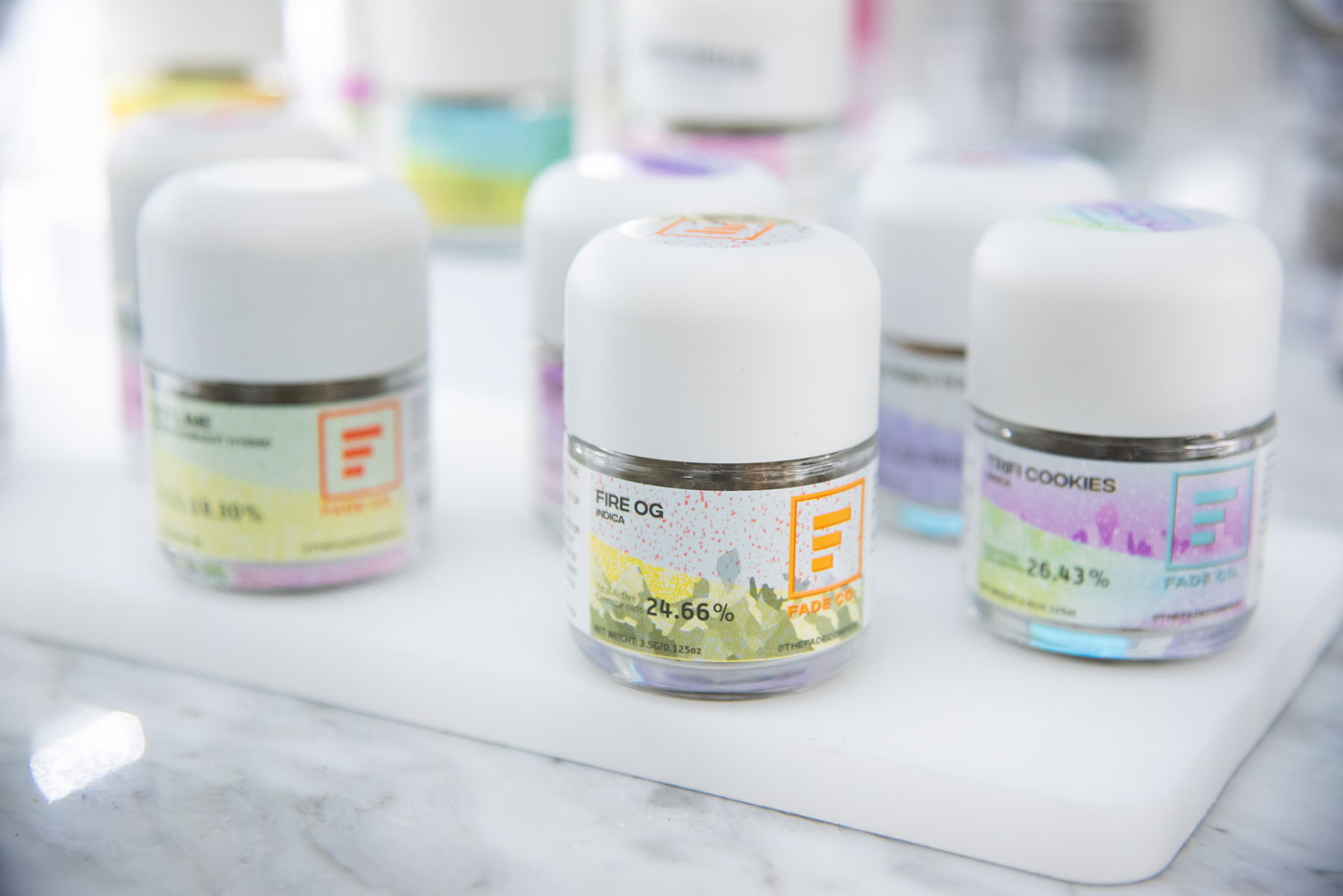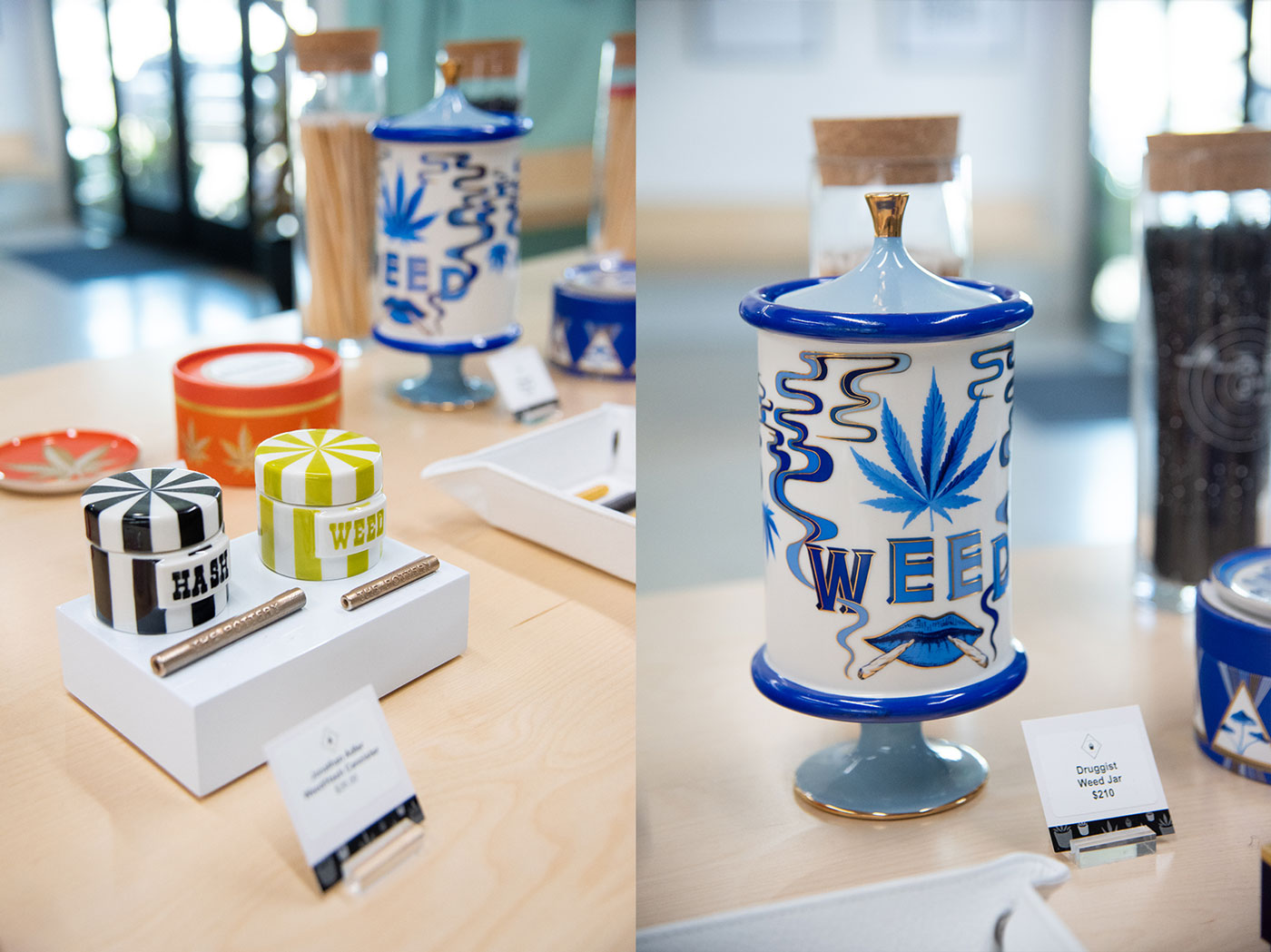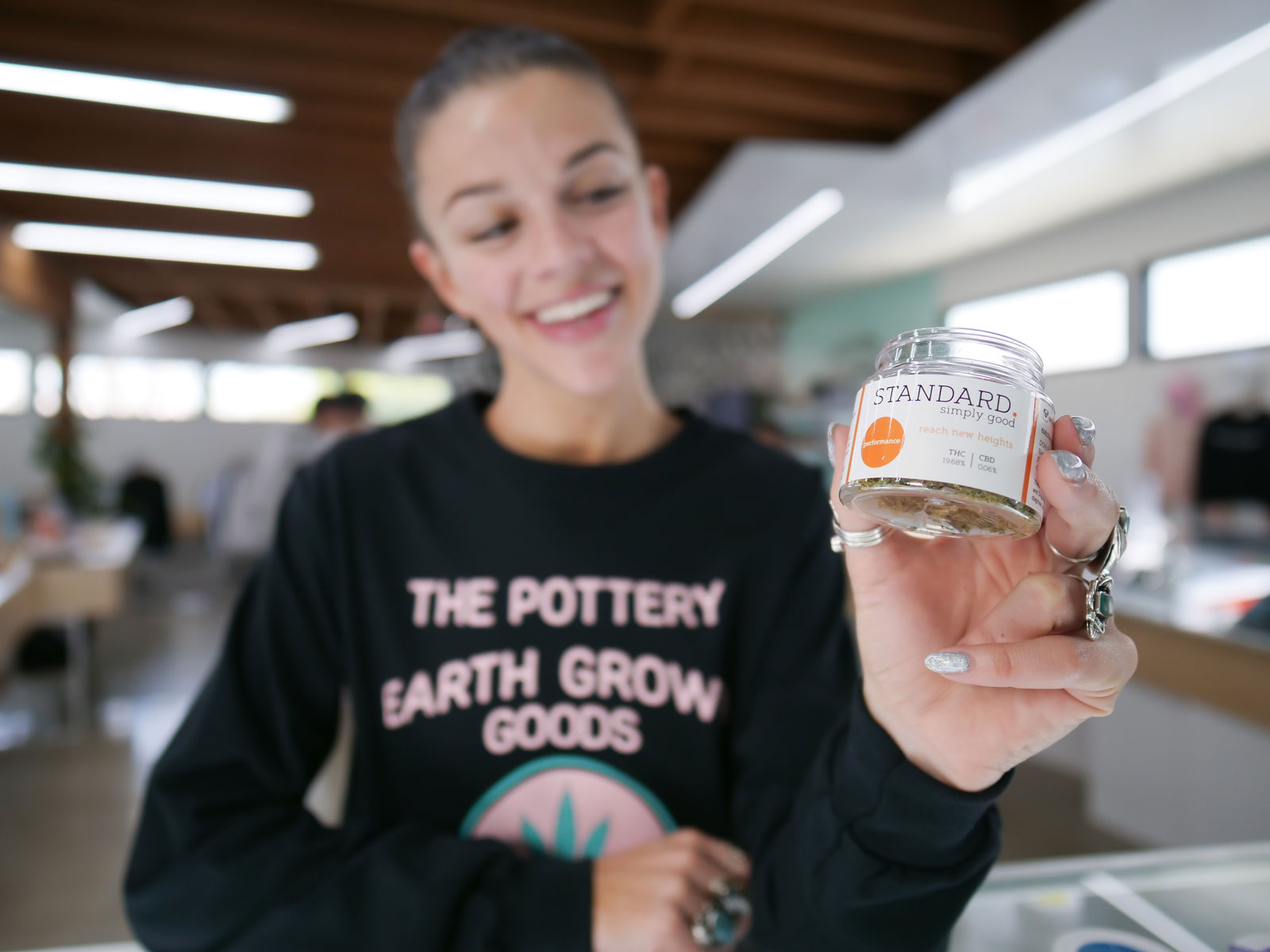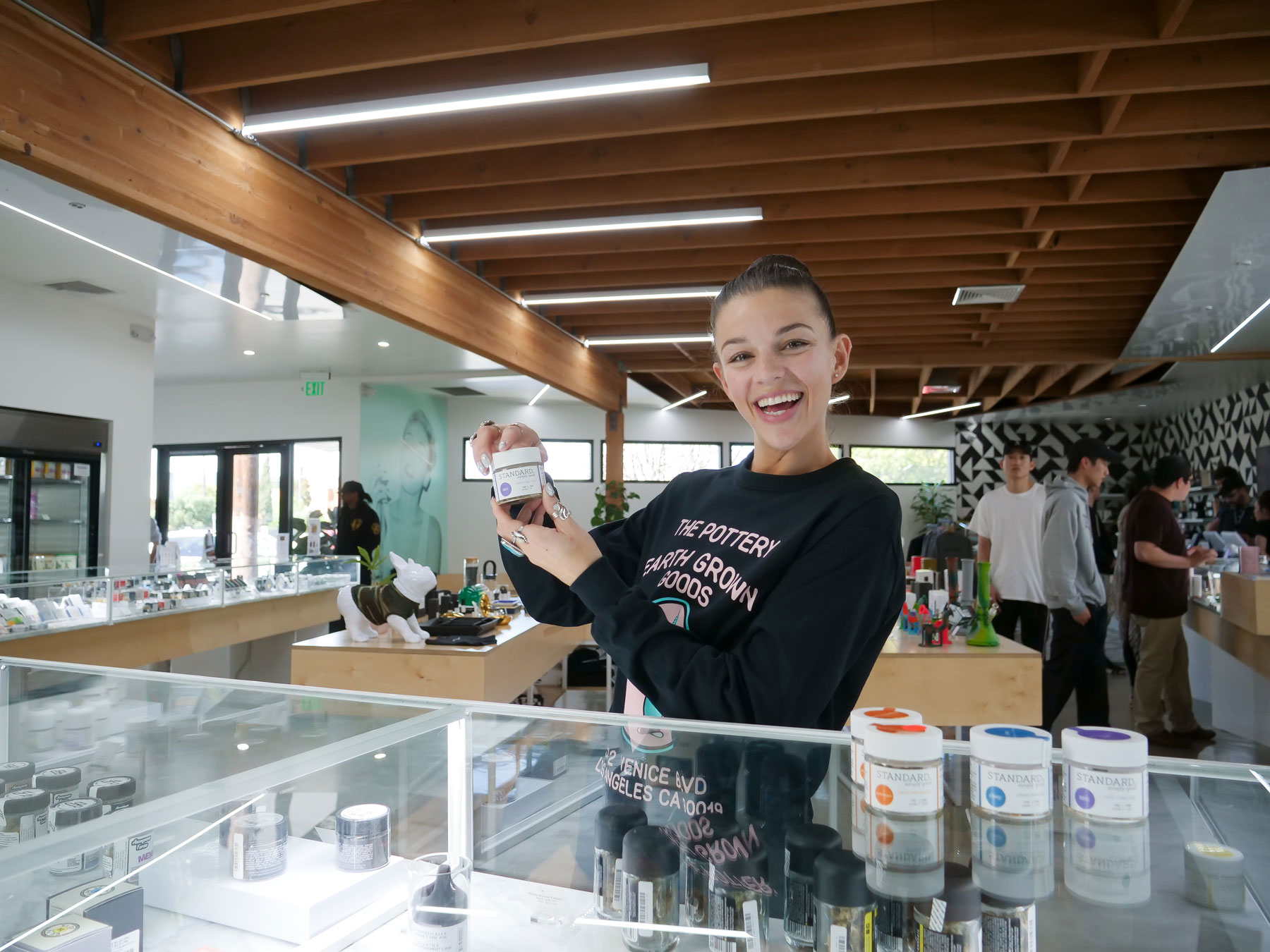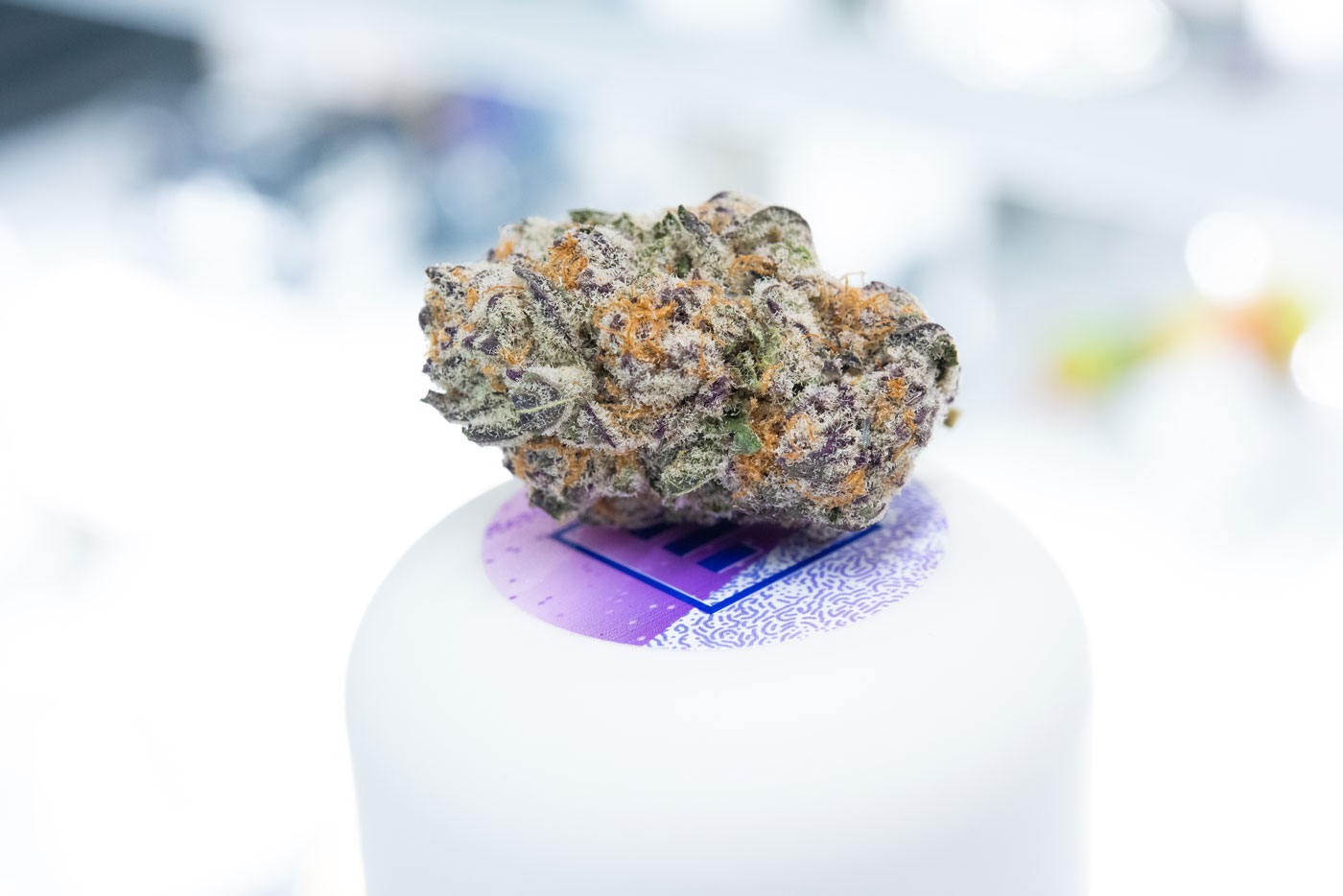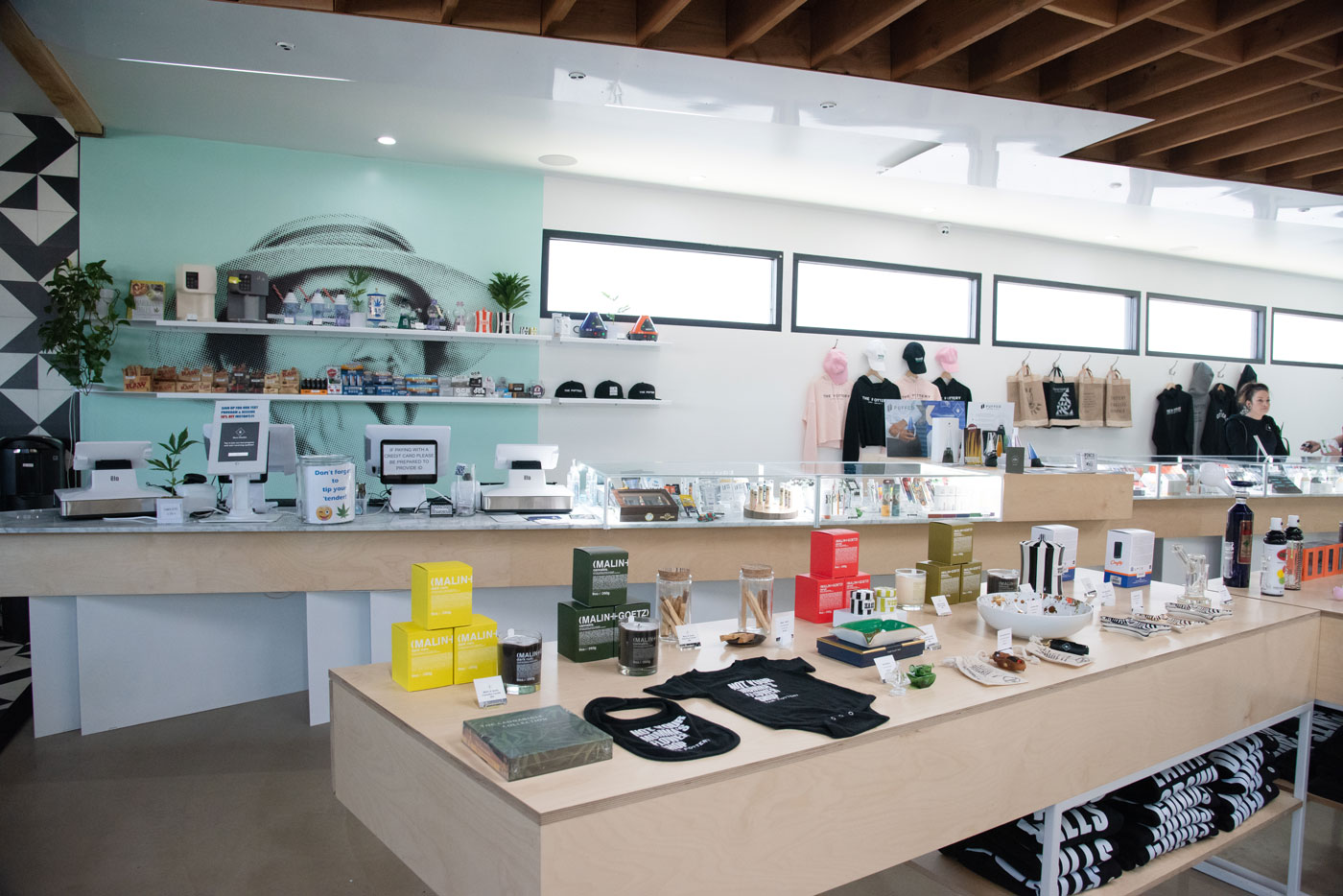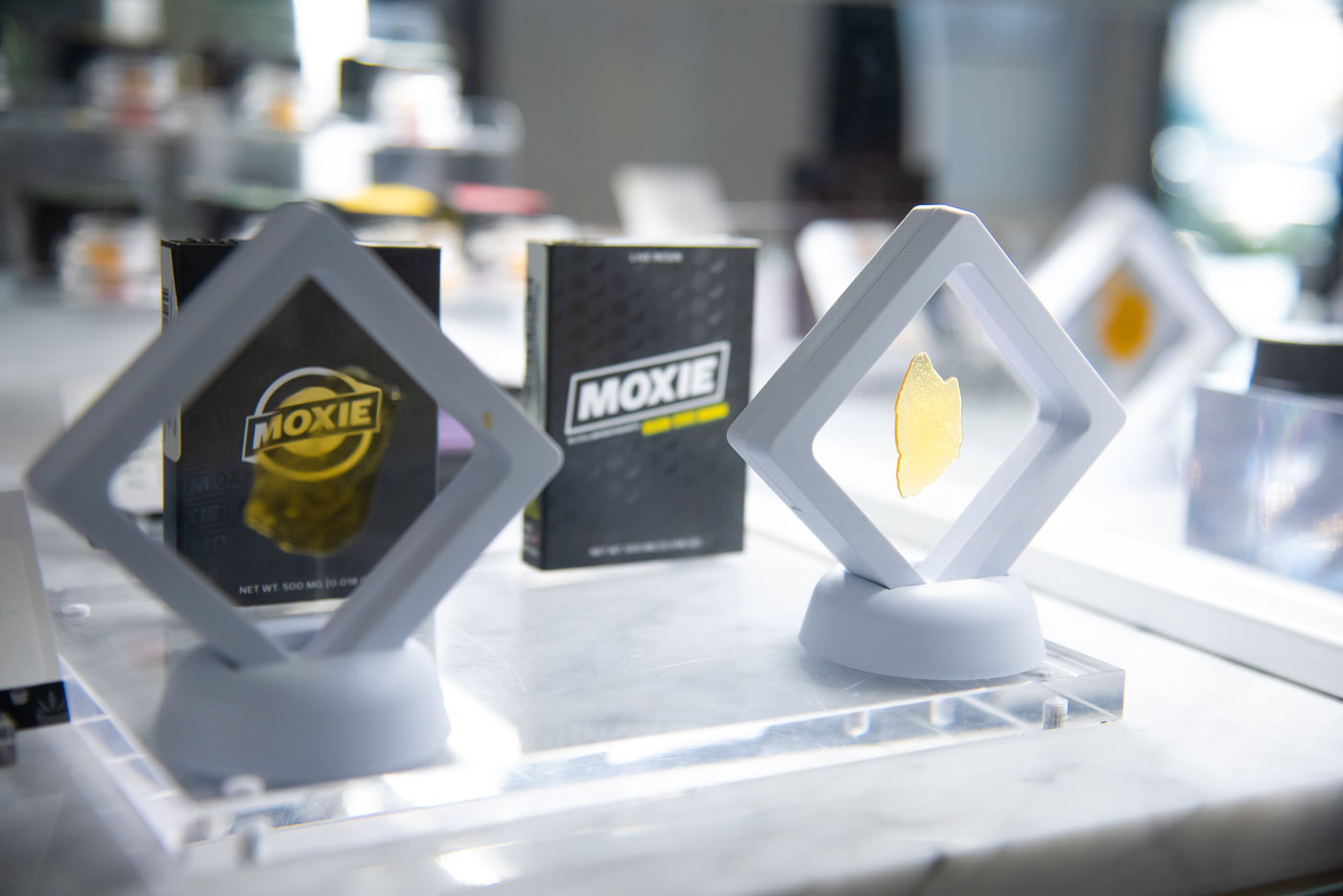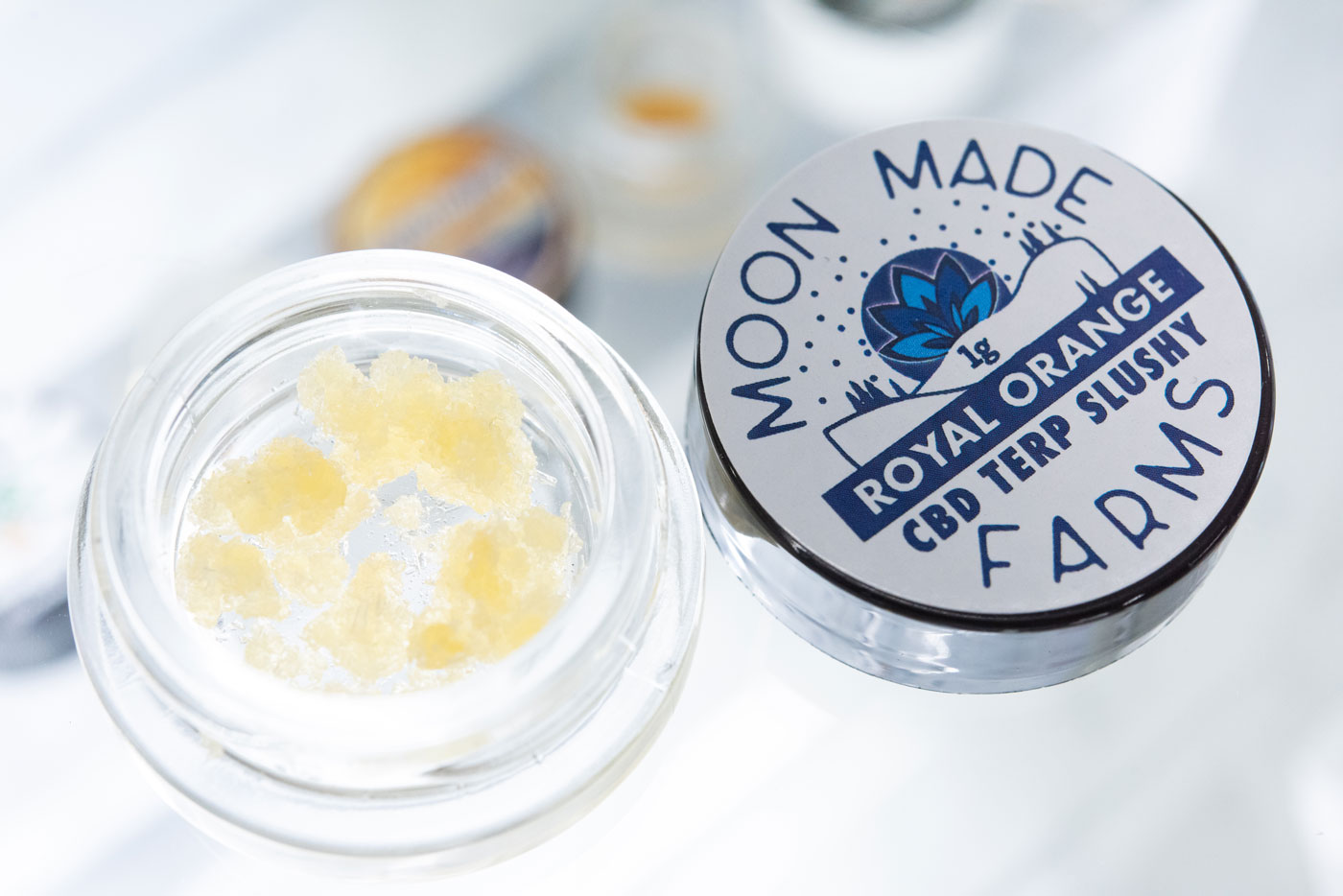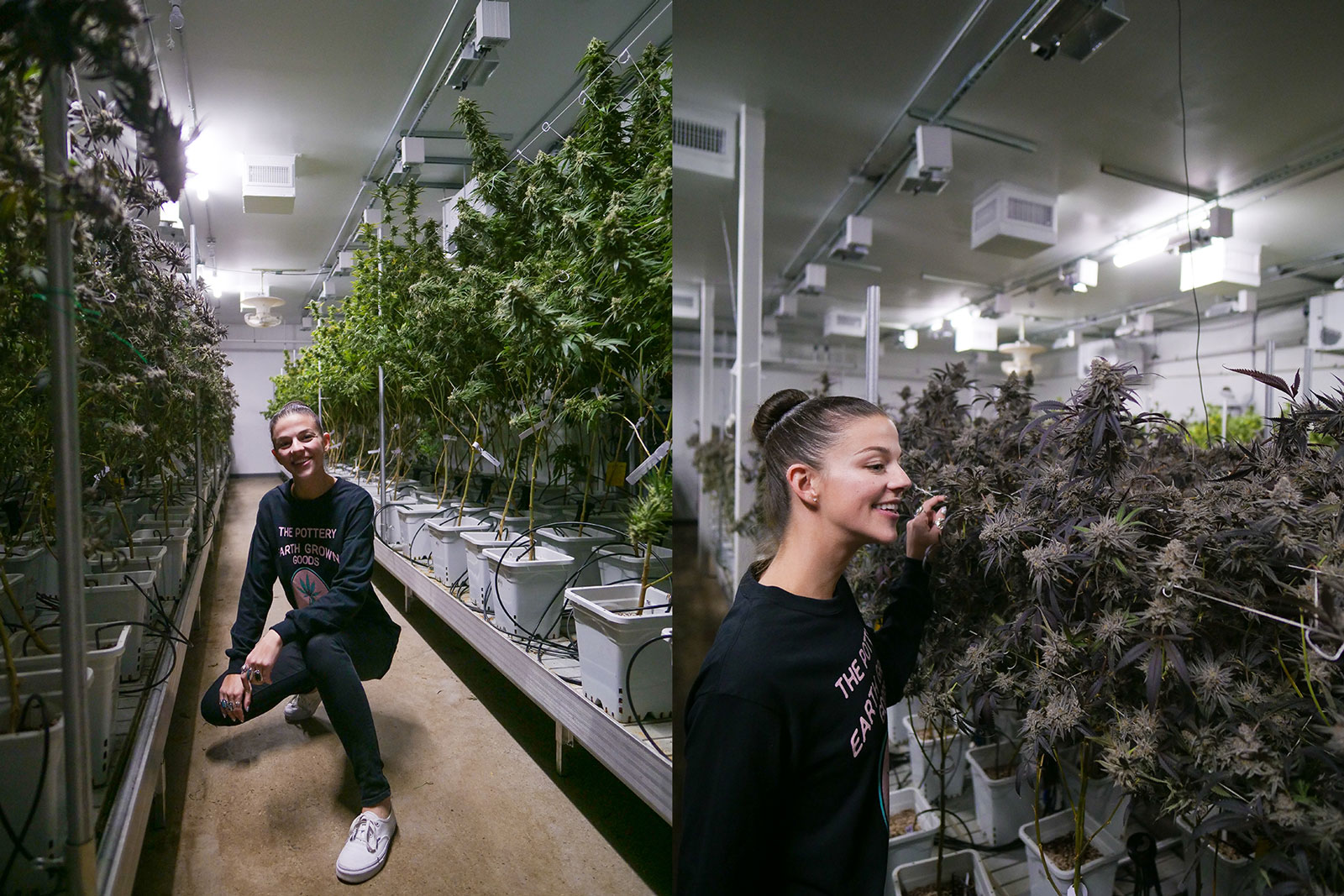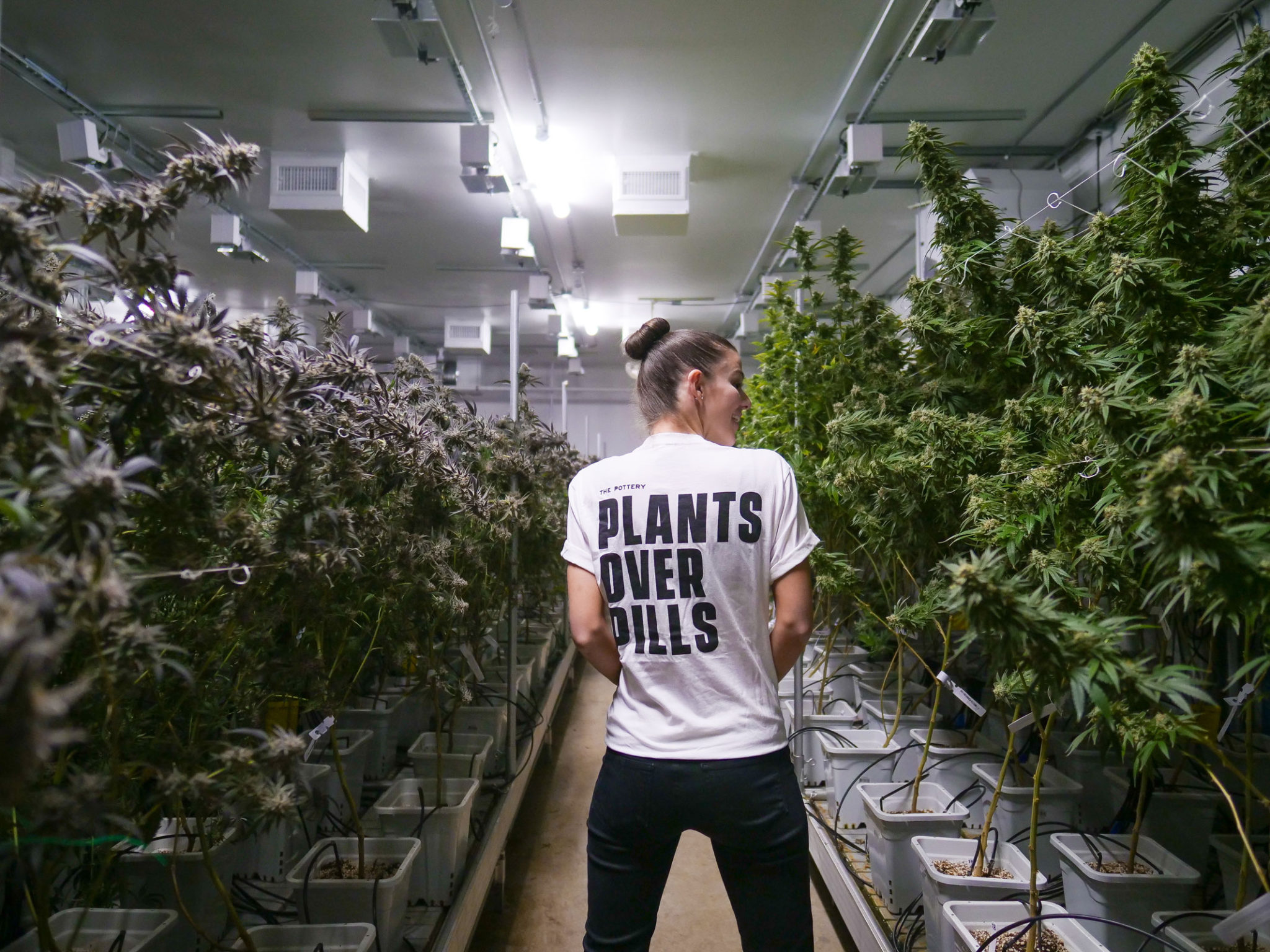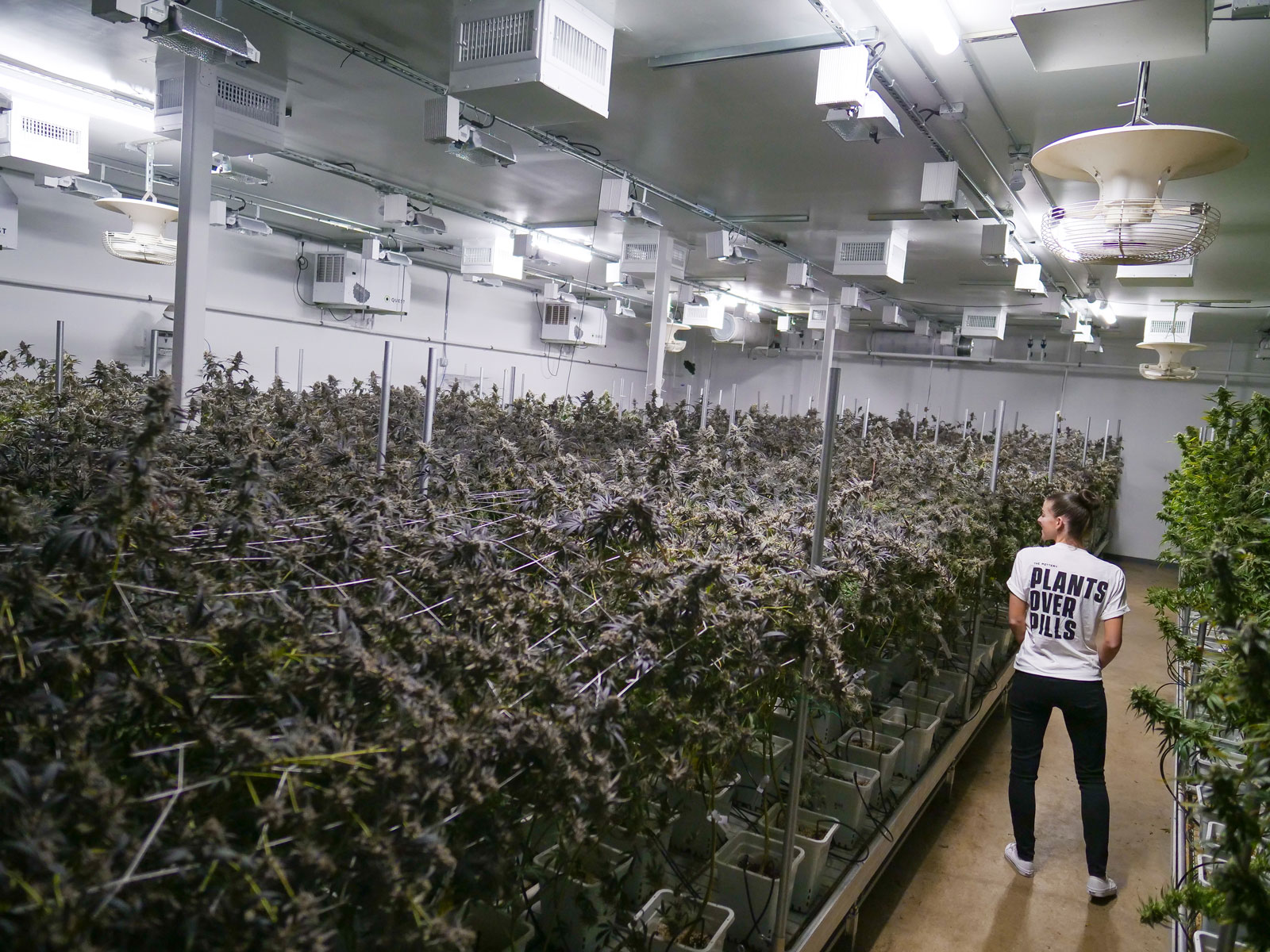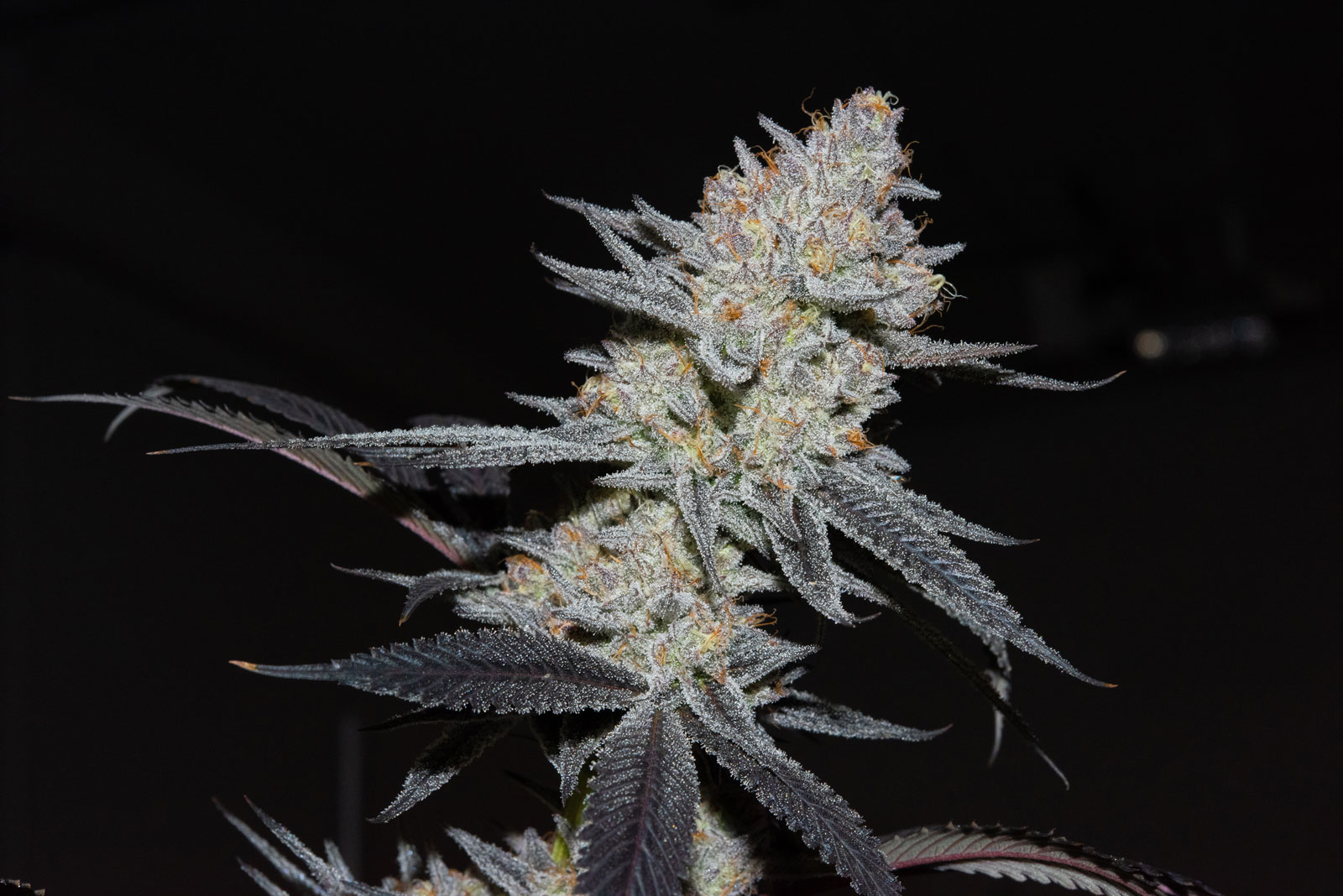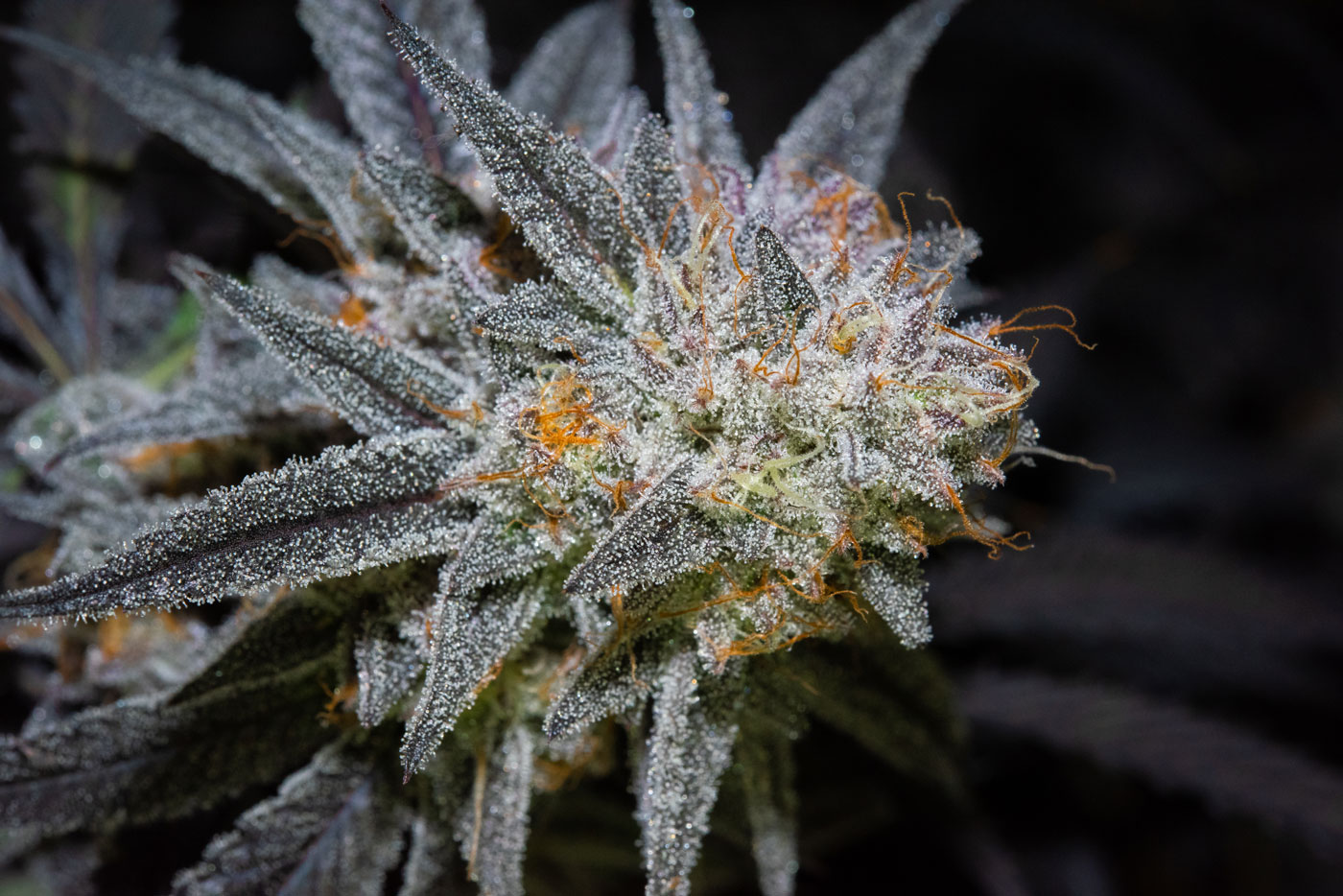 Paying A Visit to The Pottery
During my last trip to Los Angeles, I paid a visit to one of the prettiest shops I've seen — The Pottery. This posh pot shop looks more like a high-end home goods store. It's certainly not what people envision when they think of recreational weed. Alas, I couldn't wait to see this place for myself.
When I walk in, the first thing I notice is the chic decor. Geometric wall designs, modern tables and marble displays make cannabis look so relatable. Jonathan Adler stash jars and Malin + Goetz candles are just a couple examples of The Pottery's luxurious accessories. Unfortunately for my wallet, I could see all of them on my bud cart!
Fancy home decor aside, what also stands out to me is The Pottery's wide selection of top California brands. Fade Co., Moxie, Leef Organics, Kiva and Cheeba Chews are just a few products to pack their shelves. I'm not sure which strain we smoked, but it had an uplifting citrus flavor. Unlike other fancy stores, The Pottery supports companies actually who produce quality products, not just fancy packaging.
After poking around the retail side, we wander to the grow. I took photos of their beautiful White Buffalo buds while supporting the message, #PlantsOverPills. I love this message and think it's one almost everyone in the cannabis community (and out of it) can relate to.
I'm excited to be back in Los Angeles for 4/20 weekend. To help kick off festivities, I plan to stop by The Pottery for all my high holiday essentials. Still need to stock up? Set your alarm, because The Pottery will provide major discounts all day long, plus a gift bag for the first 420 customers. Did I mention it's got a $200 retail value??
The Pottery is open from 8 AM to 10 PM and located on Venice Boulevard. Don't worry about parking, they offer free valet. And just in case you get those 4/20 munchies, Fatburger's The Fat Truck will be on scene from noon to 3PM. Now what are you getting for 4/20!?
---
---
You might also like
---