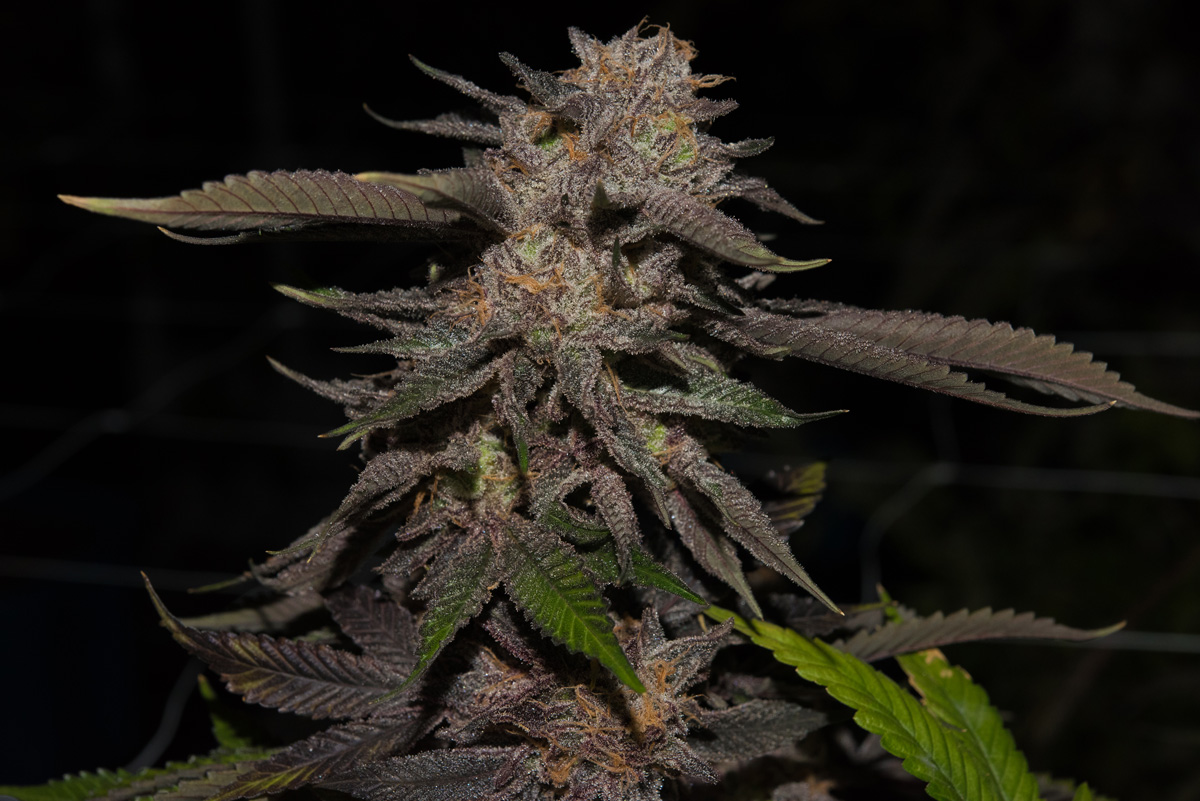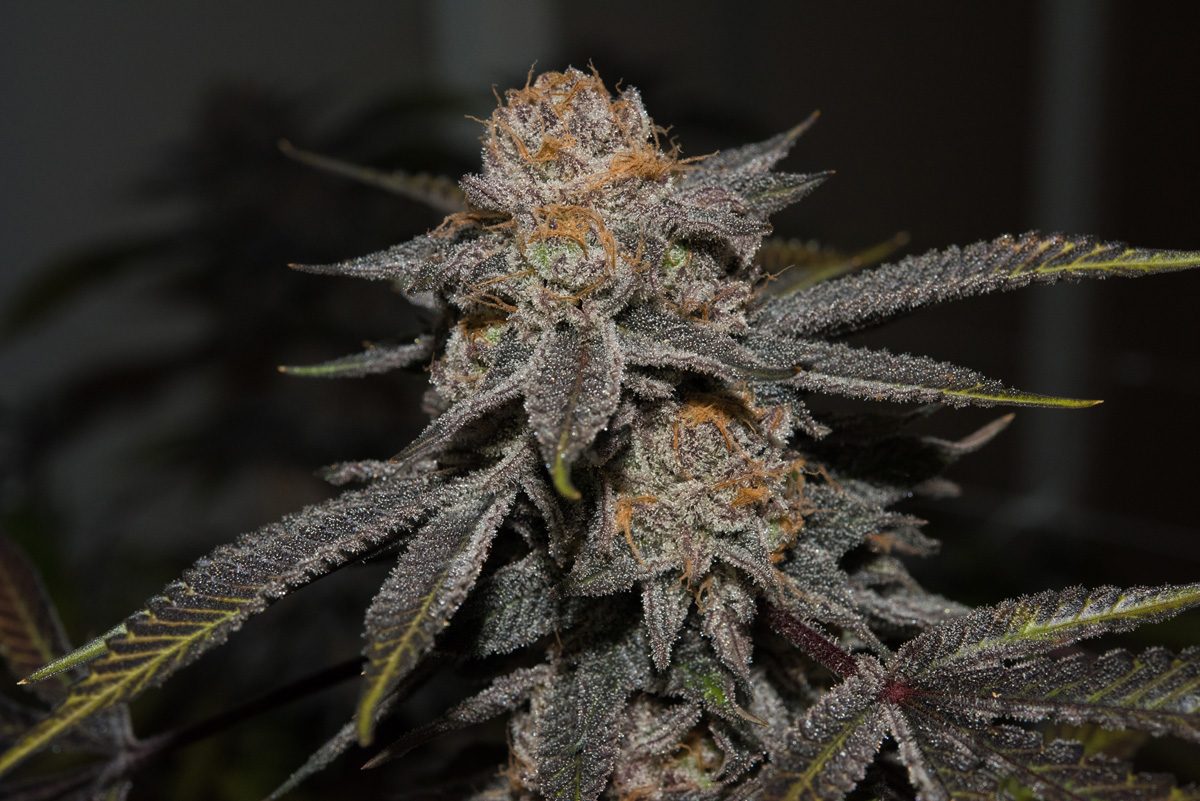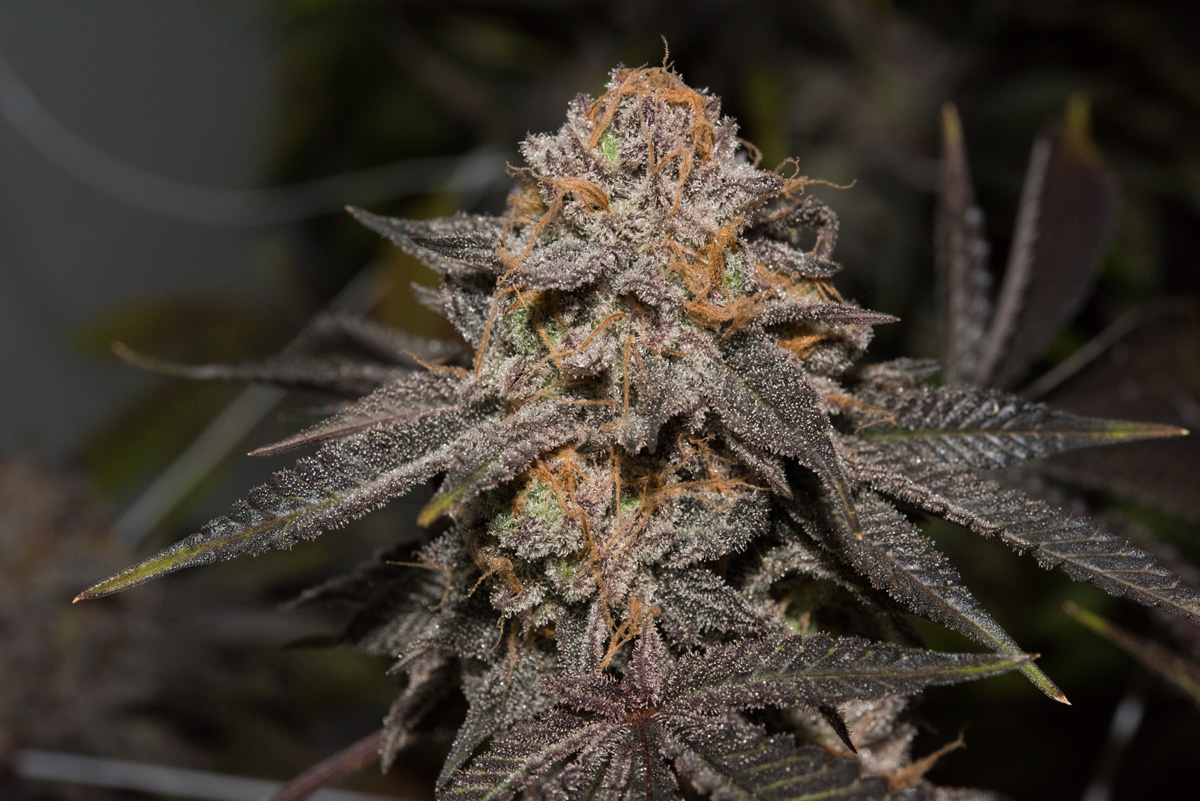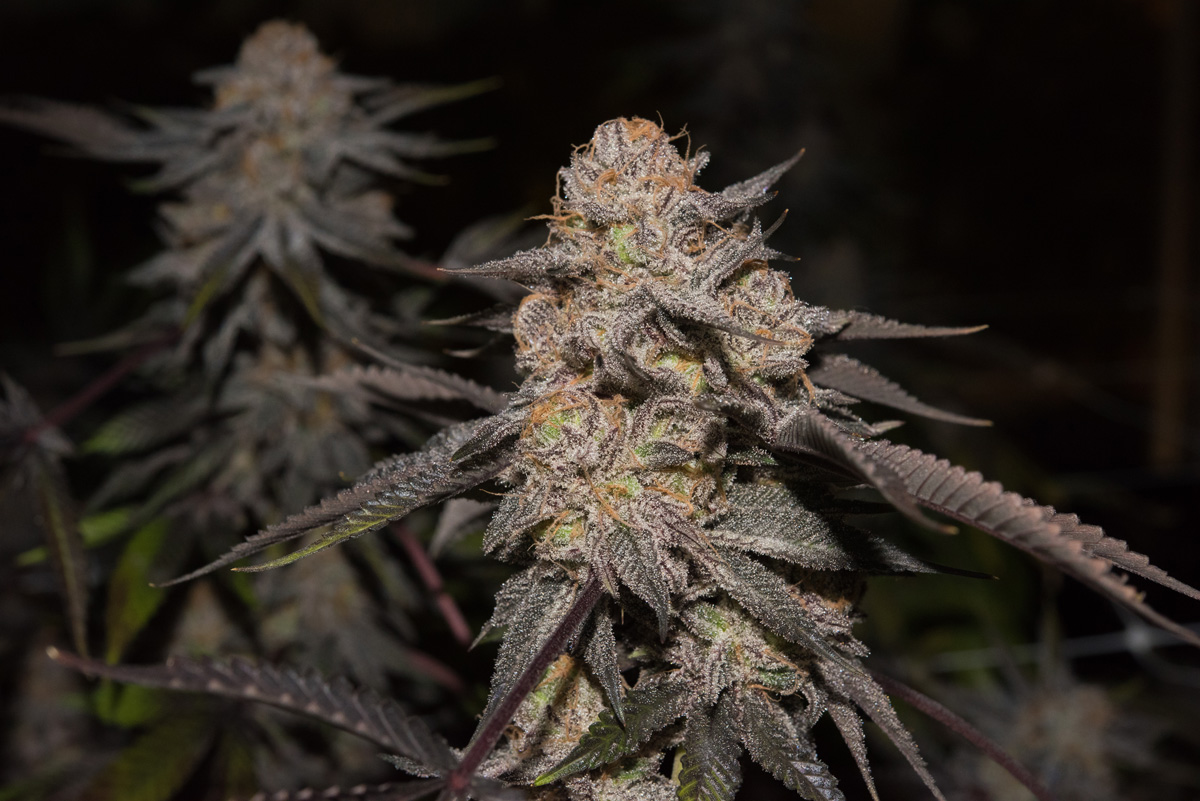 The Silvertip strain's Genetics are gold
What happens two top genetics collide? The result is Silvertip — a potent, pungent and flavorful flower. It's a favorite in my pipe.
This sativa-dominant hybrid gets her genetics from Super Silver Haze and Granddaddy Purple. With those kind of parents, you  know she hits hard.
Silvertip starts with a relaxing head high, then progresses to more euphoric effects. The high lasts a couple hours, but being sensitive to indicas (or at least that Graddaddy Purp), Silvertip left me couchlocked towards the end.
Silvertip's dense purple buds are reminiscent of its GDP genetics. In bloom, the flowers are covered in trichomes and crazy orange hairs. Upon a good cure, buds have a strong grape flavor and subtle citrus notes.
A standout Silvertip strain is Rogue River Botanicals. They are an indoor grow located in Eugene. Their strains can be found in select Oregon recreational shops.
Can anyone recommend a good Silvertip strain in Washington? I can't drive to Oregon every time I need to re-up!
---
---
You might also like
---