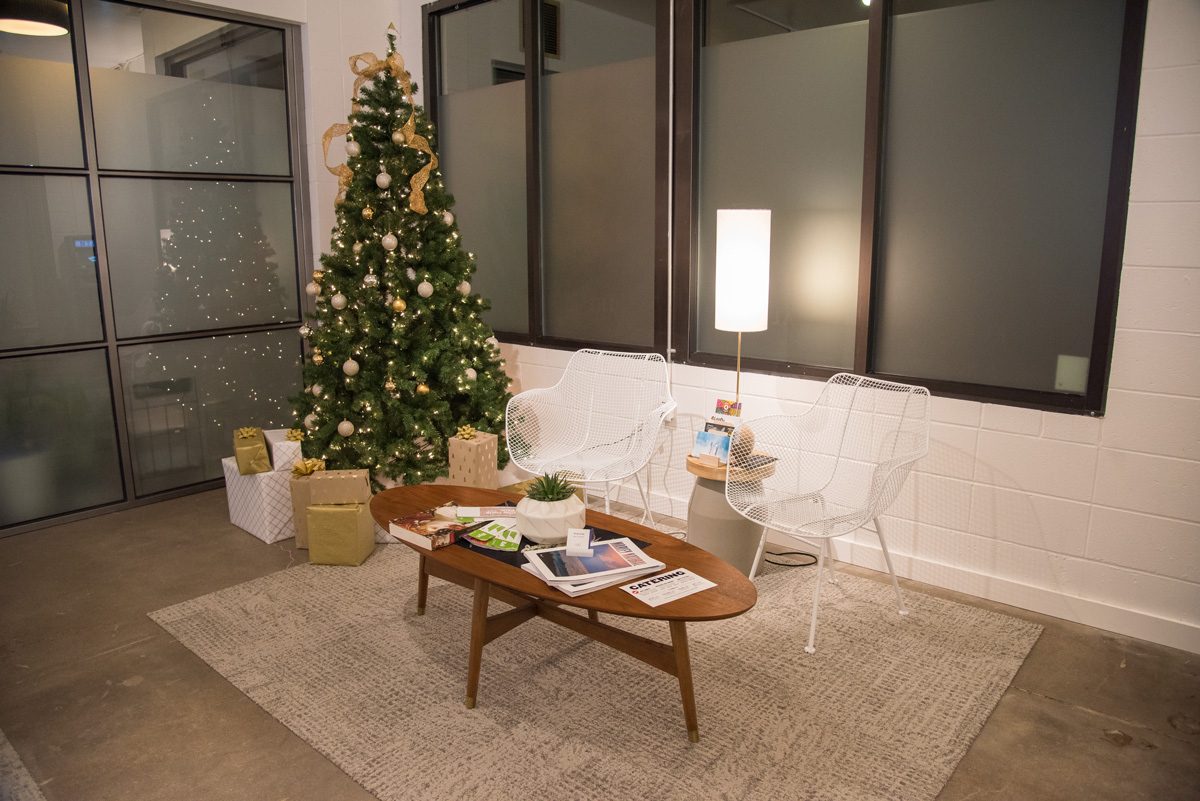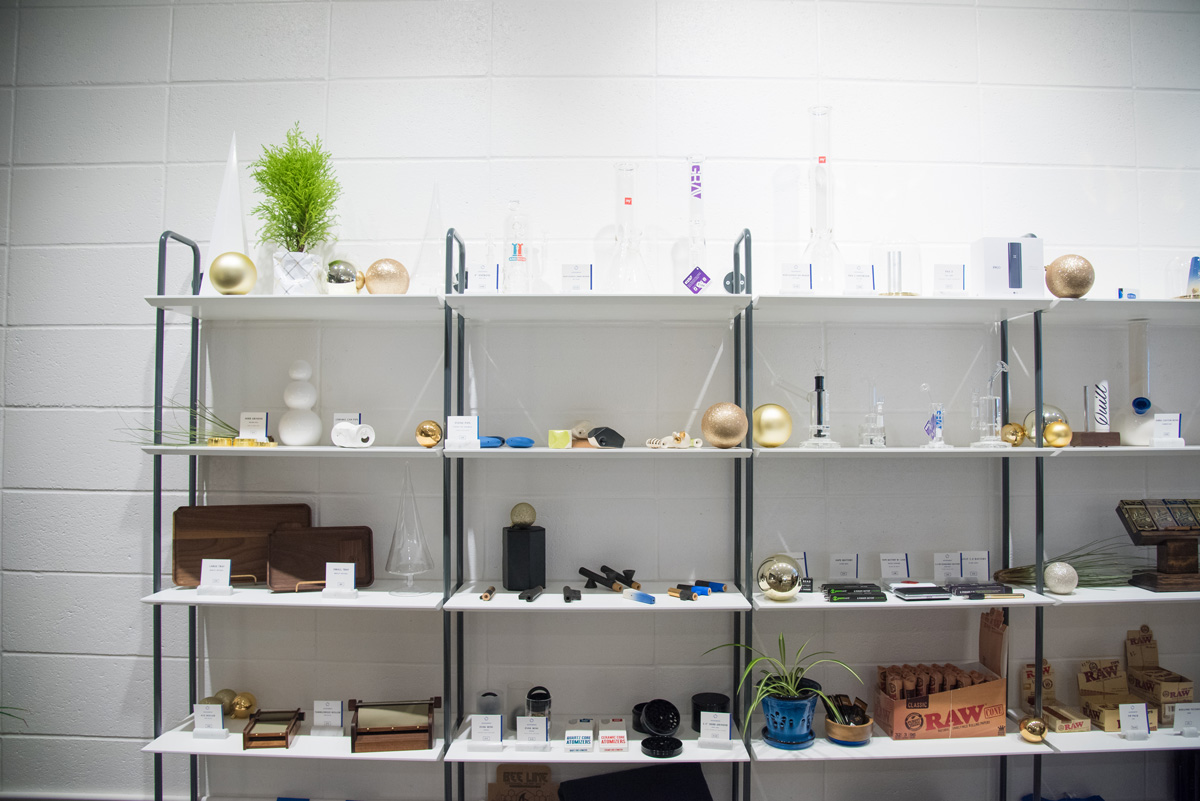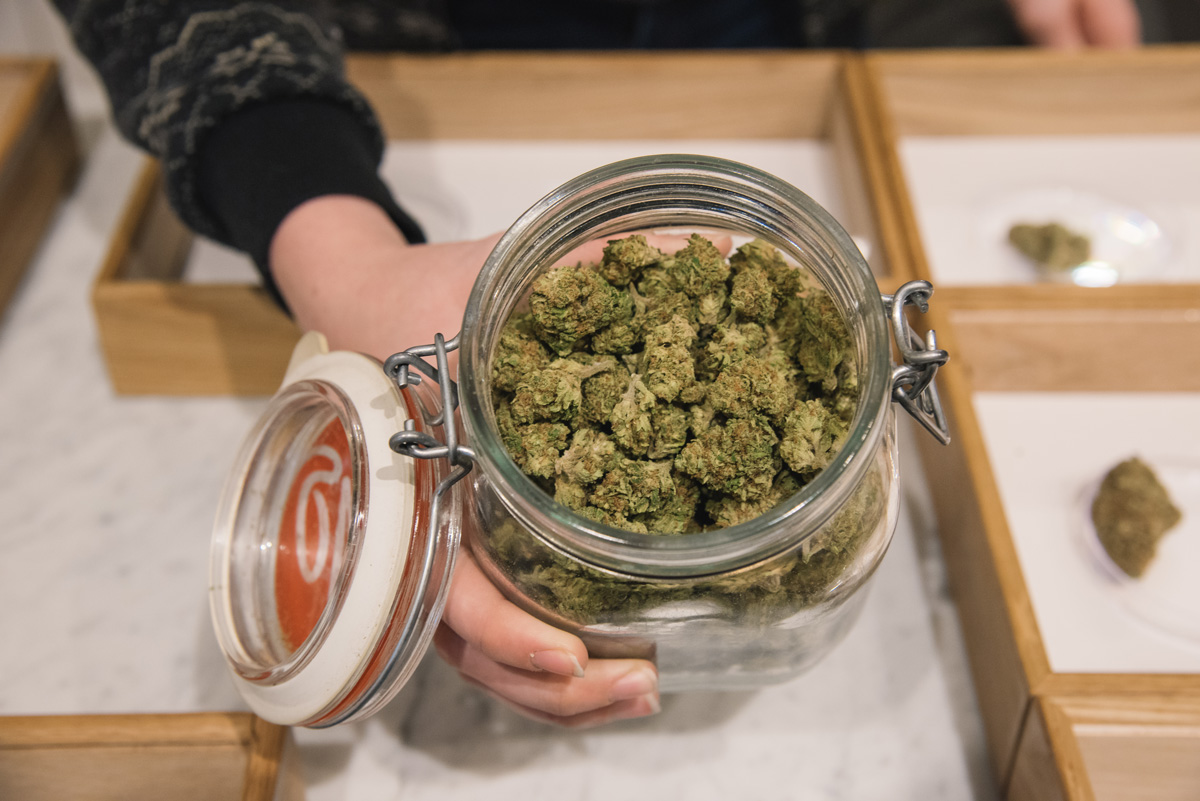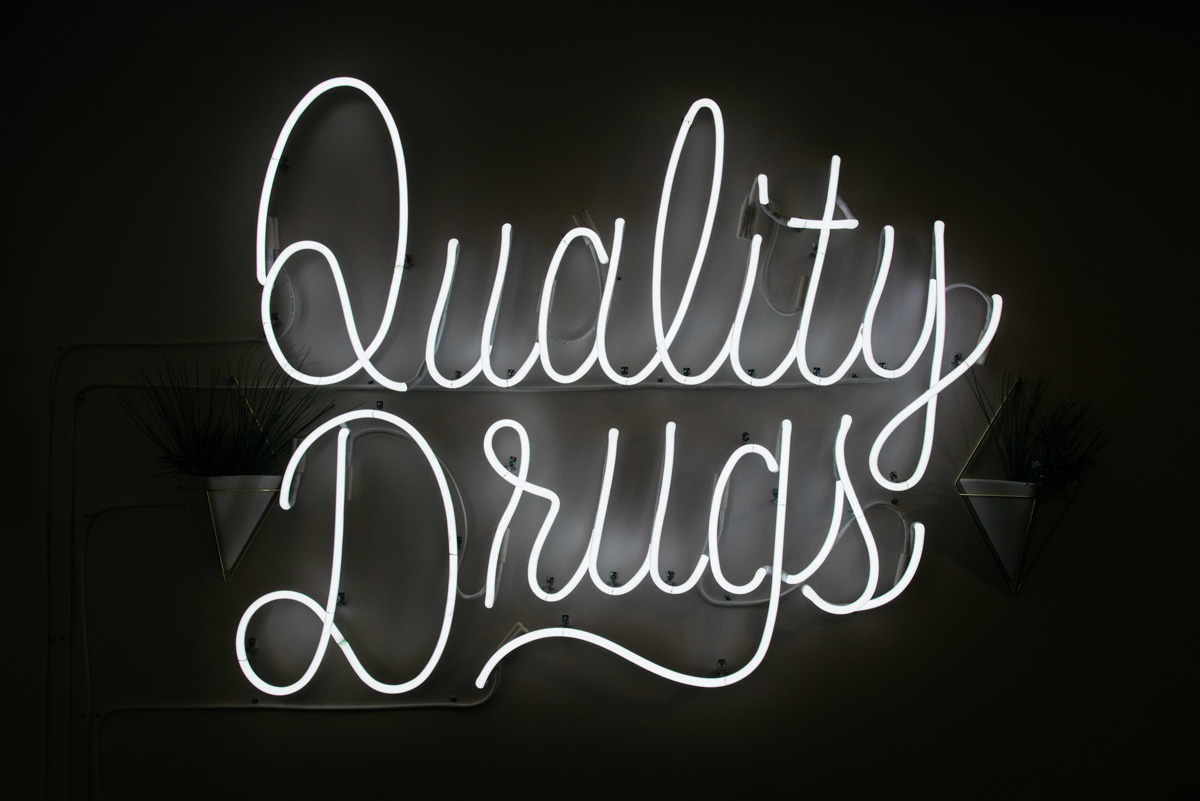 Serra Cannabis Eugene Embodies Posh Pot
Oregon's recreational market is in full swing. While there's a slew of shops, one in particular stands out — Serra Cannabis Eugene.
A self proclaimed modern druggist, Serra has locations in Portland, Belmont and Eugene. The shop has Mid-century decor and minimalist design. The ambiance is similar to a high-end fashion boutique or salon. It's clear — Serra is not your average pot shop.
Each state's recreational rules vary and Oregon is no exception. This marked our first time inside a Measure 91 store. Upon entry, staff put our data into the system. Due to Oregon laws, we waited our turn in the lobby because the State mandates one budtender per party.
Another key difference between Oregon and Washington shops is the presentation of pot. Oregon shops keep flower in jars per the medical days. When customers decide on a producer and strain, the budtenders weigh it out on the spot. I like this because it emphasizes the strains and terpenes, not the packaging and THC content.
Overall, Serra Cannabis Eugene provided a perfect first-time experience into Oregon's weed market. Chic interior, knowledgeable staff and high-quality products make Serra my go-to store for Eugene weed. Thanks for having us!
---
---
You might also like
---