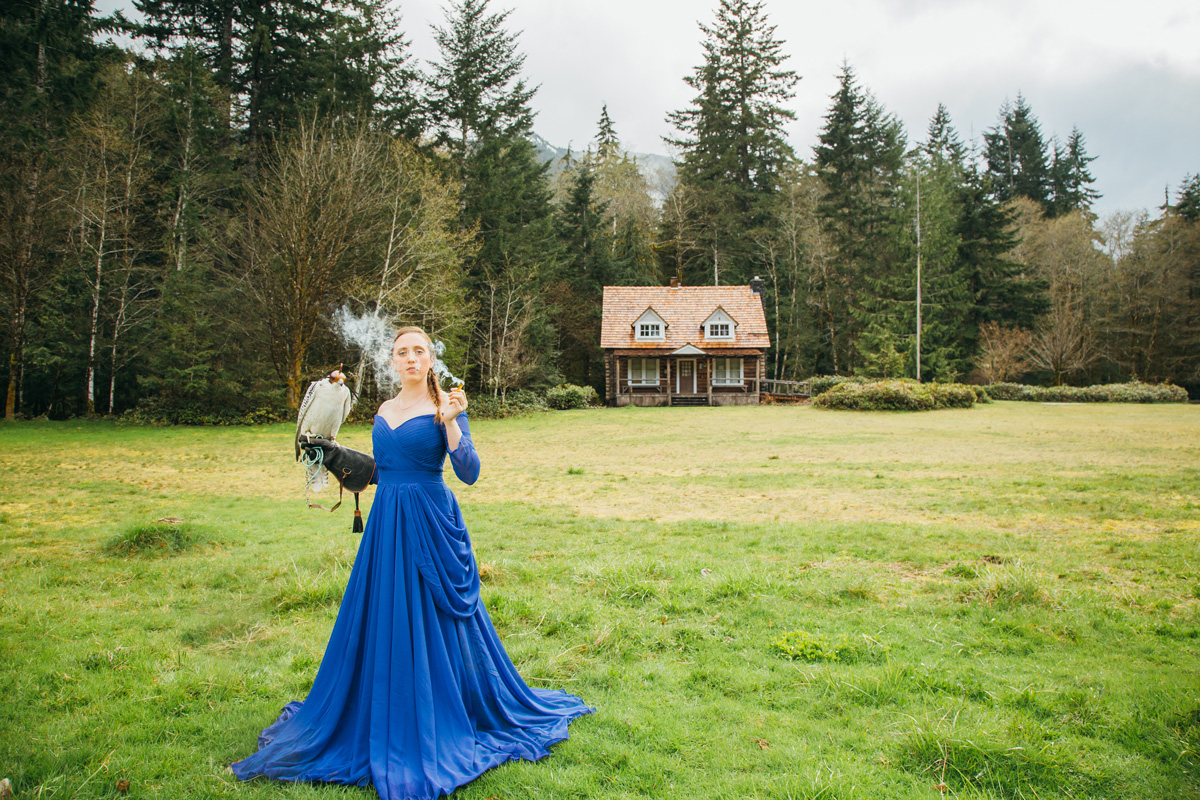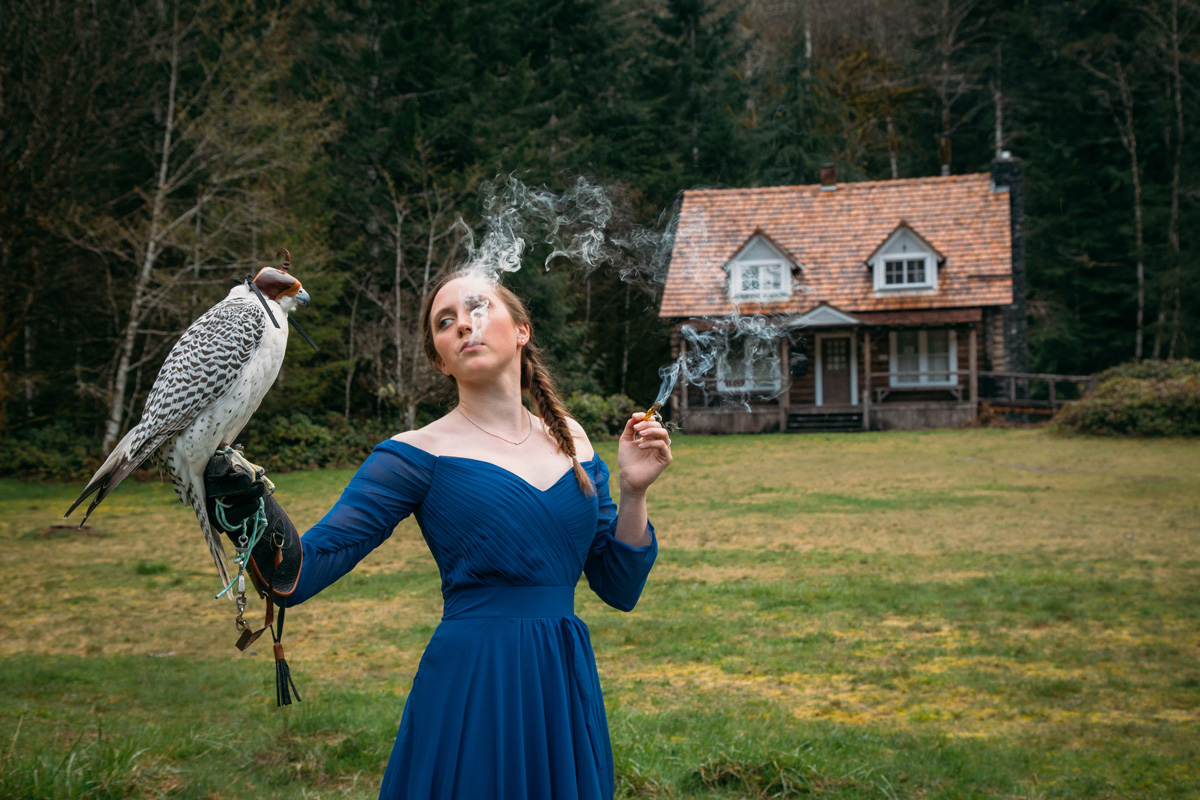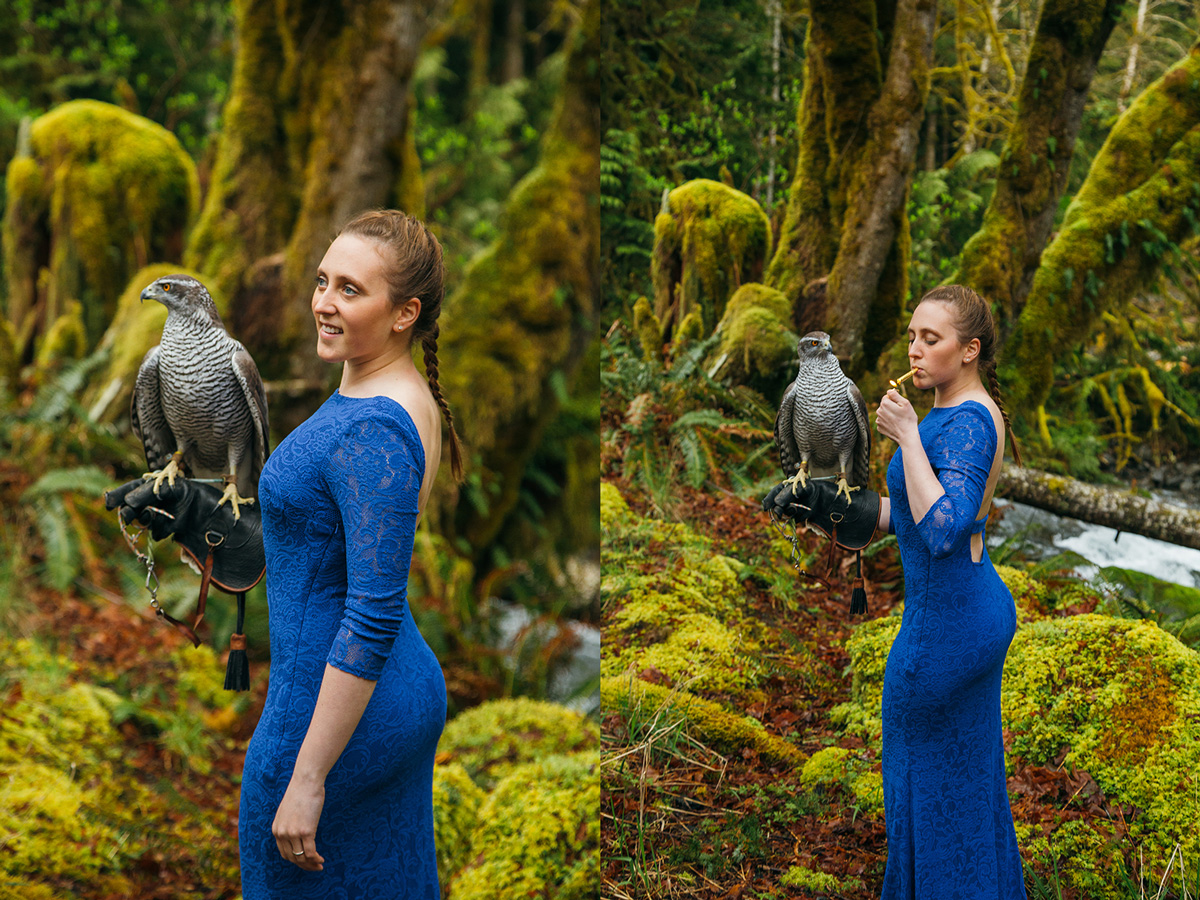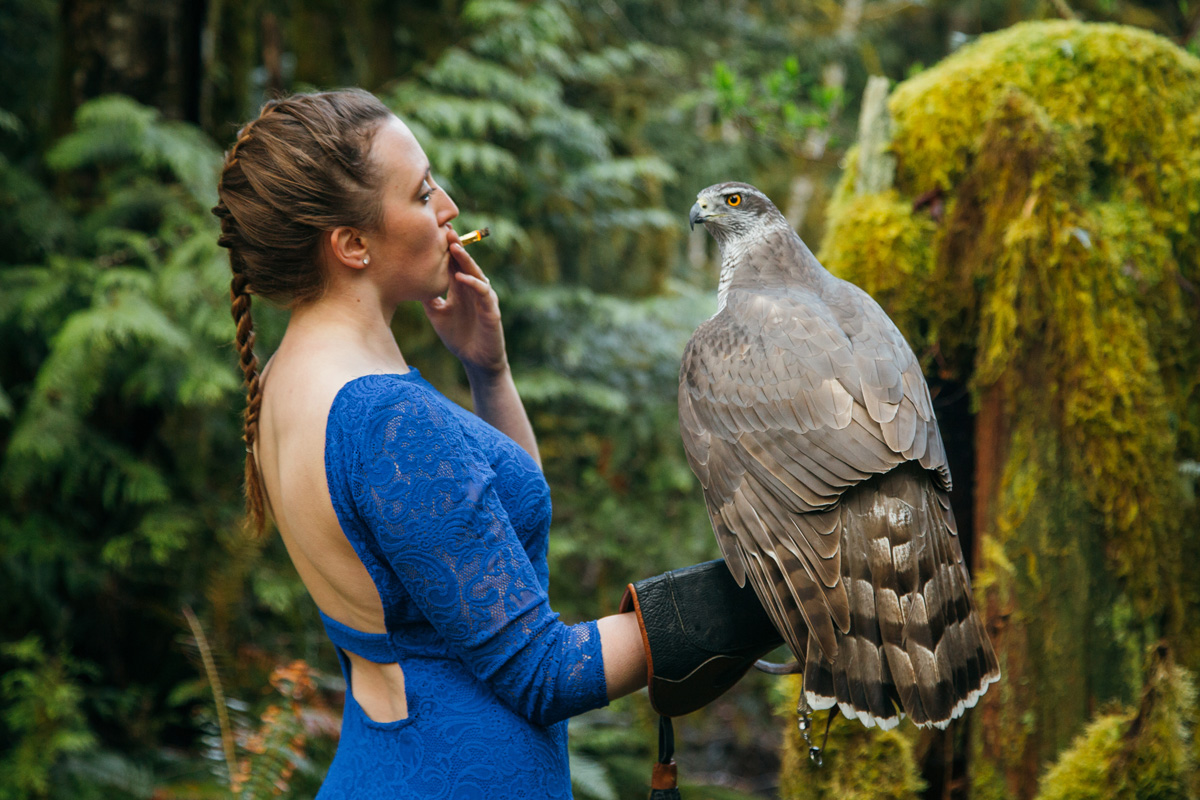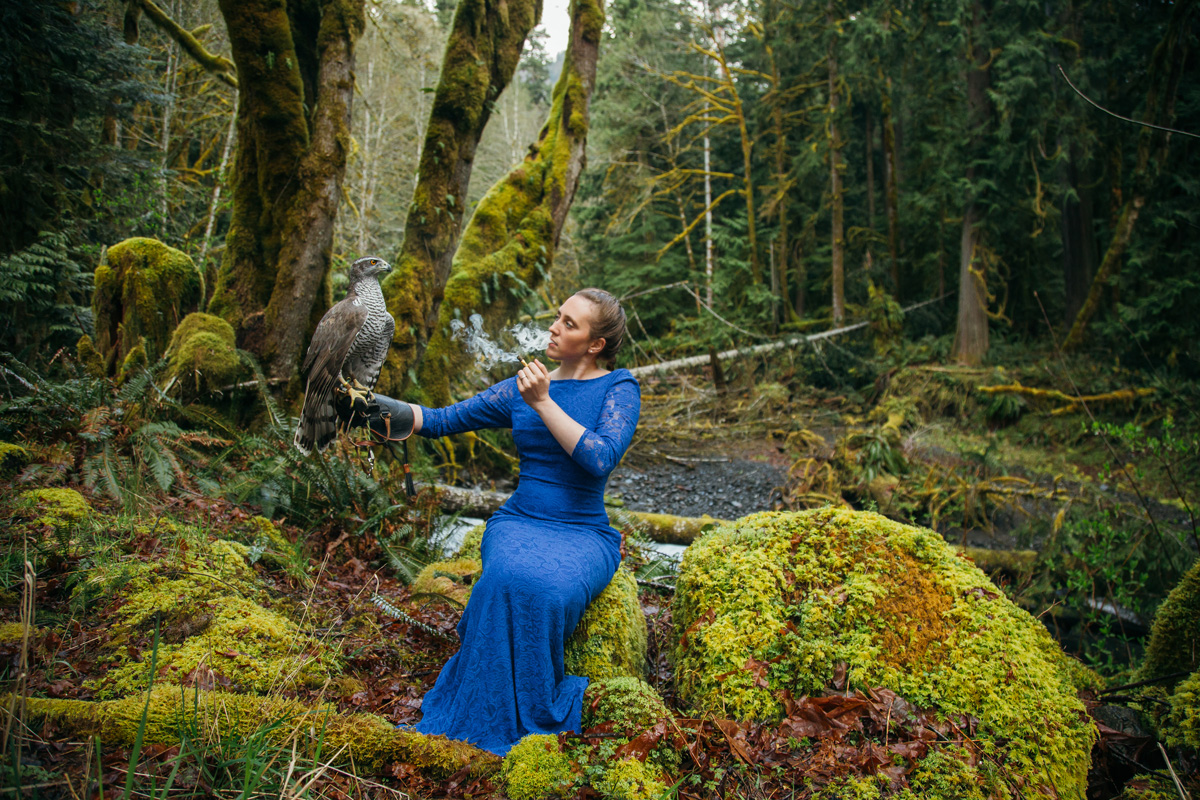 The Olympic Peninsula — Probably the only place to smoke weed with a falcon
Where do you go when tasked with a weed falcon photoshoot? The Olympic Peninsula.
Bethany of Falcanna reached out regarding lifestyle images. She'd seen my work and wanted to create something similar for her grow. Before I could brainstorm concepts, I needed a little backstory.
The name Falcanna comes from Bethany's two passions — cannabis and falconry. She and her husband met at another falconer's house eight years ago. They married several months later. Together they operated a medical dispensary for five years. 95 percent of their products came from Bethany's grow, lab and kitchen. With legalization they transitioned to 502. Today, in addition to cannabis, they train and breed falcons.
YAS GIRL. I see your vision.
I drove out to their home the night before our shoot. Bethany and Justin live on the Olympic Peninsula. We planned to shoot at Lake Crescent, but still needed a second location. The peninsula has a plethora of Instagram hot spots. I couldn't wait to explore.
After photographing the garden, we chowed lunch then packed the truck. One falcon, one goshawk, two gowns and seven joints needed for this photo adventure. It's finally time to hit the road. Let's head west.
Our first stop? The Storm King Ranger Station. This picturesque locale looks like a scene from Little House on the Prairie. I scouted it on, you guessed it, Instagram.
Clouds dotted the sky. Bethany lit up with her falcon. She walked across the field puffing like a pro. It's hard to believe she hasn't modeled before.
Next we headed further into the wild. We took Highway 101 to the Hoh Rainforest. Unlike our last location's whimsical vibe, this setting is reminiscent of Game of Thrones.
Justin gently passed Bethany the goshawk, who didn't seem thrilled about the situation. I've never seen such multi-tasking. Bethany tamed the bird while blazing on a mossy stump. I love how the goshawk eyed her fat Shine Papers joint.
We wrapped our shoot as the sun set. On the ride back I wondered how I'd ever top this. It's not everyday your model smokes weed on the Olympic Peninsula with a falcon.
Thank you Bethany for trusting me to bring your vision to life. I'm sure this will be the first of many more photo adventures!
---
---
You might also like
---