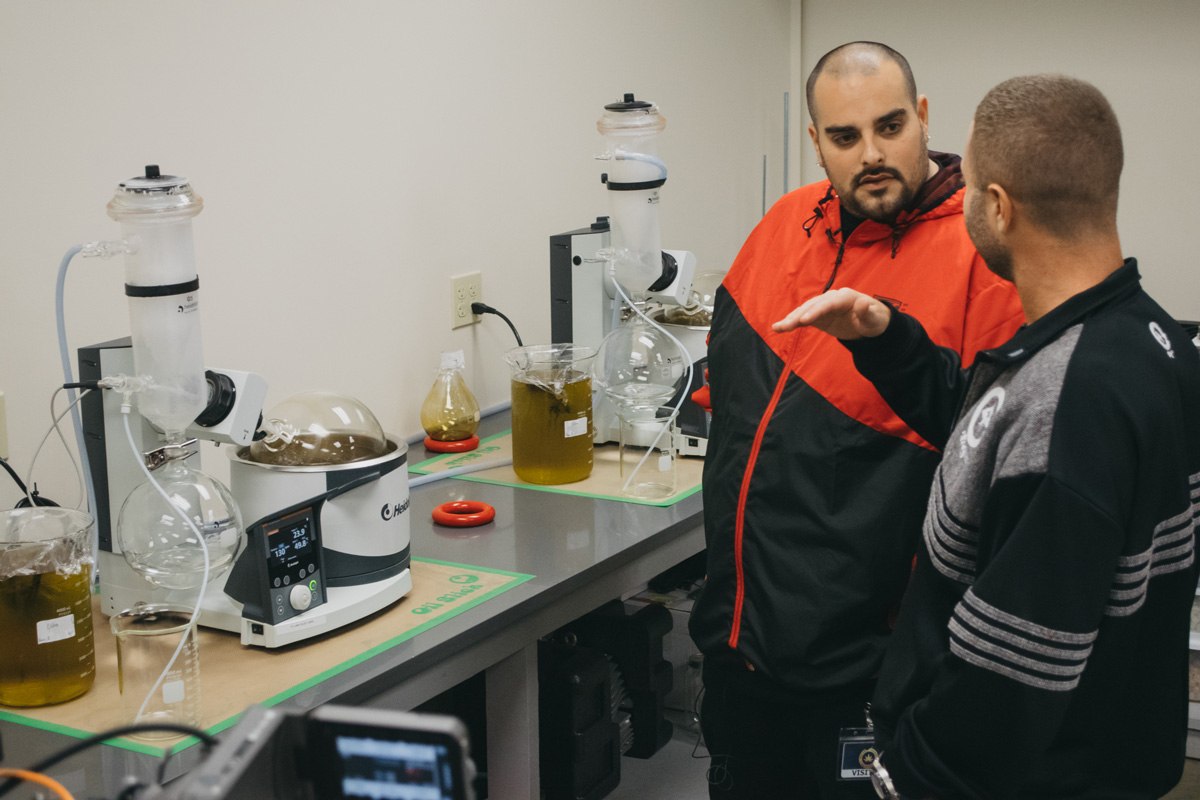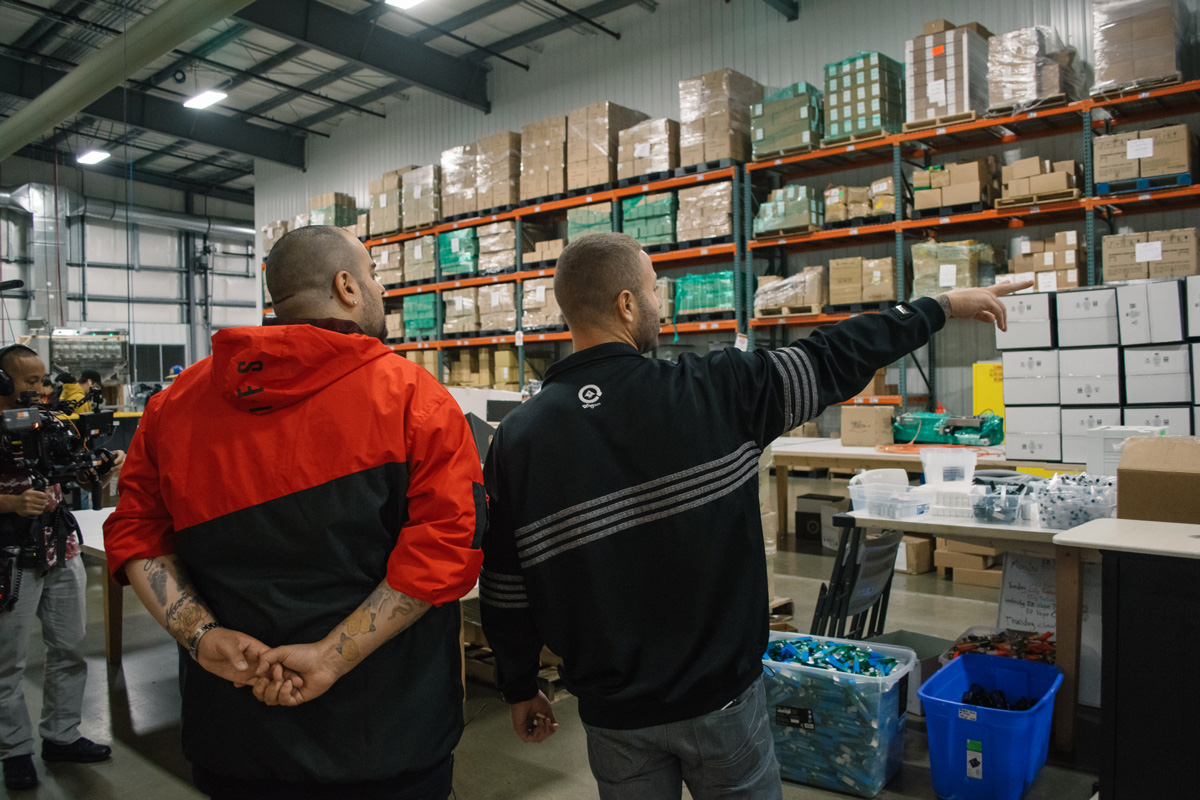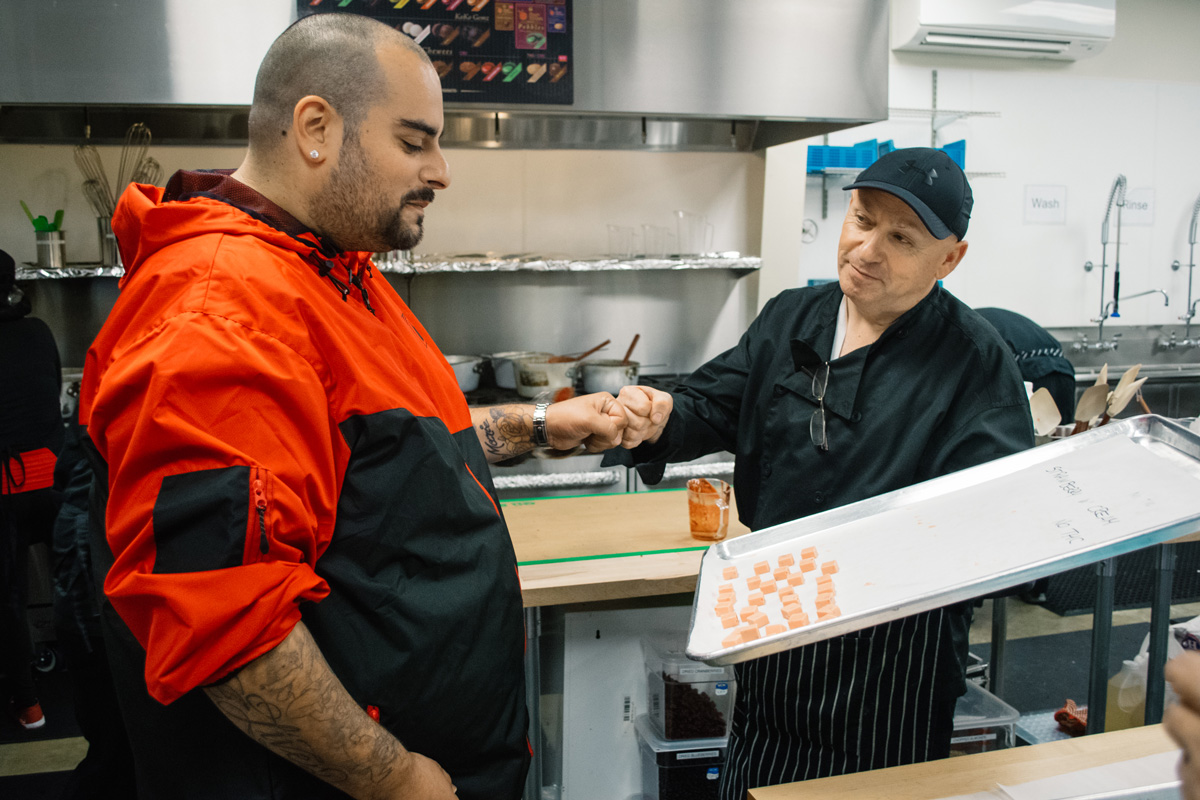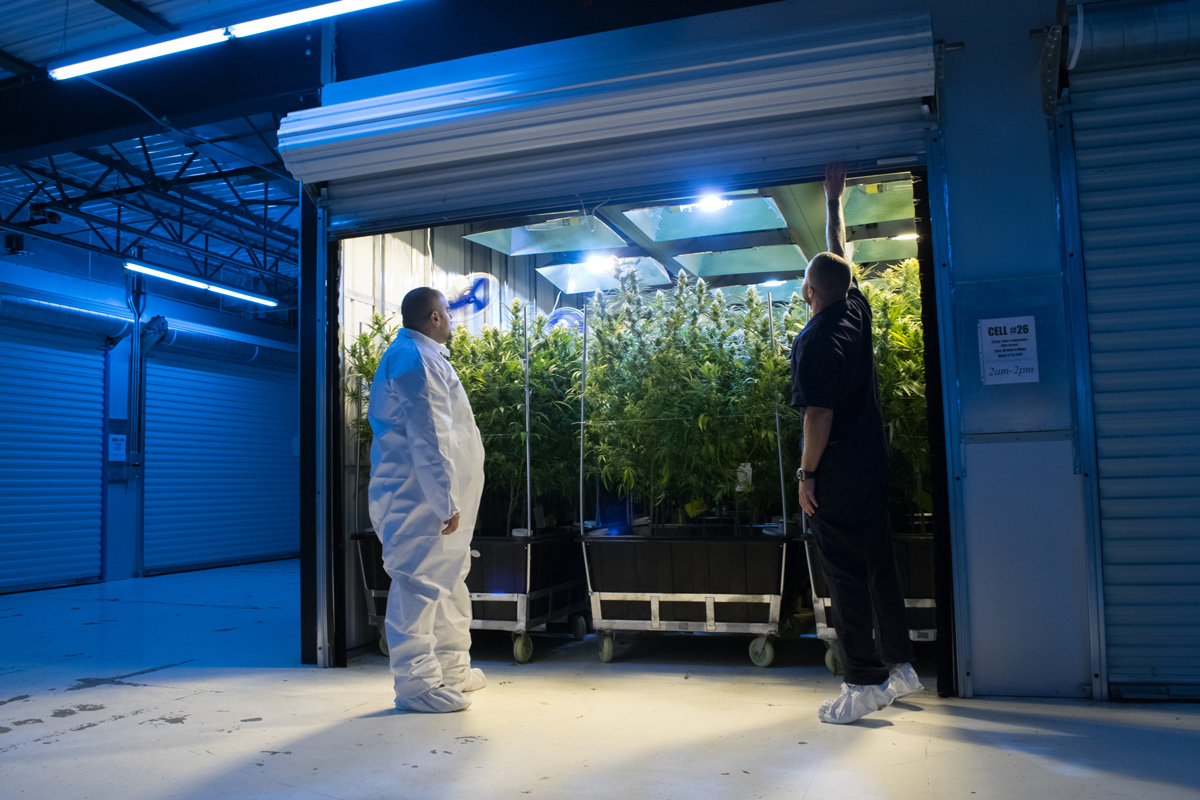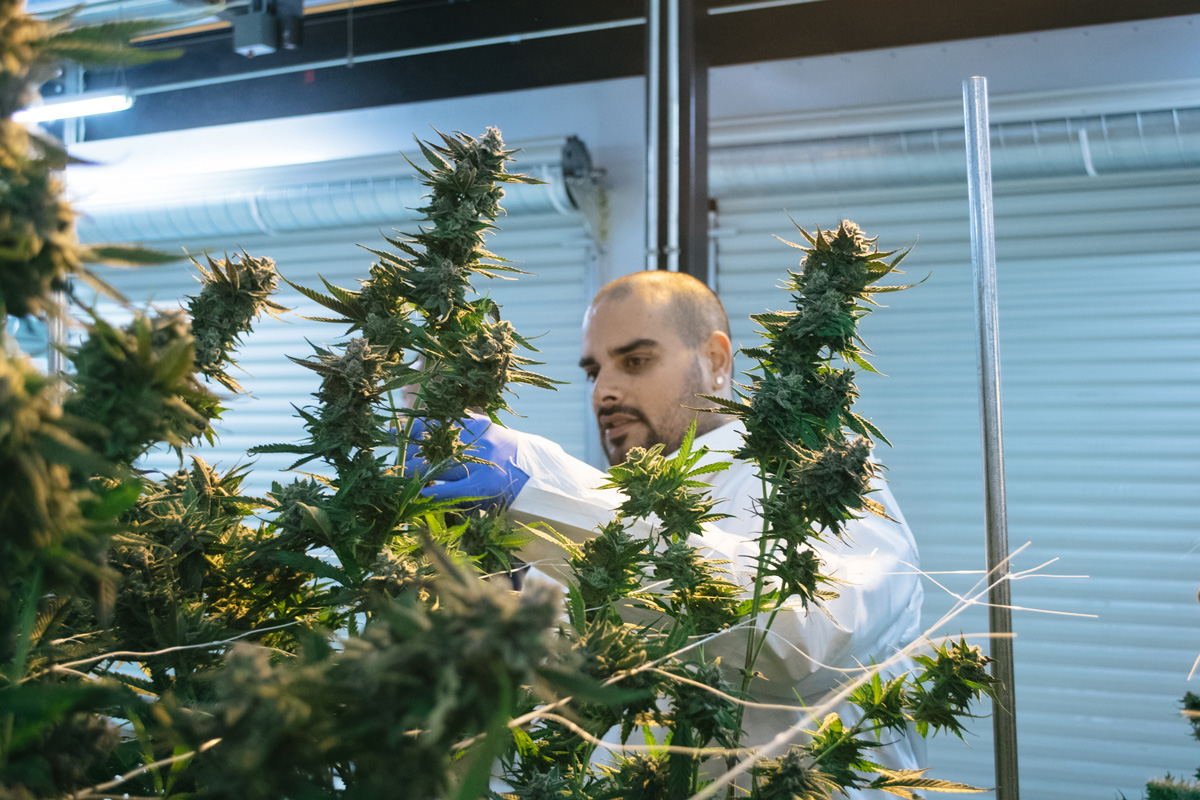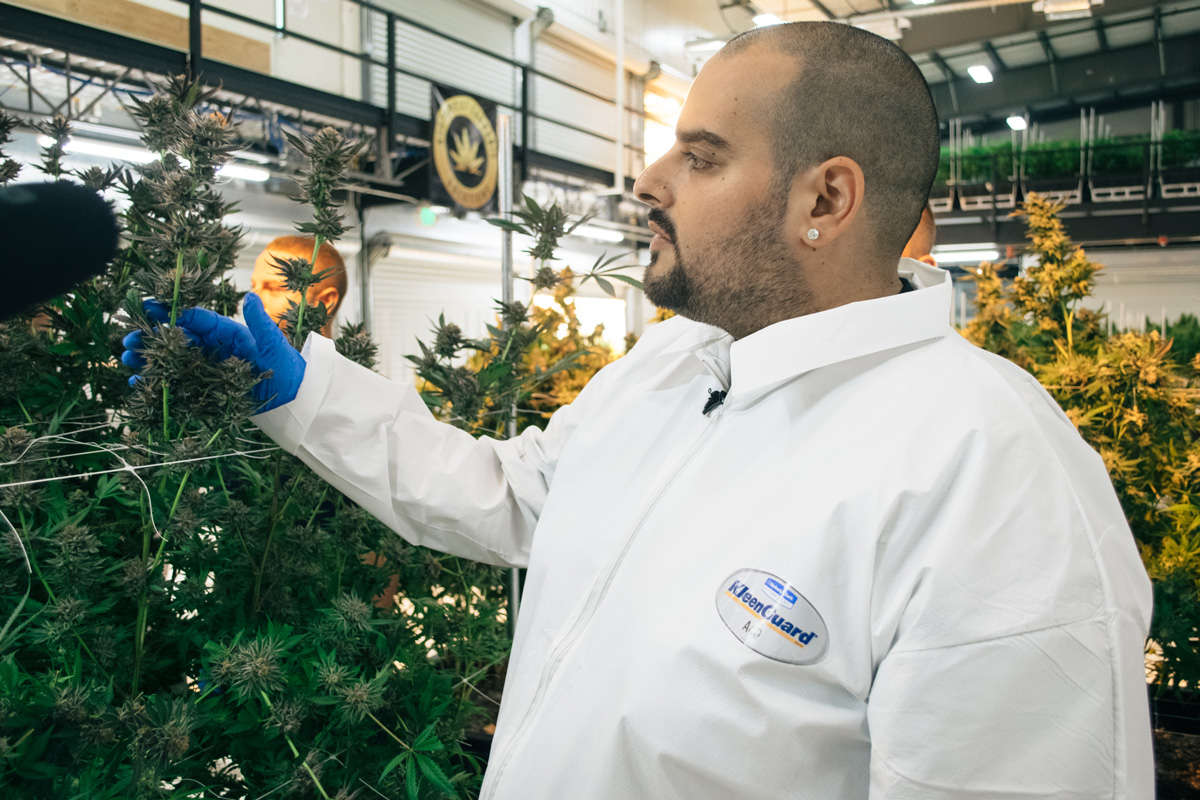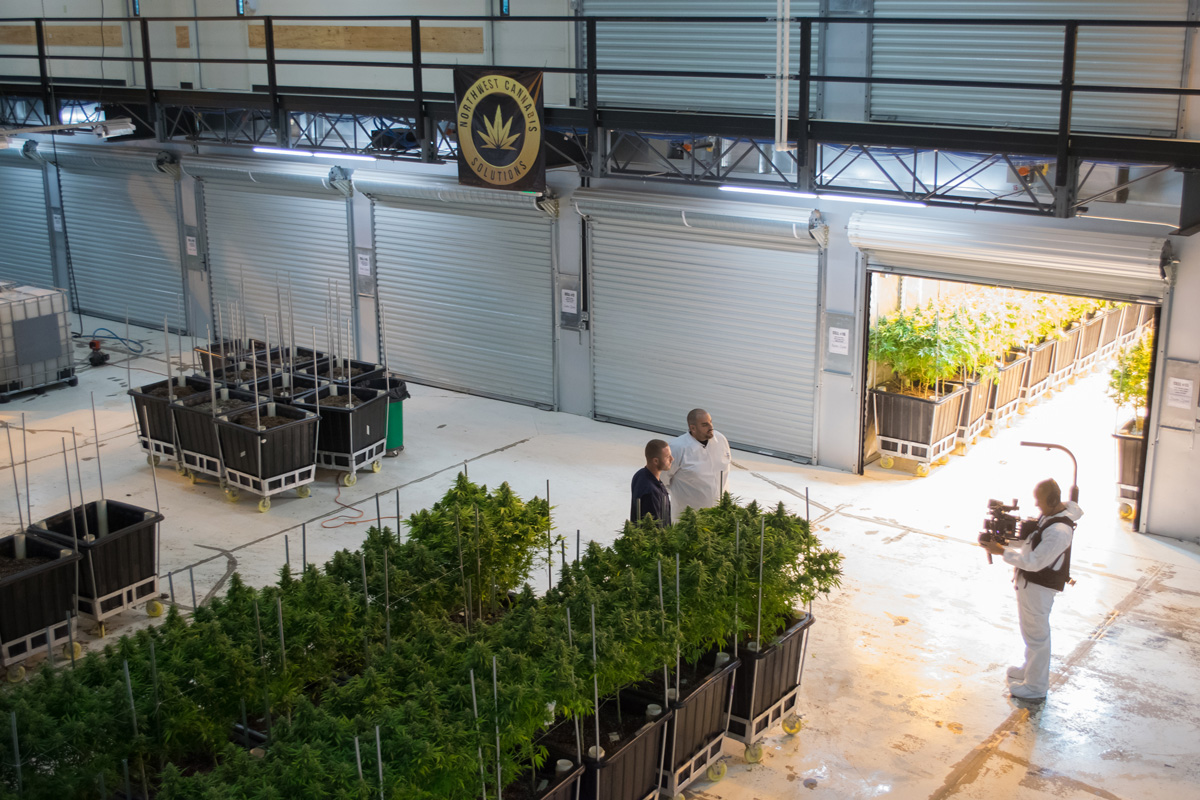 Marijuana Mania Takes Over at Northwest Cannabis Solutions
Berner made a recent appearance at Northwest Cannabis Solutions. The musician, mogul and cannabis connoisseur is filming an upcoming episode of Marijuana Mania. His script? Show everyone how Washington does weed.
The tour started in NWCS's state-of-the-art extraction lab. Berner and guide, Leo, looked at a recent batch of distillate. Leo explained the different extract methods and is pictured above with their Heidolph rotary evaporators. The guys even poured out an estimated $500k in clear concentrates.
Next the crew perused processing. It takes a team to sort, weigh and package $2 million in sales per month. It seems like NWCS has their system dialed in, but they're always evolving. The company recently received a prototype to help weigh and sort weed. The verdict is still out, but it appears manual labor might be quicker.
After scoping bins of bud, everyone got the munchies. Magic Kitchen's fragrant aroma wafted throughout the facility. Men melted into boys when chef Ilya brought out uninfused samples.
Finally, everyone's favorite — the grow. Suited and booted, Berner browsed roughly 30,000 square feet of canopy space. Due to the massive grow size, it's a lot of work to water and prune plants. Berner looked at NWCS's custom designed rolling grow carts. He even got hands on with his favorite girl, Cookies. Save the best for last, right?
The video wrapped with Berner begging Washington producers to "bring back the exotics." Uhhh… What? With this statement, the episode's Thanksgiving release date and an upcoming Jungle Boys episode, it almost seems like Big Bern is throwing shade. You want some caramel with that salt?
Regardless, thank you Berner and team for including Northwest Cannabis Solutions in your Marijuana Mania series. Load a bowl, then watch Marijuana Mania 3 below!
---
---
You might also like
---