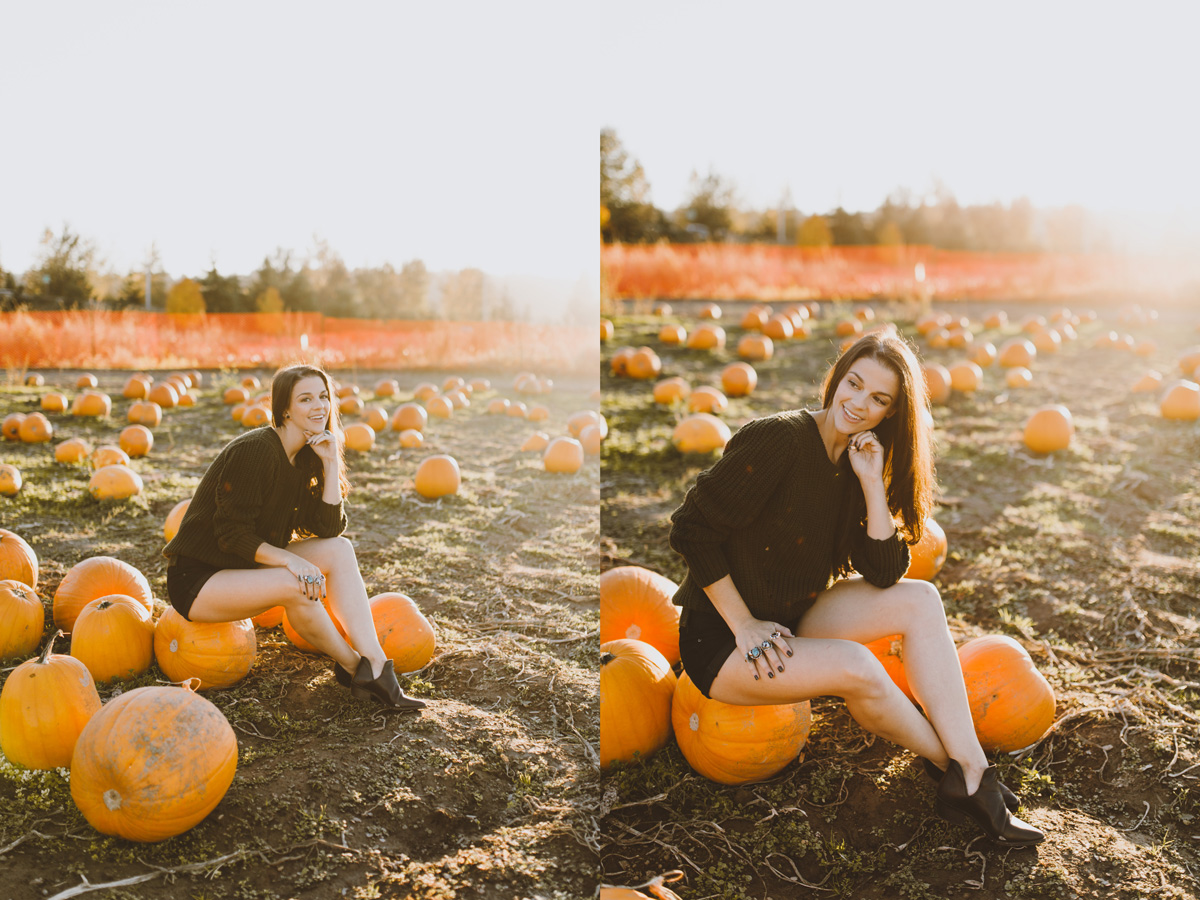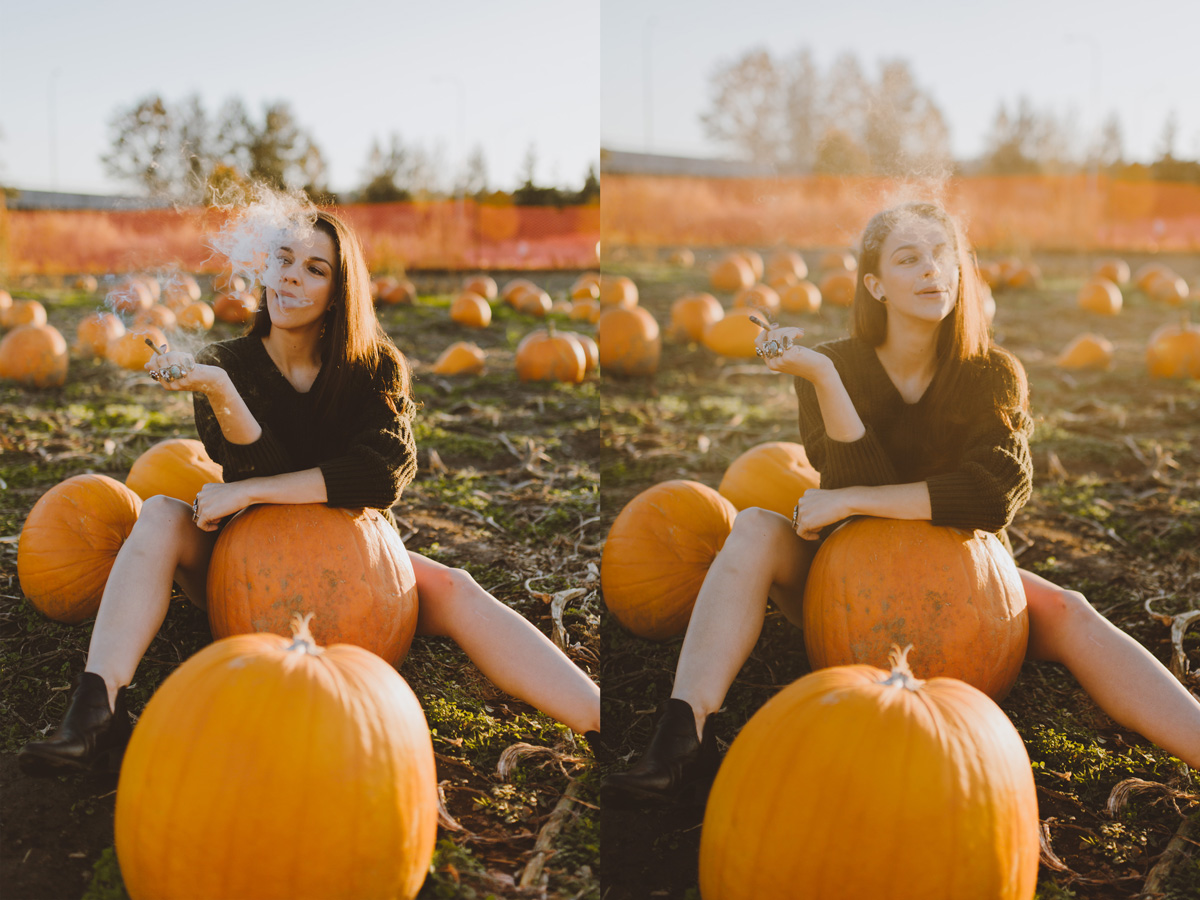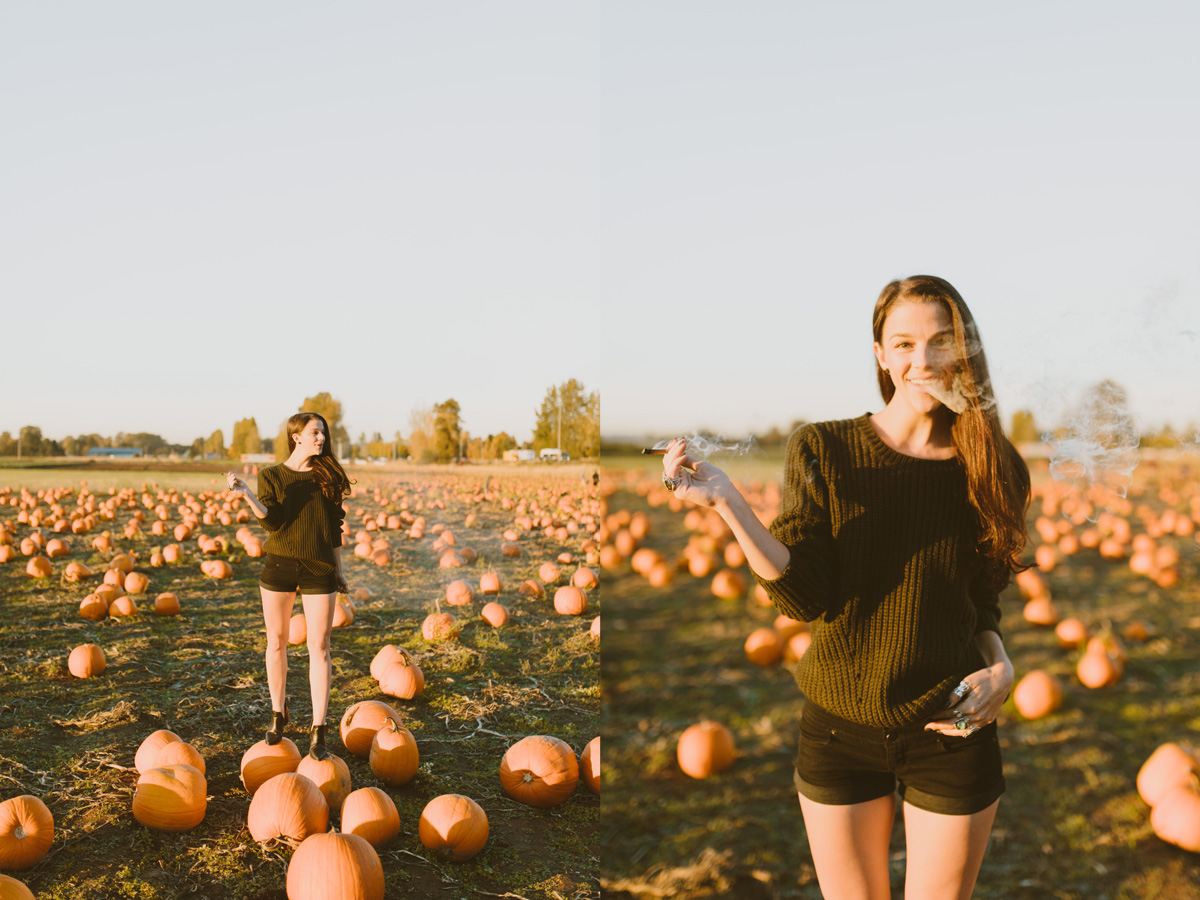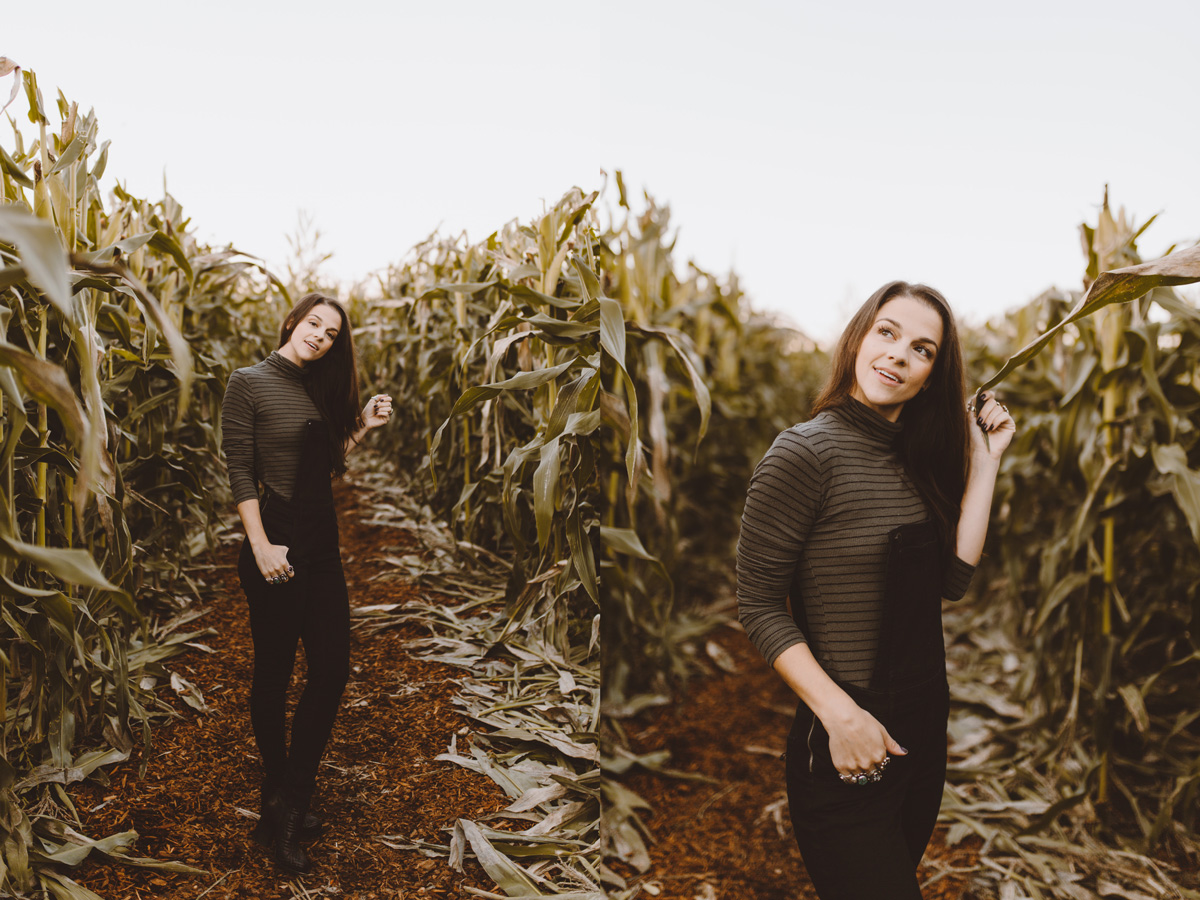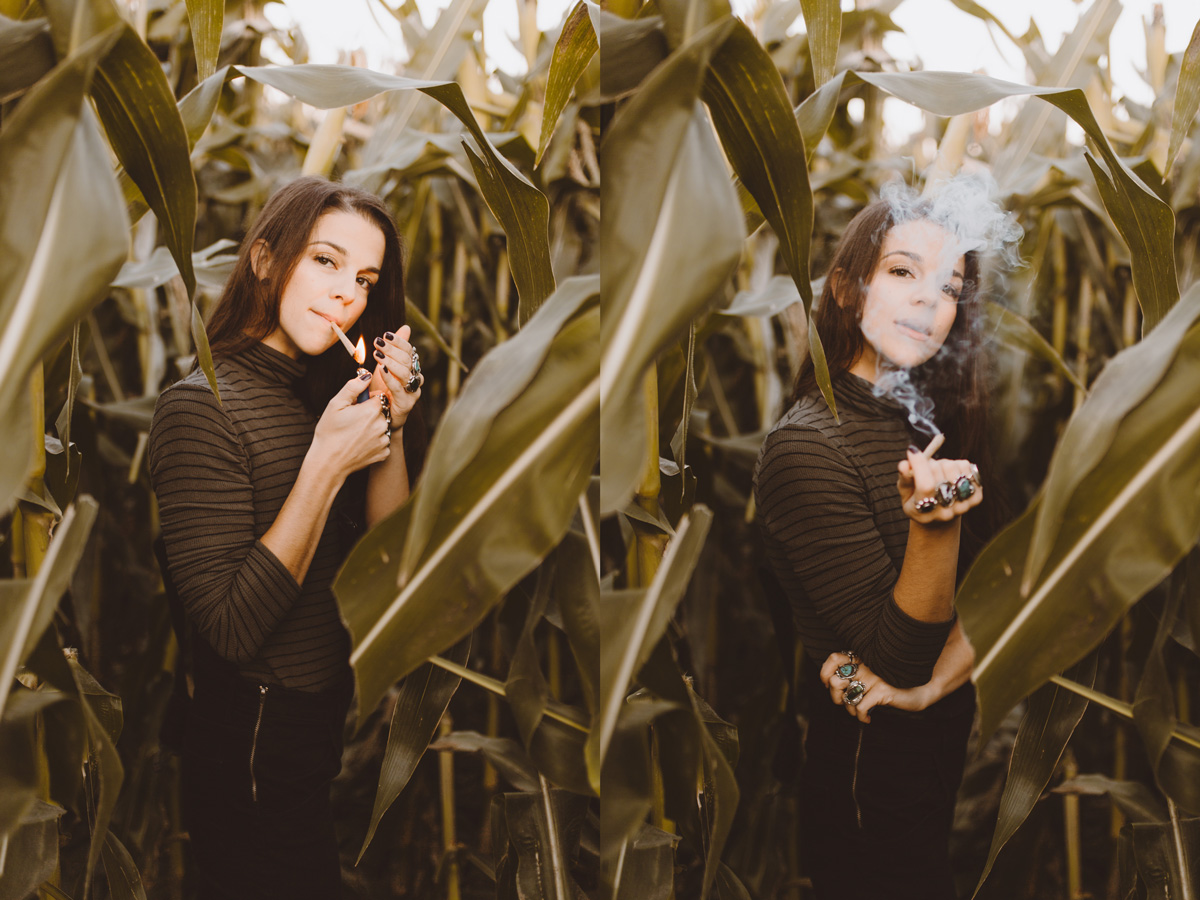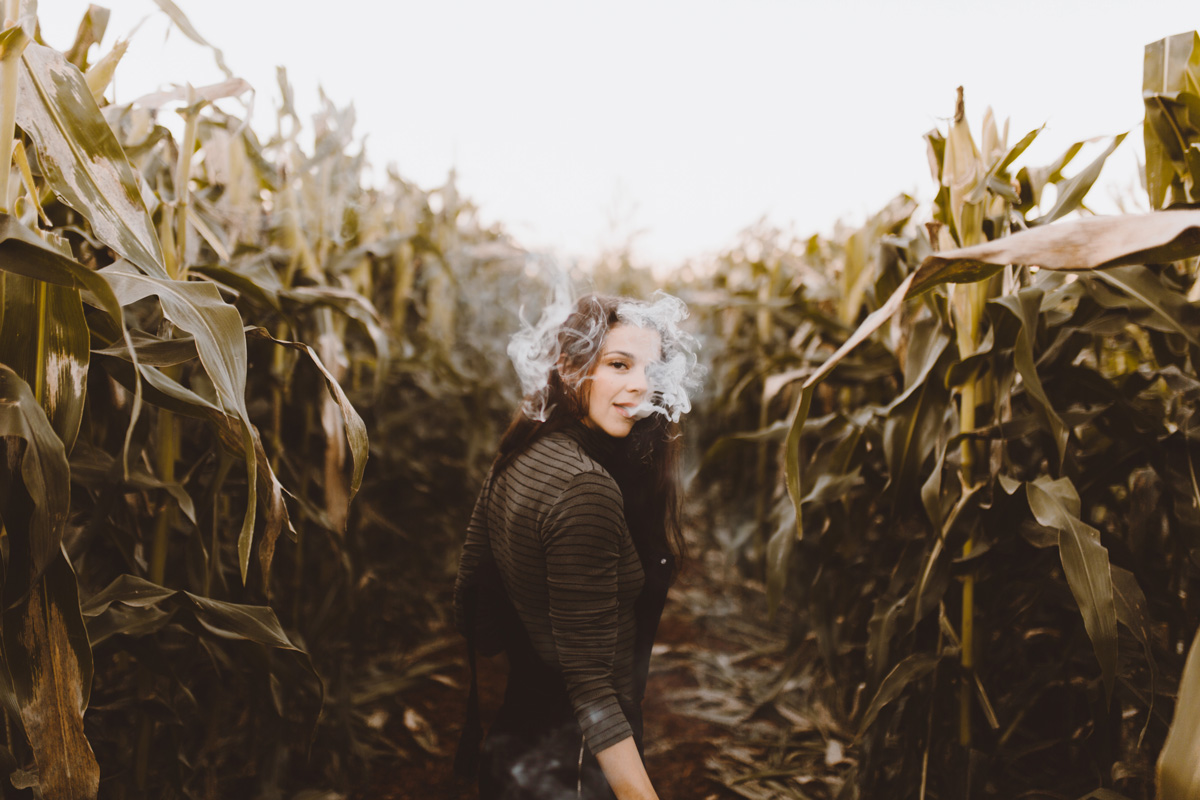 It's Halloweed. What are you? Stoned.
Trick or treat! It's one of my favorite holidays — Halloween. However, working in weed, it's been appropriately renamed Halloweed. To celebrate the season, we ventured to a local farm in search of pumpkin spice sativa.
Last year High Times voted me one of their Ten Best Halloweed Photos, so how do I top that? By working with one of Seattle's best, and quickest rising photographers, the talented Dillon Ivory. Dillon is known for beautiful portraits, stunning styling and soft tones. So working with him was on my bucket list.
We started out sparking one in the pumpkin patch. I'm wearing a chunky sweater purchased at Principessa in Venice Beach. Shorts are from Target and shoes are Steve Madden. Both trendy yet durable, so no tears when I come home covered in mud.
Next we ventured into the corn maze to get lost in the clouds. The sun sank a little lower, giving us perfect light. We lit up a second joint and played in the stalks. I trucked around in a Target turtleneck, Cheap Monday jeans and boots purchased by my dad in China.
I loved my first shoot with Dillon. He's quick to shoot, has a talented eye and gives great feedback. This definitely won't be our last shoot, so make sure to check back, and definitely give him a follow on the 'Gram at @dillon_ivory.
What are you wearing for Halloweed? I'll most likely have on bloodshot eyes and a subtle scent of cannabis.
---
---
You might also like
---