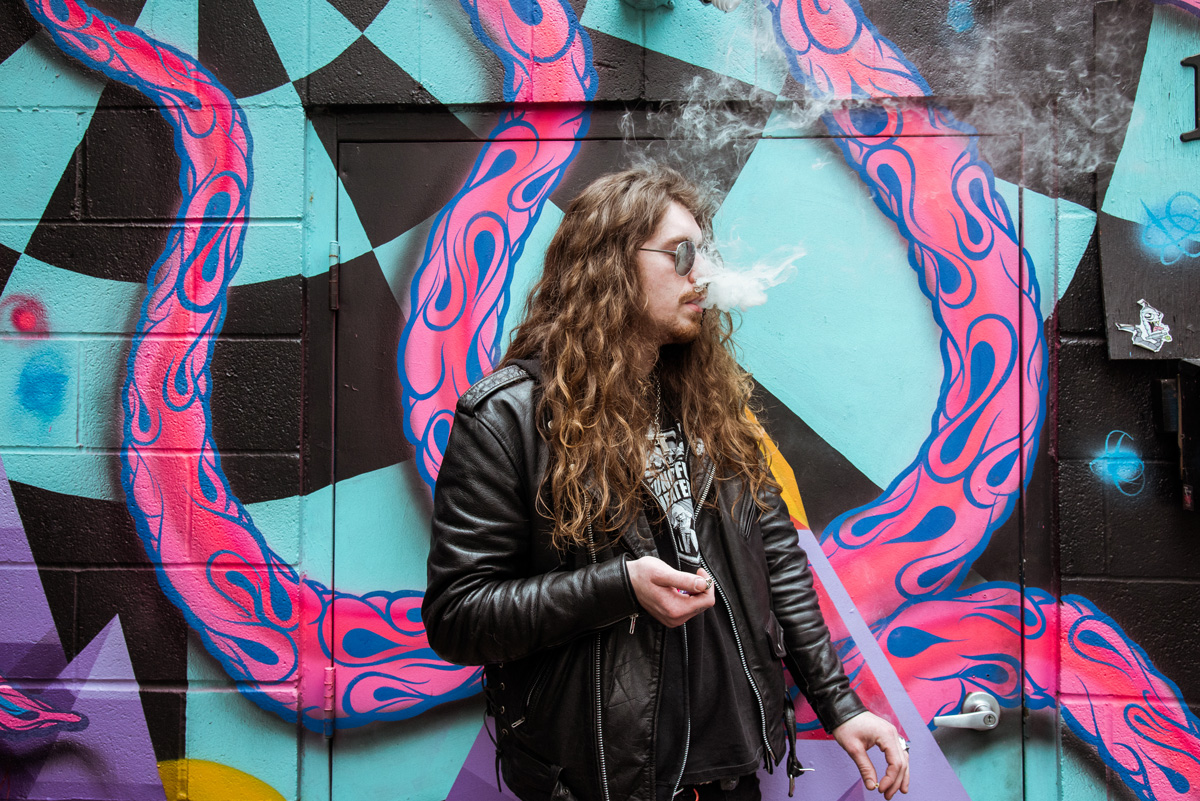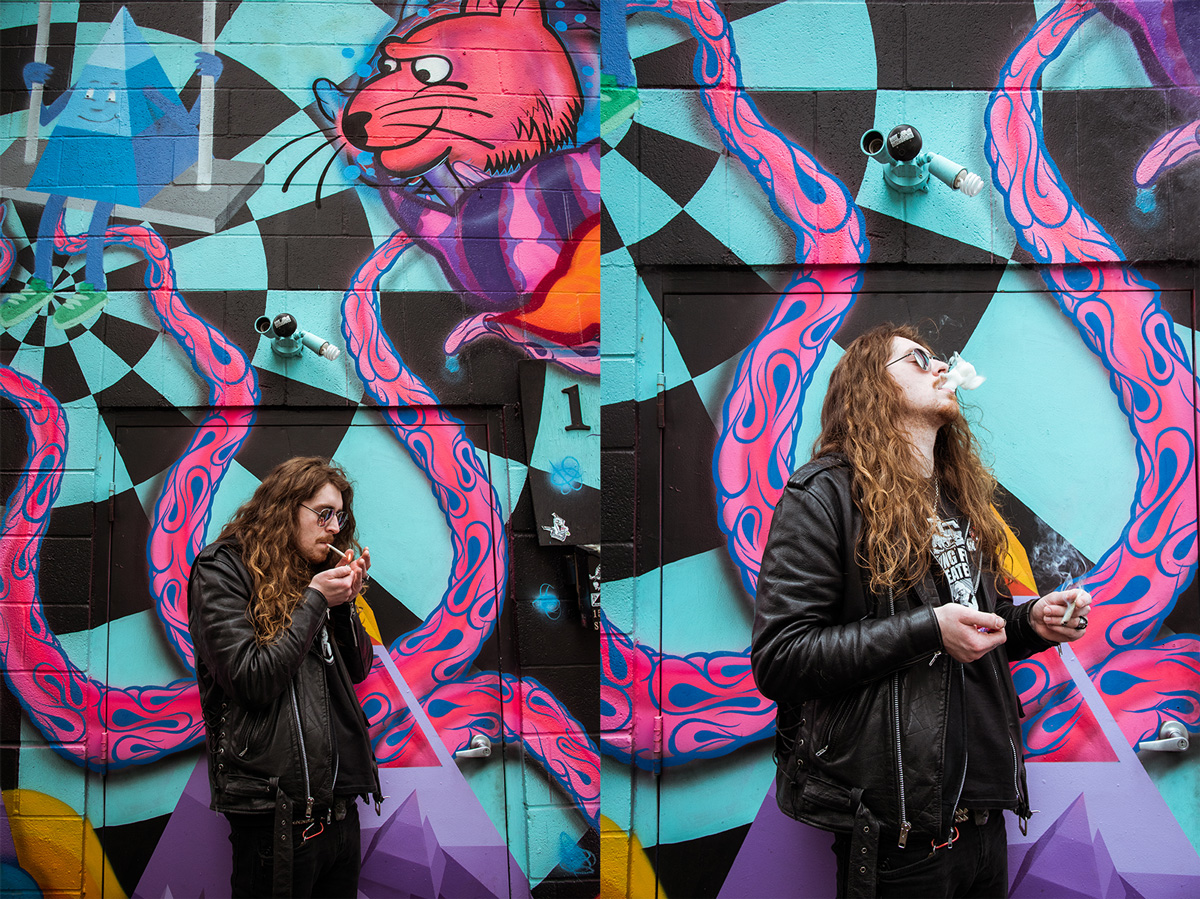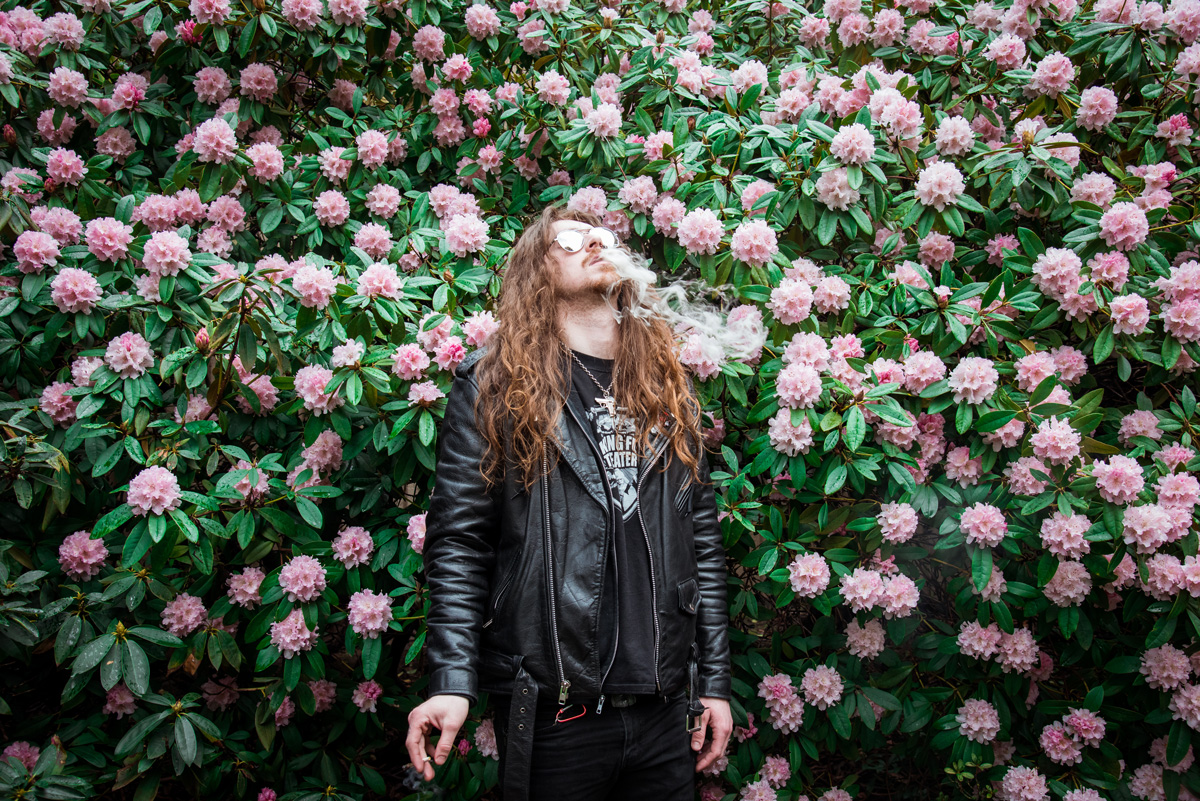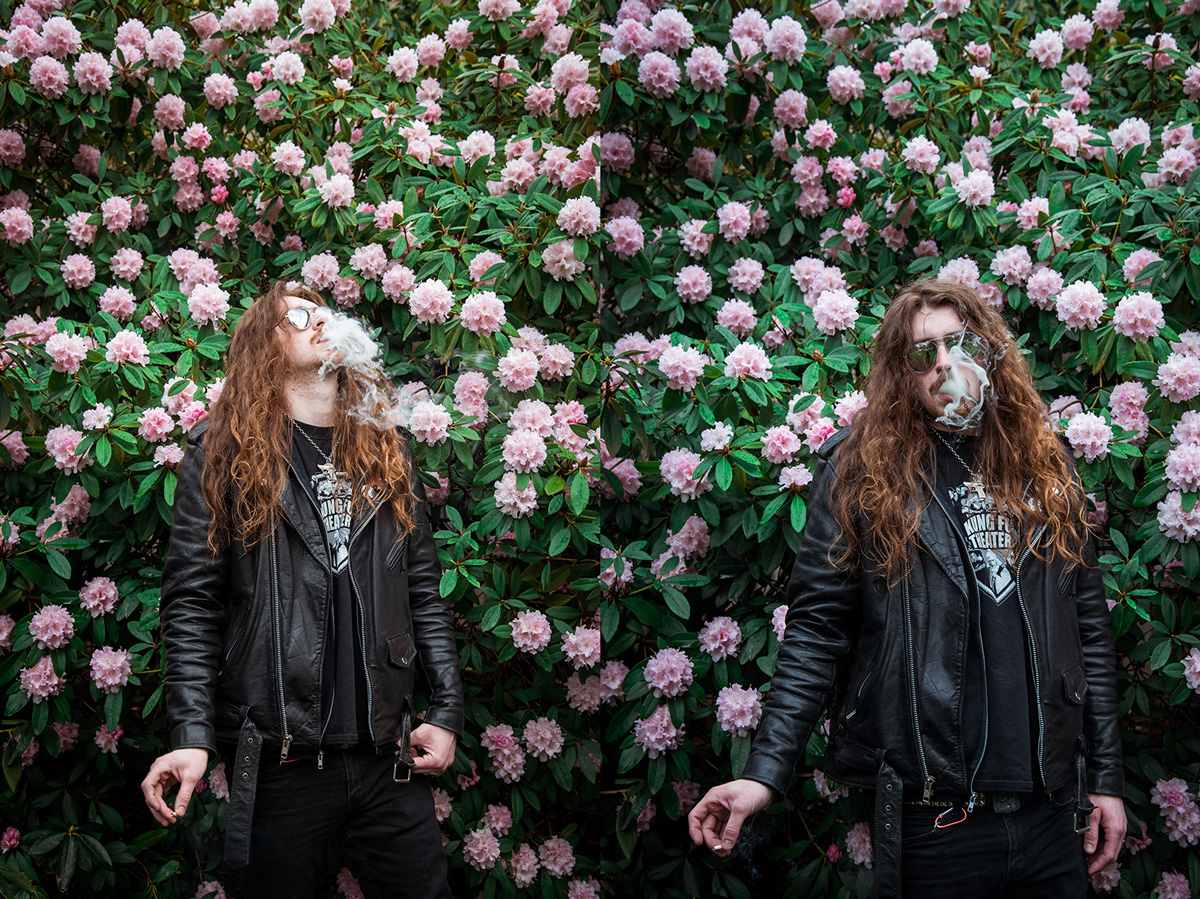 guys who smoke weed deserve love too
We all love girls who smoke weed, but what about guys who smoke weed? They don't get as much love on the 'Gram. Well I'm about to change that!
Today we're puffing around Portland with Chuck. Standing tall at 6'6″ this red headed rocker is my friend Glynis' baby. Literally. Chuck is her son. So we smoked tough and talked amongst the flowers on how music helps his music.
Age: 24
Location: Portland
Occupation: Musician, specifically rock and roll
How does weed impact your music? It's kind of hard to image making music without cannabis. As long as I've been playing music, it's been a part of my life. It's a ceremony after I come home, take a bong hit and play some rifts. Practicing guitar is stressful at times, but if you take five minutes take a deep breath, take a bong rip and center yourself, it's easy to come back to.
What's your favorite strain? I would say of all time? I love Durban Poison. It's so fragrant and I find it so unique. It's always gotten me very stoned. Currently I've been really into Blackberry Kush.
When did you start smoking weed? When I was 12 years old… My friend and I were smoking, my best friend's big brother at the time, asked if I smoked weed. I didn't want to seem lame. So we all went across the street to the houses being built and smoked there.
Any funny weed stories? I was actually gong to say on the note of funny stories, I got caught smoking weed under the porch when I was 12 years old. I was smoking weed with the same scumbag guy who was my friend's brother. We were really into making our own bongs and pipes. I made a pipe out of a plastic log. No carb or anything. My mom came home and we were all high. I jumped out of the closet in front of my mom to scare her and she said, "why does it smell like weed?" Jokingly I said "Because we're smoking weed mom." (laughs) My mom was pissed, she knew we really were smoking weed. She called everyone's parents and we got in big trouble.
What are your thoughts on legal weed? I think it's incredible as far as medical research goes, the information available now. I'm a bleeding heart liberal so I'm concerned about it falling into the hands of big business, big pharma. I think it's something for the common man, by the common man… Women too! (laughs) I think it's fantastic because people are able to learn things and get information they never would have. You can get topicals and edibles now. Back in the day it used to be, you could put a light in your closet and support your family, but those days are long gone. Most of all, I love legal weed because I'm not getting busted for it!
Thank you Chuck for participating in my first "Guys who Smoke Weed" series. Are you a guy who loves the ganj? Want to be featured? Leave a comment below explaining why you belong on the blog!
---
---
You might also like
---