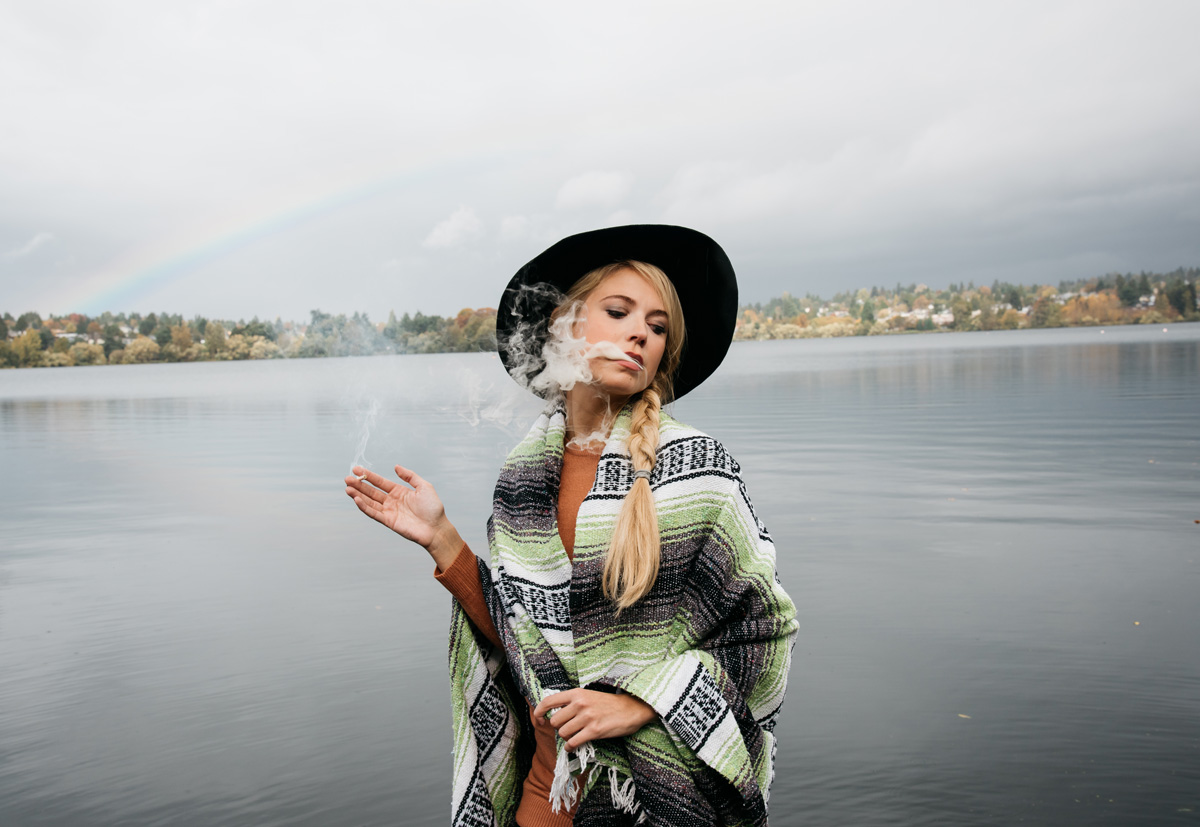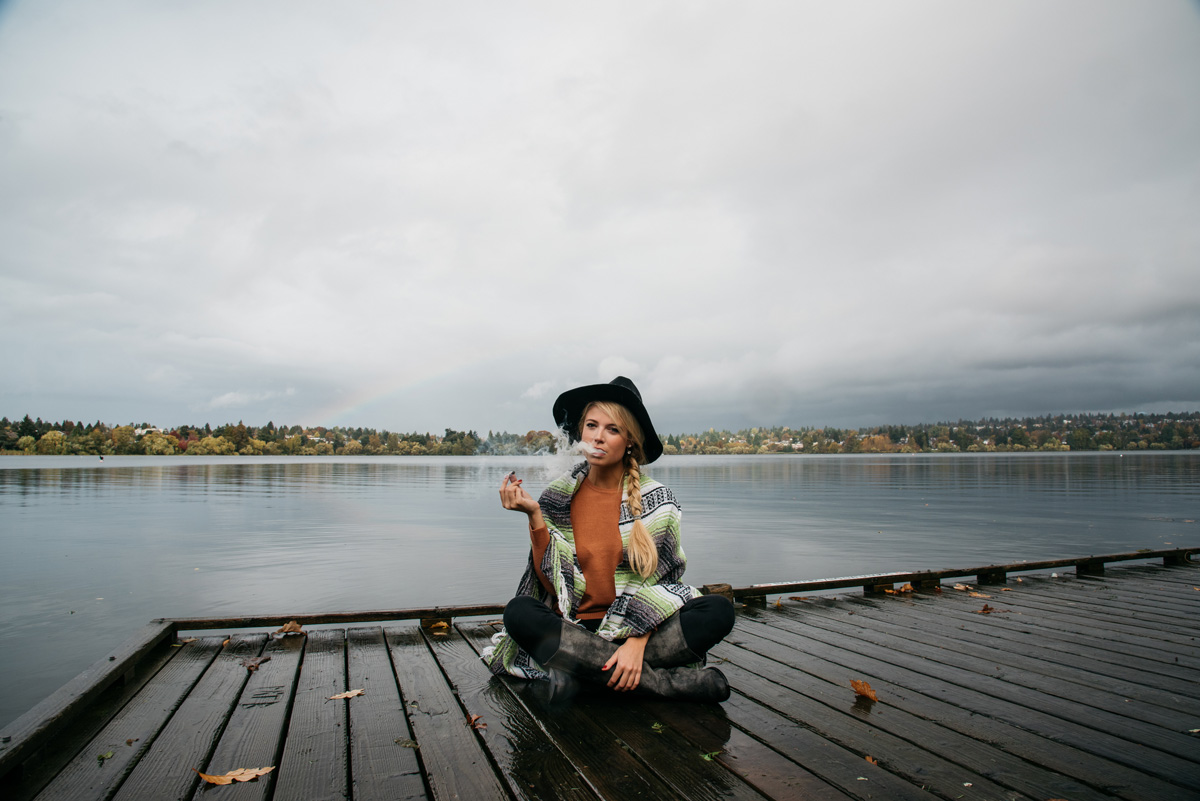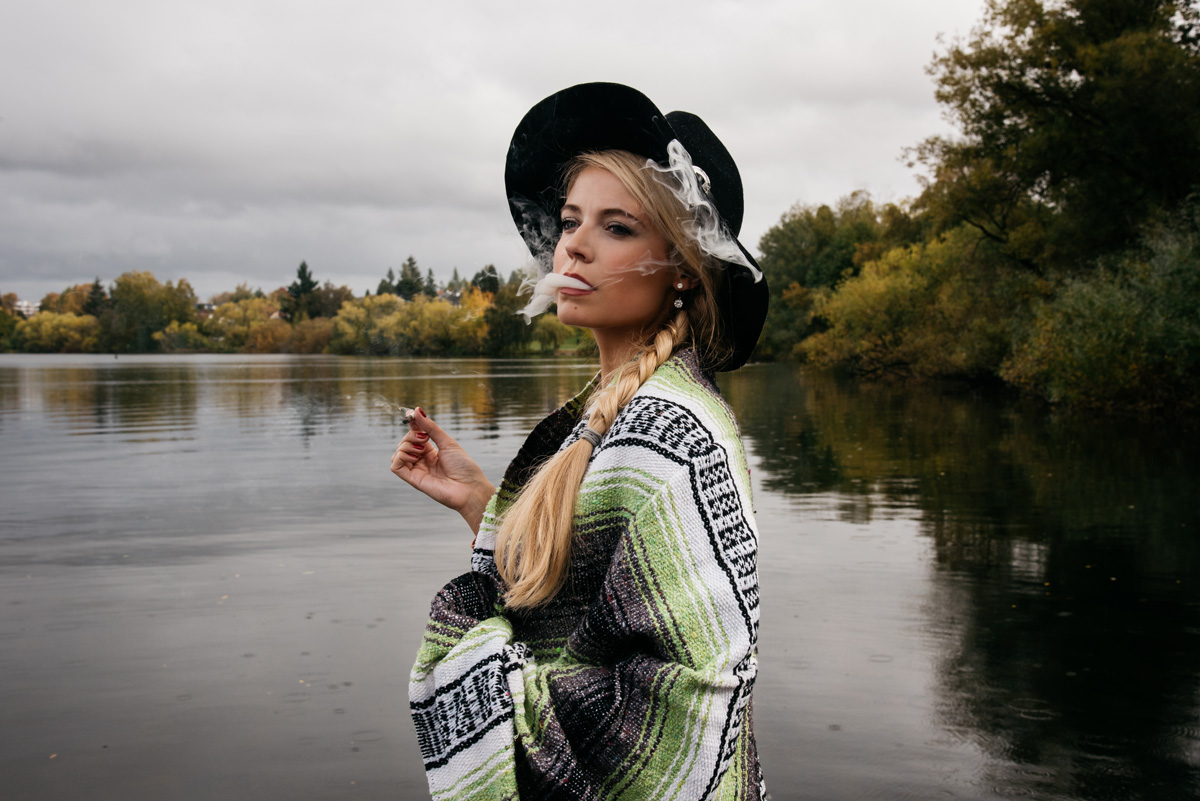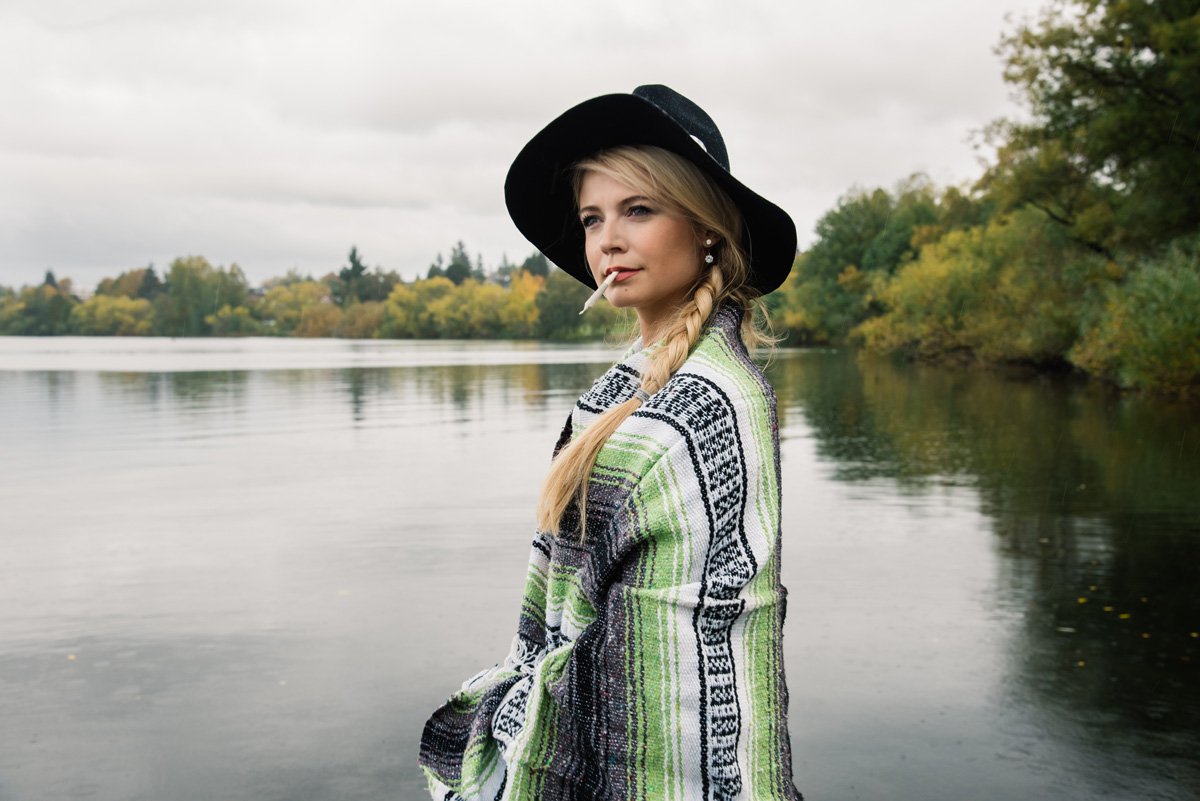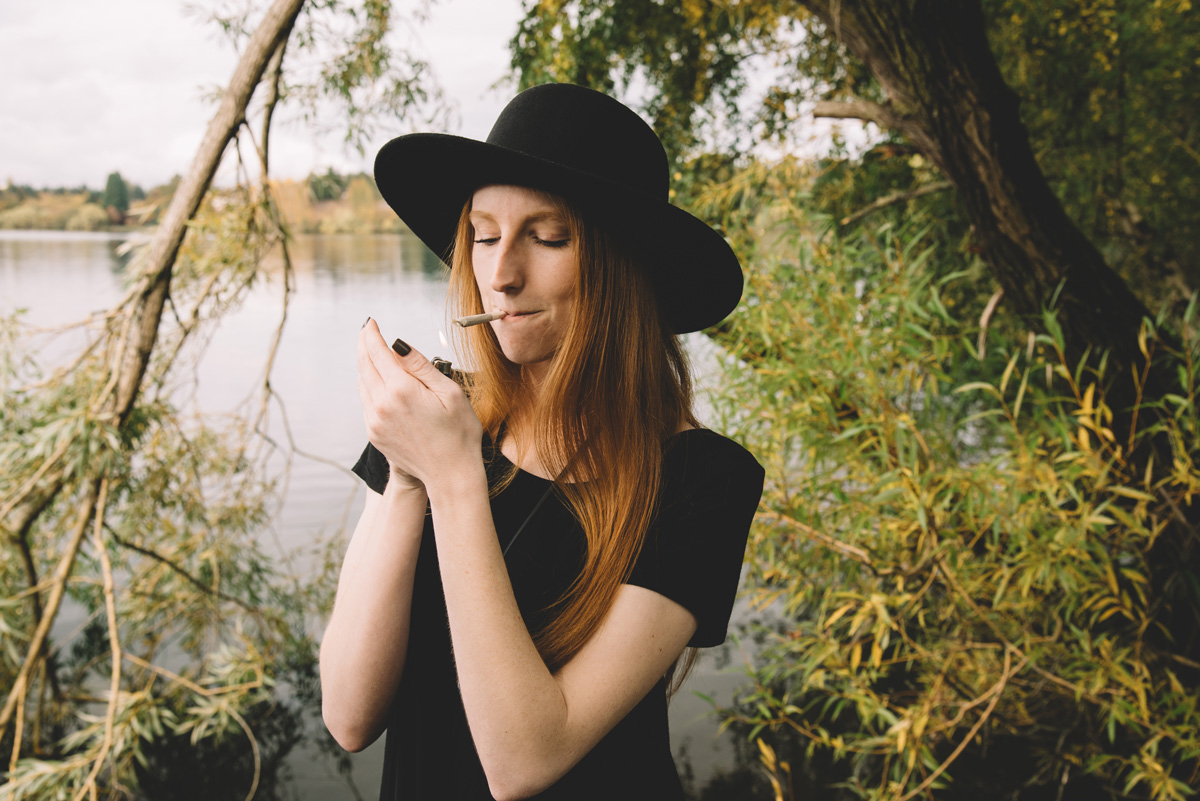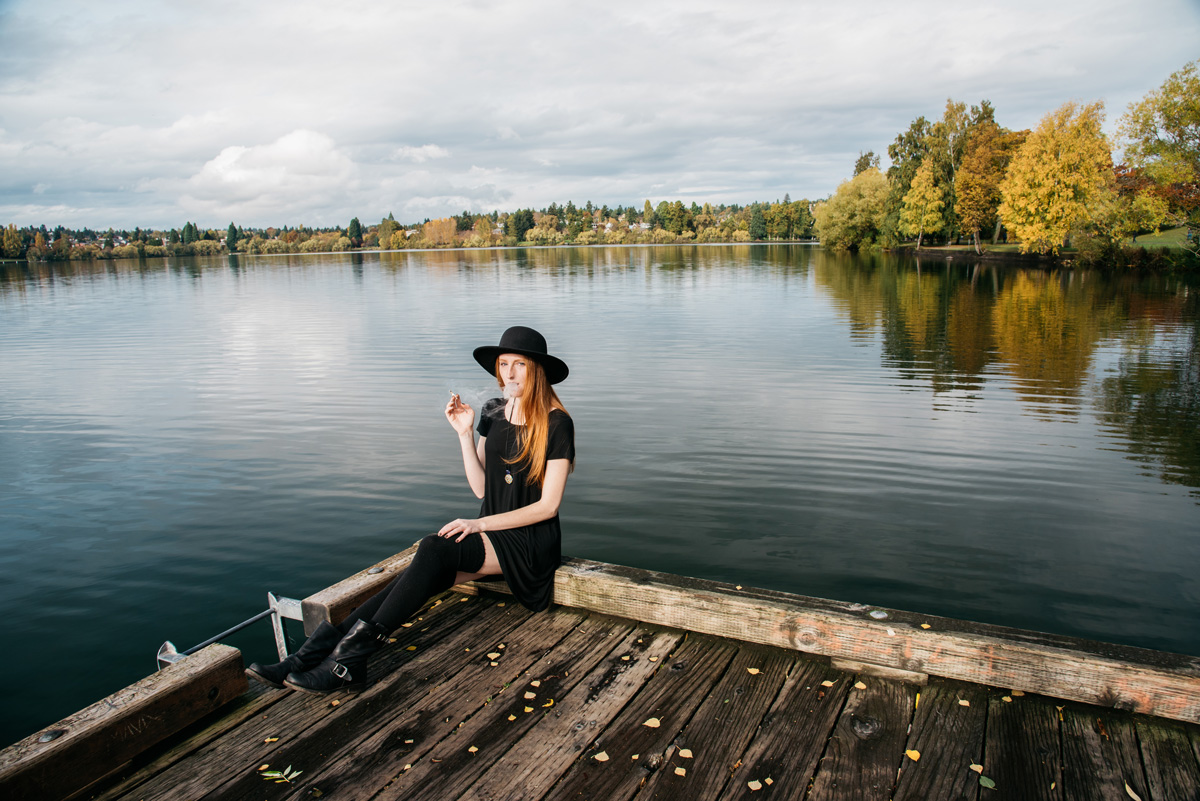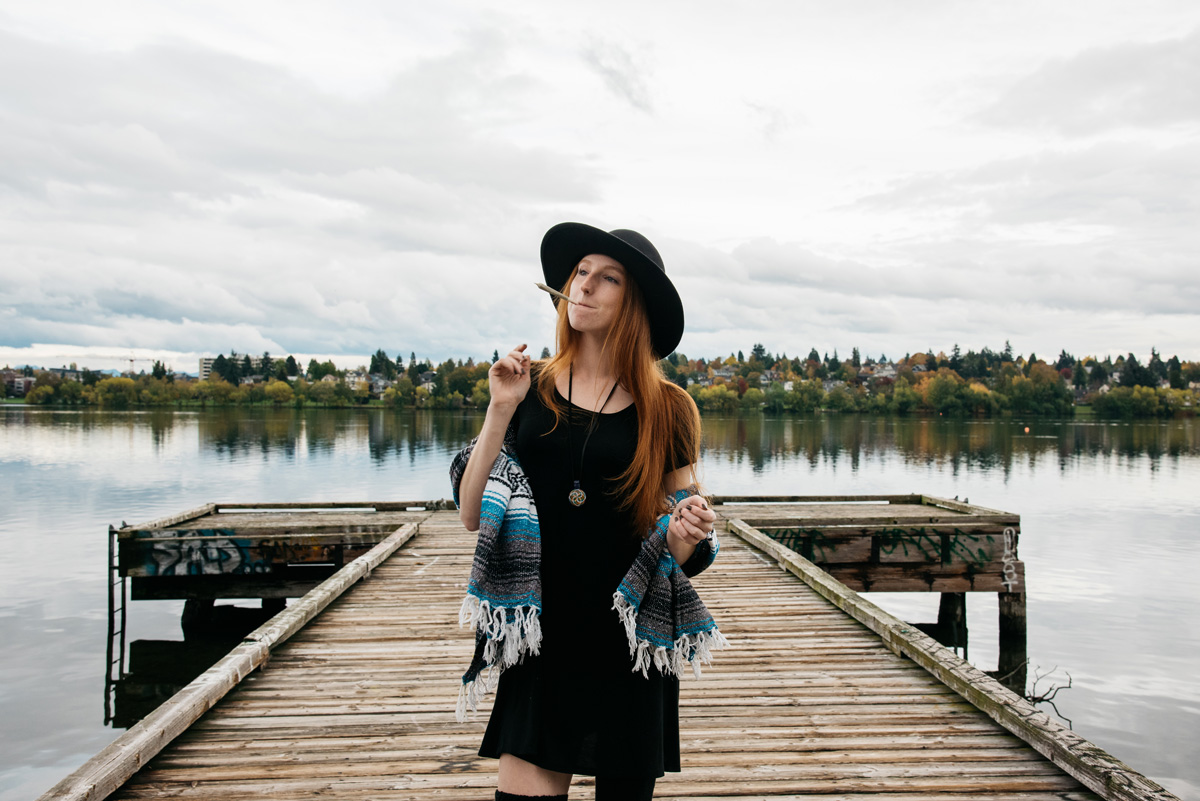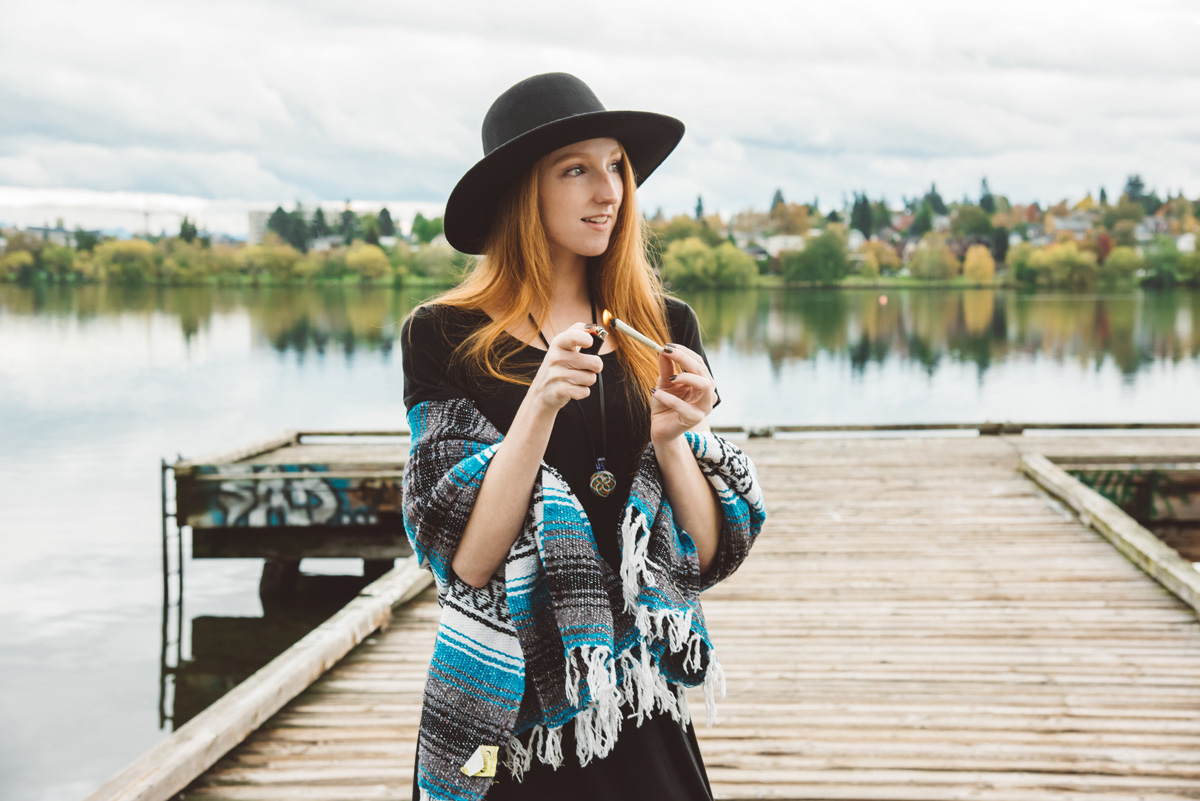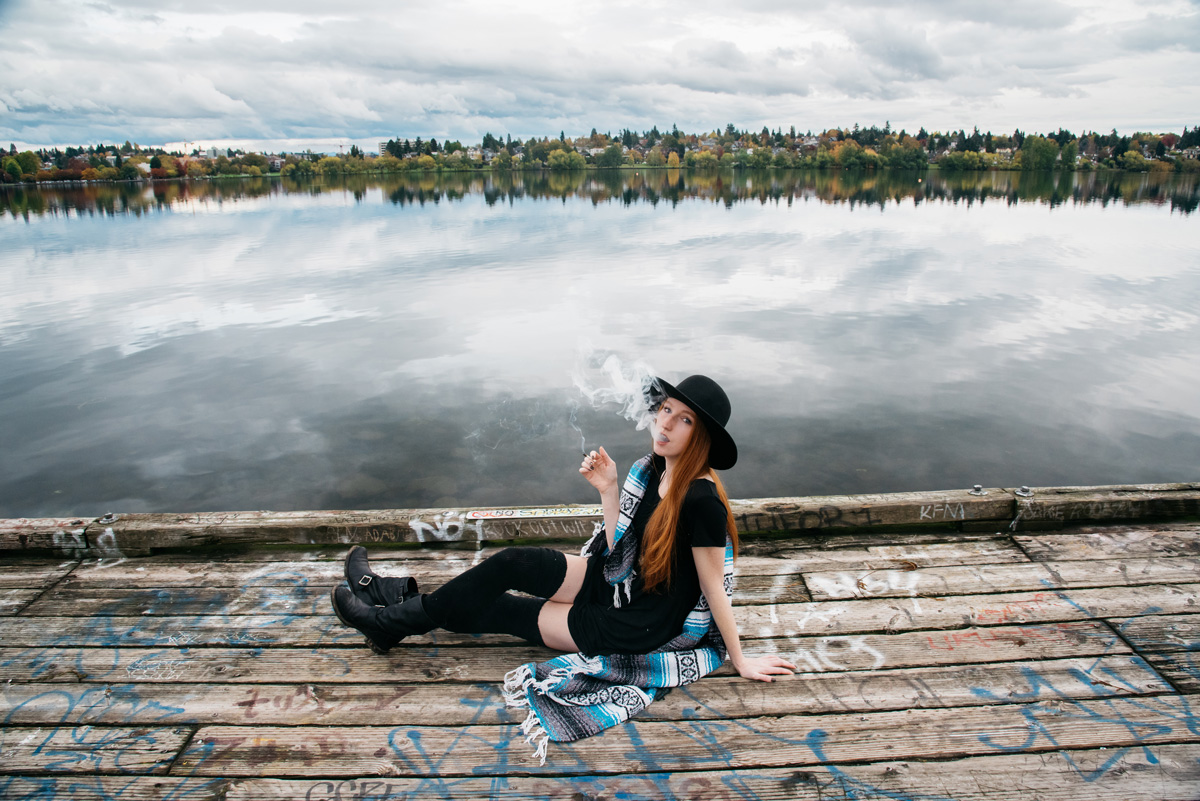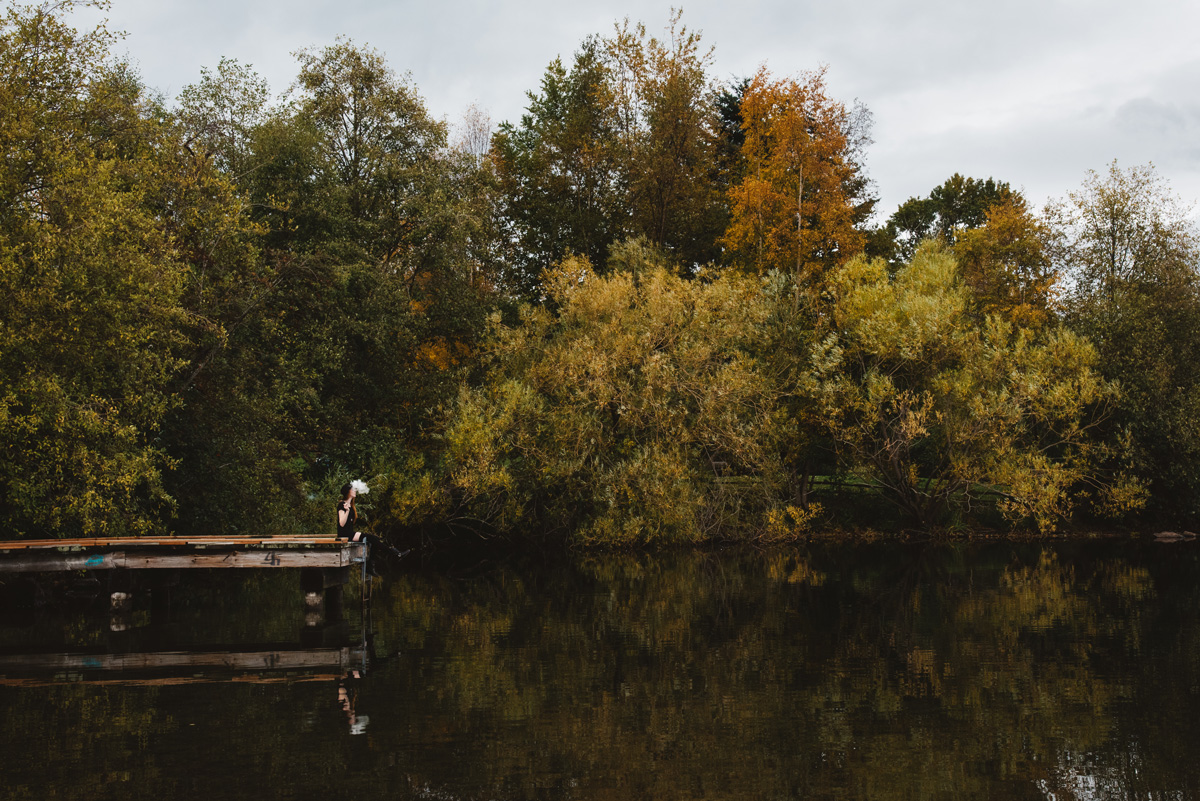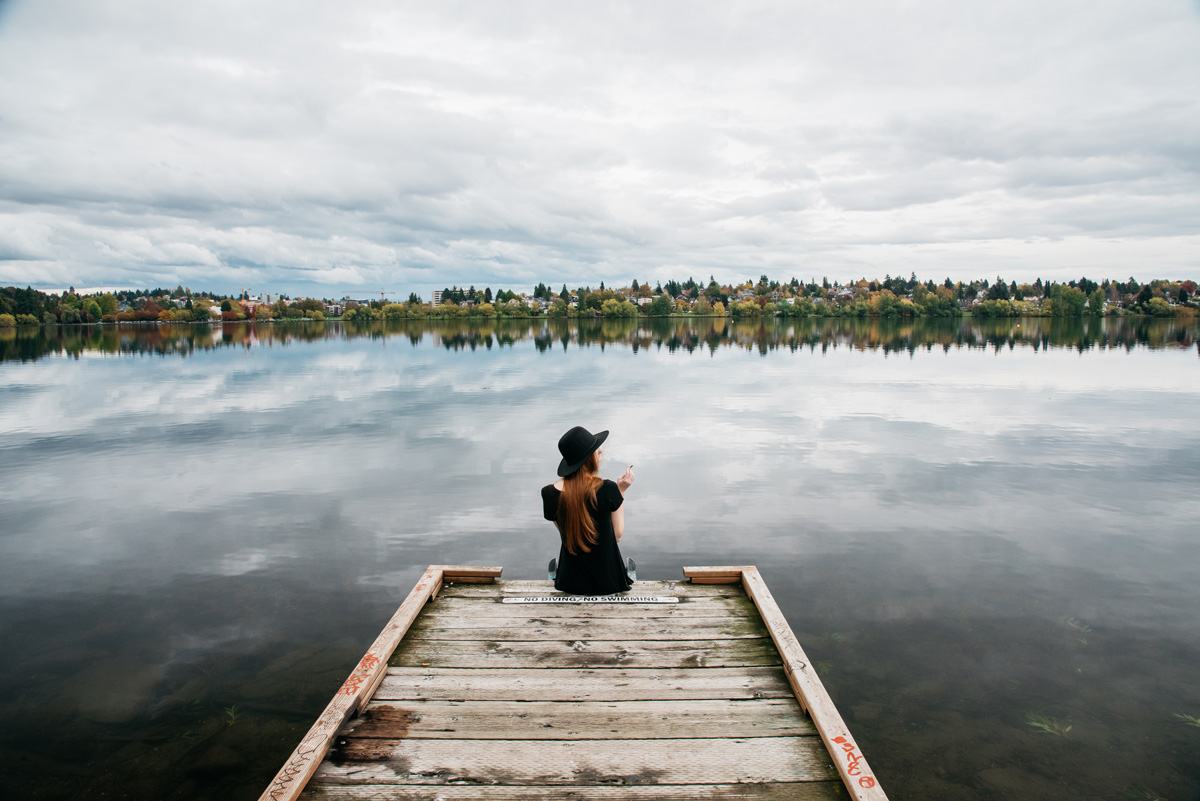 On Stoney Sundays we smoke ganja at Green Lake. Rain or shine, nothing will stop our shoots.
I photographed Moreta first. We dodged raindrops while blazing on the dock. At some point the precipitation subsided. The sun broke from the clouds. Are we high or is this somewhere over the rainbow?
Moreta is one of my favorite women in weed. She's not only a mega babe, she's a total brainiac. She's a Biologist Monday through Friday, but blazes trails on the weekend.
Taylor met me next. Luckily the rain stopped and the air stayed calm. The dead air made it easy to blow fat smoke clouds. Taylor's vibrant hair matched the orange leaves reflecting on Green Lake. So many fall vibes.
This lovely lady works at Seattle Cannabis Co. At the end of our shoot we talked about the industry, sales and trends. We started to crunch numbers when Taylor realized she sold over half a million dollars in recreational cannabis last year. Now that is a #weedcrush.
One day and two shoots is photography goals. I feel fortunate to work with such talented, dedicated and inspiring women. Make sure you're following them both on Instagram at @mfjane and @positiveginger!
---
---
You might also like
---