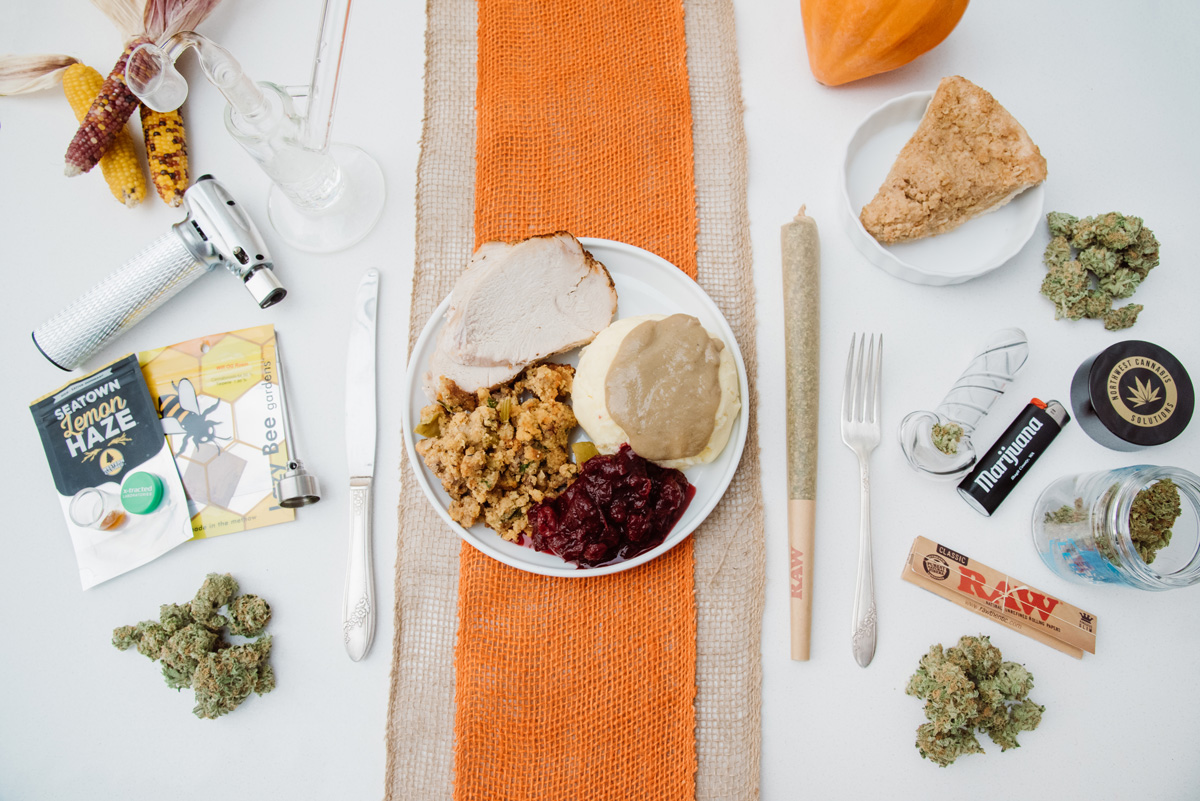 i have a lot to be thankful for this danksgiving
Working in weed I have a lot to be thankful for. Legal weed, employment at an amazing company and content creation for budding brands are a few reasons to give thanks. Consequently, this Thanksgiving is Danksgiving.
I want to share a few of my favorite companies, so you too can turn Thanksgiving into Danksgiving.
Western Cultured's Super Lemon Haze Wax:  If there's one wax to represent 2016, it's Western Cultured's Super Lemon Haze processed by X-tracted. This powerful sativa is a lemon kick in the pants. I smoke it before workouts, photo edits and chores. Need a strain to help you power through holiday errands? Pick up this SLH, it's always in stock at Hashtag Fremont.
Lazy Bee Garden's Wifi OG Rosin:  Wifi OG Rosin by Lazy Bee Garden is a must-have. This solventless sativa has an earthy, sour aroma. Wifi OG has creative, euphoric high. Great for you top chefs turned pot chefs.
Legends' Blue Dream:  Blue Dream is a strain everyone will love. Legends' sativa-dominant hybrid is a perfect blend. Blueberry's calming effects coupled with Haze's cerebral invigoration make this strain a must at the dinner table. Everyone from your grandma to crazy uncle will want to hit Blue Dream.
Rolling Papers by RAW:  After giving thanks with the fam, give them something to be thankful for. Roll up a fat cone with RAW natural rolling papers. These papers are unbleached for a smooth, clean hit every time.
This Danksgiving, light up with loved ones. Even the best weed is worthless if you don't have family and friends to share it with.
---
---
You might also like
---