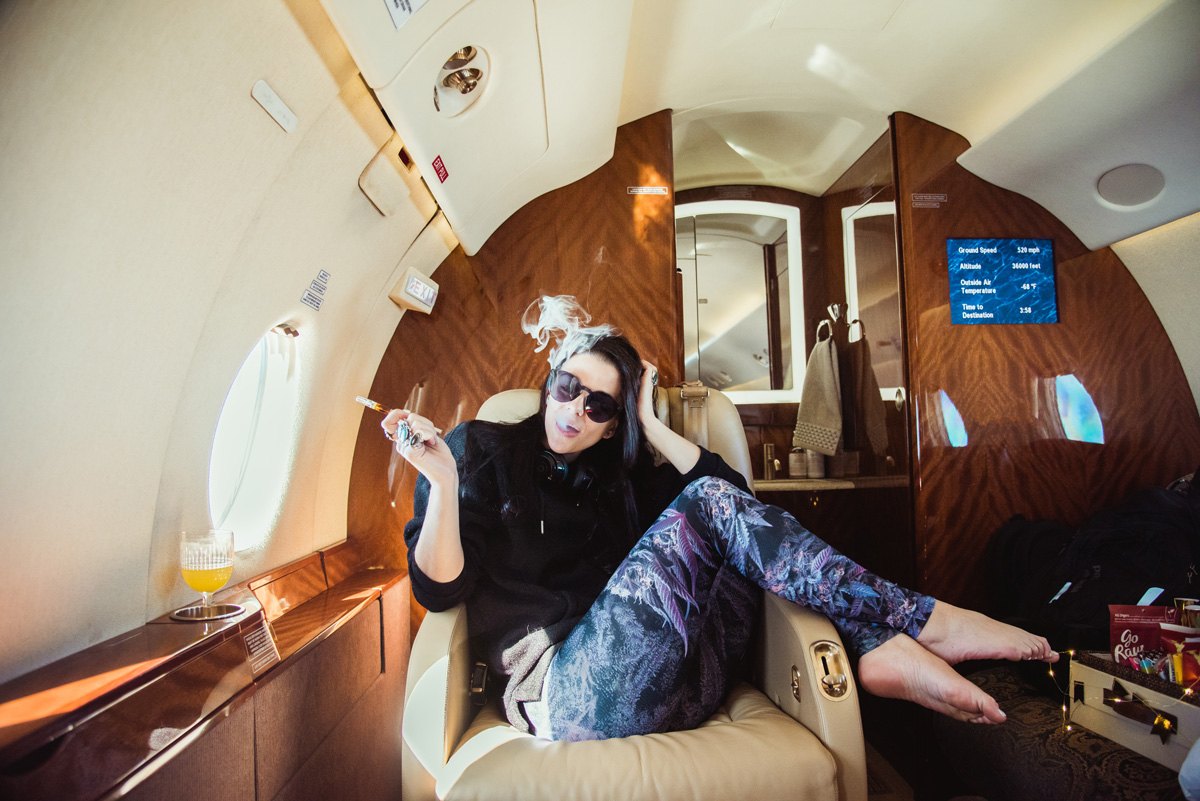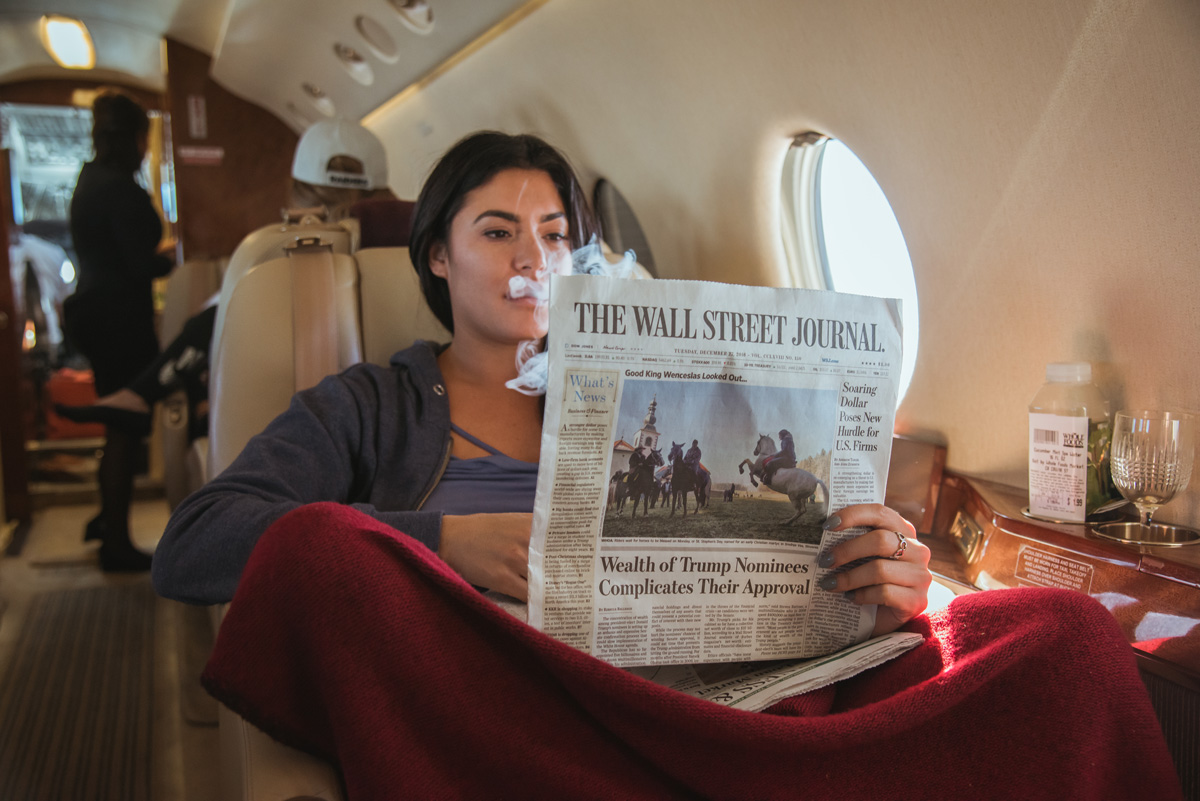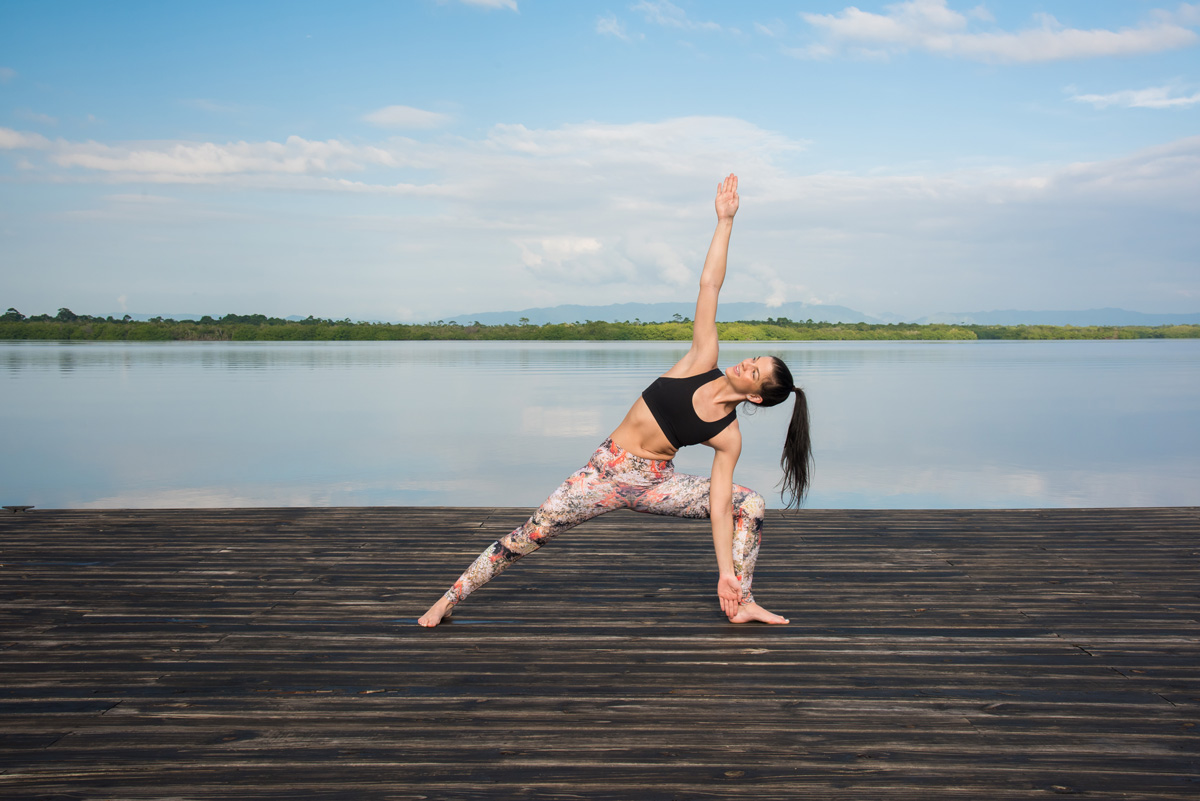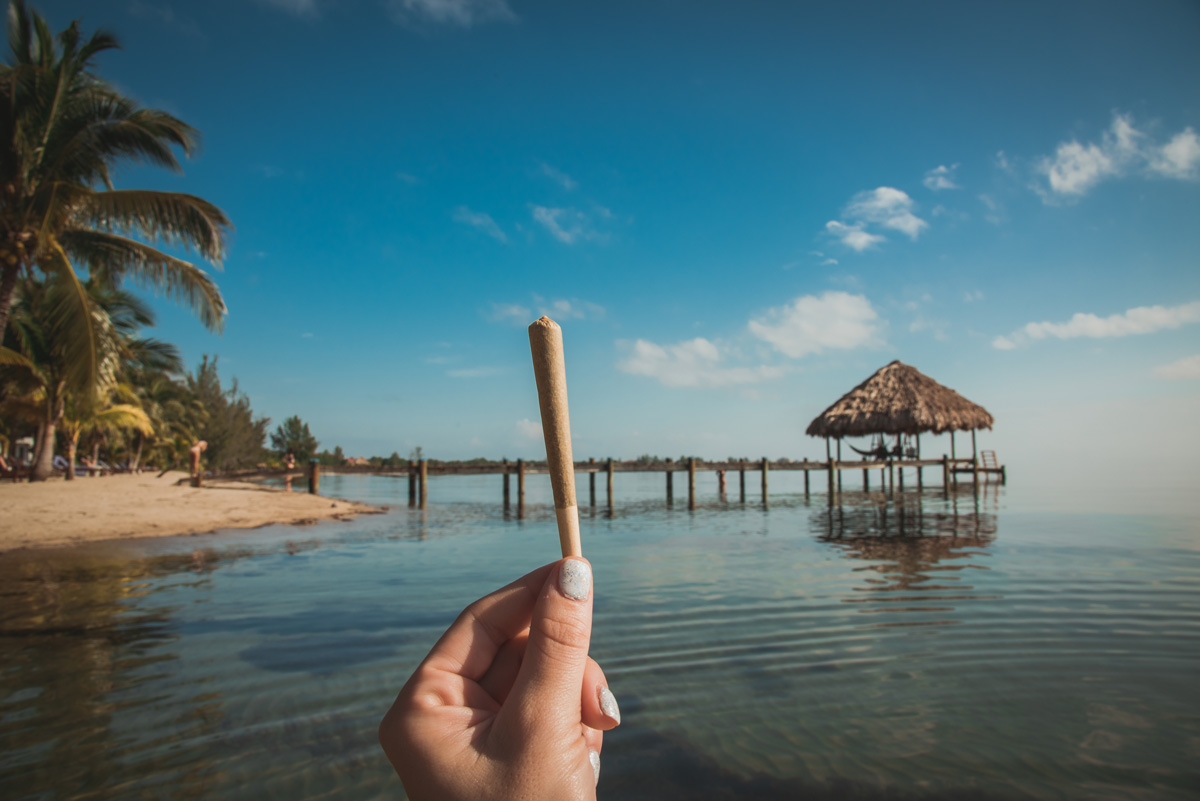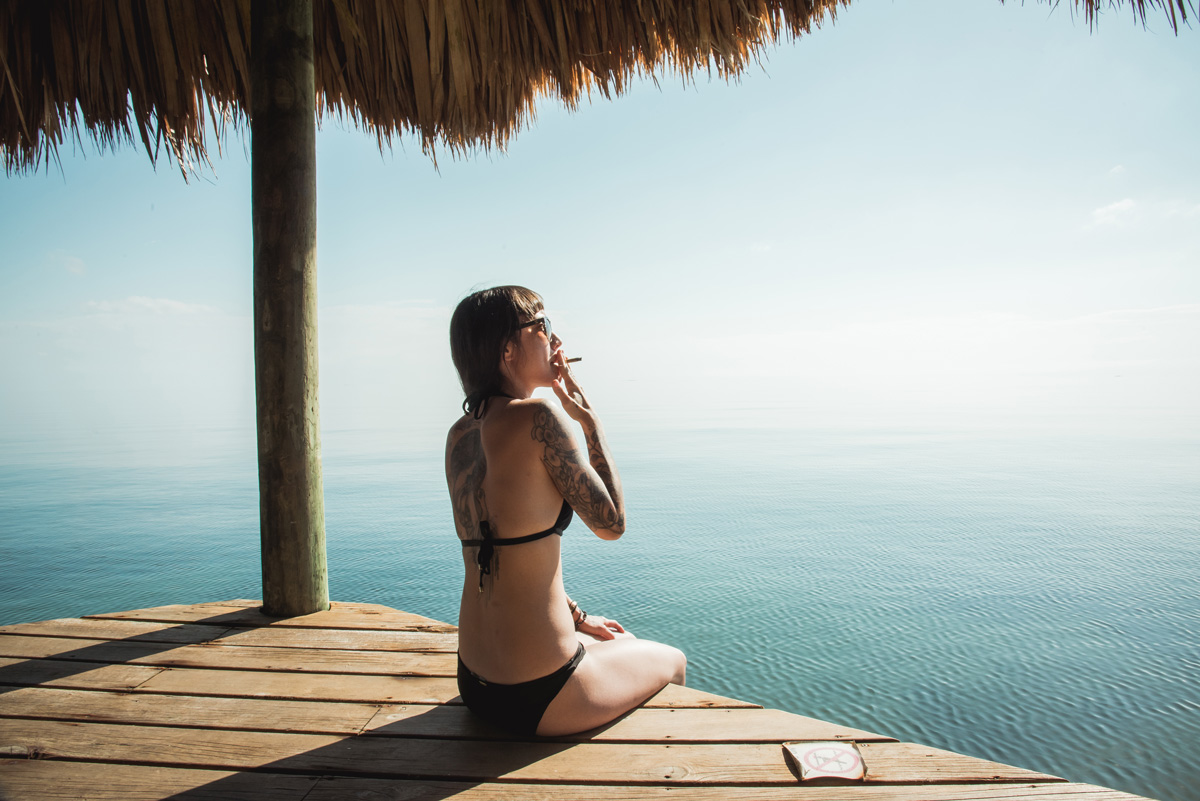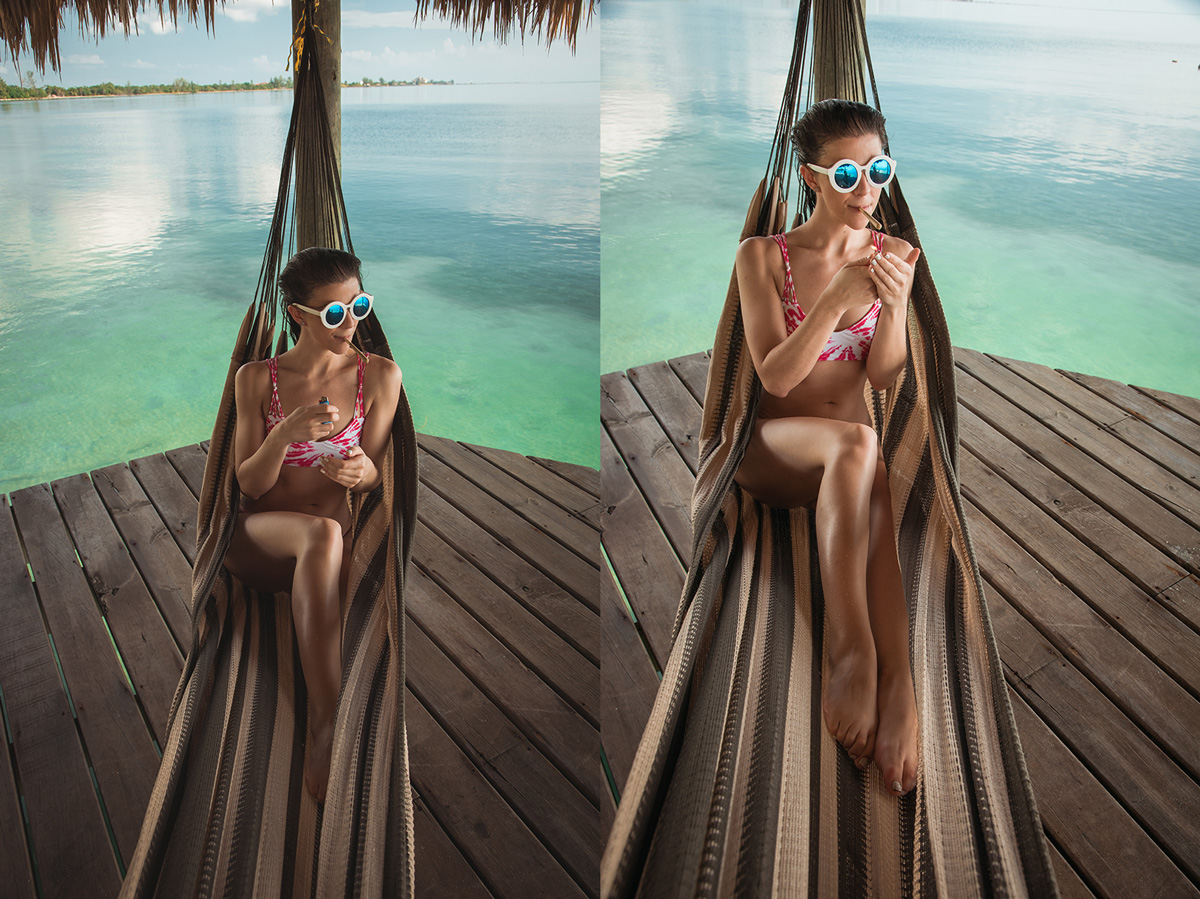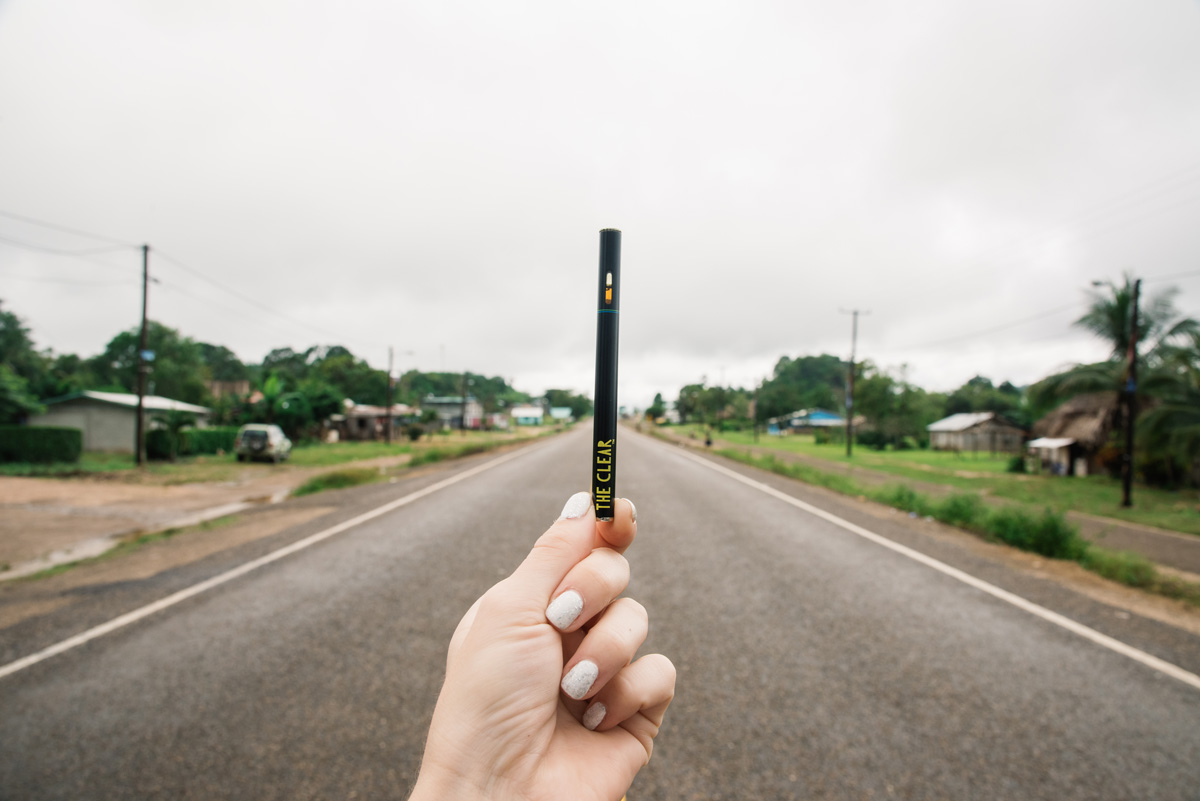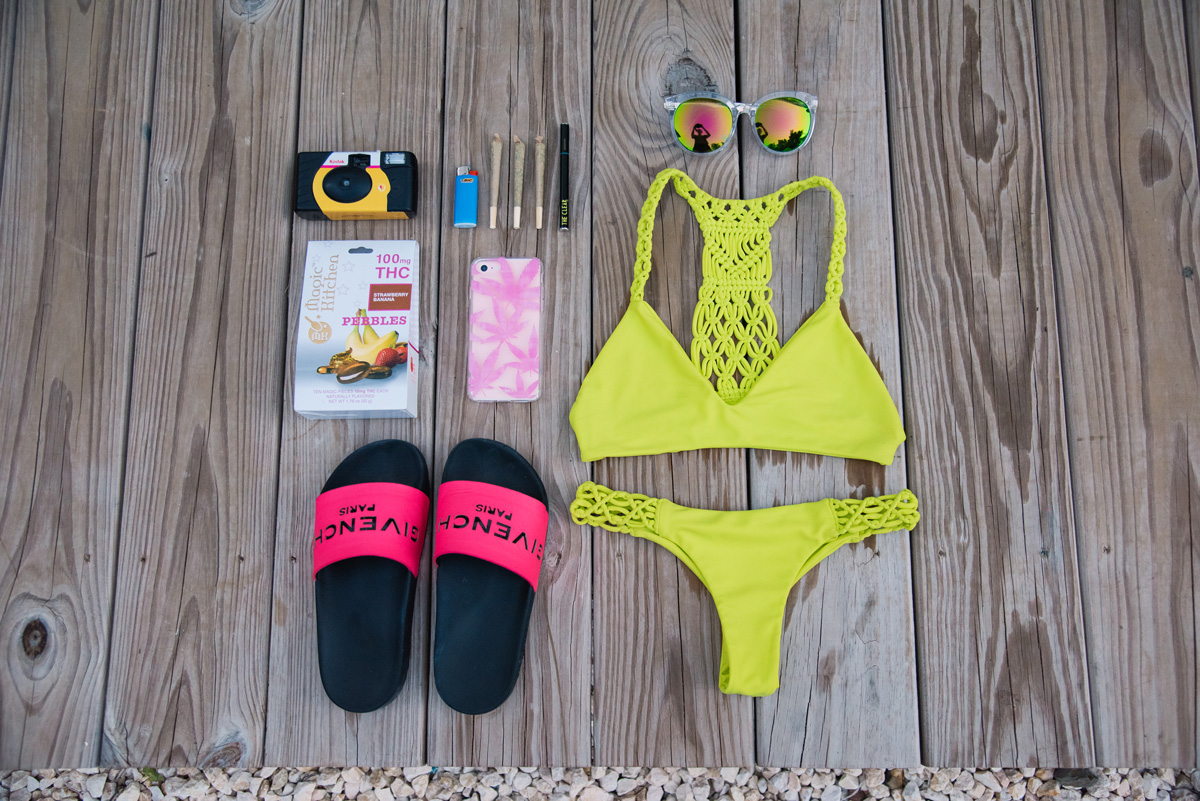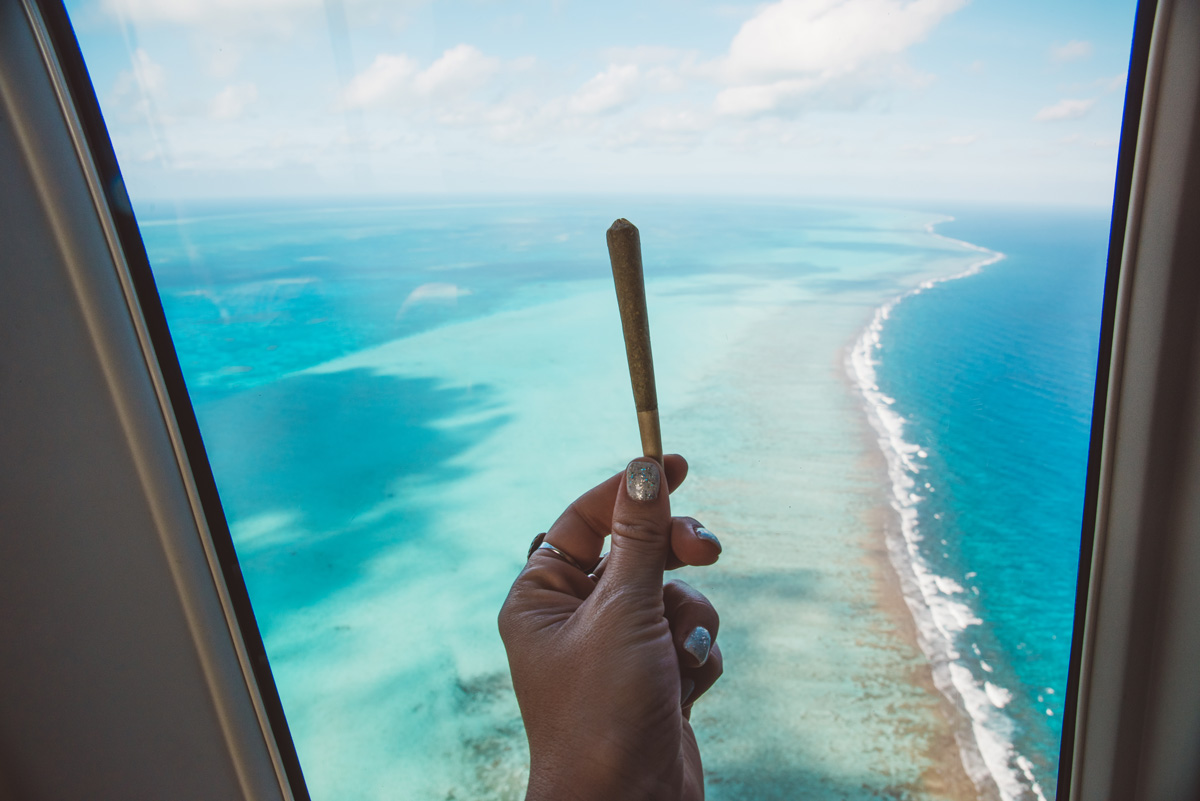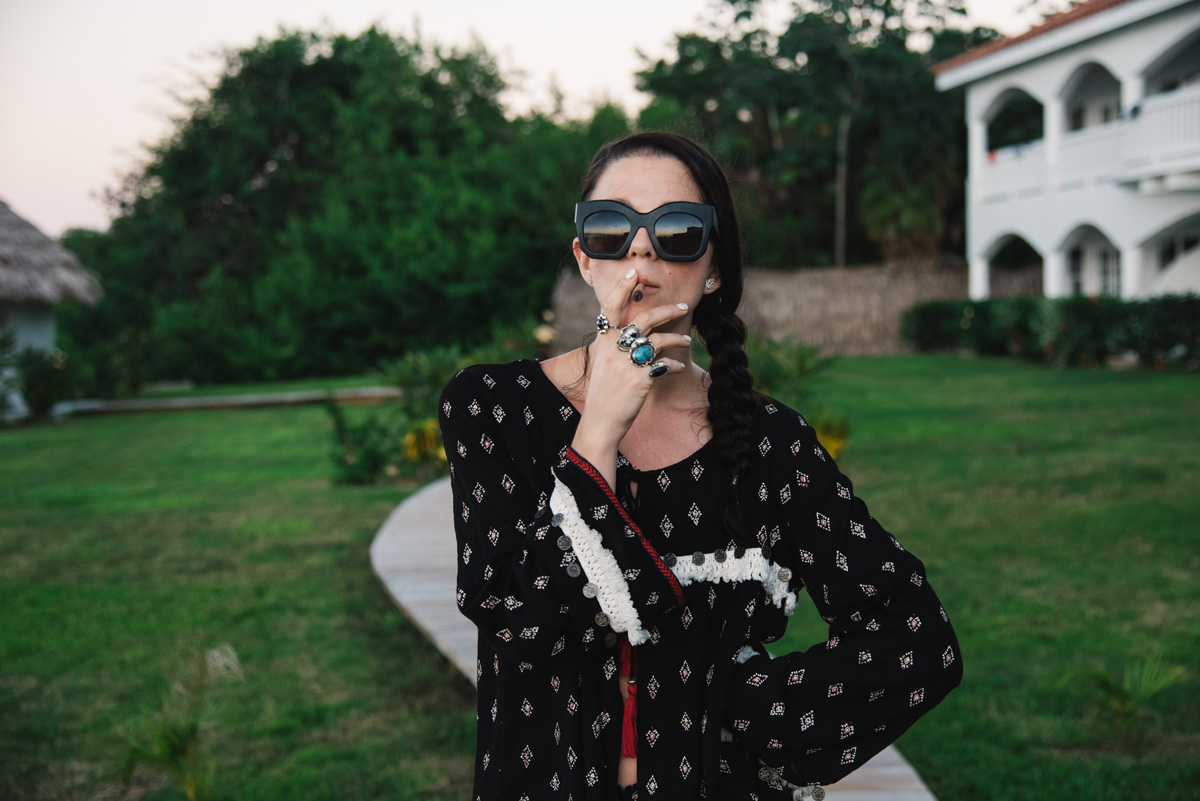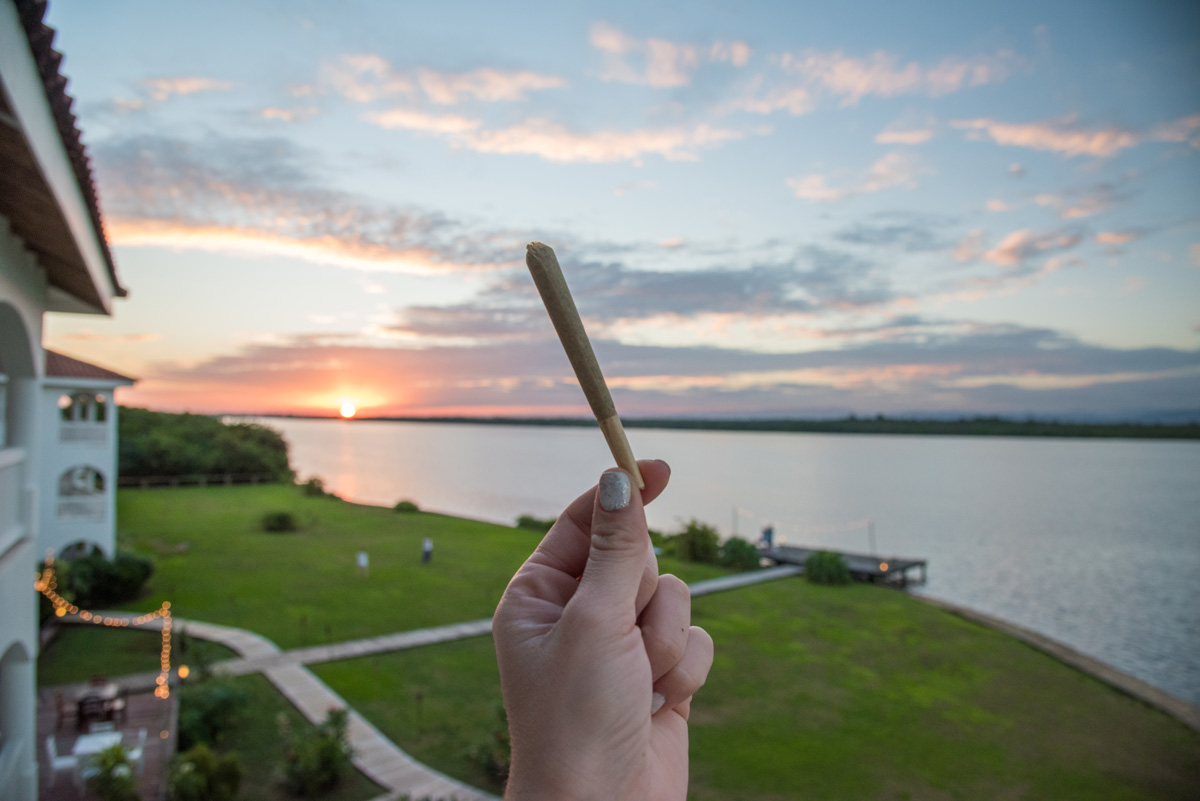 One week, six girls and 36 joints to blaze in belize
As 2016 comes to a close, what better way to celebrate the new year than by getting blazed in Belize?
Before taking off the Van Nuys tarmac we'd already toked up. Snakes on a plane? More like vapes on a plane. It's not every day you get to puff, puff, on a PJ.
I started my mornings with a little yoga and weed in KindStems leggings. These vibrant, soft, made in America leggings catch attention wherever I go. Even the concierge questioned my canna-print pants.
Like clockwork, our girl gang hit the beach around 10 AM. A hammock and hut near the Maya Beach Bistro provided a perfect location to lounge, smoke and soak up the sun.
Disposable pens by The Clear made it easy to vape on adventure days. After hours of contorting ourselves through ancient rock formations, we vaped in Belize's famous crystal caves. We also enjoyed Super Lemon Haze before chowing down an authentic Belizean lunch.
We lit up the caves, vaped over the Blue Hole and enjoyed sessions at sunset. This trip is one for the books. Never in my life did I think I'd blaze around Belize with some of my best buds. Where will we travel next?
---
---
You might also like
---