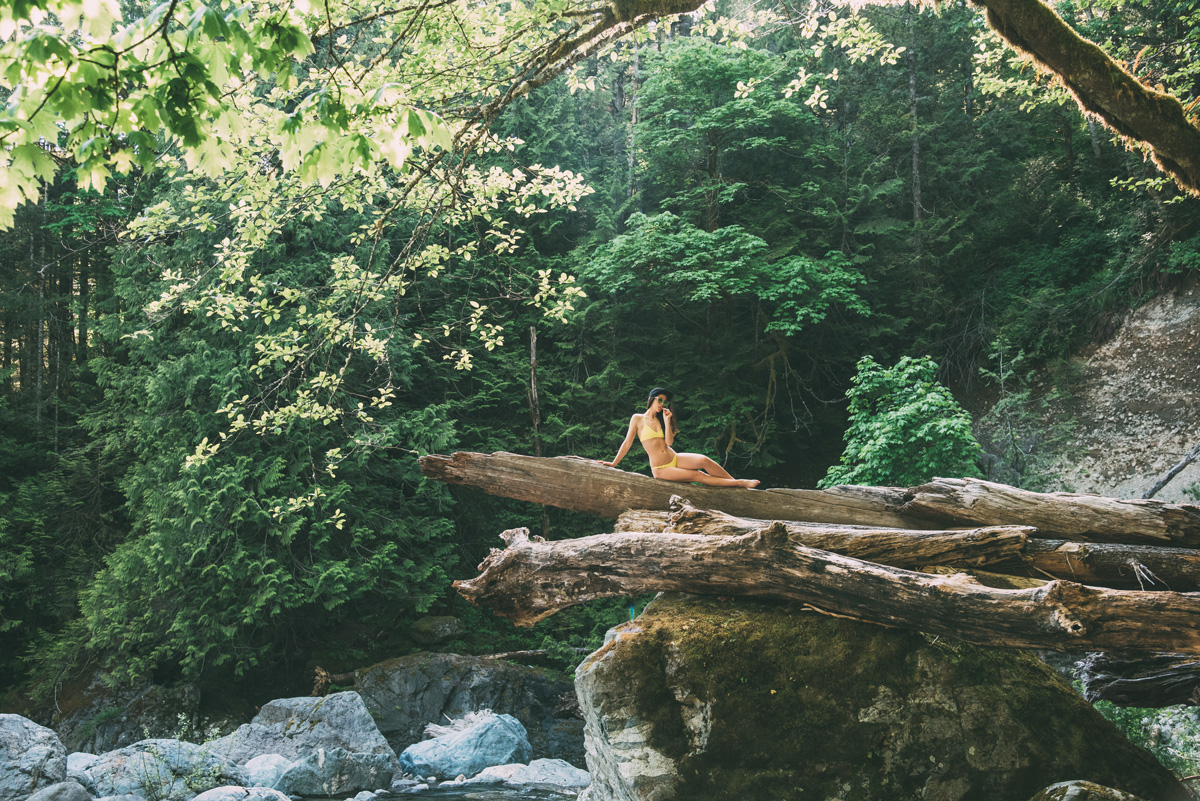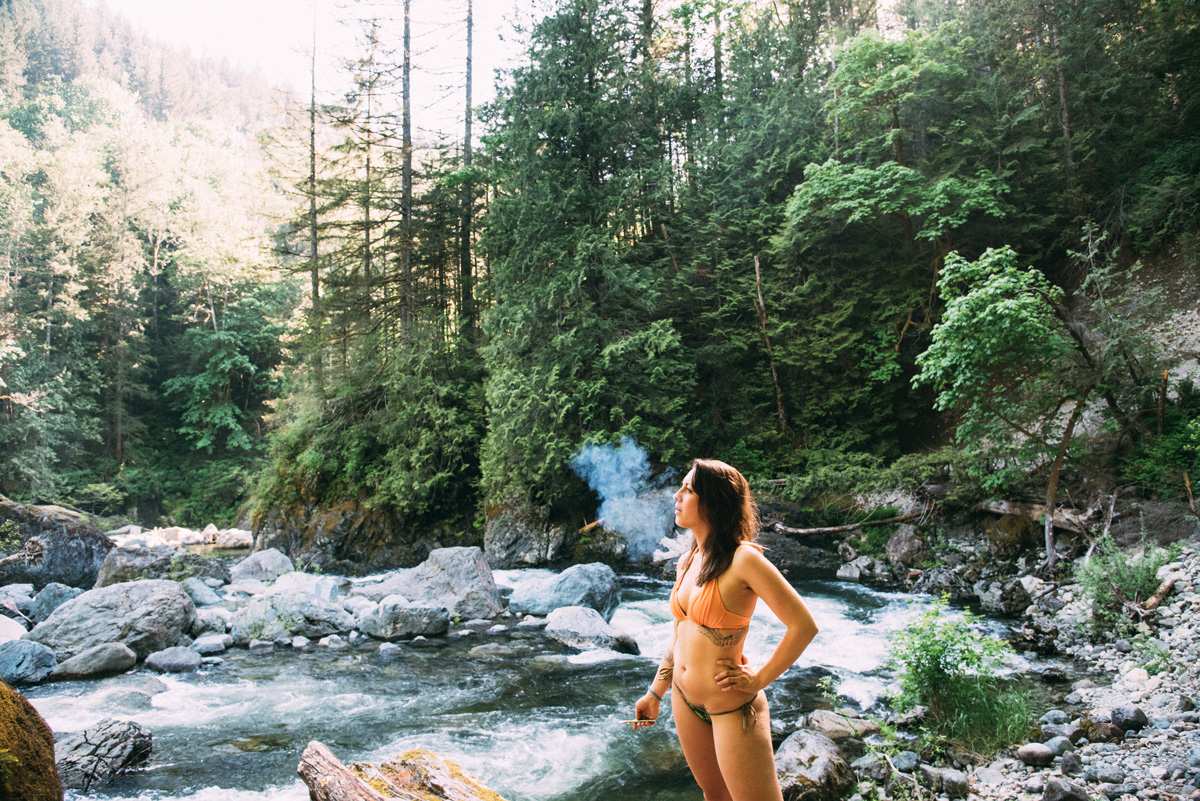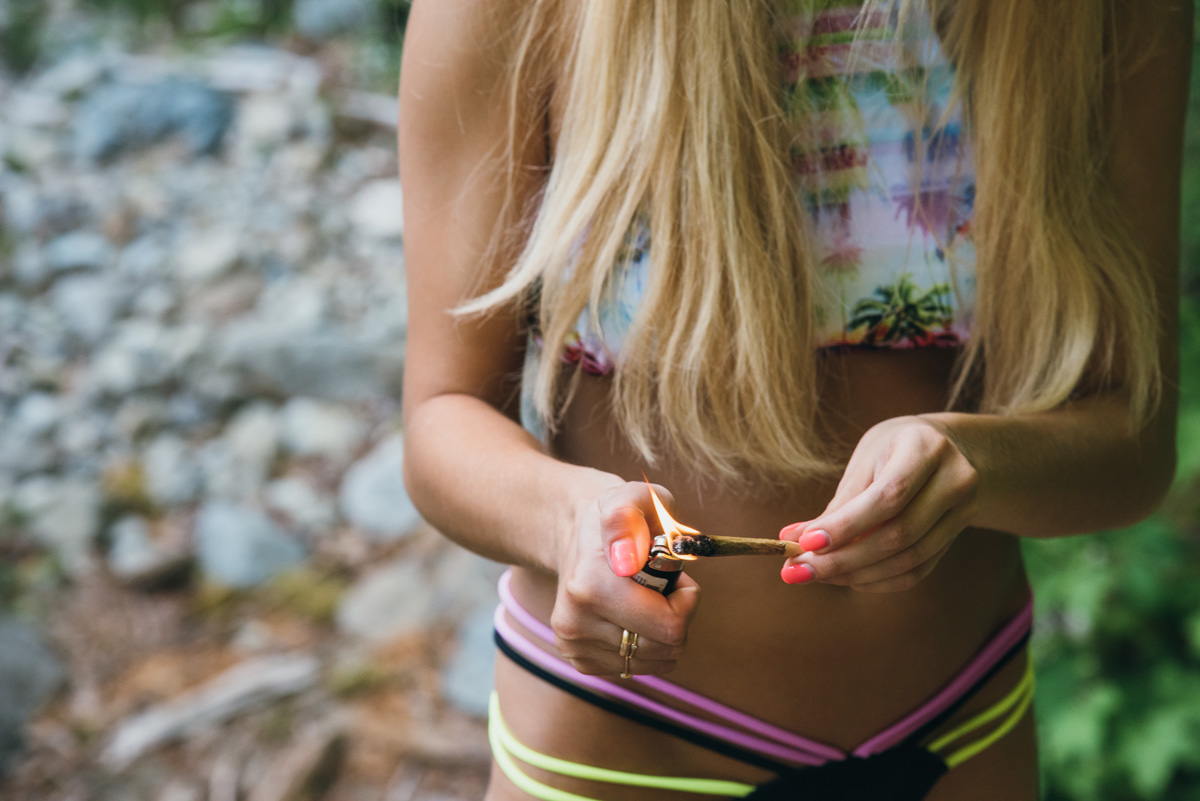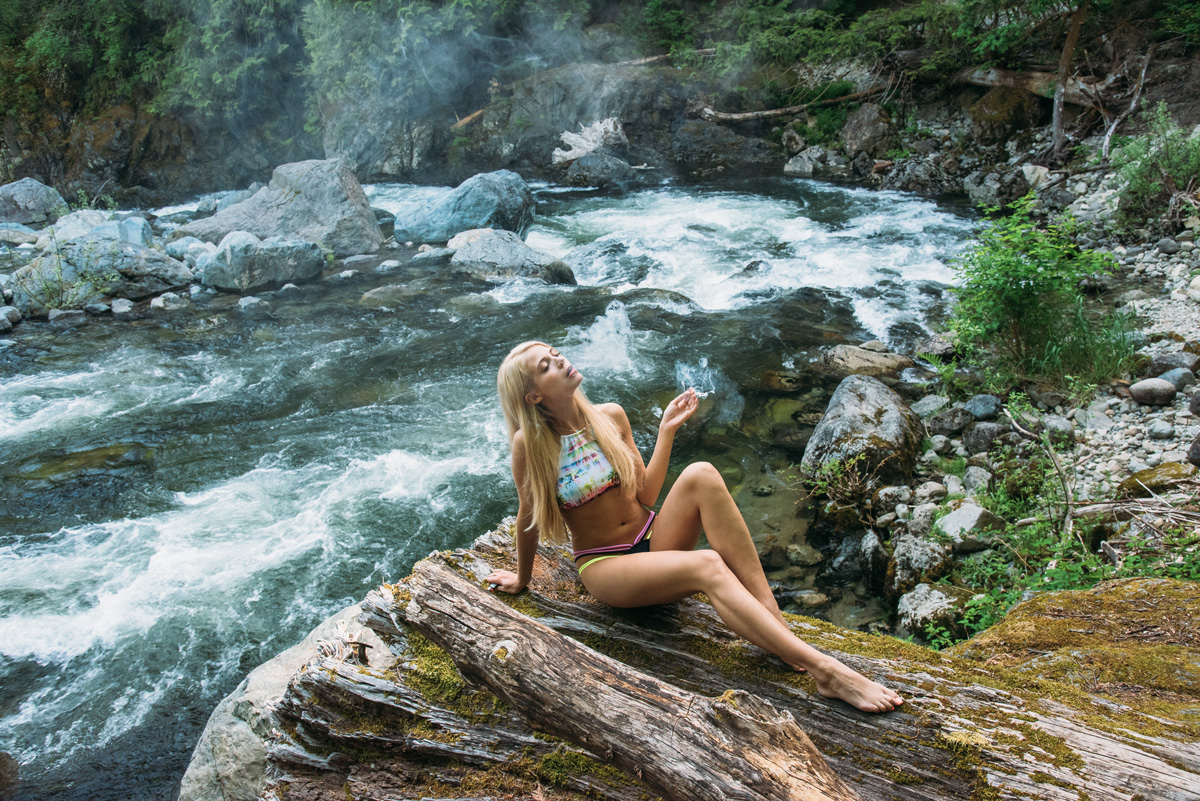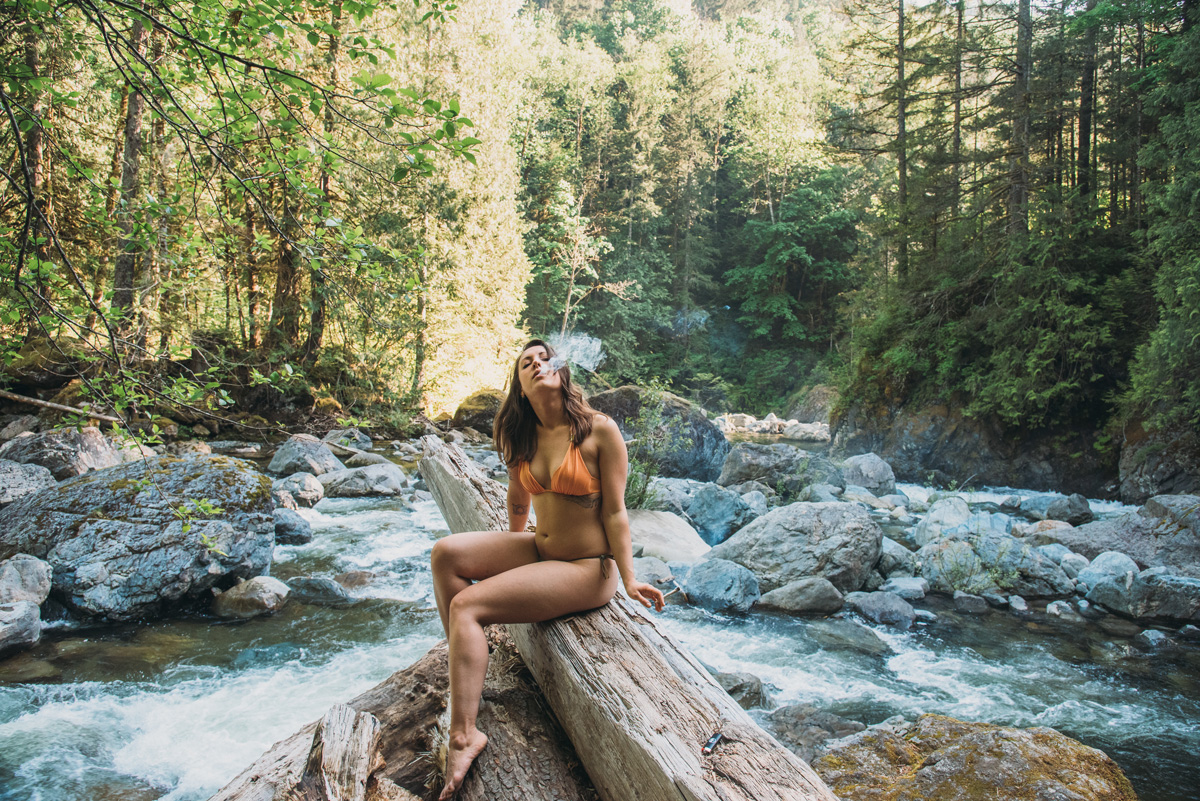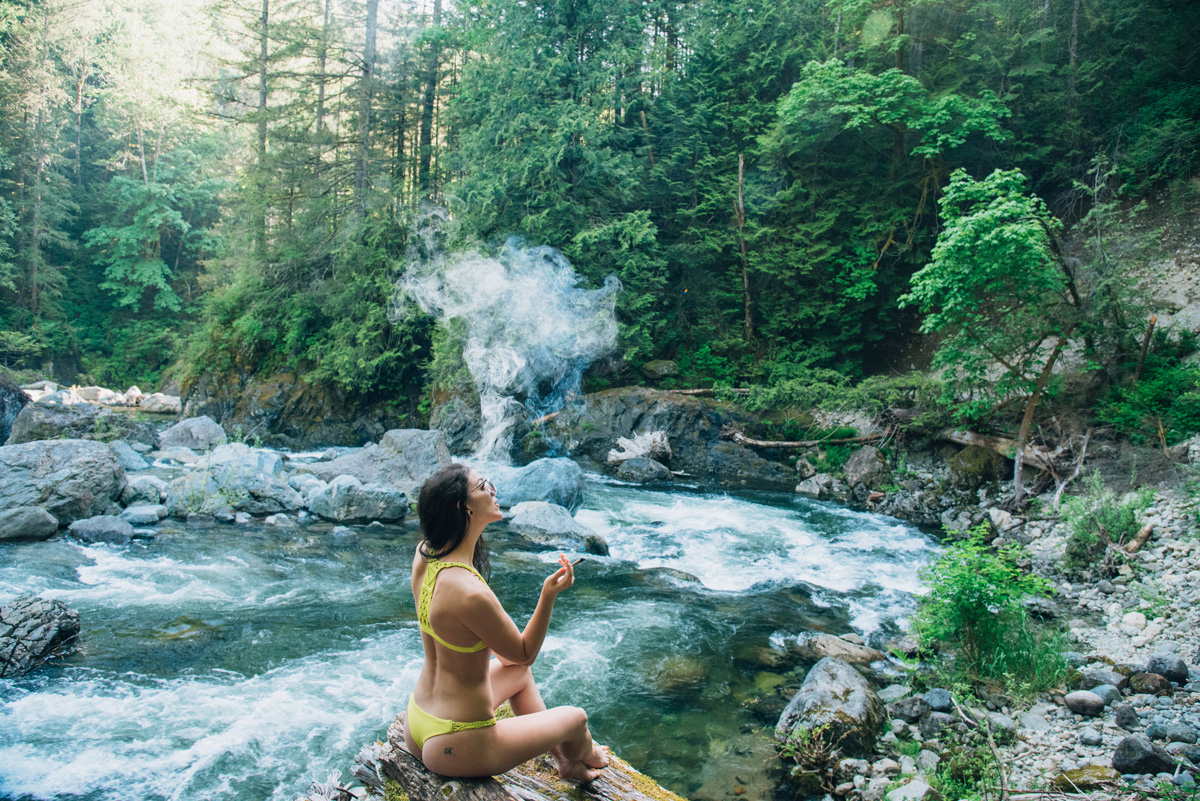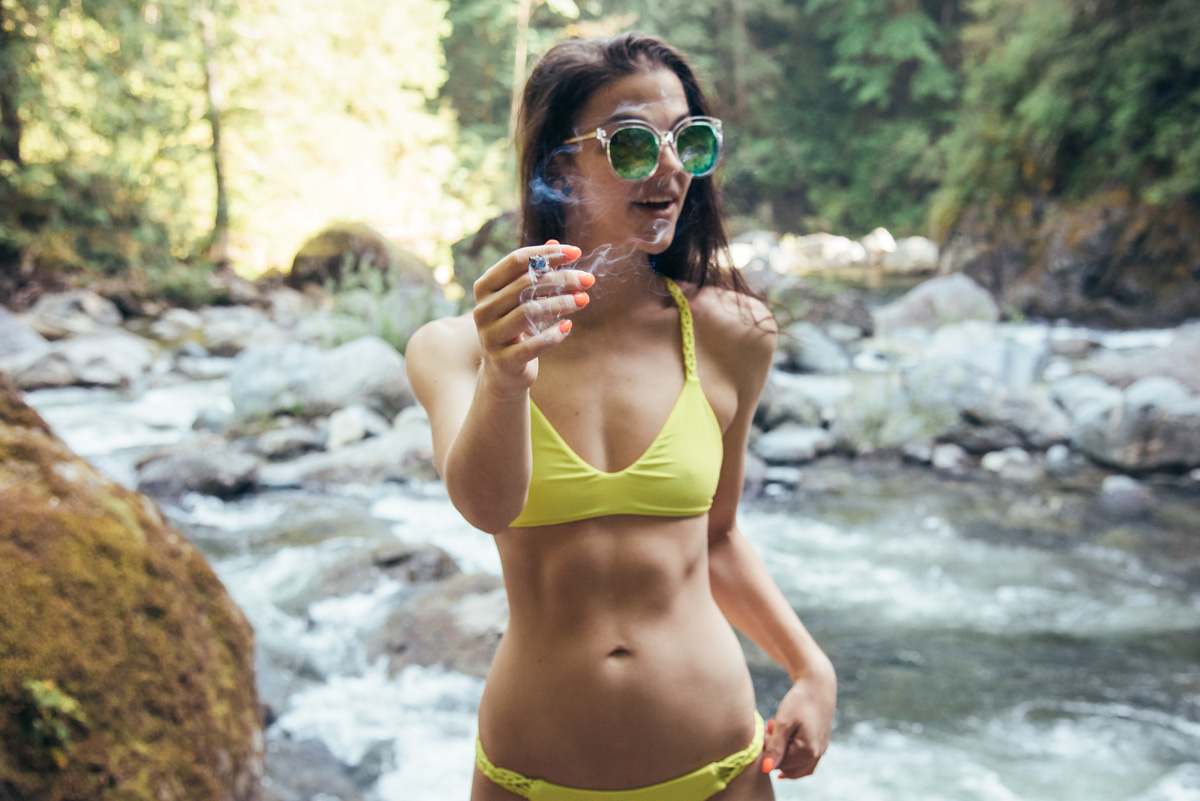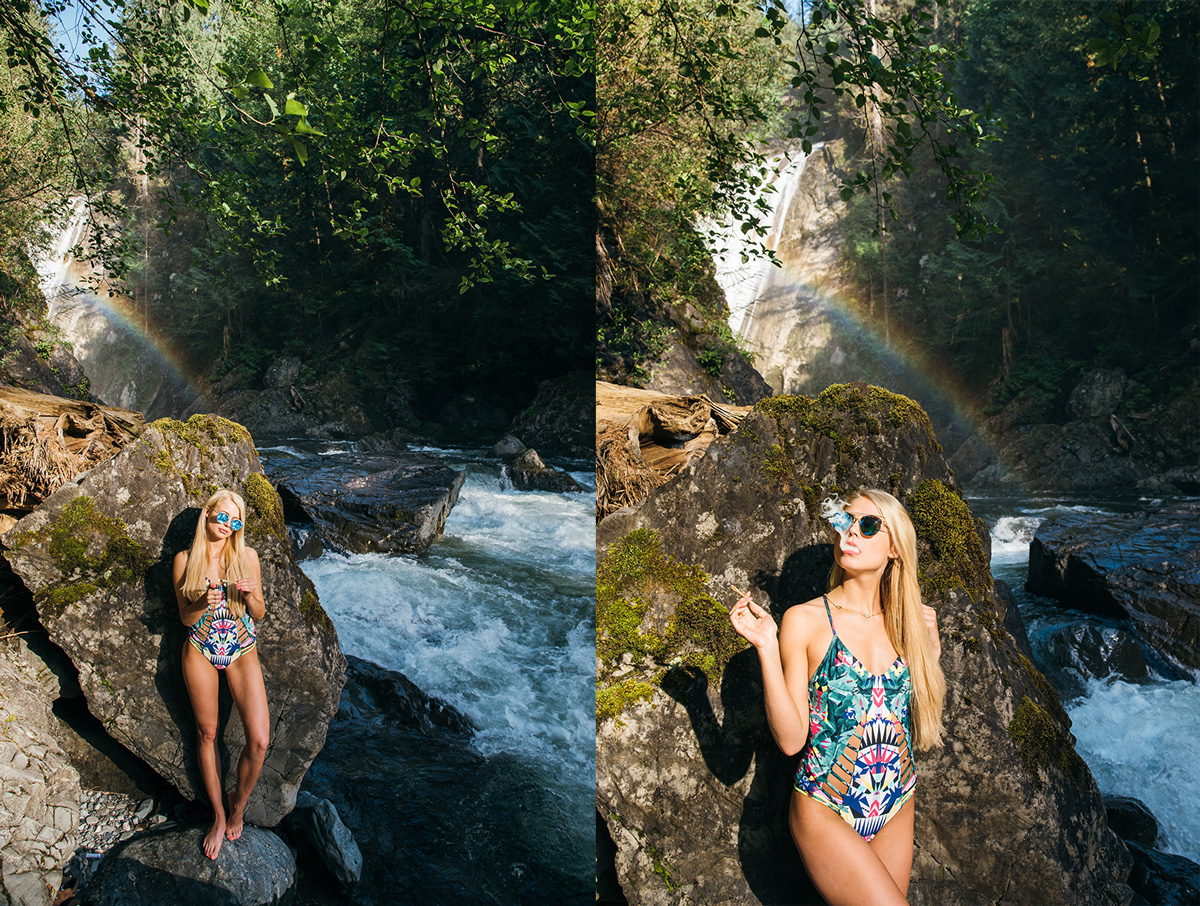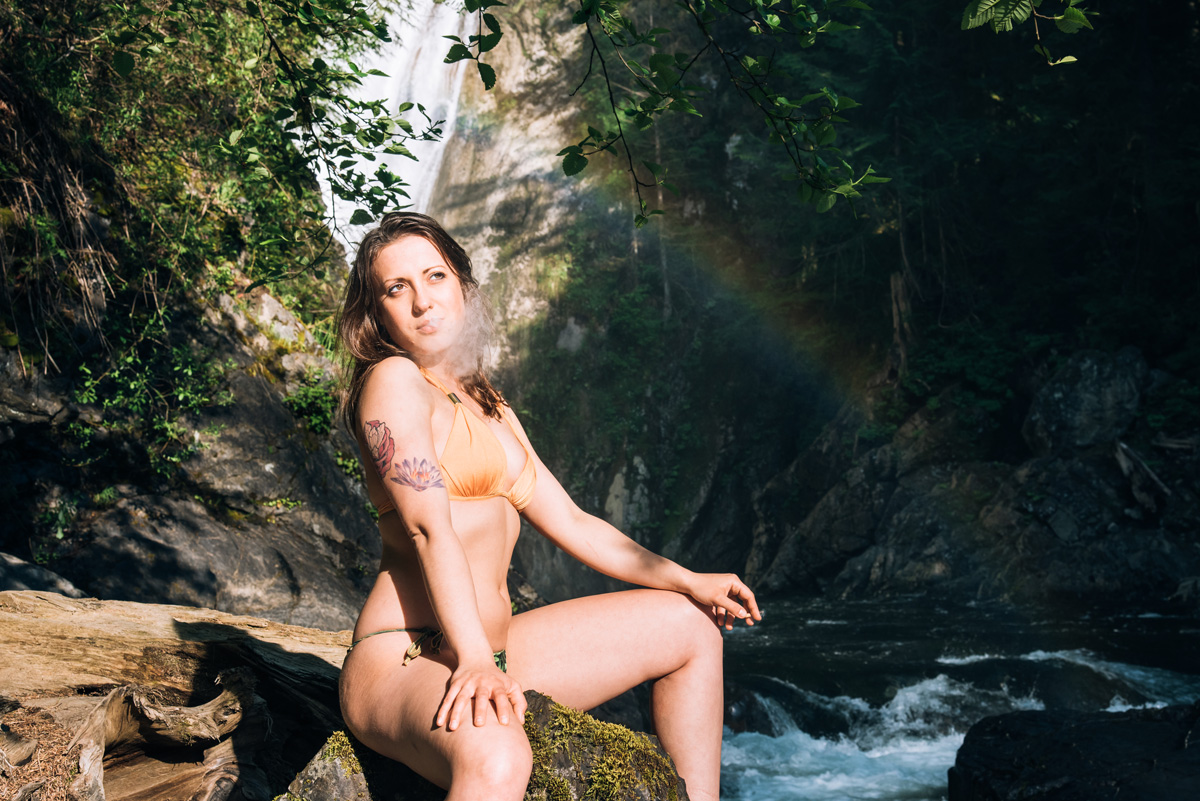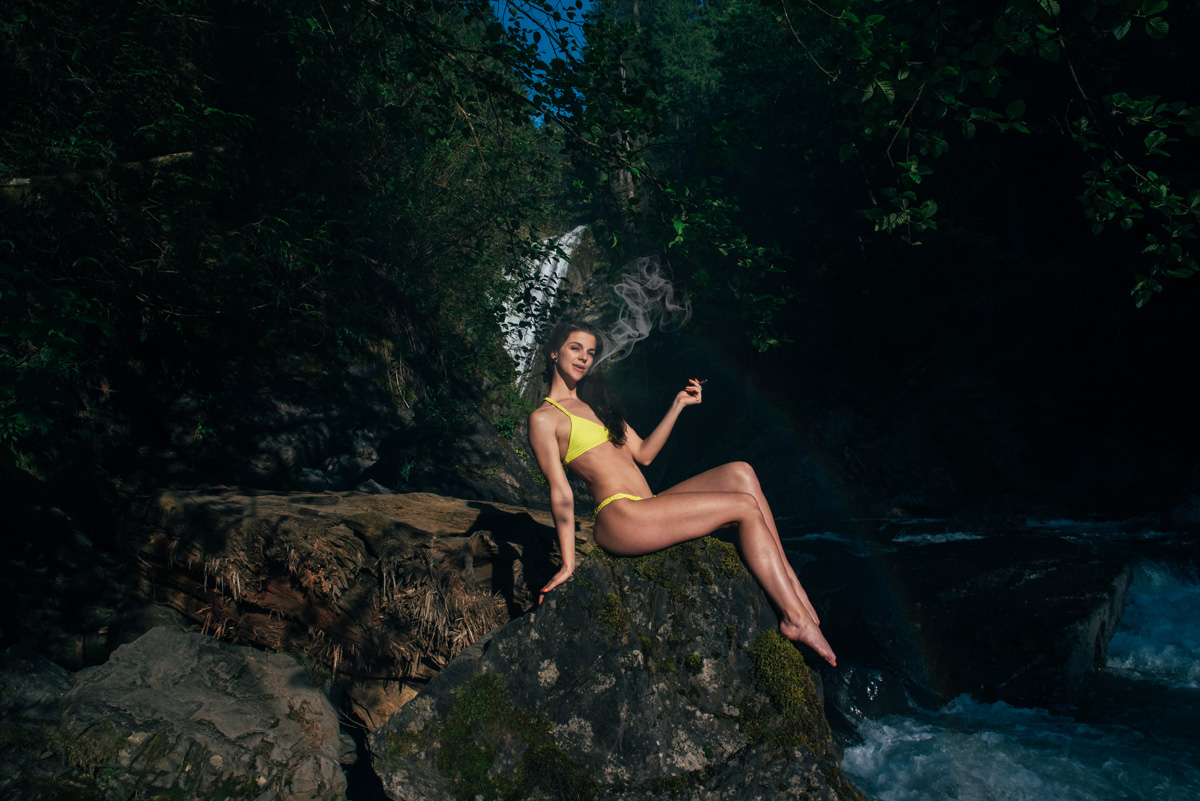 Chasing Waterfalls at Twin Falls
Don't go chasing waterfalls, unless it's Twin Falls with your friends. I recently hiked this popular trail with Andrea and Masha, Evergreen Market's Digital Coordinator, for a golden hour smoke sesh.
Masha interviewed me for Evergreen Market's blog (read it here) so came along to shoot photos. We left Seattle on Sunday afternoon for another epic adventure. Fingers crossed for calm weather and nice light.
It's easy to see why Twin Falls is a favorite amongst PNW hikers. The trailhead is only 30 miles from Seattle and the hike itself is a mellow 2.6 miles roundtrip. As the hike progresses, you eventually find yourself next to a river. The scene looks like something from another world. Massive trees make us look like ants on a log. Across the river is an abandoned, mossy mine. Oh yeah, as for those falls? They splash down a massive rock face and when standing next to them you feel miniscule.
Unfortunately the water flowed more like wild rapids than a windy river, so we didn't venture out onto the boulders as planned. Alas, we still found plenty of smoke spots. My favorite? This giant log. The mist from the falls created a rainbow as the sun crept through. I guess the Pacific Northwest really is paradise.
If you're looking for a mellow hike with a refreshing reward, pack your pot and trek to Twin Falls. Pro Tip: Sunday afternoon is the best time to hike as the crowds have cleared and light is heavenly. Have fun and enjoy!
---
---
You might also like
---