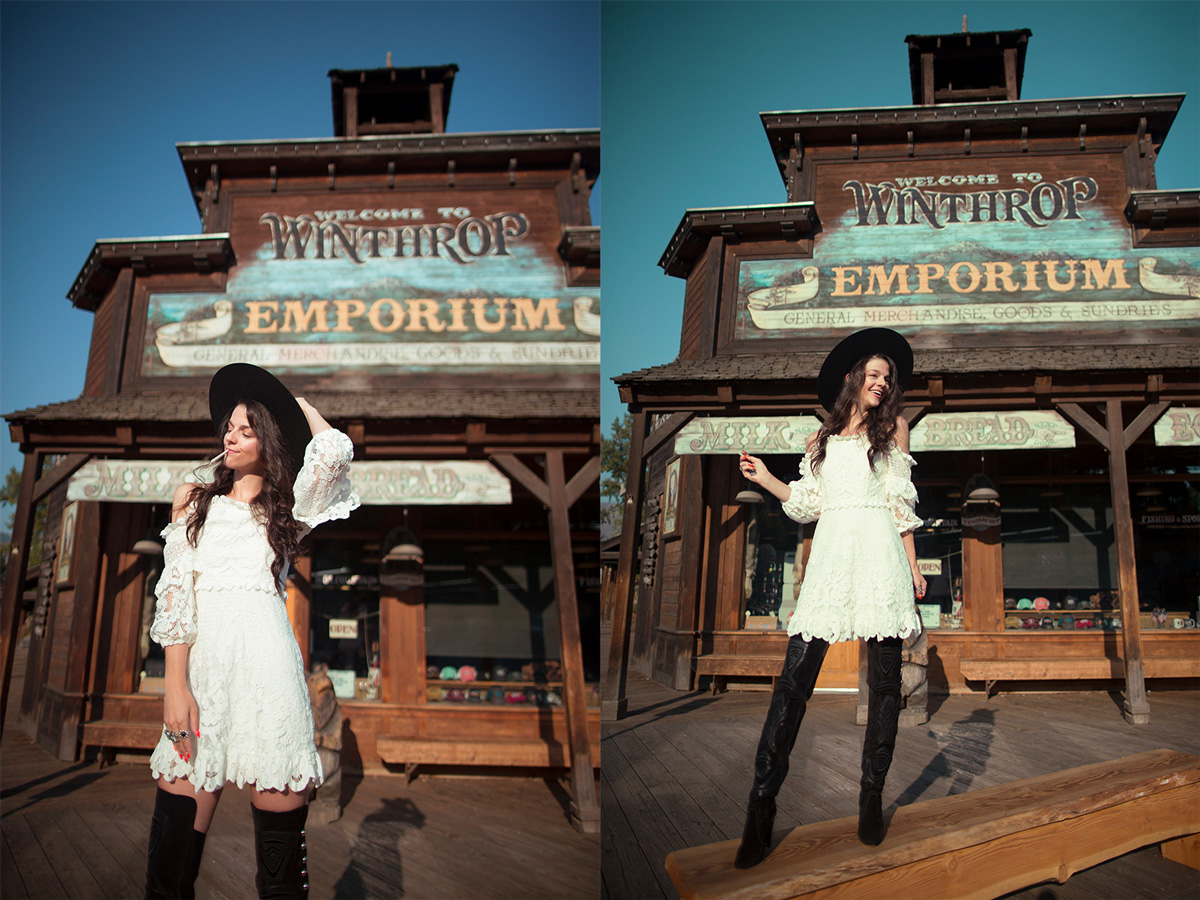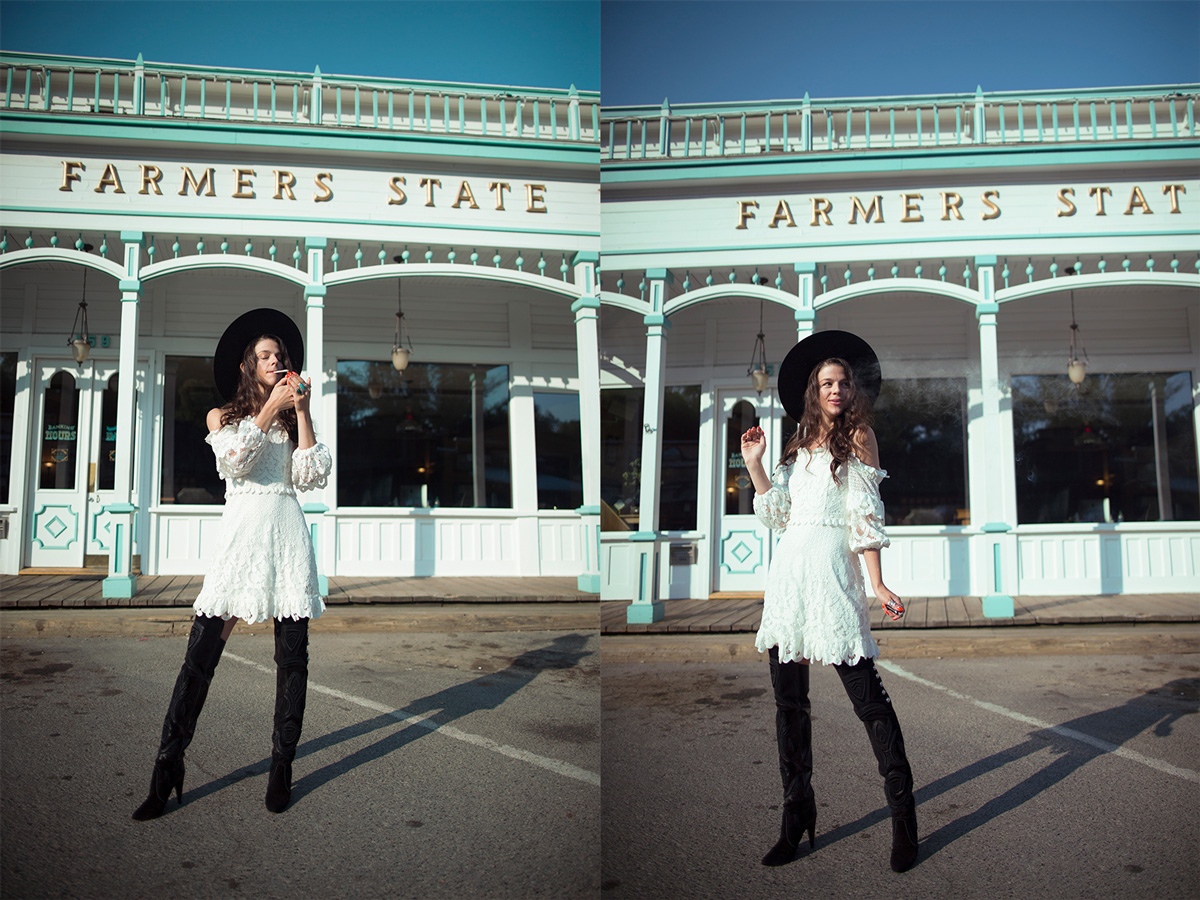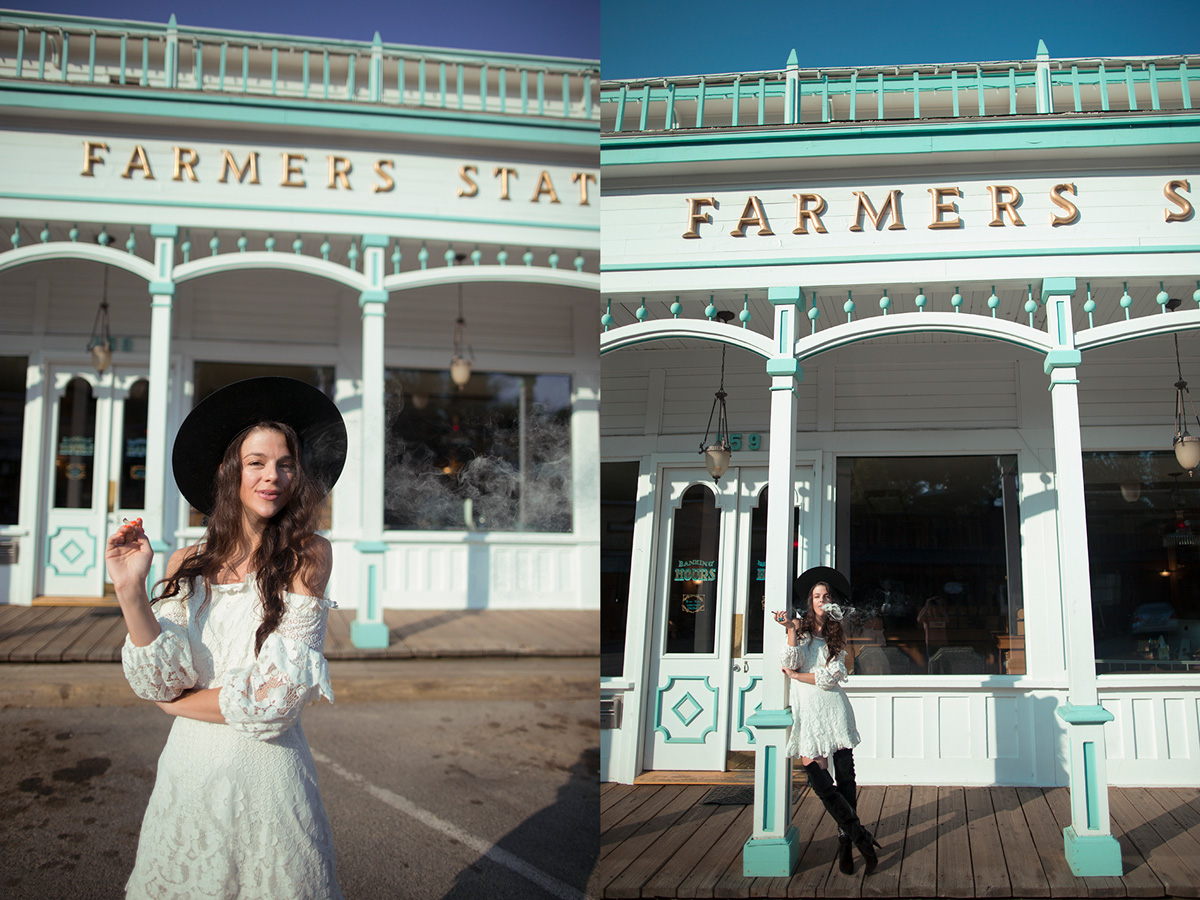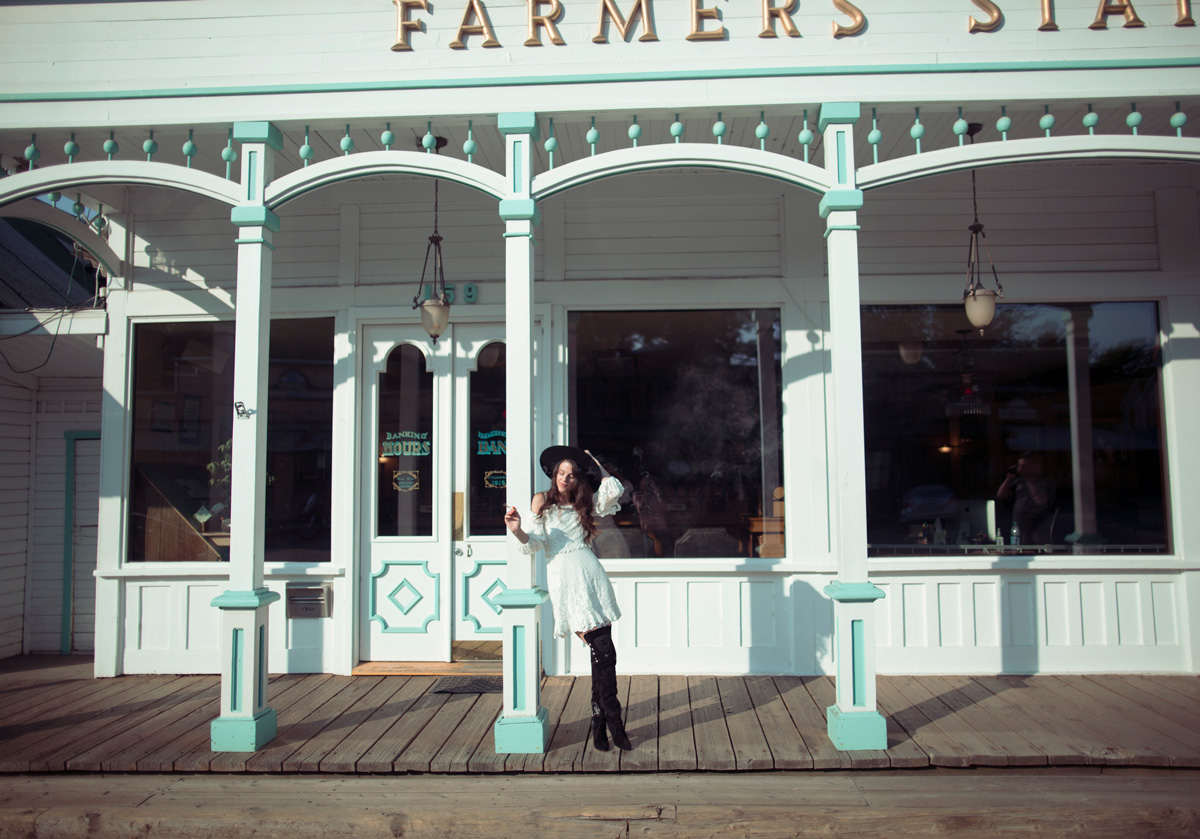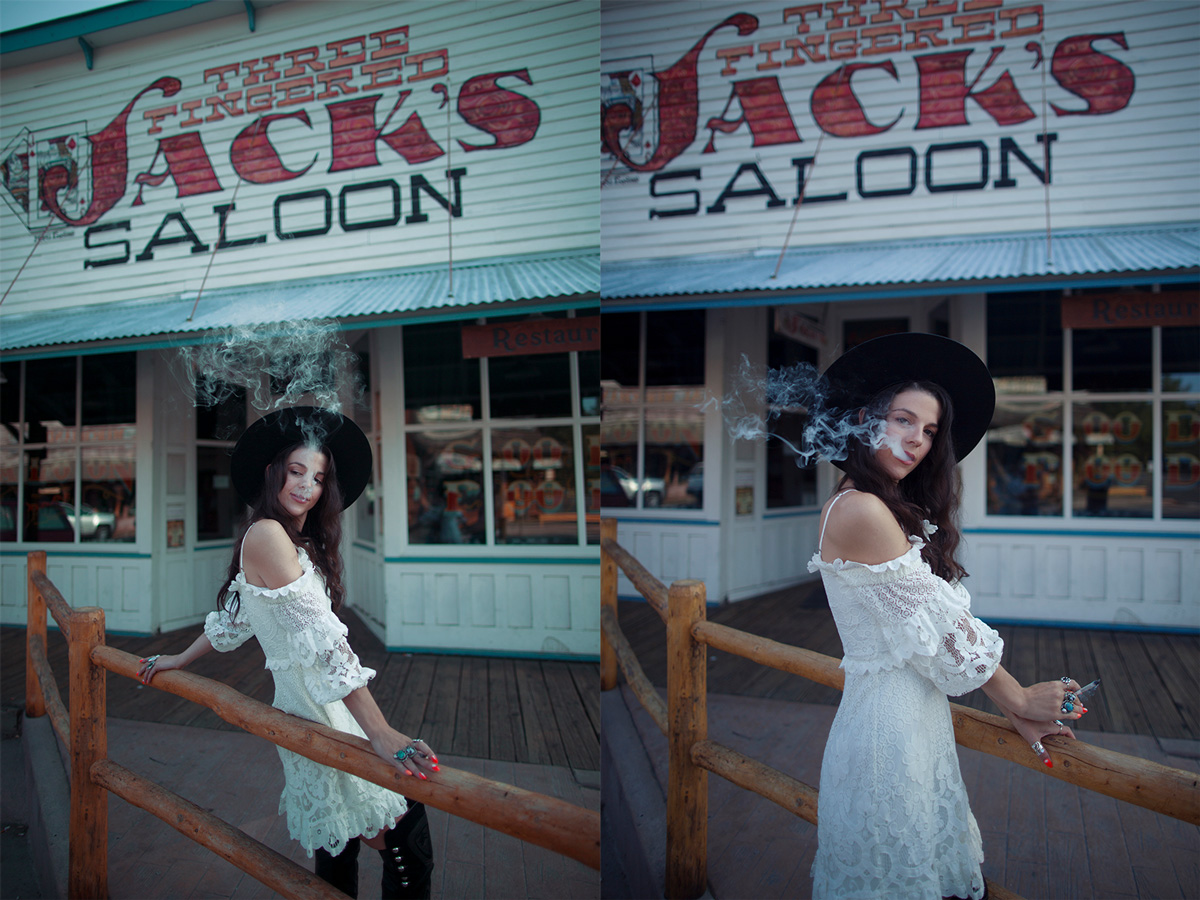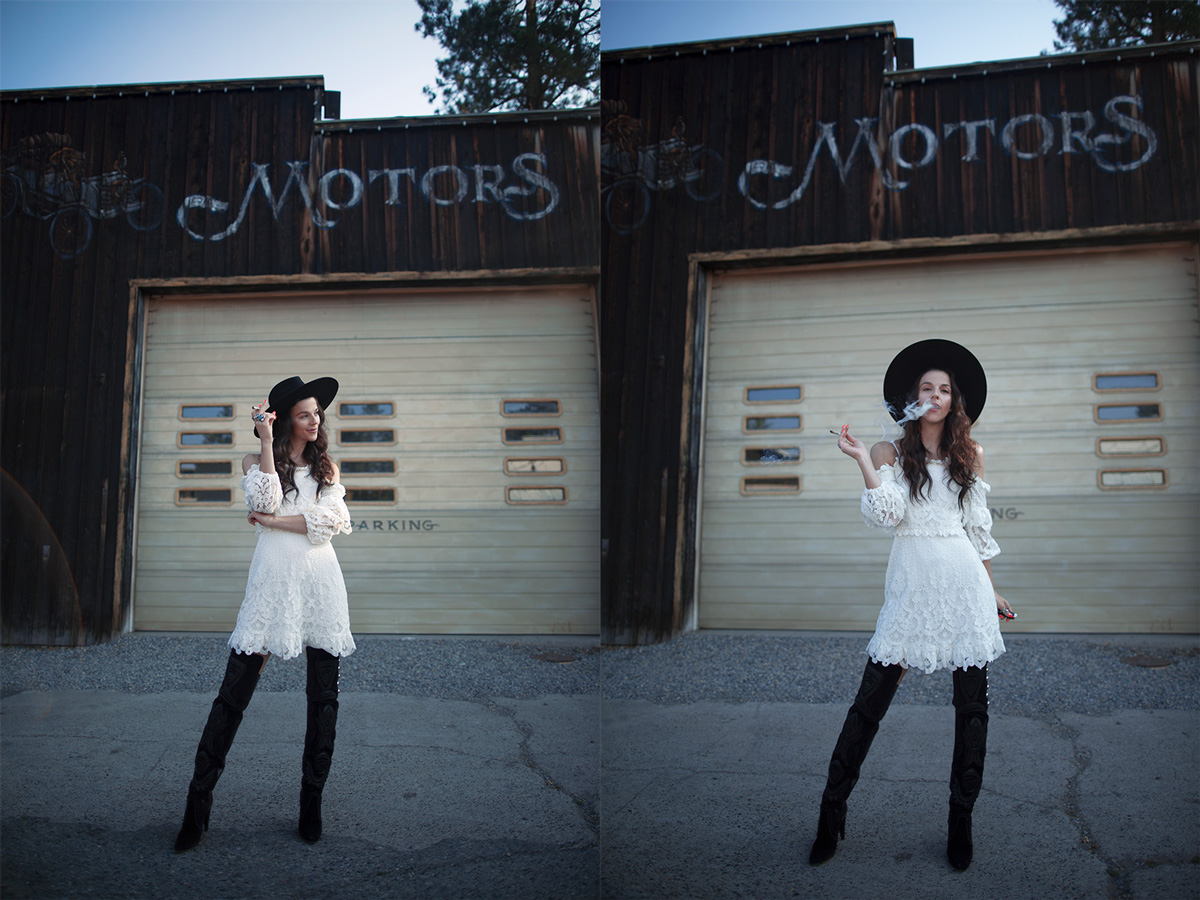 Western fashion is big this season, and I mean big. Chanel, Coach and Vetements are just a few brands hopping on the wild west bandwagon. So when I made my latest trip to Lazy Bee Gardens, knew what I wanted to shoot for Fashion Friday.
Now let me preface. If you haven't been to Winthrop, this town feels like a time hop. It's in the middle of nowhere (cell reception and wifi are practically nonexistent) and the entire downtown looks like a movie set. With the return of western fashion, I couldn't wait to throw on a wide brimmed hat, thigh high boots and of course, enough silver to sink a ship.
I teamed up with the talented Jaden Smiley for photos and my friend Angie for styling. Angie is a stylist at Nordstrom and knows her stuff. I've worked with her on several projects and she knows her stuff. For this shoot, Angie pulled a white dress from BP. Boots are one of my favorite pair from Isabel Marant, scored on The Real Real and the hat is a custom creation from Encounter Hat Co.
What do you think of the current western trend? Are you ready to line dance back in time, or should western wear stay a thing of the past? I'd write more, but let's be honest, I'm in Vegas and want to drink by the pool. I packed these boots, so plan on western vibes singing viva Las Vegas!
---
---
You might also like
---