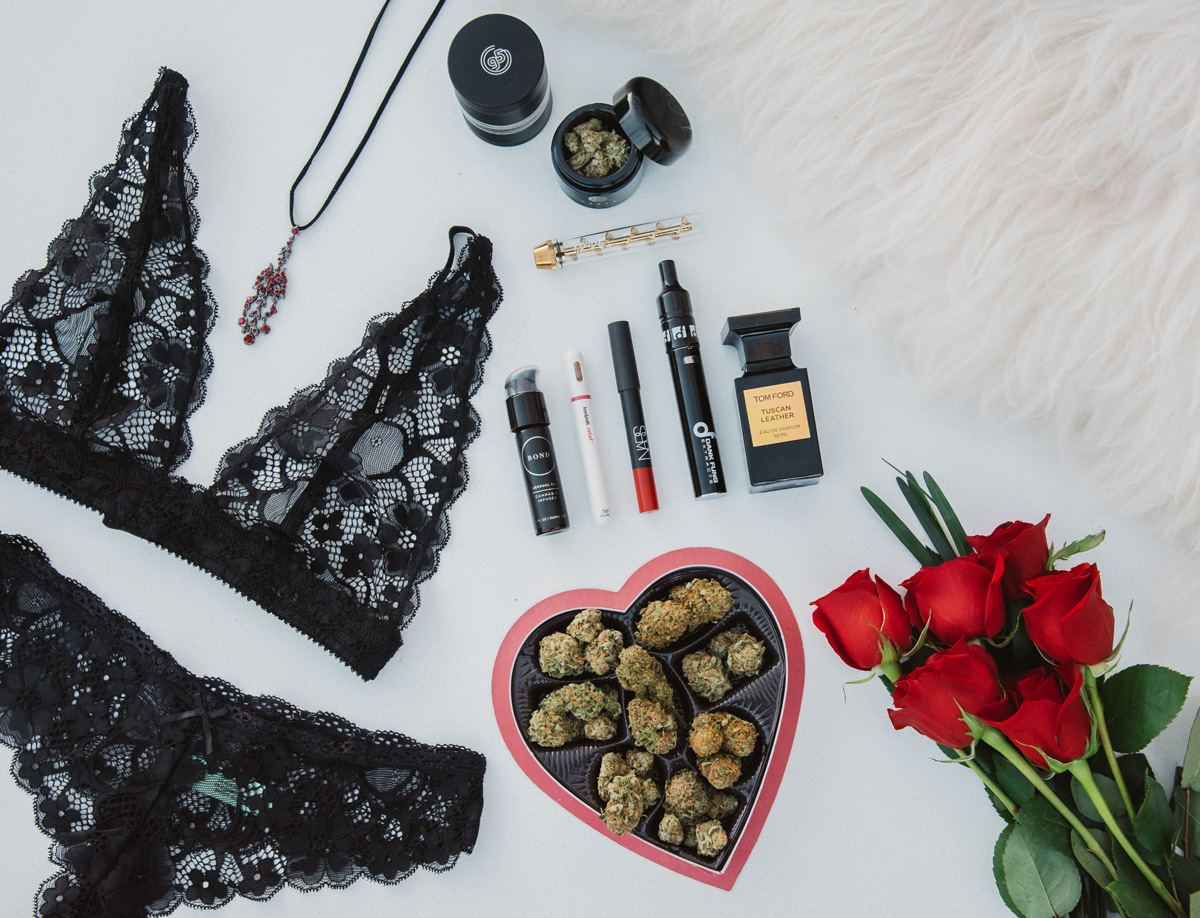 menage a trois or a party of one — the best valentine's gifts for girls who smoke weed
This Valentine's Day I'm in a committed relationship with my career. What better way to celebrate than with a few gifts to myself?
Here are a few of my favorite Valentine's Day gifts for girls (and guys) who smoke weed!
Honeydew Intimates Let's be honest, 99% of my life is spent in Spandex. I sex it up knowing I'm wearing comfy yet cute unmentionables.
BOND Sensual Oil BOND is NOT a lube. It's a sensual oil meant to be applied an hour before intercourse. This liquid magic increases blood flow to the vagina, so you have longer, stronger orgasms. Even as a party of one, BOND gets the job done.
hmbldt Relief Pen hmbldt's relief pen is a CBD rich 2:1 formula to relax tired muscles at the end of a long day. When I'm not working, I'm working out, so I also smoke relief after runs around Green Lake.
Dank Fung Extracts Dank Fung's Express pen is perfect for career-oriented singles. I love to load it with Super Lemon wax. Pop the Express pen in your purse or pocket before heading out to meet friends for drinks.
Tom Ford Tuscan Leather Tuscan Leather is my signature scent. It has a primal, animalistic aroma of olibanum, jasmine and black suede. The end result is distinct modern smell that is sensual yet sophisticated and lasts for hours.
7pipe Twisty Glass Blunt 7Pipe's Twisty Glass Blunt means you'll never split a Swisher again. Cool pull technology provides users a smooth hit every time. The twisty feature guarantees greens when you puff, puff, pass.
Van der Pop Stash Jar Tap into your powers with Van der Pop's stash jars. This sex jar is made of German Miron glass which protects against harmful UV rays. Stash jars are odor proof, optimized for humidity and preserve freshness for up to 12 months.
 9to5 Grinders This luxe grinder line will look great when rolling joints in your lingerie. 9to5 Grinders have a removable sifting pollen screen for easy clean, unique drop-through holes to prevent over-shredding and (my personal favorite) a clear jar body to see your product.
Legends Flower Have a legendary Valentine's Day with Legends flower. Green Crack is a go-to when getting it on. This sativa dominant hybrid will amplify your sex drive without the anxiety attack of stronger sativas like Super Lemon. Seriously, there's nothing worse than getting inside your head while trying to give head!
What are your favorite Valentine's Day gifts for stoners?  Let me know in the comments below!
---
---
You might also like
---