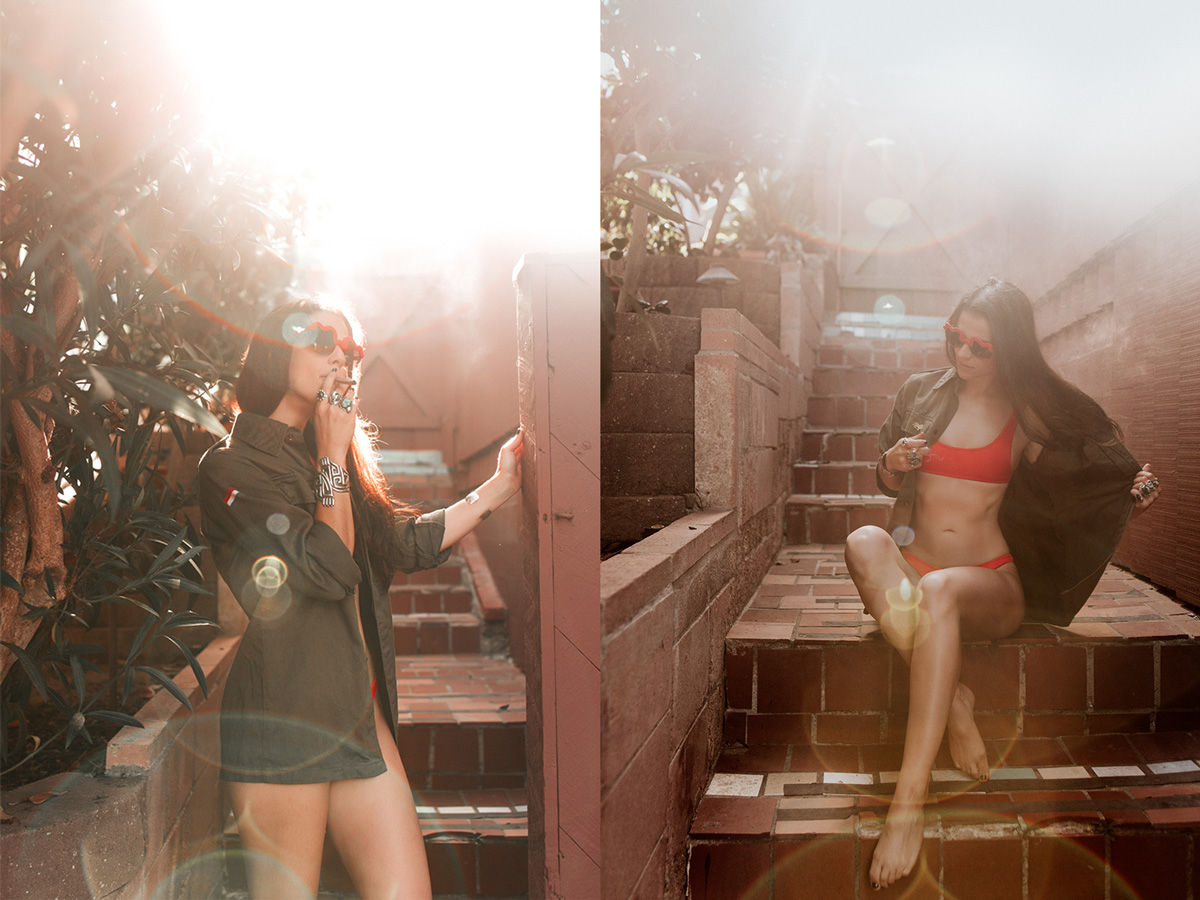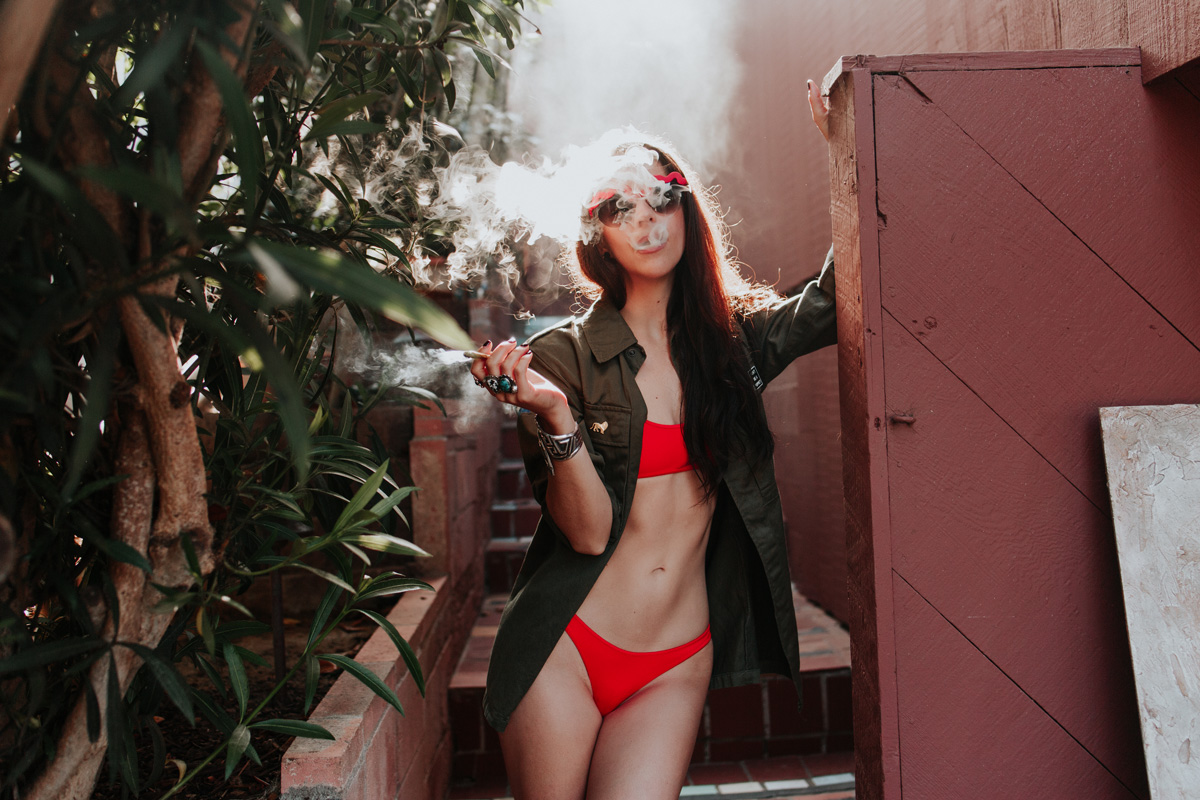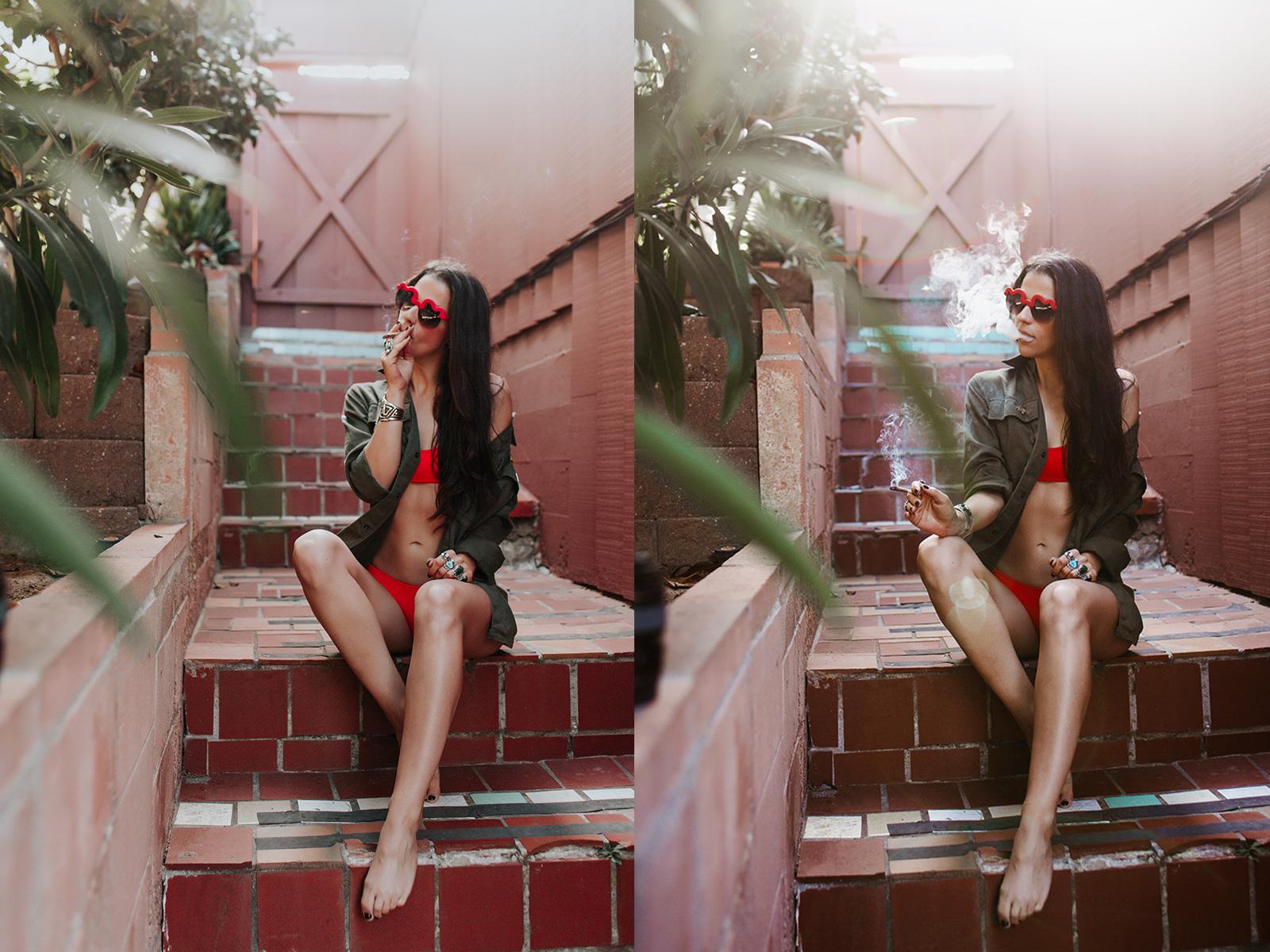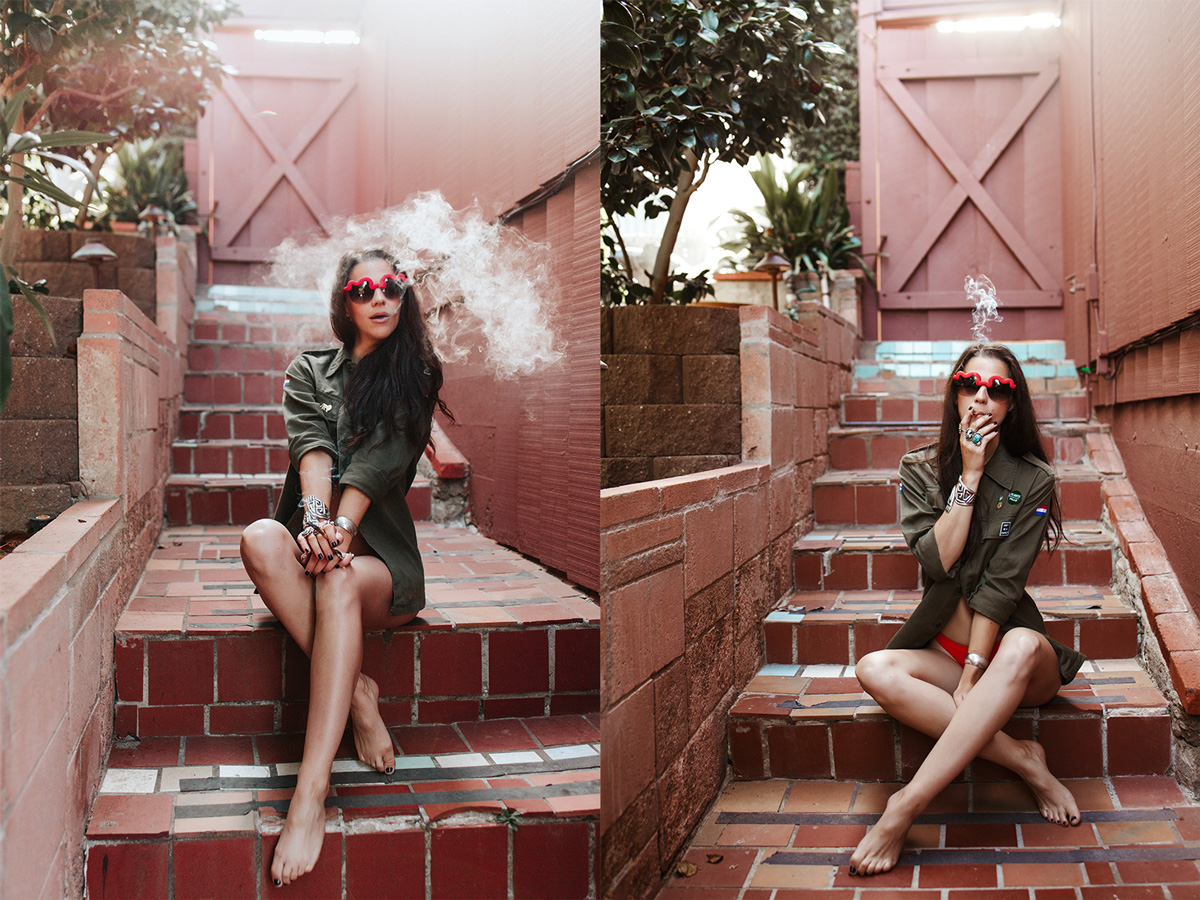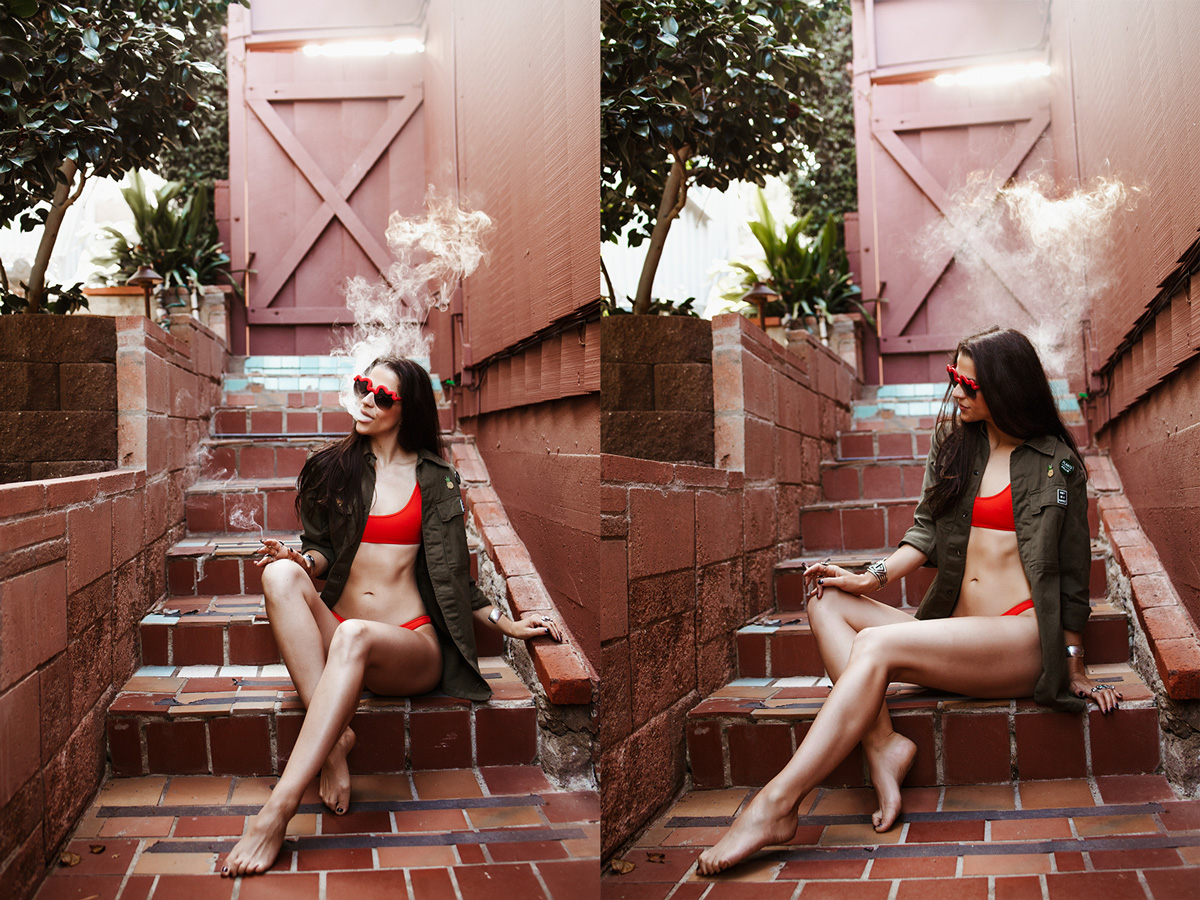 Stoney Sunday in San Diego with Triangl Swimwear
Happy Stoney Sunday! How do you wake and bake? If you're like me, it involves a morning smoke sesh in Triangl swimwear with Arielle Levy.
I had the opportunity to work with Arielle during my last trip to California. She's an amazing fashion and lifestyle photographer in the San Diego area. So what does one wear when rolling out of bed and rolling up joints? I threw on this orange bikini by Triangl swimwear and one of my favorite jackets by Vintage Redeux. Glasses provided by Arielle.
While it might be fall, I wear swimwear year round. I'm also pretty active in water sports, so need a suit that holds up. Triangl bikinis are the best for babes who blaze their own trails. With thick neoprene and sturdy straps, this bikini will keep me tight from photo shoots to surf sets.
What are some of your favorite swimwear brands? Also, what are warmer countries with legal or medical marijuana? I've got the travel bug, especially now that it's getting colder in Seattle!
---
---
You might also like
---