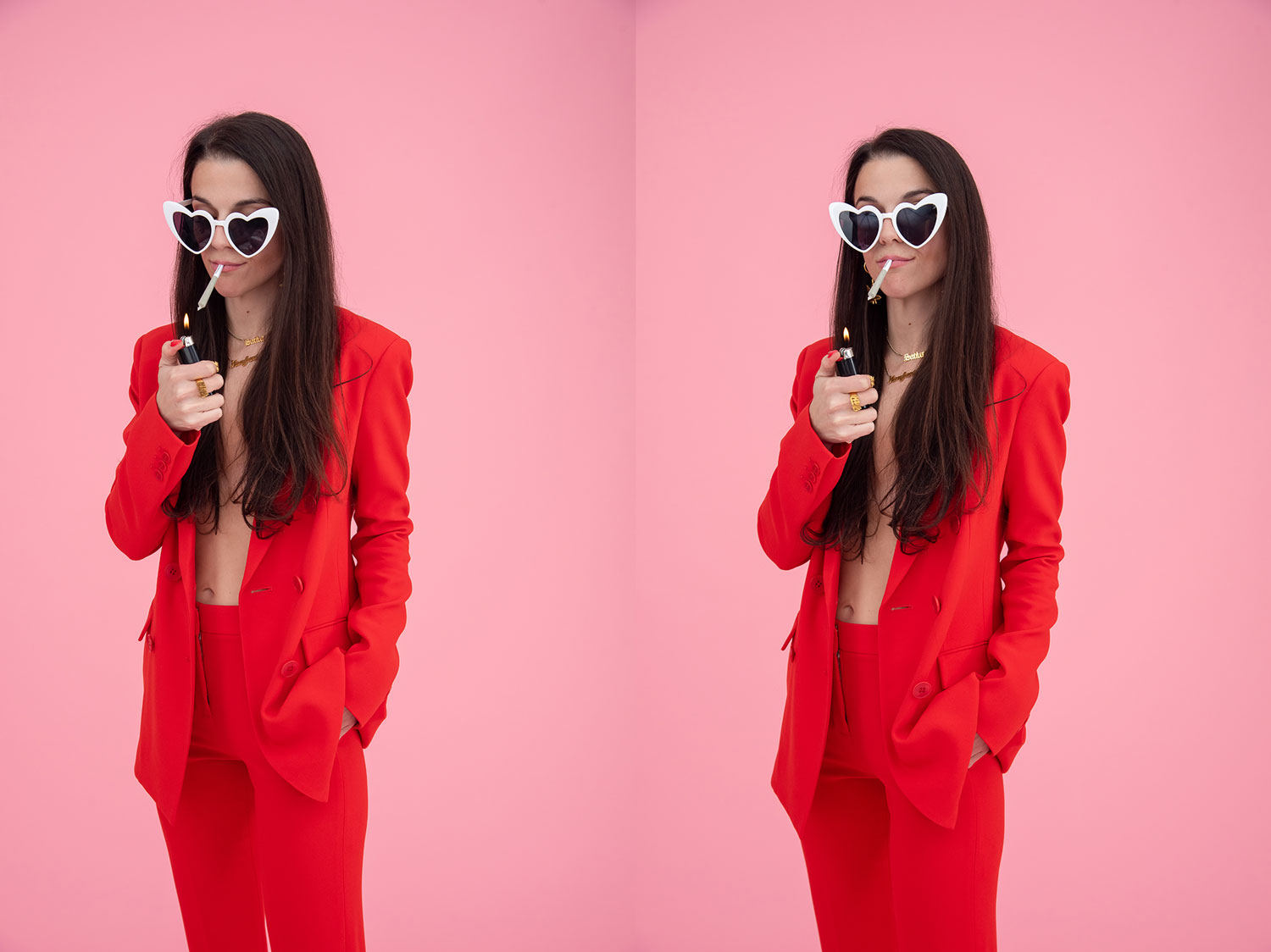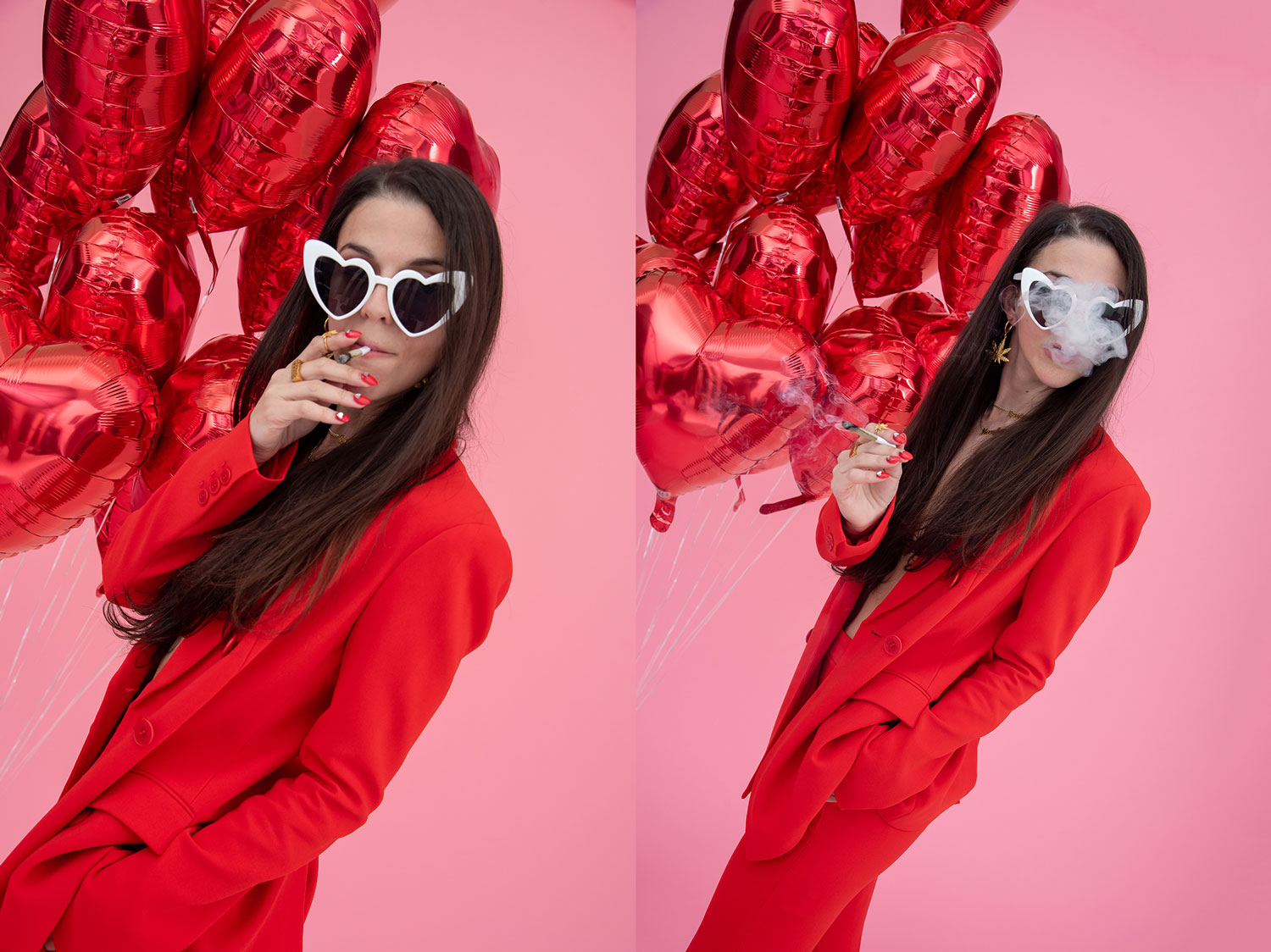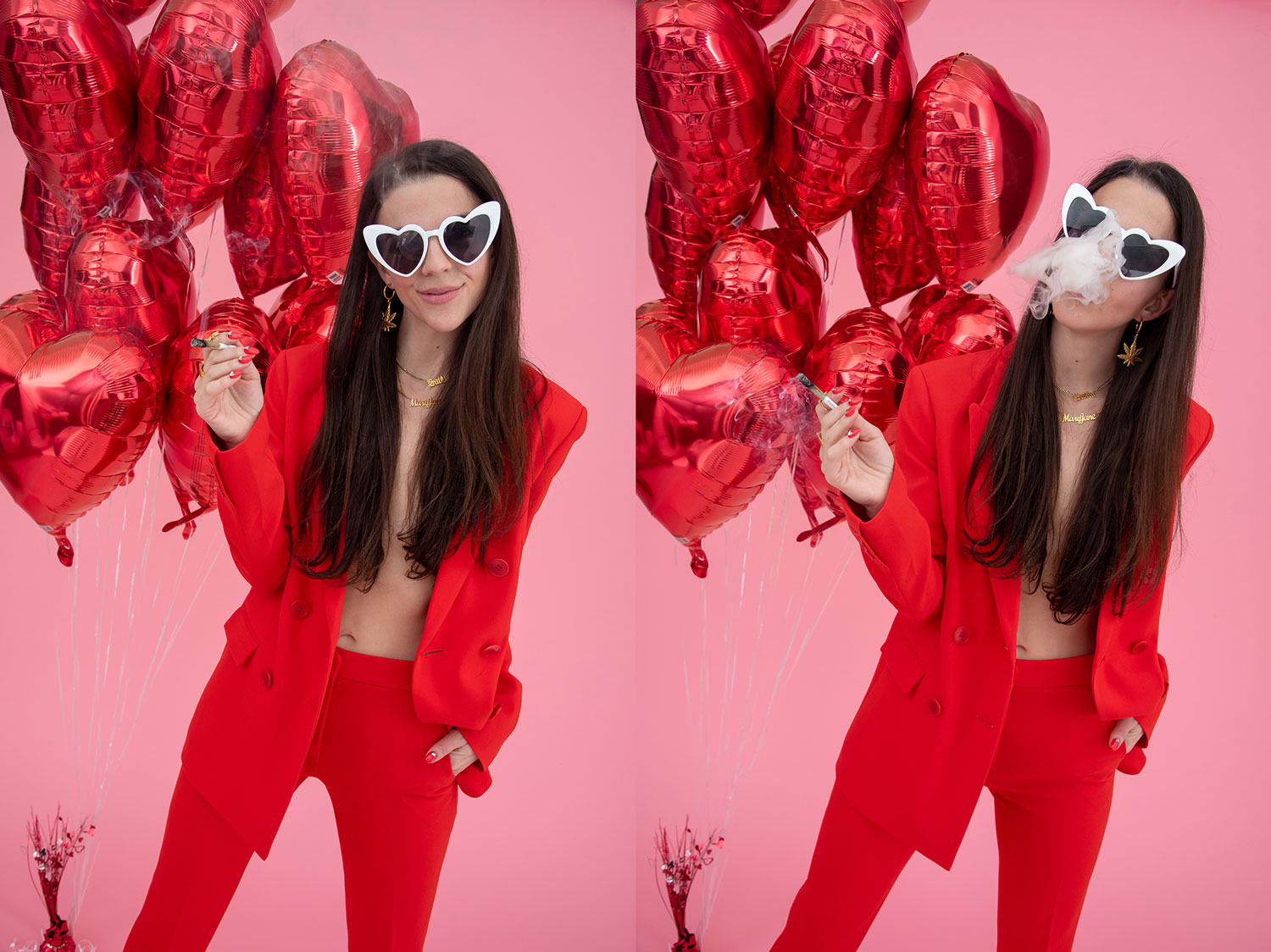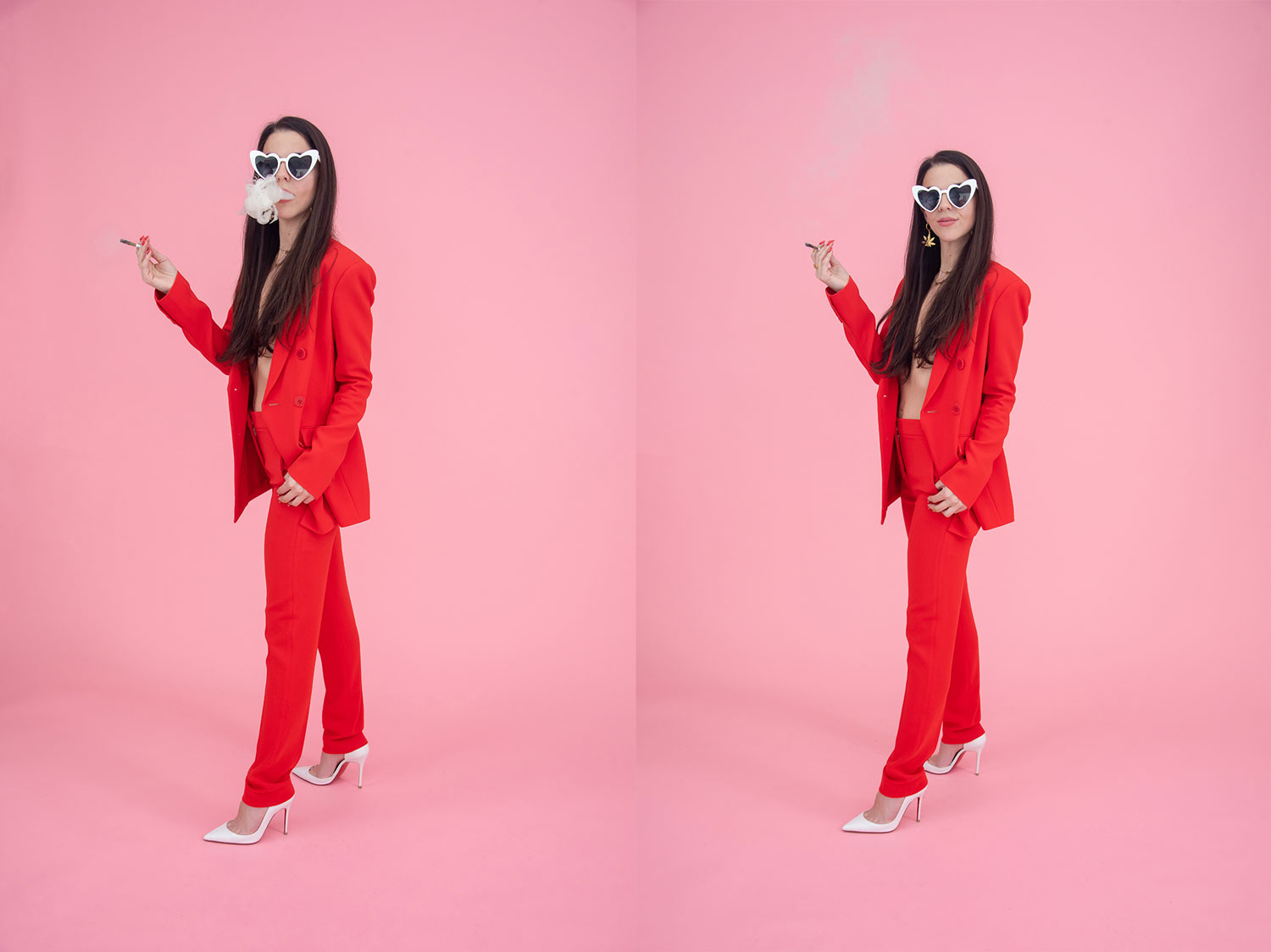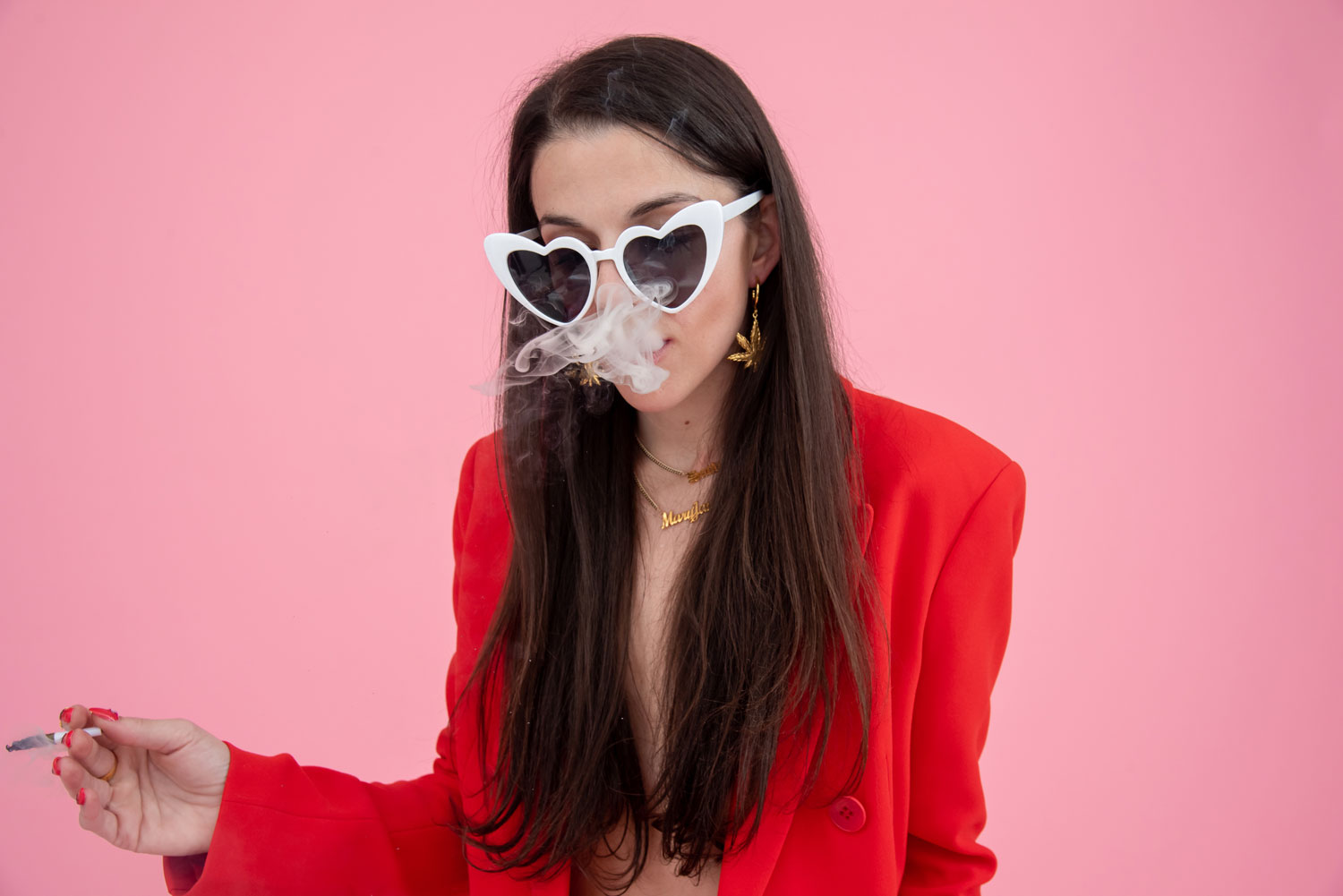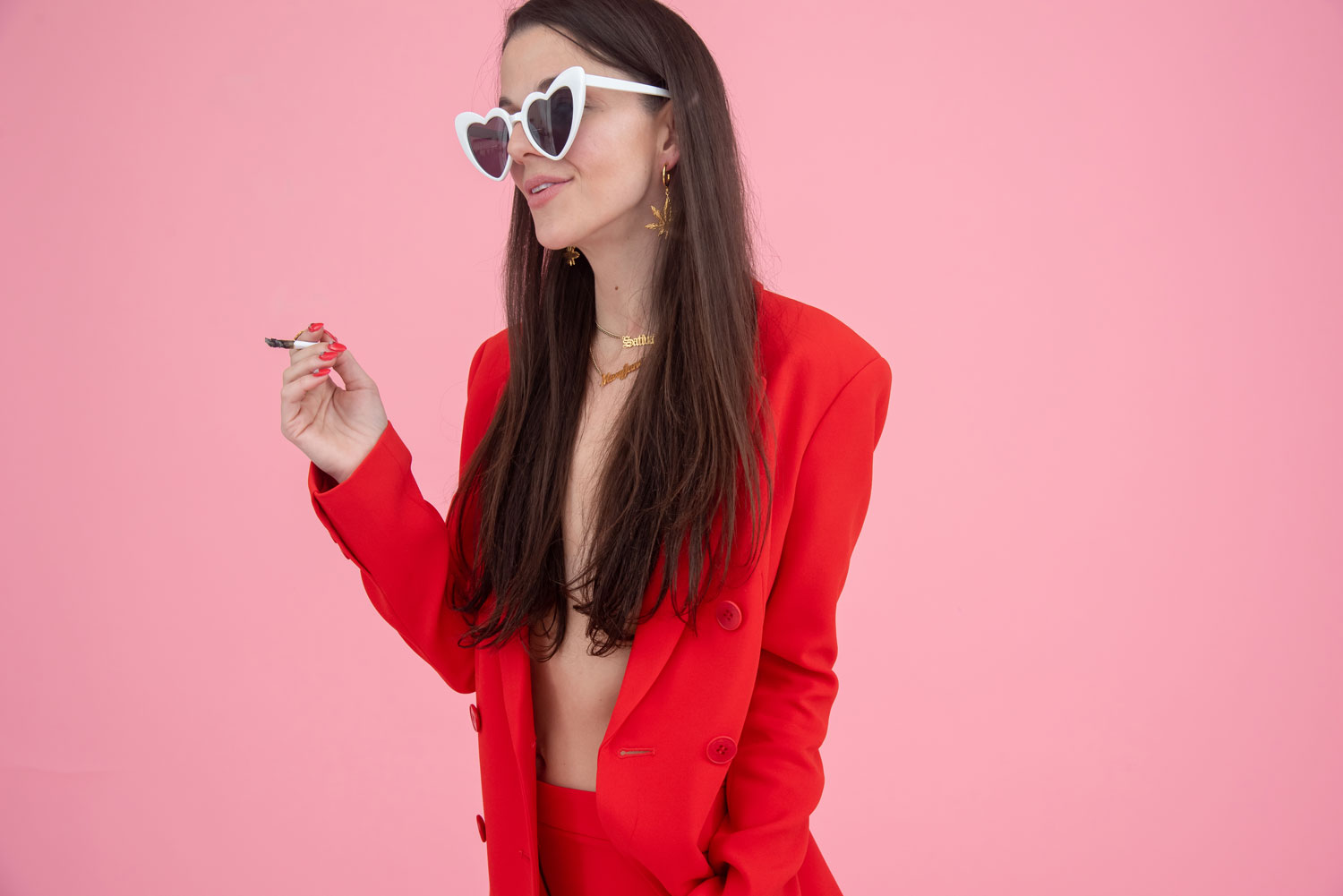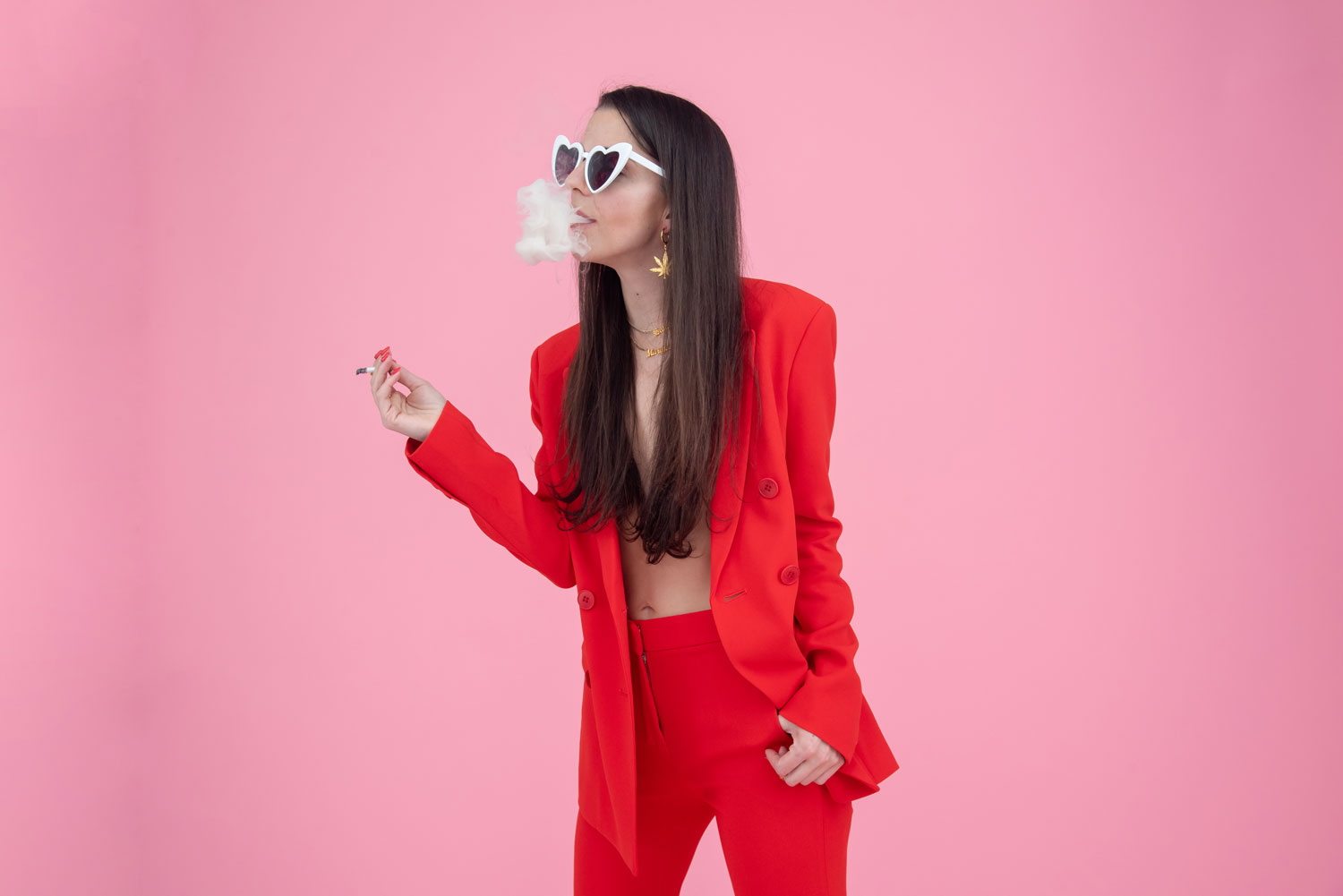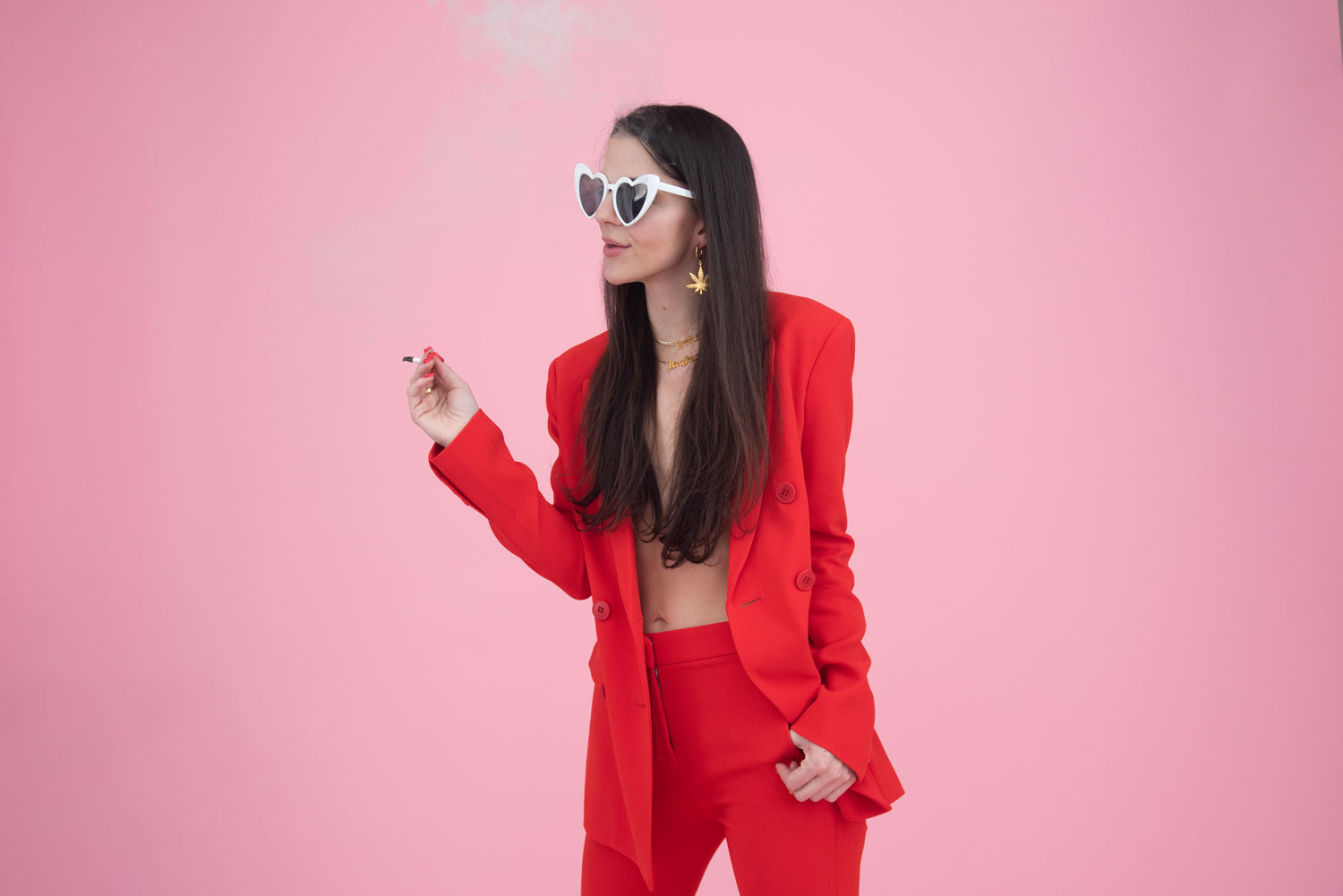 Dating Myself in a Tibi Pant Suit
My Tibi pant suit is red,
but my heart still feels blue.
I'm dating my career,
who can relate with me too?
This Valentine's Day I'm dating myself. Lately all I do is work, workout, work around my house, sleep and occasionally socialize (at industry events or with my cat). So what better way to love myself than with a fierce new fire red Tibi pant suit?
I stopped by Nordstrom Rack the night before this shoot with the intent to purchase something for Valentine's Day. I didn't know what, but envisioned the shoot as fun and full of color. I'd already purchased the pink background and accessories for a client, so figured I'd take a photo of myself in red or pink clothes and call it a day. So what tipped me towards Tibi?
Well for starters, I walked in and immediately saw it on the rack. Almost like a sign from the Universe. Then I tried it on. While in the dressing room, I called my friend Angie. She is a talented Nordstrom e-Comm stylist and also the model for my shoot which I'd purchased the pink background. I described the suit and she replied, "I'm downtown, I'll meet you at The Rack in five minutes!"
Less than five seconds after Angie arrived, she said to get it. So I did. And you know what? I have zero regrets.
Treating myself to this red Tibi pant suit reminded me that while I'm dating my career, I'm a boss. I work hard. I deserve to splurge. Besides, I live in black jeans. It's time to branch out and brighten up, so that's exactly what I'm doing.
Happy Valentine's Day!
---
---
You might also like
---