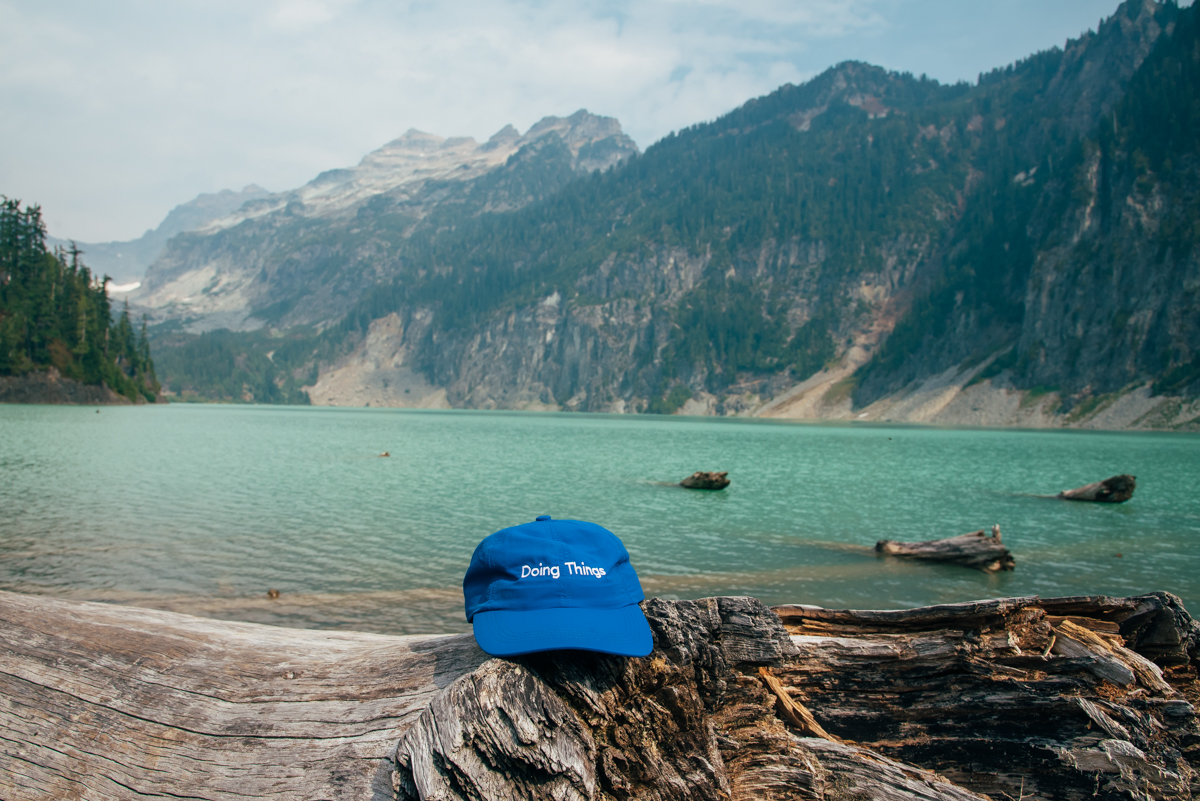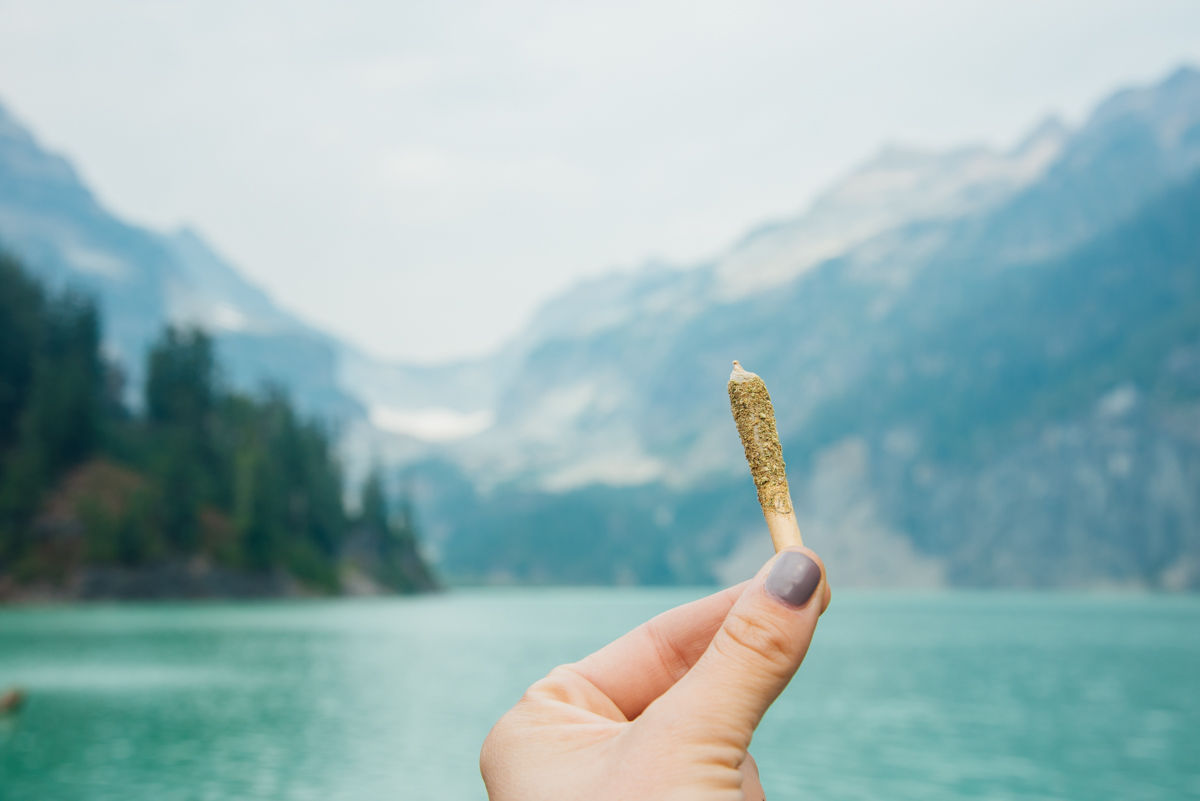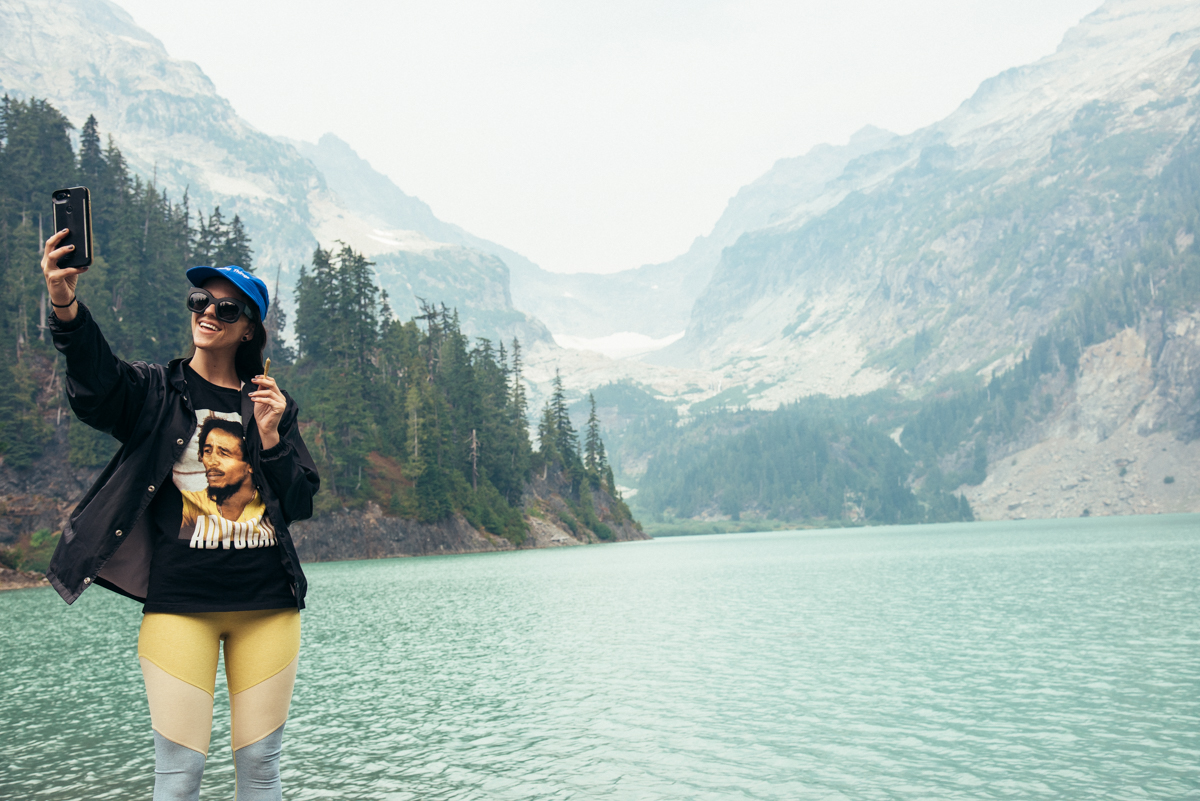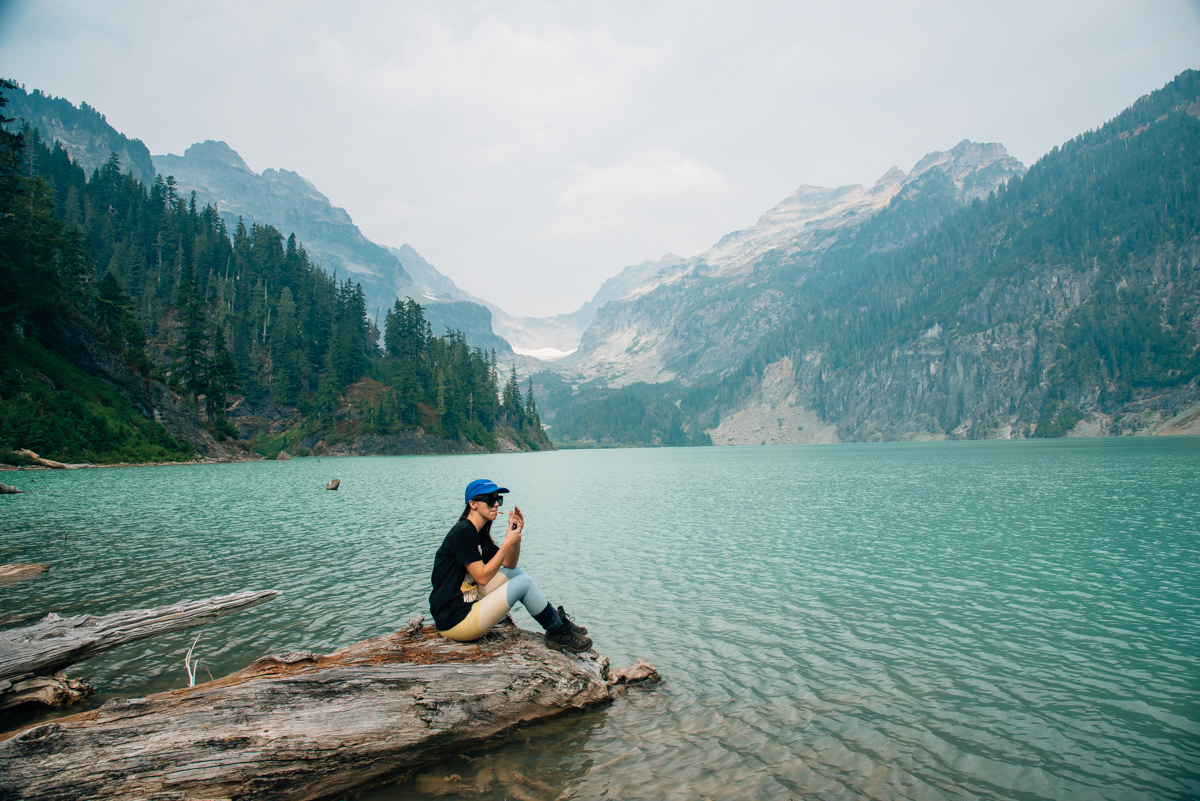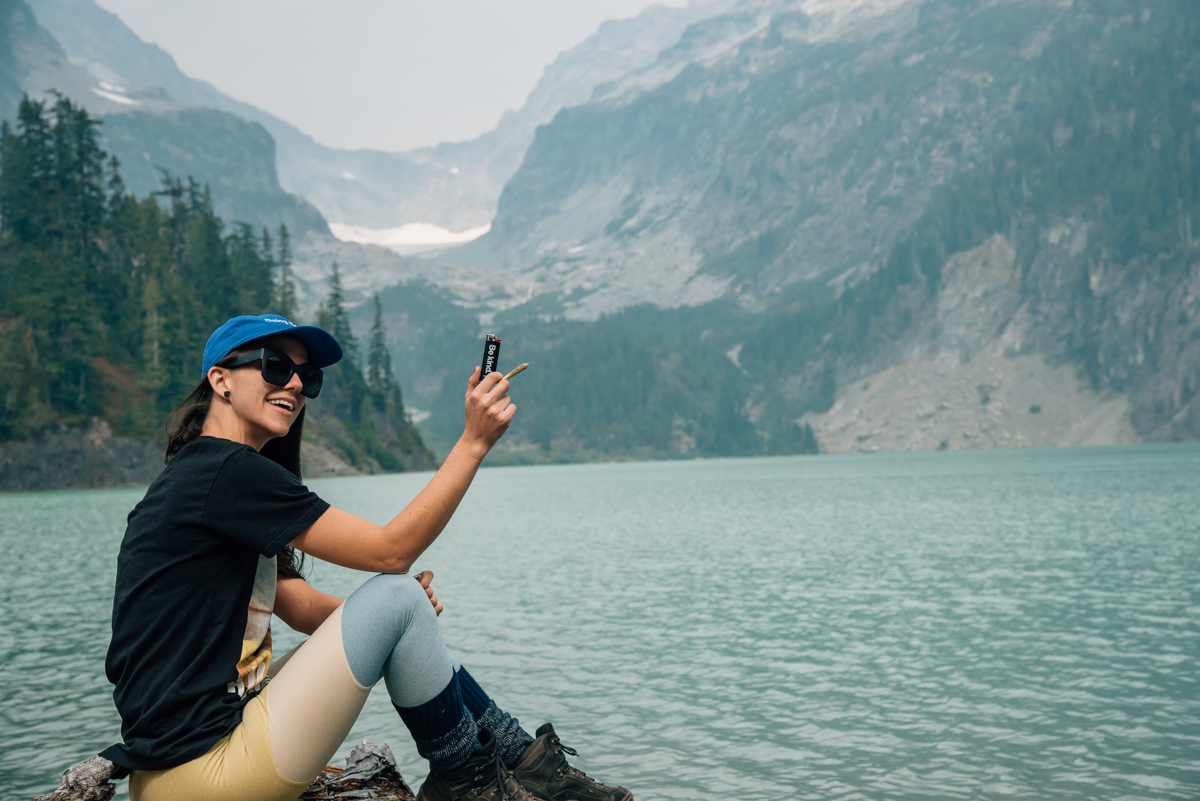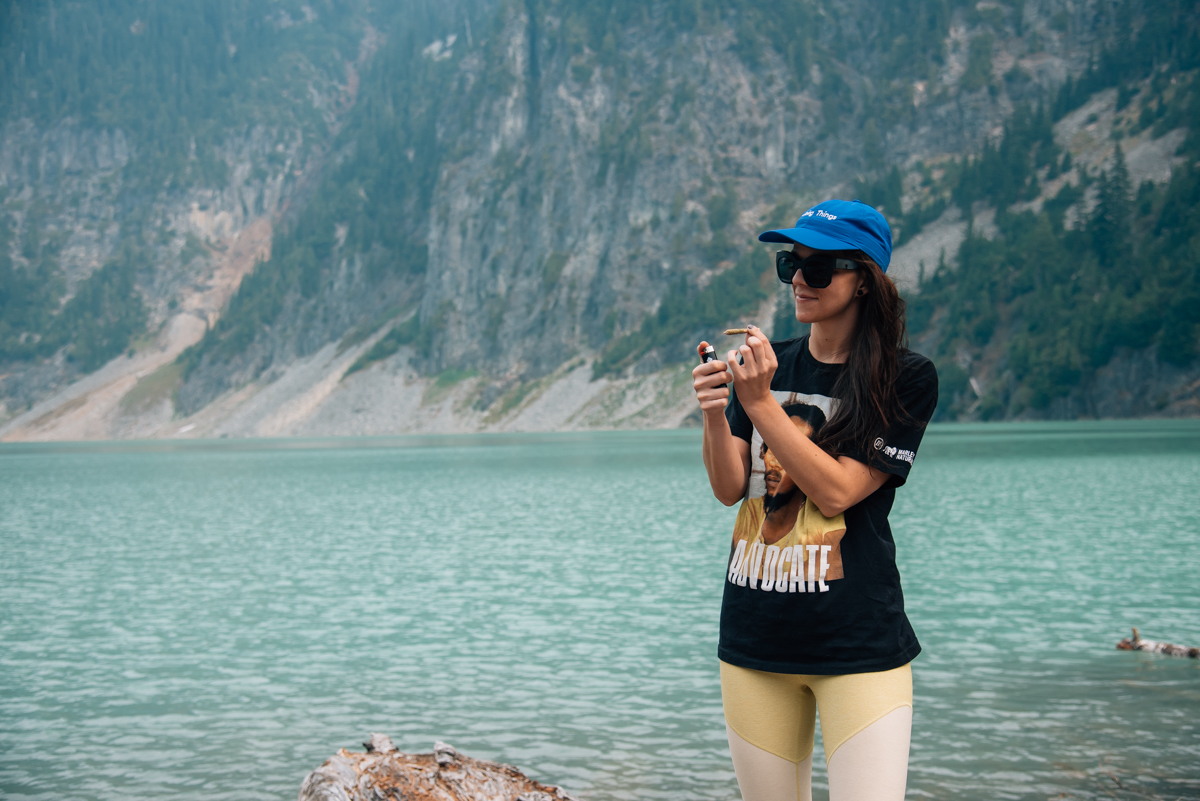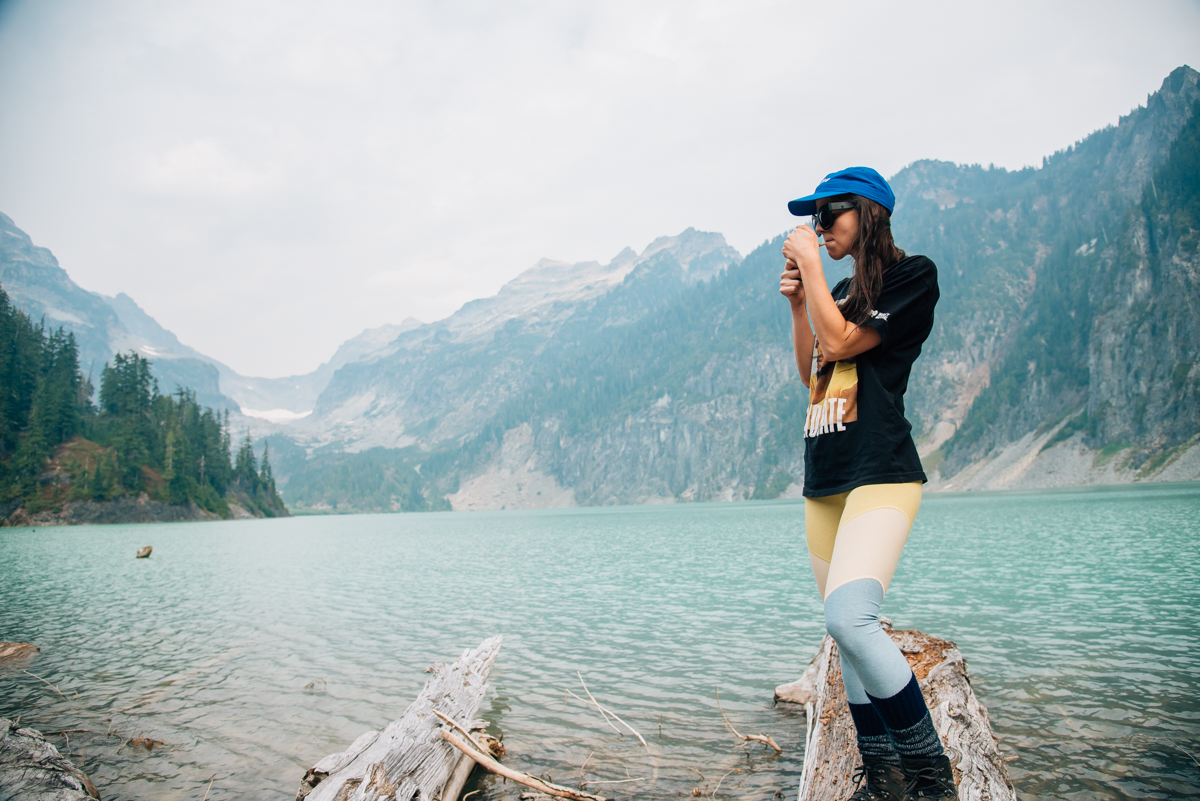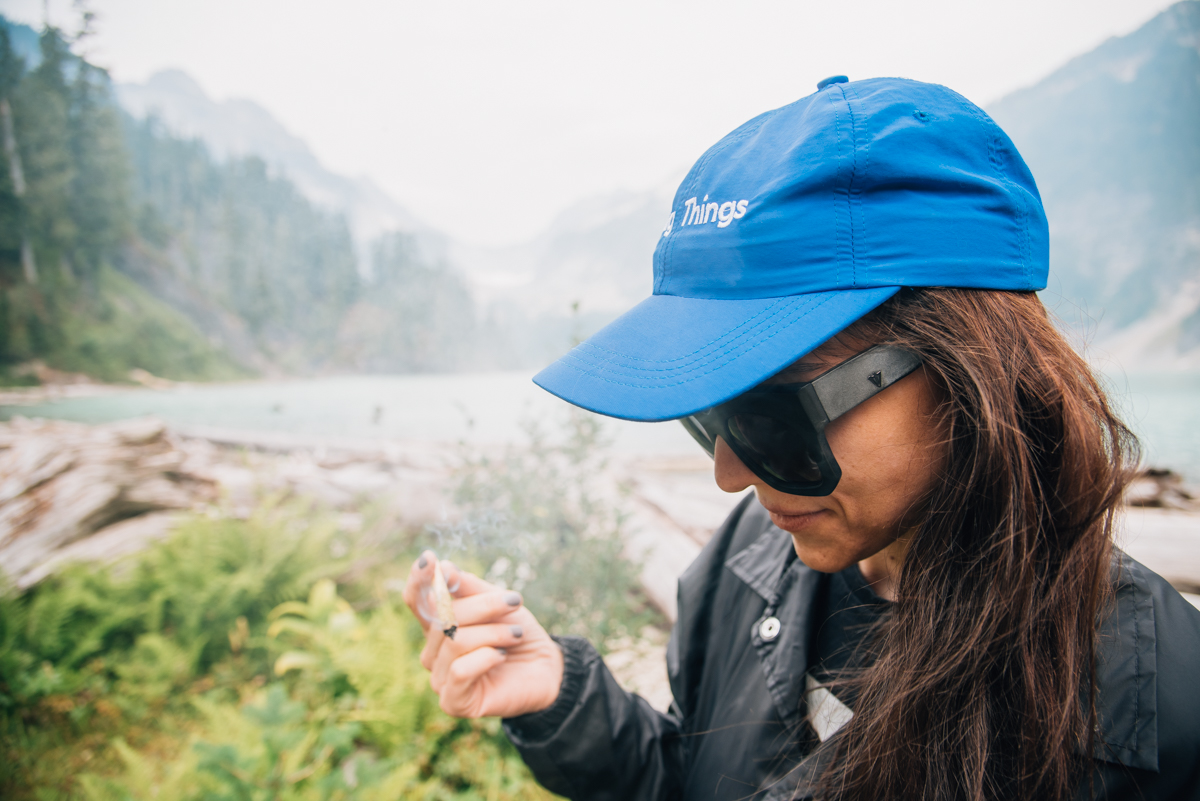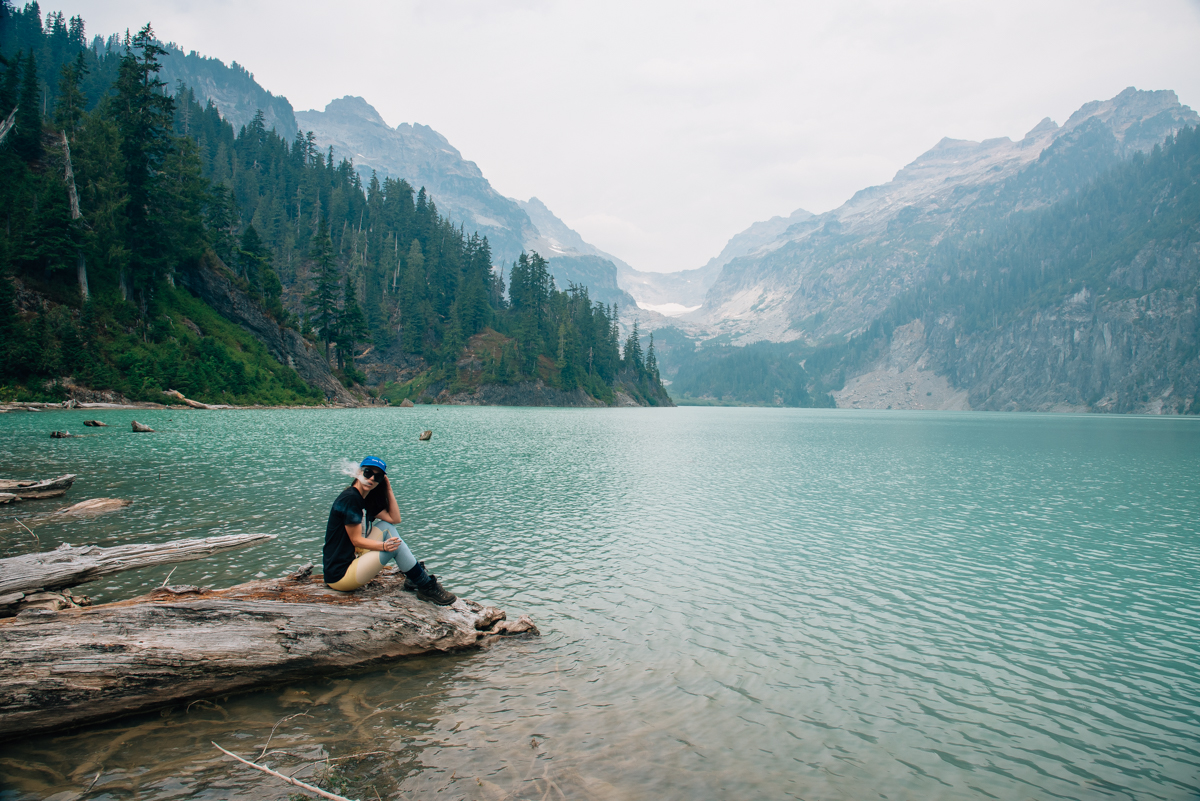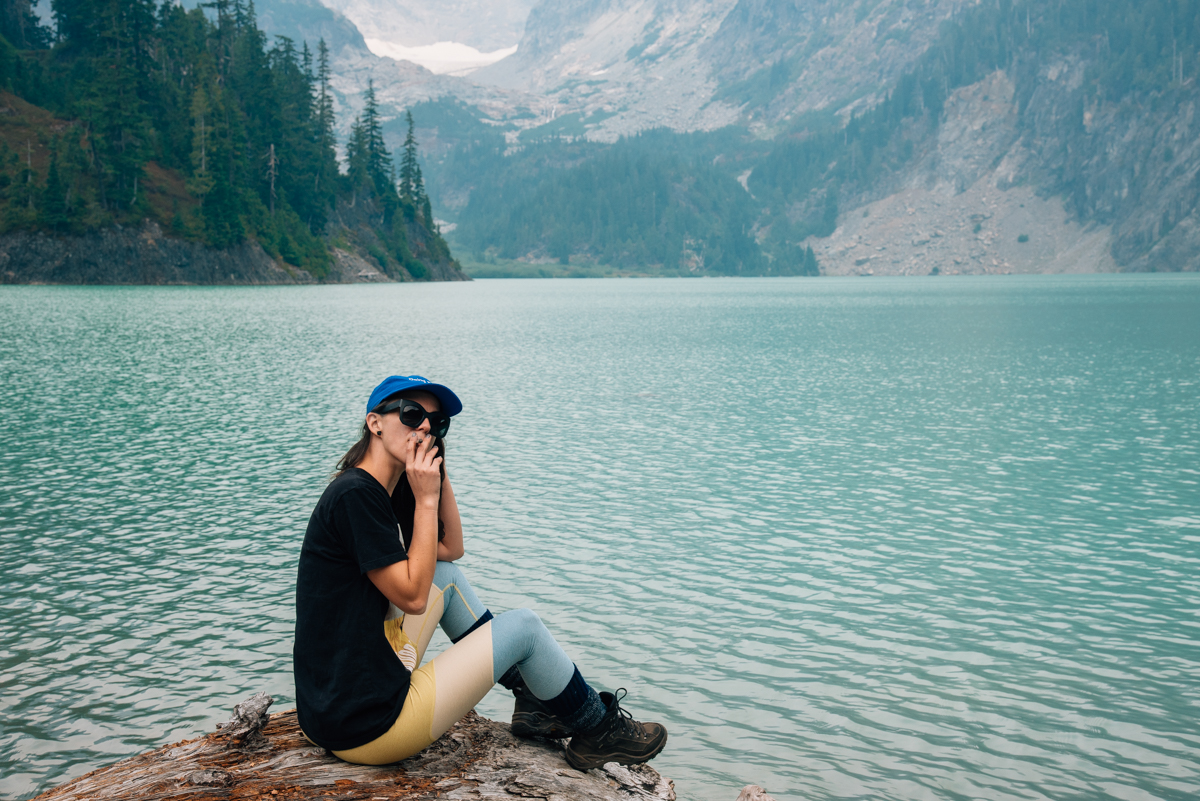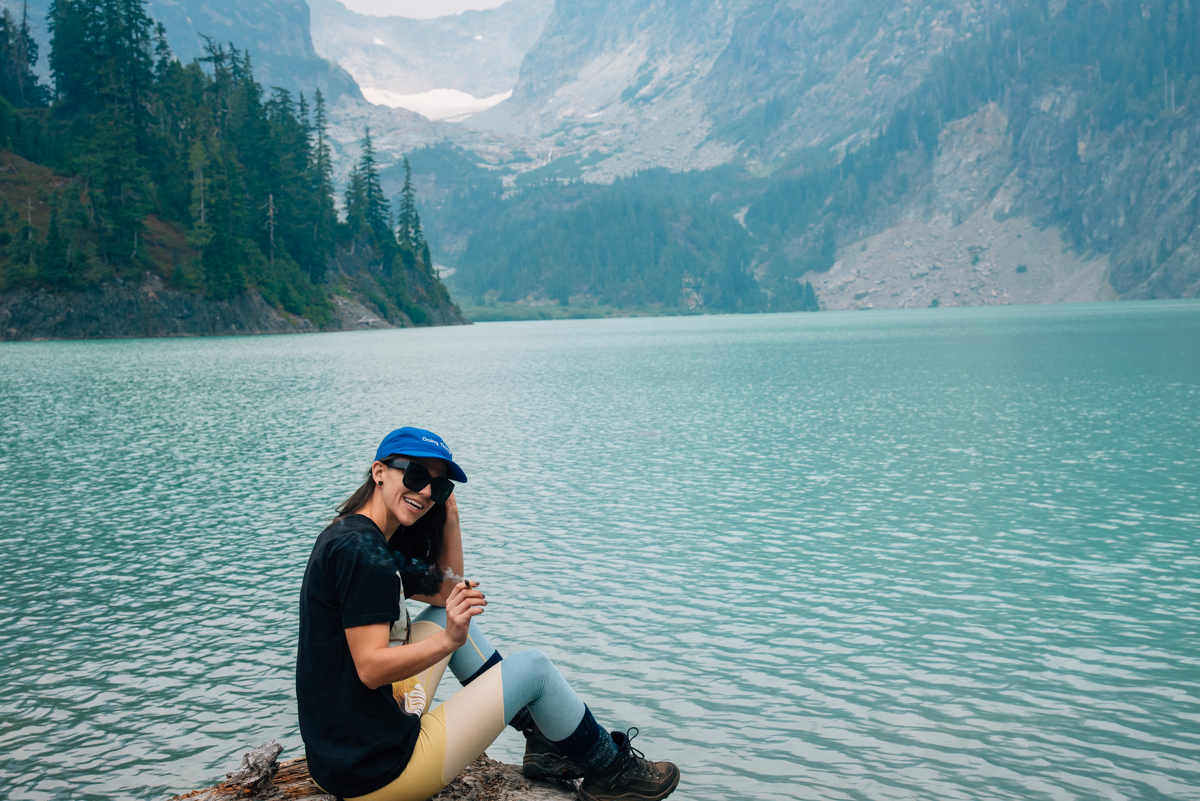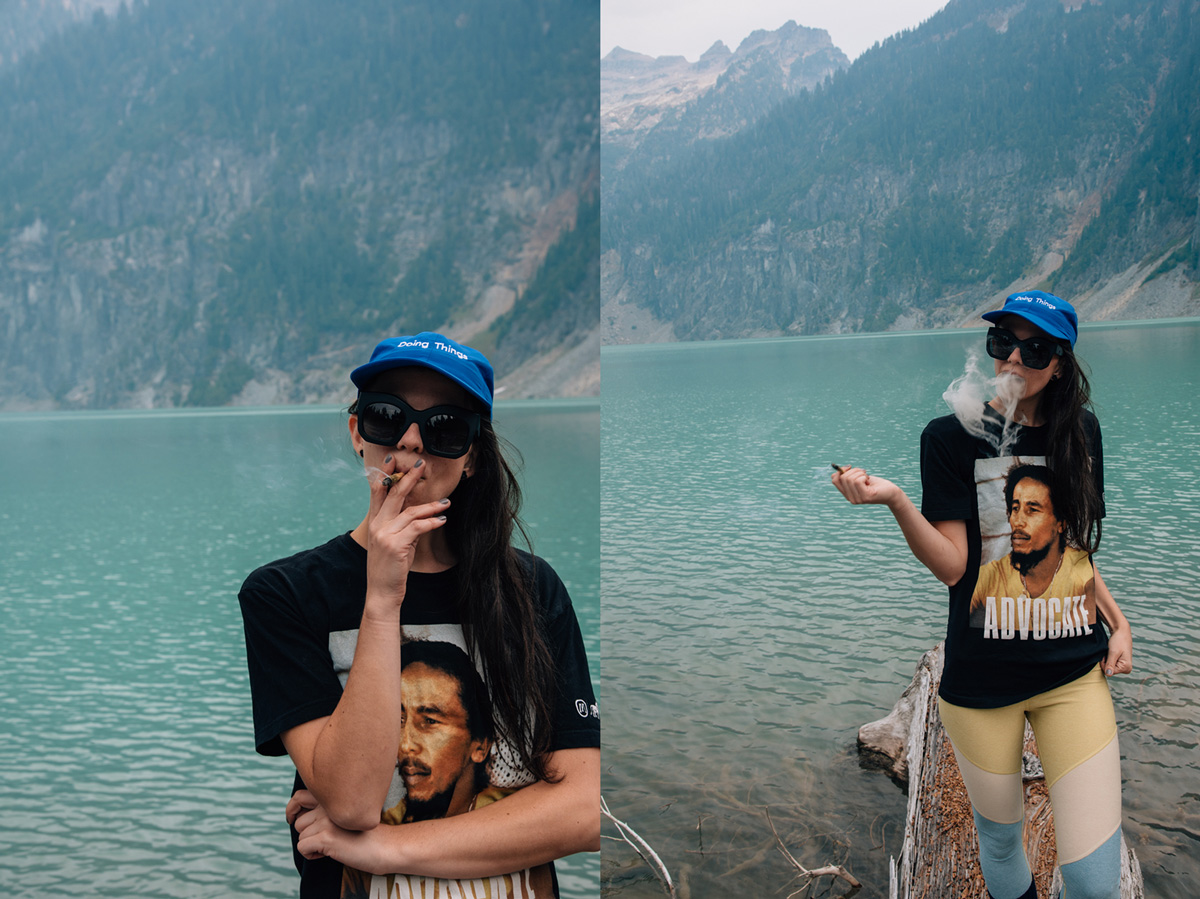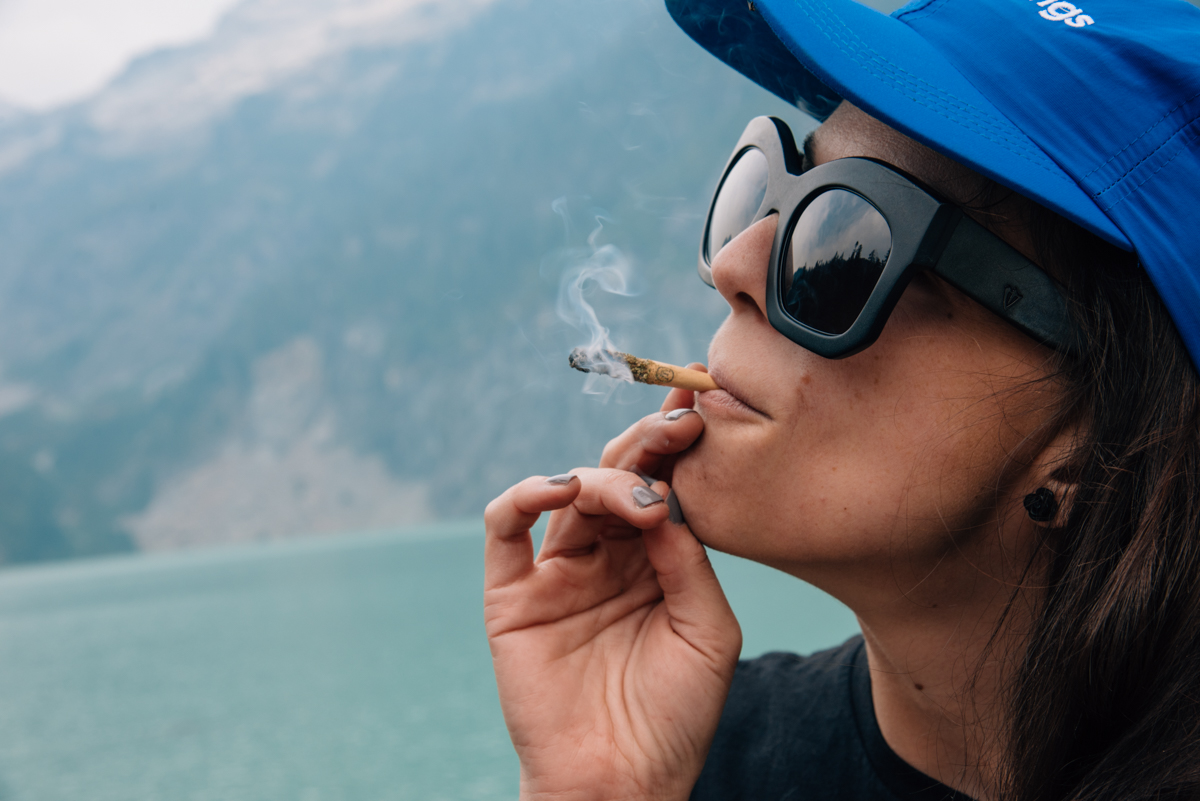 WARNING: Consumption of cannabis may cause you to get outdoors and do things.
That's exactly what I did during my recent backpacking trip to Blanca Lake. I hiked, shot photos and smoked joints galore. I also kept my legs and cap covered from mosquitos thanks to Outdoor Voices.
Outdoor Voices is an activewear line with a mission anyone can support. They believe in doing things — moving your body and having fun with friends. "When you drop the expectations to perform, the magic happens," their website says.
We dropped all expectations this weekend, from our hair to our meals, and the experience felt like magic. We hiked over 11 miles, even in pouring rain. Our camp stove didn't work, so we ate nuts and dried fruit instead. We stared at the stars and lost track of reality. Best of all, I blazed up with my best buds at one of Washington's most wondrous lakes — Blanca Lake.
If you're in the market for new activewear, look no further than Outdoor Voices. From leggings to crops to shorts and hoodies, their gear is guaranteed to get you up, out and doing things. Fall might be here, but that won't hold me back. I've got too many hikes to hit.
Who else wants to get out and do things? Contact me and let's blaze trails together!
---
---
You might also like
---