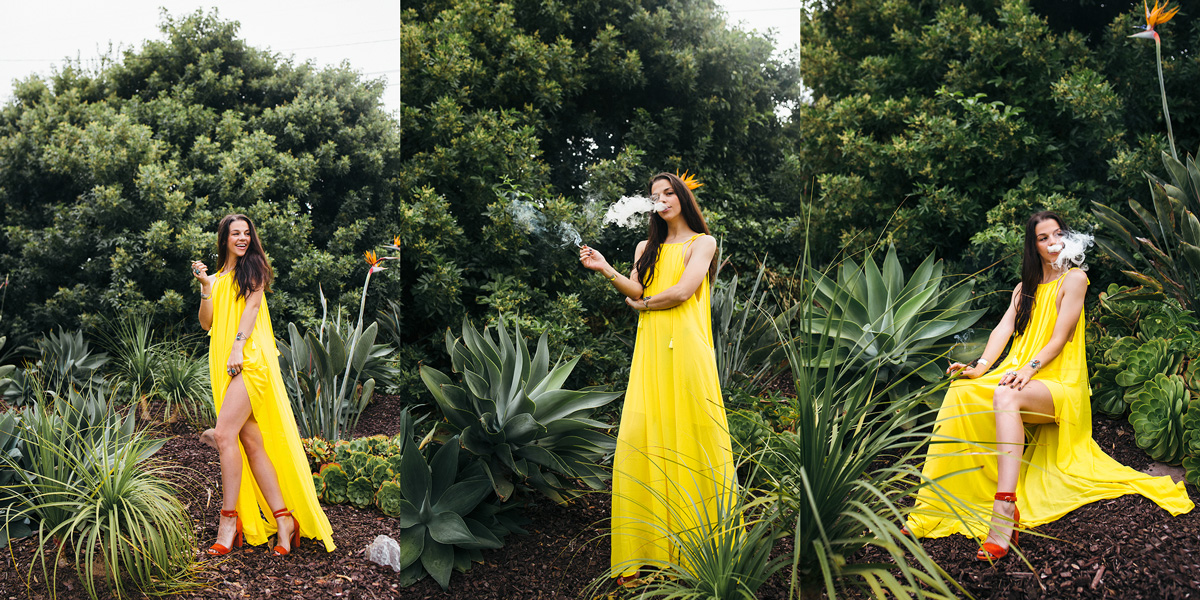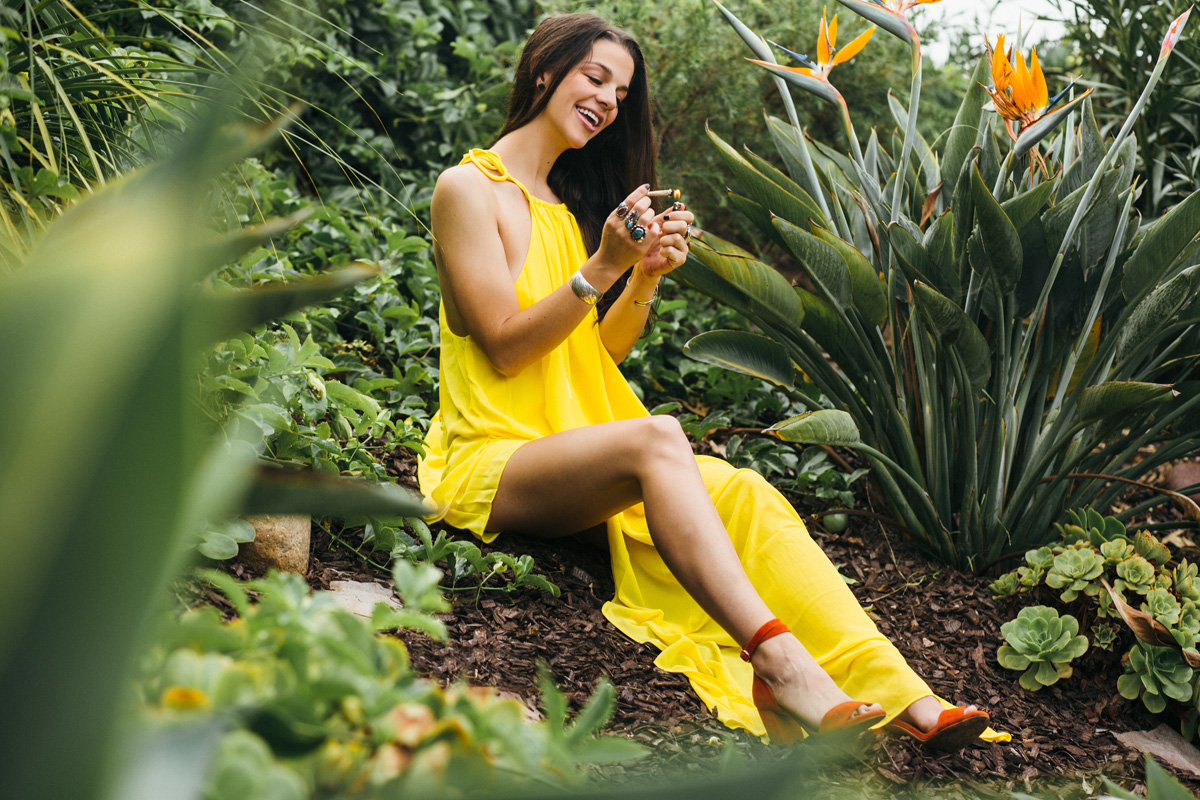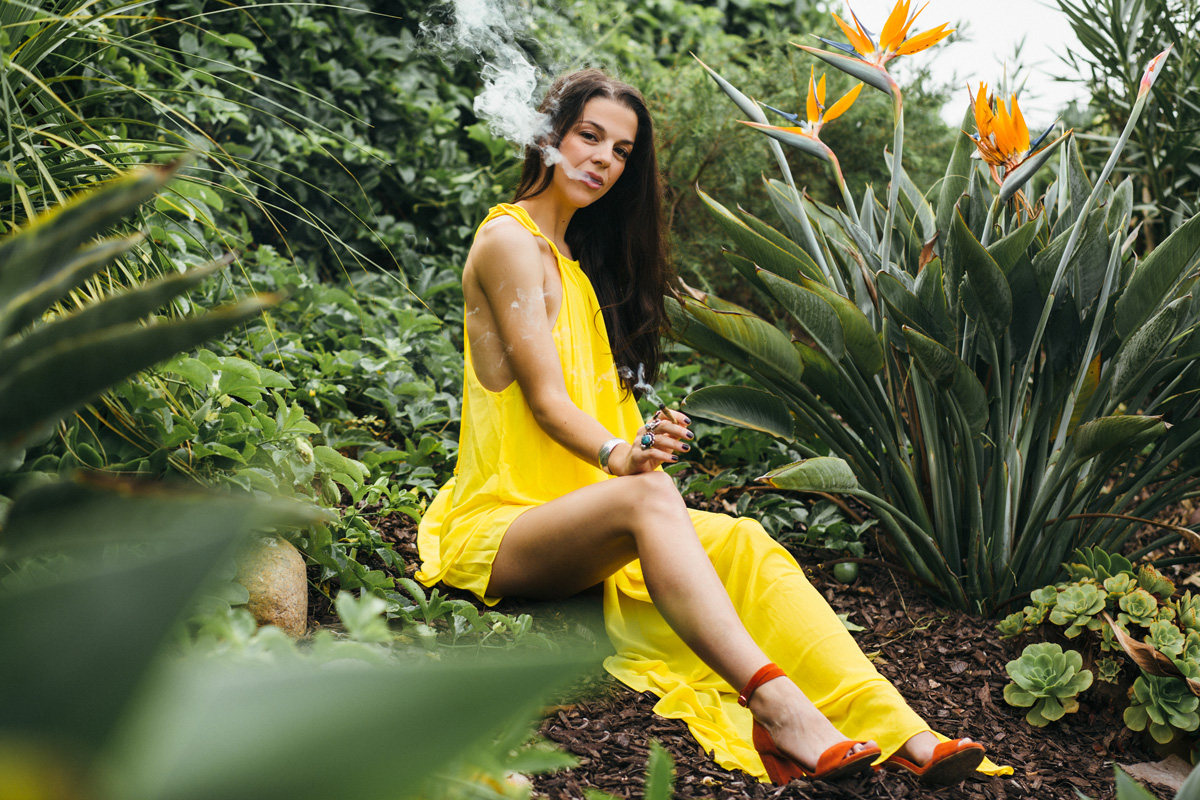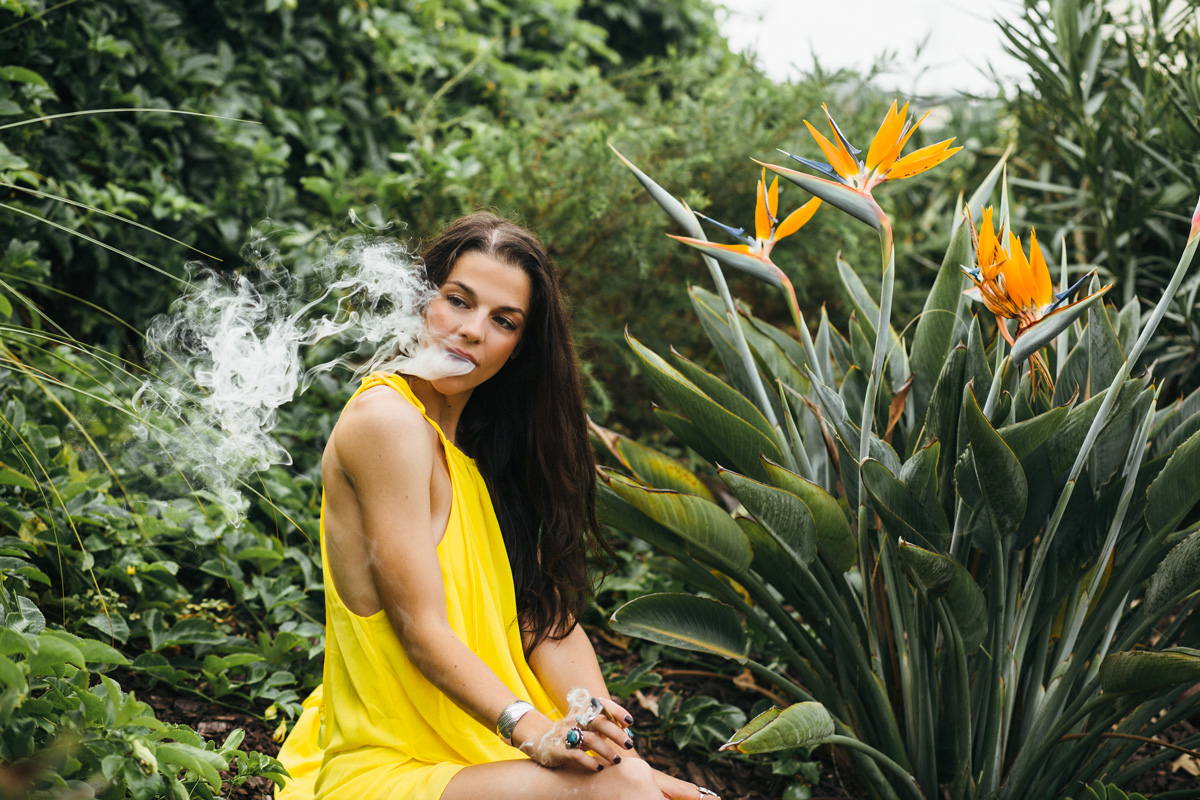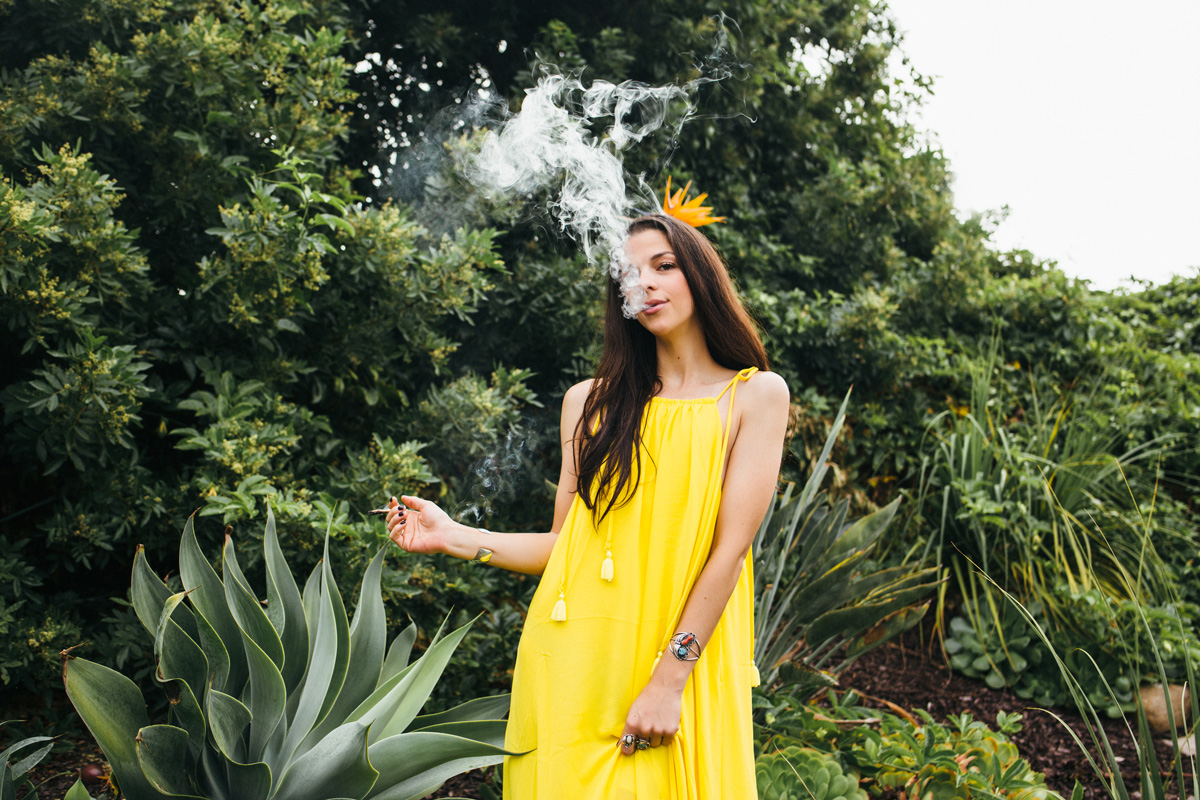 What's yellow, chiffon and forgotten in my closet? That Mumu dress.
Remember the dress I purchased for my cousin's wedding? You know, the one I forgot to pack? Well this is it — a vibrant yellow, chiffon Show Me Your Mumu dress!
Now normally I wouldn't stress about forgetting a dress, but this isn't just any dress and I didn't purchase it for just any wedding. My cousin recently married a woman whose grandfather served as the President of Mexico. Wedding attire called for formal, and I wanted to branch out from my all black everything.
I love Show Me Your Mumu and thought yellow would pop against the bright Mexican landscape. I scoured the Internet for shoes before settling on orange suede heels from Revolve. I even purchased an orange and teal fringe bag to accessorize. Viva la Mexico!
Fast forward a few weeks. I just arrived to our Mexican vineyard resort in a remote location without a clothing store in sight. It's time for the rehearsal dinner and I realize yellow is noticeably absent from the pile of black in my suitcase. A few deep breaths later I realized I LEFT MY DRESS IN MY CLOSET. Have you ever left home knowing you forgot something, but couldn't remember so left anyway? Yeah, that was me.
I ended up wearing the only other dress I packed, a black (surprise) t-shirt dress. Yeah I might've been the most underdressed attendee. Sure I sweat like a solar panel cooking in direct light. But you know what? The wedding went off without a hitch. Family flocked to me, being the only one who brought a pen south of the border. We sipped wine, soaked up sun, danced and made memories that will last longer than a yellow dress.
All isn't lost though, I still wore this to another wedding. Thank you Liz for overnighting it to San Diego so I could wear it the following weekend for my best friend's wedding. Also a huge thank you to Arielle Levy for shooting this morning smoke sesh!
Have you ever forgotten something major on a trip? How did you cope? This whole experience gave me a great opportunity to control my anxiety!*
*Or at least that's what I tell myself.
---
---
You might also like
---